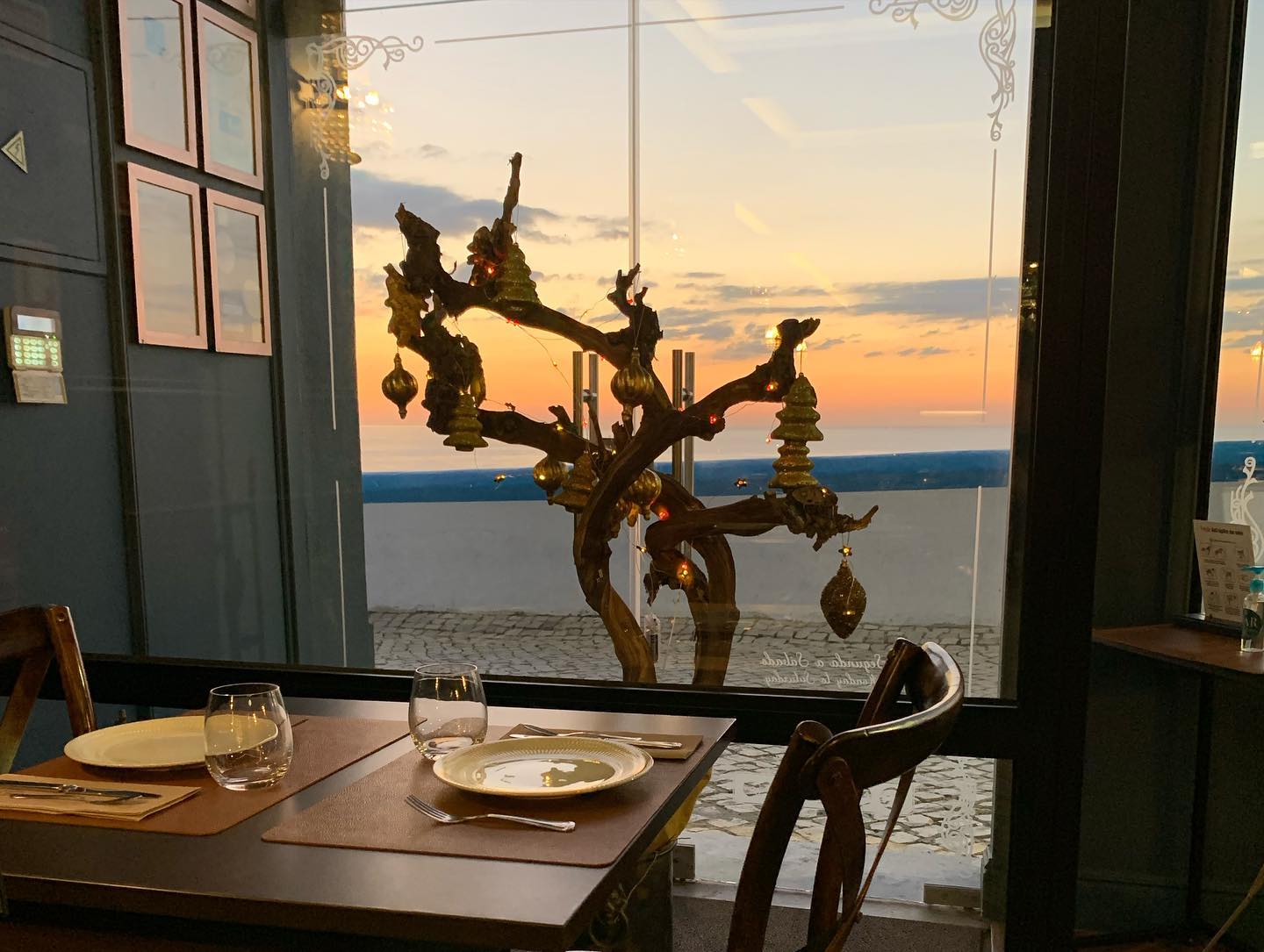 Having been a fishing community for a long time now, Ericeira's food is mostly freshly caught seafood from the Atlantic Ocean. With most of the town's restaurants being Portuguese, they also serve different kinds of meats along with Bacalhau & sardines and other seafood popular in the area. This list will tell you where to find the best restaurants in Ericeira. Apart from the restaurants that serve Portuguese food, you'll also find a couple of places you can go to for sushi and for breakfast or brunch.
1. Mar das Latas Wine & Food
One of the best restaurants in Ericeira is Mar das Latas. This restaurant is always busy serving guests with its small plate-style food — Petiskos, as they're called in Portuguese. The menu here is made up of classic Portuguese dishes reinvented for the global palate.
The menu is small. However, you'll find some good seafood & meat here. The ceviche & cod fritters are some of the guest favorites. So is their collection of Portuguese wines. Other things that attract people to Mar das Latas are the casual yet intimate atmosphere, the views, and also the sunset you can watch from here.
The place is also a small one so if you'd like to try the combination of good food, fine wines, warm service, reasonably priced dishes and scenic views that Mar das Latas is known for, reserve a table much in advance.
2. PRIM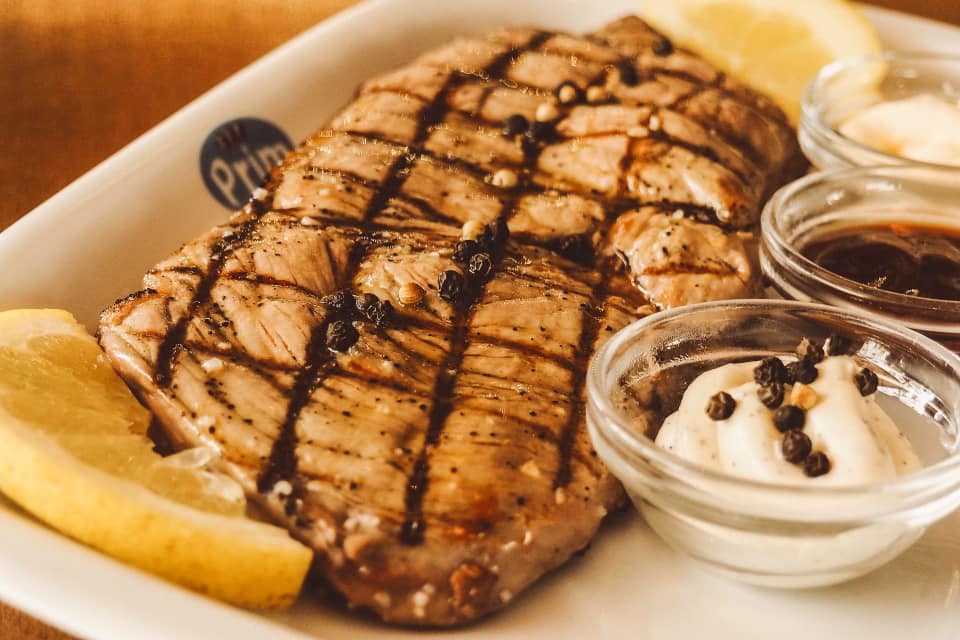 Another place that offers great service & delicious food — whether you're there for steak or seafood —and has fair pricing is PRIM. It's situated near Praia dos Pescadores, and is often said to be the best place in town for meat dishes.
The food here's a coming together of Portuguese & Brazilian cooking, and you'll find everything from shrimp & octopus to grilled chicken & steak. You'll find an impressive spread of sides at PRIM. The cocktails here are good, too. If you'd like a recommendation for dessert, try their Caipirinha mousse.
The portions are generous for the prices of the food, here. And Prim has both indoor & outdoor seating.
3. Tik Tapas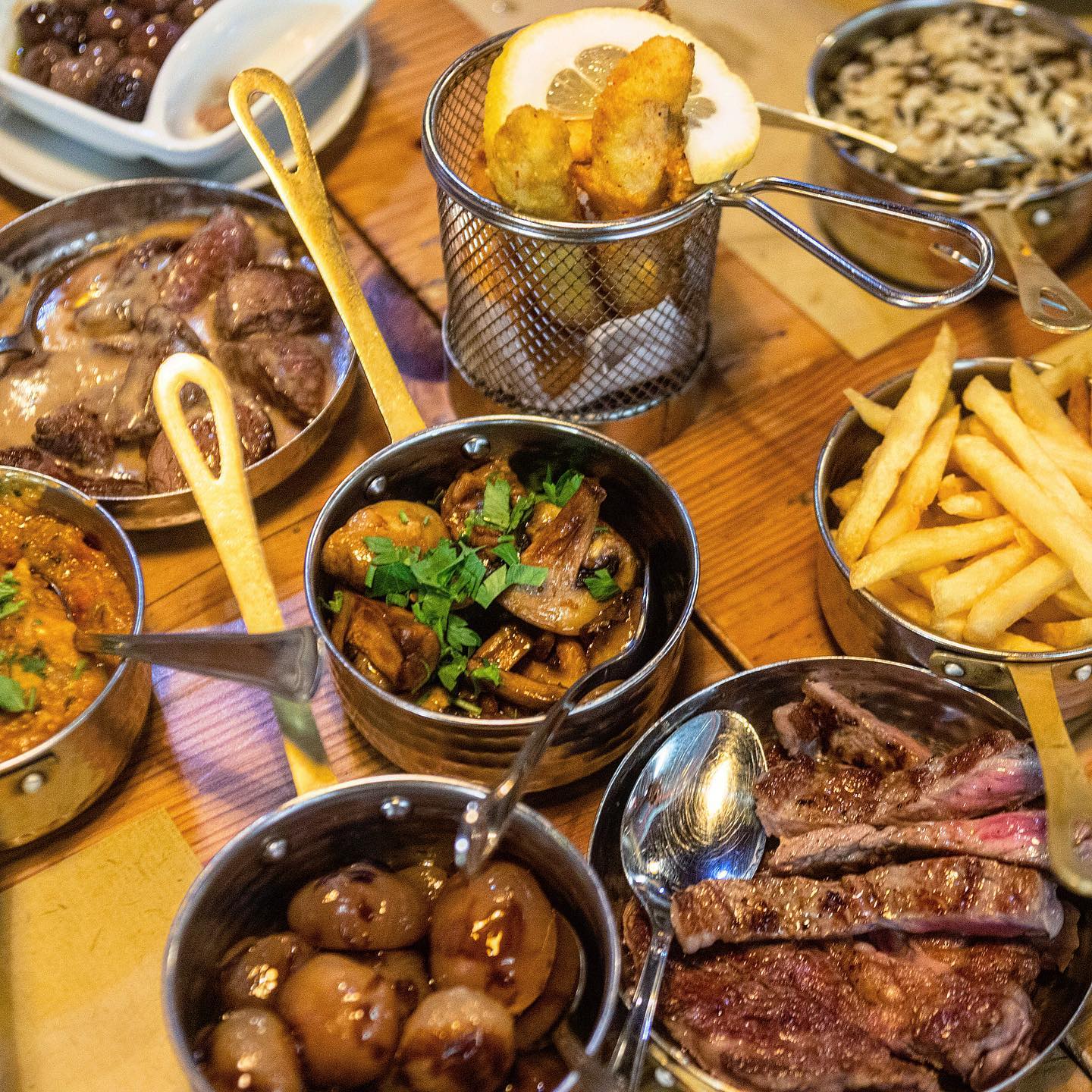 When in the mood for tapas, you might also want to visit Tik Tapas on On Rua Do Ericeira. Go here for soups, small plates & Portuguese wines.
You'll be sure to find meat & seafood dishes in plenty. You'll even find a small but good selection of vegetarian Tapas at Tik Tapas.
The food at Tik Tapas is traditional & simple as well as tasty! The food is well-priced. And the staff is friendly & professional. And there's both indoor and outdoor seating at this restaurant. The place fills up fast so you might want to make your bookings before you go.
4. Avó Restaurante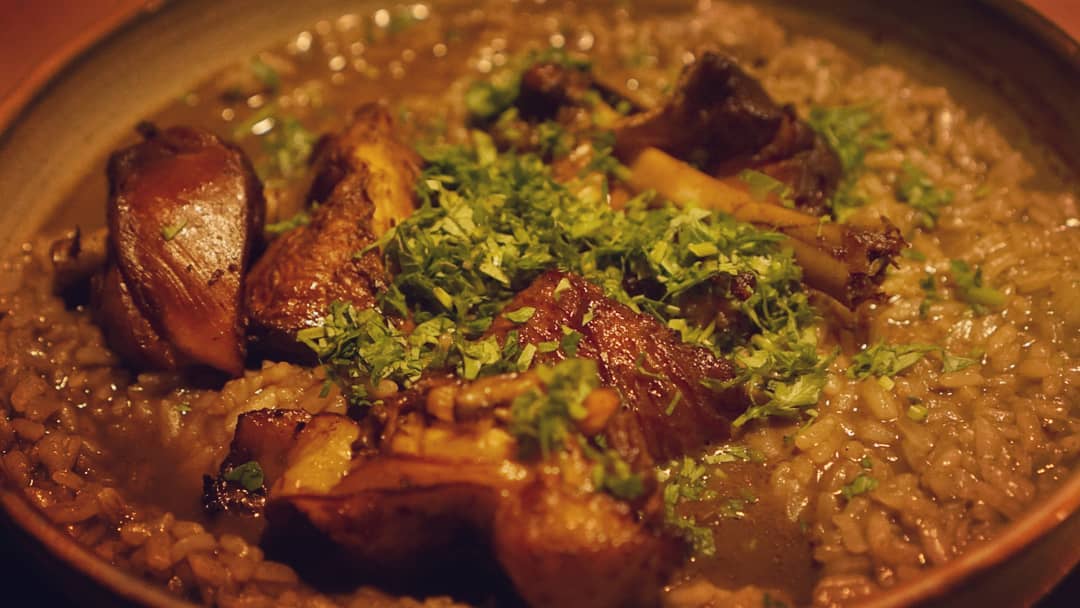 Among the best restaurants in Ericeira, Avó stands out for comfort food and Portuguese wine. As its name suggests, this restaurant serves homestyle food; the kind you'd find at your Portuguese grandparents'.
The cuisine here is Portuguese with a twist and some of the guest favorites here are pork-cheek sandwiches, lamb, rabbit & duck rice to name a few. They have a number of fish and vegetable dishes too. Another recommendation here is the fried Mackerel. The menu at Avó changes every season and when you visit, you might also want to look for their daily specials on the blackboard.
The pricing of the food here might be on the higher side but so is the quality of the ingredients used to cook the dishes at Avó. Other things that add to the attraction of the restaurant is the appetizing presentation, wine-pairing & attentive service.
5. Mar d'Areia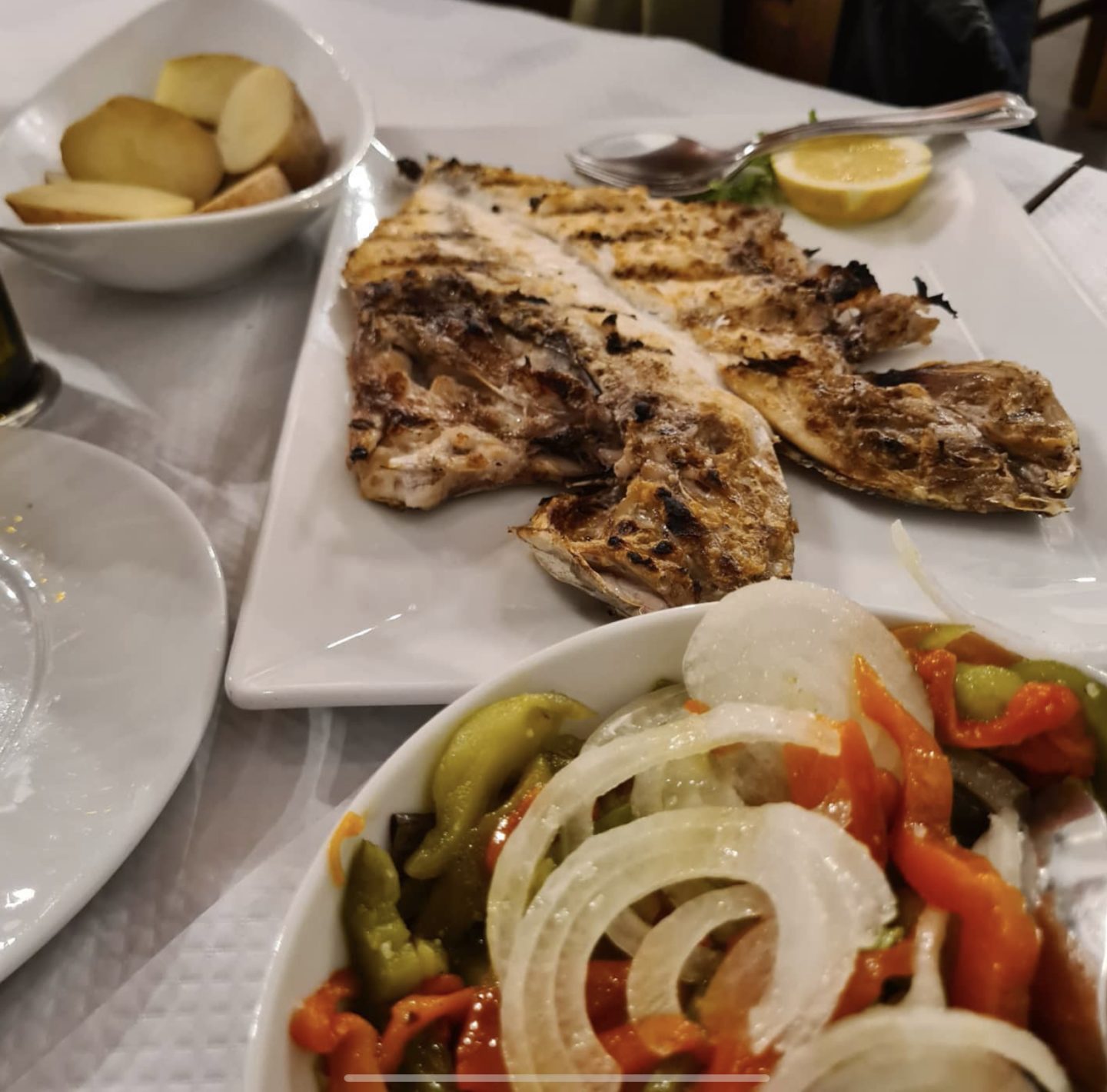 Another place that's been serving Ericeira for a long time now and is known for its high-quality food is Mar d'Areia. Situated in the middle of the town, this restaurant stands out for its fish.
This IS the place to go for fresh grilled fish. When you eat at Mar d'Areia, you can take a look at the catch of the day and pick the fish you'd like cooked and served. Sardines and cod cakes are some of the specials here. It's a simple restaurant that's visited both by locals & tourists.
6. Uni Sushi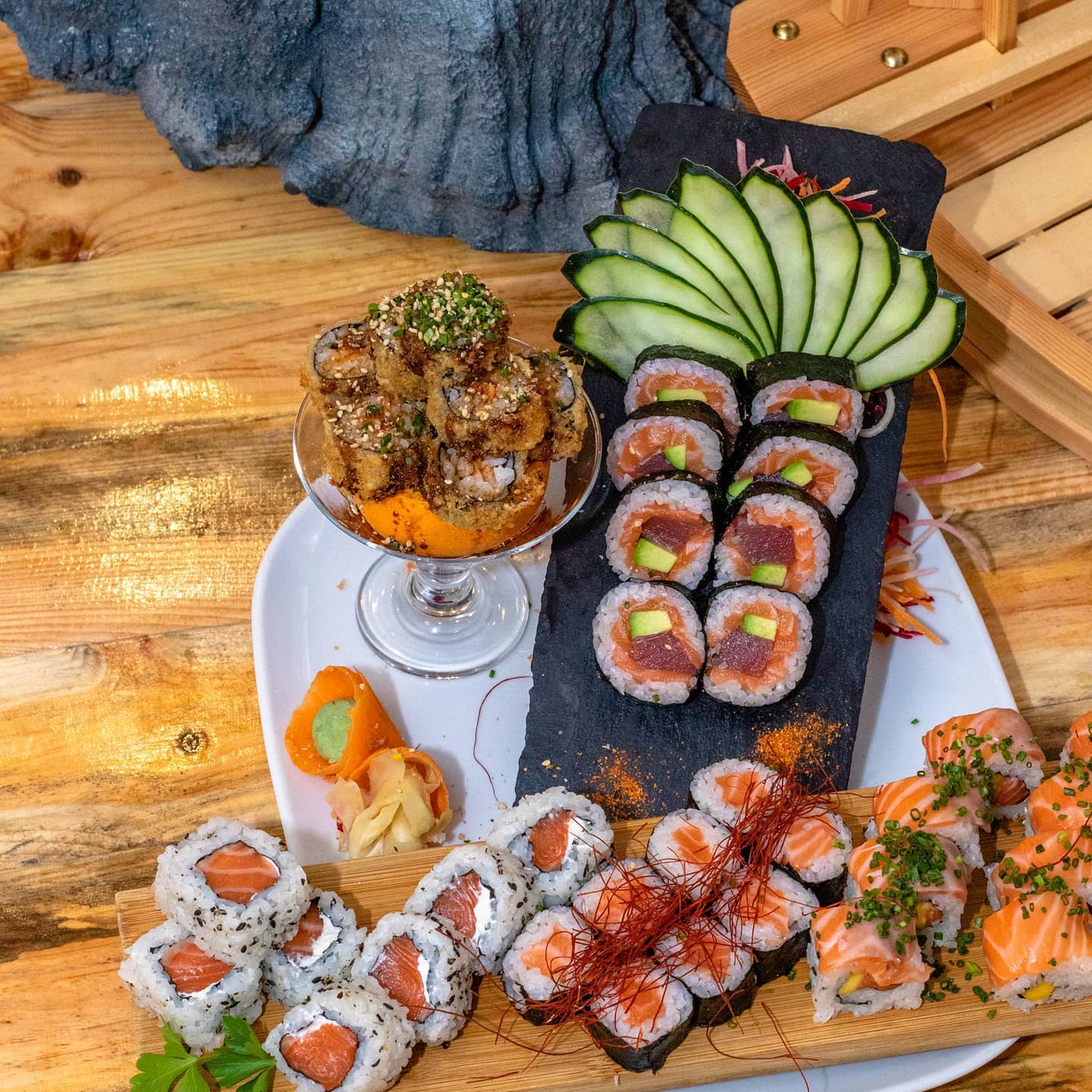 Talking of fresh fish, there's also a Japanese restaurant that is one of the best restaurants in Ericeira. Uni Sushi is the place to go for Sushi, Sashimi & sake.
Uni Sushi also has some options for vegetarians, vegans, and for those who might need gluten-free food. They also serve beer & have some delectable desserts on the menu. This restaurant situated on Rua fonte do cabo also has outdoor seating as well.
7. Restaurante O Gafanhoto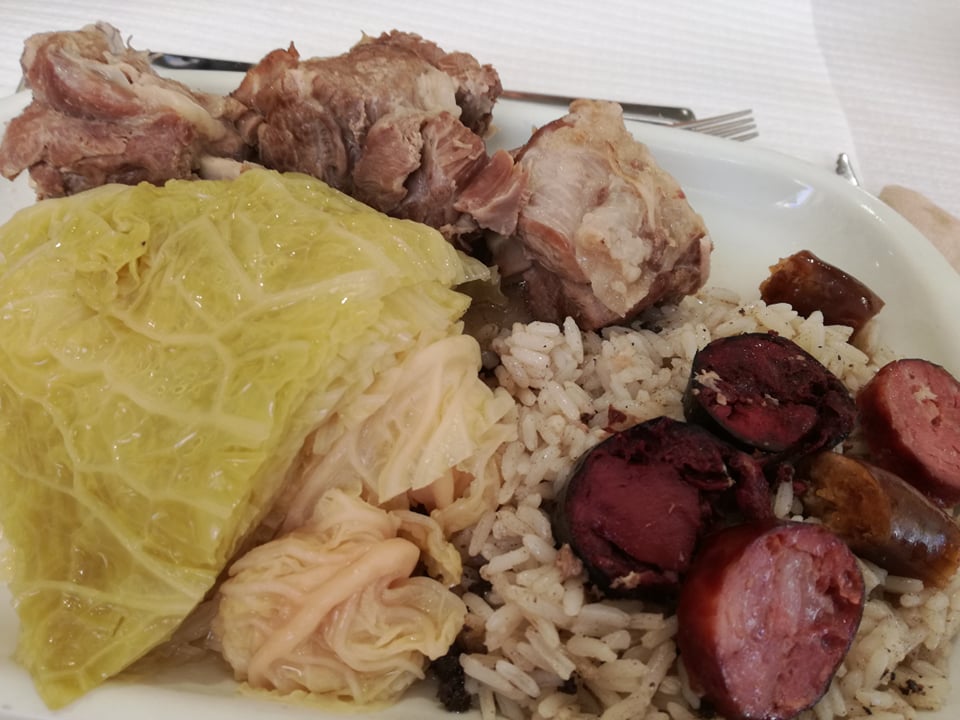 In old town Ericeira is another popular restaurant called O Gafanhoto. Like most other traditional Portuguese restaurants in town, O Gafanhoto also is characterized by the meat, fish and Portuguese wine on its menu. However, vegetarians will be impressed by the vegetarian options here.
When you dine at Restaurante O Gafanhoto, you might want to ask for the dish of the day. You can also pick from the food laid out, which will then be weighed, and you'll be billed accordingly. At Restaurante O Gafanhoto, the prices are quite reasonable, and the portions here are quite large so you can choose between half and full dishes.
Open since 1968, this restaurant still carries some of its old charm and has both indoor & outdoor dining options. Even locals like eating here and that's just another reason to consider eating at Restaurante O Gafanhoto, one of the best restaurants in Ericeira.
8. Tasquinho do Joy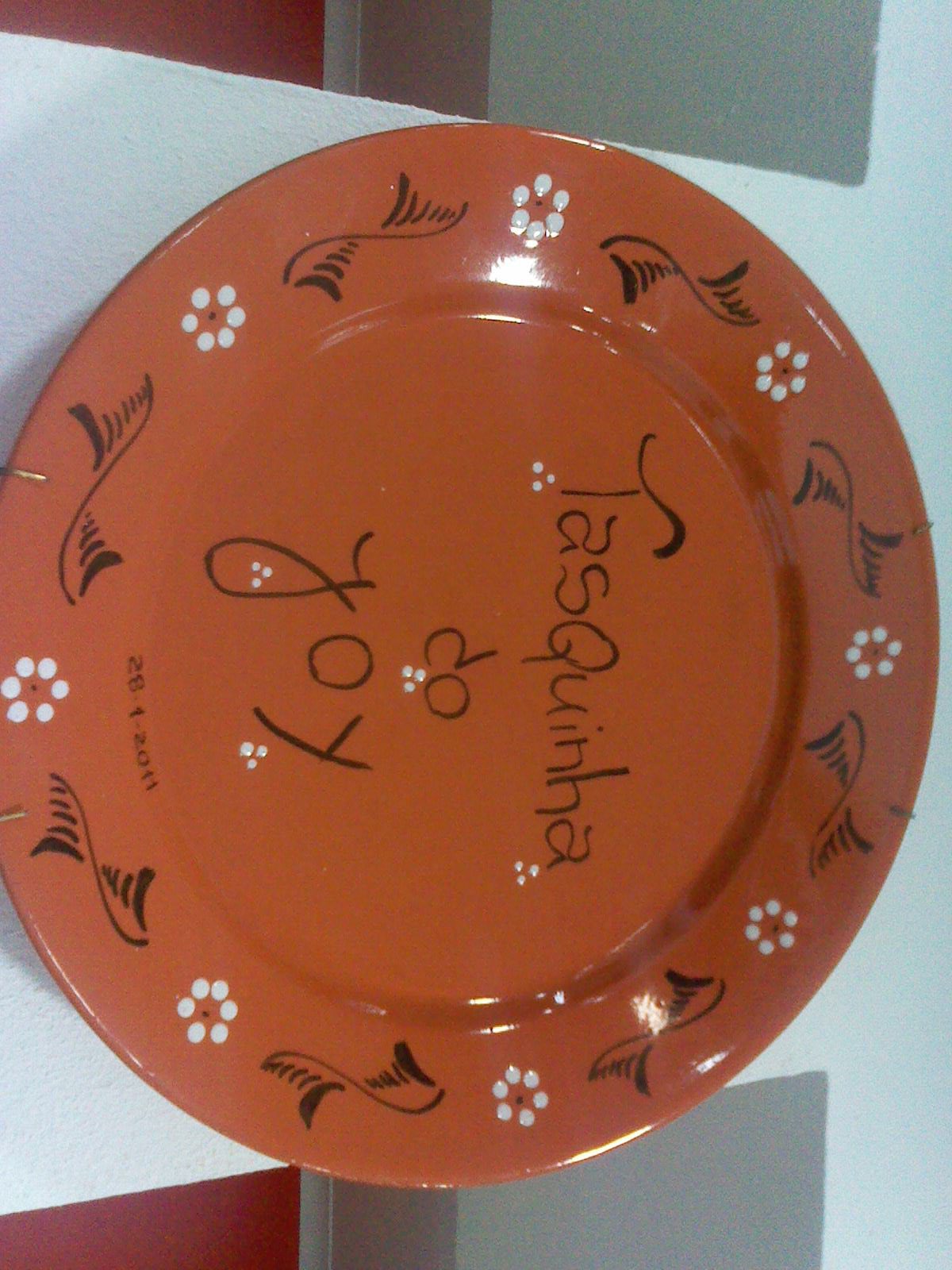 Also among the best restaurants in Ericeira is another Portuguese Restaurant called Tasquinho do Joy. Situated by Ericeira's Fisherman's Beach or Praia dos Pescadores this one is also frequented by fish lovers.
Go here for Bacalhau or for octopus. Other things you might want to order here are the Seafood Platter, Seafood Stew & mussels. The fresh bread served here is also much-loved.
Tasquinho do Joy also has reasonable prices, and the food is served in fairly large portions. It's a busy place visited by locals as well as tourists so you should make reservations to make sure you get a table to eat at. Other attractions here are the views, and the clay plates that you get to eat on when you dine at Tasquinho do Joy.
9. Green is Good
For an attractive breakfast, you're not going to want to miss a visit to Green is Good or simply 'GiG,' a cafe by Fisherman's Beach. It is located at the site of a former grocery store and focuses on serving healthy & balanced food so you'll find different kinds of milk, Kombucha & gluten-free food here. There are plenty of vegan options too at GiG.
Go here for sandwiches, eggs, pancakes & juices. Then there are things like sweet potatoes, chickpeas, cereal bowls, guacamole, hummus, etc. The restaurant's vegan platter, which has several different items on it, is also a big hit.
You can also visit GiG for a balanced brunch or lunch. The service is friendly and there's also some outdoor seating here.
10. Brunch Me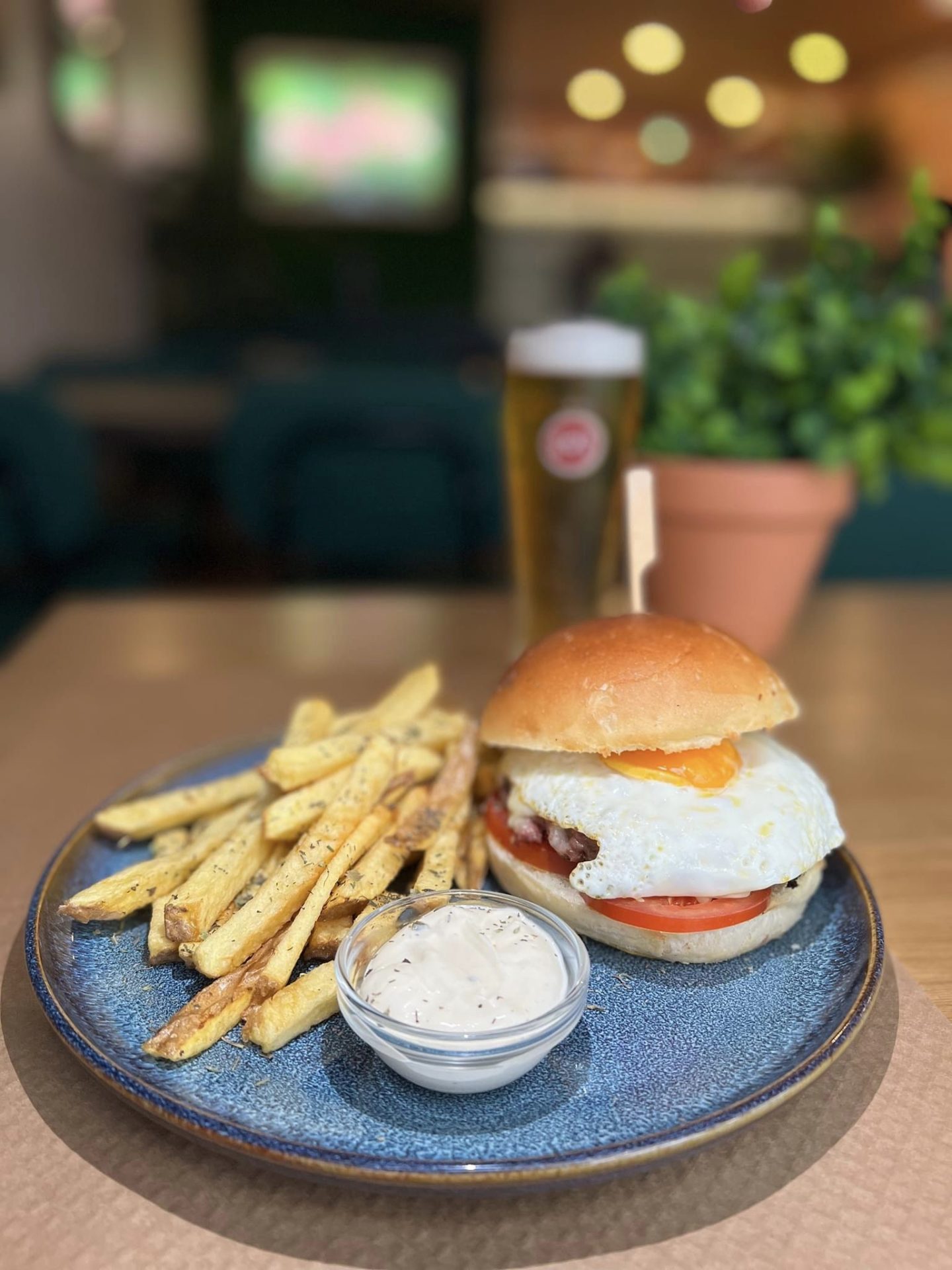 Further south of town is another place that serves contemporary breakfasts. Eggs & juices, goat cheese, sandwiches, pancakes & crepes are just some things you find for a morning meal at Brunch Me.
You can also go get some lunch from Brunch Me. For your afternoon meal, you'll find things like beef, pork & salmon. Or you could build your own burger.
The portions served at this chic restaurant are large, so you'll be happy with the prices of the food at Brunch Me.