A holiday in Lake Geneva, WI is a celebration of the outdoors, a revisit to a glorious past & a ticket to having a great time in the Midwest. This resort town in southeastern Wisconsin owes its name to the lake that is the biggest attraction in this part of the state. So a list of the top 10 things to do in Lake Geneva just has to start off with the water body!
1. Hit the shore path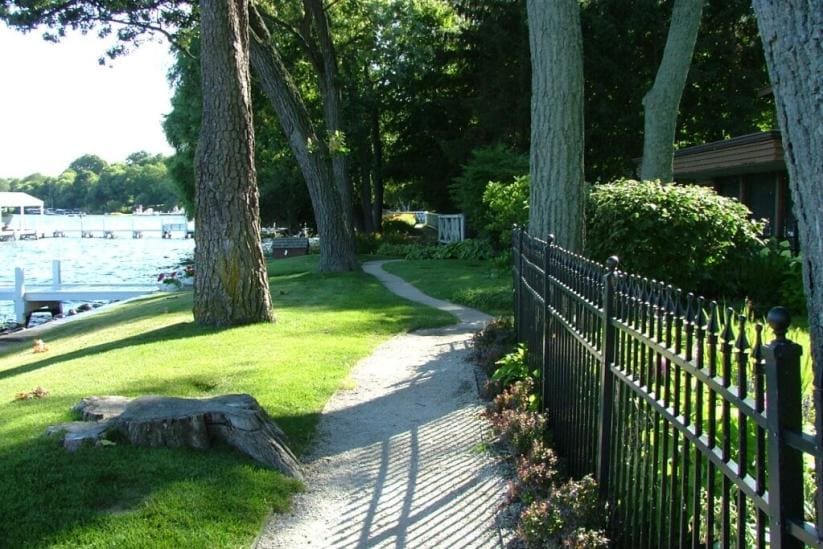 One of the best ways to see the lake is by walking the path around the lake. Yes, there's a trail around the whole lake! The Shore Path, as it's called, runs 26 miles and takes you through several points-of-interest around the lake.
It takes you a good 8-10 hours to cover the whole distance of the path and that might be a bit of an ordeal if you are not used to walking that much or you just don't have a lot of time to spend in Lake Geneva. Ideally, you could walk the trail in parts, dividing it according to how long you are here. Or, pick out the parts of the lake that you'd most like to see and then go for it. For this, you may want to look at the places that have public access and plan accordingly. Remember that some parts of the path may not be safe for strollers & wheelchairs and some parts of it might be narrow or steep.
And if you'd like to go the whole 26 miles in one stretch, I hear it's easier to start on the south side so you get the strenuous part of it out of the way first.
2. Get into the water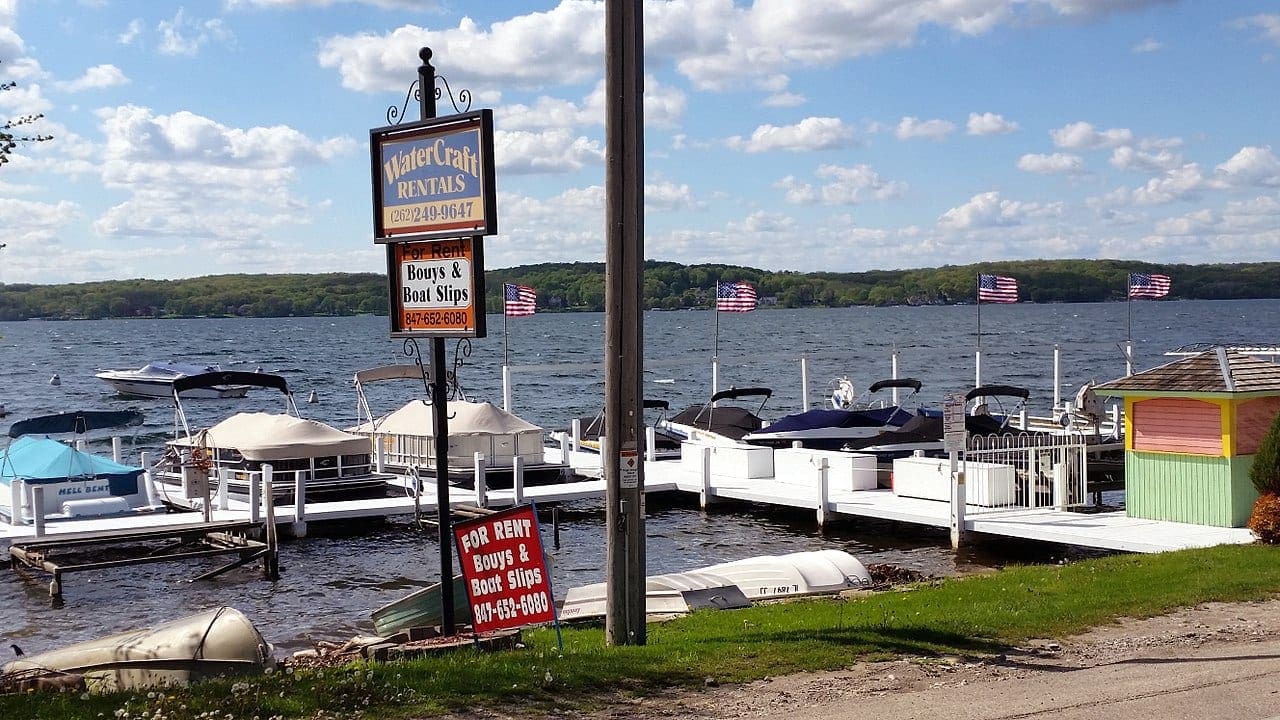 Another way to see the lake is to see it from the lake itself. You could go swimming or paddle-boarding, jump into a speed boat, or float on a pontoon. There are a whole lot of companies renting out different kinds of boats that you can take out on the water. Take your pick depending on your interests.
3. Go look at the mansions around the lake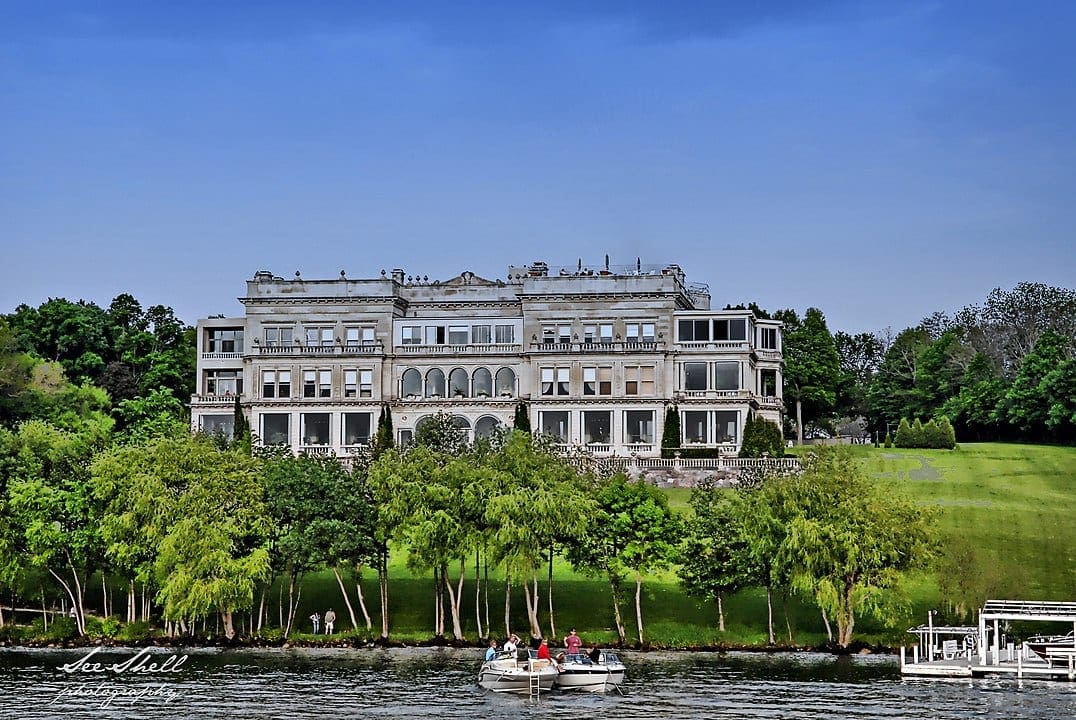 The Wrigley Estates, Black Point, Black Toft, Driehaus Estate, Glen Annie, Edgewood … and the list goes on. Seeing these incredible mansions is definitely one of the top 10 things to do in Lake Geneva.
The towns around Lake Geneva are also known for the many palatial buildings in it. For a long time now, several rich & famous Americans built summer homes on the banks of Lake Geneva. And many of them still stand on the shores and are a sight to behold because of their architecture and their sheer size.
You can see some of them on your stroll around the lake. Or you could take a cruise that will show you some others.
4. Cruise the lake
Speaking of cruises, there are several kinds of cruises you can opt for when you're in the area. One option is to take a historical tour where you have someone narrating old tales of the land and pointing out the famous residences in the area.
Apart from that, there are lunch/brunch cruises, dinner cruises, cocktail cruises, even ice-cream cruises. Another one that I shouldn't miss mentioning is the US Mailboat tour.
Note: these cruises only operate from spring until early winter.
5. Visit Black Point Estate & Gardens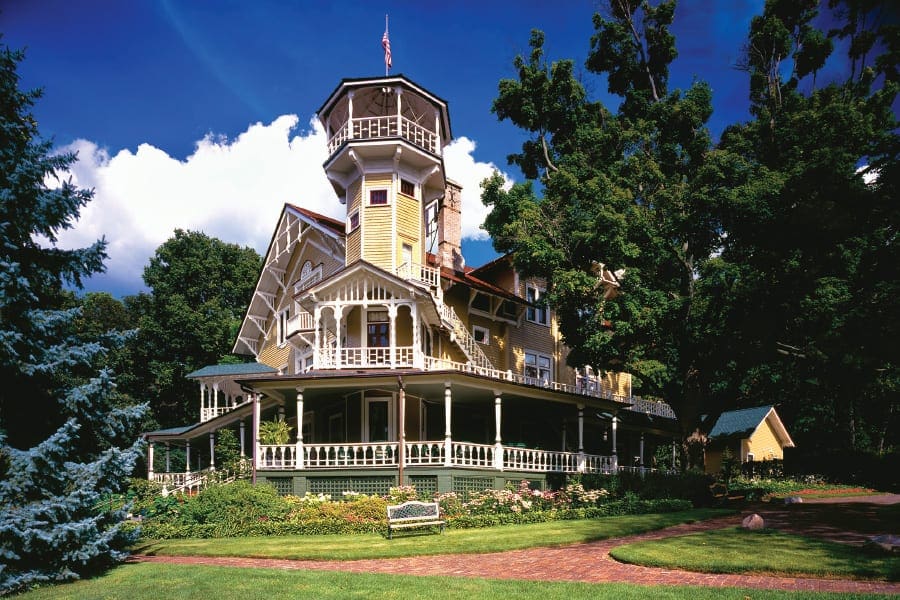 If you're fascinated by the stately homes around the lake, there's one that you can actually tour. Black Point Estate was once owned by beer businessman Conrad Seipp. He had built this lovely 20-bedroom home in Queen-Anne style of architecture to be his holiday residence, but only got to spend two summers here. However, the generations that succeeded him continued to live here and later handed the property to the state of Wisconsin. Now run by a non-profit organization, this estate & its gardens are open for public tours from May through October.
When you visit here you can see some furniture that date back to Seipp's time as well as the ones that were added on by his children & grandchildren. Another thing that keeps up the charm of this place is the fact that boats are the only way to the mansion, just like the olden days.
6. Relax at the lake's beaches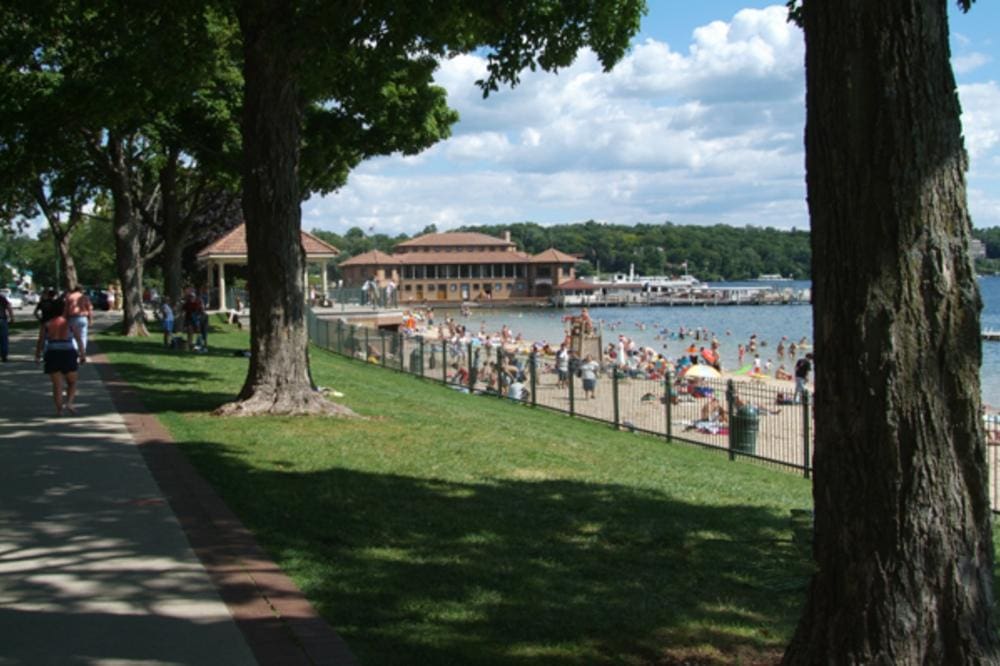 Lake Geneva has a few beaches that are popular with locals & tourist, and enjoying this part of lake life is one of the top 10 things to do in Lake Geneva. Depending on which part of the lake you're on and what your plans for the day are, you can choose from Lake Geneva Riviera Beach, Fontana Beach, Williams Bay Beach & the one at Big Foot Beach State Park to sunbathe on.
Summer sees lifeguards on duty here. And you'll have to get yourself & your company a Beach Pass if you'd like to have some time in the sun on these beaches.
Lake Geneva Beach also known as Riviera Beach is the one that is closest to downtown Lake Geneva and is where the Riviera boat pier is. It sees a lot of people in the summer. This beach is usually open between Memorial Day and Labor Day. Fontana Beach, like its name tells you, is in the village of Fontana on the west shore. If you want to swim the waters of Lake Geneva, this is a good place. Williams Bay Beach is on the north side. It has outdoor showers and a good amount of shade for the hot days.
7. Big Foot Beach State Park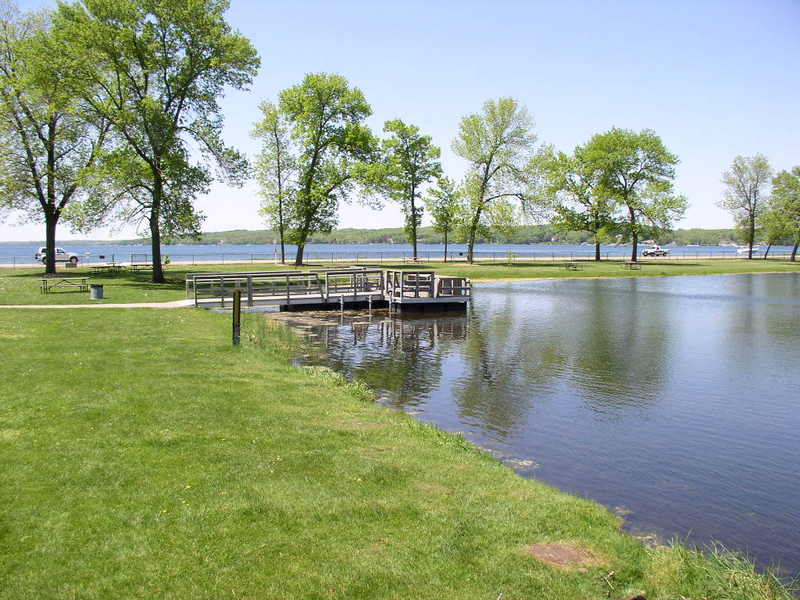 This state park occupies over 250 acres of land beside the popular lake and is open all year round. In the summer it's nice and green and very inviting. And you'll see that you can rent boats here too.
At Big Foot Beach State Park, you can bask on the beach, picnic, and even camp in the warmer months. In winter you can ski & snowmobile, here.
8. Witness some Lake Geneva-style magic
Another place here that is open all year round is Tristan Crist Magic Theatre that specializes in levitations, and stupefying appearances of things like a motorcycle & a helicopter. Visitors to Lake Geneva seem to love going to these performances while holidaying in this resort city in Wisconsin.
Tristan Crist who calls himself Lake Geneva's Illusionist entertains visitors with 60-minute family-friendly performances to make their trip to the city unforgettable.
9. Go ziplining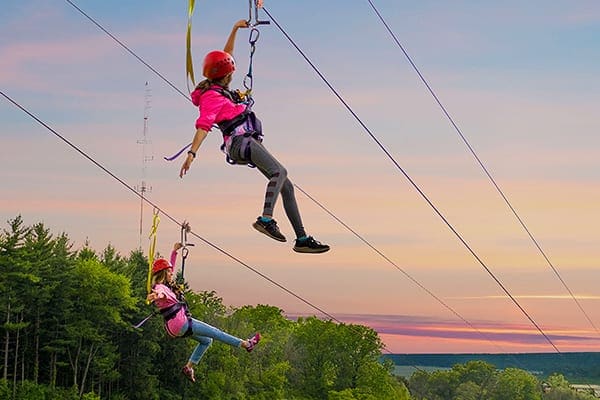 If being on the trails and out on the water is not enough adventure for you, take your outdoor time a few notches higher by opting to go ziplining through the greenery of the area.
They have different lines you can choose from, depending on how familiar you are with the adventure sport or how much of an adrenaline rush you want.
If you don't want to slide down a line but still want to do something a few feet above the ground, you can opt for a high-rope obstacle adventure.
10. Get enchanted at Studio Winery
This winery, which is a coming together of wine, art & music has come to occupy a special place in Lake Geneva.
There's a winery here & an art studio & a music studio. So here's a place you can go to pick up some wine, do some wine-tasting, attend an art workshop (when it's in session, of course) and even attend some music events.
(You might want to look up their website for tasting-room timings and the events that take place, there.)