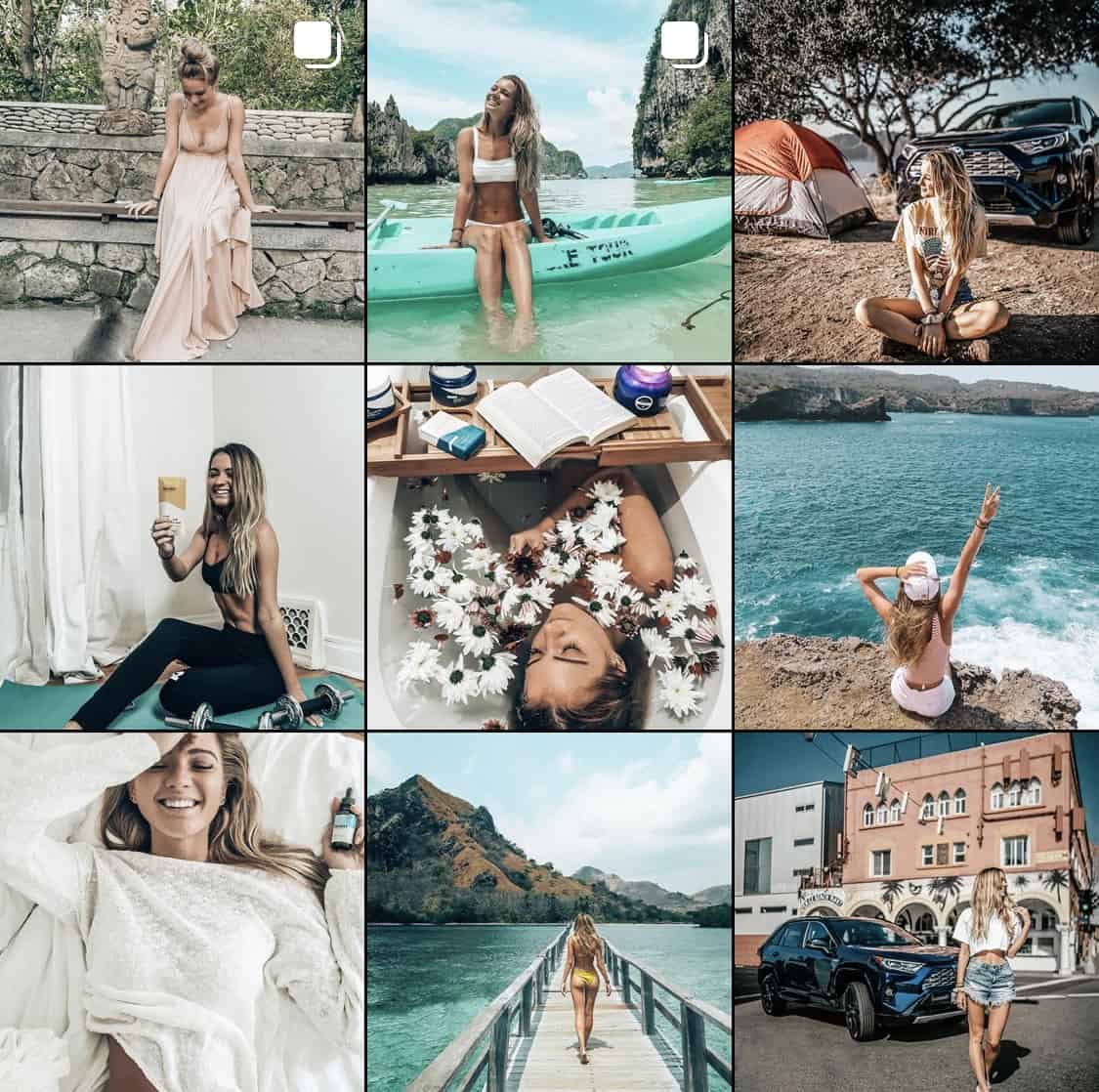 Let's face it – we all want the perfect Instagram. We want to showcase our favorite moments in a beautiful way with a cohesive feed. But getting that feed can be tricky… unless you follow my trips below! Here is how to get the perfect Instagram feed:
1. Find your inspiration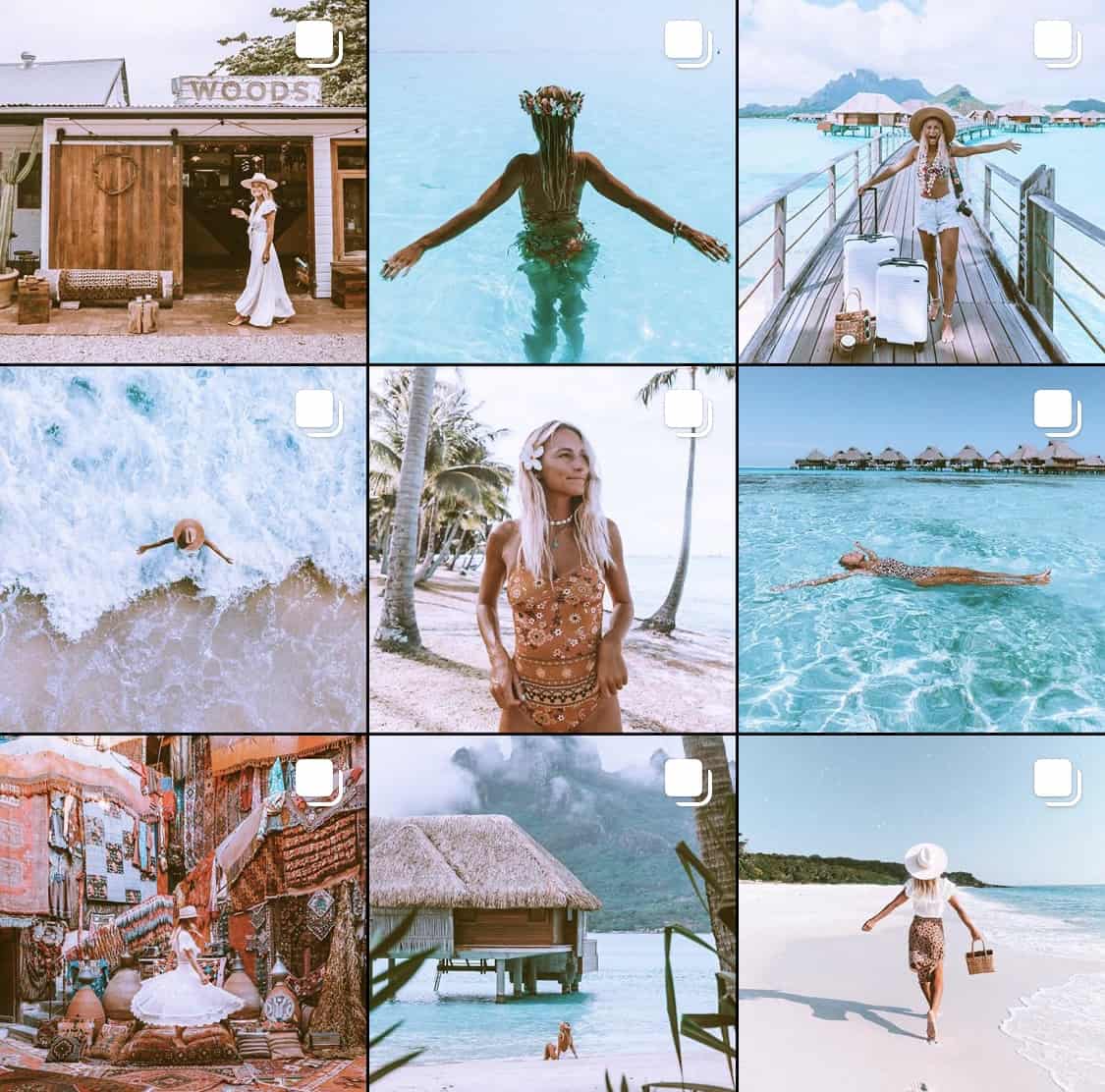 There are so many different types of beautiful feeds out there, so it's important that you find the aesthetic that speaks to you. Do you like light & bright shots? Dark & moody? Emphasizing the blues? Or maybe the oranges? There are so many options, so find the influencers that have feeds you LOVE & follow them!
Once you follow them, take a look at the group you put together & find the similarities. Are the pictures shot far away? Is there a similarity in the tones used? Find these similarities and write them down. This will be something you need to look at both before AND after you take your shots.
2. Know how to line up your shot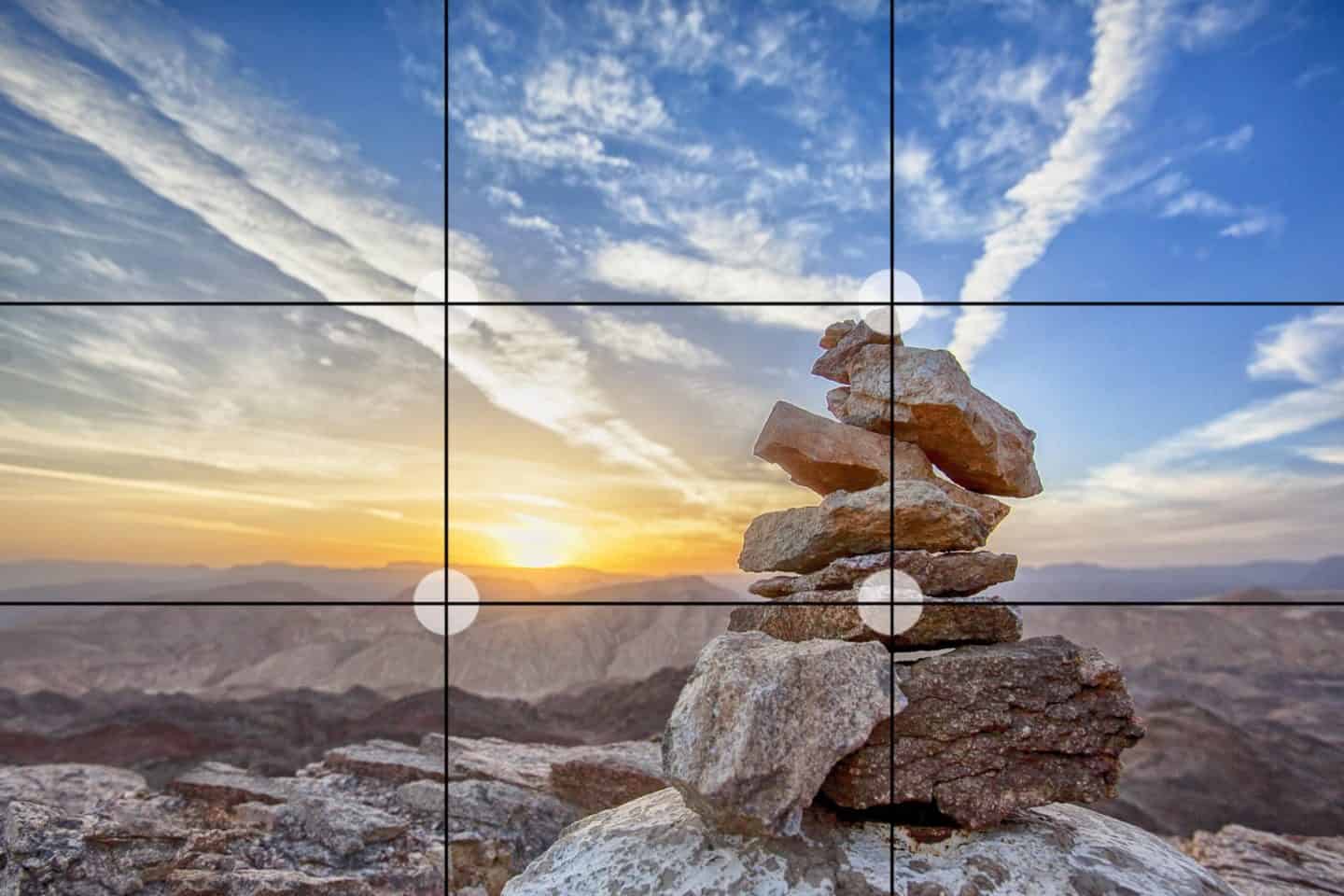 Having a cohesive feed means nothing if it's a cohesive feed of bad pictures. So you will want to make sure you know how to get a beautiful shot. One of the easiest rules to follow to get a great picture is the Rule of Thirds.
In the Rule of Thirds, divide your photo with two horizontal lines & two vertical lines into even squares/rectangles. Line the points of interest in your photo up with where these lines meet. These photos are more pleasing to the eye rather than centering your point of interest.
3. Try to have similar backgrounds in your pictures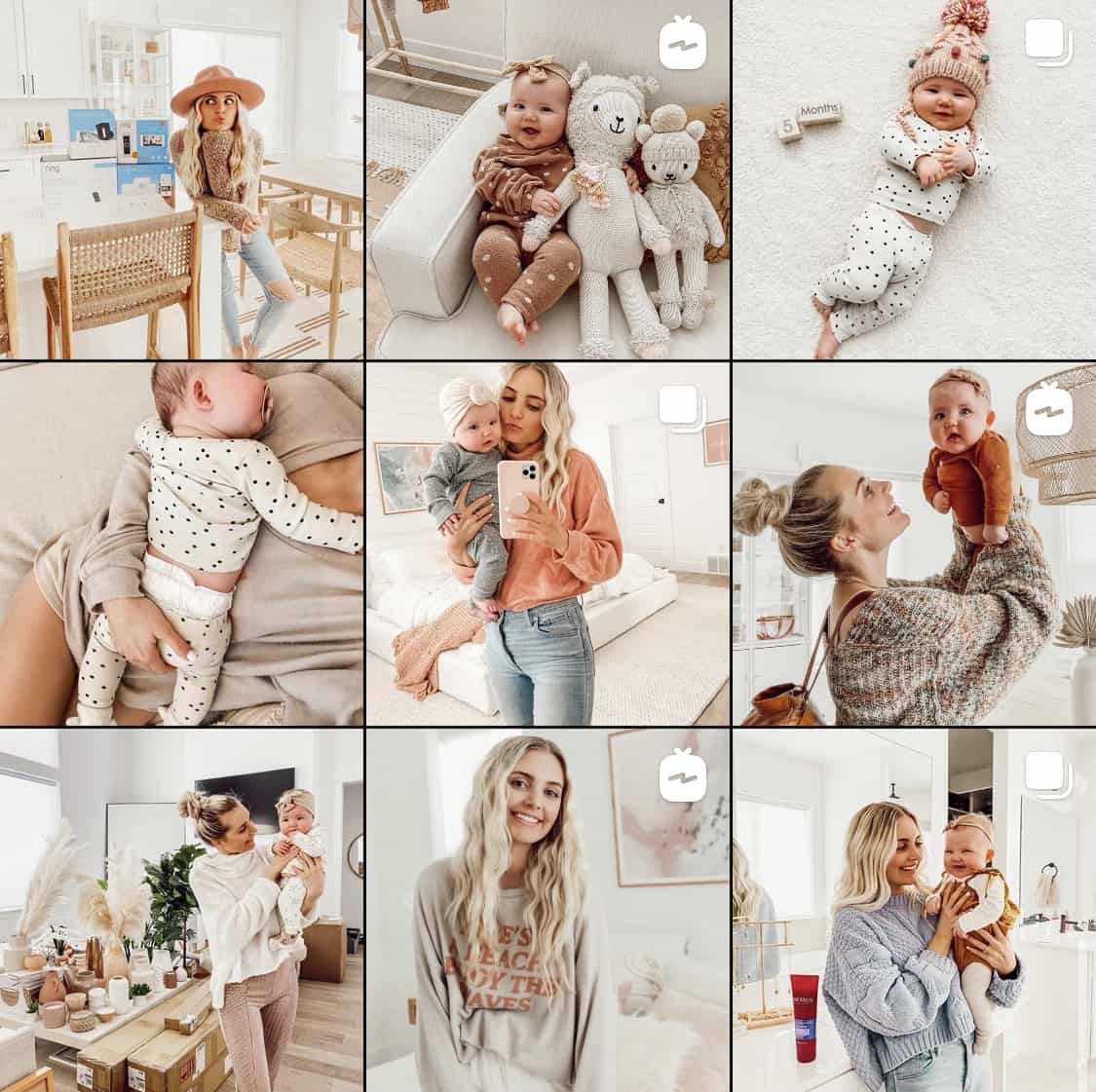 Take a look at those inspirational accounts again. Notice how they all seem to have similar backgrounds? Some of them will try to keep neutral colored backgrounds, other like to have bright colors. These similarities will help your feed immensely.
If you think about your feed before you even take the picture, you will be amazed at the results. Having backgrounds that are alike will make your feed flow more than perhaps anything else you could do!
4. Edit the photos to be cohesive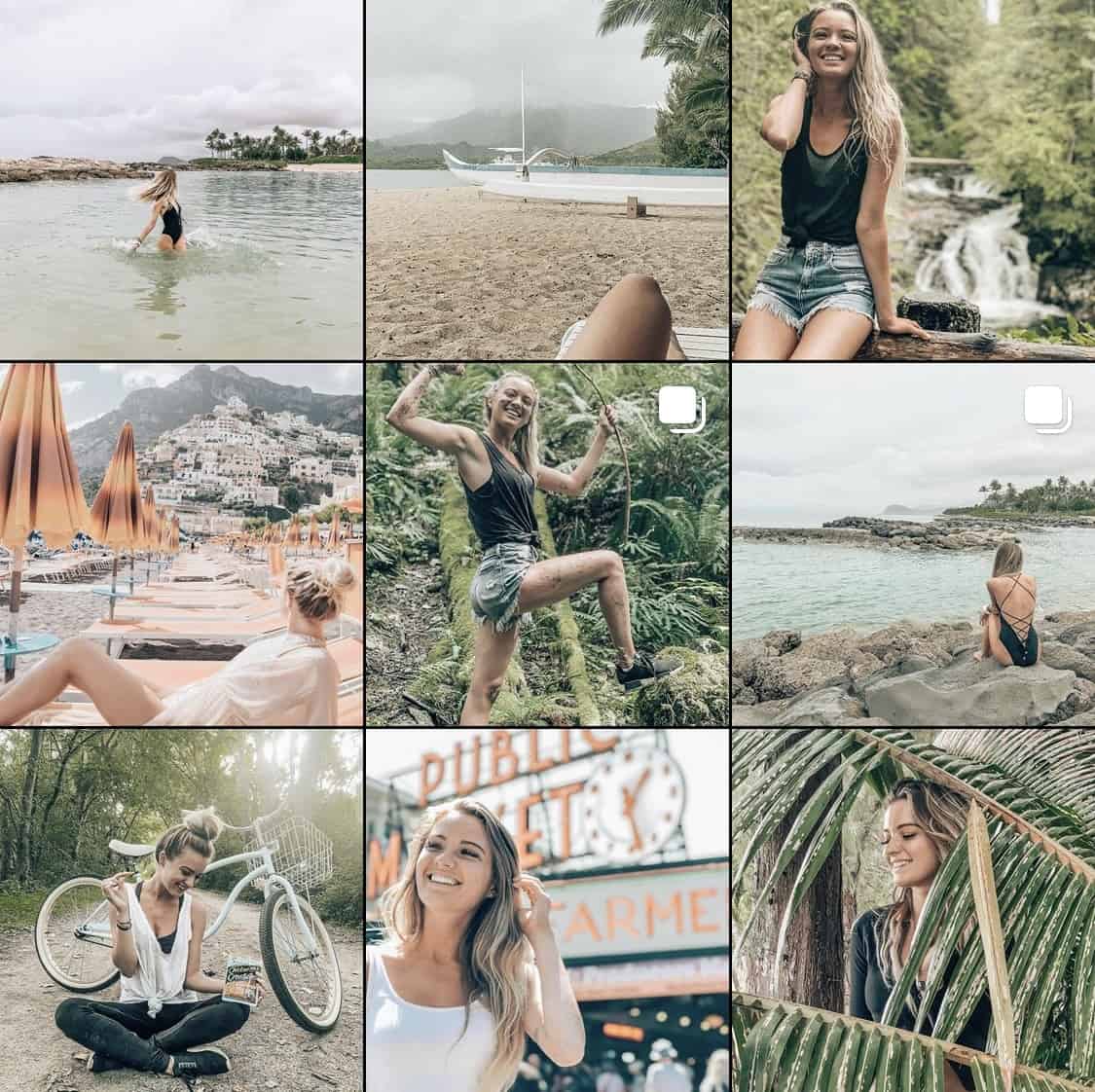 The final step in how to get the perfect Instagram feed is one you all probably know: editing your photos. The problem is, people tend to think that you need one filter/preset & can apply it to all of your photos & get a cohesive feed. Unfortunately, this won't work.
If you are going to edit your photos, I would suggest using Lightroom. This will allow you to use presets created by other content creators, as well as make minor adjustments to the photo that will make it just right.
To get the most cohesive feed possible, I would suggest getting a full preset pack from one of the influencers you are inspired by. These packs have presets that account for many different lighting situations so that you can find the one that will look best on your specific photo for your feed.
Hopefully these tips help! If you would like more helpful tips, make sure to subscribe to my newsletter below.