When you're in Lagos you're in a well-known tourist destination, so you can expect to find fine-dining restaurants, Michelin-starred & recommended restaurants and also family-run restaurants in large numbers. This list of best restaurants in Lagos will tell you where to go for the best seafood & steak, wine, Cataplana, Mexican food & burgers!
1. Casinha do Petisco
One of the most highly-recommended traditional restaurants in all of Lagos is Casinha do Petisco. It serves Portuguese food in a small unassuming place, and the seafood & meat dishes served here are some of the best in town.
People come here for squid, prawns, steak & Casinha do Petisco's house wine. However, the star dish here is the Cataplana.
Casinha do Petisco is a family restaurant. Not only is the food here delicious, but the prices are also fair and the portions are large. It's a busy restaurant so make sure to reserve your seats a couple of days before you dine there, or be prepared for a long wait.
2. Casa do Prego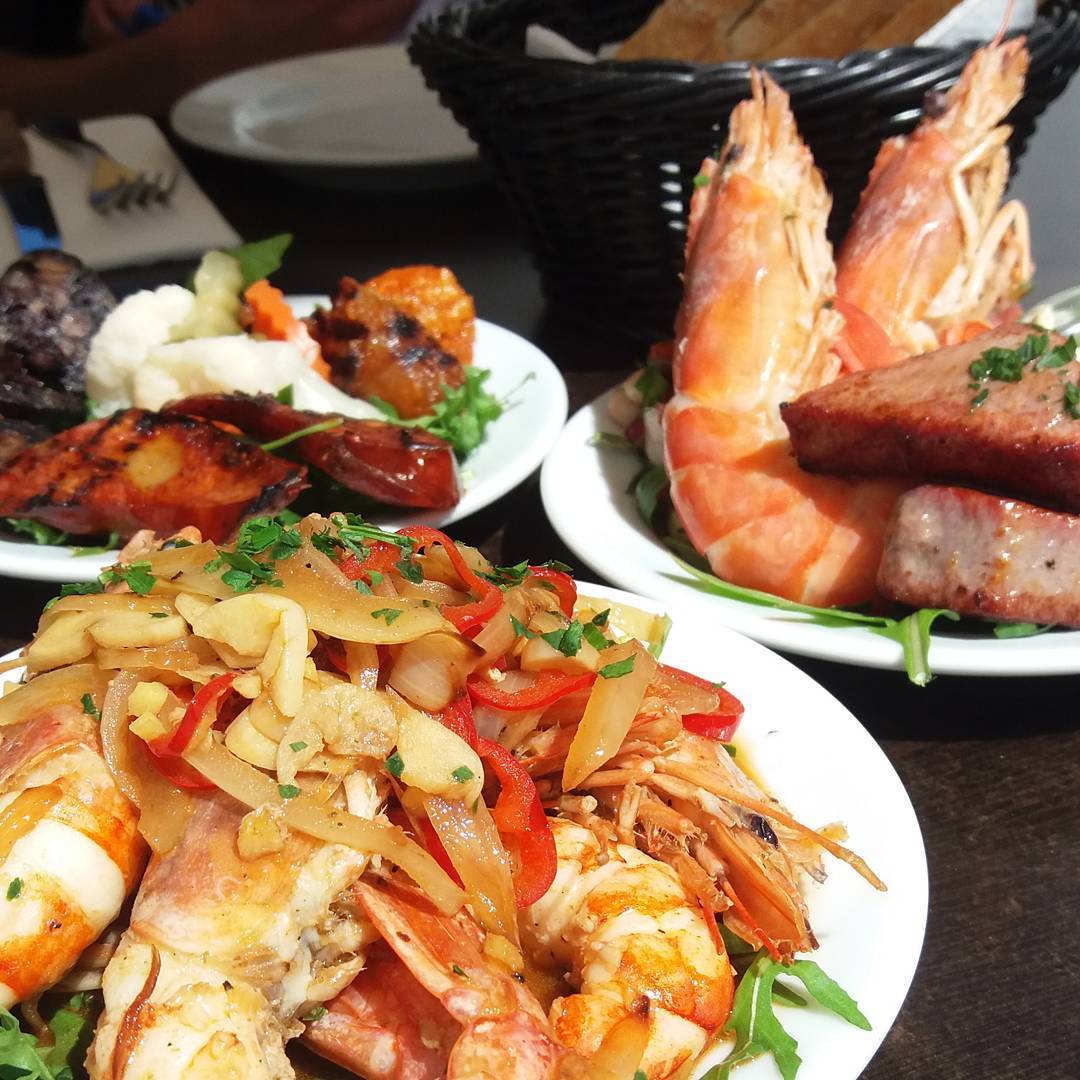 Another one of the best restaurants in Lagos is Casa do Prego. Opened in 2015, this place focuses on tapas, and is open for lunch & dinner. And their rooftop bar is much talked about.
Casa do Prego's food is known to be flavorful and there's a large spread of food to choose from. Some of the specials here are the tuna items (seared tuna, tuna steak & tuna sandwiches), Piri Piri chicken & the beetroot hummus. For drinks, ask for Espresso Martini, Sangria or their house wine. Make sure to try the mojito cheesecake before you leave.
If you need gluten-free food or have food allergies to consider when you pick a place to eat at, Casa do Prego is for you. They also have a kids' menu.
3. Restaurante dos Artistas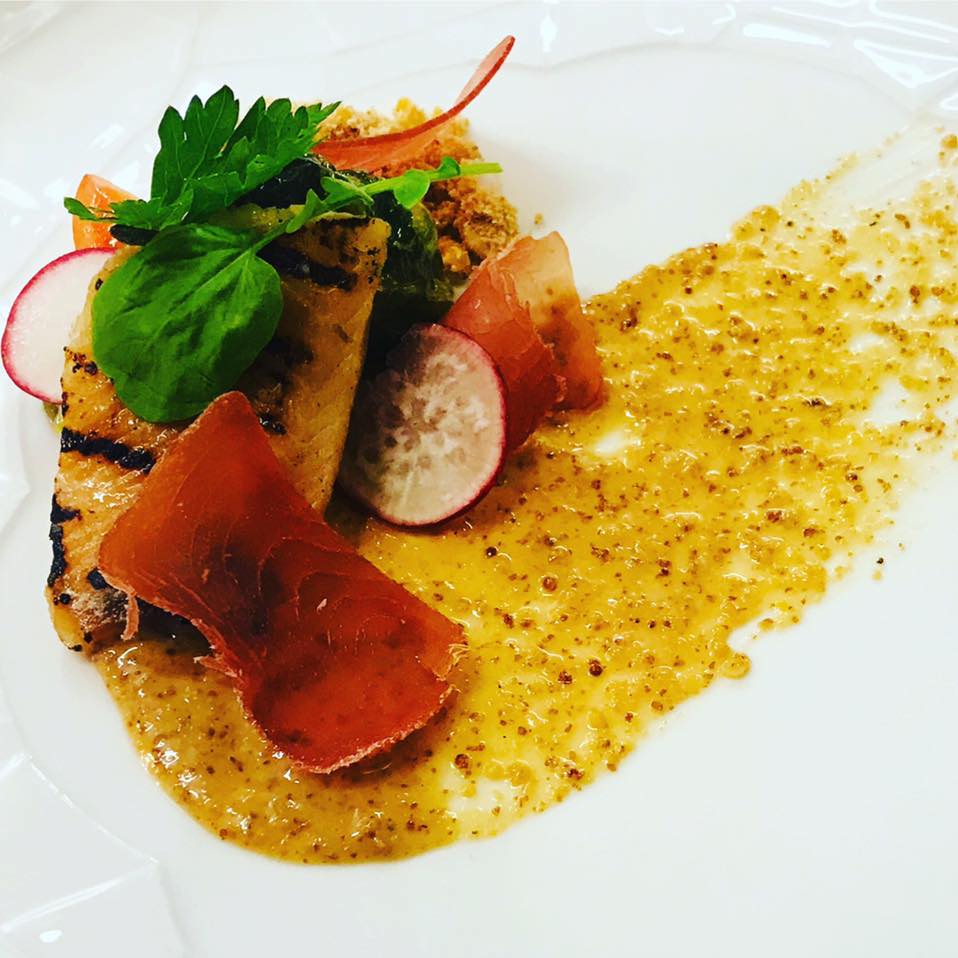 If you've got something to celebrate and would like to do so with some fine food, the place to go is Restaurante dos Artistas. It's located in the heart of Lagos.
A Michelin-listed restaurant, Restaurante dos Artistas is one of those restaurants that makes people want to travel to Lagos, for. Housed in a building that's over 250 years old, it serves European food, and has several menus that guests can choose from. You can go for a tasting menu or go a la carte. There's even a vegetarian tasting menu. The restaurant has an extensive wine list & good cocktails. If you need a drink recommendation, try the house red wine.
The food here is held in high regard. And the decor, music & service are pretty good. If you'd like to dine on the patio, make sure to mention it when you make your reservations.
4. Avenida Restaurante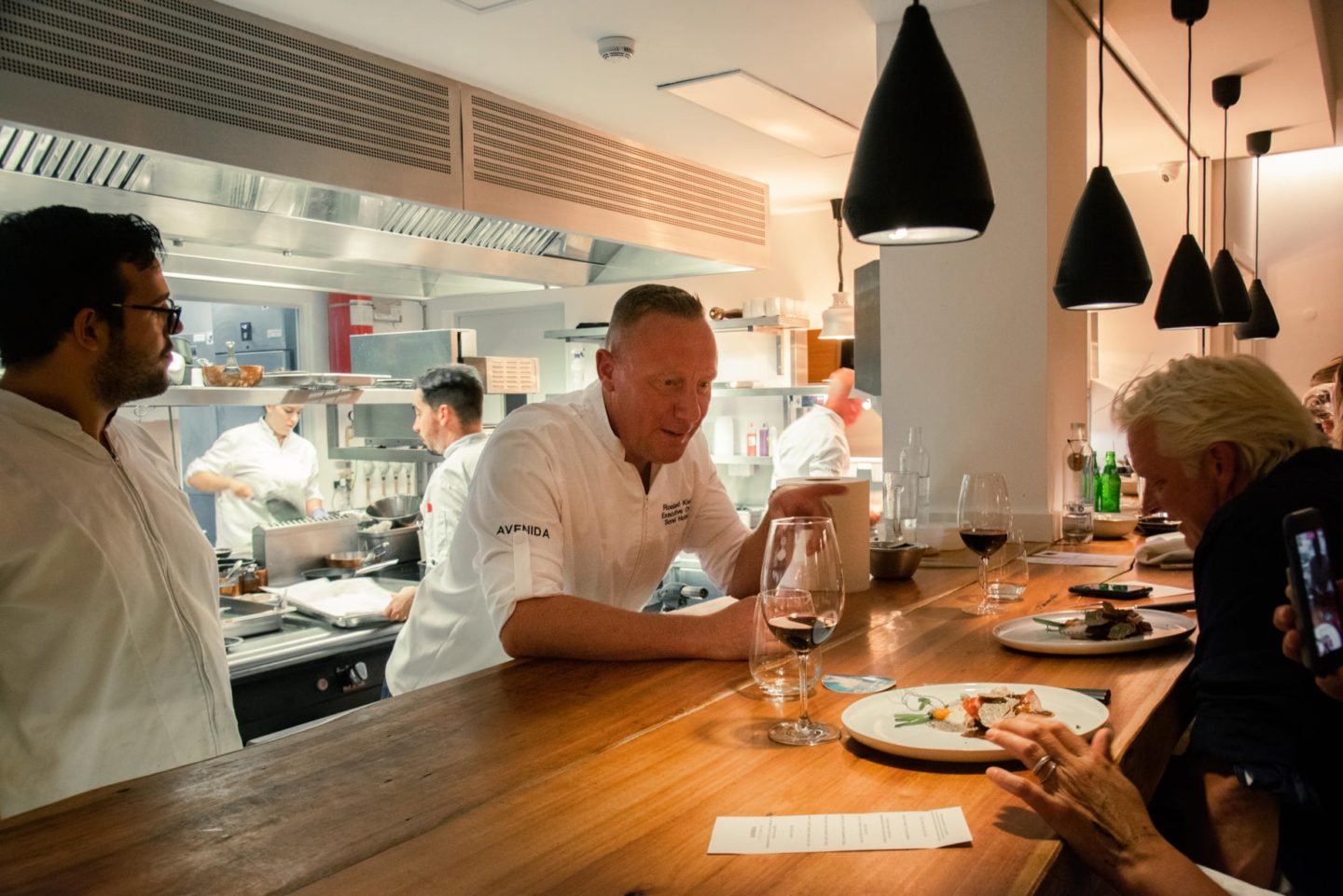 Another place for fine food & European – fusion cuisine is Avenida Restaurant. This place has gotten into the Michelin guide and is listed as being recognized for its good food & fair prices. This makes it one of the most popular restaurants in Lagos!
This restaurant with a Bib Gourmand status is inside the Lagos Avenida Hotel near the Marina. The creative dishes here can be attributed to chef Roeland Klein and they can be enjoyed a la carte or as a tasting menu. Avenida Restaurante is known for its seafood & steak. Ask for sea bass, oyster, codfish, ceviche or beef tartare. Or you could go with the catch of the day. They have a fairly good wine list & cocktails, too.
Another attraction here is the open kitchen. Ask to be seated at the Chef's Table if you're interested in watching Chef Klein & his team at work. Avenida Restaurante is open for breakfast, lunch & dinner, and is recommended for diners above the age of 12.
5. Real Portuguese Cuisine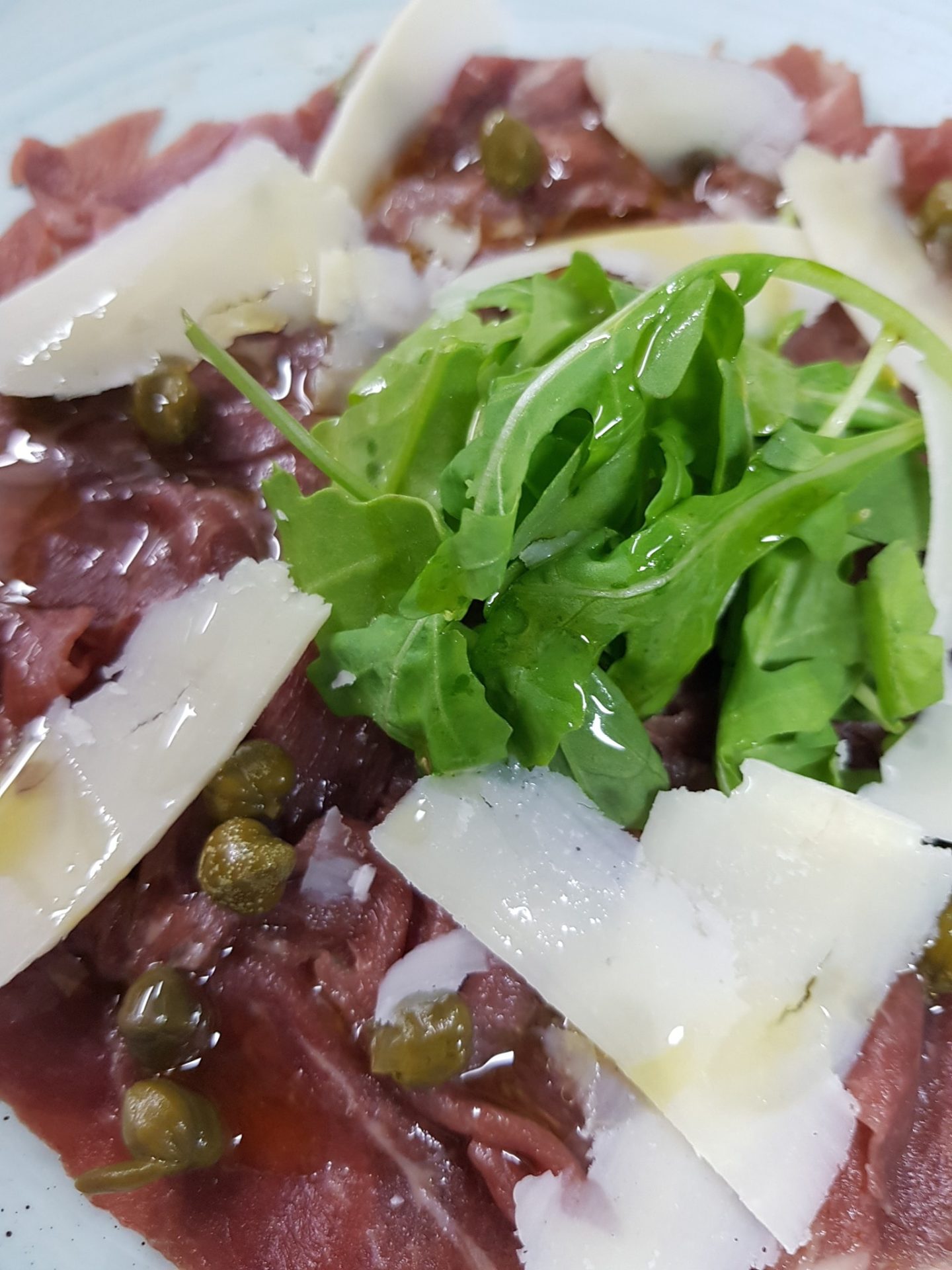 True to its name, Real Portuguese Cuisine serves Portuguese food & Port wine. And it's situated in the middle of Lagos. Go here for Cataplana, Tuna steak, Grilled prawns, Veal Carpaccio and things of the sort. If pear poached in port wine sounds interesting, you should try it here. You'll find some delicious desserts too. If you have a sweet tooth, you don't want to miss the Chocolate Mousse.
Yet another thing guests love about this place is the complimentary Port served at the end of the meal. Real Portuguese Cuisine is open for lunch & dinner. And it has both indoor & outdoor seating. However, it's a small place so make your reservations in advance if you'd like to dine at this delightful restaurant.
6. Luca's Rooftop Restaurant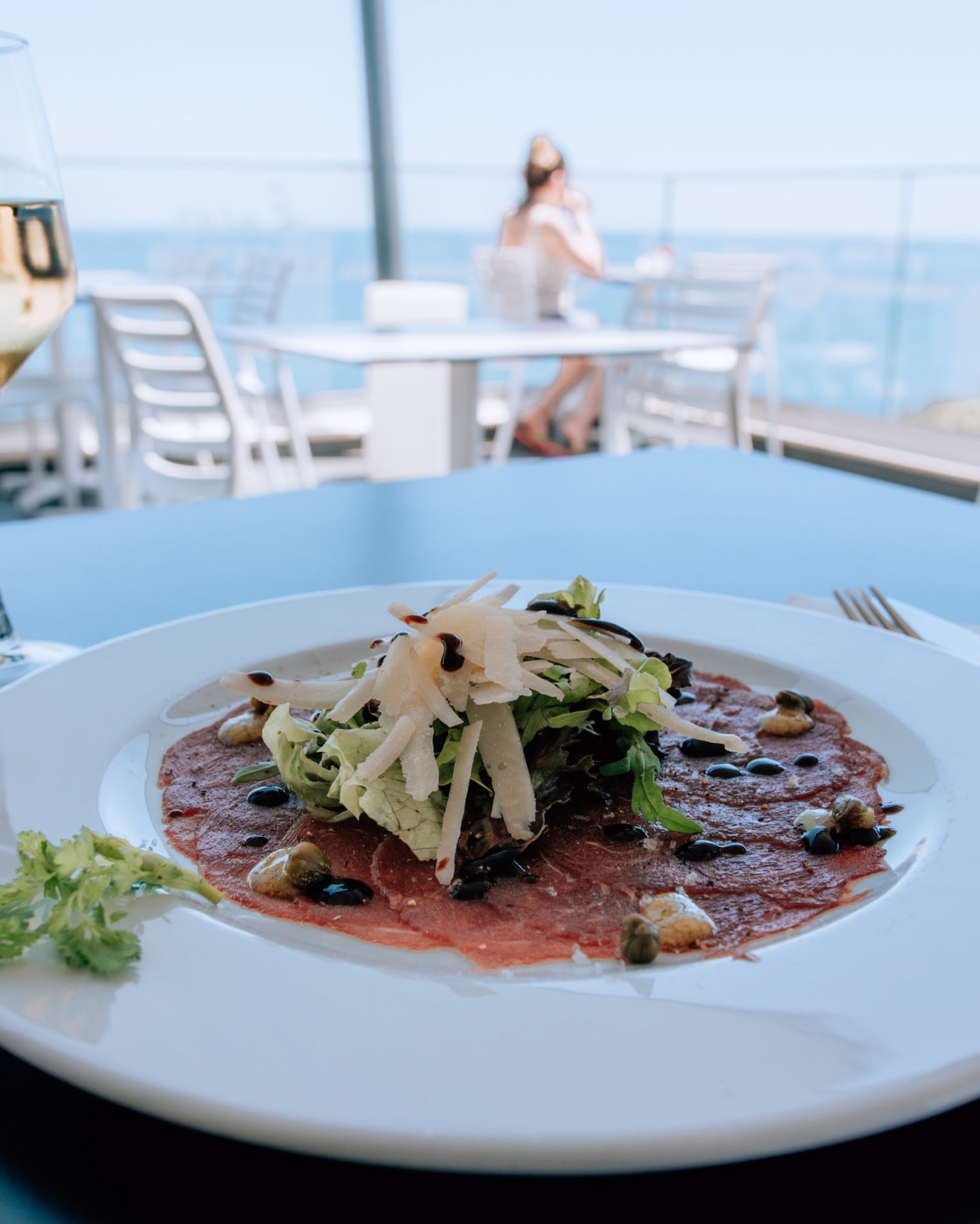 Also one of the more popular restaurants in Lagos is Luca's Rooftop Restaurant. It's a bar & restaurant on the rooftop of Carvi Beach Hotel. This place promises seafood and unobstructed views of the Atlantic Ocean.
Go to Luca's Rooftop Restaurant for sea bass, lobster, grilled salmon, monkfish sheesh kebab & mussels. You'll also find Cataplana & steak here. They even have a good lineup of mocktails.
The atmosphere here is a lively one. They might even have live music on the day that you choose to dine there. Luca's Rooftop Restaurant is open for lunch & dinner and can accommodate a fairly large number of guests however, it is recommended that you make reservations.
7. O Camilo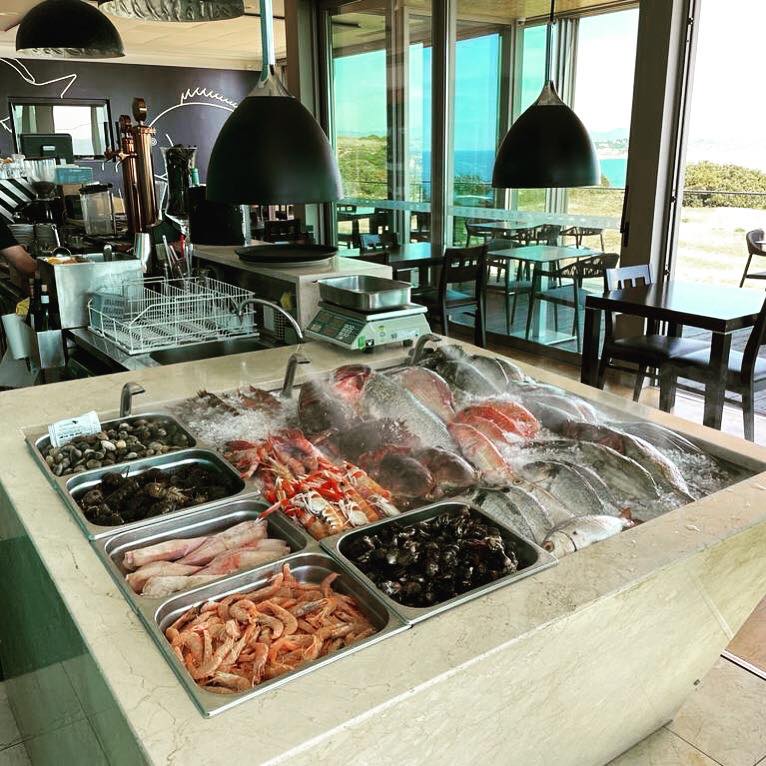 For seafood, you could also head to O Camilo, which is also on the oceanfront and offers stunning views of the Atlantic & the Algarve's rocky coast. This is a family-run restaurant that's been serving Lagos for over 40 years although it was rebuilt in 2011.
O Camilo sits on the cliffs near Praia Camilo. People go here for fish soup, grilled fish, grilled squid & tiger prawns. You'll find everything from octopus to clams & monkfish to slipper lobsters at this seaside restaurant. If you haven't tried barnacles, this is the place to do so.
This restaurant makes its food from fresh catch from the Atlantic & local produce. If you'd like to dine here, book a table so as to avoid the long wait you might be met with. And make sure to ask for one of the tables that come with a view.
8. Arc'da Velha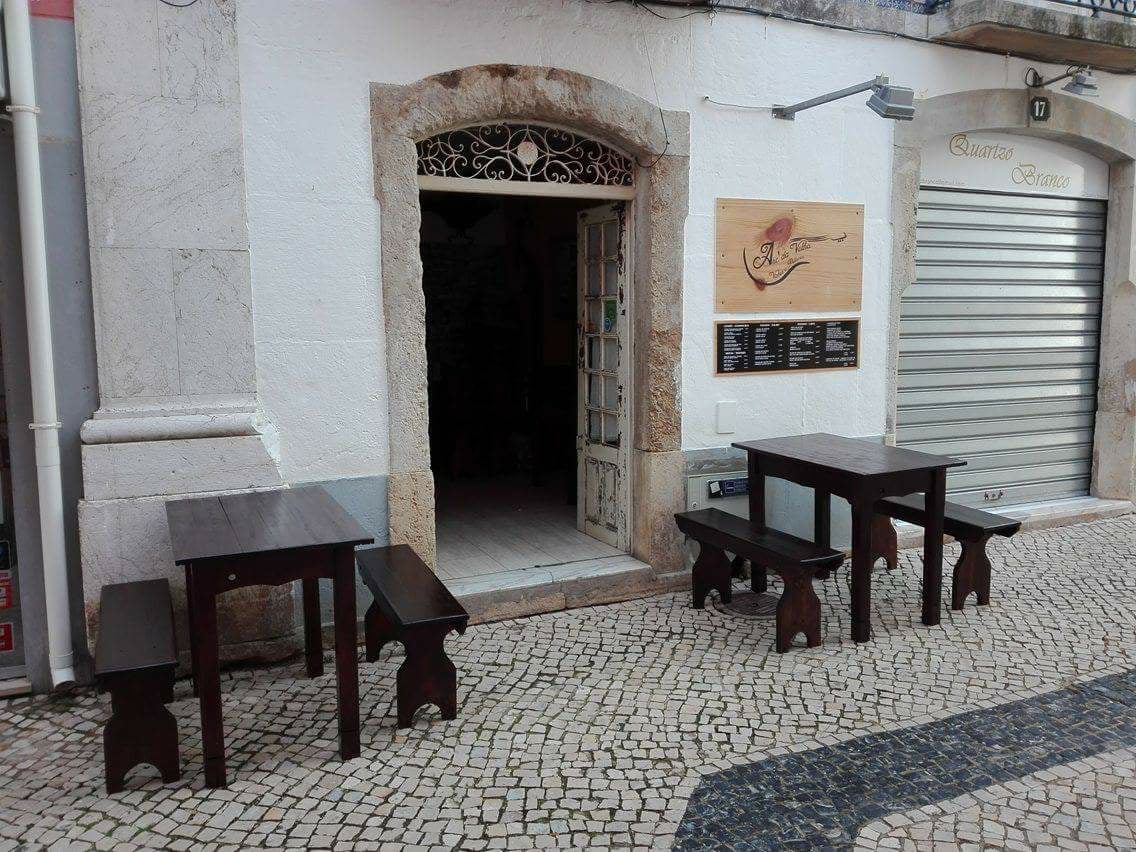 Arc'da Velha is another family-run establishment and a much-loved restaurant in Lagos. It's in the backroads of Lagos' Old Town. It's a tapas bar and just the place to go to get an authentic experience of local food in a local restaurant. The food is simple, tasty & served in a homey atmosphere.
The house special here is Flame Grilled Chorizo but you'll also find good octopus salad, grilled tuna, cheese & wines.
The staff is warm & chatty. And the prices reflect value for money. Arc'da Velha only buys and stocks the seafood & produce they'd need for a day. As such, you might want to arrive early to make sure you're there before they start running out of things.
9. The Green Room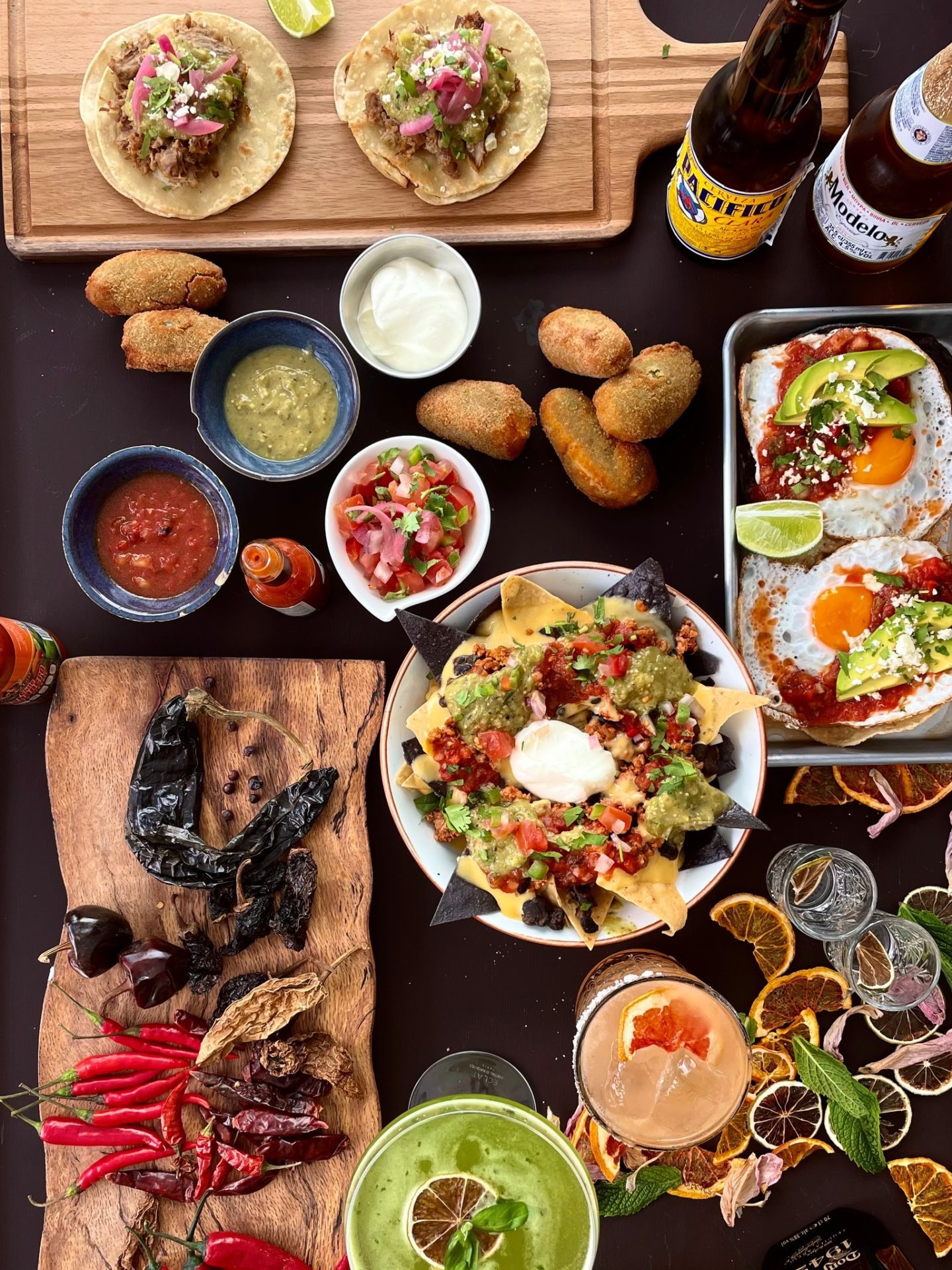 If you're in the mood for Mexican food while you're in Lagos, head to the Green Room. Burritos, fish tacos, nachos, Quesadillas, Carnitas…this place's got it all. A drink to try here is the Spicy Avocado Margarita.
As for the service at The Green Room, it's fast & friendly.
10. Nah Nah Bah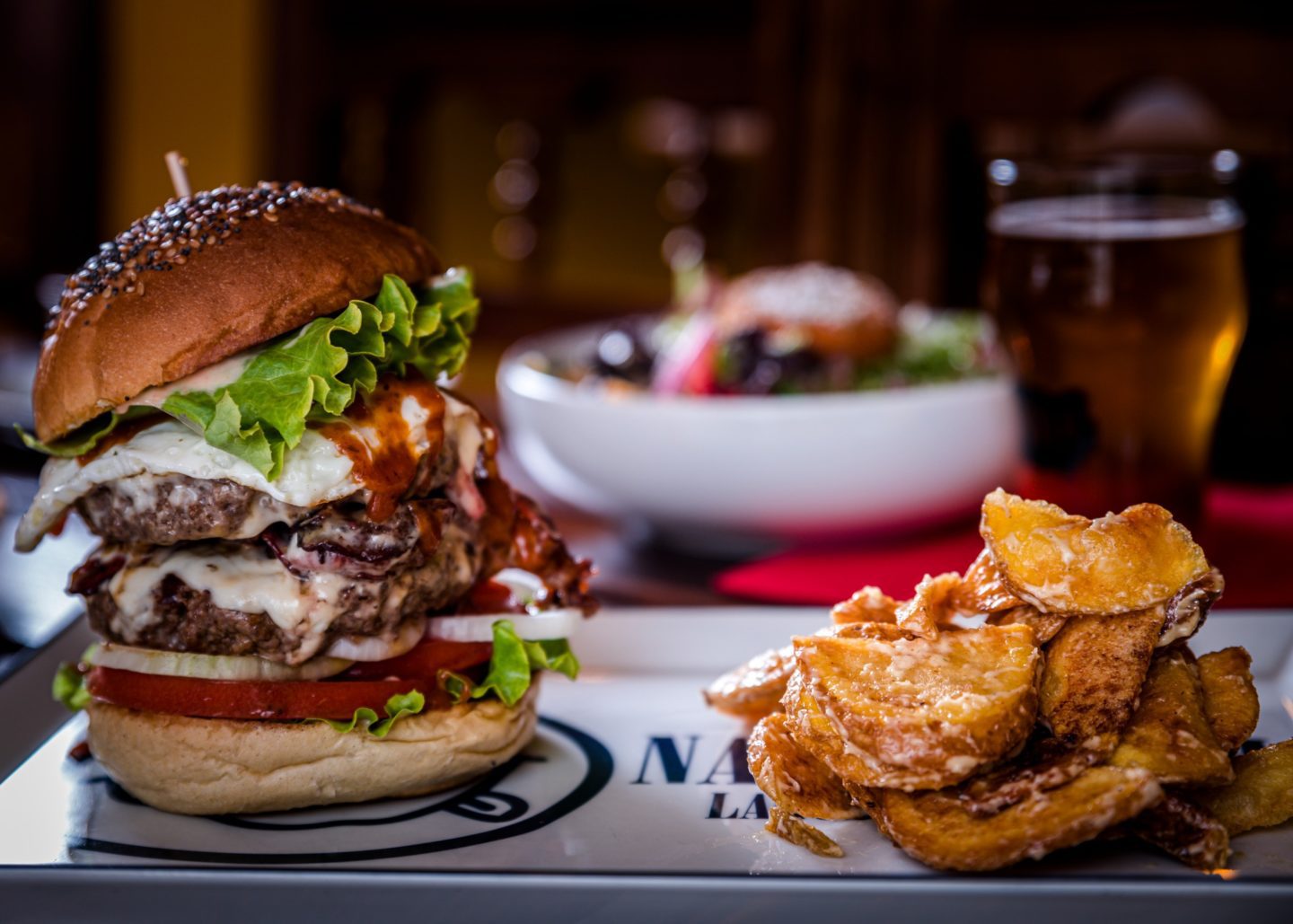 For burgers, you might want to try the ones at Nah Nah Bah, a cafe that's known for its organic burgers. In fact, it's said to be among the top 50 burgers joints, and their Toucan Burger is said to have been voted as the best one world over. It easily made the list of the best restaurants in Lagos!
However, you get more than just burgers here. Home-style fries, Tacos, Nachos & Cocktails are just some other things on the menu at Nah Nah Bah. Tropical vibes & loud music accompany the food here.