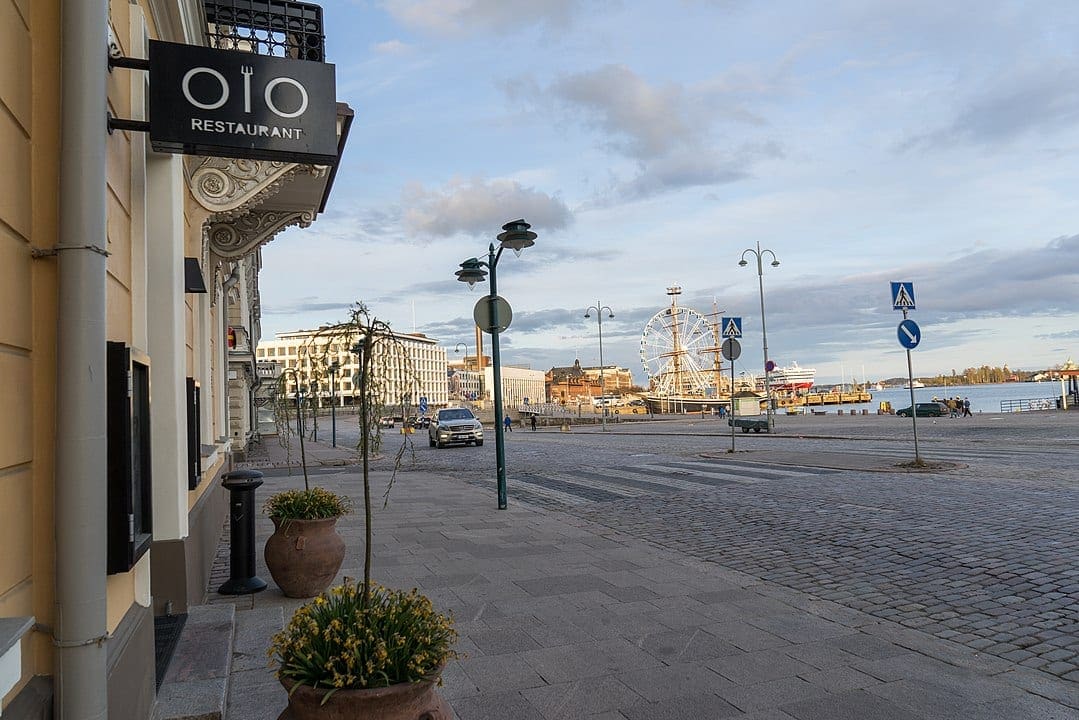 The best restaurants in Helsinki seem to be the ones that serve traditional Finnish food with lots of fish dishes & wild game, soups & salads and desserts. Whether you'd like to treat yourself to Nordic food at a high-end restaurant or at a market place, your choices are many. Some of the best options have been included in this list of best restaurants in Helsinki.
Another thing about these top restaurants is that almost every one of them is located close to or not very far off from the must-see capital city. You'll find a couple of them near the harbor, one in the design district, one overlooking Esplanadi, another with a view of Helsinki Cathedral, and yet another on the waterfront.
1. Restaurant Olo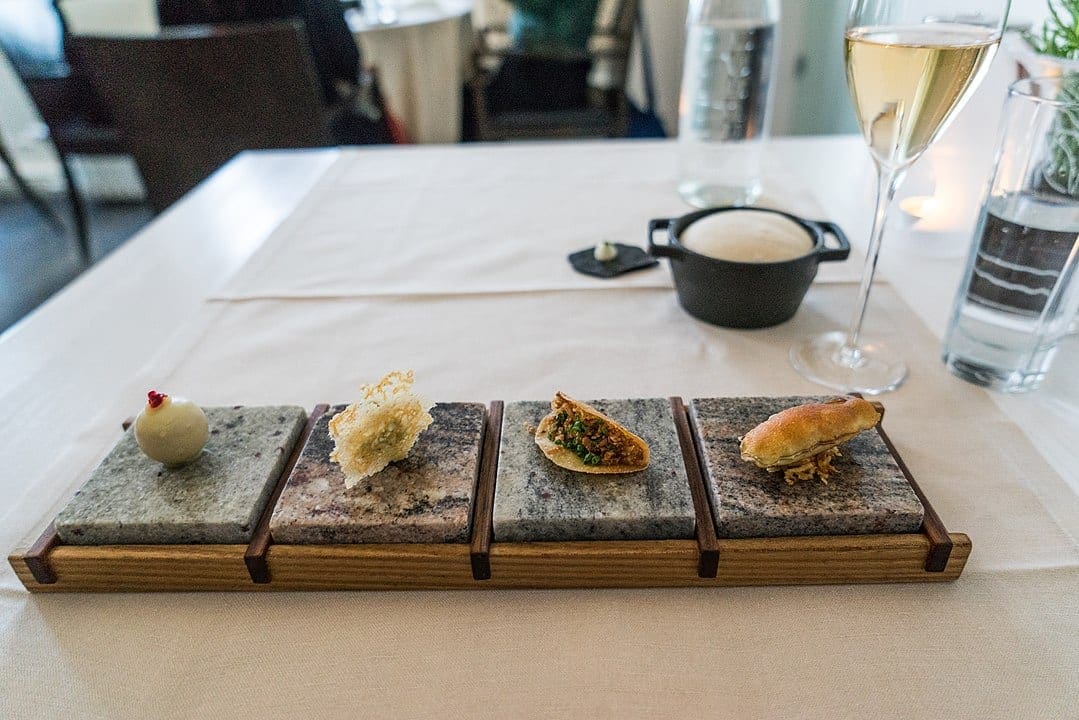 Olo Ravintola is among the crème de la crème of Helsinki's Restaurants. It's a fine-dining restaurant with a Michelin Star. It's respected for its choice of dishes, its impeccable service and the culinary experience it offers.
The food has an undeniable Nordic influence. Its use of local ingredients does not go unnoticed and some of the much-liked items served here include berries that are native to the area, cheese, fish, reindeer, salmon, forest mushrooms, deer & Finnish quail. Olo's also known for its wine list and for the delectable range of desserts it serves.
Restaurant Olo's tasting menu & wine-pairing are top-notch and there's even a non-alcoholic pairing that it puts together. The restaurant goes by a seasonal menu and you can add more portions to it if you'd like to prolong your dining experience here. Make sure to make your reservations at least a couple of hours before you go.
2. Juuri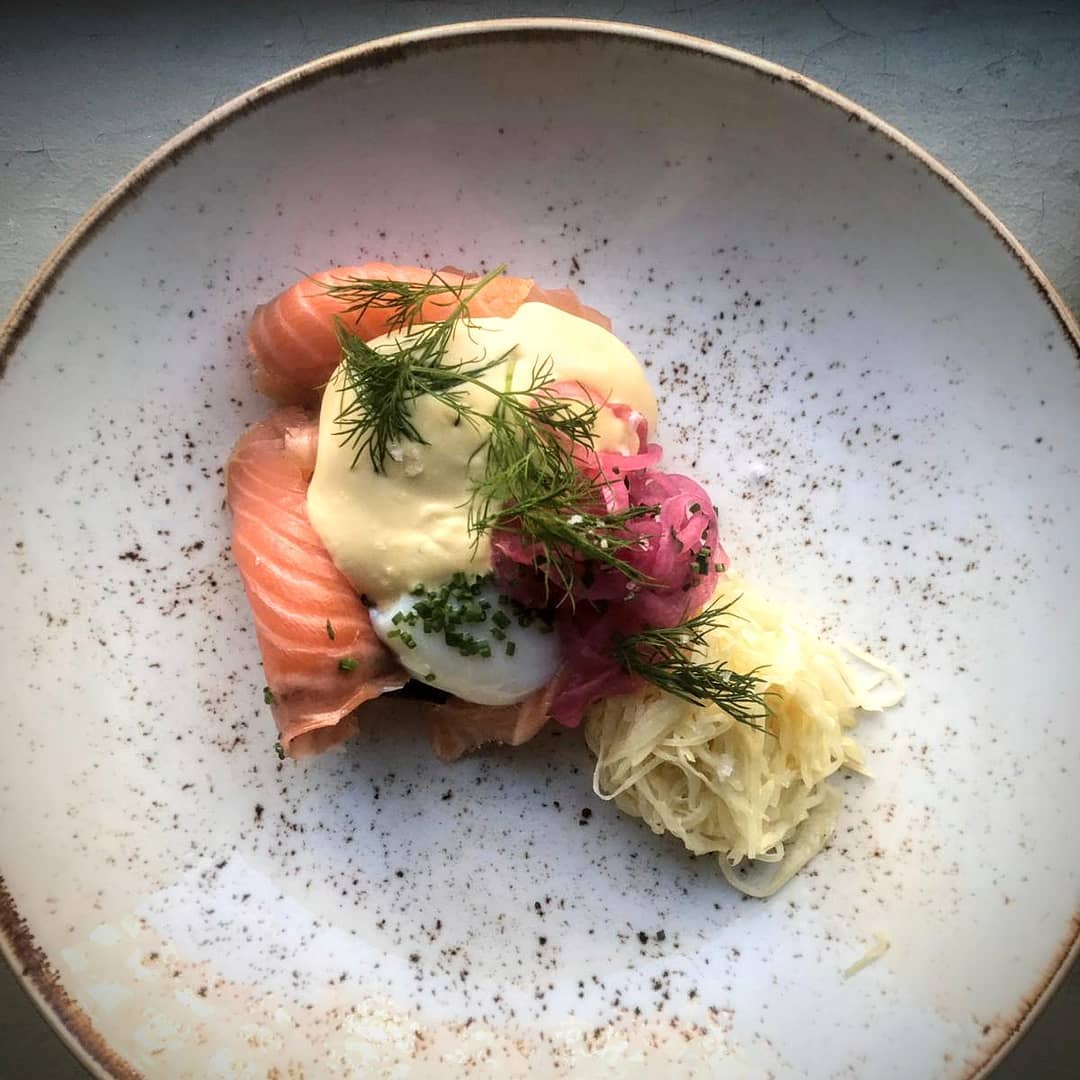 Another highly spoken about restaurant serving Finnish food in Helsinki is Juuri. The restaurant might be dressed in simple & modern interiors, however it pledges to keep Finnish culinary traditions alive with a long line up of tasting dishes.
Juuri gives you an option of 3-4 course meals with and without wine pairings and also allows you to go for a meal of multiple sapas, which are in high demand here. They also have a special tasting menu for guests coming in groups.
The restaurant also seems to give utmost care to fresh and specially produced ingredients so the menu is likely to see change depending on the season.
3. Restaurant Savoy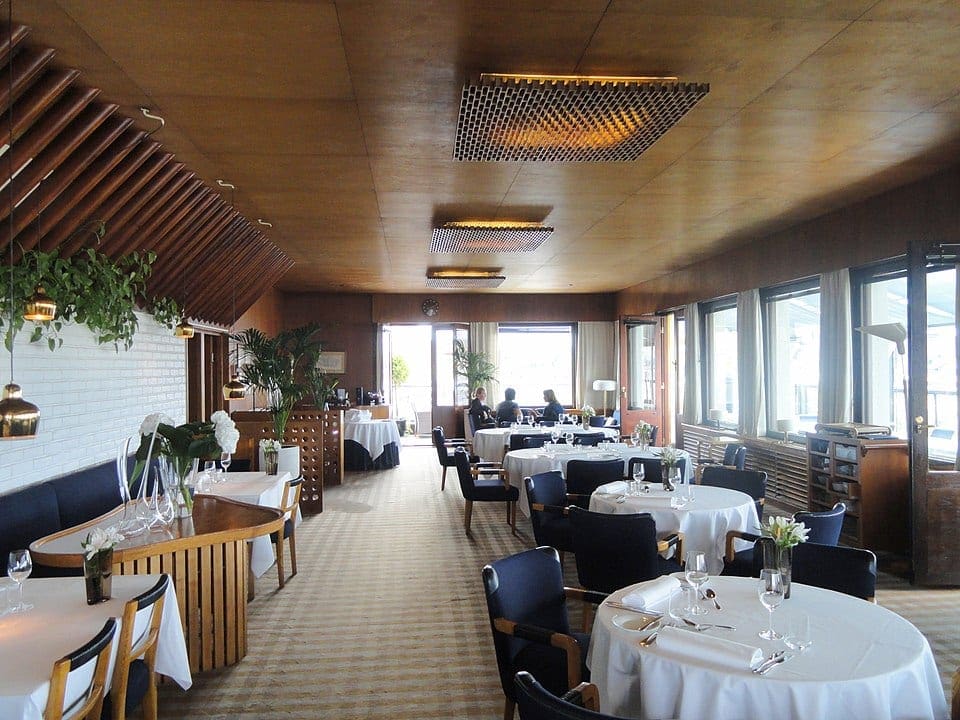 Savoy is yet another upscale restaurant with a Finnish tasting menu. This one however comes with some French & Russian influences, too. It also has over 80 years of history behind it. The restaurant has a Lunch Menu and a Grande Menu for dinner. And there's a vegetarian grand menu, too. For both meals, you also have the option of going à la carte.
If you turn out to be a regular there or want to do a repeat visit, it might help to know that they change their menu every week. And their house special is Vorschumack, a lamb based item served with things like potato, sour cream, herring & pickles.
Savoy is known for its creative presentation of the food items as well as the view that comes with the food. It's situated near Esplanadi so the views from the 7th-floor restaurant include that of the city & the popular park.
4. Baskeri & Basso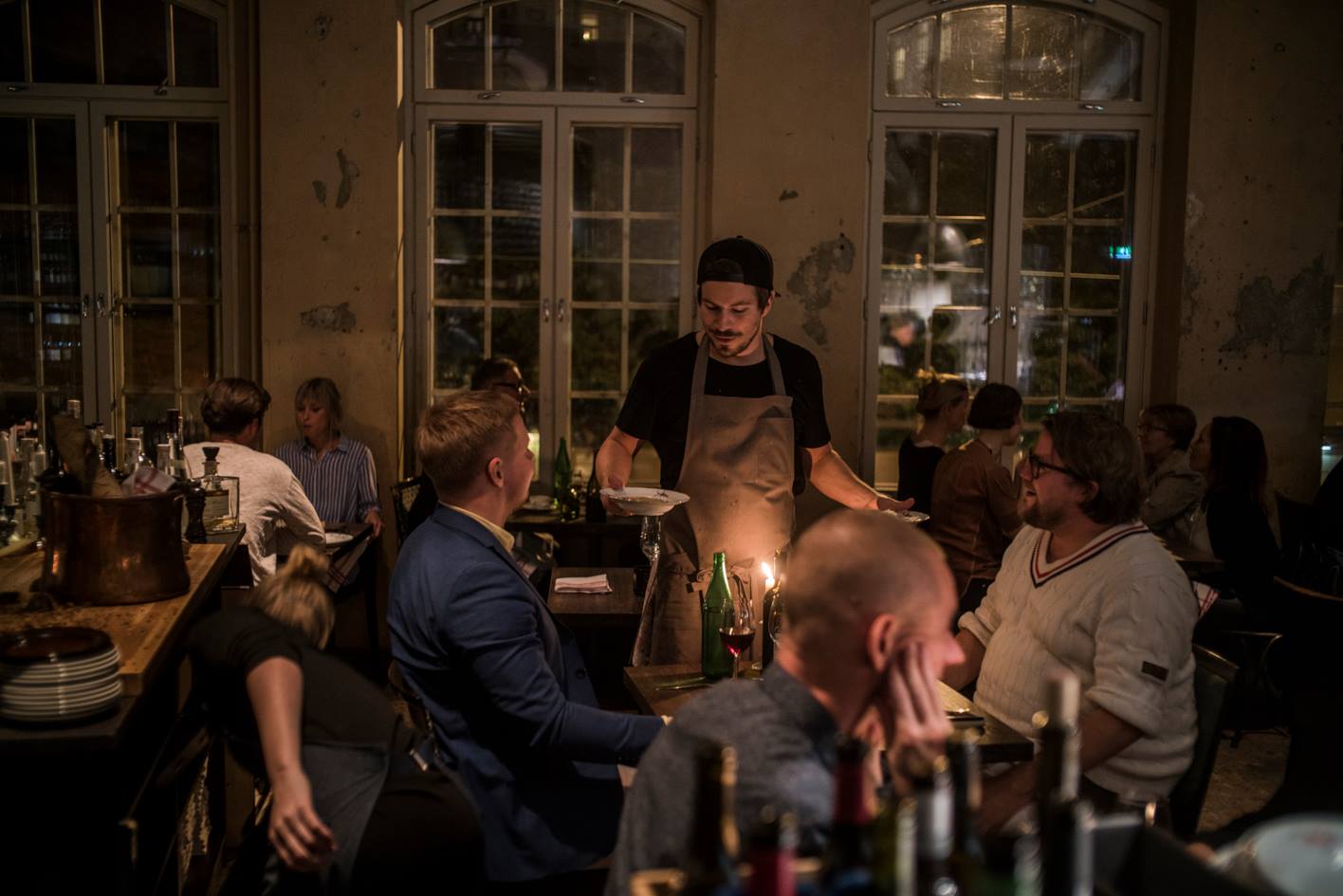 If you put aside the fine-dining restaurants and look for a place that makes delicious food, pours good wine, has friendly & fast service, and has prices that are decent, Baskeri & Basso would easily fall into the best restaurants in Helsinki slot. As such, it's not easy to get a table here so make sure you have your reservations in place much in advance if you'd like to try it for yourself.
Also called BasBas, this restaurant mostly serves Finnish- French dishes. However, you'll also find risotto & pasta that have actually turned out to be some of the favorites in Baskeri & Basso. The reindeer filet here is also a big hit.
5. Story at Old Market Hall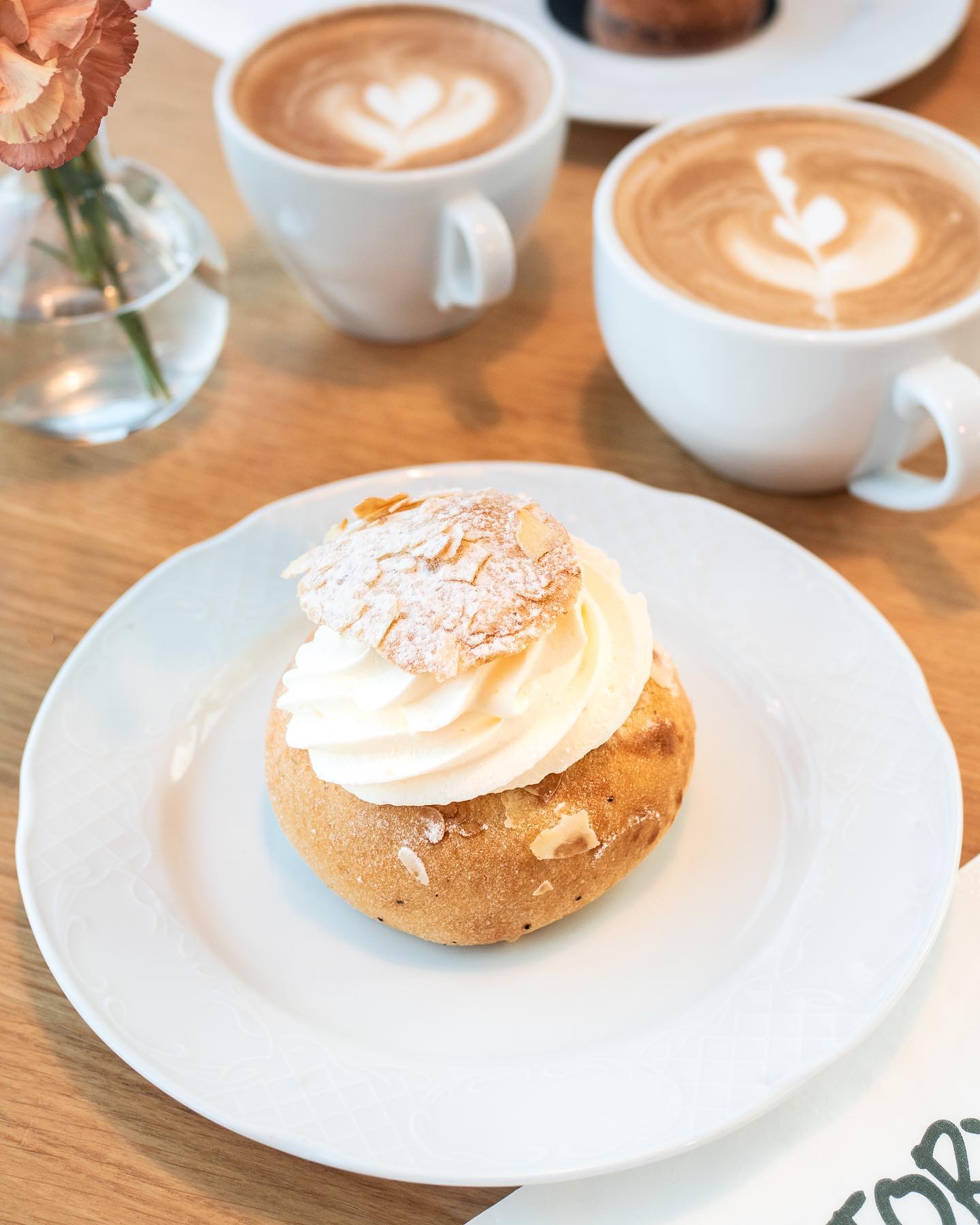 The Story restaurant inside Vanha Kaupahalli, the Old Market Hall is also a very likable place. It's a bright & trendy eatery with a wide variety of dishes. Bread, salads, soups, burgers… it seems to have them all.
It's situated near the harbor and is not very far from Espa. And it's a great place to have your breakfast before you explore the town. The egg benedict & coffee you can get here are very popular. What it's most famous for is its Salmon soup.

Vegetarians will also be happy with all the spread available here at Story at Vanha Kaupahalli.
6. Grön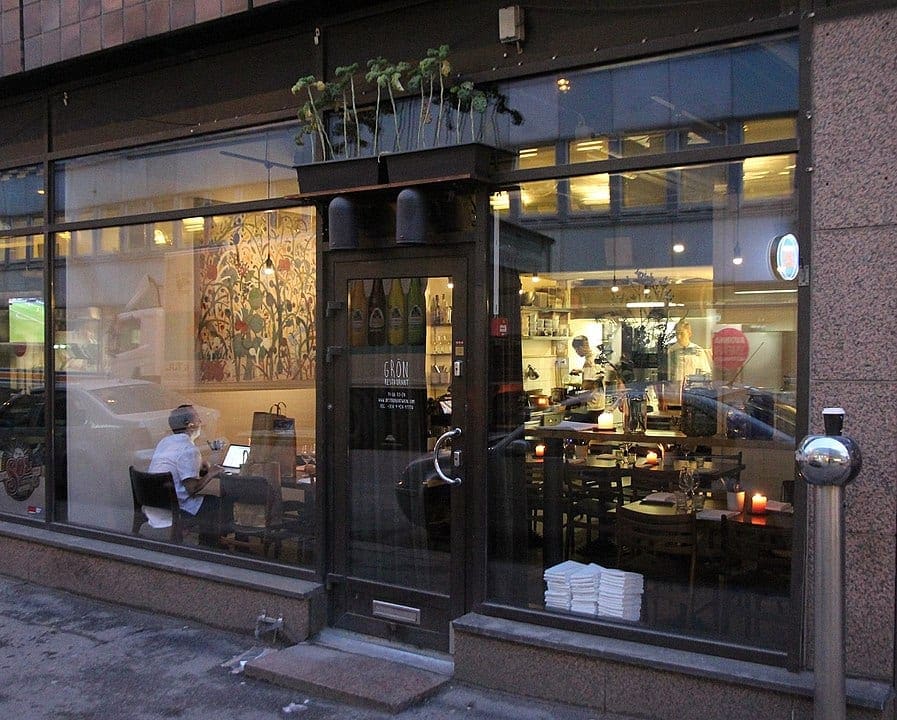 Grön is not in a very noticeable place and is not a big restaurant either. But it's a restaurant with a Michelin star so you might want to secure a table before you go looking for Grön.
Grön's food is Nordic. It serves fish, wild game and a lot of vegetable dishes. Go to this restaurant in Helsinki and you will see that it has 2 menus for guests. While one has it all, the other menu focuses on Vegan food.
And the staff here at Grön are known to be friendly & attentive.
7. Savotta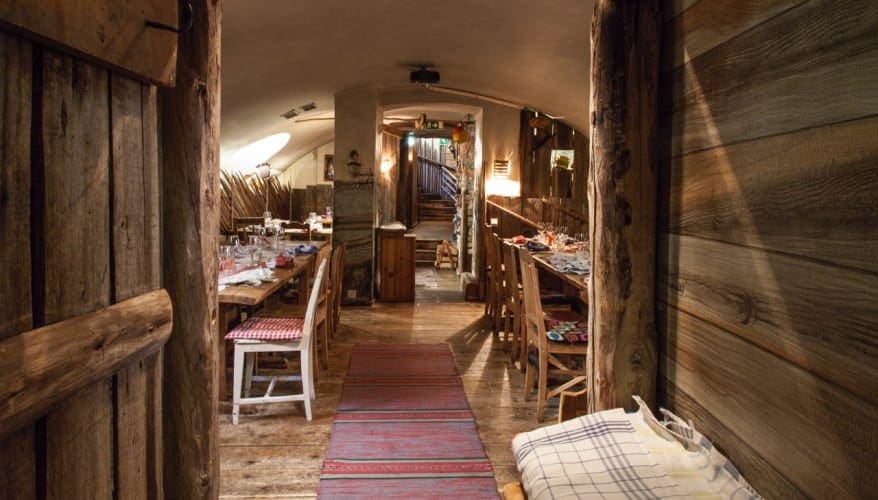 If you're looking for local food while you are sightseeing near the Senate Square area, you might want to consider Savotta. This restaurant serves fish & meat and everything that Finnish cuisine is known for. You'll find salmon, bear, reindeer, & berries. Even the decor here is Finnish.
In fact, Savotta itself means logging site and it celebrates Finland's logging tradition. It's got a basement-level dining room that's made to look like a logging camp. This restaurant is located near Helsinki Cathedral and is a warm & cozy place. The service is pleasant and the portions are quite generous. The desserts they have here are also worth trying.
8. Putte's Bar and Pizza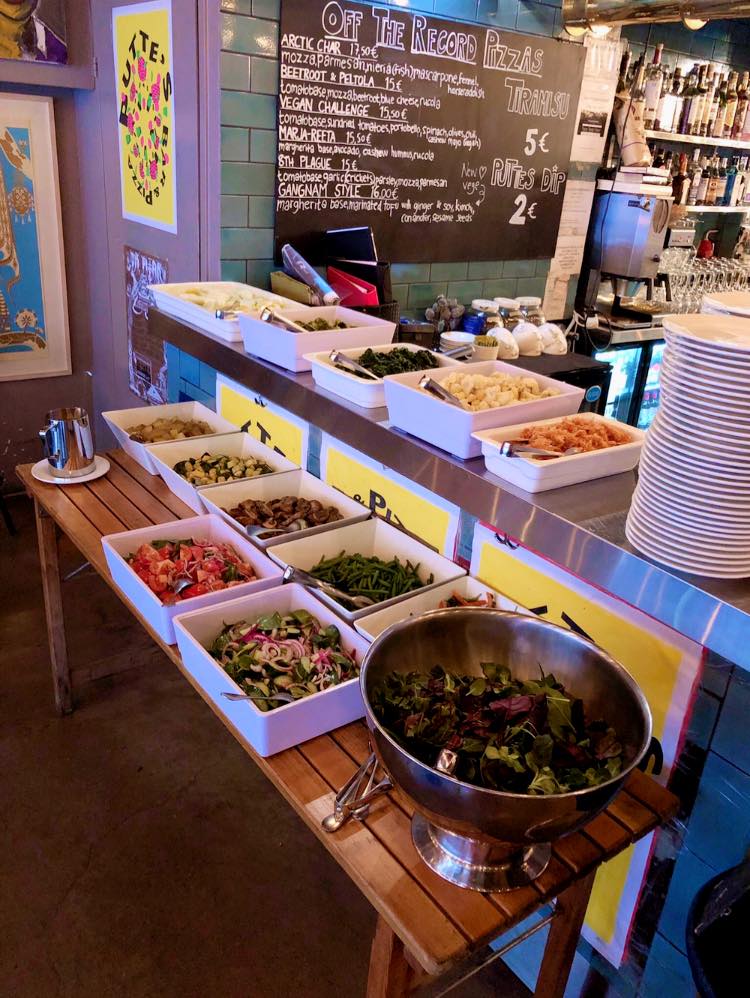 While in Helsinki, if you feel like you want to relax over a pizza, some beer & music, the place to look for is Putte's Bar and Pizza. It's a laid back eatery and one of the best restaurants in Helsinki. The artwork on the walls also add to the mood.
There are salads as well as vegan & vegetarian pizzas for those who want to stay clear of meat. The service is quick. You can eat outdoors if the weather isn't bad, and as for the indoor seating, you have a restaurant-like setting on the ground level and if you go down to the cellar you'll find yourself in the bar.
Putte's Bar and Pizza doesn't take reservations but you can do takeout.
9. Naughty BRGR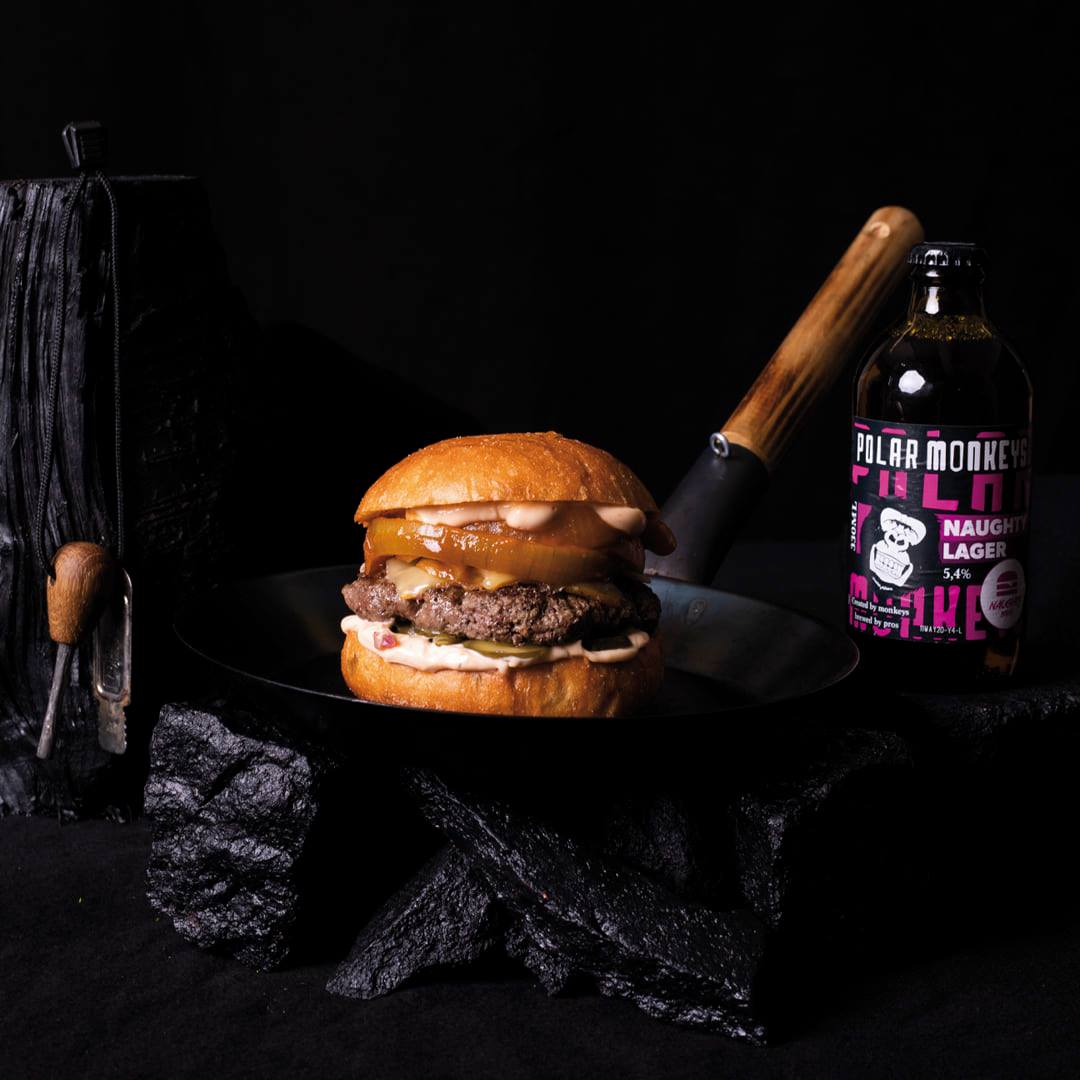 If its a quick juicy burger & beer that you want to chill out over, you might like Naughty BRGR. They have a few different kinds of burgers here along with fries, salads & a few other short eats. If you'd like to go Finnish, which is recommended, you could try the burger with the reindeer patty and rowanberry jam or go for the burgers made of Finnish beef patties. There are some vegetarian & vegan burgers here that have won quite a bit of appreciation.
If you are curious about the name, the founder of the joint is quoted having said that it was inspired by a comment he received from a judge while he was participating in the country's Top Chef reality show.
10. Regatta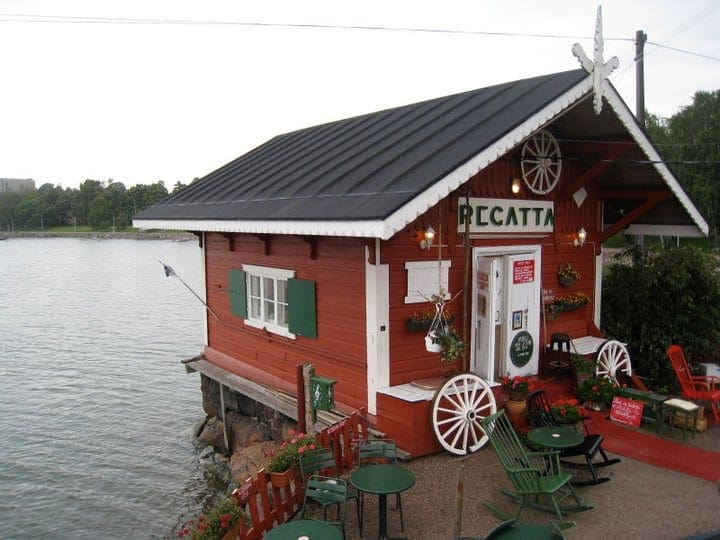 Regatta is a small cafe but one with a lot of character, which leads to it being on the list of best restaurants in Helsinki. First of all, it's on the waterfront in the western part of the city, and you could go grab a bite here when you go to see the Sibelius Monument. You can go into the little red shack and pick up their famous cinnamon rolls or some sausage to be roasted over an open fire outside. And in cold weather, this is the place to run into and order some hot chocolate (with those cinnamon rolls, of course!).
Other favorites here are the pastries, traditional buns & the coffee.