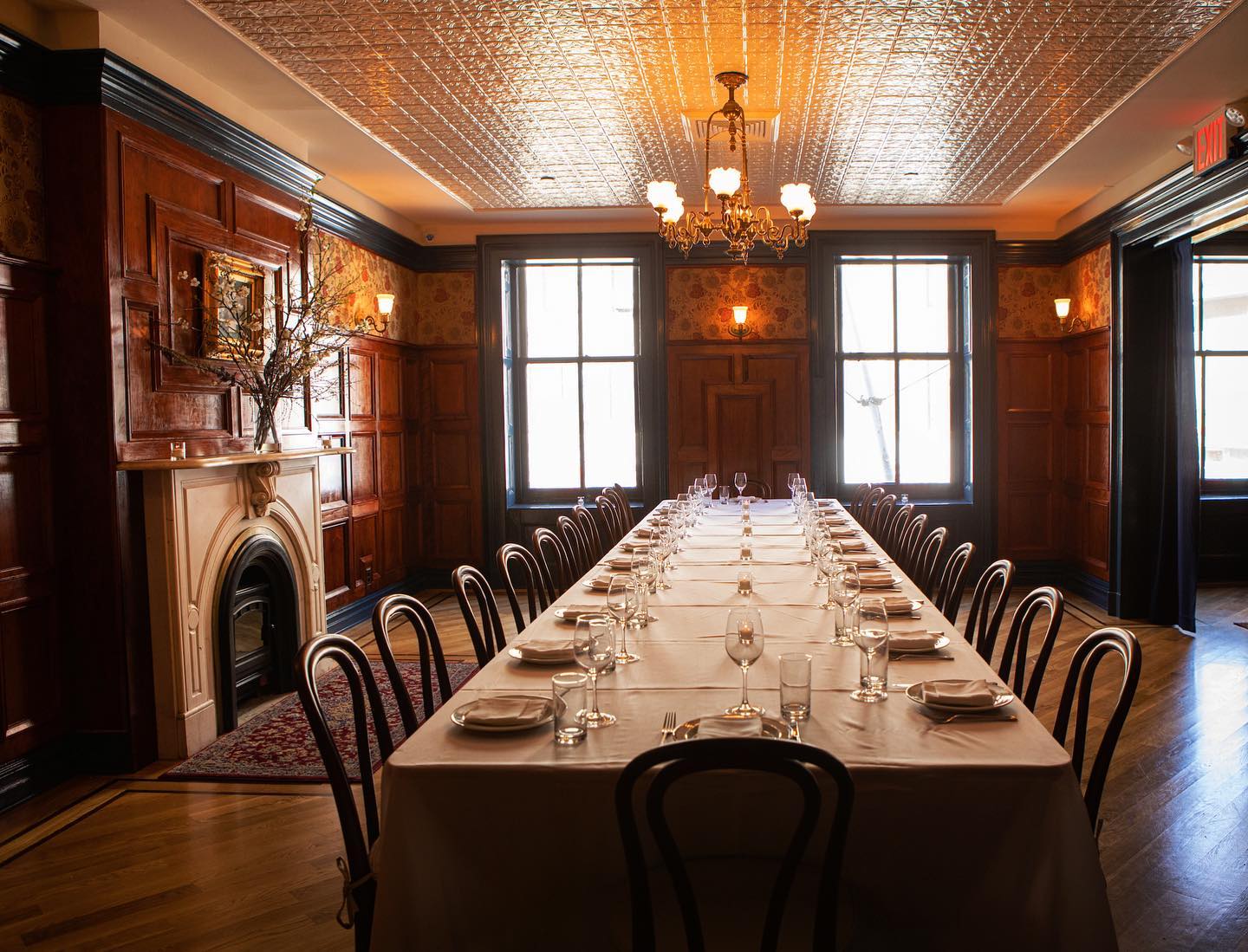 The Big Apple's restaurant scene, like the city itself, is vast and varied. Even the best in town comes in large numbers. However, from the top dining options in the city, here are some of the best of the best restaurants in New York City. Among them are restaurants serving different kinds of cuisines and many of them are fine dining places.
1. Gage & Tollner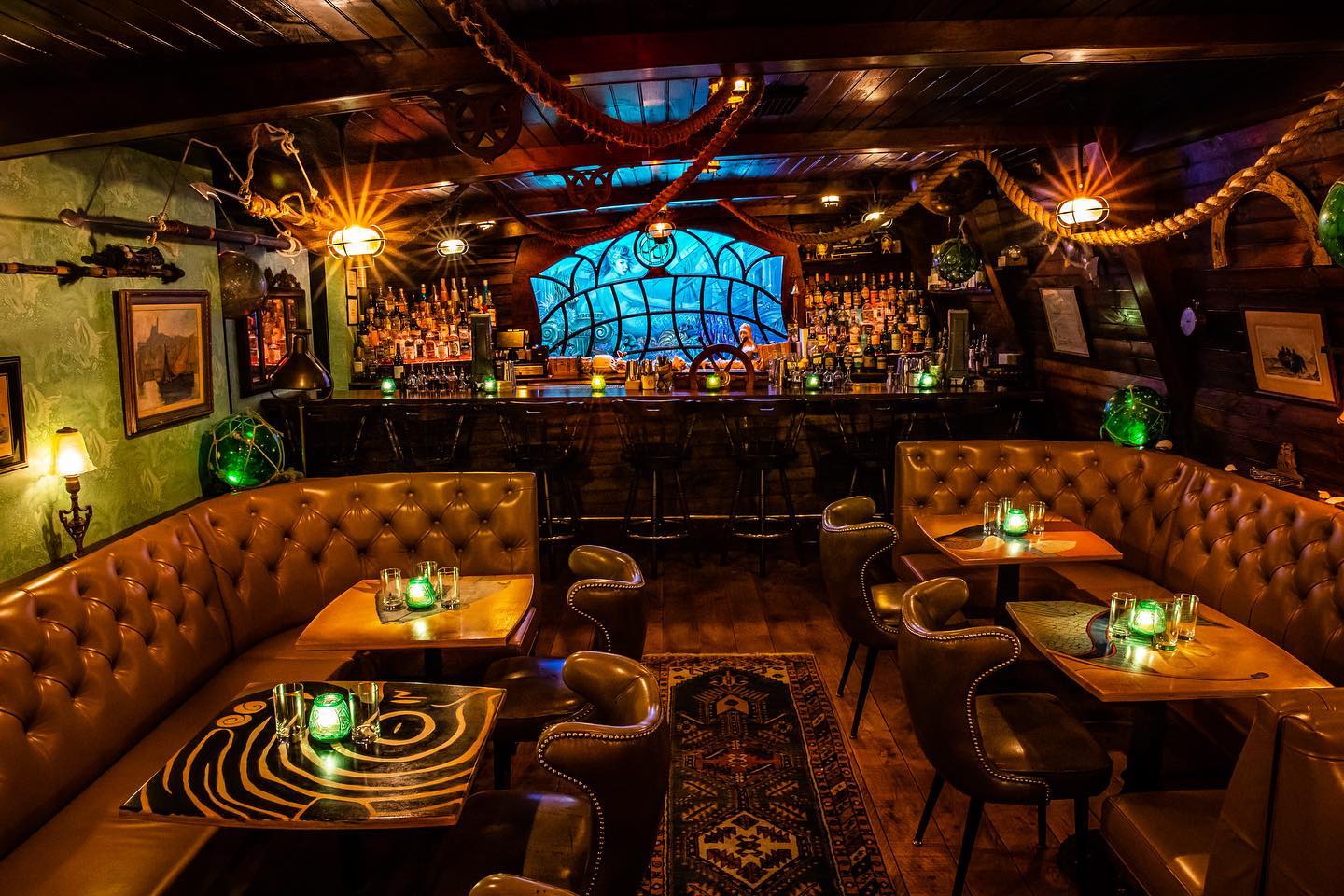 One of the most recommended restaurants in New York City is Gage & Tollner. Reopened in 2021, this restaurant in Brooklyn seems to have earned respect in a very short time. The restaurant's history, however, dates back to 1879. And its interiors too take you back in time.
Gage & Tollner serves high-end food in a retro atmosphere. It's known for its steak, seafood dishes, classic drinks as well as cocktails, and of course its old-school vibes. The staff here is known for giving good recommendations if you can't decide what to order.
Make reservations before you go, although you still might be able to get yourself some bar seating if you walk-in. You could also check out Sunken Harbor, the restaurant's nautical-themed bar on the floor above.
2. Dhamaka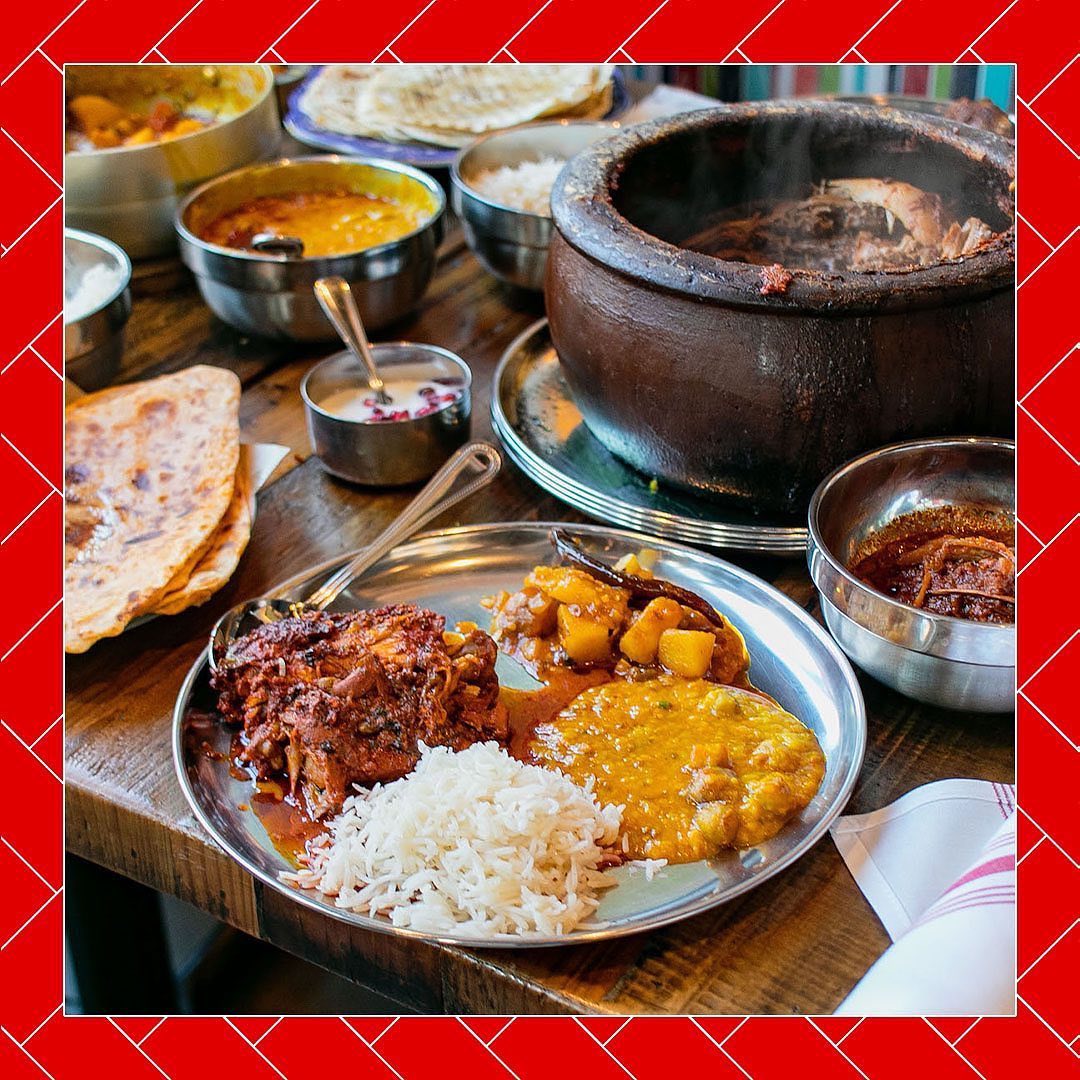 Another fairly new restaurant that's being talked about a lot is Dhamaka. It's a restaurant that's proud of its 'unapologetic Indian food,' as they put it. The restaurant has tried to keep the spice levels & flavors of authentic Indian food, and tried to bring in food from different regions of India.
Dhamaka is inside the Essex Market on the Lower East Side and it might take you a while to get reservations to eat here. If and when you get to dine here, you could try out their chaats (street food), Biryani, Chicken Kofta, & lamb dishes, which are the among the most recommended items.
3. Teranga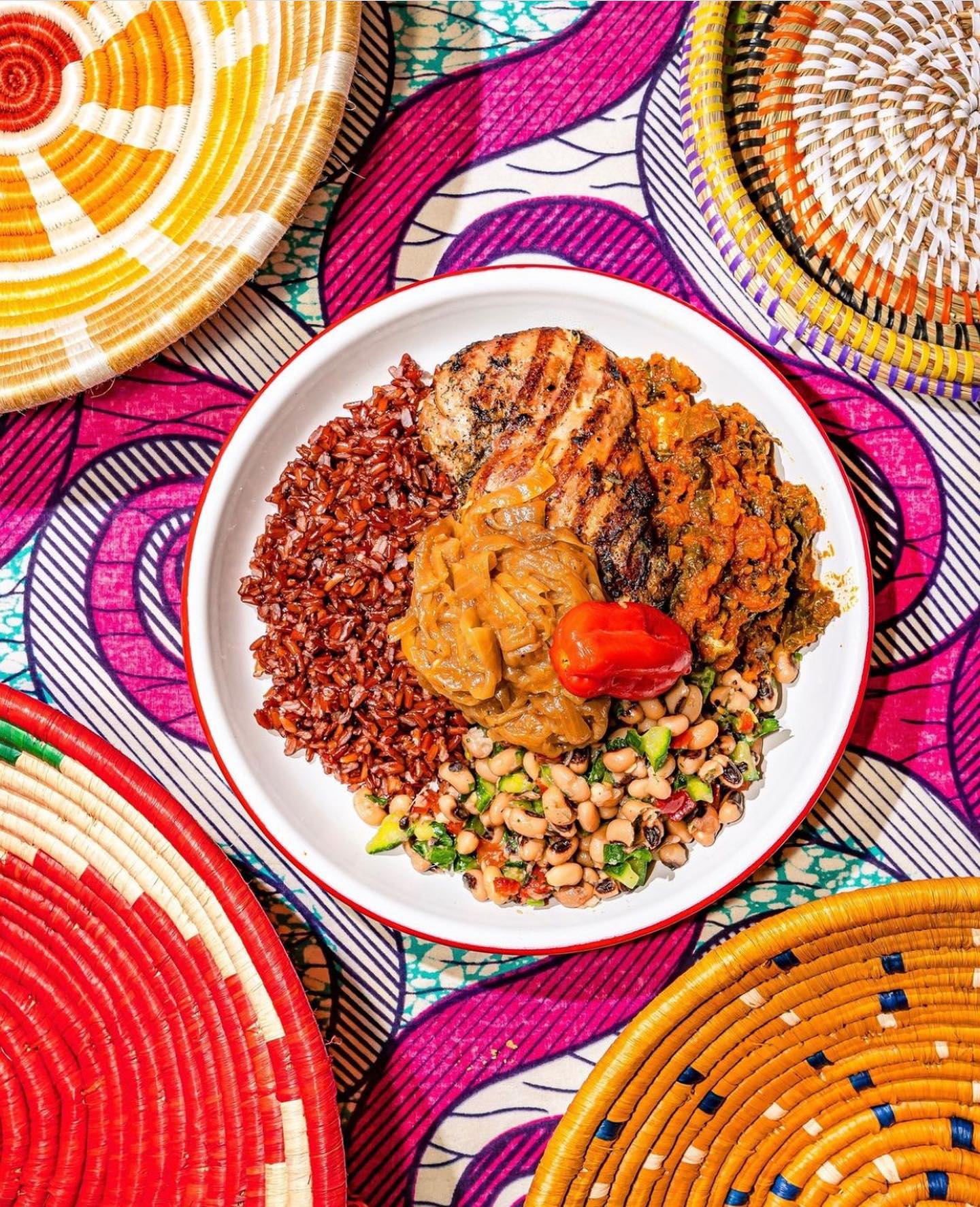 Yet another restaurant that's known for its rich flavors & spicy food is Teranga in Harlem. Teranga mostly serves West African food but has a few dishes from other parts of the African continent, as well. Most of the grains and a lot of the ingredients come all the way from Africa, too.
This restaurant is near Central Park and was opened in 2019 by Chef Pierre Thiam. He was born & brought up in Senegal. Teranga translates to 'good hospitality,' and along with a view of Central Park, this restaurant serves comforting food in a modern & playful yet homey space.
Served canteen-style, this place has things like like Jollof rice, fried plantains, grilled chicken, roasted salmon, and things like that. Some of the most-loved items here are the Vegan bowl, Suva Super Bowl, the fried plantains, & also the spicy sauces.
Teranga has indoor seating as well as sidewalk seating.
4. COTE Korean Steakhouse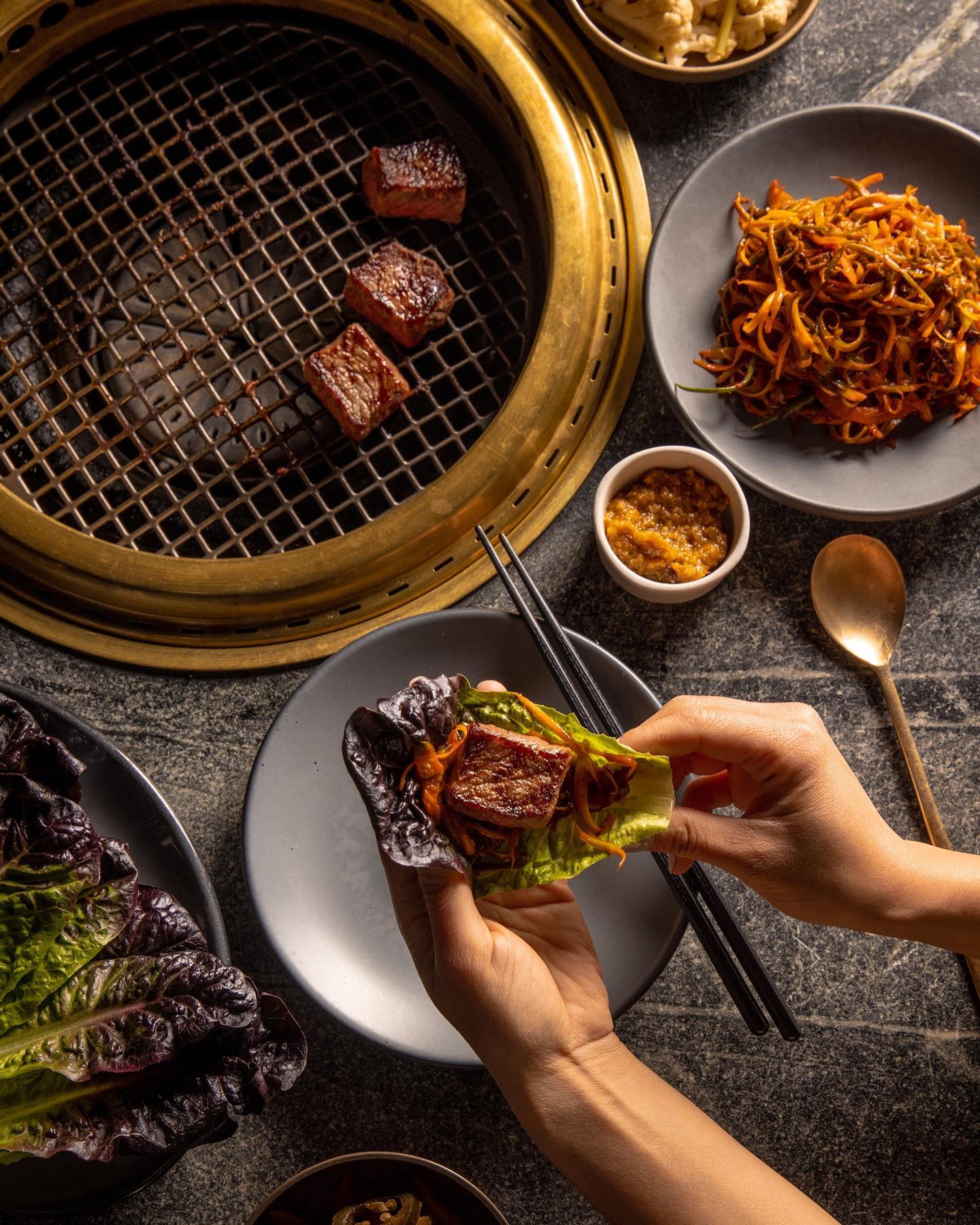 Also among the best restaurants in New York City is a place that marries the best of a Korean Barbecue and an American steakhouse. This sleek restaurant with smokeless grills on its tables has also won itself a Michelin star.
COTE's house special is something called Butcher's Feast, which is a spread of different cuts of meat that come with some side dishes. The meat is then cooked on the grill at your table.
The Korean bacon, Kobe beef, the stews, the paella, and the steaks & eggs appetizer served here are very highly spoken of. COTE's cocktails are great and the place has an extensive wine list, too. You can rely on the staff for great service and for good recommendations. And the pricing here is pretty pocket-friendly. Be warned, it's challenging to get reservations here.
5. Lilia Ristorante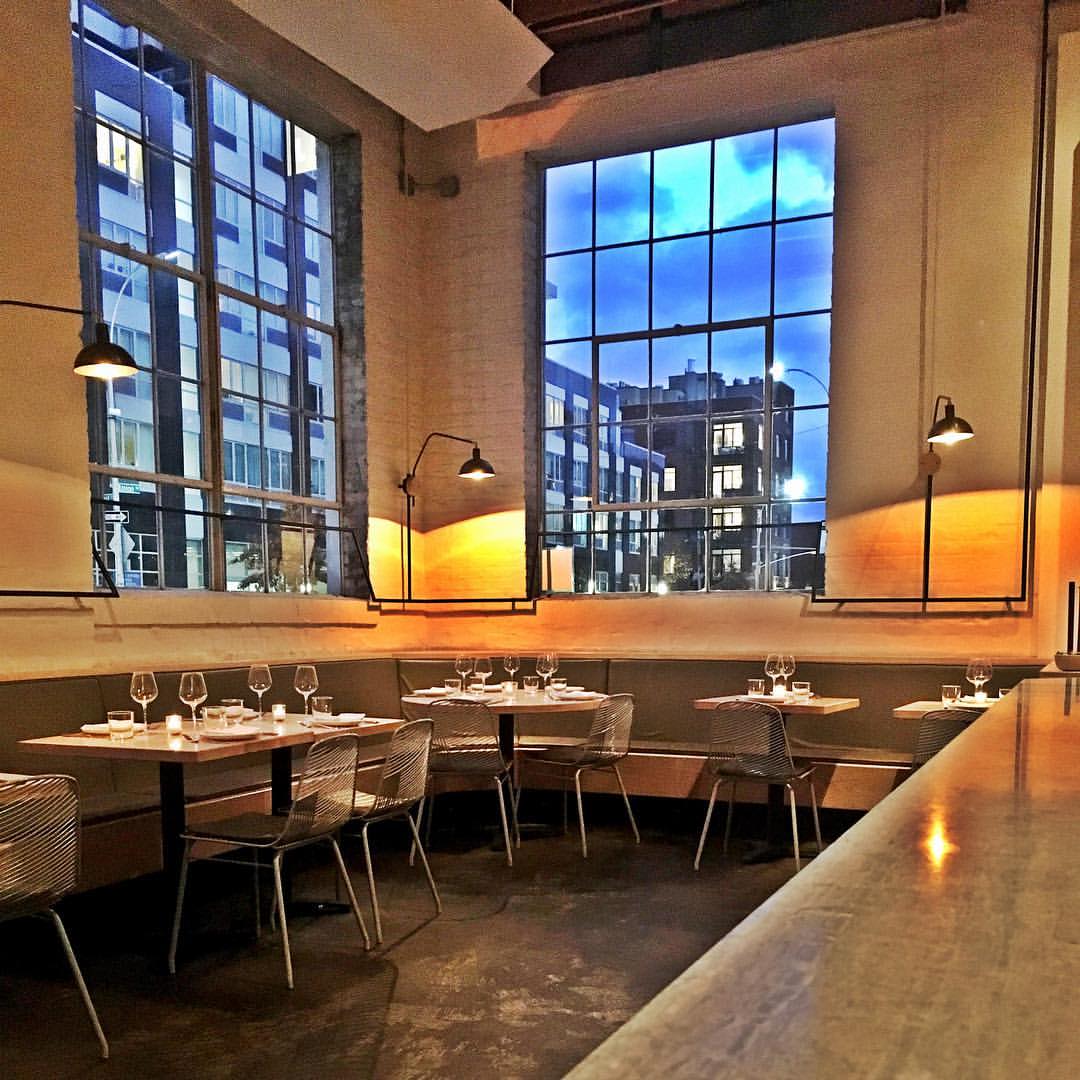 The next one is an Italian restaurant in Williamsburg. It's considered to be the best place for a simple pasta. This restaurant owes what it has become to chef & owner Missy Robbins who is now a cookbook author & a winner of a James Beard Award.
The ravioli, gnocchi, bolognese, Leek Focaccia, & the agnolotti-filled cheese made with sheep's milk are some of the favorites here. You'll find plenty of good vegetarian dishes & desserts, too. However, their Italian Job — their house special vanilla gelato with honey and fennel blossom — is a standout!
Lilia is right for a date night as well as a dinner with friends or family where you can go as a larger group, order a lot of dishes and share the food. But it's quite difficult to get reservations. However, you could go early and hope to be seated at the bar.
6. Le Bernardin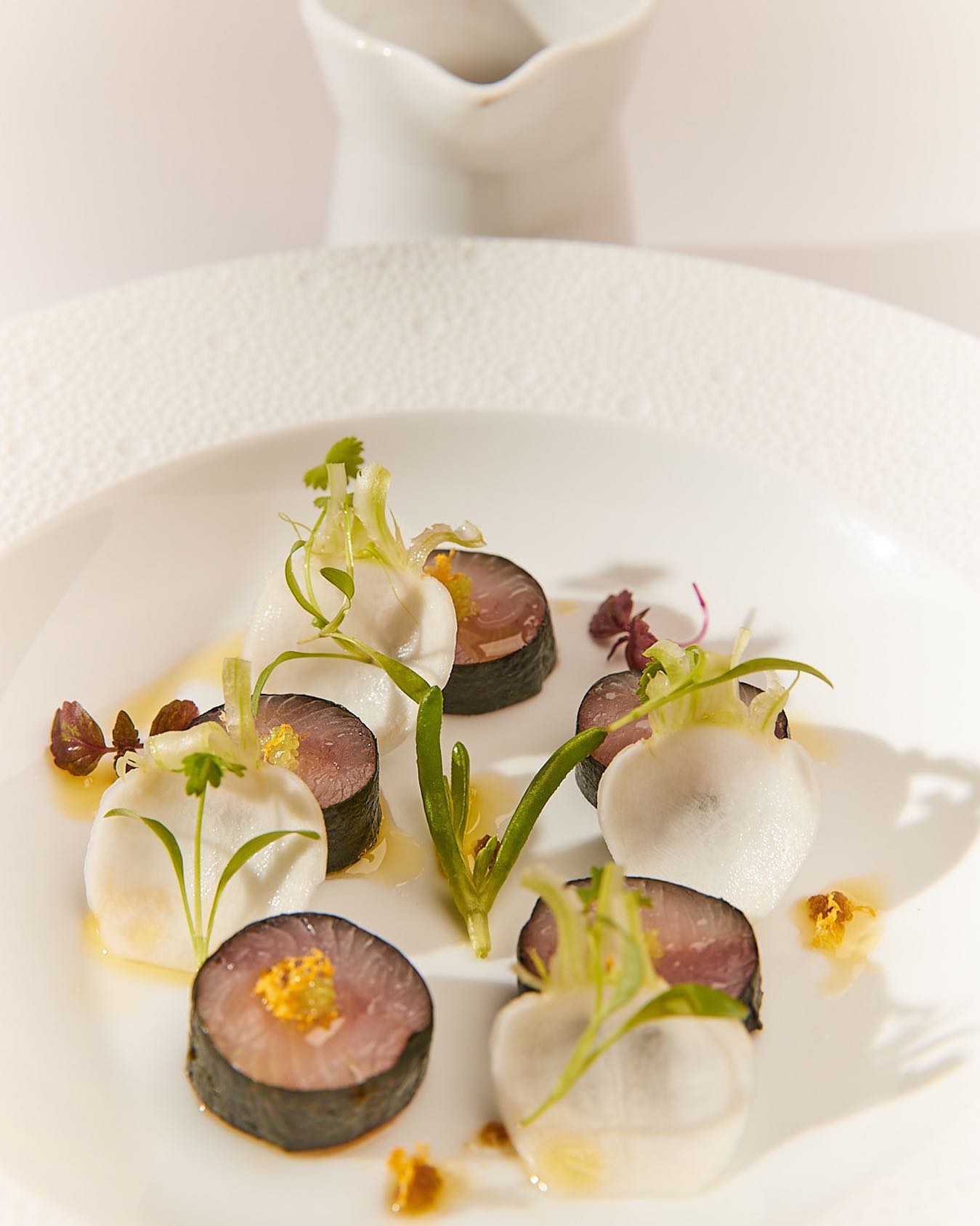 For a memorable fine dining experience in New York, you might want to consider Le Bernadin in Midtown Manhattan. This restaurant that's been serving the city for over 3 decades has to its credit 3 Michelin stars and some James Beard awards as well.
The food at this NYC institution is built around seafood and it's known for how well the menu been crafted. The restaurant operates under the leadership of Chef Eric Ripert who's specialized in French & Spanish cuisines.
Go here for smoked salmon, caviar, octopus, scallops, trout tartare, langoustines, lobster, sole, fine bread, & delectable desserts. The star here however is the Chef's menu with wine pairing. Reservations are a must if you'd like to dine here.
7. Cadence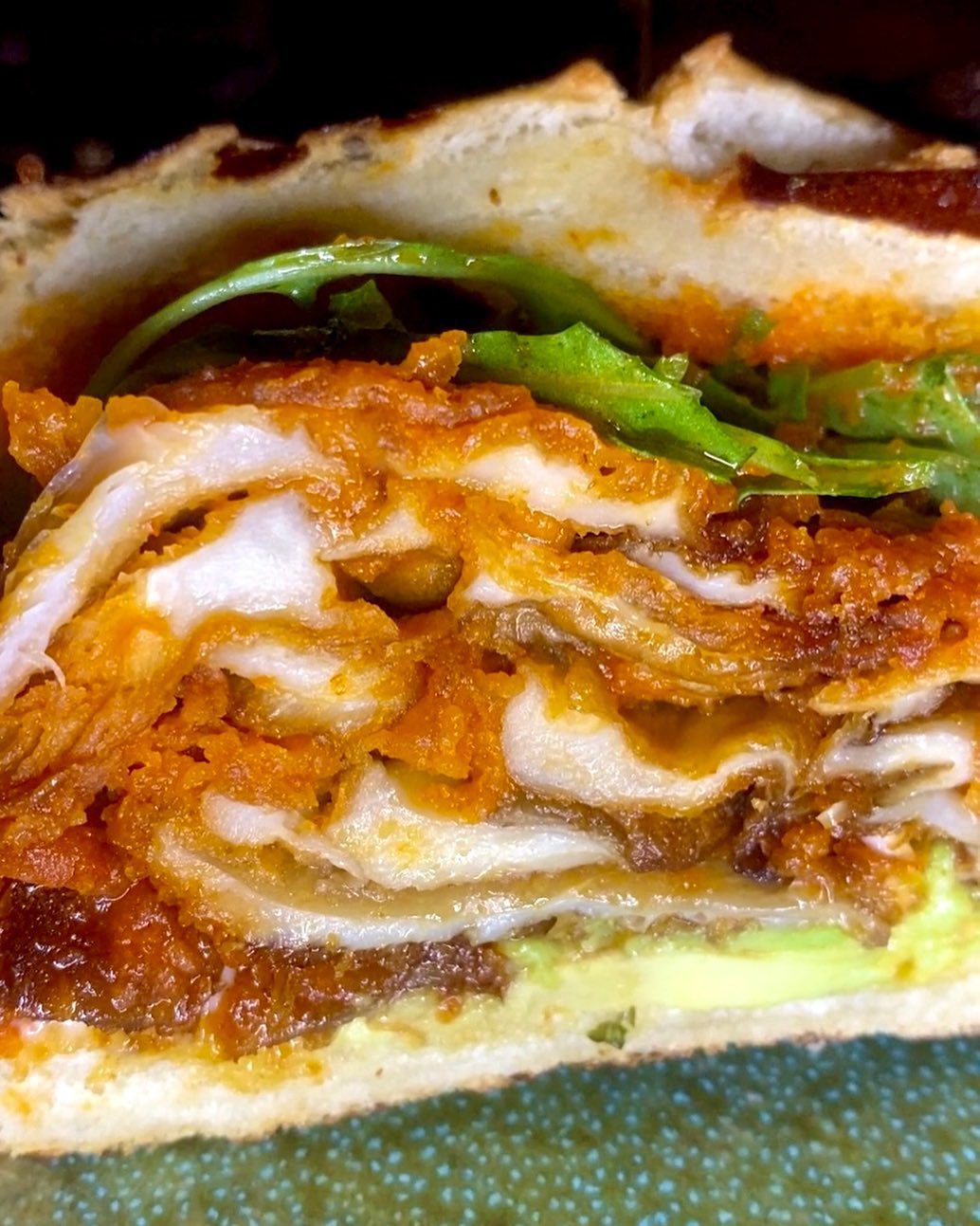 Make reservations at Cadence in East Village for plant-based Soul Food. The food here is put together by chef Shenarri Freeman and what makes it special is the coming together of southern cuisine & vegan food.
What keeps people coming back are the Buffalo Oyster Mushrooms Sandwich & the Fried Lasagna. The smoked grits, potato salad, palm cakes black-eyed pea pancakes, & cobbler aren't bad either!
The restaurant might be a small one but it has an open kitchen with bar seating & some sidewalk tables too.
8. Sushi Nakazawa
The place for sushi in NYC is Sushi Nakazawa in West Village. Defined by the freshness and high quality of its food, Sushi Nakazawa has also been awarded with a Michelin star.
Go here for an Omakase of 20 courses. The menu changes daily and you can opt for drink pairing too. This is a great place to try out different types of sake. The best way to dine here is to make reservations to sit at the bar where you can chat with the sushi chef & watch him at work.
There's also a dining room option with a slightly lesser price tag. And when you dine here, you might want to finish your meal with some green tea & creme brûlée.
9. Olmsted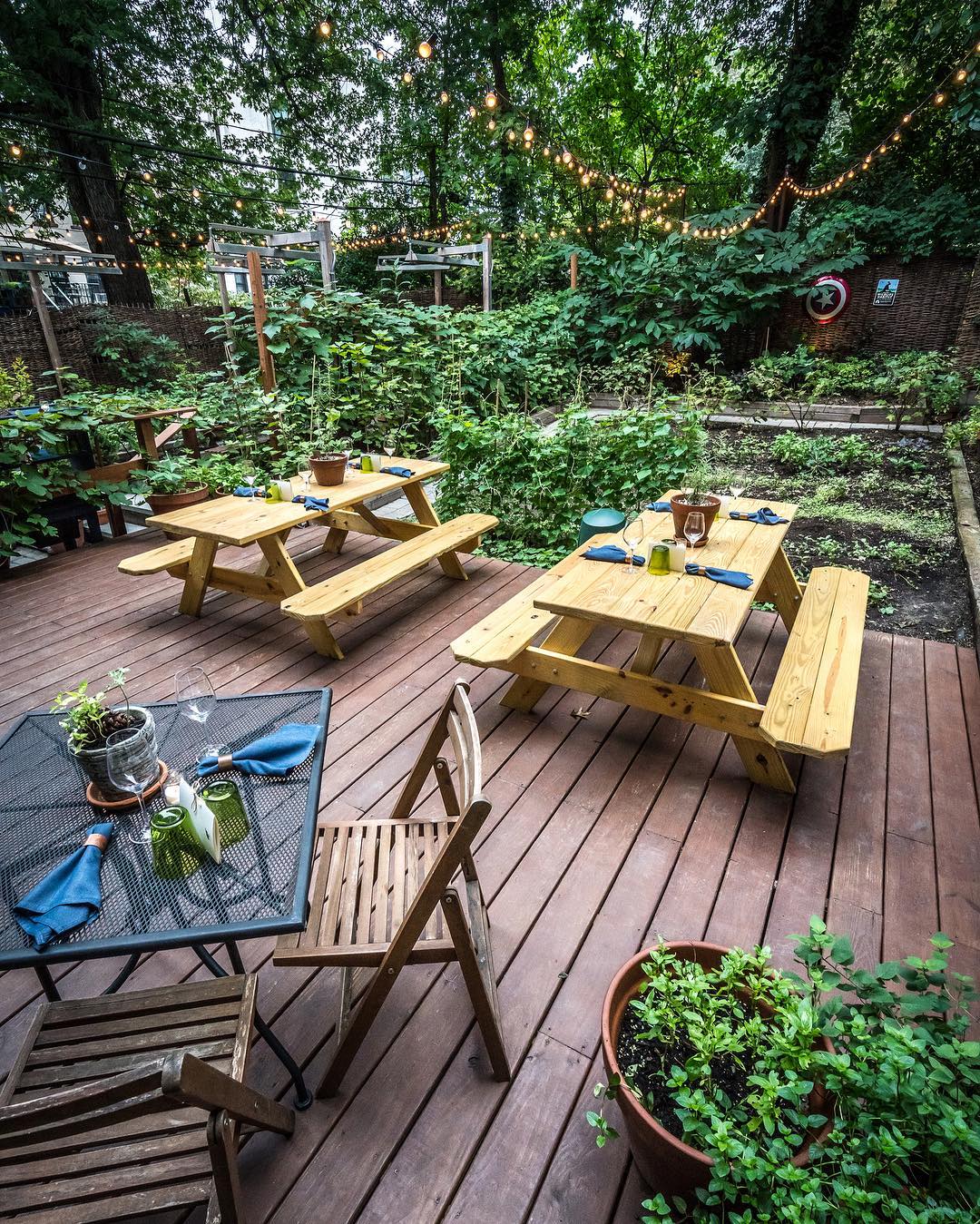 Also belonging to this list of best restaurants in New York City is Olmstead in Prospect Heights, Brooklyn. What sets this restaurant apart from the rest is that it was opened with the idea of giving New York a neighborhood restaurant that's also a farm-to-table place.
The person behind Olmstead is chef-owner Greg Baxtrom and most of the ingredients for the food here are sourced from its own backyard. The cuisine here is New American. The menu here is seasonal and there are usually plenty of plant-based options and some meat & seafood items, too. Olmstead's Lunch Menu is a popular choice, if you'd like to visit in the afternoon.
Olmstead is Michelin-recognized and known for its creative dishes. It's a small place so you should book a table much before you visit or hope to be able to be seated at the counter. If you'd prefer outdoor seating, the restaurant has some tables in its backyard garden.
10. Atoboy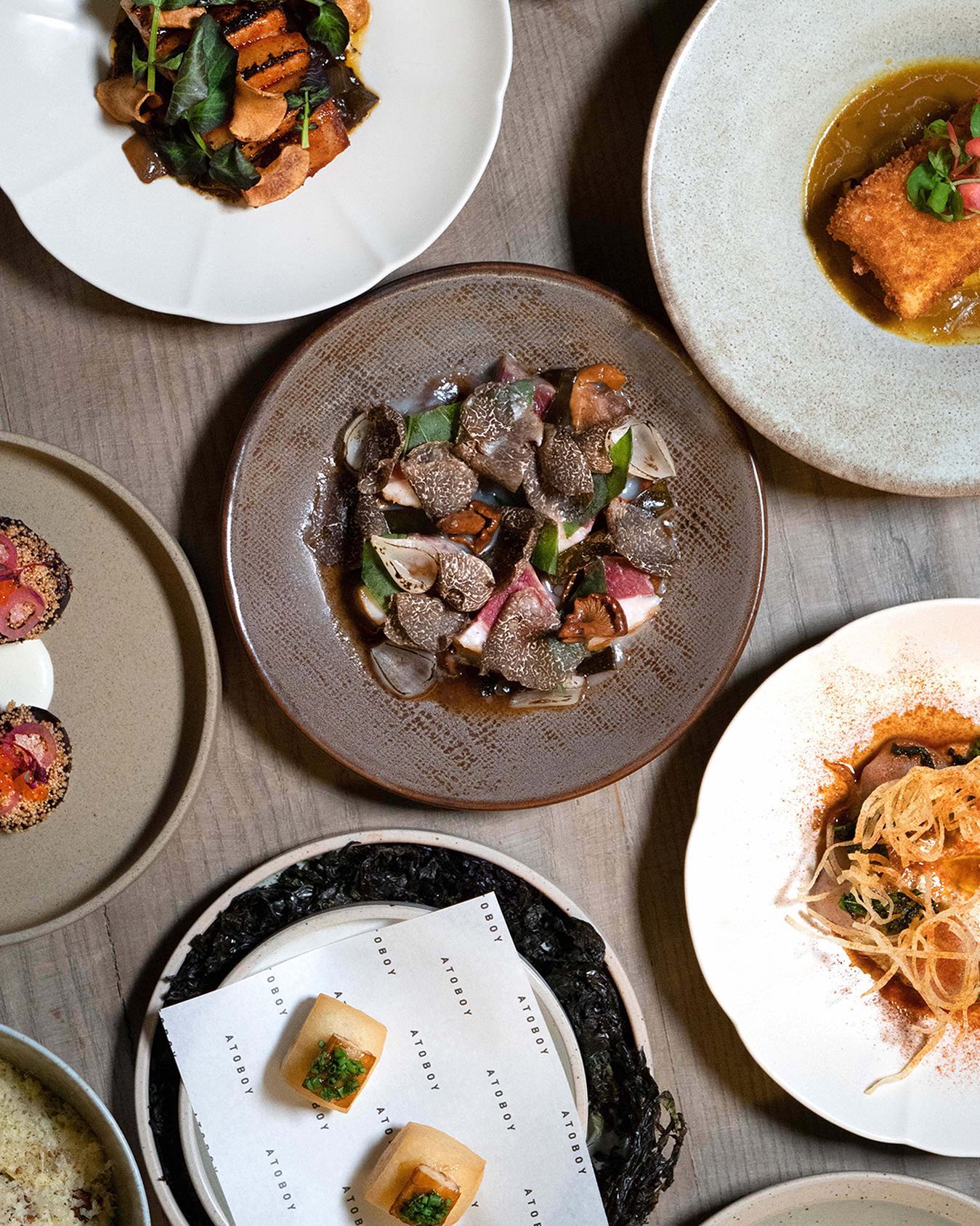 Then there's Atoboy, which specializes in Korean small plates served as a tasting menu. The tasting menu at this casual restaurant comprises 5 courses and you get to pick your dishes for most of the courses!
The service here is exceptional and the waiters are happy to explain the dishes and help with what to order & how to make your orders for this kind of tasting menu.
The star item at this restaurant in NoMad is the octopus. The fried chicken is also a guest-favorite. However, you'll also find fish, beef, pork, sea urchin, crab, & shrimp. And you can order some wine with your food.