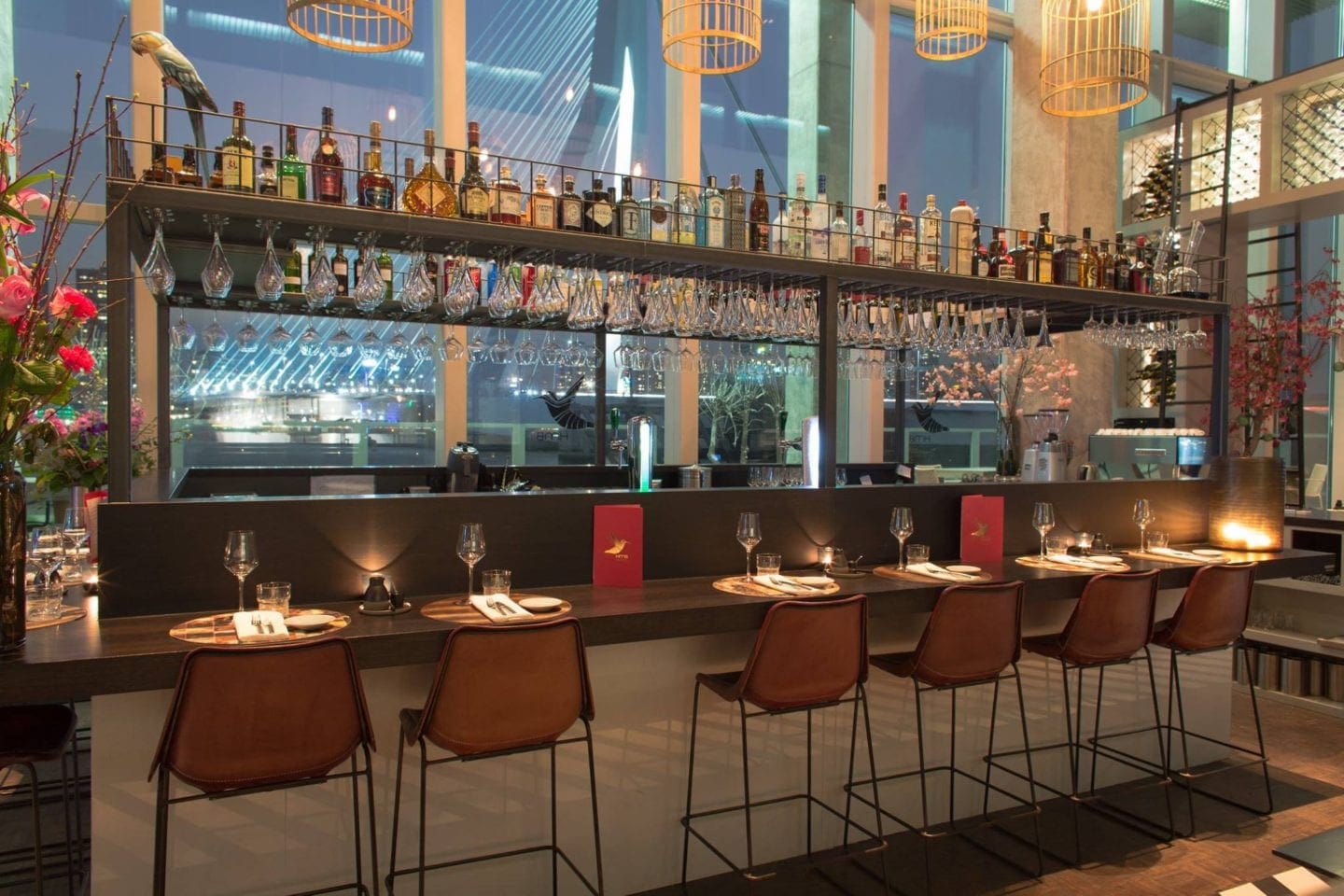 Like its art and architecture, Rotterdam's food scene is also modern & international. A lot of the best restaurants in Rotterdam are multi-cuisine restaurants giving you quite a range of dishes to choose from. There are also many restaurants whose menus are produce-dependent and some others focusing on a particular cuisines.
Here are some of the best restaurants you can find in the busier and touristy parts of Rotterdam:
1. FG Restaurant & FG Food Labs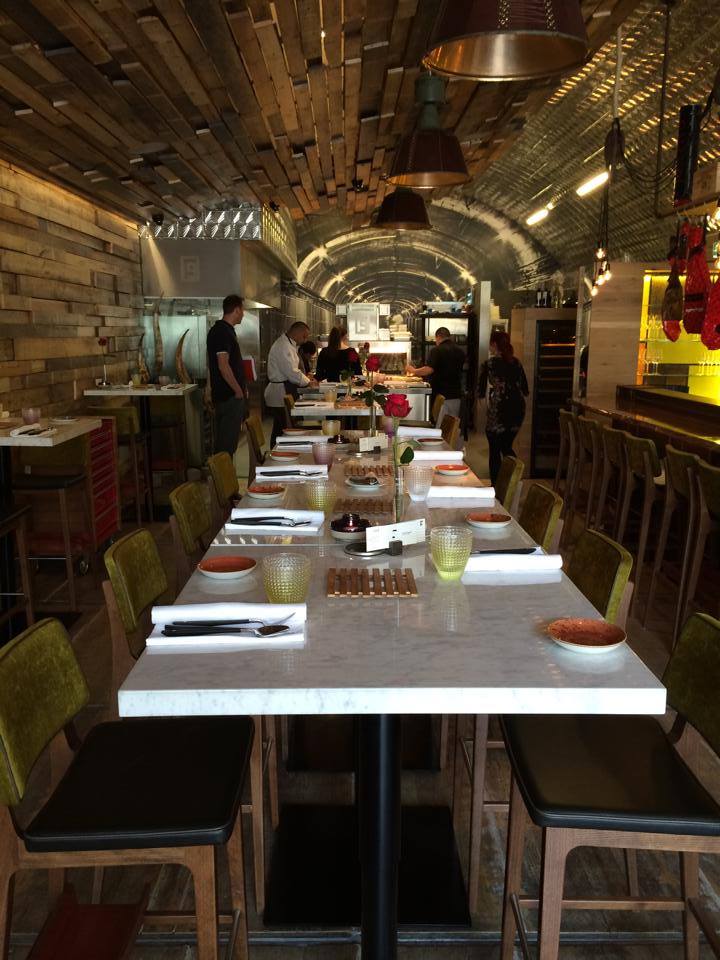 FG stands for François Geurds, the chef who's behind this Rotterdam food brand. FG Restaurant is a fine-dining restaurant that's open for breakfast & dinner. It's open late into the night serving multi-course, extra-long dinners. This chic restaurant has been awarded 2 Michelin Stars and is liked for its high-quality dishes, satisfying portions & the creativity seen in the food as well as in the presentation.
Its sister restaurant FG Food Labs is another place to try eating. It's located near the restaurant but in a railway tunnel playing the role of a food lab. This is where dishes are tried and perfected before they're served at the FG Restaurant. By the way, the restaurant that's the lab is also a winner of a Michelin star!
2. Zeezout
Also chic and also creative in its dishes is Zeezout. In addition to that, it also has a waterfront setting. It definitely has landed itself on the best restaurants in Rotterdam list. Located on the north bank of the Nieuwe Maas, Zeezout means 'sea salt' and its specialty is the seafood served there. In fact, many will tell you that this is the best seafood restaurant in the city.
The menu at Zeezout might look limited, but their food is known for excellence. It's been open for over 20 years. The service here is also exceptional. They also have a surprise menu — a chef's menu kind-of-thing that has been keeping diners very happy.
3. Parkheuvel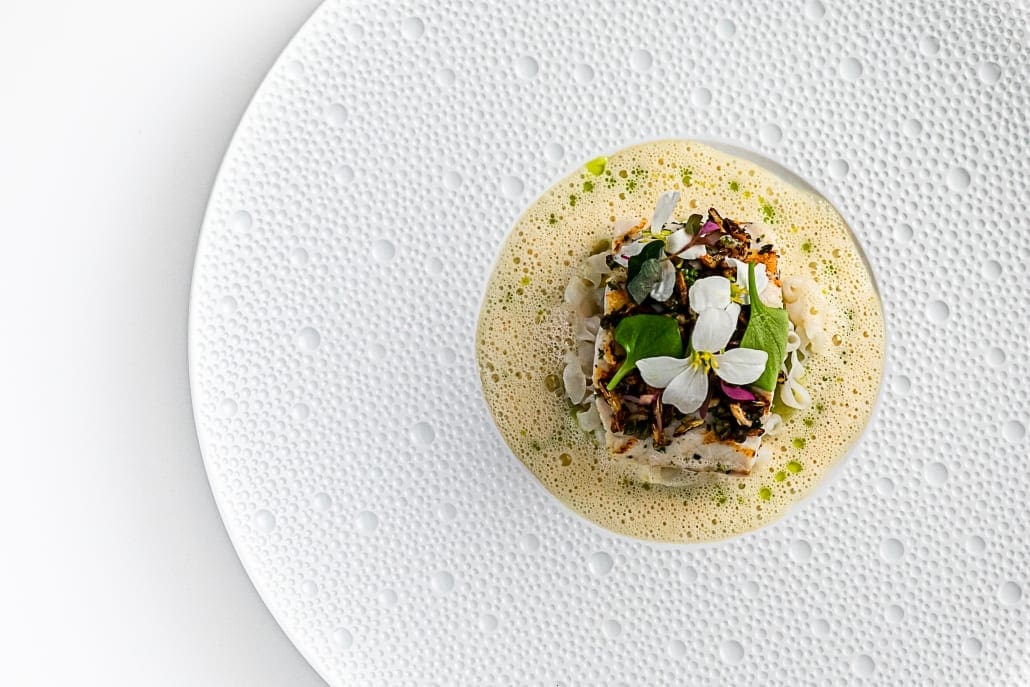 Not very far from Zeezout is yet another modern, fine-food restaurant called Parkheuvel. Also by the river and on a small hill, this restaurant's food is exquisite, so is the service. It's a Michelin starred place, too.
And the wines poured here are known to well-complement the dishes they're paired with. All of that, along with the portion size, should make you feel like your meal here was worth it. This upscale place that has been serving Rotterdam for a few decades now, is open for lunch & dinner.
4. HMB Restaurant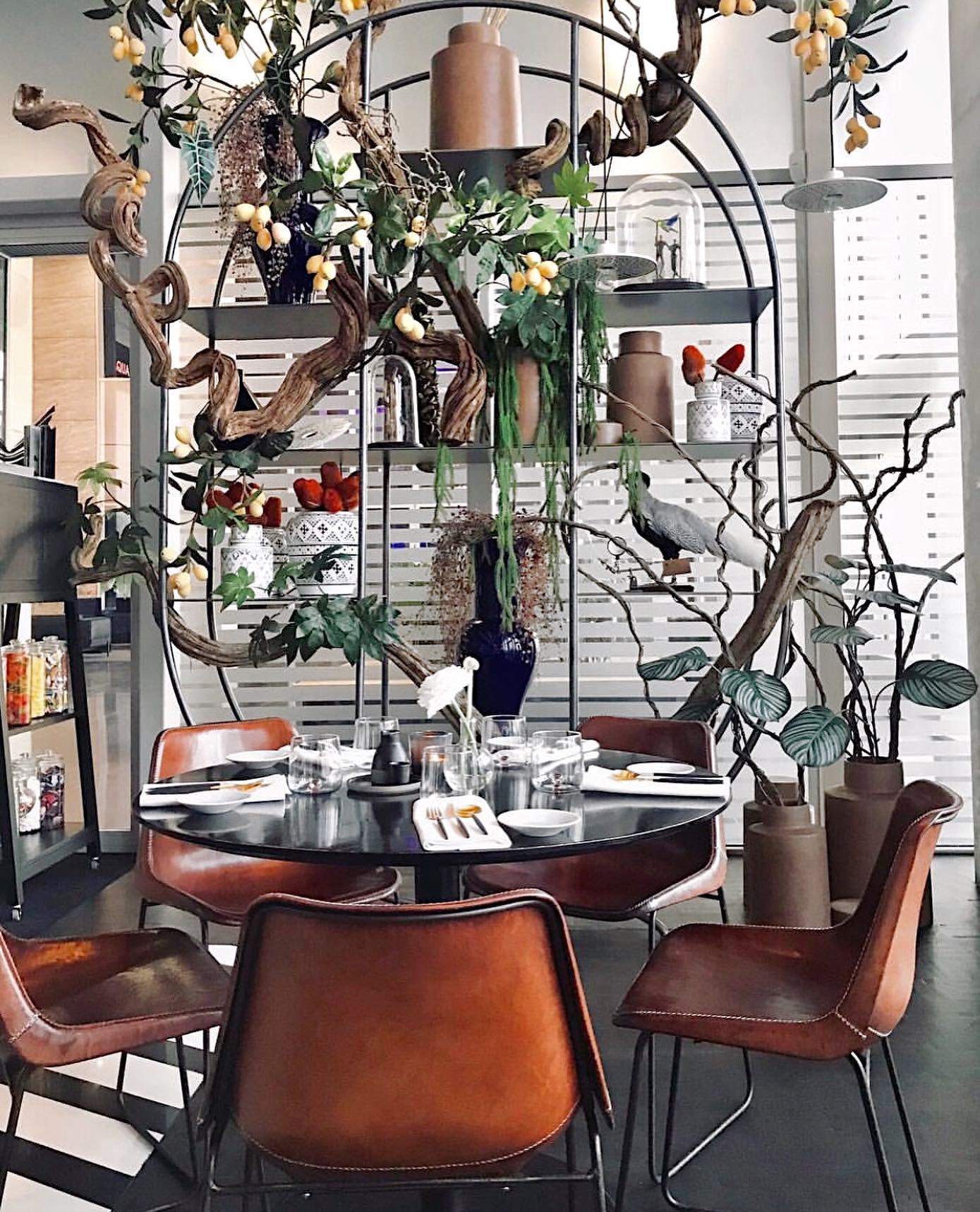 Another one of the best restaurants in Rotterdam is HMB Restaurant. The food here is also quite well-appreciated. And the wine list has many international wines on it. What makes this restaurant stand apart is its location.
HMB Restaurant is inside one of the most recognizable & probably the largest building in the city — De Rotterdam. That's not all. This stylishly done up restaurant overlooks another distinctive sight — that of the Erasmus Bridge. And the floating forest of Rotterdam is also nearby. As such, a meal here should easily fit in with your sightseeing plans.
5. Dudok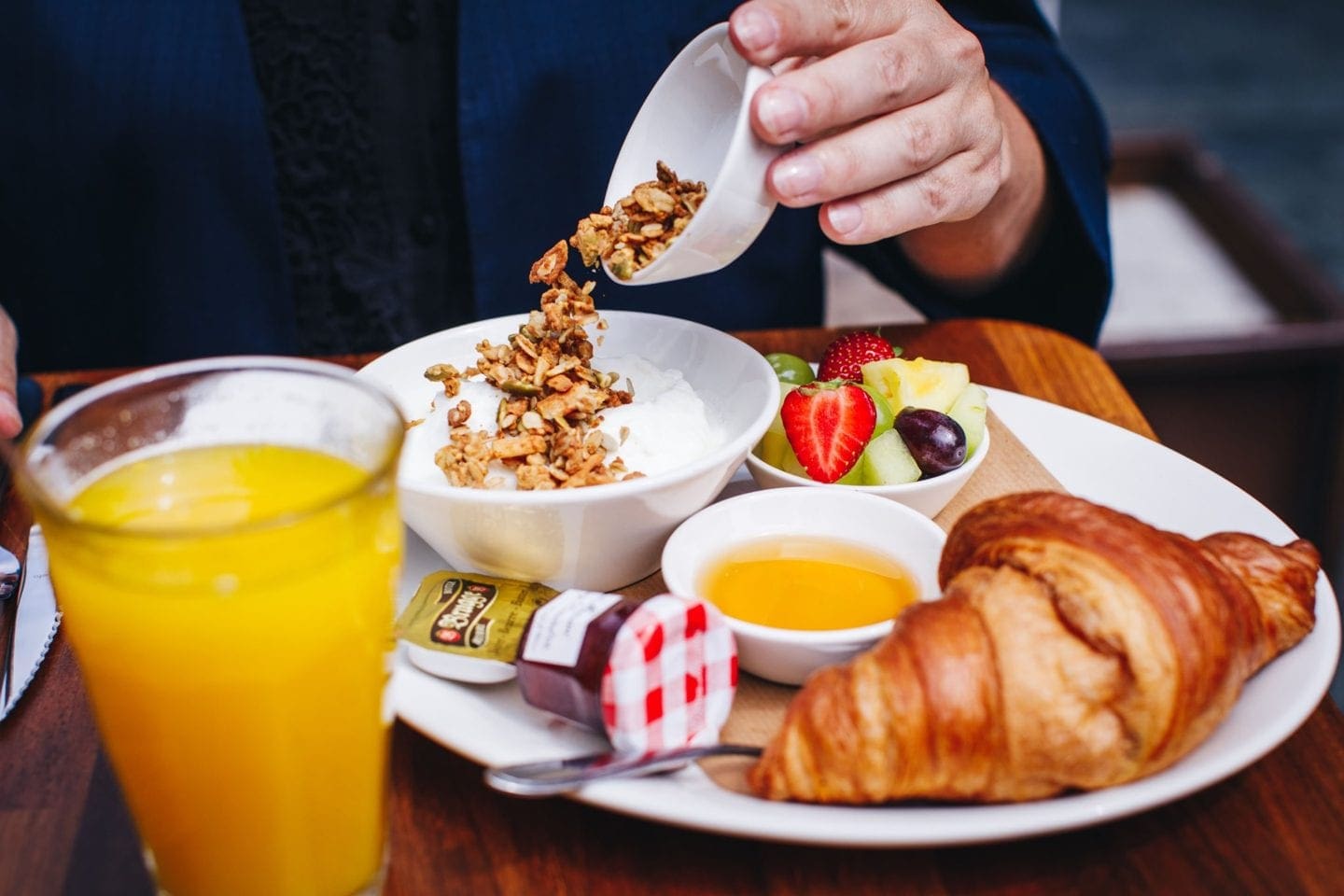 Dudok is a place for everyone. Whether you're here on your own, with friends or family, or here on work, it has what you need — including a reading table with newspapers and magazines. And it's centrally located.
Dudok is known for being a simple & casual eatery. It's open for coffee, breakfast, lunch, dinner & even for late-night dessert. The apple pies you get here are quite famous.
Here you can choose to sit inside or out, watching people going about their businesses on the street. It's a busy place so if you want to go get a meal at this cafe, you might want to go a bit early. As for the service at Dudok, it's pretty friendly.
6. By Ami: Urban Bistro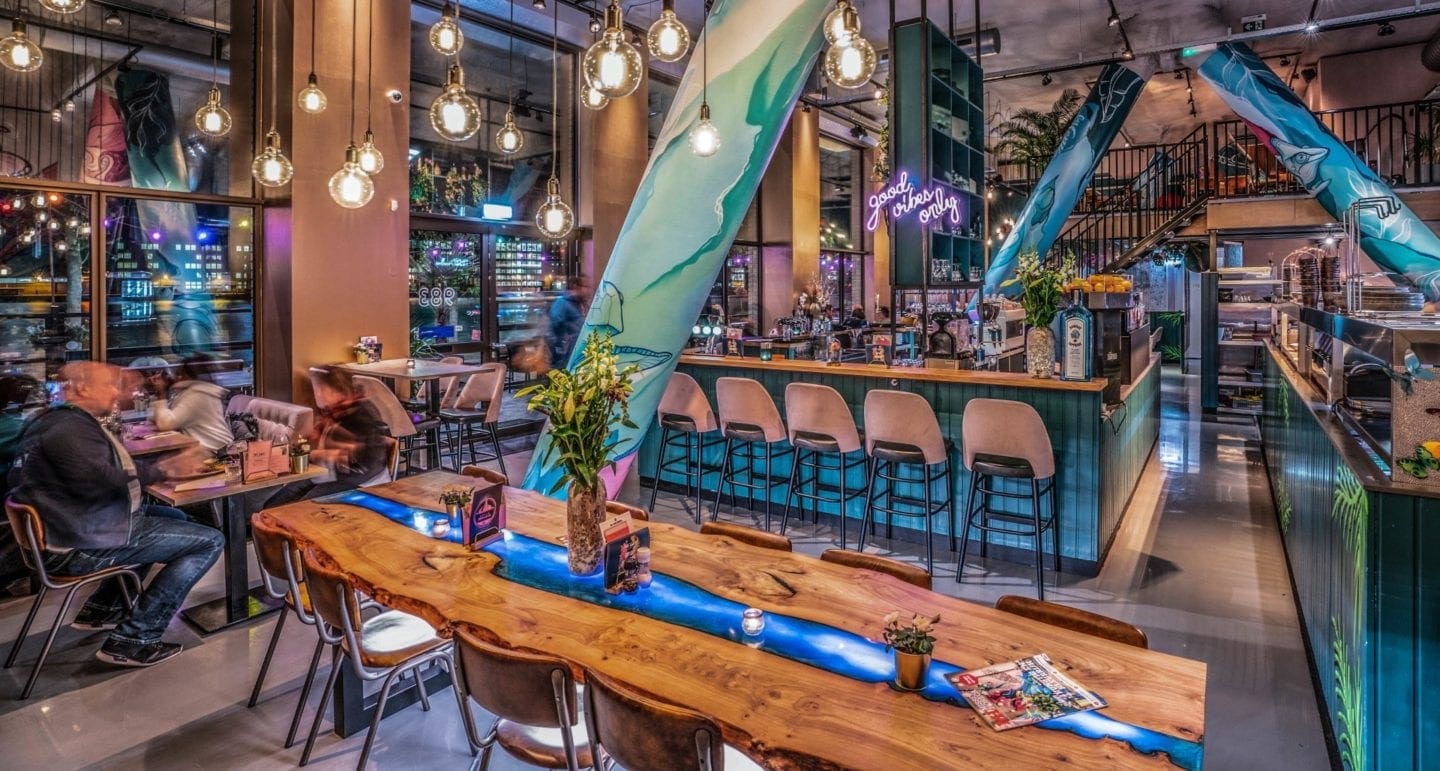 This Urban Bistro is a waterfront one with a colorful & vibrant atmosphere thanks to its artistic decor and the murals on its walls. The decor and food provide ample photo-ops.
This place has on its menu everything from burgers and fries to curries and smoothies, beer, soups & fried food. It has vegetarian and vegan options, too. The urban bistro is open for lunch, dinner & quick bites, too. And the service is very attentive & friendly.
7. Bazar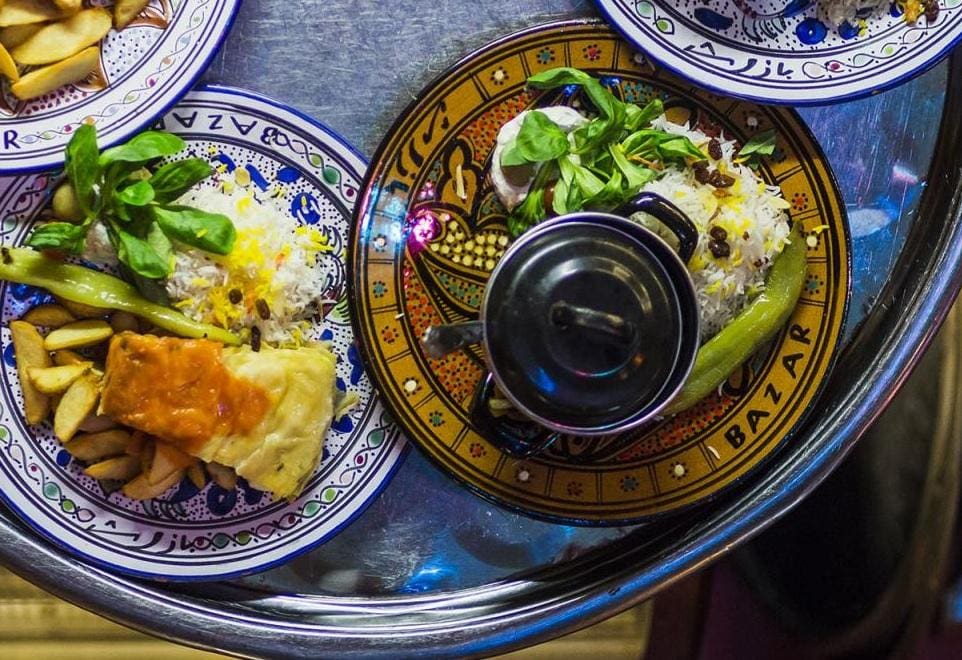 Restaurant Bazar is another place that has a colorful & full-of-life ambiance. This one serves mostly Middle Eastern & Mediterranean food and is a Rotterdam favorite.
The food is known for its high quality, variety & deliciousness. They also serve generous portions for a decent price. You'll find halal meat here. And the service is fast.
Bazar, with its Turkish lamps and great spread of food, is visited by both tourists & locals. It's good for families, too. Note: It can be very busy at dinner time and over the weekends.
8. Gastrobar Hartig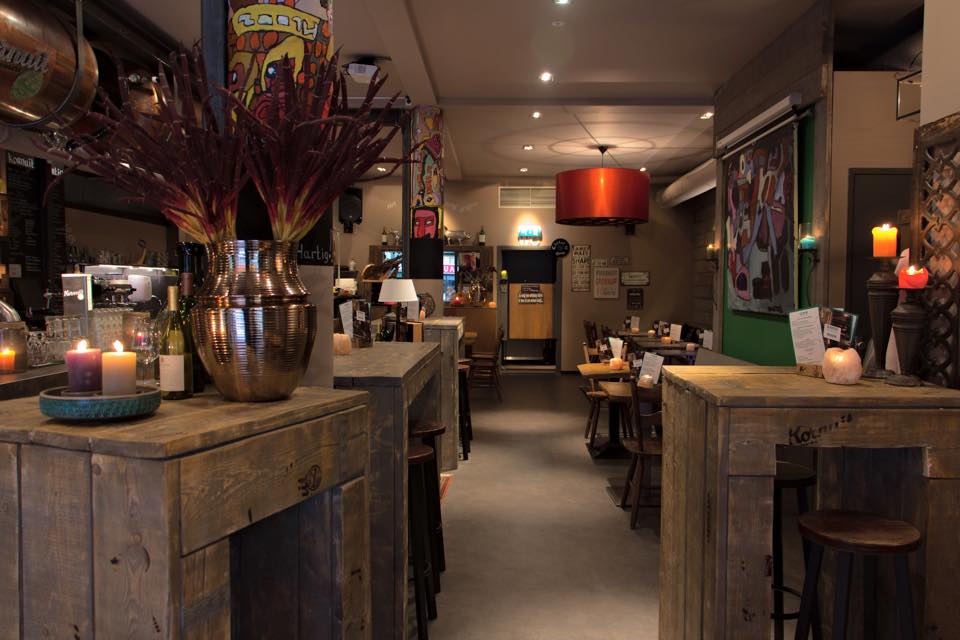 This centrally located lunch & dinner restaurant also comes with a lot of character. To start with, it has artwork & decor that is eye-catching. Gastrobar Hartig is a casual & cozy place with a large spread of food. The dishes on offer here include food from Greece, Italy, France, Morocco, Asian countries & Caribbean cuisines.
This restaurant harps on sharing food and most of its dishes come in sharable portions. It has a wide range of appetizers, mains & sides. Gastrobar Hartig also has a few spaces they let out for meetings, workshops & other events. The tasty food, clean spaces, warm & welcoming staff might have you make return visits to this Gastrobar, an easy pick on the list of best restaurants in Rotterdam.
9. Kwiezien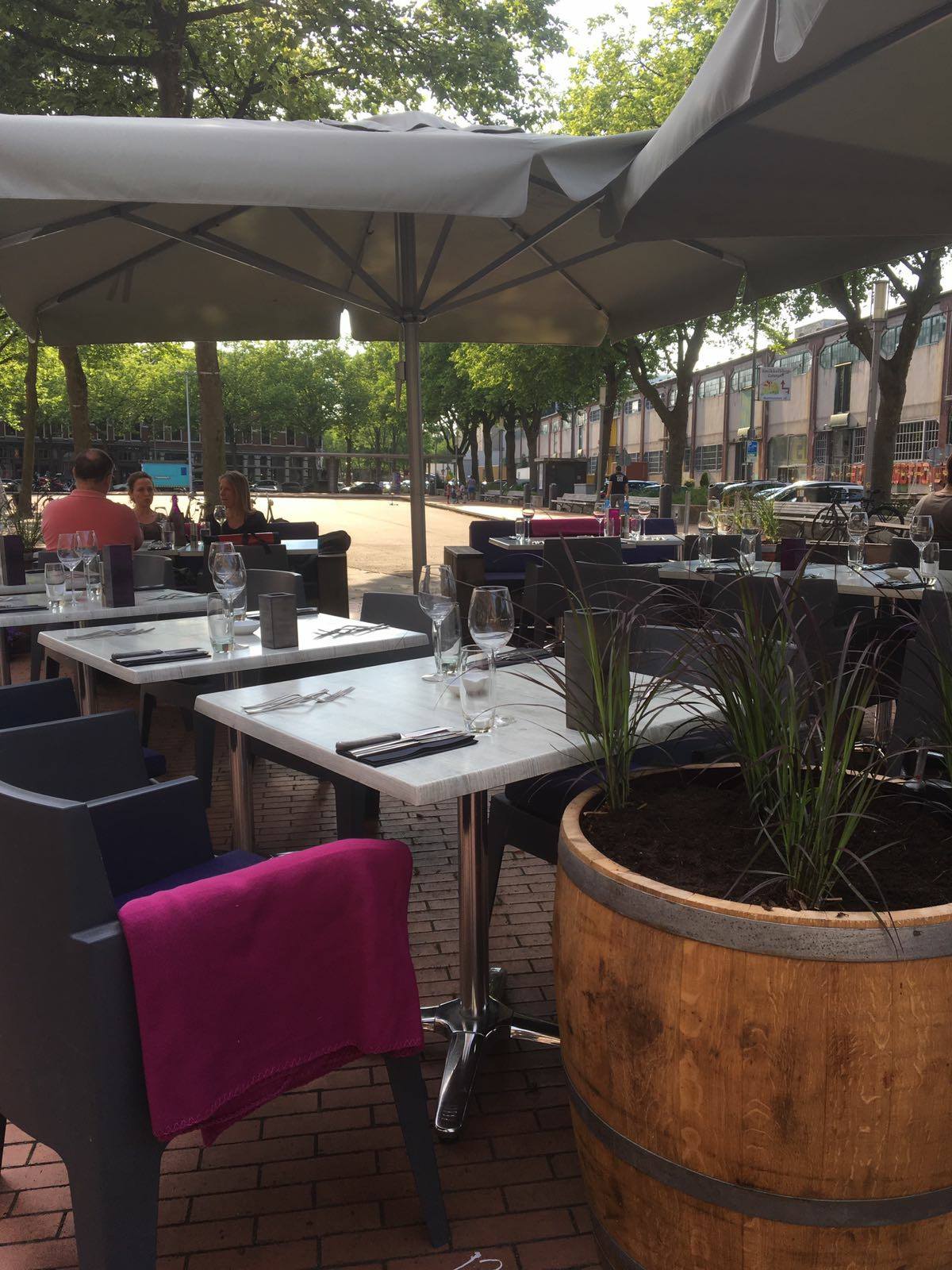 Kwiezien, also in the center of the city, has made a mark for itself among the restaurants in Rotterdam with its cool decor, delectable food, innovative presentation & knowledgeable staff.
This place serves fine food in a casual setting and focuses on mainly European food. You'll find a good number of seafood options, French food & some Dutch dishes, too. Kwiezien serves multi-course dinners and you can choose a 3, 4, or 5-course meal or you can just pick a few small separate dishes.
There's outdoor seating as well as indoor ones, and there's even a chef's table you can opt for, for an added experience. You might also want to ask about the special wines they have.
10. Japanese Cuisine Yama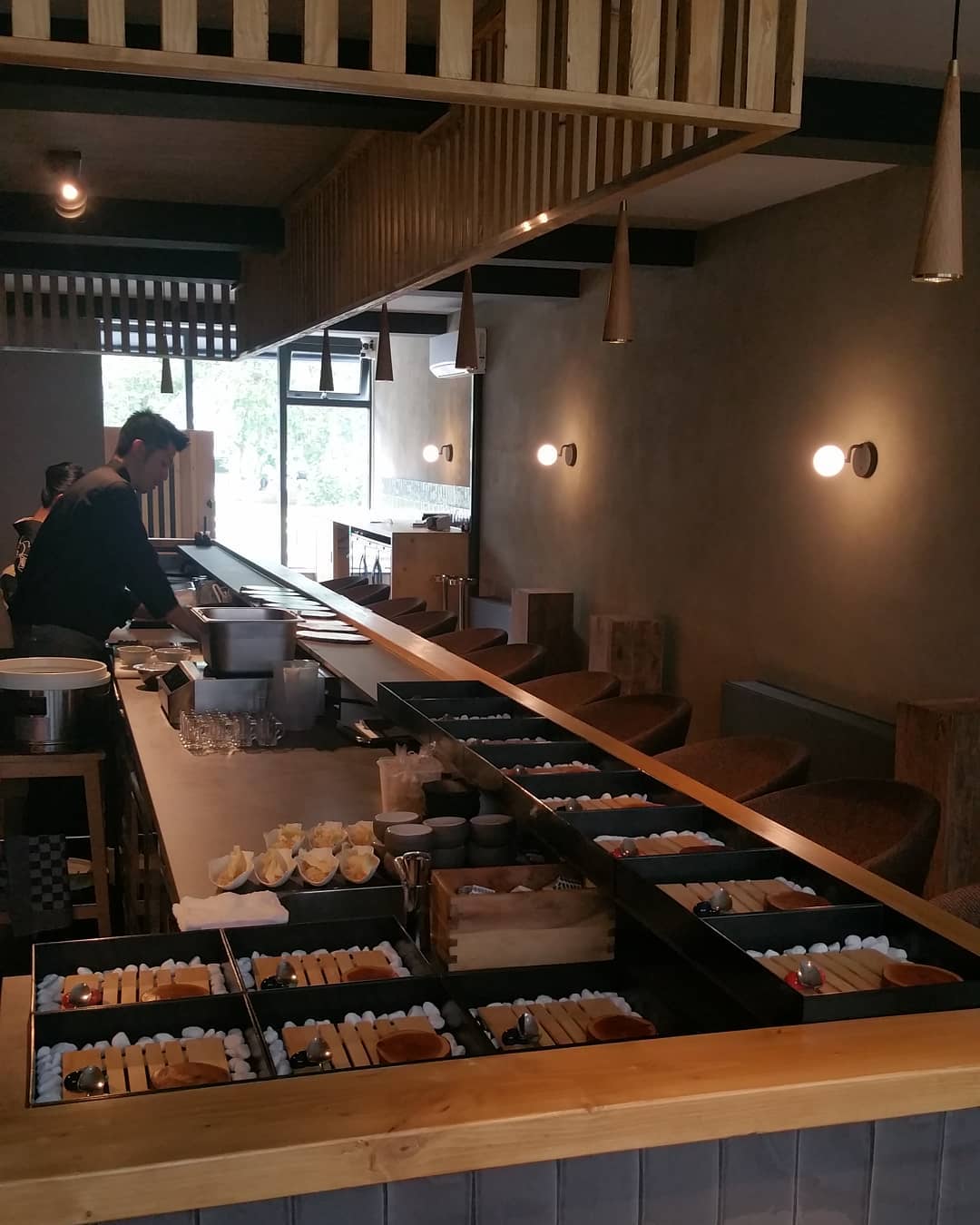 One of the best restaurants in Rotterdam to get Japanese food has to be Japanese Cuisine Yama. They have a fixed menu that solely depends on the produce available in its freshest form. When you dine here, you choose from 2 chef's menus — a 5-course or a 7- course one. If you're looking for more variety, you might want to go for the 7- course one.
The decor here is minimal & elegant. And the service is a mix of Japanese & western hospitality. Take note of the fact that the seating here is very limited so it's best to get reservations.