Rotterdam was one of the most shocking cities I've been to in the fact that my expectations weren't super high (I had never even heard of it initially), & then it turned out to be AMAZING. This city is full of culture, architecture, waterways & more. If you want to experience The Netherlands for more than just Amsterdam, go spend a weekend in Rotterdam.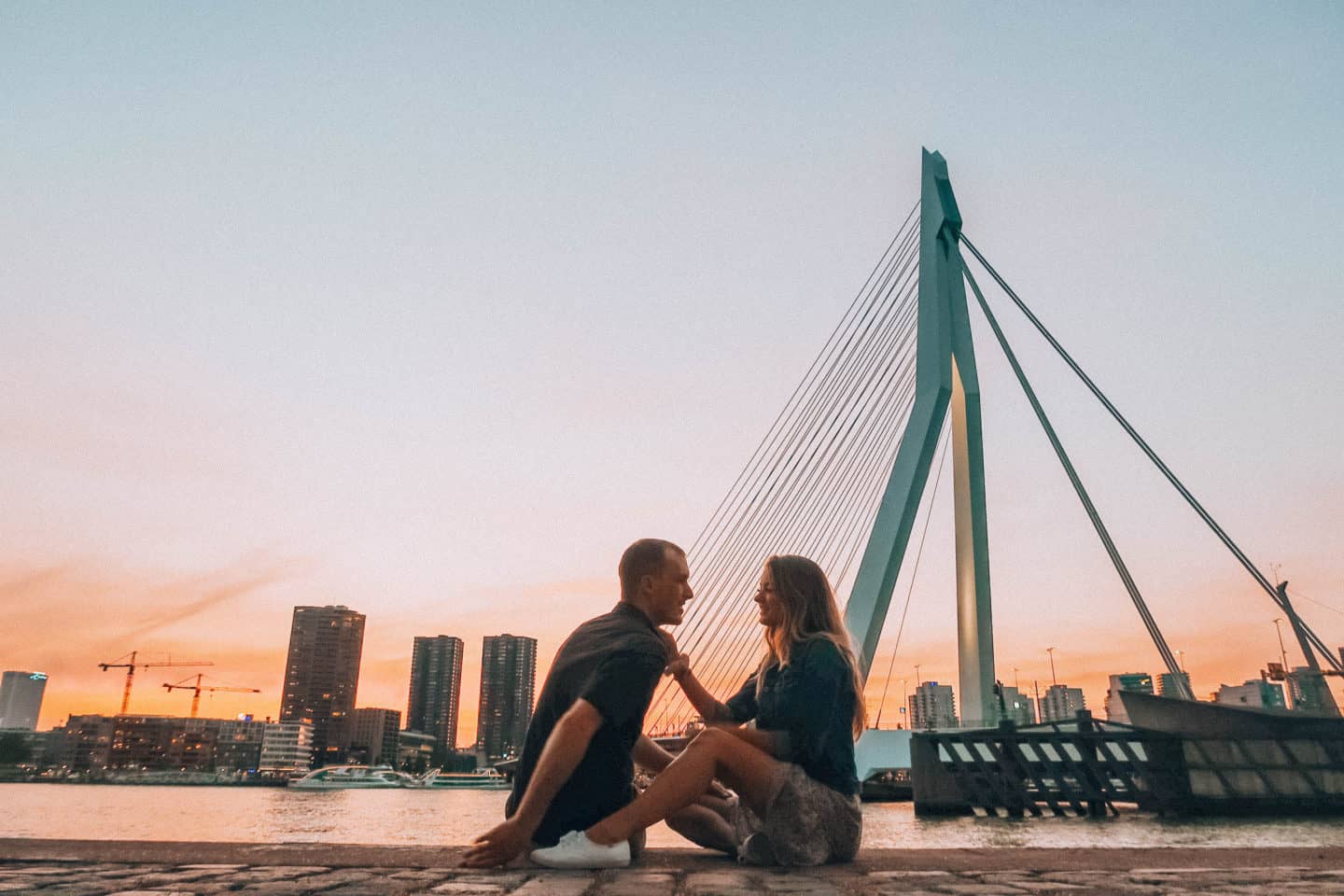 Where to Stay
One of the great things about Rotterdam is the public transportation system. It makes it easy to get just about anywhere, so where you stay is not as crucial (as long as you are by a stop). I absolutely loved where we stayed, though, both for location & the beautiful hotel, itself – Room Mate Bruno.
The hotel is right by a beautiful waterway & bridge, blocks from a major subway stop, & is breathtaking inside. PLUS it connects to an amazing Food Hall (Foodhallen Rotterdam).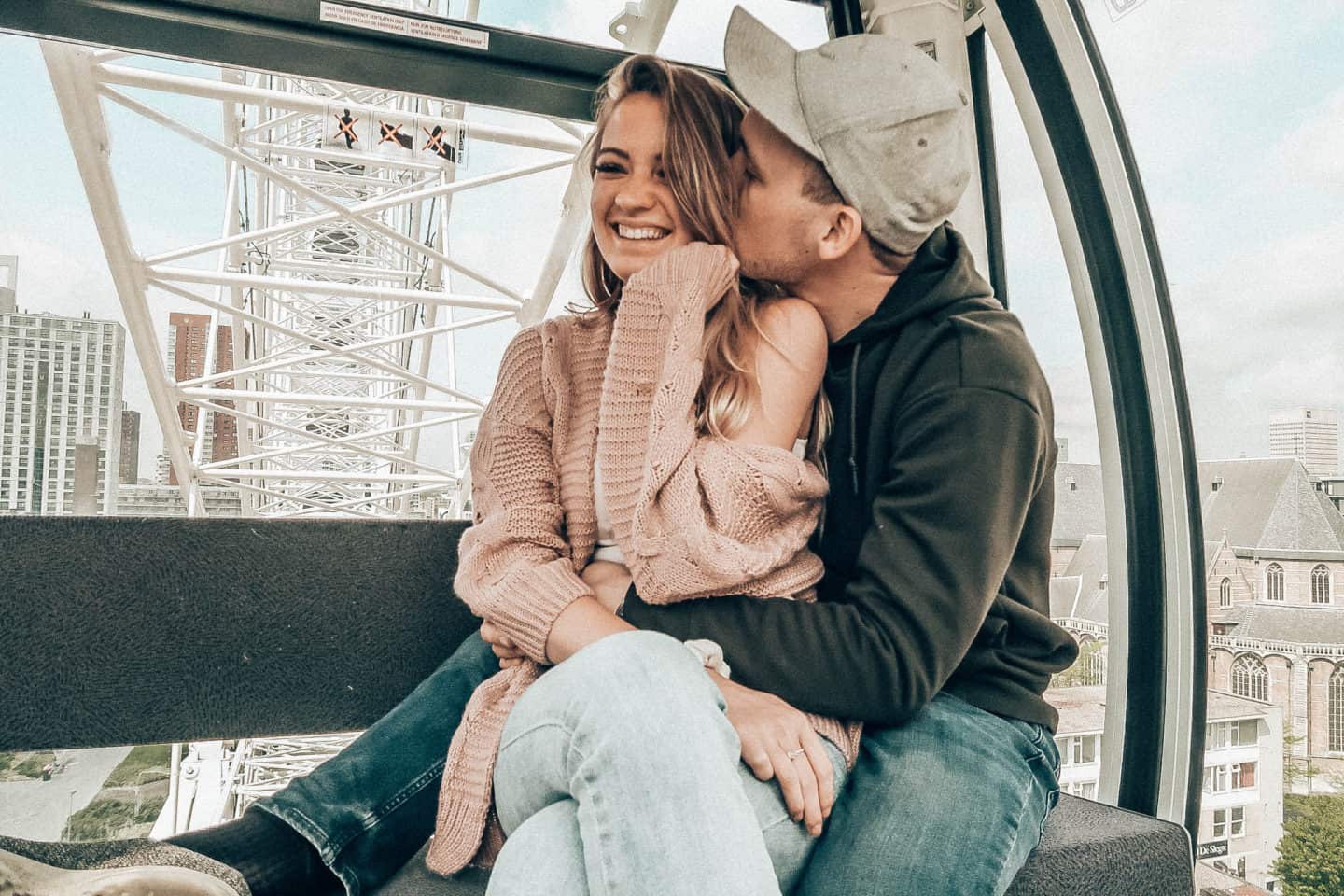 Where to Eat
Finding yummy food is NOT a problem in Rotterdam. Same goes for drinks. There are so many options here that are all great. This is a city that knows how to eat, drink & have fun! Here are some favorites:
Foodhallen Rotterdam: This is where we decided to try ALL of the food & omg… was it a challenge. We ate so much we felt sick (but in the best way, I promise) because it was all sooo delicious. This is a great place to try a little bit of everything!
Aloha: Looking for dinner with a view? That is also delicious? Look no further. This is an awesome place with good food & drinks.
LOT&DAAN: If you are looking for a perfectly Instagram-worthy brunch place, this is where you should go. The swings, the plants, the entire aesthetic is amazing. & the food is delish!
What to Do
Rotterdam is such a varied city with so much to do, so there is a lot on the list when spending a weekend in Rotterdam. Here are some of my absolute favorites that you have to check out:
The street art here is DEFINITELY worth checking out. You will love love seeing the amazing artwork, plus it takes you through the city in a unique way allowing you to explore way more than you normally would. Download the Rewriters app, choose which tour you want to take, & you're on your way!
Check out the views from the Euromast Tower! You will love seeing the whole city from up here. It's great for a quick trip with awesome views.
Make your way over to the Cube Houses – an amazing work of architecture. These are unlike anything you've seen & you will be amazed… & confused as to how someone can live in them.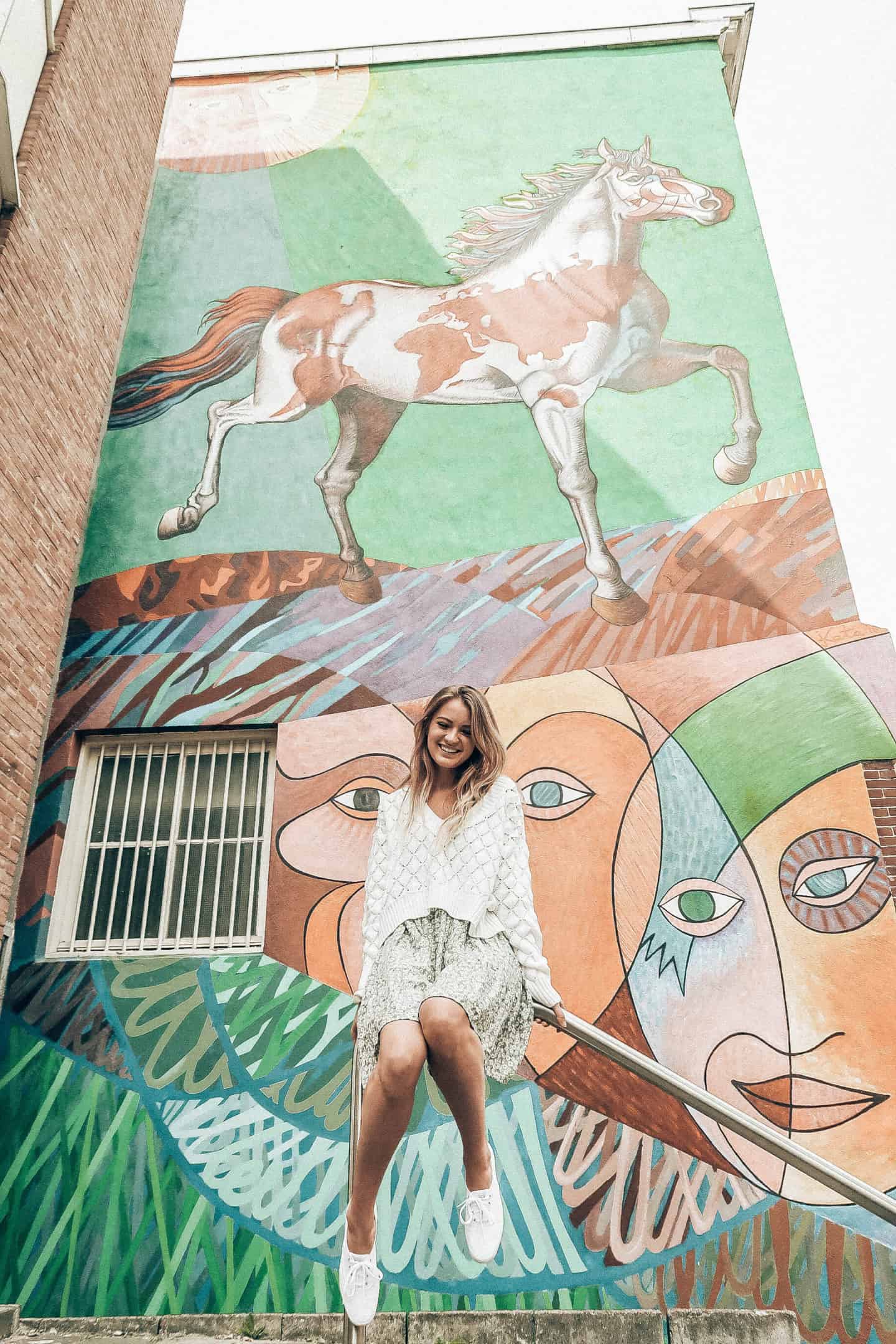 Random Tips
Like I mentioned before – take the public transportation! It is super convenient & will save you a good chunk of money.
Make sure to save some time in the evening to catch a sunset on a waterway. You'll be blown away.