Amsterdam tends to be on many people's travel lists for one reason or another, but after talking to a lot of people about our trip I've realized how misunderstood the city is by everyone. When you think of Amsterdam, what do you think of? Marijuana? The Red Light District? I'm here to tell you that Amsterdam was one of the most beautiful cities I have ever been to & there is SO much to do. Check out this post on how to spend a weekend in Amsterdam: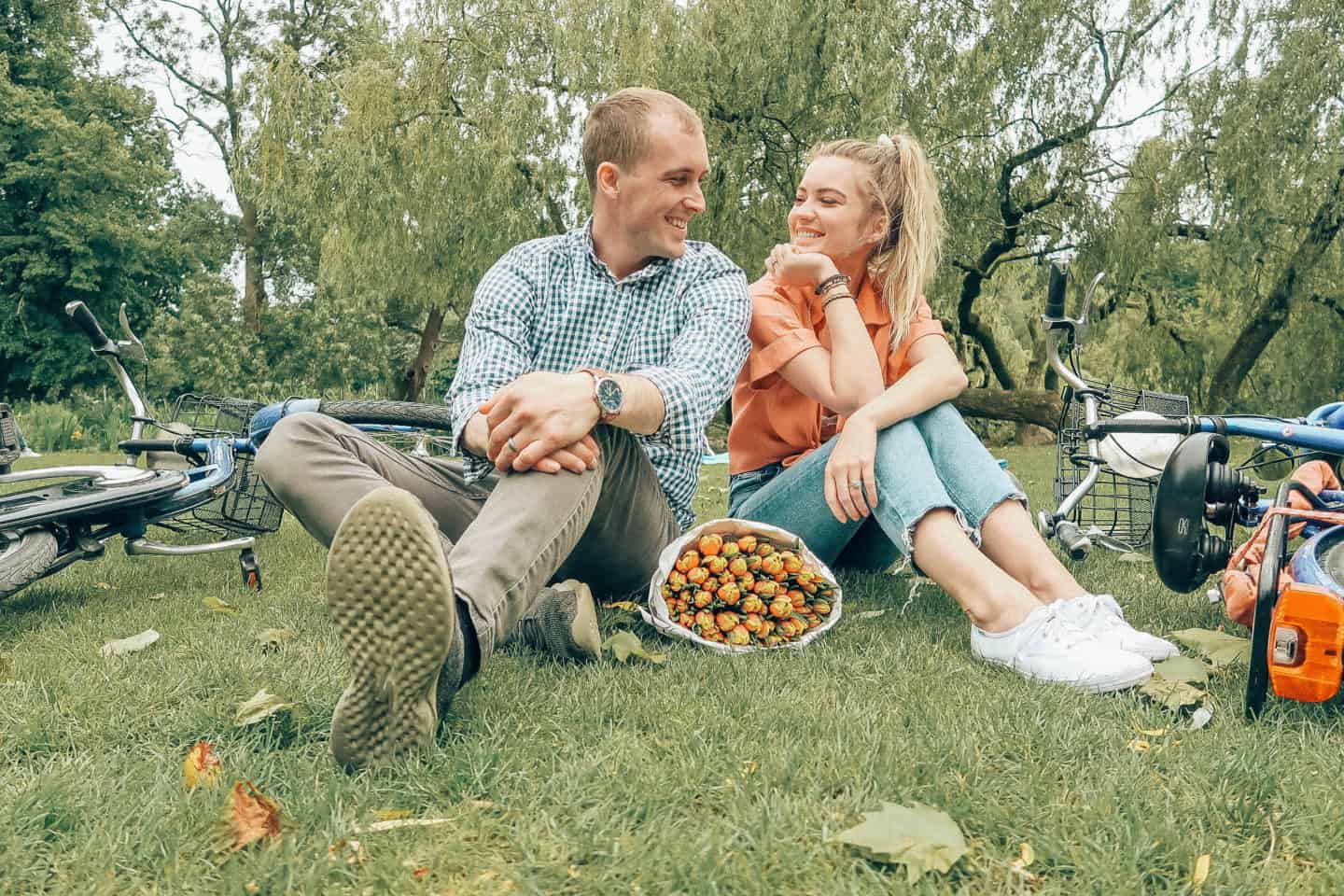 Where to Stay
There are a lot of beautiful hotels in Amsterdam, so you will have a lot to choose from. Plus, the whole city is super easy to get around by either walking or their public transportation. But, our favorite to stay at was The Albus.
This hotel was beautiful & you can stay in a typical hotel room or get an apartment if you want a little more room. We tried both, & you honestly can't go wrong with either! Just depends on your needs.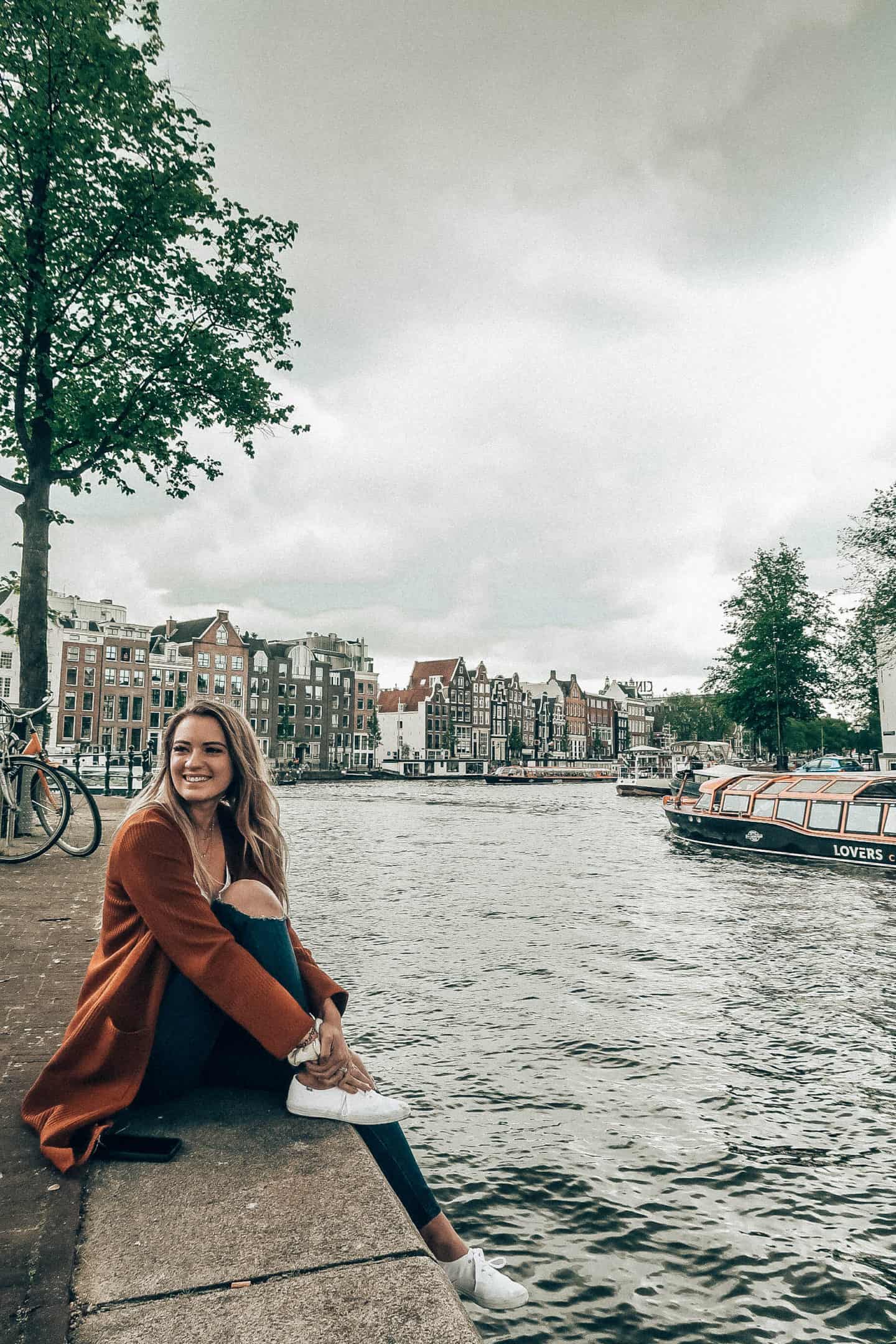 Where to Eat
Food is NOT an issue here in Amsterdam. There are so many amazing options from any cuisine you'd like. We tried a lot of food there (obviously) & these were our favorites during our weekend in Amsterdam:
La Perla Pizzeria: This pizza was delicious! I didn't really expect it in The Netherlands, but it's a popular place to stop while you are exploring the city.
Brouwerij 't IJ: Want to have a REALLY cool experience? How about drinking some beer/having some snacks in a windmill? This brewery is one of the coolest we've been to in the world – definitely worth your stop!
Thai Restaurant Bangkok: Thai food is not something you'd think about when it comes to Amsterdam, but boy did they deliver. They had some delicious food that really hit the spot after a long day!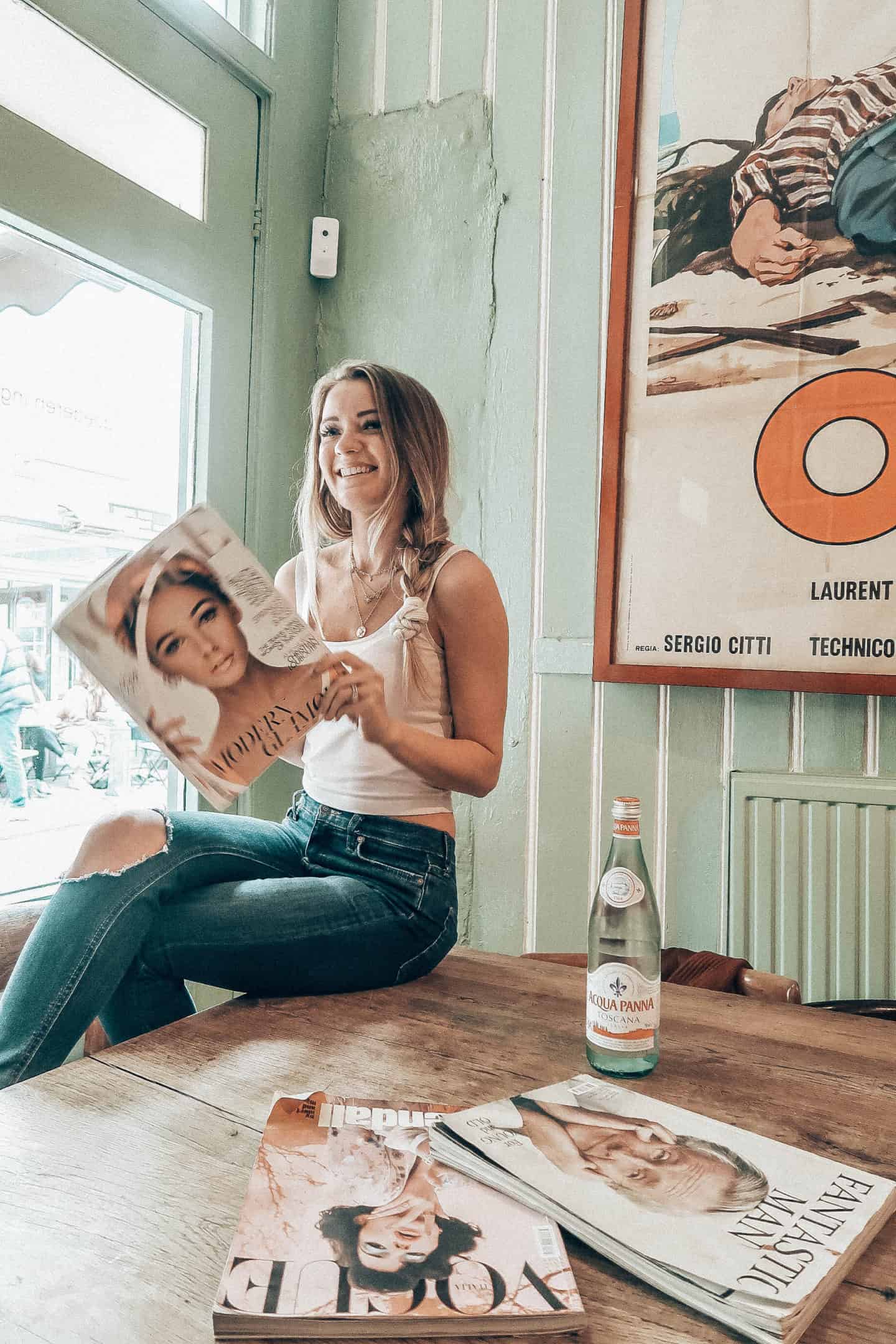 What to Do
There is so much you can do when enjoying your weekend in Amsterdam, so I will put together a list of my favorites. Also, if you are seeing Amsterdam in such a short amount of time, odds are you are traveling around the area trying to take in as much as possible, so make sure to check out my post on Rotterdam!
Anne Frank House: This was something that I was most looking forward to because of reading her book when I was younger & being so into history. Unfortunately, I didn't do enough research ahead of time & didn't realize how hard it is to get tickets. So, don't make my mistake & book your tickets months ahead of time!! This is such a powerful place to walk through.
Explore the city: This is seriously SUCH A BEAUTIFUL CITY & you need to take some time to just walk around & see the amazing architecture. The canals, the row houses, it's all so gorgeous. You can even do the exploring on bike if you feel so inclined!
Canal tour: If you really want to see the city from a fun point of view, take a canal tour. They will explain the different areas of the city & give you some cool history along the way.
The Begijnhof: There is a really cool secret inner garden here that isn't as well known as other spots. As soon as you walk through the arches the sounds of the city fade away & you are in an extremely tranquil spot.
Bloemenmarkt: Is it really a trip to Holland without seeing the tulips?! This floating market is the best place to get some tulips, or even some bulbs to take home. Make sure to check the packaging or ask if they are okay to bring through customs!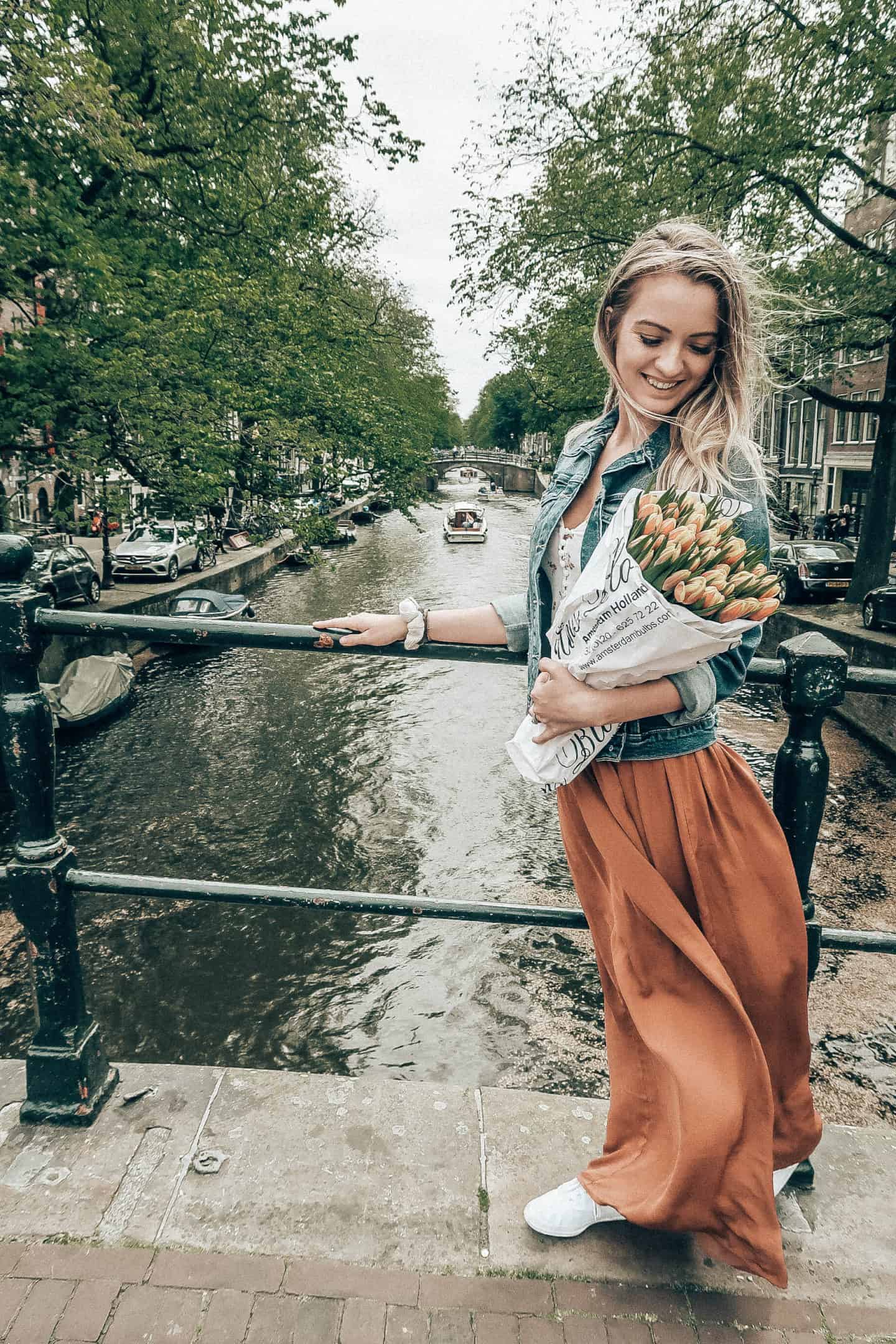 Random Tips
If you decide to rent a bike, BE CAREFUL! This is a crazy city to ride your bike in & it can be a little dangerous. Go slow & take your time.
If you do want to see what the Red Light District is all about, but you are a little indicated at the though, go in early evening. It is much calmer & a little more "PG-13".