If you are going to Bali, odds are you are going to spend some time in Ubud. It's one of the most iconic parts of Bali! Here you will be able to experience the jungle vibes you see all over Instagram. It's a truly beautiful & magical place (one of my favorites in the world). If you are exploring Bali or Indonesia & only have a few days to spend in Ubud, check out this quick guide to spending a weekend in Ubud.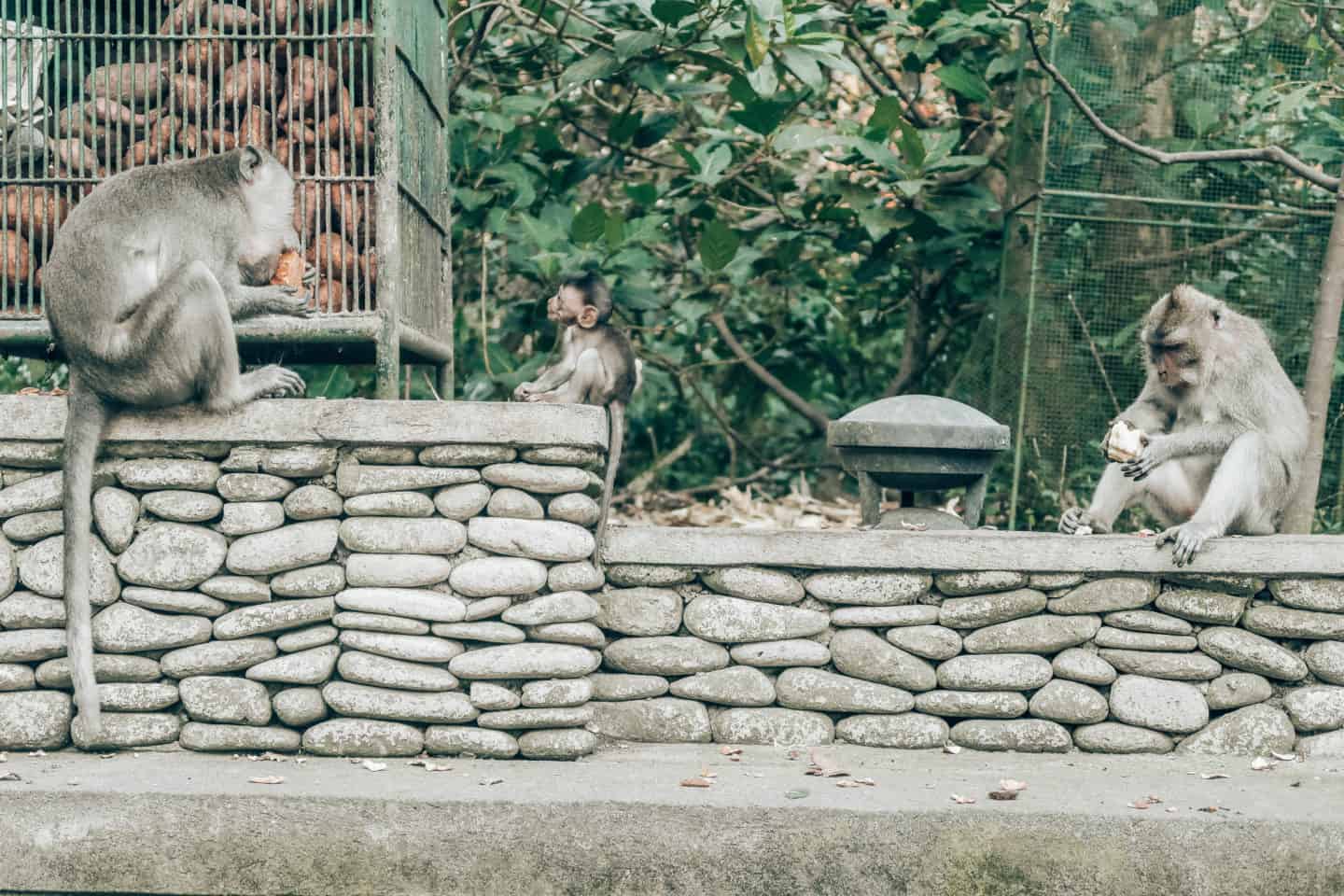 Where to Stay
I'm here to make sure your vacation is not only the most fun for you, but also the most Instagram-worthy! So if you are looking for a truly beautiful place to spoil yourself in Ubud, I would definitely recommend Amora Ubud Boutique Villas.
Here you can get views of the jungle right off your private infinity pool, where you can also enjoy a floating breakfast. Or maybe an outdoor tub filled with flower petals is more your speed? The whole hotel gives major Bali vibes, you will LOVE it!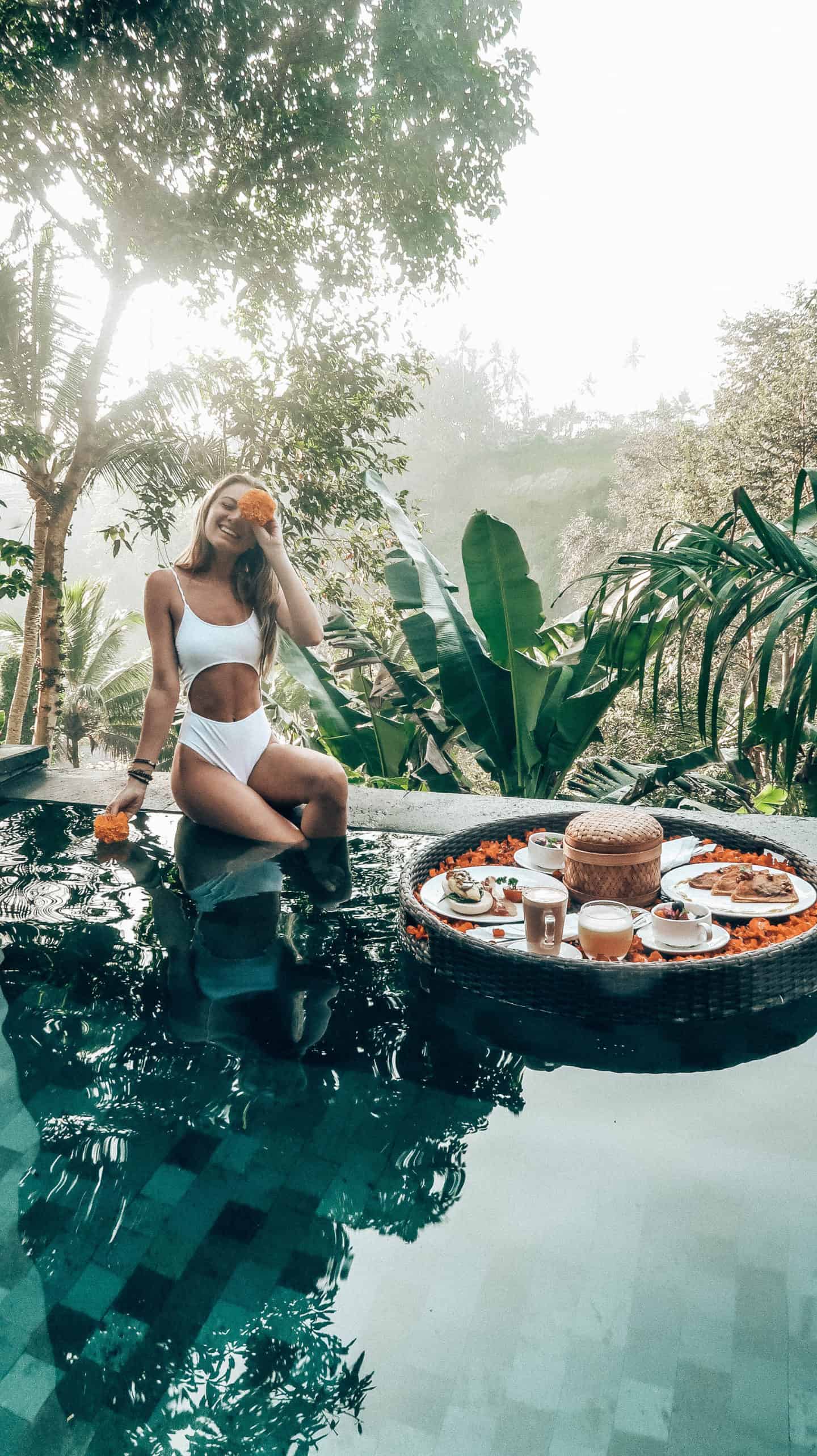 Where to Eat
Ubud is a great city that will give you a ton of options when it comes to food. No matter what your tastes are, you can probably find it here!
Birds Hill Restaurant: This is the Amora Ubud restaurant, so if you take my advice & stay here it is extra convenient! Not only is the food good, but you'll get a great view with it. Plus, everything is super "Instagrammable".
Betelnut: This is a really awesome little cafe in Ubud that's great to stop into when you're exploring the town. It is beautiful & the food is great!
Taco Casa: Looking for some food that might remind you a little more of home? Here is some awesome Mexican food. Some people consider it the best they've had in the world!
What to Do
There are SO many amazing things to do in a weekend in Ubud, so it is a little hard to narrow down, but here are my absolute favorites!! Do some of the things below & you'll experience the true magic of Ubud:
The Tegalalang Rice Terraces are an absolute MUST! This is a sight you won't find many other places, so take full advantage. You even get to watch people actually working in the fields as you explore. A truly awesome experience.
Love animals? Go to the Sacred Monkey Forest! Here you can get up close & personal with monkeys. It may be a little intimidating, but I had a truly amazing time. The monkeys played with my dress, jumped on our backs, constantly made us laugh. So much fun!
Go on a swing out over the jungle! I know you've seen these photos before, & now you can experience it for yourself. Head on over to Uma Pakel Agro Tourism & you'll be able to go on some of the best swings (you get a choice of which swing & view you want) while also trying the famous Luwak coffee.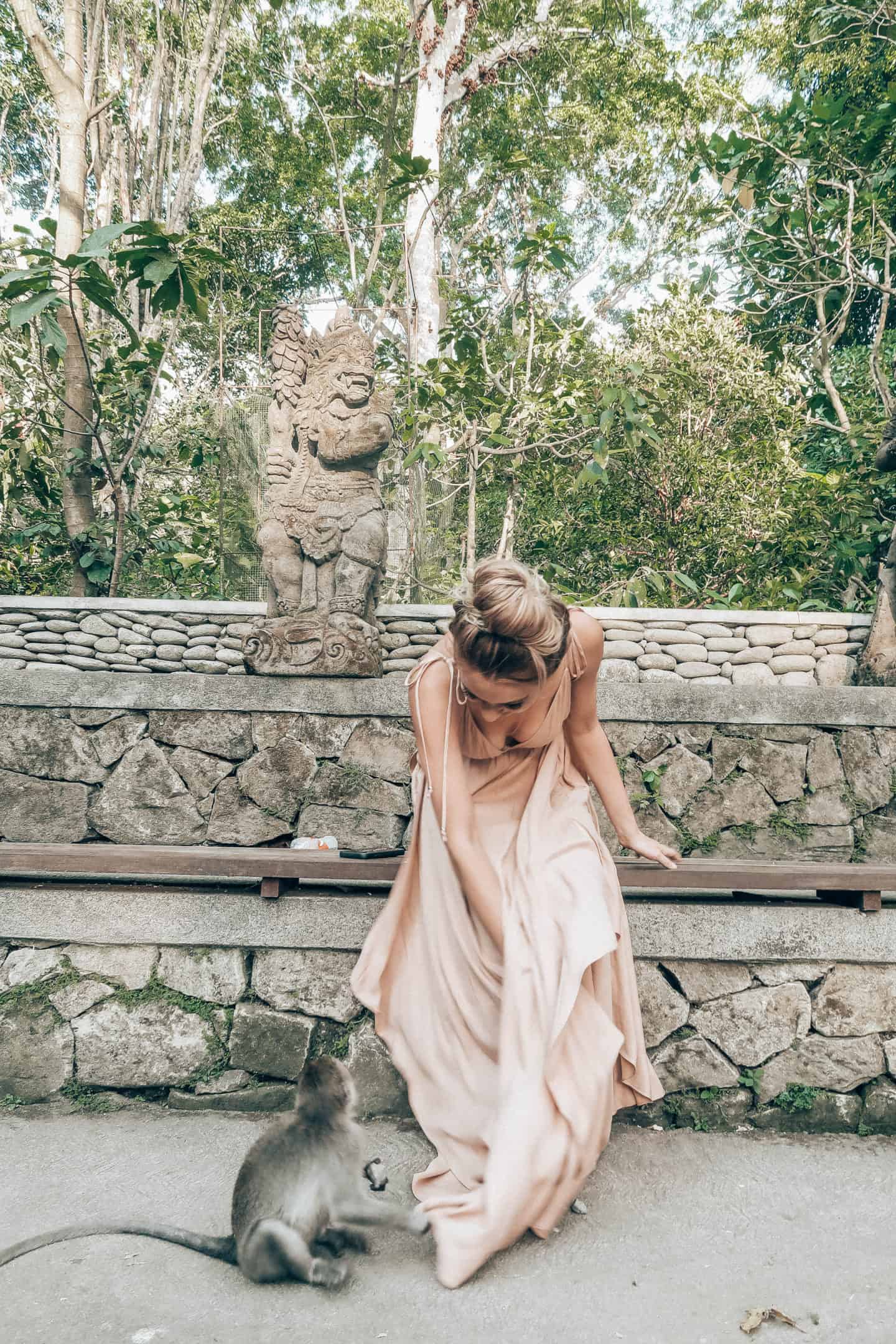 Random Tips
Get a driver for a full day. They are very inexpensive & will wait for you at each of your stops. This will help you make the most of your weekend in Ubud & allow you to hit up every place you want to in a short time period!
Soak it all in. This place has a serious kind of magic to it that is unexplainable. There's a reason why everyone says it's one of the best places they've ever been. Enjoy every moment!