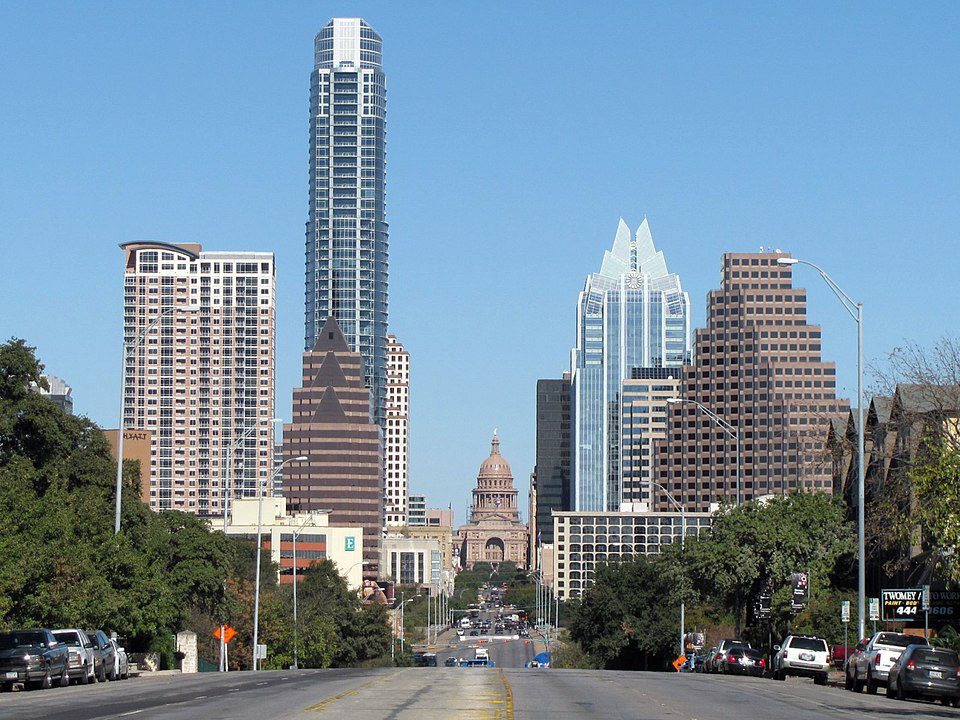 Austin is the capital of Texas. It's called the Live Music Capital of the World and also goes by the nickname City of the Violet Crown. It's been a college town for a while now, and it's also one of the fastest-growing cities in the United States. Austin is where great outdoors, barbecue, Tex-Mex, & Tech companies come together. There's much to see & do here. There's a lot of history too! Read on for a complete Austin travel guide.
History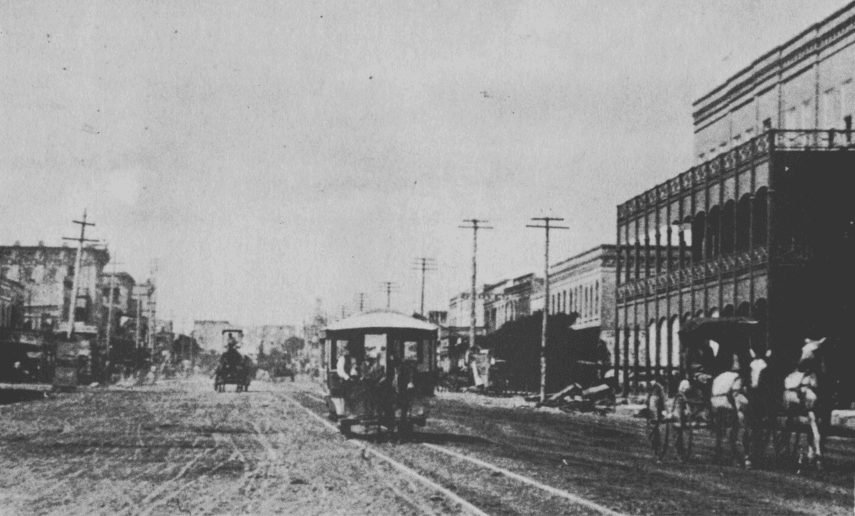 Its history dates back to the Ice Age when some of the earliest known inhabitants of the area are believed to have lived here. Native tribes lived here before the Europeans arrived. Later Spanish colonists had travel routes that ran this way. Like many other parts, this area too had its share of travelers, missionaries, clashes with natives, and all.
In the 1800s the area fought with Mexico and won independence, & then there was the 'Republic of Texas.' The independent country had a few different capital cities before Austin became the capital in 1839. And it continued to be the capital when Texas joined the United States, left the union, and rejoined after the civil war.
In the years that followed — this city that was named after the founder of Texas, Stephan F. Austin — went on to become more than just the headquarters of the state. It made progress in the fields of education, music, & technology to become a destination that people from all over come to see.
What to see & do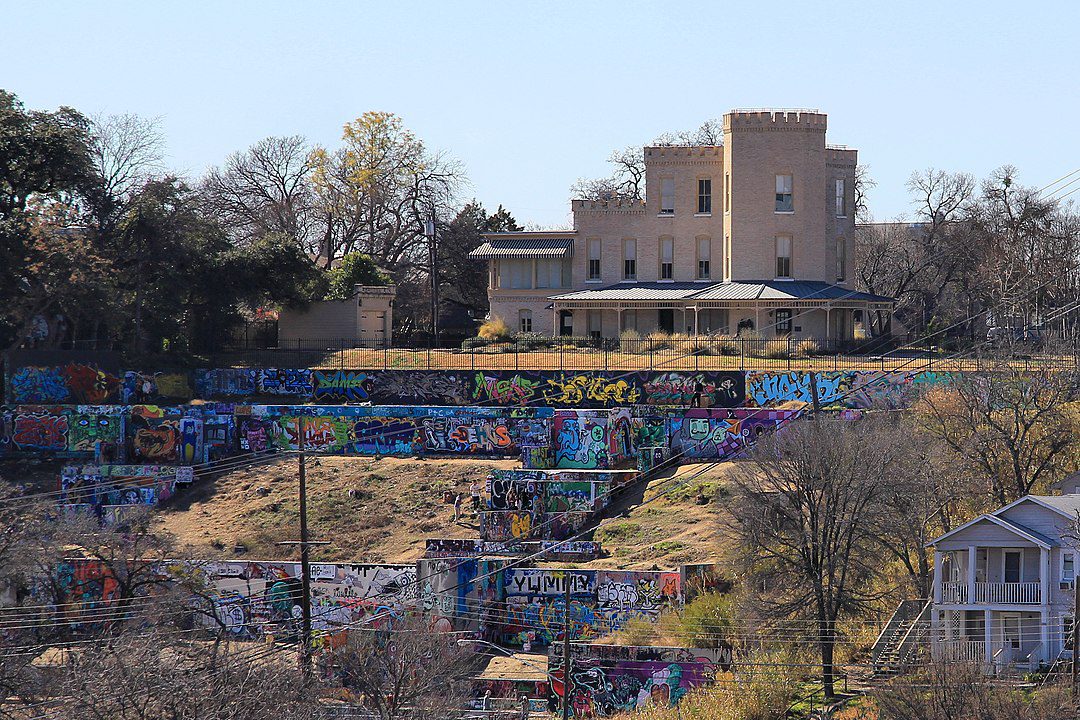 What's an Austin Travel Guide without a list of things to do? Austin's made itself to be the Live Music Capital, and to keep the title going, the city offers live music performances in its airport, it's malls, & its bars. As for the kind of music you get to hear, there's Country, there's Jazz, Blues, Rock, everything! To be able to get a good experience of Austin's music scene, you have to visit the Honky Tonks on 6th Street.
While you're in the capital city you should also go see the State Capitol and tour it to see its architecture & its grand interiors. And if you're into museums, you could visit Blanton Museum of Art, Bullock Texas State History Museum, Umlauf Sculpture Garden, and there's also a Museum of the Weird. You might also want to consider visiting the LBJ Presidential Library & Harry Ransom Center.
And if you'd like to explore Austin's outdoors, there's Zilker Park and in it, the Zilker Botanical Garden. You can go for a swim in Barton Springs Pool or go on a sunset cruise in Lady Bird Lake. And if its in the spring, summer, or early fall that you're here, you're not going to want to miss seeing Mexican free-tailed bats fly out from their nest under the Congress Avenue Bridge and into the air above the Lady Bird Lake. And there's also a hiking & biking trail beside the lake.
To see the natural beauty beyond the city, you could hike up Mount Bonnell or visit places like McKinney Falls State Park & Bull Creek District. These places will show you the limestone rocks that add charm to the area. There's also Hamilton Pool where there's a cenotaph. If you'd like to go swimming there, you might want to check if it's allowed around the time that you're there. The pool is closed to the public from time to time.
Other attractions that first-time visitors go to see are the University of Texas and Austin Nature & Science Center. Art enthusiasts might also want to go see murals all around the city and the street art at Hope Outdoor Gallery.
You can go see the Museum of the Weird & the Cathedral of Junk to see how 'weird' Austin can be.
Also, make sure to explore the food in Austin.
For more ideas that aren't included in this Austin Travel Guide, check out my post: Top 10 Things to do in Austin.
Food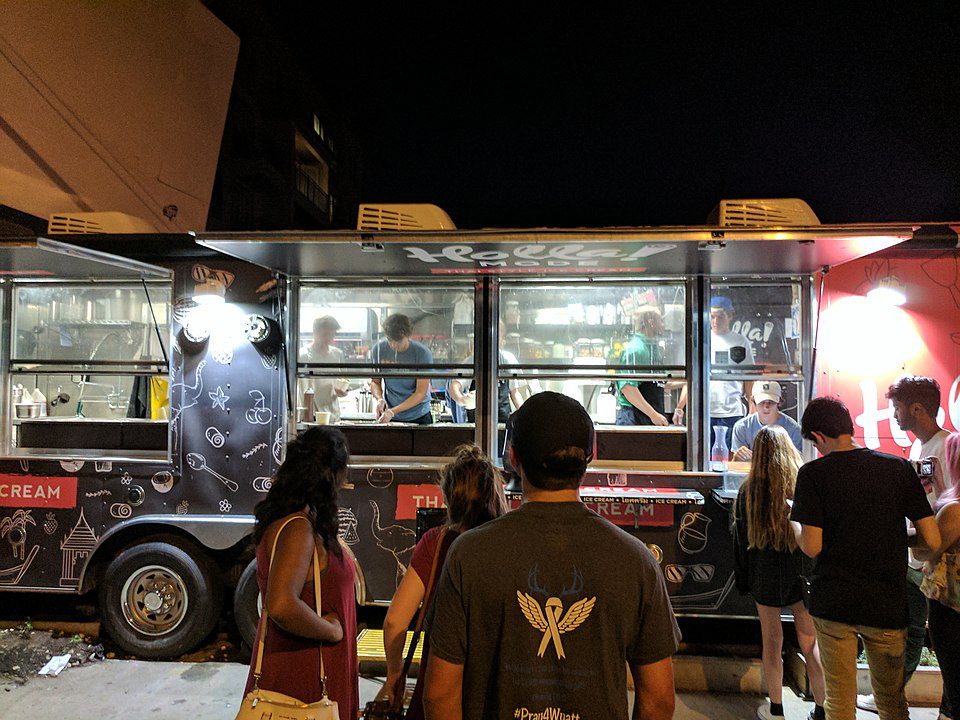 For a long time now, these parts have been known for meats barbecued Central Texas-style. So make sure to have some juicy Texas-style brisket, pork ribs, & sausages at a smokehouse in Austin!
This city is also a great place to enjoy Tex-Mex. You'll find a lot of places to eat at, both in brick & mortar as well as in trucks. Food trucks are a part of Austin's landscape and you'll see that there are trucks for all kinds of cuisines.
With Austin's demographics evolving, you'll see that many of restaurants here, even upscale ones, offer food that's a fusion of two or more cuisines.
You should also try out the restaurants & bars in the bungalows on Rainey Street.
For specific restaurants to check out that aren't included in this Austin Travel Guide, check out my post: Best Restaurants in Austin.
Shopping
Apart from the regular stores you find all over the country, you'll find lots of specialty shops in the downtown area, making it a great place to go shopping. Go to South Congress Avenue and you'll find boutiques, art galleries, music stores, & antique shops.
As for gifts from Austin, look for cowboy boots & hats. Allen's Boots on S. Congress Avenue is a famous place to shop.
Also, you're likely to find eclectic goods in Austin. For antiques, retro decor, & toys you might want to browse through Uncommon Objects on Fortview Road. There are over 20 sellers within this space. You could also visit a Toy Joy in the city for toys that are quite different from the usual.
Geography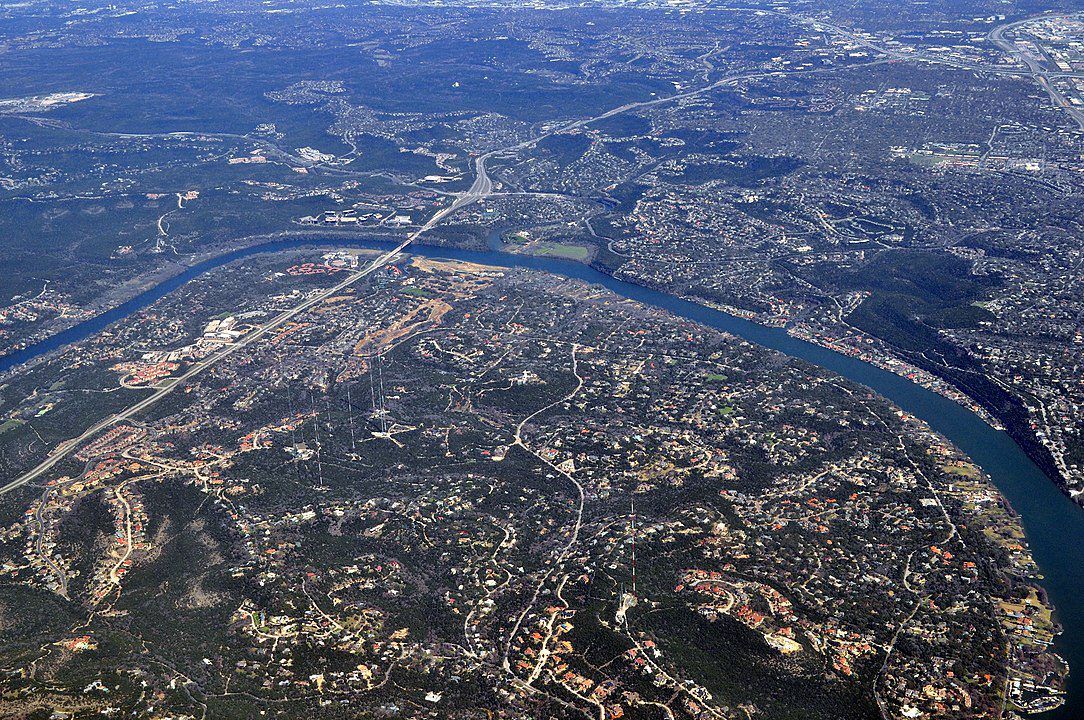 Austin developed along the Colorado River in Texas. Also along the river are some lakes that reserve the waters of the river. There's even a hot spring within the city. It feeds a municipal pool where locals & visitors can enjoy the water any time of the year.
The capital city is situated near Texas's Balcones Escarpment, a geological fault zone. Not only has it given the city Barton Springs, but also lots of dramatic limestone surroundings.
Accommodation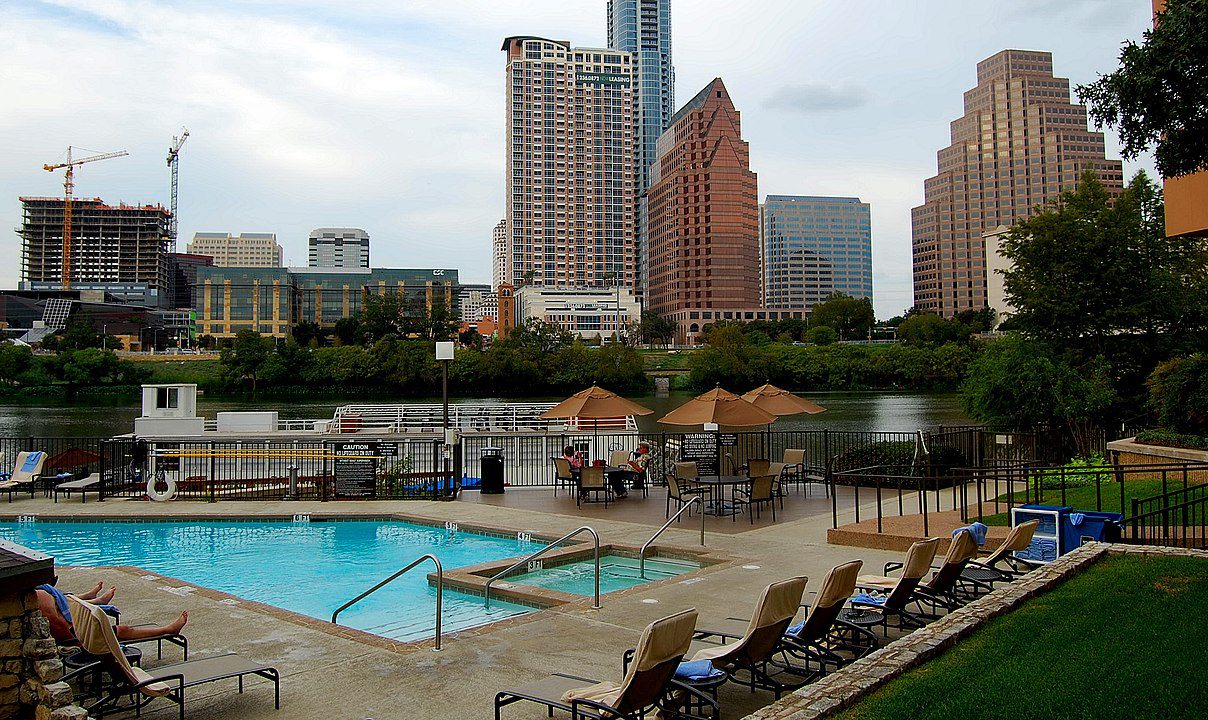 With Austin being one of Texas's bigger cities, it has the big-name chain hotels, popular mid-range & budget ones, and vacation rentals. And there are cabins & camping grounds if you're looking for more adventure.
If it's your first time in Austin, you might want to stay in the downtown area so that it's easy to get to the popular tourist attractions in the city.
If you're here to experience the Live Music Capital's nightlife, look for something near 6th street where its bars & Honky Tonks are, or near Rainey Street which also has many bars & restaurants.
Transportation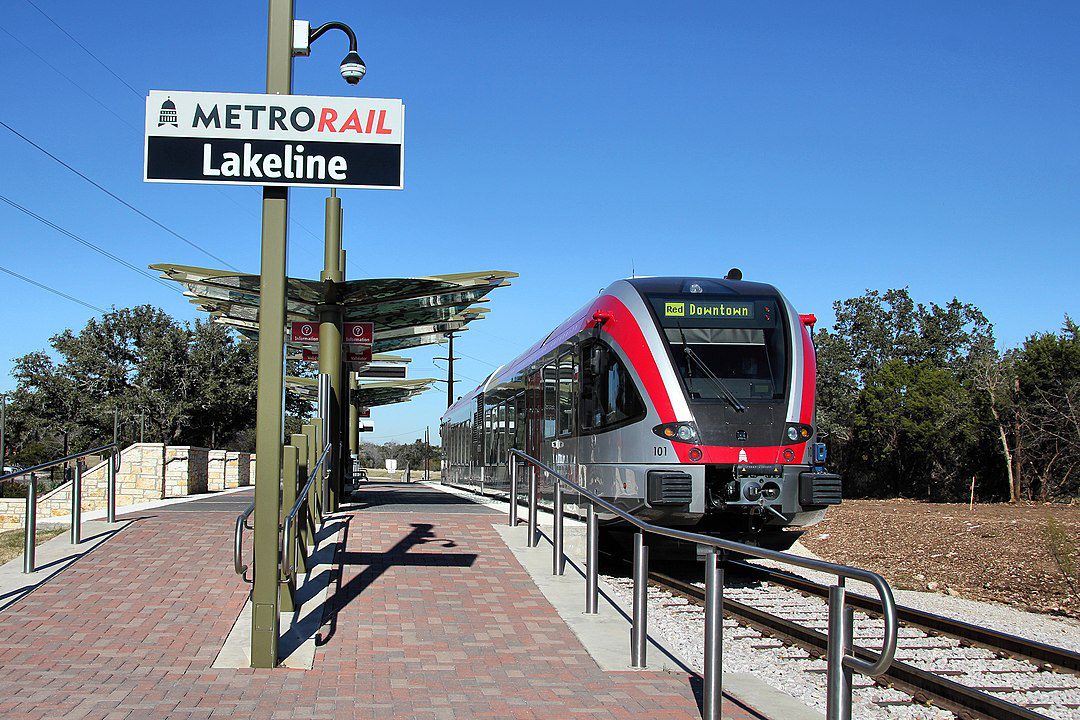 If you're taking a flight to Austin, you'll be flying into Austin-Bergstrom International Airport, which is around 8 miles away from the downtown. So you can opt for shuttles, taxis, or car rentals to get you into the city.
And if you like taking the train, see if you can get onto Amtrak's Texas Eagle's route. This service runs through Austin connecting the city to Chicago in the north & Los Angeles in the West.
Yet another option is the Greyhound buses that connect Austin to many other cities in the country. And if you're driving to the area, US 290 runs across the state & I-35 runs north-south through here.
Driving around Austin might be challenging if you're not a local because of the one-ways, signs, & parking challenges. To get around it might be easier to use the city's local transport system Capital Metro Transit, which has buses as well as the light rail. Then there are the taxis & ride-hailing services.
Best time to visit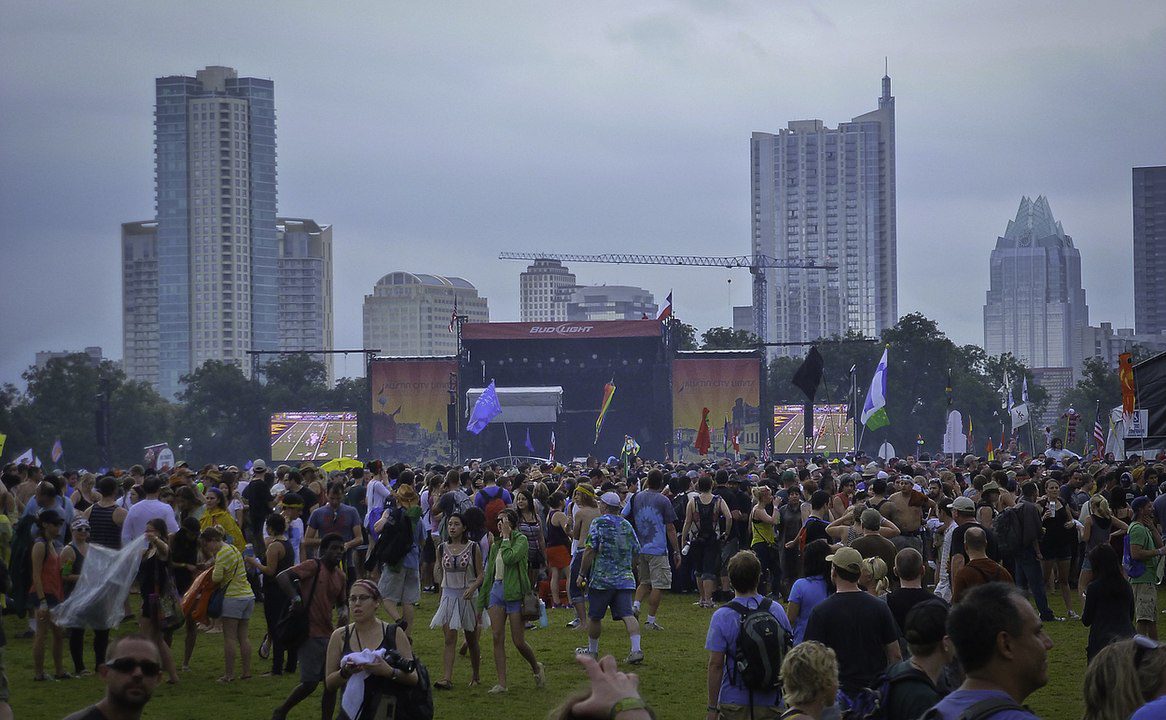 June, July, & August are the months that make Austin's high season. And that's when the city is at its hottest too. If you'd like to avoid those crowds and the high temperatures, go in Spring or in Fall.
March & April and September to November are some of the best times to visit Austin.
If you're going to Austin for its music, the South by Southwest Music Festival takes place in March, and the popular Austin City Limits Music Festival happens in early October.
It's in October that the Formula 1 Grand Prix is also held.
If you'd like to be there for the holidays, keep an eye on the dates for Austin's December events: Trail of Lights & the Armadillo Christmas Bazaar.
Nearby destinations
Despite being an Austin Travel Guide, I wanted to make sure to include some great nearby destinations. While you're in Austin, you could also make trips to the cities of San Antonio, Houston, & Dallas, which are all within driving distances from the state capital.
And if you'd like to see some small towns around here, there's Georgetown a few miles north of the city, and San Marcos to the south.