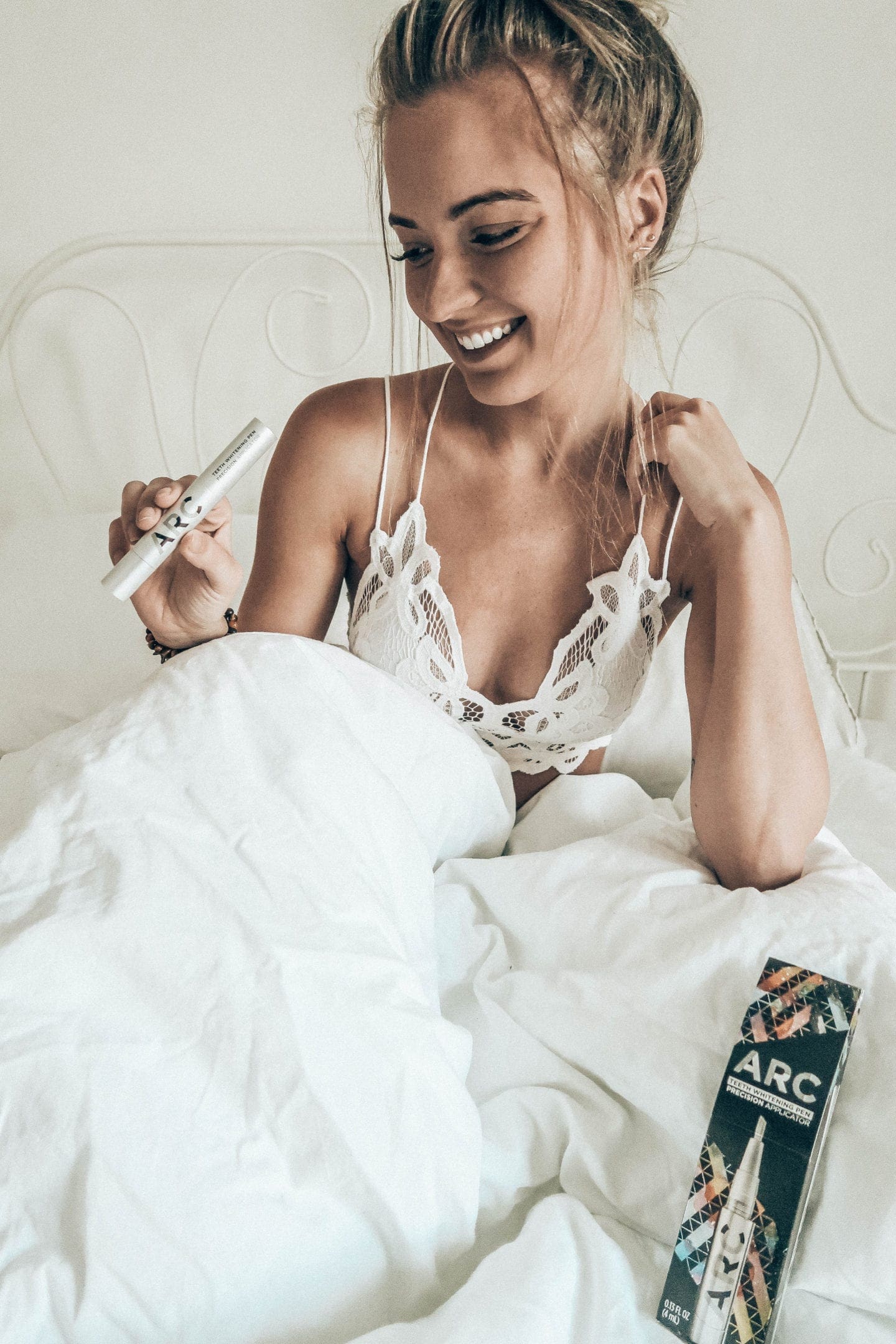 This is a sponsored post written by me on behalf of ARC. All opinions are 100% mine.
I am normally traveling around the world, but due to everything going on right now I am enjoying some quality time at home. While home, I am taking my self-care routine up a notch, & that includes getting a nice & bright smile! That's why I was so excited to be one of the first to try out ARC Smile's new teeth whitening pen & whitening strips! They ended up being AMAZING & totally surpassing my expectations & are such effective solutions to teeth whitening. Here's why I loved them so much:
Portability
This was the most important aspect for me, as an avid traveler. The teeth whitening pen is SO small… the size of a lipgloss! It is so easy to bring with me in my makeup bag and take with me wherever I go. I love that I can keep this pen in my makeup bag & know I will always be good to go. The strips are just as portable, & I love to use them when I am just hanging out for a bit.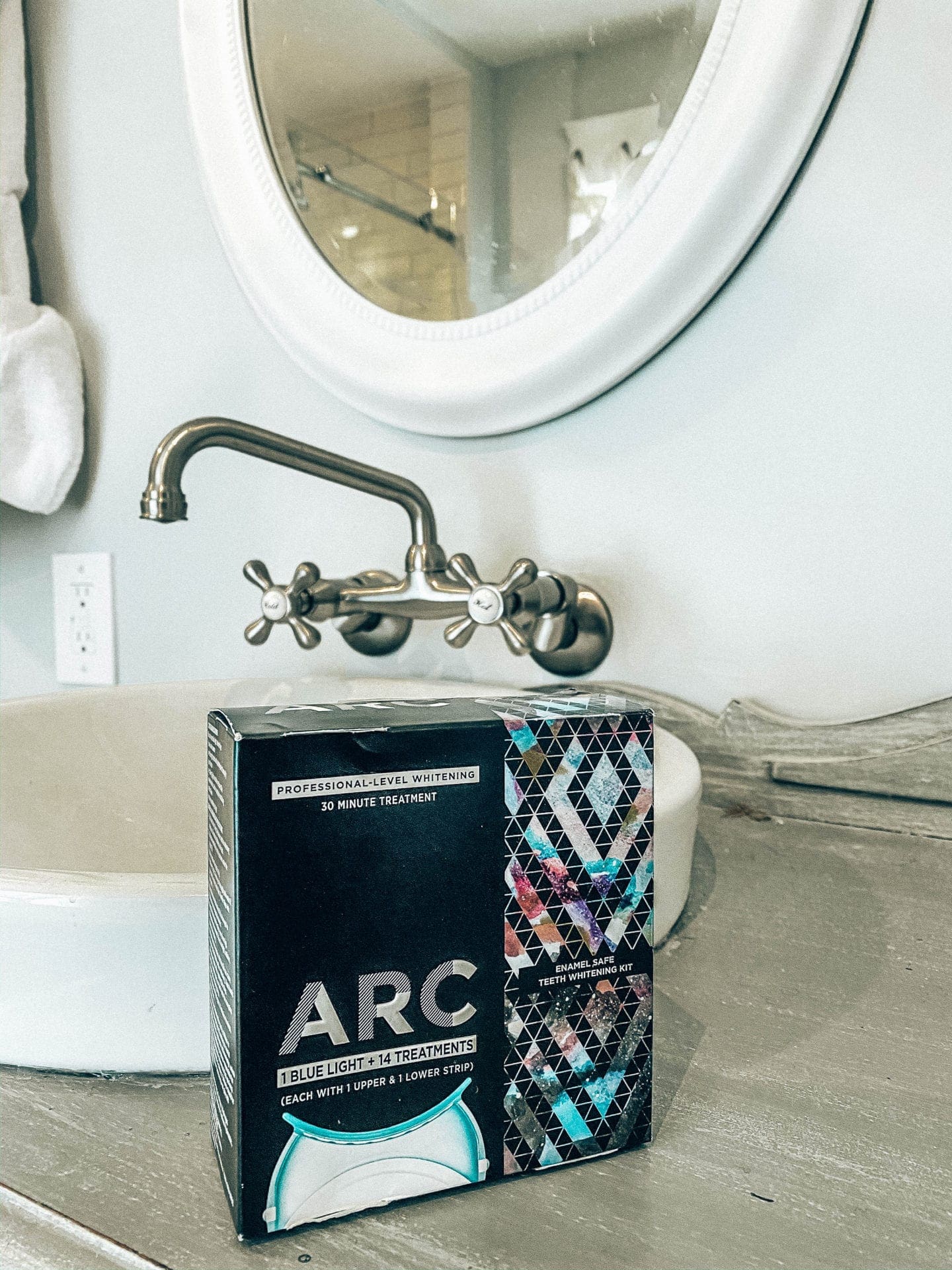 Process
It's sooo easy to use ARC's whitening pen. You twist the bottom to get the whitening gel on the brush & simply paint it onto your teeth. That's it!! It is so easy & you can continue on with your day after that. I loved the simplicity of it all. ARC's whitening strips are just as easy – just peel them off, put them on your teeth & wait!
Effectiveness
So do they work…? YES! They work so well & after I used either the pen or strips every day I totally noticed a difference. I was a little surprised at how well they worked since it was so simple to use, but my smile was noticeably brighter after a few uses. When using the strips I love to use the light that comes with it because you can almost feel it working that much better!
I loved that ARC's teeth whitening pens & strips were so effective & could be easily used when I am back to my travel routine, as well! So ARC's teeth whitening pen is officially added to my beauty arsenal for both everyday & travel.