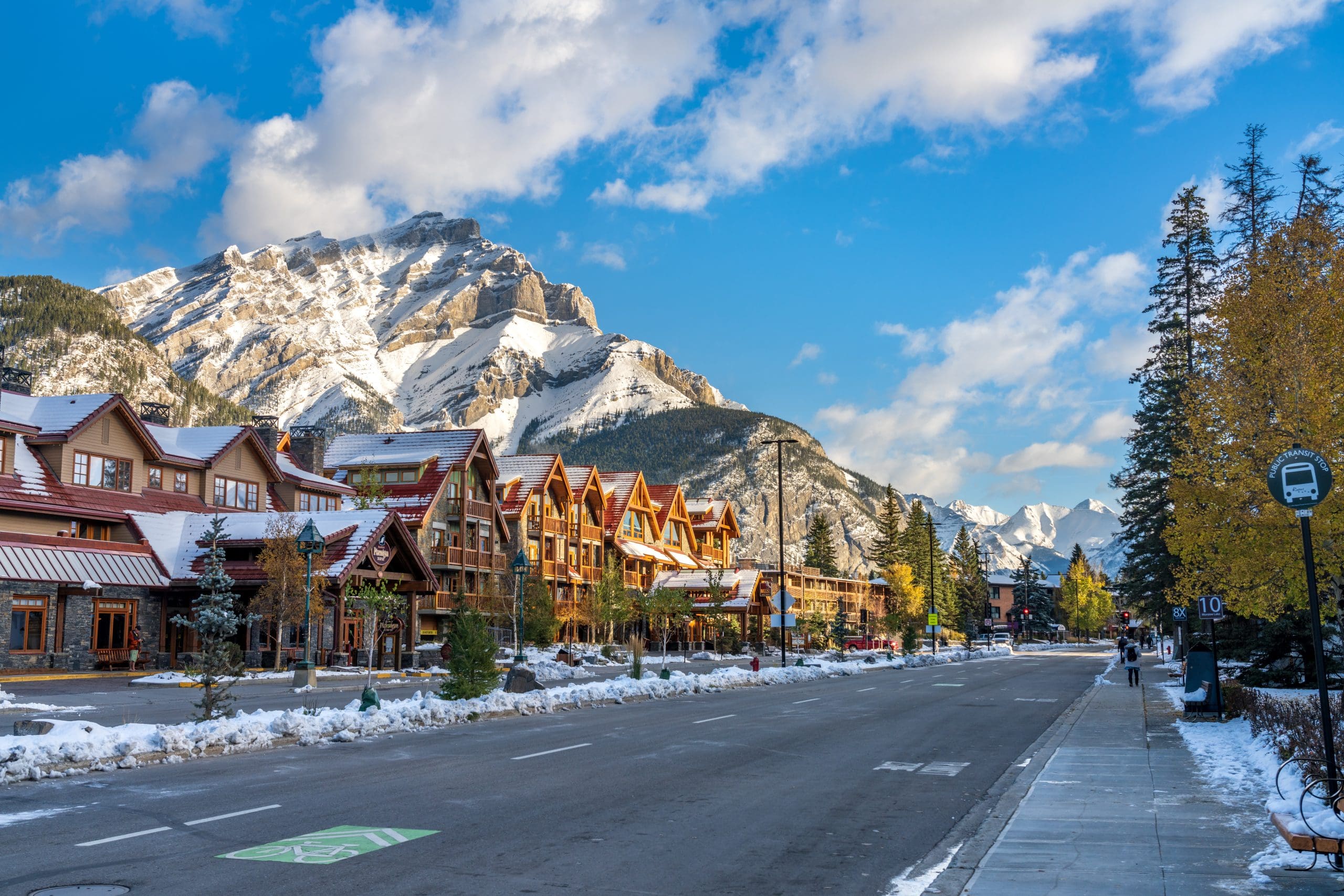 Prepare to embark on an epicurean adventure through Banff's vibrant culinary landscape! From cozy mountain hideaways to upscale dining gems, Banff offers a diverse array of culinary experiences to satisfy every palate. Join us as we unveil the best restaurants in Banff, each promising a unique journey into the region's rich flavors and culinary creativity. Let's dive into these gastronomic hotspots that are sure to leave you craving for more!
The Bison Restaurant:
Nestled in the heart of Banff, The Bison Restaurant stands out as a shining star among the best restaurants in Banff. Renowned for its commitment to sourcing local and sustainable ingredients, The Bison crafts a menu that harmoniously blends Canadian tradition with contemporary culinary artistry. From mouthwatering bison short ribs to succulent trout, each dish narrates a story of Banff's diverse culinary heritage. The warm and rustic ambiance, paired with attentive service, makes The Bison a must-visit for anyone yearning for a taste of the Rockies!
Block Kitchen + Bar:
Immerse yourself in a delightful fusion of Asian and Pacific Rim flavors at Block Kitchen + Bar, an eatery that elevates Banff's dining scene. This vibrant restaurant offers a menu that seamlessly melds East Asian and Southeast Asian cuisines, sprinkled with a touch of Canadian influence. Savor delectable sushi rolls, flavorful stir-fries, and tantalizing noodle dishes that transport your taste buds on an exotic journey. The lively atmosphere and diverse culinary options at Block Kitchen + Bar promise an unforgettable dining experience.
The Grizzly House:
Step into a truly unique dining adventure at The Grizzly House, an iconic Banff establishment cherished by both locals and tourists alike. Celebrated for its distinctive fondue dining, this restaurant has been serving up delectable meals since 1967. From sizzling cuts of meats to succulent seafood, every morsel dipped in their signature fondues is a symphony of flavors. The cozy, rustic ambiance and interactive dining concept make The Grizzly House a culinary gem that's quintessentially Banff.
Park Distillery Restaurant and Bar:
Experience Banff's first and only distillery-restaurant at Park Distillery Restaurant and Bar. Situated in the heart of Banff Avenue, this innovative establishment offers a dining experience where the spirits served are distilled on-site. Indulge in their signature "campfire cuisine," featuring dishes inspired by the great outdoors. Pair your meal with handcrafted spirits for a genuine taste of Banff's adventurous spirit.
Tooloulou's:
Journey to the heart of the French Quarter of New Orleans at Tooloulou's, a Cajun-Creole haven in Banff. Known for its lively atmosphere and authentic flavors, Tooloulou's brings a taste of Louisiana to the heart of the Canadian Rockies. From gumbo to jambalaya, each dish bursts with spices and Southern charm. The vibrant decor and live music add to the spirited dining experience.
Juniper Bistro:
Relish a meal with a view at Juniper Bistro, a mountain-top restaurant offering panoramic vistas of Banff National Park. The menu here emphasizes seasonal, Canadian cuisine prepared with locally sourced ingredients. Whether you're savoring their brunch offerings or indulging in a gourmet dinner, the breathtaking backdrop of the Rockies enhances the dining experience. This is definitely one of the best restaurants in Banff!
Nourish Bistro:
Discover plant-based dining at its finest at Nourish Bistro, a restaurant that celebrates vegetarian and vegan cuisine in Banff. This establishment offers a diverse menu featuring imaginative and wholesome dishes. From fresh salads to inventive plant-based burgers, Nourish Bistro showcases the artistry of vegetarian cuisine. The cozy, eco-friendly ambiance adds to the allure of this unique dining spot.
Banff's culinary tapestry is a delightful fusion of flavors and experiences, and these seven best restaurants offer just a glimpse of the gastronomic treasures that await. Whether you're yearning for succulent steaks, the freshest seafood, or plant-based delights, Banff has something to satisfy every craving. So, pack your appetite and embark on a culinary journey through Banff's diverse and delectable dining scene. Your taste buds are in for a treat!