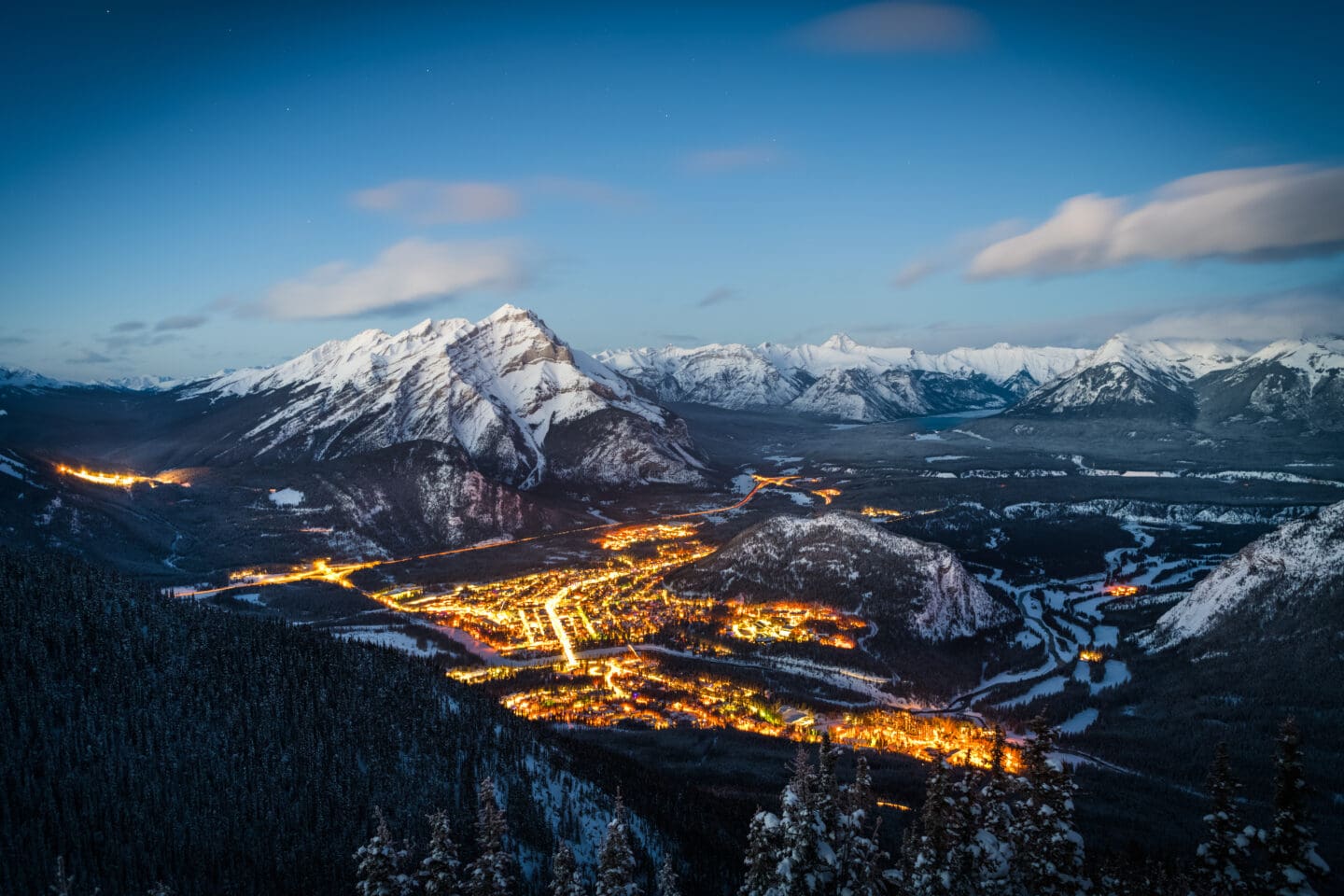 Welcome to the breathtaking wonderland of Banff, nestled in the heart of the Canadian Rockies! Banff National Park is a UNESCO World Heritage site. It is celebrated for its remarkable natural beauty, pristine lakes, and unparalleled outdoor adventures. Whether you're a nature lover, adventure seeker, or simply looking for a tranquil escape, Banff has something for everyone. Let's embark on a comprehensive Banff Travel Guide to help you plan an unforgettable journey to this captivating destination.
History: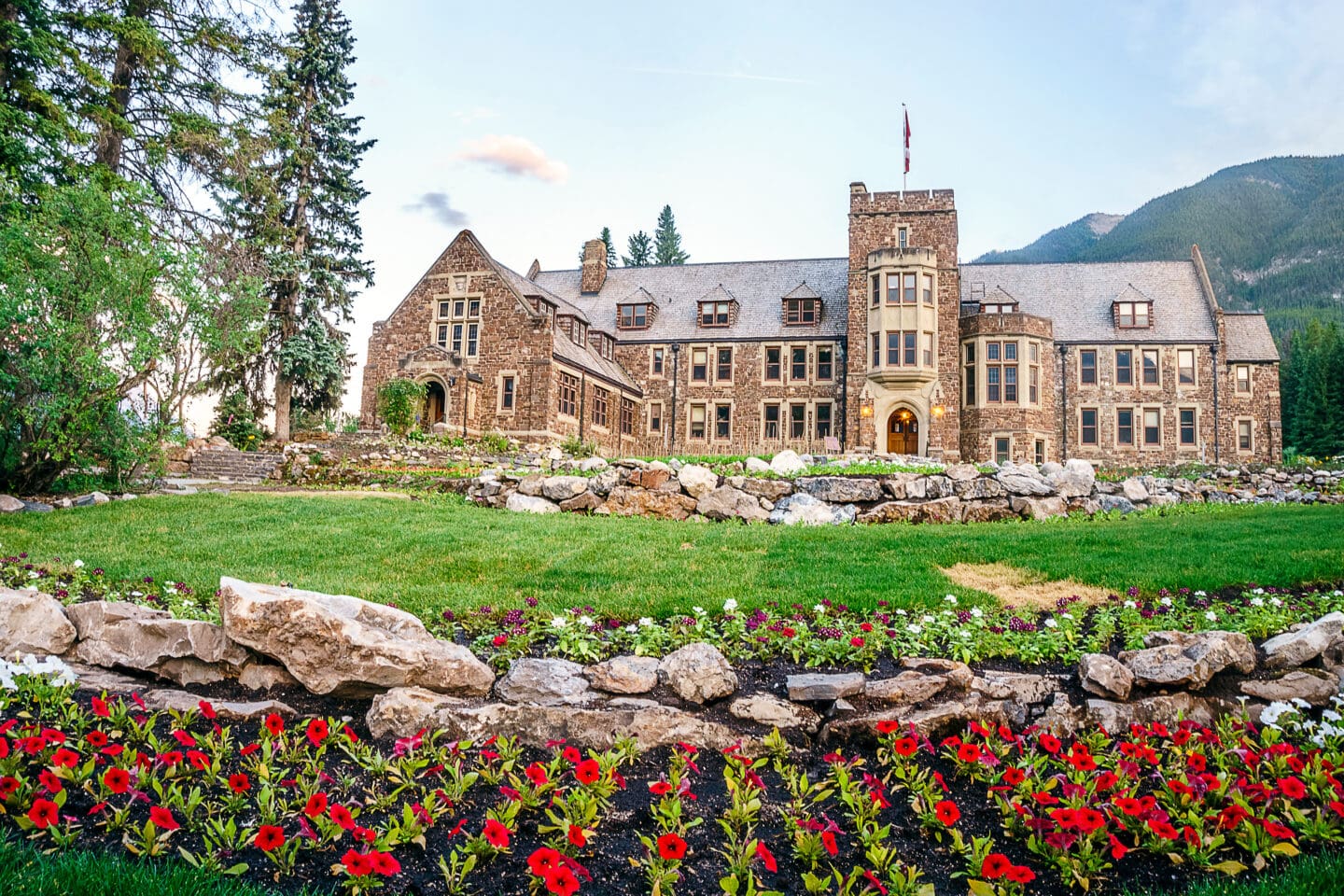 Banff's history is deeply intertwined with the establishment of Canada's first national park. In 1885, three Canadian Pacific Railway workers stumbled upon a series of natural hot springs. Recognizing their potential, the Canadian government designated the area as a protected reserve, creating Banff National Park in 1887. It was named after Banffshire, Scotland, the birthplace of two major financiers of the railway.
As the park gained popularity, the town of Banff developed as a hub for visitors seeking the healing powers of the hot springs and the incredible natural beauty of the surrounding landscapes. Today, Banff continues to honor its rich heritage while offering modern amenities for travelers.
What to See and Do:
Banff National Park is a playground for outdoor enthusiasts. In the summer, explore an extensive network of hiking trails that cater to all levels of experience. From leisurely walks around serene lakes to challenging hikes up rugged peaks, there's a trail for everyone. Biking, horseback riding, and canoeing on the pristine lakes are also favorite activities.
As winter blankets Banff in snow, the region transforms into a winter wonderland. Skiing and snowboarding enthusiasts flock to world-class resorts like Sunshine Village and Lake Louise Ski Resort. Don't miss the chance to ice skate on the iconic Lake Louise or embark on a snowshoeing adventure through the serene winter landscape.
For more ideas on what to do in Banff that aren't included in this Banff travel guide, check out my post: Top 10 Things To Do in Banff.
Food: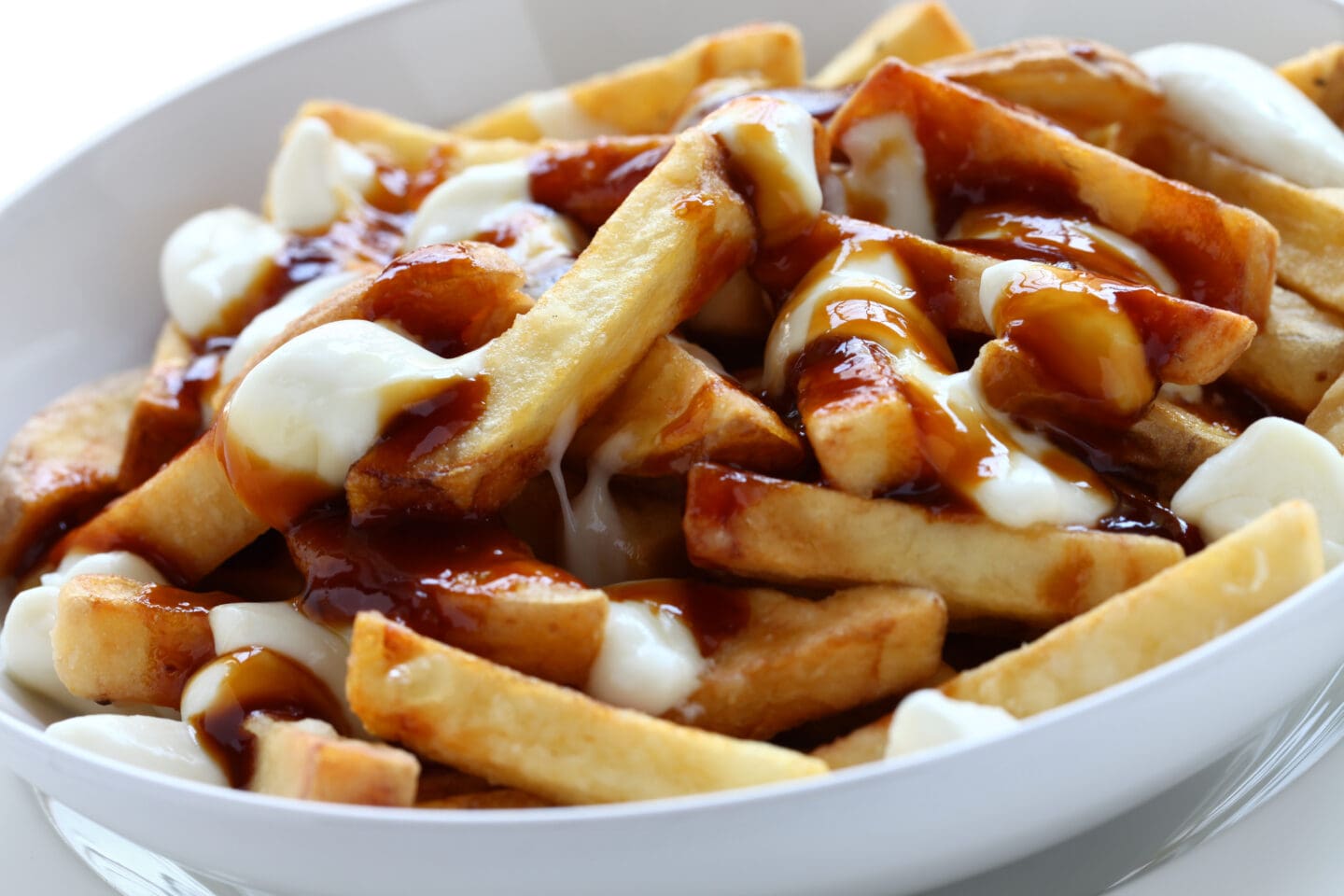 Banff's culinary scene is a delightful blend of Canadian flavors and international influences. After a day of adventure, treat yourself to hearty Canadian cuisine. Try Alberta beef, locally sourced game meats, and poutine, a Canadian specialty featuring fries, cheese curds, and gravy.
Banff Avenue, the town's main thoroughfare, is dotted with a variety of dining options. Whether you're in the mood for a cozy pub, a fine dining experience, or international fare, you'll find it here.
For specific restaurants to check out that aren't included in this Banff Travel Guide, check out my post: Best Restaurants in Banff.
Shopping: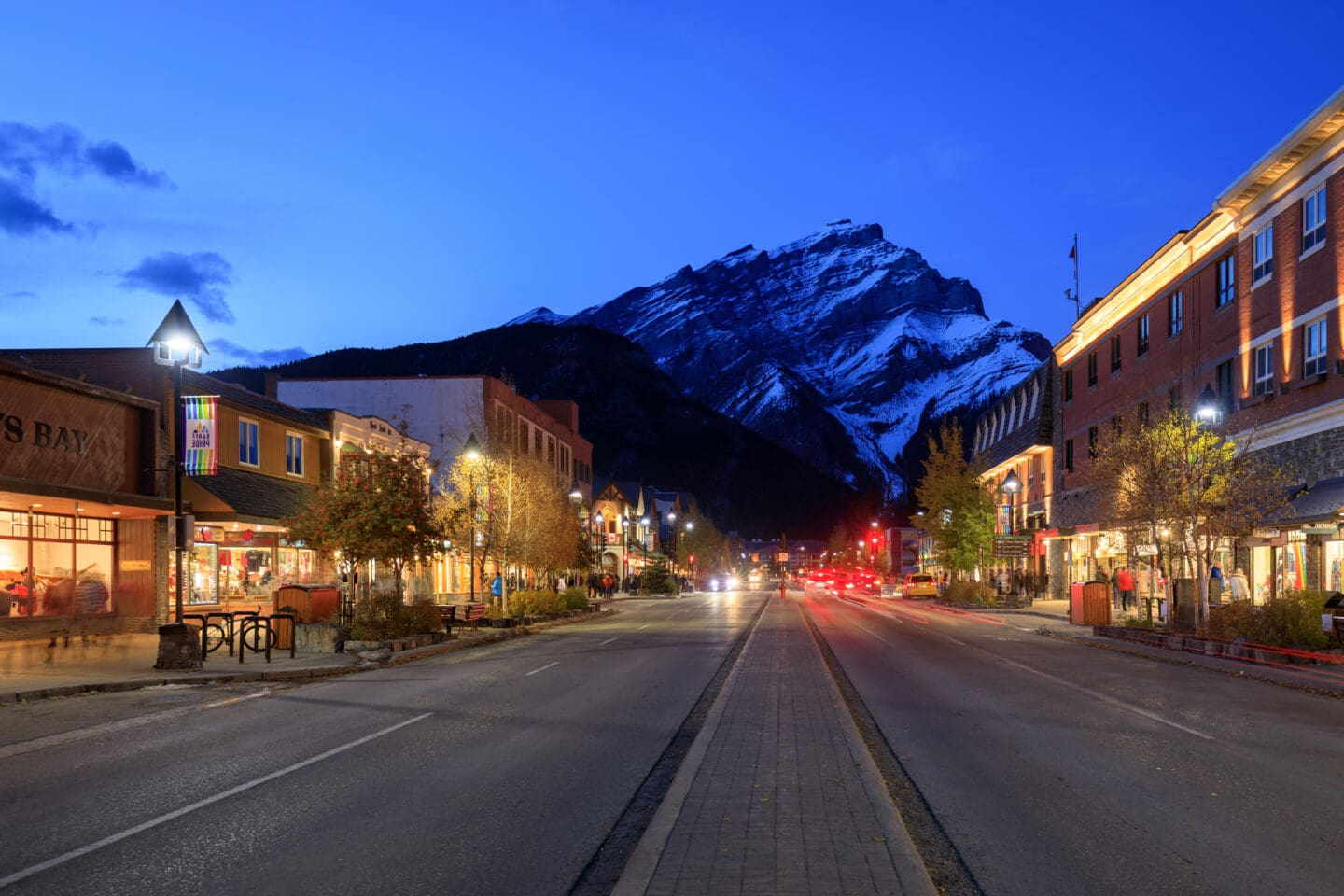 Banff offers a unique shopping experience, from boutique stores to galleries showcasing local artists. Explore Banff Avenue's charming shops, where you can find everything from handcrafted jewelry to indigenous art and outdoor gear. Don't forget to pick up a souvenir to remember your Banff adventure.
Geography: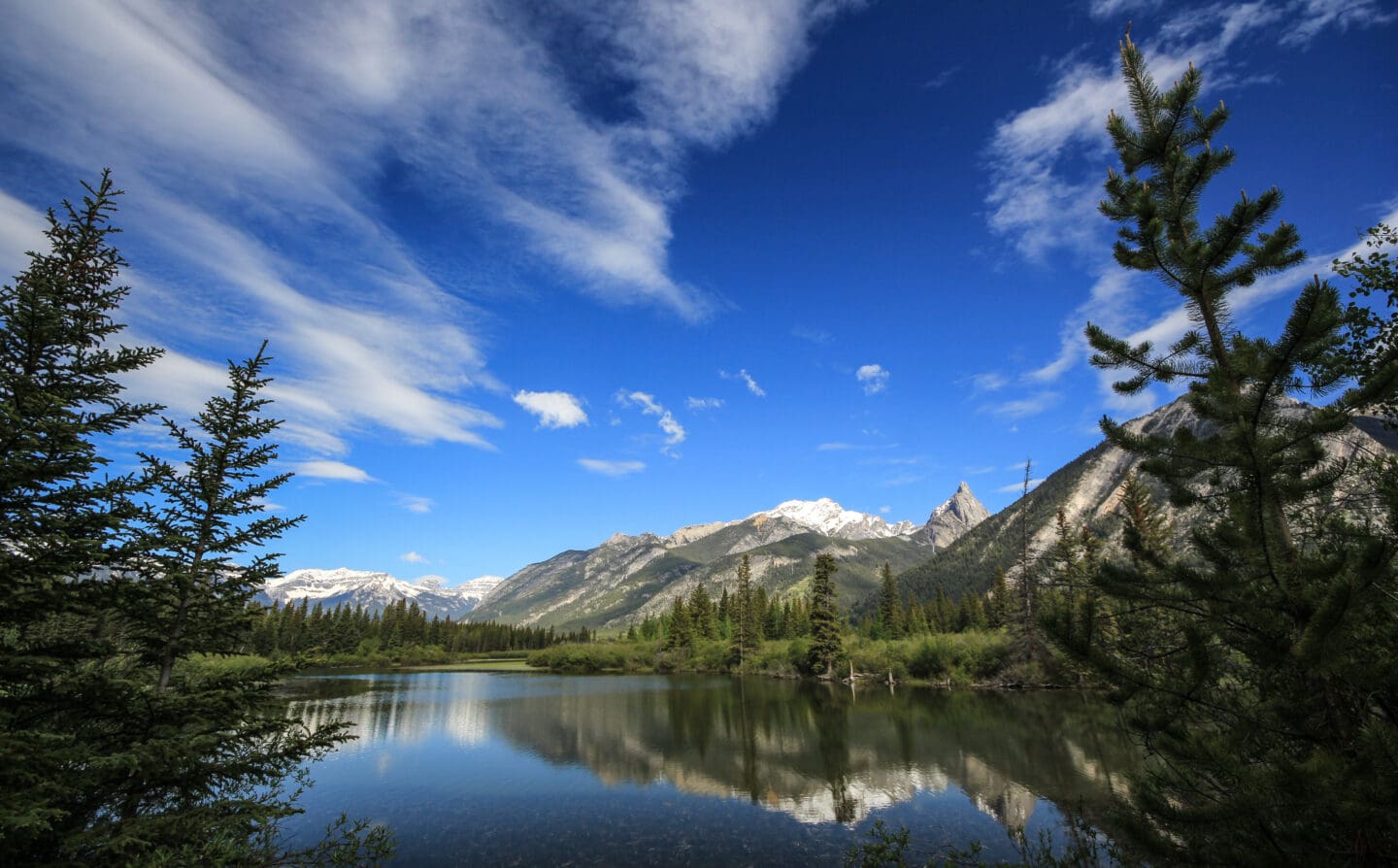 Banff's geography is characterized by its awe-inspiring mountain ranges, crystalline lakes, and dense forests. The Canadian Rockies dominate the landscape, providing a stunning backdrop for your exploration.
Banff National Park is home to iconic sites like Moraine Lake, Lake Louise, and the towering Columbia Icefield. These natural wonders offer breathtaking views and endless photo opportunities.
Accommodation: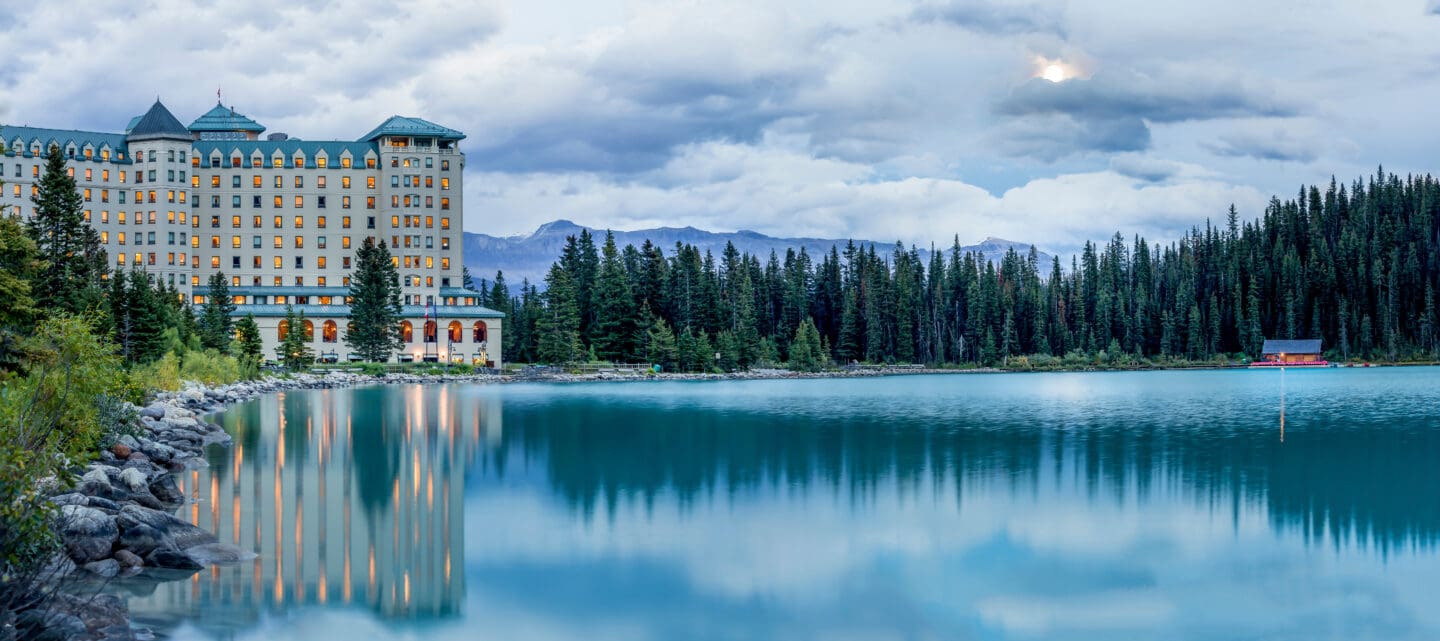 Banff offers a wide range of accommodation options to suit every traveler's preferences. Whether you seek a luxurious mountain lodge, a cozy cabin, or a budget-friendly hostel, you'll find it in Banff.
Stay in the heart of Banff townsite for easy access to restaurants and shops. Alternatively, choose a serene retreat tucked away in the wilderness for a more immersive natural experience.
Transportation: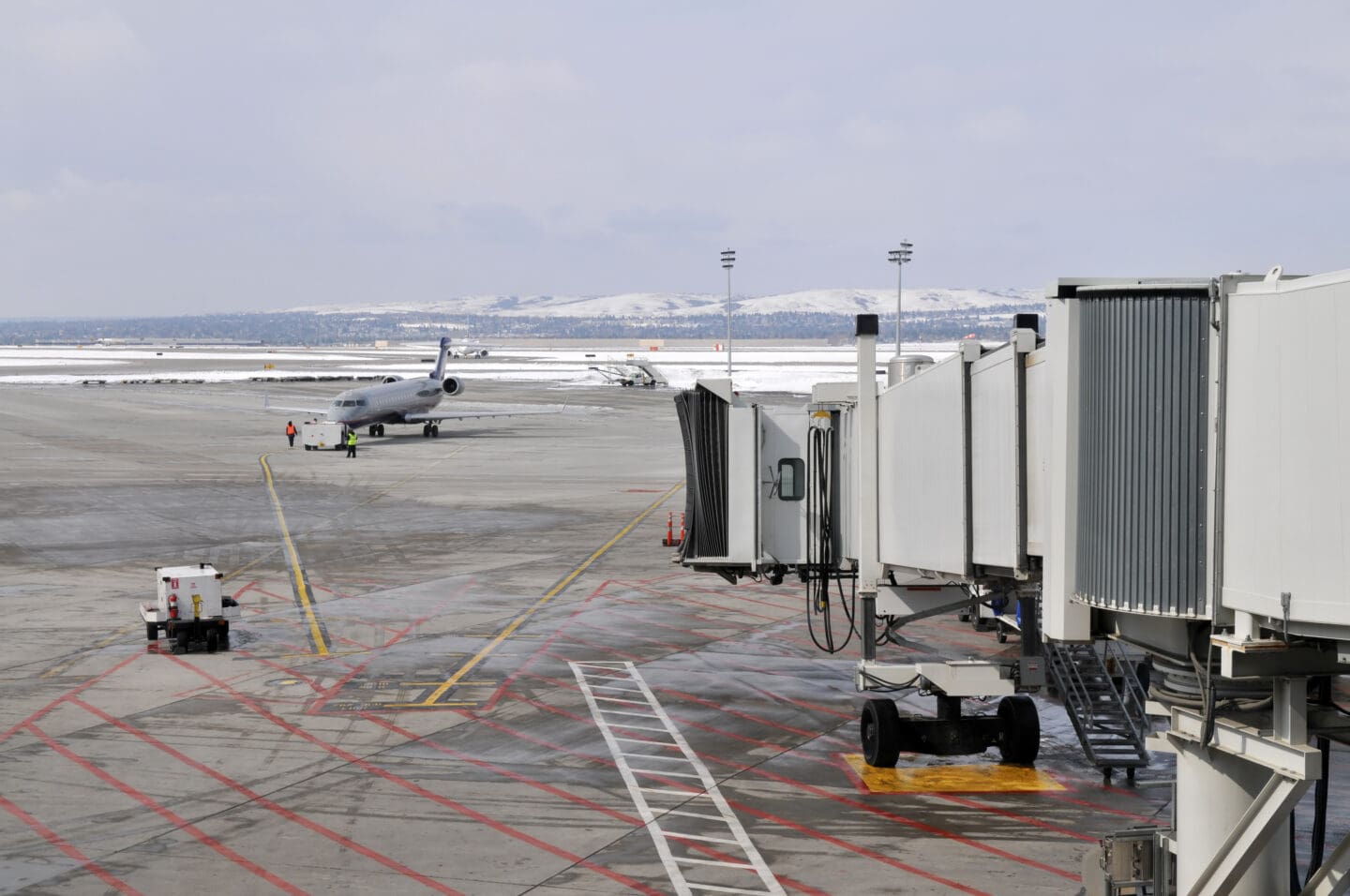 Getting to Banff is convenient thanks to its proximity to Calgary, Alberta. Calgary International Airport is the closest major airport, providing access to the region.
Once you arrive, explore Banff and its surroundings by car or rely on local shuttle services and public transportation. Banff's well-connected road network makes it easy to access the park's most famous attractions.
Best Time to Visit: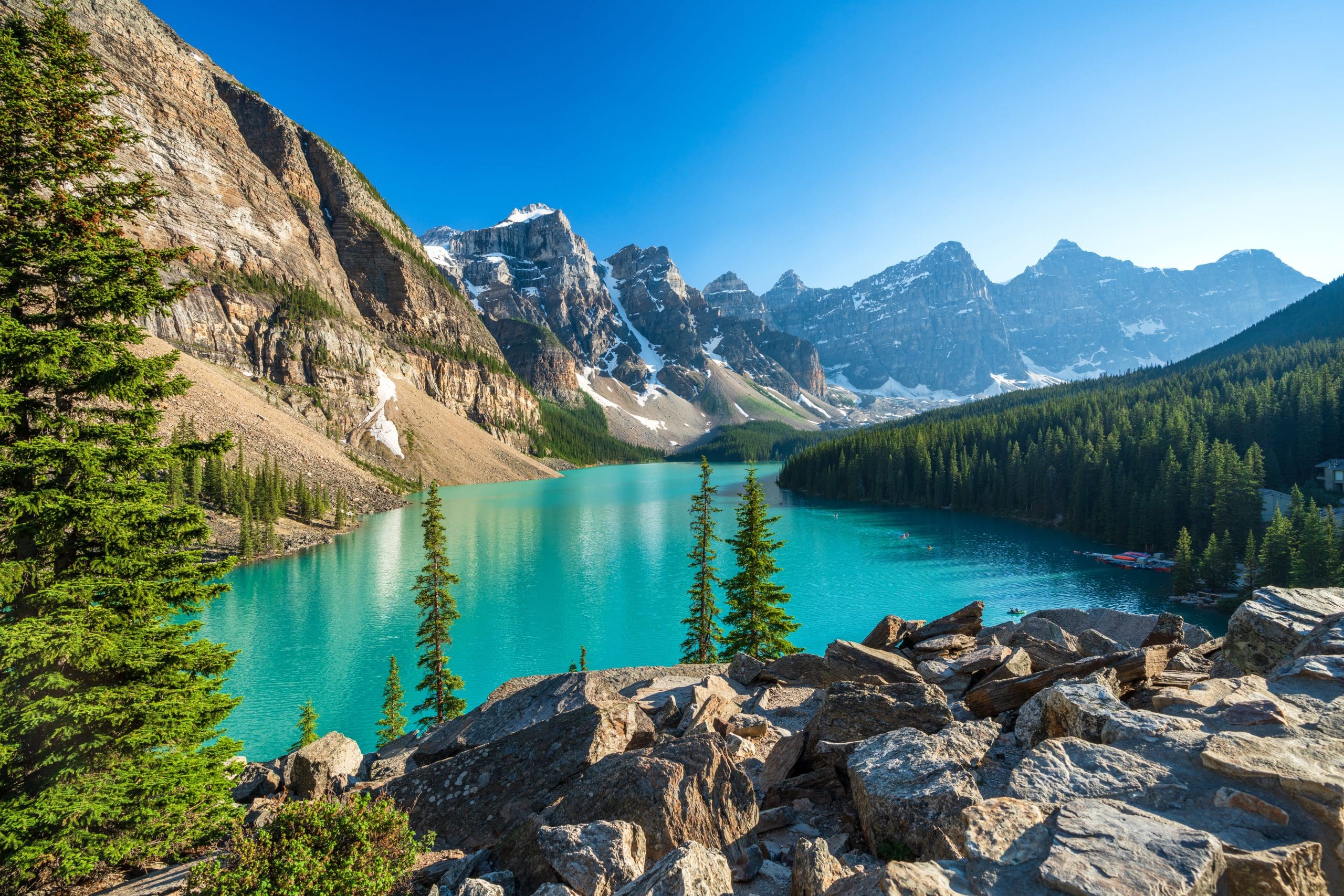 The best time to visit Banff depends on your preferences and the activities you enjoy. Summer (June to August) is ideal for hiking, outdoor exploration, and enjoying long daylight hours. Fall (September to November) offers crisp weather and stunning foliage, perfect for photographers. Winter (December to February) welcomes snow enthusiasts with excellent skiing and snowboarding conditions. Spring (March to May) is quieter, offering a peaceful retreat with melting snow and emerging wildlife.
Nearby Destinations: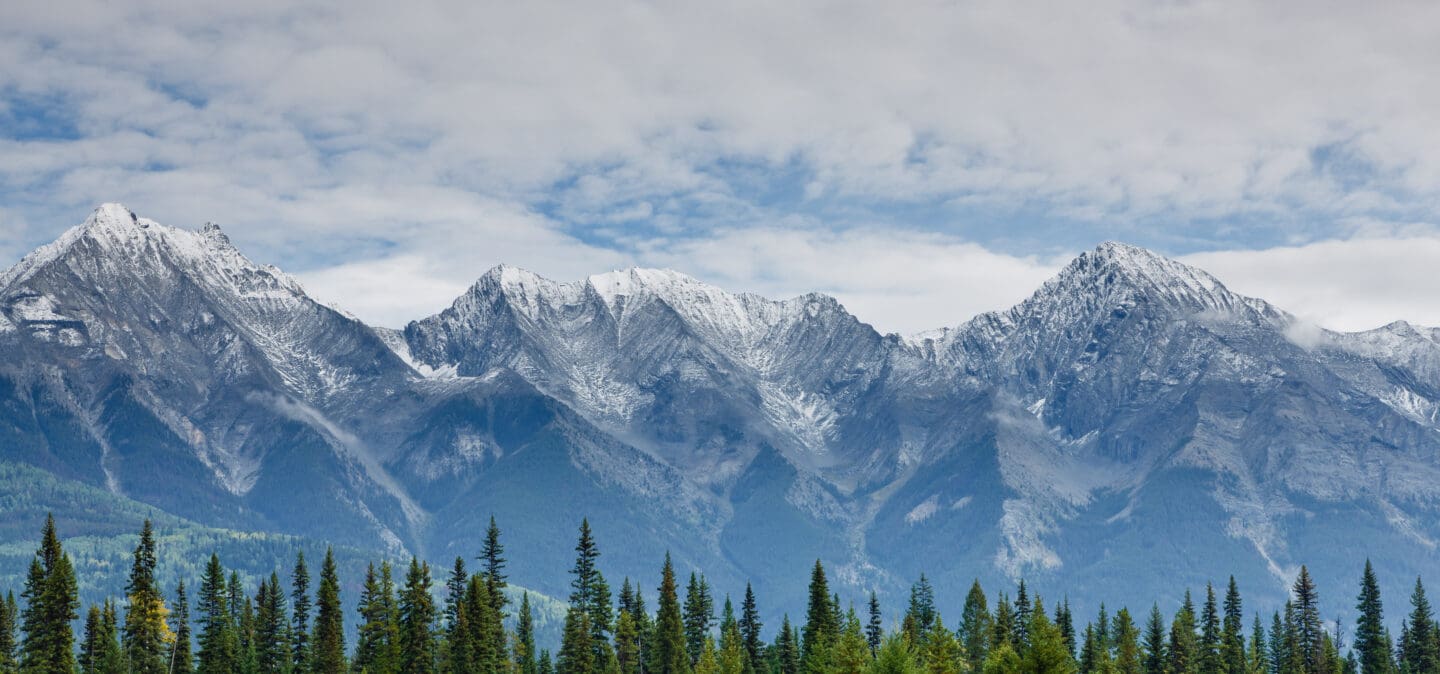 Banff's central location in the Canadian Rockies makes it a fantastic base for exploring nearby destinations. Head to Jasper National Park to experience another stunning Canadian gem. Or venture to Kootenay National Park for hot springs and unique geological features. Lake Louise and Moraine Lake are short drives away, offering additional opportunities for hiking and photography.
In conclusion, Banff is a nature lover's paradise, a playground for adventurers, and a place of serene beauty. Use this Banff Travel Guide to plan your journey and discover the wonders of Banff National Park. Whether you're exploring the outdoors, savoring local cuisine, or shopping for unique treasures, Banff promises an unforgettable experience. Pack your bags, and get ready to embark on an extraordinary adventure in the heart of the Canadian Rockies!