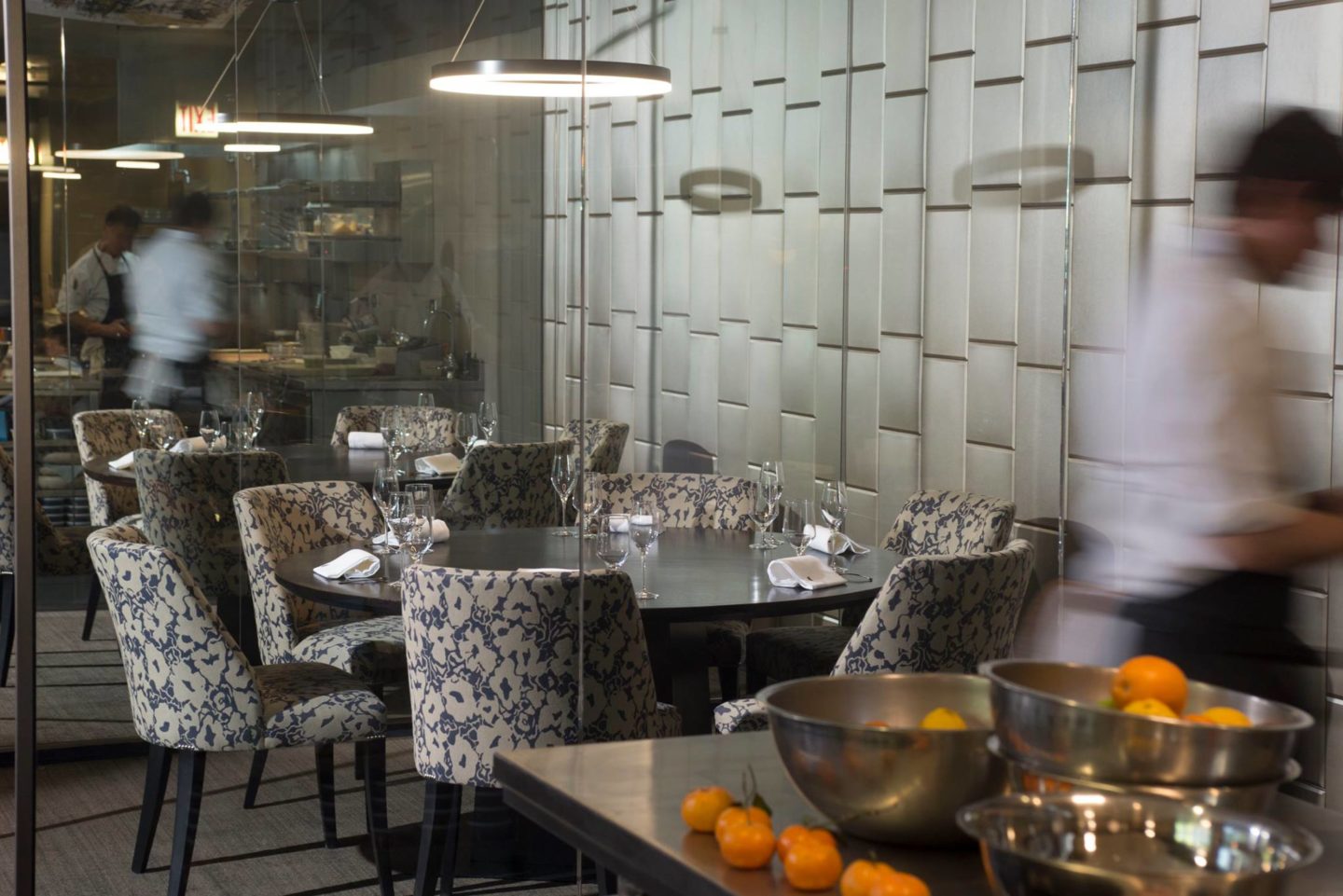 Chicago is quite a food destination. The dining options in the city are vast & varied, fast-evolving, and not easy to pick from! This list of best restaurants in Chicago will tell you where to go for the best tasting menus and where to go for the best Mexican, Mediterranean, and American food in the city. By the end of this post, you'll also know where the best pizza & hot dogs can be found. Also featured here is an Italian-Croatian restaurant and one known for its large spread of pasta & fresh vegetables!
1. Alinea
Alinea in Lincoln Park is among the best restaurants in Chicago, & is even said to be among the best in the world. With its 3 Michelin Stars & its James Beard Award, Alinea offers multiple-course tasting menus.
Alinea's dishes are masterpieces of Chef Grant Achatz, all known for being innovative and presented uniquely. Your food might come out on plates, or pillows, wooden cubes, or on a sheet spread out on the table. Here it's all about the flavors and the sights & smells that come with the dishes. Diners are impressed by the drama that accompanies the food.
Dining here is quite like a trip to a science lab. Make sure to book months in advance to try Alinea's food. The number of courses you'll be having will depend on where you manage to get reservations for; the restaurant's Gallery, Kitchen Table, or one of its 3 Saloons. There's also an 'Alinea To Go' option with 6 courses.
2. Ever Restaurant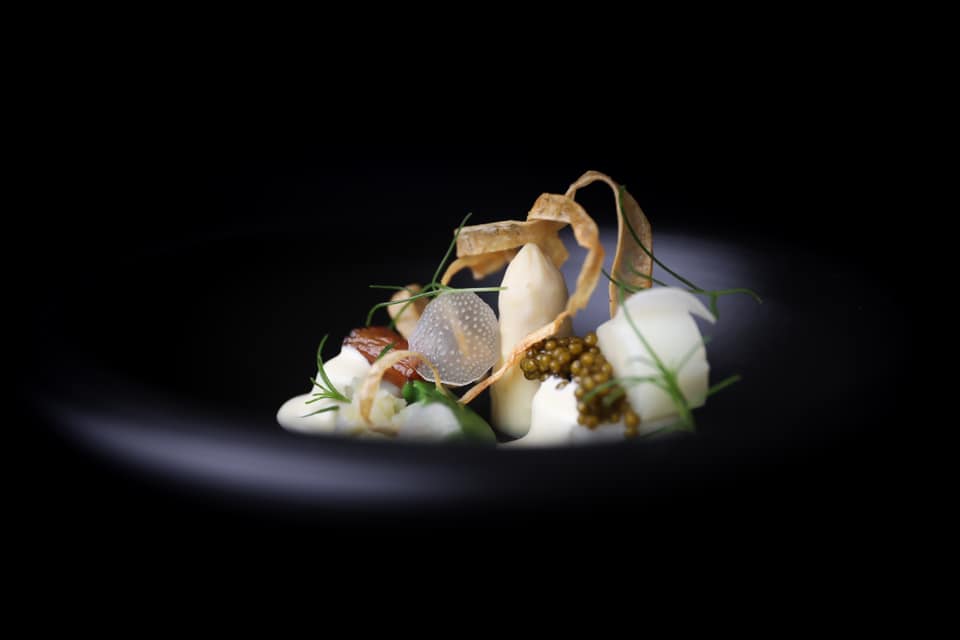 On Chicagoans' bucket lists, close behind Alinea has got to be Ever Restaurant on W. Fulton Street. This restaurant is also fine-dining. Dinner here comes in the form of 8-10 courses, along with well-liked wine-pairings. And dinner should last around 2 and a half hours.
Ever was brought into being by Chef Curtis Duffy of Grace fame & his business partner. This restaurant that opened in 2020 has already carved a place for itself in Chicago's dining scene with its modern & stylish interiors, pleasant ambiance, & delightful presentation of its very creative dishes.
After a meal that's prepared with fresh seasonal produce & catch, you might also be taken on a kitchen tour to complete the Ever experience!
3. Mi Tocaya Antojeria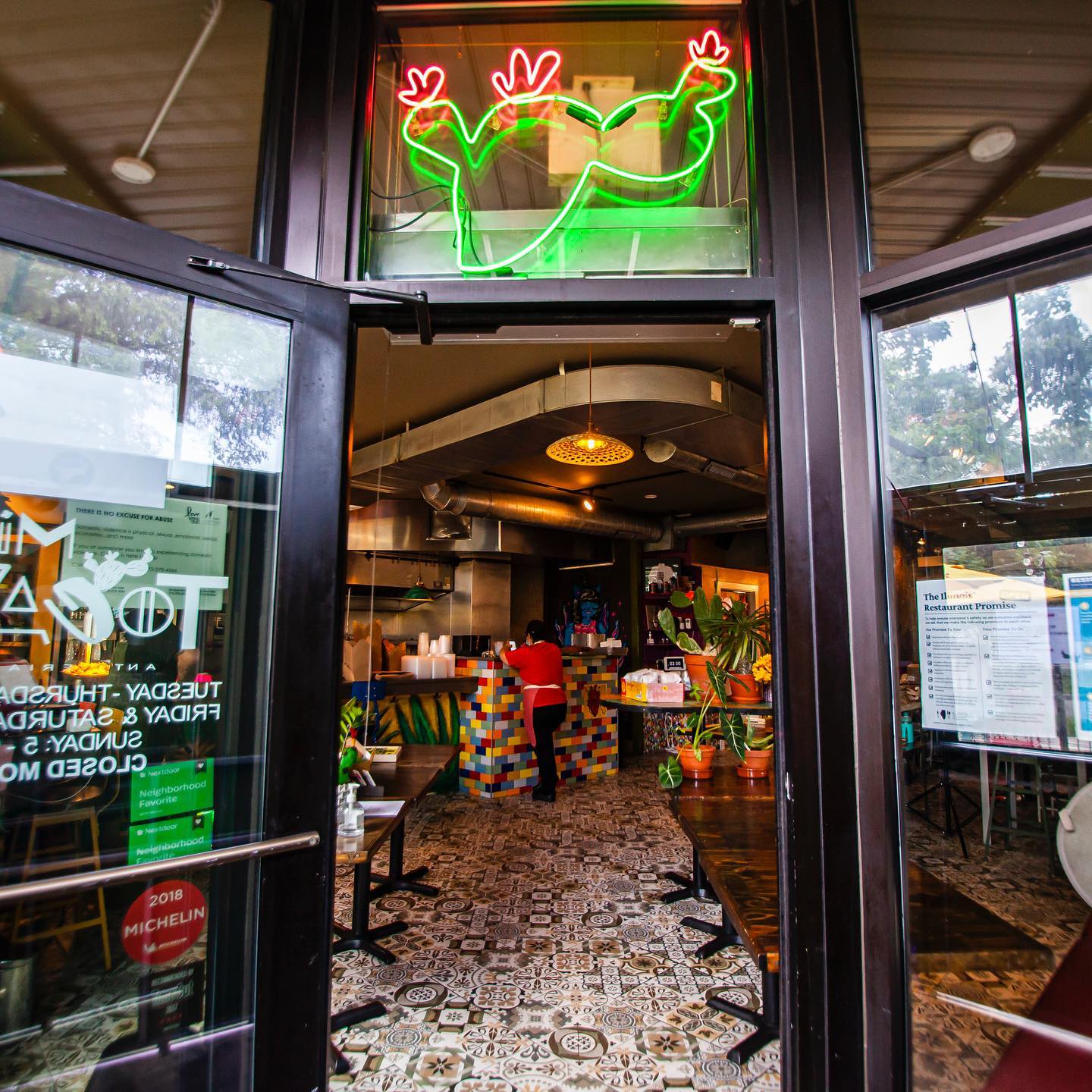 If you'd like some fine Mexican food, the place to go is Mi Tocaya Antojeria on Logan Boulevard. This is one of the best restaurants in Chicago & serves small, medium, & large plates, cocktails, and a few desserts. The food here is creative and inspired by the chef's family recipes.
The food is colorful & delicious and the staff is friendly. The atmosphere is lively. They also have patio dining.
The tacos, beef tongue, & peanut salsa served at Mi Tocaya Antojeria are highly recommended. To avoid the long wait to eat there, you might want to make reservations before you go.
4. Aba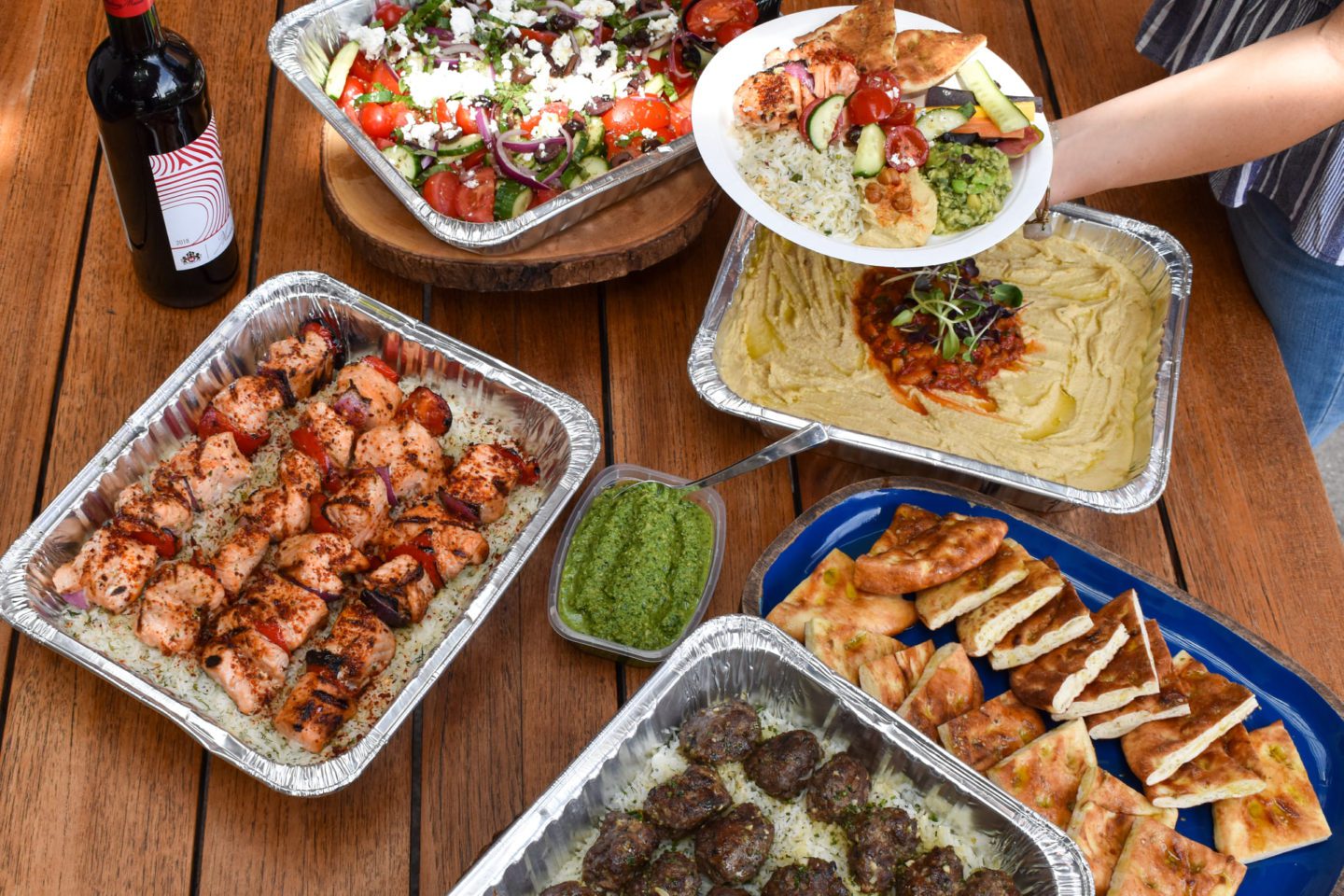 For Chicago's best Mediterranean food, make your way to Aba on N. Green Street. Regular diners to Aba have only good things to say about this restaurant. It's known for its fresh and flavorful food, attentive service, relaxing music, inviting interiors, & views of the city of Chicago.
People come here for the restaurant's hummus which is accompanied by a selection of toppings (the Short Rib Hummus is a big hit), Kefta Kebabs, Crispy Pork Belly, Cream feta, breads & cocktails. The restaurant is also known to serve Mediterranean-inspired wines & spirits. Vegetarians & vegans will also find lots of options here.
The reasonably priced Aba can get very busy so you might want to go early or see if you can book yourself a table. This place also has rooftop patio seating!
5. Pequod's Pizza
Pequods in Lincoln Park is a must-visit for pizza, especially the famous Chicago-style deep dish. It's always ranked one of the best restaurants in Chicago for pizza. Pequod's pizzas stand out for their chewy, cheesy, caramelized crusts.
Housed in a red brick building, this pizza joint serves only fresh pizzas and has a wide selection of toppings. However, when you go, go prepared for a wait of 45-50 minutes for your made-from-the-scratch pizza to arrive at your table. It's sure to be worth the wait. While you wait, you could order some buffalo wings, a soup, or a beer.
Pequod's is also liked for its decent prices & service. It stays open late at night and that's a plus, too. It has one more location in the suburbs.
6. Rose Mary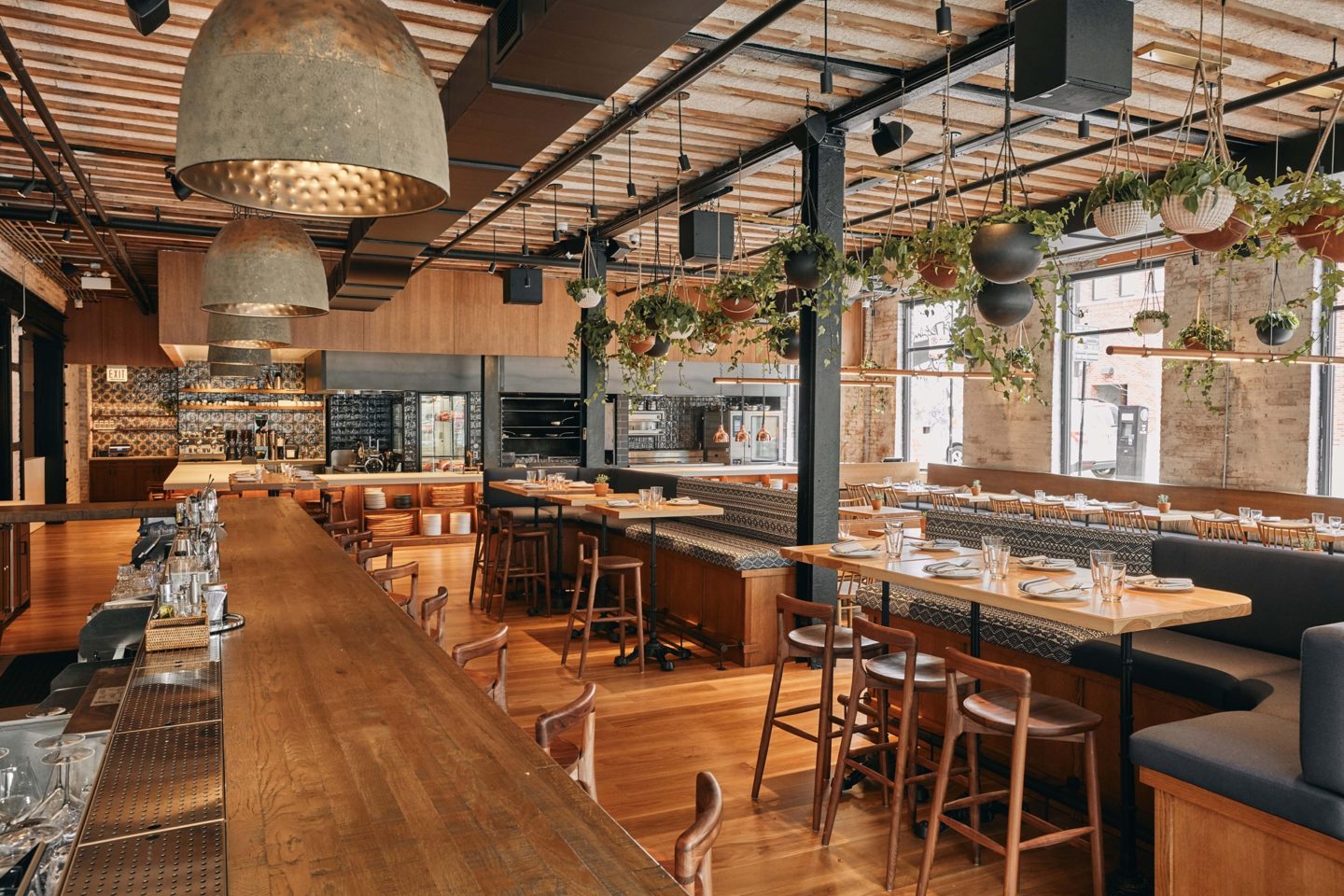 And if you'd like to try some Italian-Croatian dishes, there's Rose Mary. Situated in Fulton Market, this restaurant is the brainchild of chef Joe Flamm. He refers to the food at Rose Mary as 'Adriatic drinking food.'
It's been doing well with Chicagoans and it's quite a busy restaurant, one you might want to try to get reservations for when you plan to dine there. The service here is great and the wine list is also pretty good. The menu here is dependent on the availability of seasonal vegetables. However, the specials here seem to be Tuna Crudo, Stracciatella, Gnocchi & Squid-Ink Crni Risotto. Make sure to have some gelato for dessert when you dine here.
Rose Mary has some patio seating, too.
7. Boka Restaurant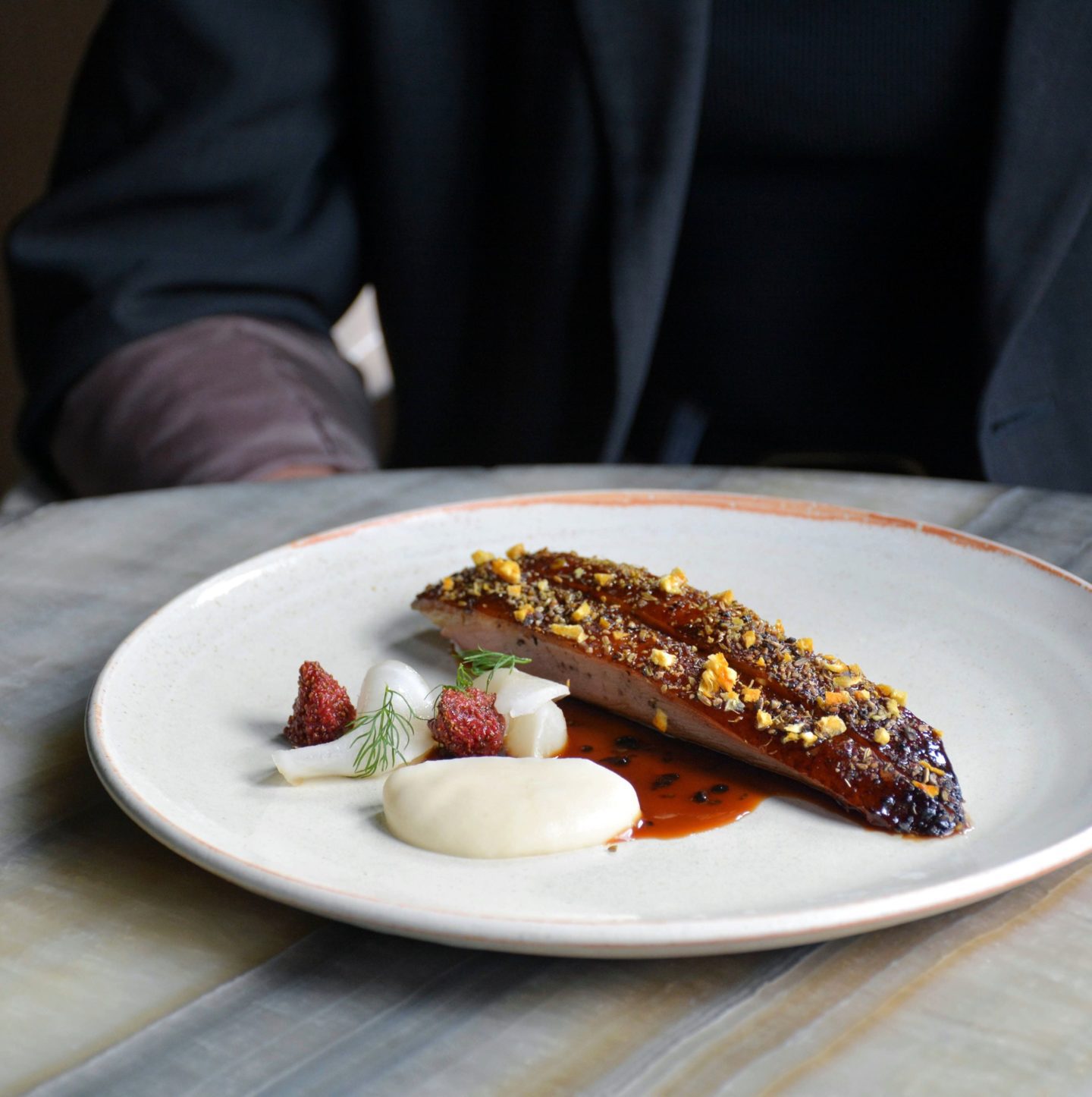 One of the best restaurants in Chicago for American food is Boka on Halsted Street. This upscale restaurant is set in elegant interiors and has a seasonal menu. The Chef's Menu here is a successful one. They do have a regular menu too.
Popular with the regulars here are the Short Ribs, Duck, Oysters, Poached Halibut, Aged Fuck, & Arctic Char to name a few items. Hazelnut & Coffee dessert is the sweet dish to have here.
This restaurant with many awards and recognitions to its name also has fairly good wine pairing.
8. Superdawg Drive-In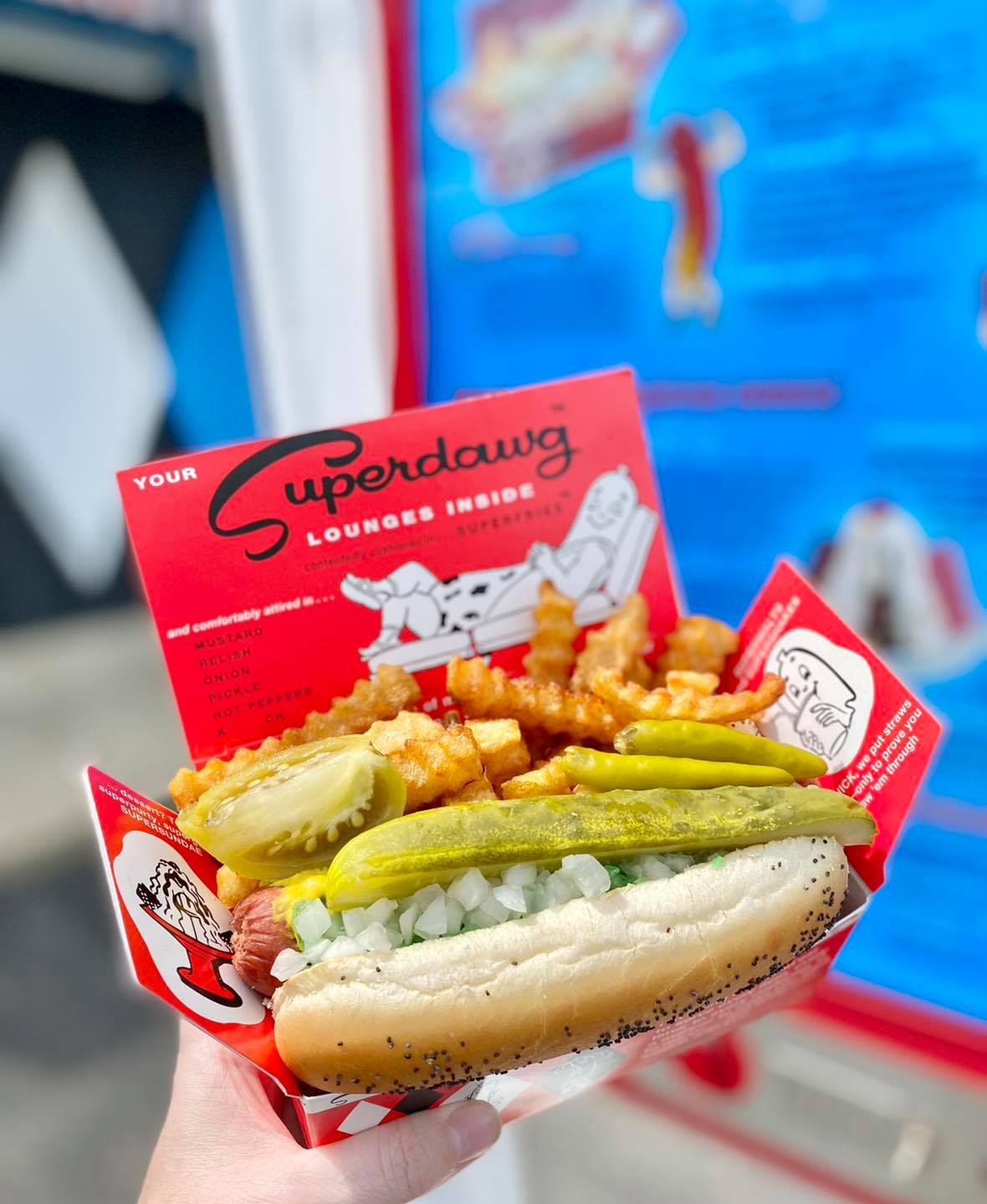 When you're in Chicago and you've got to have a hot dog, the place you go to is Superdawg Drive-In. They have a couple of joints in and around the city. They also sell good burgers, shakes, & ice cream. Their Onion Chips are a must-try (so are the pickled green tomatoes that come with the dogs).
This old-fashioned drive-in is a Chicago institution that has had people visiting it for decades now.
9. Daisies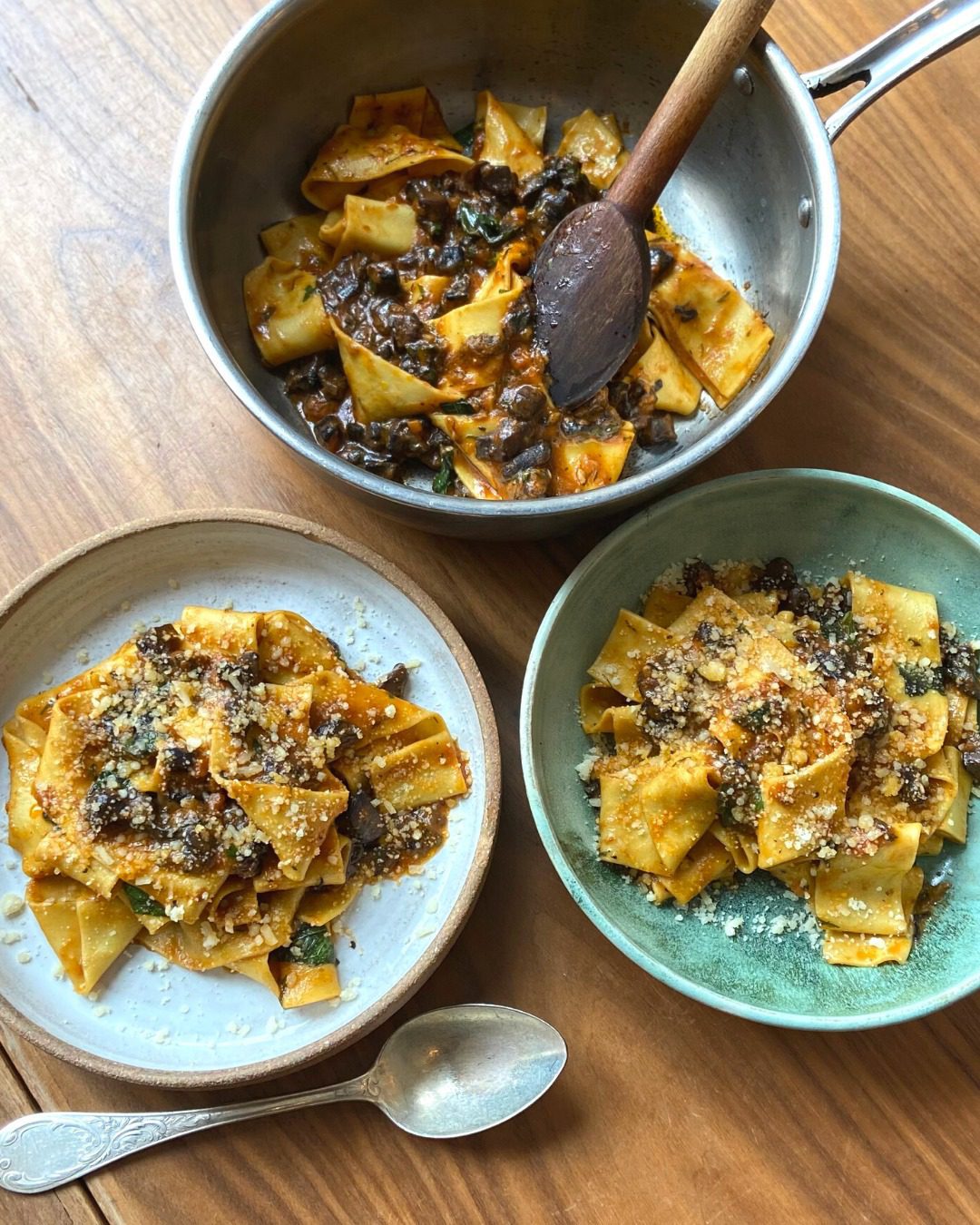 Another Chicago-favorite to try is Daisies that serves New American cuisine but specializes in pasta & seasonal salads. They have so many different types of pasta dishes, all of them vegetable-driven, and made from produce from the chef/owner's brother's farm. Some of the fresh harvest can be bought at the Daisies Market too. (They sell some pasta sauces there, as well.)
Apart from that, Daisies is also loved for its sandwiches, gnocchi, & wines. This neighborhood restaurant is open for lunch & dinner. It's a great place for brunch, too.
You'll also find gluten-free pasta at Daisies. This restaurant is kid-friendly, the staff is hospitable, and there's backyard seating too.
10. Virtue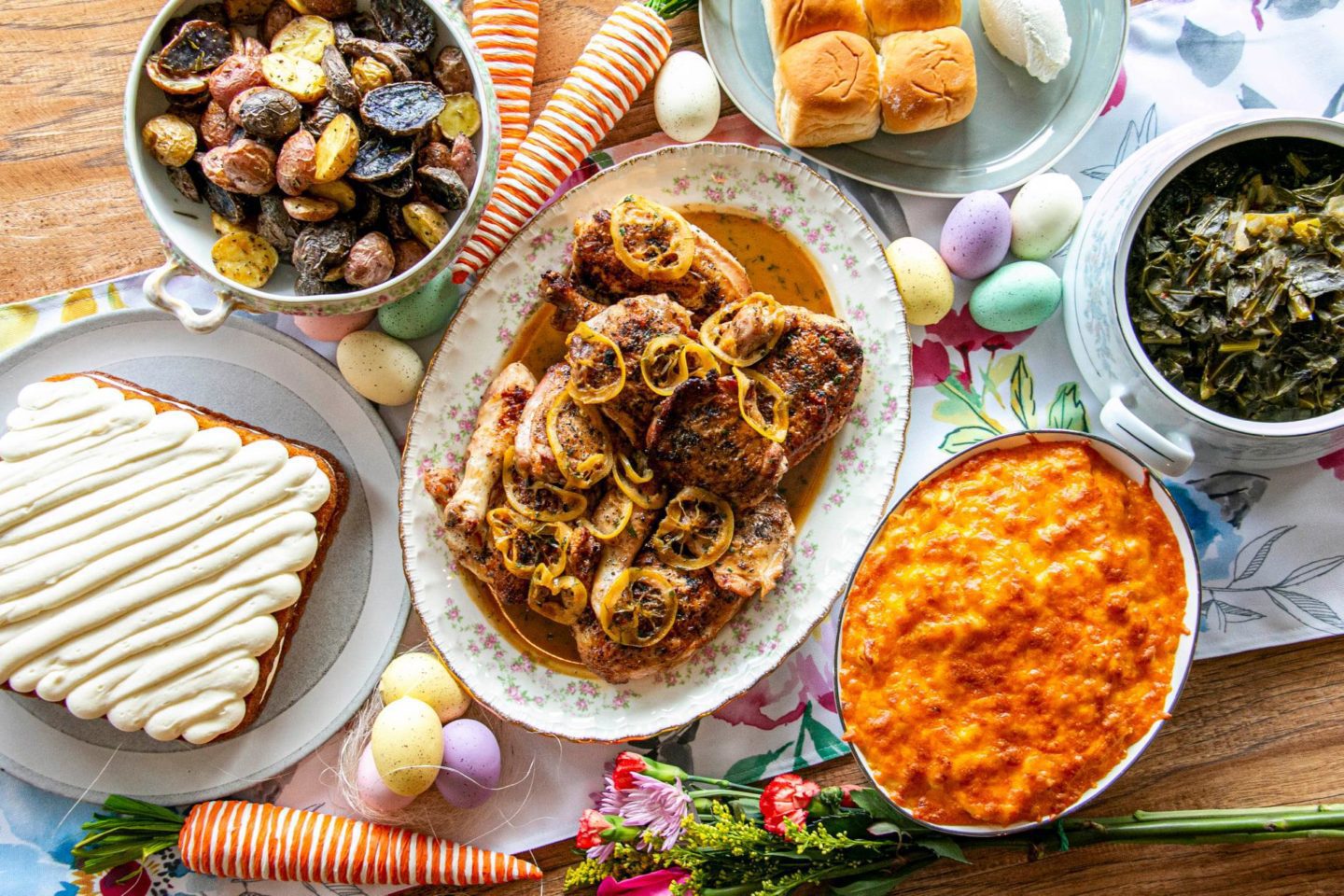 Virtue in Hyde Park is where you go for the best restaurant in Chicago for Southern cooking. This trendy restaurant with an open kitchen that opened in 2018 has made its way to the locals' hearts & souls with Chef Erick William's home-style cooking.
If you are wondering what to order here, go for Fried green tomato, Gumbo, Short Rib, Blackened Catfish, & Mac 'n Cheese. Finish off your meal with their highly recommended banana pudding.
Other reasons to dine here: the portions are generous and the service is friendly.