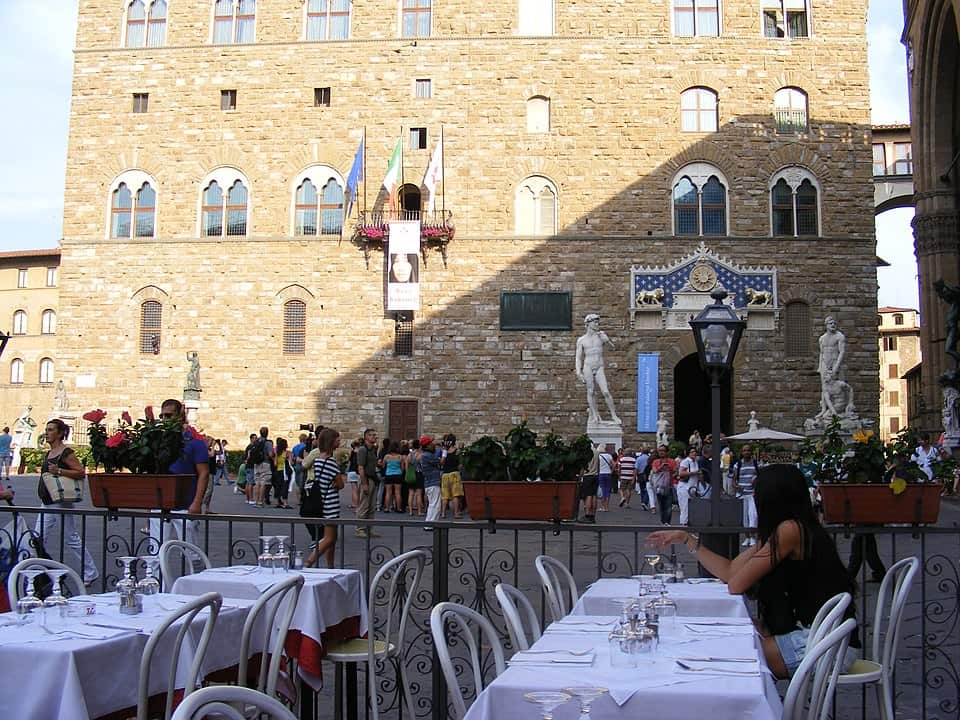 Florence is a very touristy city in the central part of Italy and offers a wide range of Italian food. Visitors come here to experience its culture and see its world-famous art. However, Florence does have some specialties of its own too, which are all included in this list of the best restaurants in Florence.
Most of the popular restaurants here throw in a pinch of a Florentine twist to well-known Italian preparations. What most stands out of Florence's cuisine is the thick steak you find in fine-dining restaurants as well as trattorias. It's called bistecca alla fiorentina and if you're a meat-eater, that's the one thing you must try while in Florence. And don't forget that being in Firenze also means you indulge in gelato — lots of it.
Now, here's a list of some of the best restaurants in Florence, Italy to help you explore Florentine food.
Trattoria Cammillo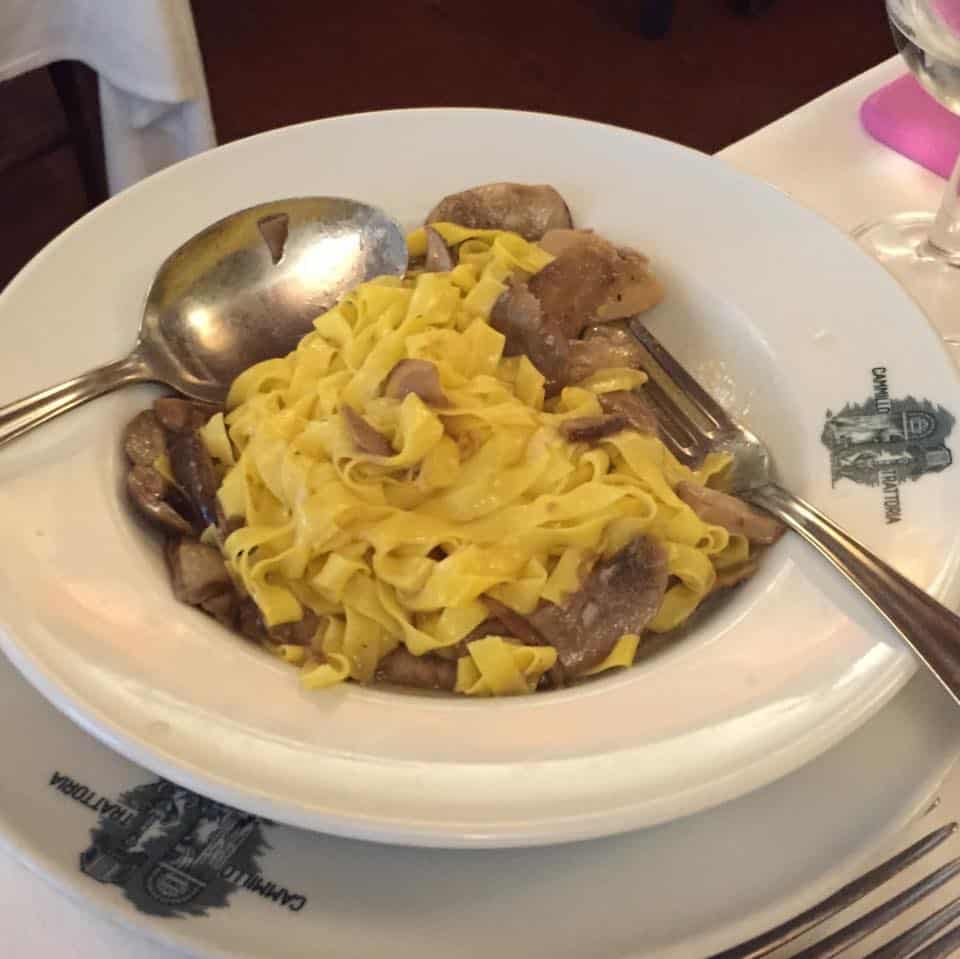 When you're in Florence and looking at visiting a traditional trattoria and eating with locals & tourists, Trattoria Cammillo is the most recommended. It's certainly one of the best restaurants in Florence. It's family-run and has been serving Florence since the 1940s. The food here — everything from the pasta to the steak and even desserts are well-liked. So are the drinks!
Even with its pasta menu changing on a daily basis, Trattoria Cammillo's lengthy menu is highly spoken about. It has good vegetarian and vegan options, too. This trattoria is on the south bank of the Arno River and not very far from Palazzo Pitti & the Ponte Vecchio, the covered bridge lined with shops.
La Bottegao Del Buone Caffe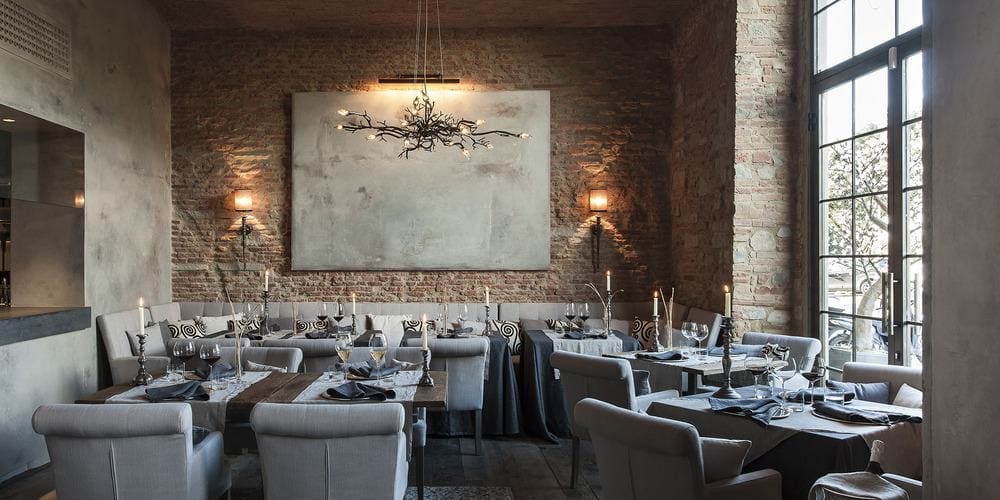 If you're looking for Florentine fine food or need to have a special evening when in Florence, the place to book a table at is La Bottegao Del Buone Caffe. This is a fine dining restaurant with a Michelin star.
Known for its high-quality food, organic vegetables from its own farm & impeccable service, La Bottegao Del Buone Caffe has an open kitchen and an elegant outdoor dining area. The presentation and the details of the food served here also make a mark.
Trattoria Mario
Trattoria Mario has been serving Firenze since 1953 and has managed to stay on top of its game with traditional and delicious food. It has also kept up a promise of prices that are easy on the pocket.
Located near the central market, Trattoria Mario is a busy place that sees a lot of Florentines. Arrive early to be able to eat here. Be warned that the menu here is different every day. However, some of its house specials and its Florence-style steak are daily items.
Il Latini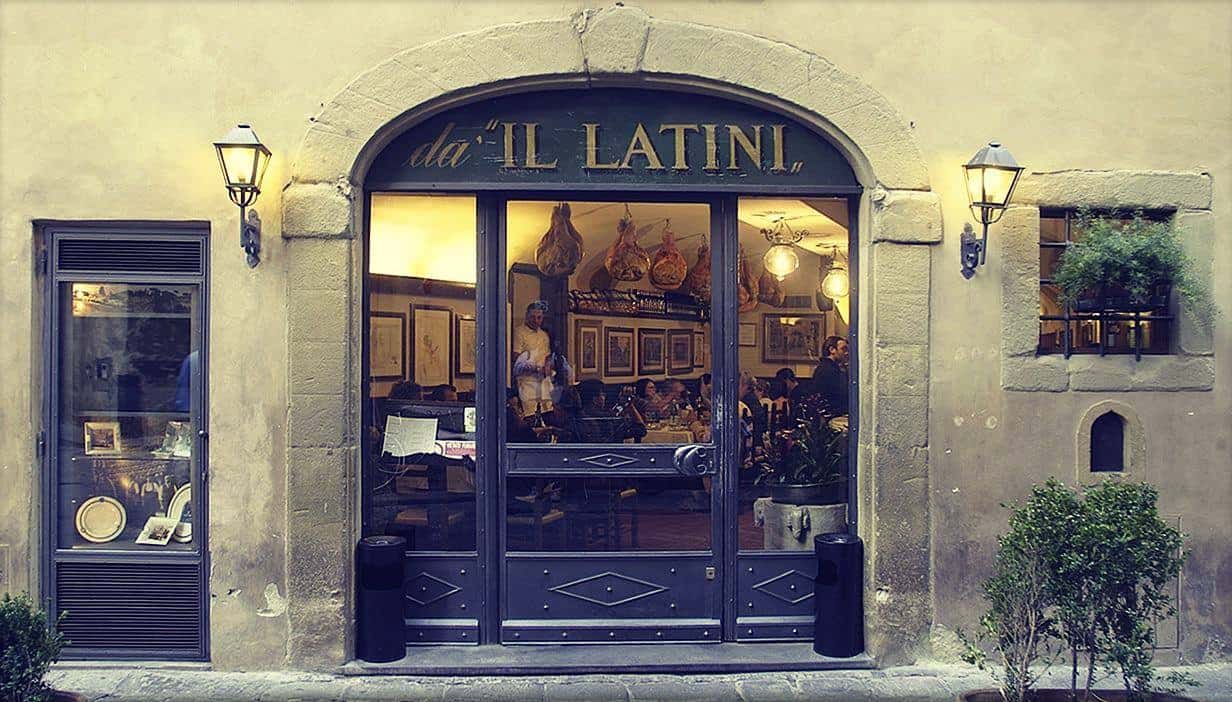 Say you're very hungry after a long day of sightseeing and would like some of that T-bone steak that Florence is famous for, the place to head for is Il Latini. The size of the steak that will be brought to you is something to talk about. Some people will even tell you that this is the best place for the local steak. Make sure to order their house wine to go with it!
A dinner here might not be an inexpensive one, but it will be worth it. You'll be dining at a place with a lot of character. You'll find cured ham hanging from the ceilings and you'll see that this place attracts a very mixed crowd. And with its communal seating, chances are you will have a memorable meal here with hardly anything to complain about.
4 Leoni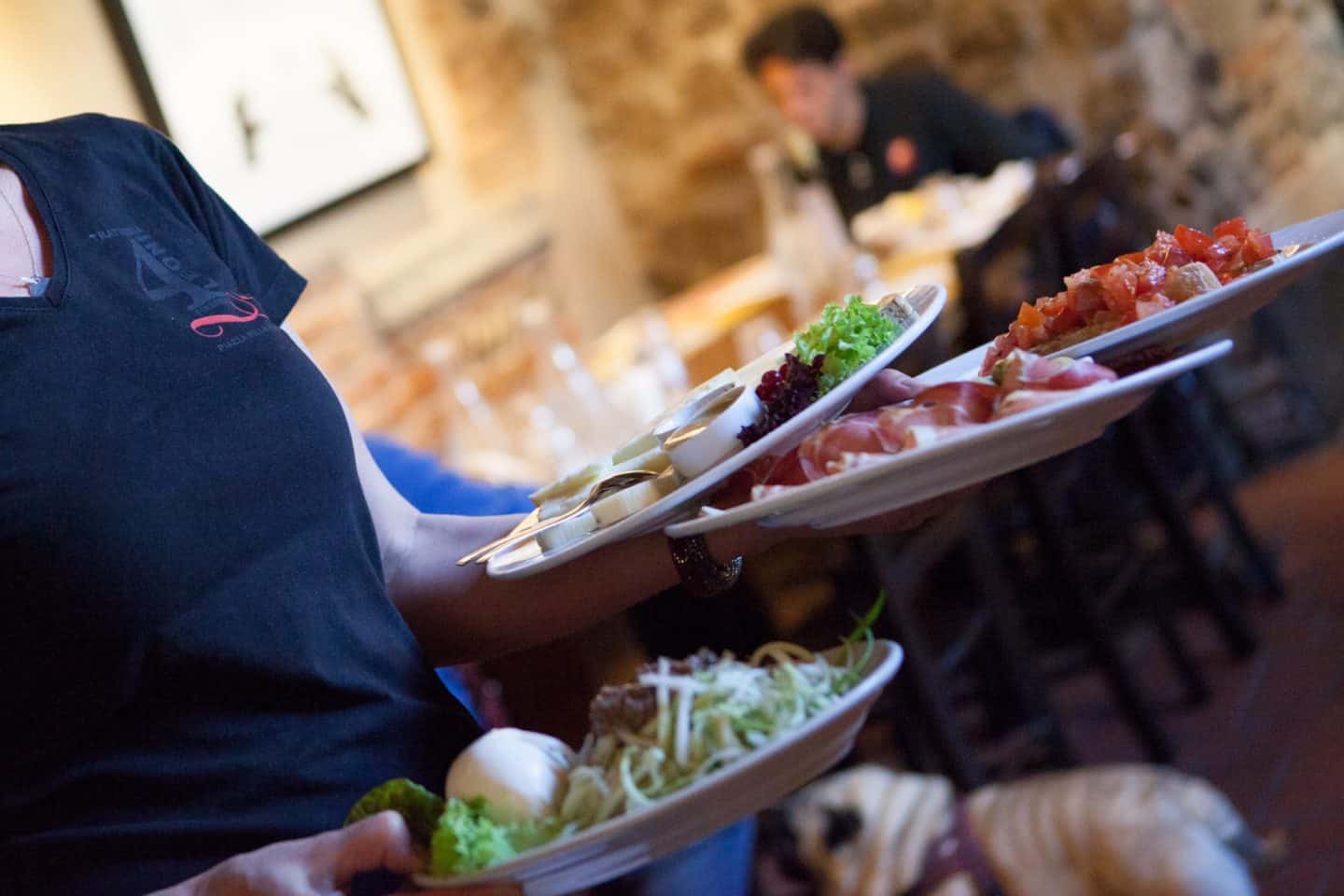 Located near Palazzo Pitti, 4 Leoni is another place you're likely to not regret dining at. The food is Italian and you can opt to eat indoors or out. If it's going to be outdoors, it's going to be in a charming courtyard.
4 Leoni's specials are its Pear Ravioli, meat dishes, salads & its cheesecake. It has good vegetarian options also. The quality of the food, the service and the atmosphere make it a very likable restaurant which is why it landed on the list of best restaurants in Florence.
Trattoria La Casalinga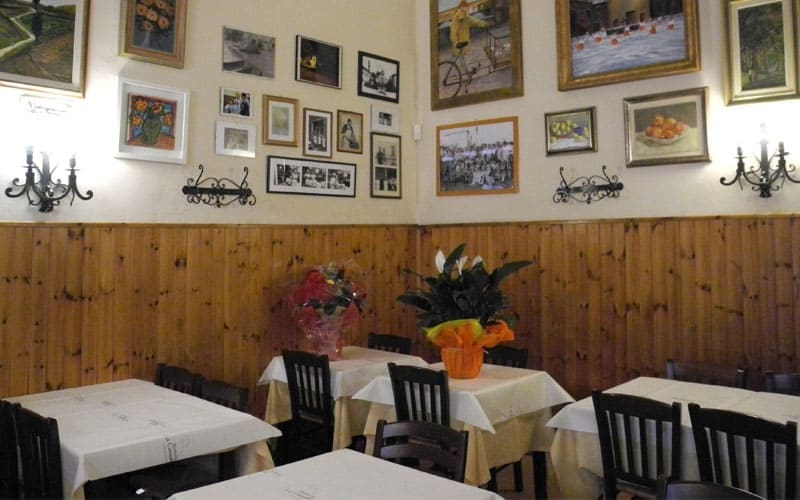 Trattoria La Casalinga near Santo Spirto is also likely to go into your list of favorite places to eat in Florence. With its low lighting and traditional home-cooked-style food, it's a place where you will instantly feel at home.
This Trattoria sees a lot of locals and is almost always full, proving that it's a special place. And that also means reservations are highly recommended if you would like to have a meal, here. Pasta, traditional meat-dishes, fish & vegetables are all served here at this eatery that feels like a neighborhood hangout.
Osteria dell'Enoteca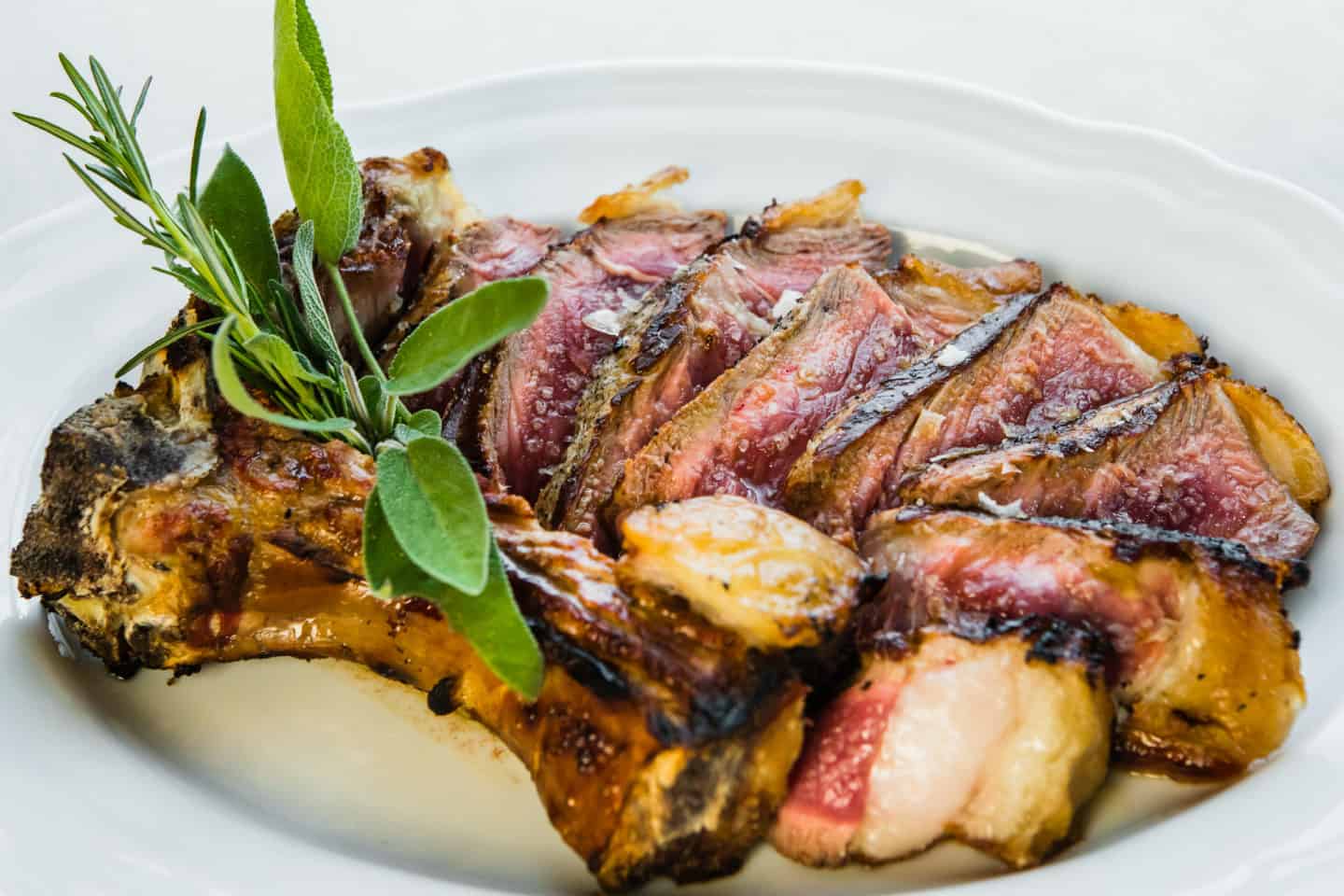 This is a restaurant that claims it was set up with the idea of offering traditional Italian dishes accompanied by traditional Italian wines. Osteria dell'Enoteca is situated near the Pitti Palace and has lived up to its purpose.
What to eat here includes grilled meat, slow-cooked stews & tiramisu. You'll also find good wine in this casual, friendly, and reasonably-priced Osteria housed in a brick building.
iO – Osteria Personale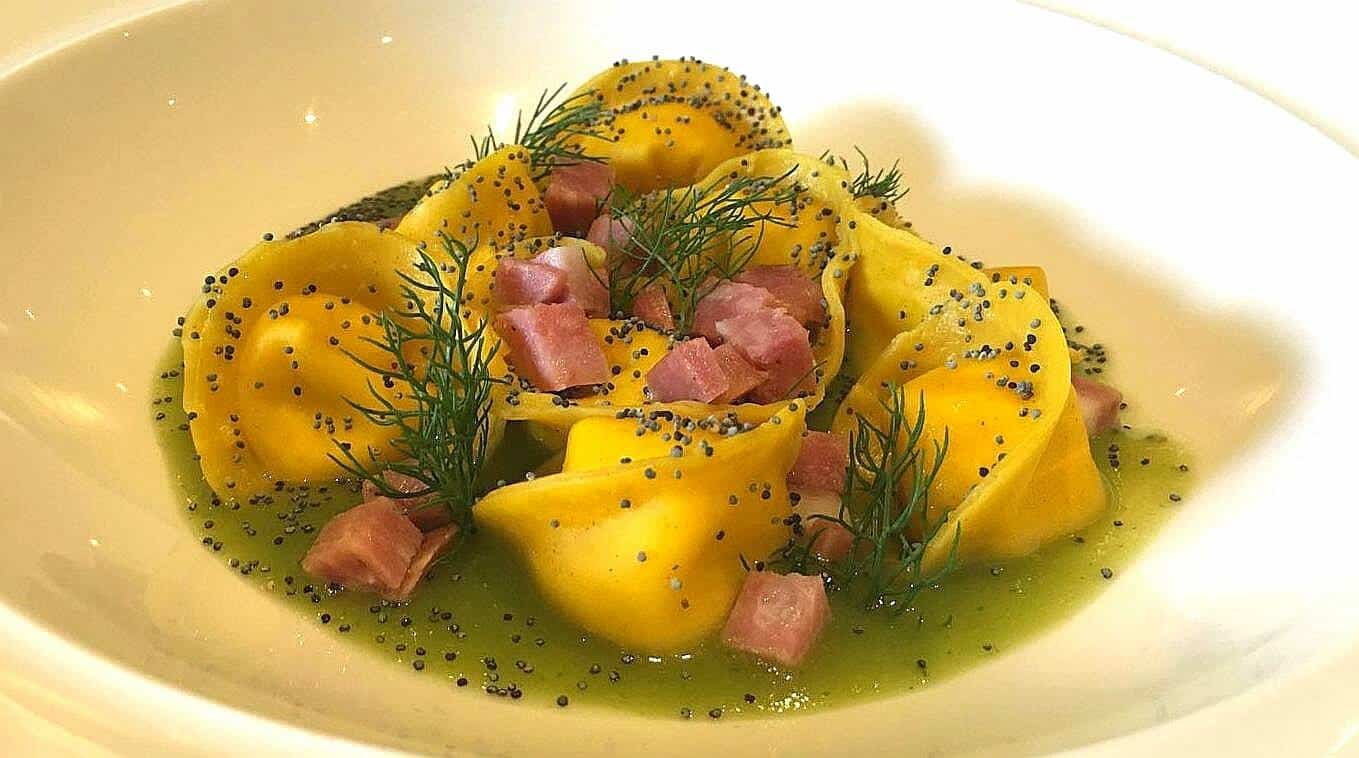 Go to iO – Osteria Personale and you will find yourself in a restaurant done up in contemporary decor and presenting its food in a very creative way. However, the items on the menu are all influenced by the region.
iO – Osteria Personale is also where to go when you are in the mood for some seafood during your Florence trip. The tasting menu here is an often recommended option. Add to that the attentive staff and you are sure to have a pleasant meal here.
Essenziale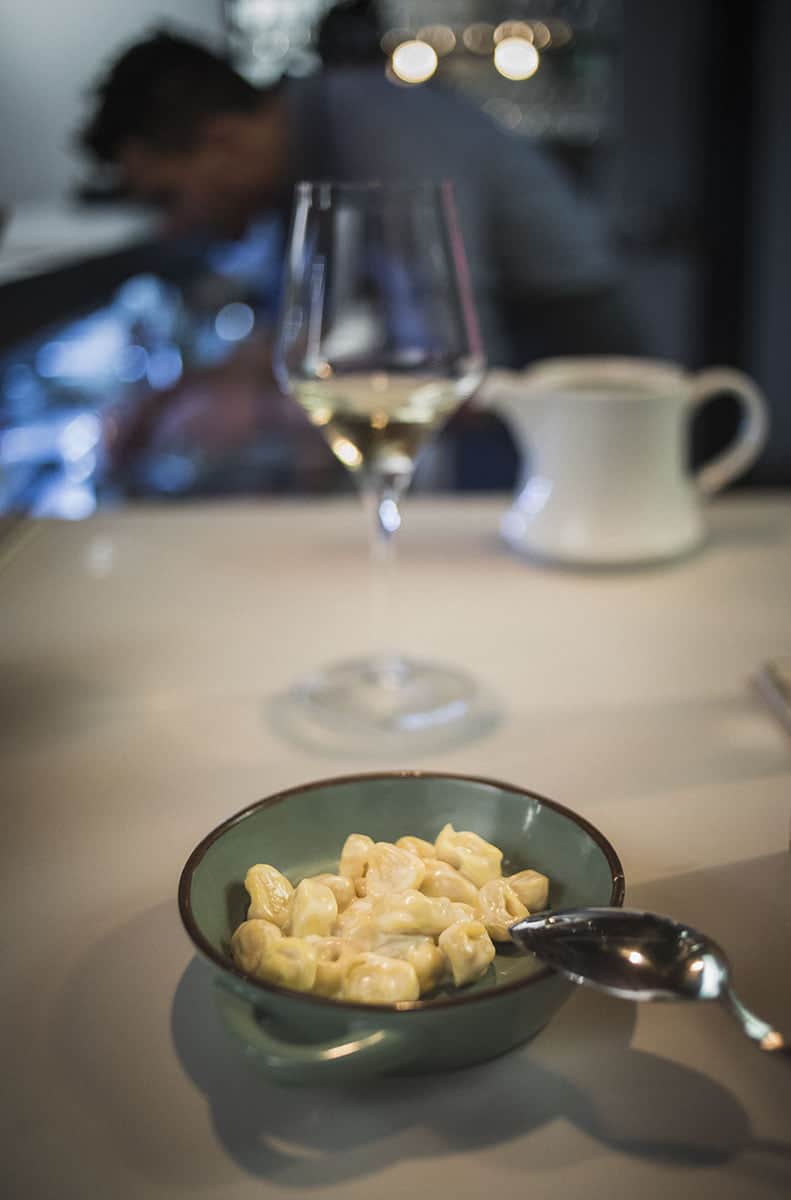 This is another of those restaurants that's simple & modern and offering a fairly good tasting menu. The music played here adds to the youthfulness of the place.
The dishes served at Essenziale are innovative and the service is professional. This restaurant in Piazza di Cestello is open for dinner from Tuesday to Saturday. Make sure to try the Olive Oil Ice Cream when you are here. It's a standout!
Trattoria Cibrèo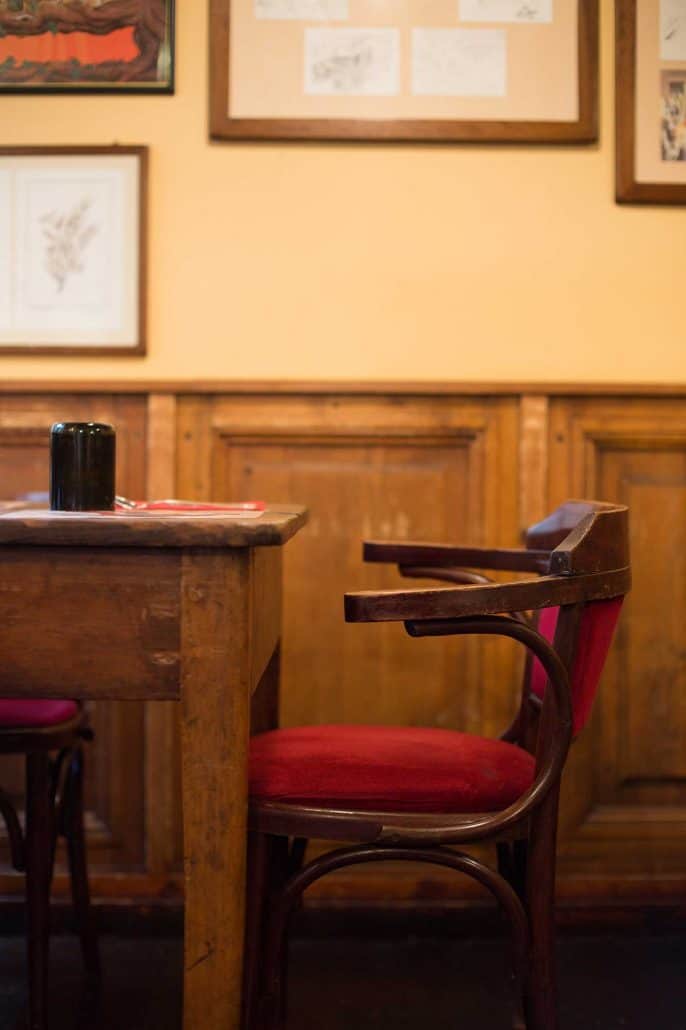 This is yet another of the best restaurants in Florence, specializing in authentic and fresh Tuscan cuisine. It's a sister of a restaurant of the same name. Trattoria Cibrèo offers pretty much the same items served in the restaurant but lives up to the name of a trattoria by offering them at a lesser price.
Comparatively more modest even in its decor, this trattoria has a spread of soups, meats & desserts that are local favorites. The roasted pork and beef available here are highly recommended. Be warned, this trattoria too is a busy one and you will have to arrive early to eat here because this place does not entertain reservations.