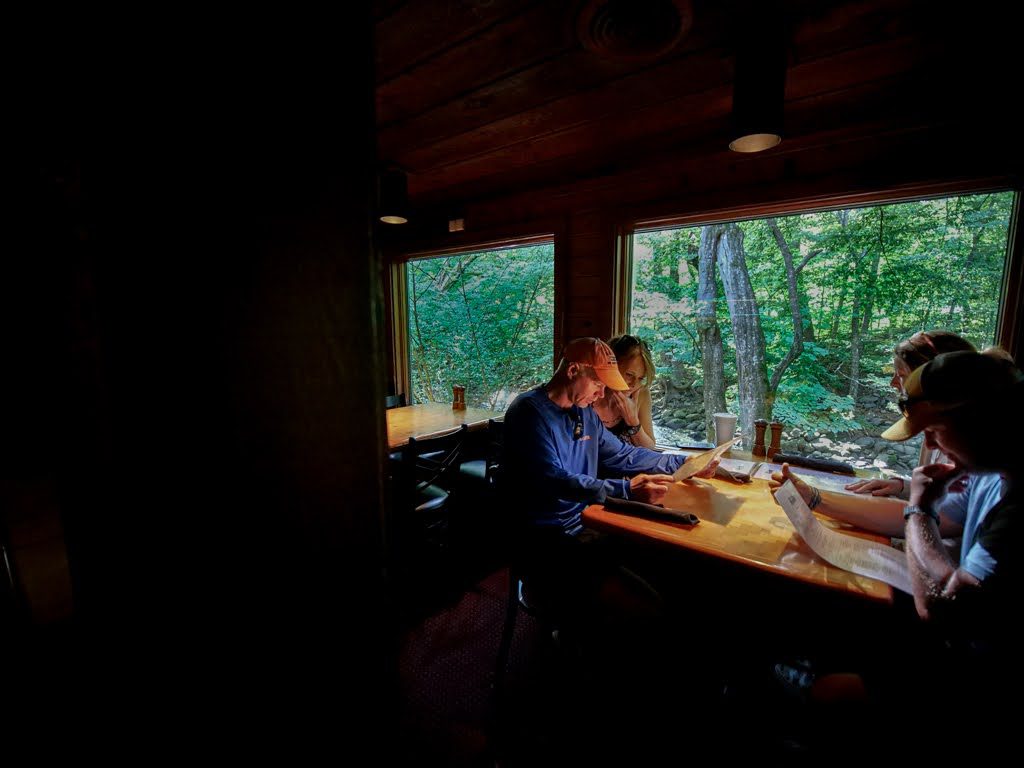 Being a popular tourist town, Gatlinburg has a large number of restaurants, all within short distances of one another. To go to the best of them, you can use this list of best restaurants in Gatlinburg. It has some breakfast and steak options, even a place specializing in seafood. Also picked out are some bistros that are far from the crowd and promising peaceful experiences to take home from this mountain resort.
1. Tennessee Jed's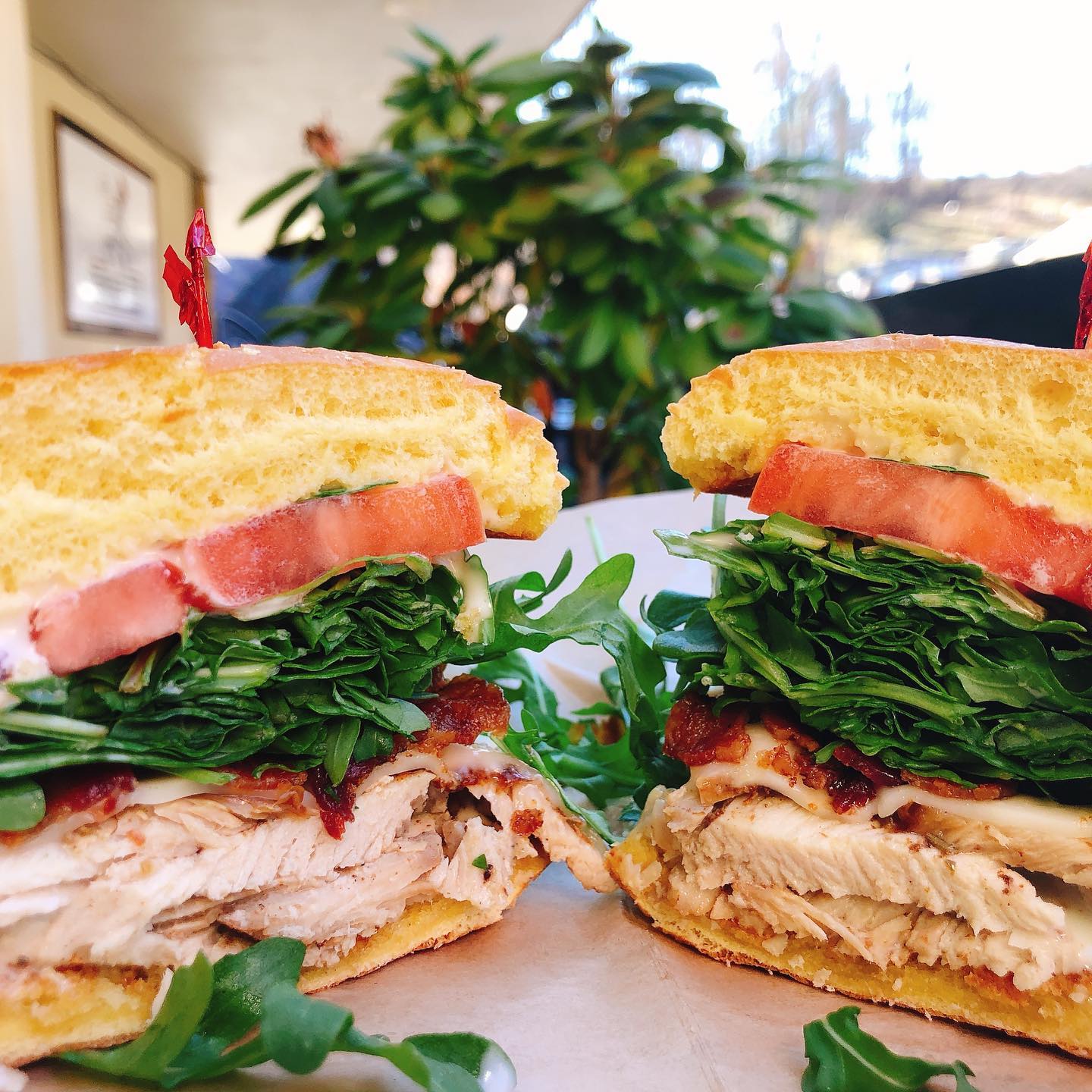 Many will tell you that one of the best restaurants in Gatlinburg is Tennessee Jed's. Located on the town's Strip, this cafe serves good biscuits & gravy, dogs, and coffee. However, most people come here for the sandwiches. The most popular ones are their Reuben Sandwich, Cuban sandwich, Turkey Bacon Sandwich, and Sausage, Egg, & Cheese Sandwich. The BLTs and Barbecue Sandwiches are also much-liked. The sandwiches are big, filling, and delicious.
Tennessee Jed's also has great Chicken Salad & Coleslaw to go with the sandwiches. This place is open for breakfast & lunch, and there's indoor & outdoor seating. And the service is quick and noticeably very friendly!
2. The Peddler Steakhouse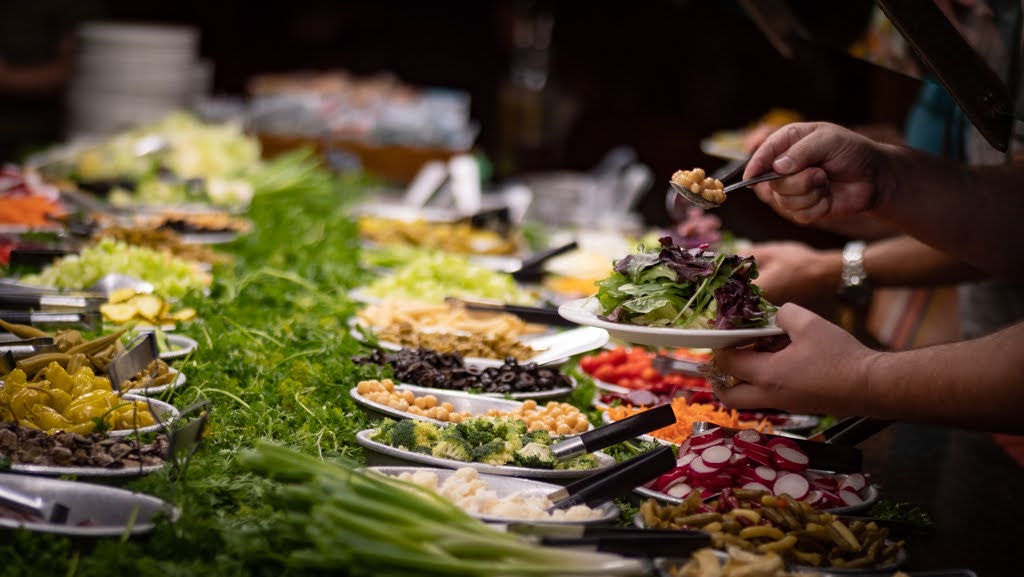 For the best steak in Gatlinburg, go to The Peddler Steakhouse. This restaurant that dates back to 1976 serves naturally-aged & hand-cut steaks. They are known to be cooked to perfection too. The most ordered items here are New York Strips, Ribeye, & Prime Rib. The Filet & Shrimp with Rice is also a hit with diners.
This steakhouse's salad bar is the talk of the town because there's a wide spread to choose from. There are some delectable desserts on the menu too. The favorite here is the Blackberry Peddler, but you might also want to try out Creme Brûlée, Cheesecake, or Peanut Butter Mud Pie.
The Peddler Steakhouse can get very busy in the evenings so you might want to reserve a table, and while you're at that, you might want to ask for a table that overlooks the creek.
3. Cherokee Grill
Conveniently located on the parkway, Cherokee Grill and Steakhouse as it's called, is visited by both locals & tourists. It's one of those places that guests seem to want to go back to.
Some people will tell you that this is the best restaurant in Gatlinburg for steak! Other favorites here are the Filet with Neva's potatoes, Mac & cheese, and Fried Chicken. You'll also find some seafood here. They usually have grilled Shrimp, Crabcakes, & Clam Chowder.
Cherokee is mostly a dinner spot. However, they do have Sunday Brunch with a spread of things like eggs, waffles, fried chicken, burgers, steak and all. At Cherokee Grill, there's also Happy Hour – Mondays to Thursdays.
4. Crockett's Breakfast Camp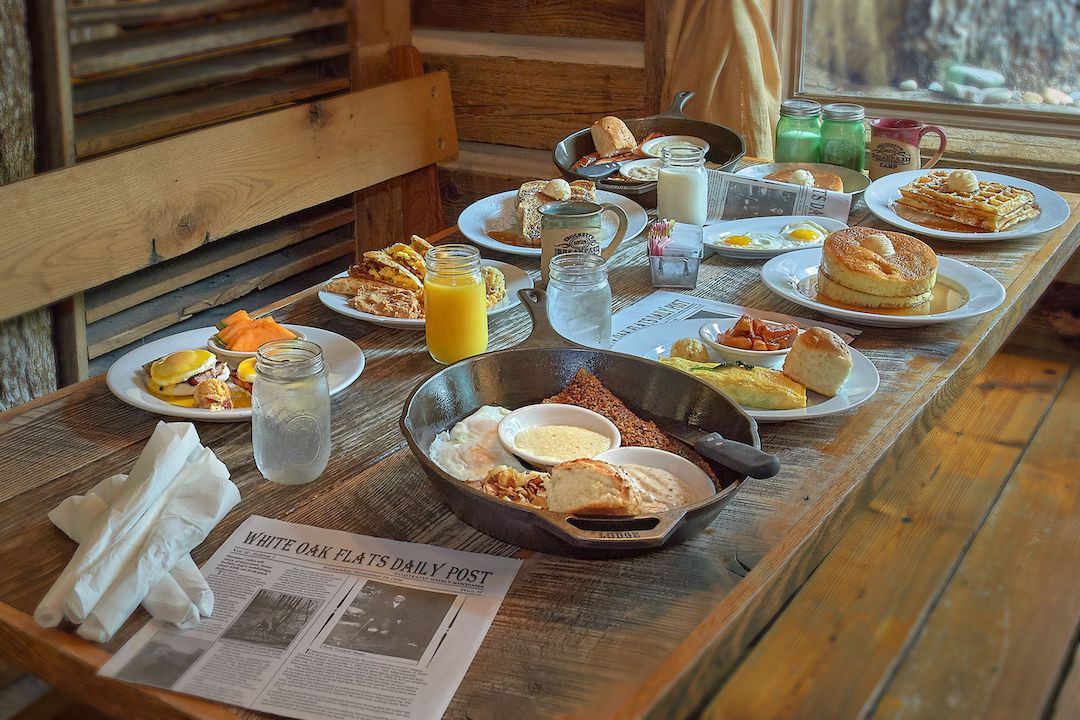 For breakfast, one of the most highly recommended places is Crockett's Breakfast Camp. People come here for their Pancakes, their famous Deep Fried Cinnamon Roll, Tennessee French Toast, Crockett Maples with Chopped Steak & Eggs, and Corned Beef Hash. They've even got things like Breakfast Burritos & Huevos Rancheros.
The breakfasts here don't come cheap, but you'll leave here full as their breakfasts are all very large. The atmosphere at this restaurant is warm, and the interiors are campsite-themed, giving you lots to look at while you enjoy your morning meal.
Be warned: Crockett's Breakfast Camp almost always has a wait. You could try adding your name to the line either online or in-person and then go for a walk around town.
5. Log Cabin Pancake House
Another highly recommended place for breakfast in Gatlinburg is Log Cabin Pancake House. On the menu there are pancakes of different flavors and a wide variety of toppings. If you'd like more than a pancake, this pancake house also serves eggs, biscuits, waffles, French toasts, & crepes. They have good coffee too.
And the portions of the breakfast items are going to make you quite happy. This place also has a rustic decor and comes with a bit of a wait time but it's going to be worth it. The service at Log Cabin Pancake House is pleasant & fast.
6. Timbers Log Cabin Restaurant
If one more breakfast place has to be added to this list of best restaurants in Gatlinburg, it's got to be Timbers Log Cabin Restaurant. It's a mom-and-pop restaurant with a homey atmosphere. The interiors are cabin-like and the food is homestyle.
Timbers Log Cabin Restaurant serves all-day breakfast so any time is a good time for cheesy grit, pancake, egg & bacon, and breakfast potatoes. Regulars come here mostly for the Shrimp & Grit, and French Toast.
The service is good and the restaurant also has some patio seating. You can also expect some music here.
7. Buckhorn Inn
Gatlinburg's Buckhorn Inn is a place that guests keep wanting to come back to for their tasty meals & hospitality. This bed-and-breakfast that dates back to 1938 overlooks the Smoky Mountains and promises a great stay & delicious meals.
Buckhorn Inn serves breakfasts and dinners. The biscuits & banana bread made here are much-loved. And for dinners there's usually a fixed menu that's southern style and seasonal. It usually comes with a soup & salad, entree, and dessert. You can also expect some fresh bread.
Buckhorn Inn's restaurant is open to people who are not staying at the inn too.
8. Chesapeake's Seafood and Raw Bar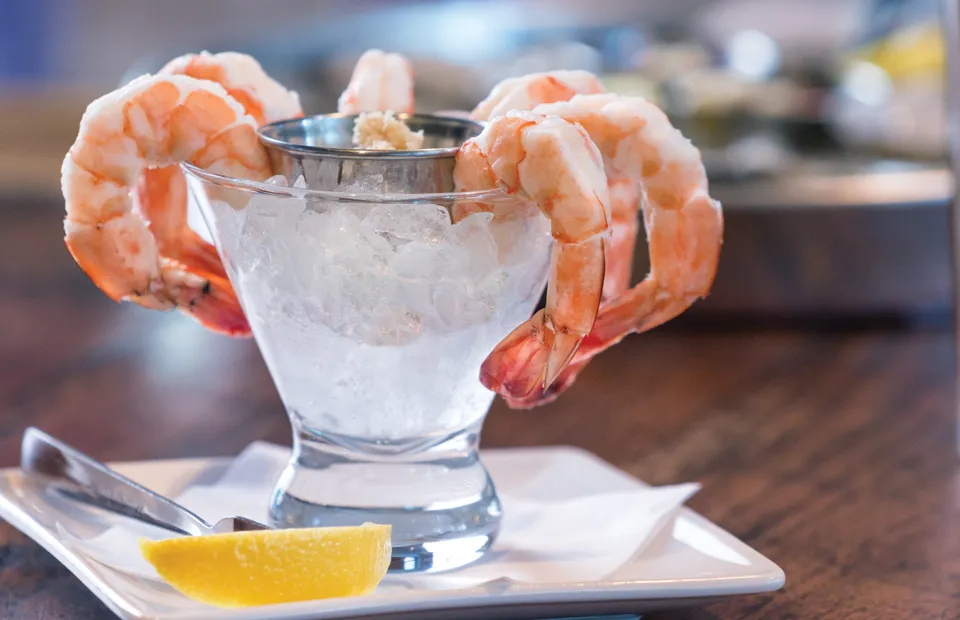 Although some of the town's restaurants have seafood on their menu, the best restaurant in Gatlinburg for seafood is Chesapeake Seafood and Raw Bar. This is where to go for fish, oysters, lobsters, shrimp, scallops. The seafood served here is fresh as it is flown in on a daily basis. The biggest draws here are the raw & baked oysters, the restaurant's Seafood Tower, & the Steamed Seafood Feast.
Chesapeake's Seafood and Raw Bar also serves good steak and desserts. And if it's gluten-free food that you need, they've got that too. The service is prompt and professional. Reservations are preferred here.
9. Red Oak Bistro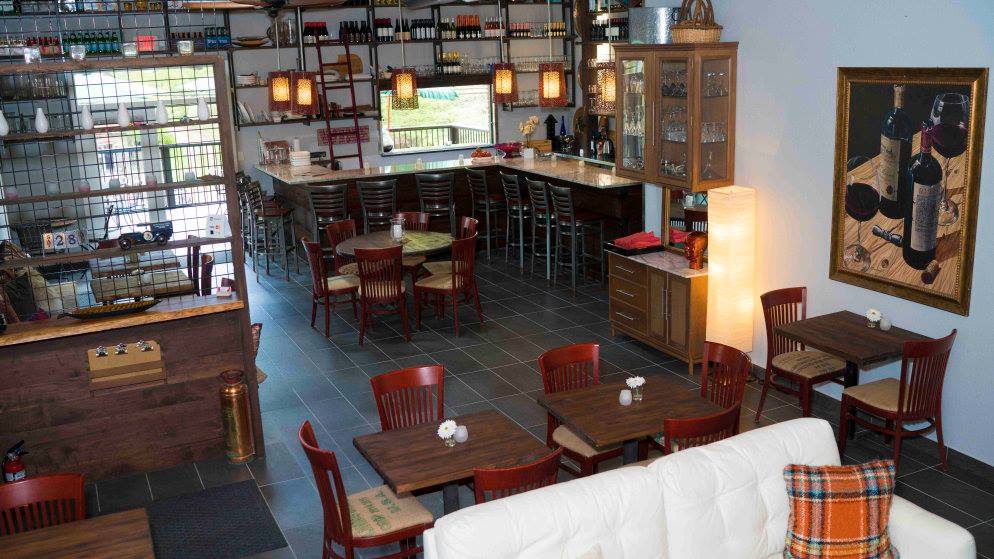 If you're looking for a place to relax or just hang out with a few friends, the place to go is Red Oak Bistro. Housed in a spacious mountain-style building in a quiet area, far from the noise of the town, Red Oak Bistro serves small plates that you can share.
The cuisine focuses on Mediterranean & European styles of cooking and the food here is mostly made of locally-sourced ingredients. The Salmon Bruschetta is a favorite here. So is the flatbread. Make sure not to leave here without having some baklava!
Red Oak Bistro has a full bar and a good wine list too. This eatery is run by a couple and they make sure you feel welcome. The atmosphere is comfortable and there are some tables on the patio too. And the service is fine.
10. Wild Plum Tea Room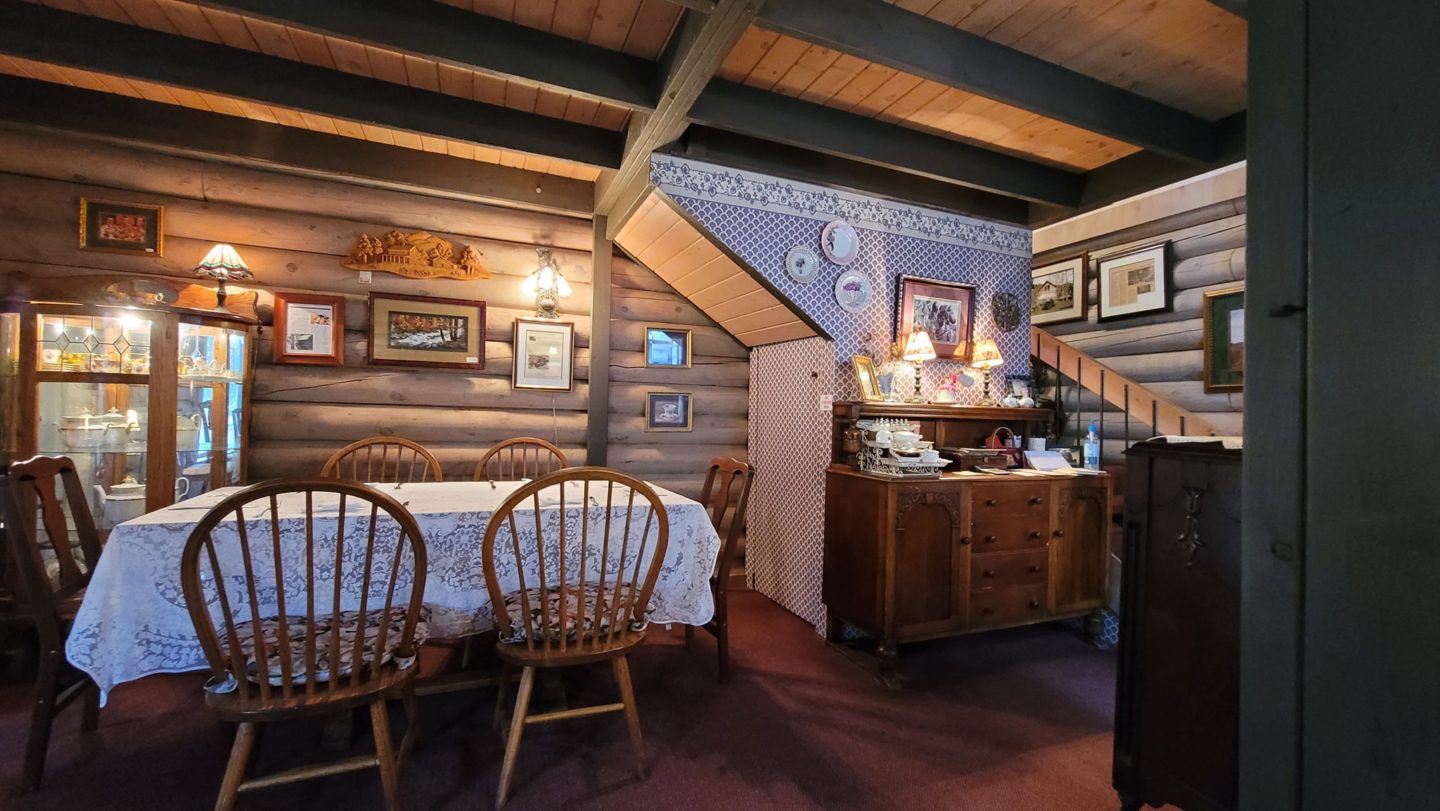 One more cozy eatery packed with mountain vibes that has great charm is Wild Plum Tea Room. Located near Gatlinburg's arts & crafts community, it's said to be an Austrian-style tea house. This is where to go for tea, muffins, sandwiches, or cake. However, they also have things like burgers, salads, and a number of vegetarian & vegan items.
Things to try here include Pumpkin soup, Lobster pie, and their special Wild Plum Hot Tea.
Wild Plum Tea Room is also an ideal place to sit and relax. And you'll enjoy its story-book type interiors. It's almost a hidden gem although they've been in business for close to 4 decades. Be sure to call in advance to check if they are in season and also make it a point to make reservations a few days in advance.