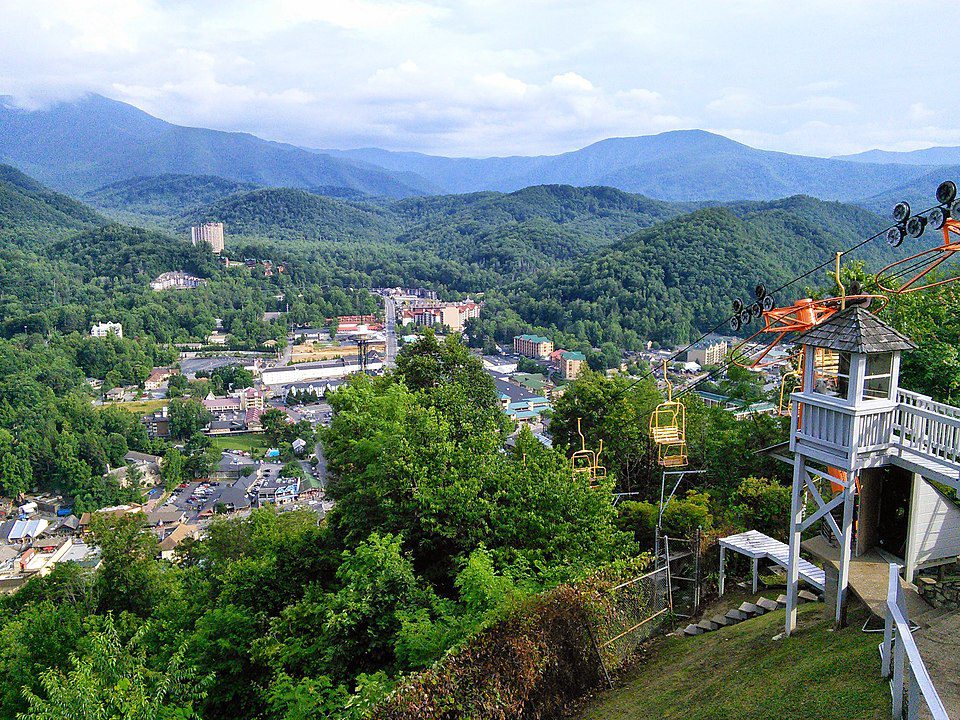 Gatlinburg is a resort town in the mountains in the eastern part of Tennessee. It's also known as the Gateway to the Smoky Mountains. It's situated near the Sugarlands Entrance of the National Park. Read on for a complete Gatlinburg Travel Guide!
History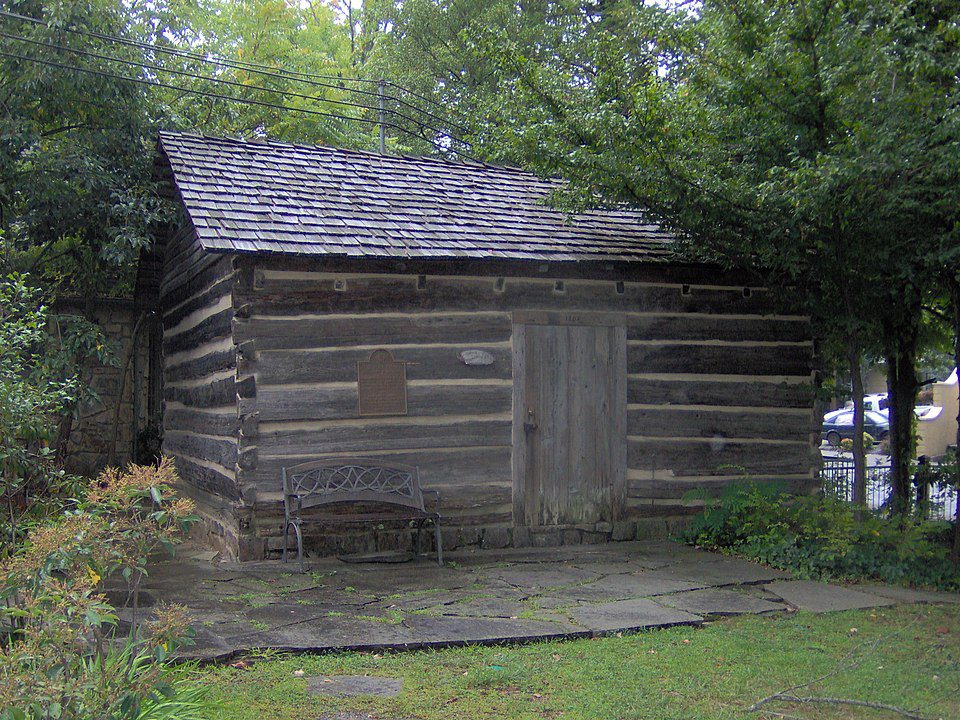 These mountainsides are said to have been familiar to natives for a long time. The Cherokee and other tribes are believed to have traveled through and hunted in these parts before white settlers moved in, in the early 19th century.
The Historic Ogle Cabin in town is said to have been one of the very first structures to be built. William Ogle came across this area and wanted to settle here. However, before he could build a cabin with the wood he had gathered, he passed away. His widow then took over, built the cabin, and settled here with their kids. Later more people moved here and turned it into a settlement. In the 1800s & 1900s logging was big business here and the place was called White Oak Flats.
Then in 1856, when the town got a new post office, it was opened inside a store that was owned by Radford Gatlin. The town soon got a new name. Gatlinburg continued to be a logging town until the 1930s. Then, despite a lot of opposition, a National Park was set up here to preserve and protect the natural resource.
In the early 20th century, this settlement only had a sawmill and a few houses. Then came a hotel and then another owned by the same family. After the Great Smoky Mountains National Park was established, Gatlinburg started seeing more people visiting the area. It soon began growing into a town that served the tourists — with lodging and food.
What to see and do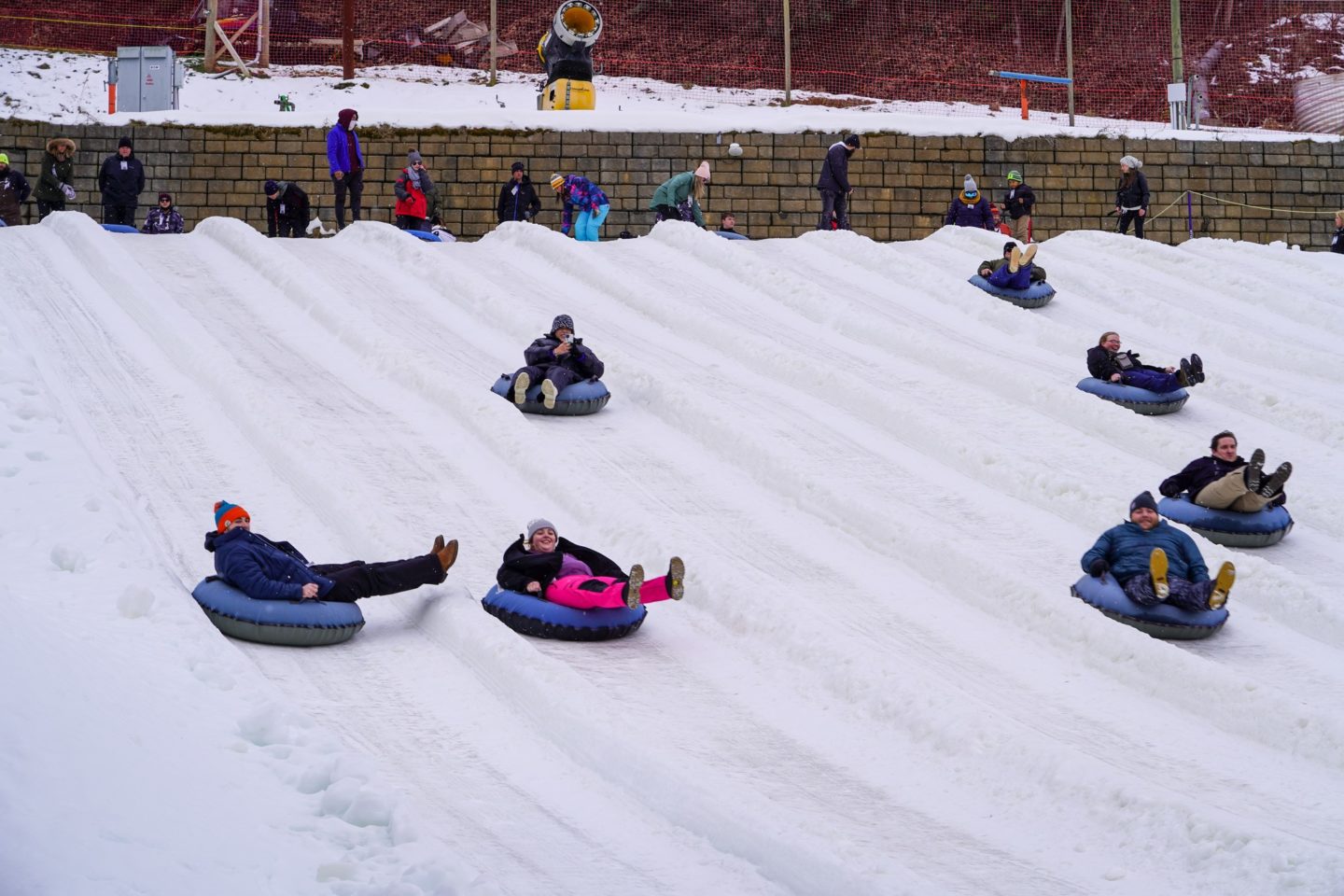 In due course, it became a destination of its own with a large number of attractions to entertain visitors to the area whether they were there to visit the National Park, or just there to spend some time in Gatlinburg.
This town sees around 10 million visitors a year. It's grown to be an all-year destination where you can expect to go skiing in the winter months, see wildflowers in the spring, hiking in the summer, and leaf peeping in Autumn. And all year round, there are theme parks, museums, and panoramic views to attract tourists to this town near the Smoky Mountains.
Ober Gatlinburg is the ski resort here. It continues to be an amusement park for the rest of the year offering fun rides and animal encounters. Other parks in the area are SkyLift Park, Anakeesta, & Wild Bear Falls Water Park, each offering year-round activities for people of all ages.
Things to do in Gatlinburg that must be included in this Gatlinburg travel guide include: riding up the neighboring mountain slopes on an aerial tram or chairlifts, taking in the views, walking on some high-elevation bridges, getting atop the top of Gatlinburg's Space Needle, tasting some Moonshine, and visiting the artisans who call this town home.
Those who enjoy museums might want to visit the Ripley's Believe it or Not, the Hollywood Car Museum, Pinball Museum, and the Salt & Pepper Shaker Museum. You can enjoy an afternoon in Ripley's Aquarium of the Smokies or sit down for some fun entertainment at Sweet Fanny Adams Theater. You could also sign up for a tour through Gatlinburg's spooky history.
Apart from all that, there are arcades, mirror mazes, mountain coasters, & Mini Golfing facilities if you want more activities.
For more ideas on what to do that aren't included in this Gatlinburg Travel Guide, check out my post: Top 10 things to do in Gatlinburg.
Food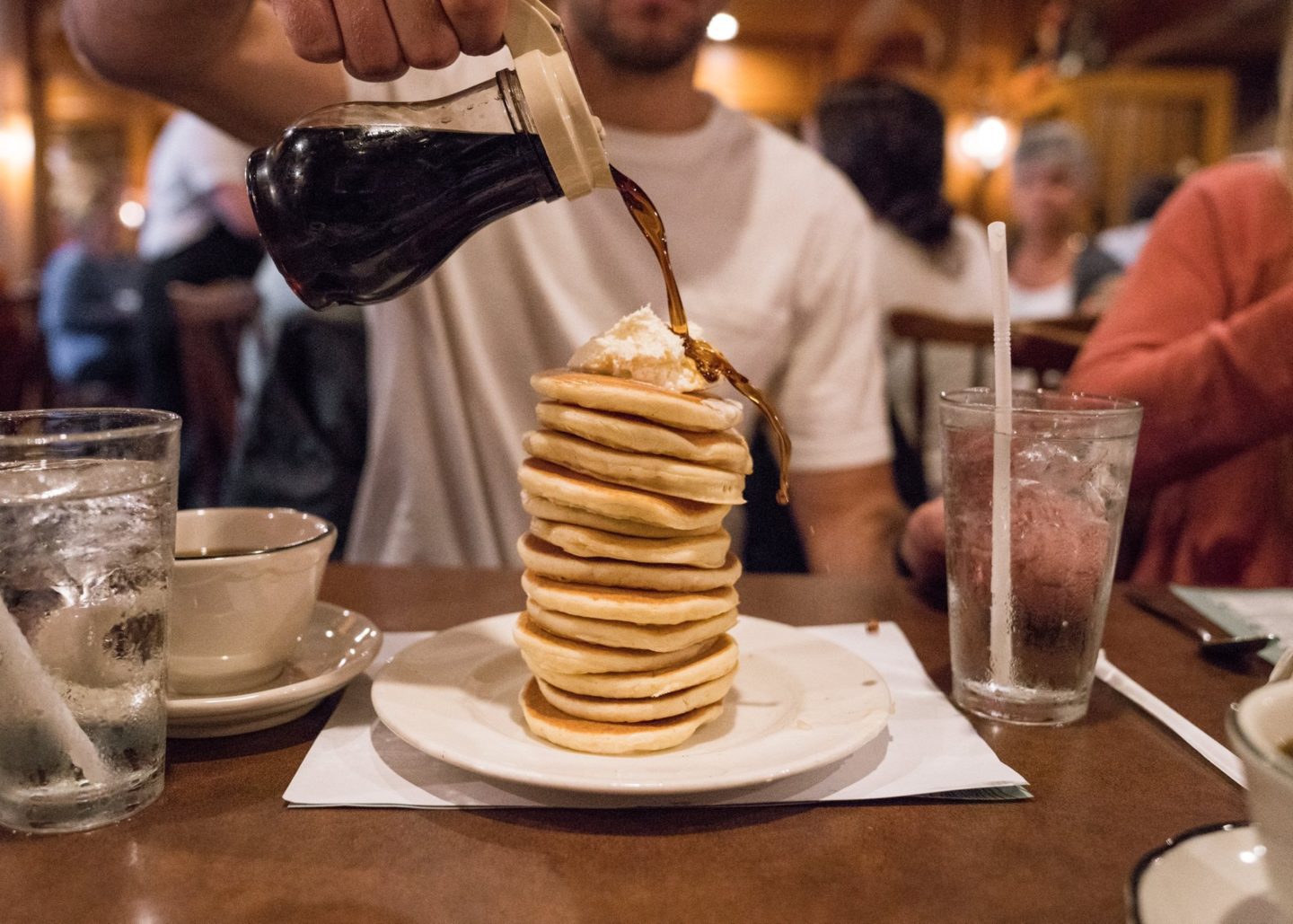 Being a year-round tourist destination, and almost always playing the base for trips into the Great Smoky Mountain National Park, Gatlinburg has all kinds of restaurants & cuisines within it.
If it's your first time here you're going to be surprised to see the number of pancake places this town has. Other than the Pancake Houses, there are some steakhouses, bistros, & sandwich joints. You'll find Italian, Southern, & Mexican food, and even a seafood restaurant.
You'll find some places dealing in sweet treats too. And you might also want to sample the food offered at the Moonshine Distilleries here. And that locally-made whiskey is something you don't want to leave here without trying!
For specific restaurants to go to that aren't included in this Gatlinburg Travel Guide, check out my post: Best Restaurants in Gatlinburg.
Shopping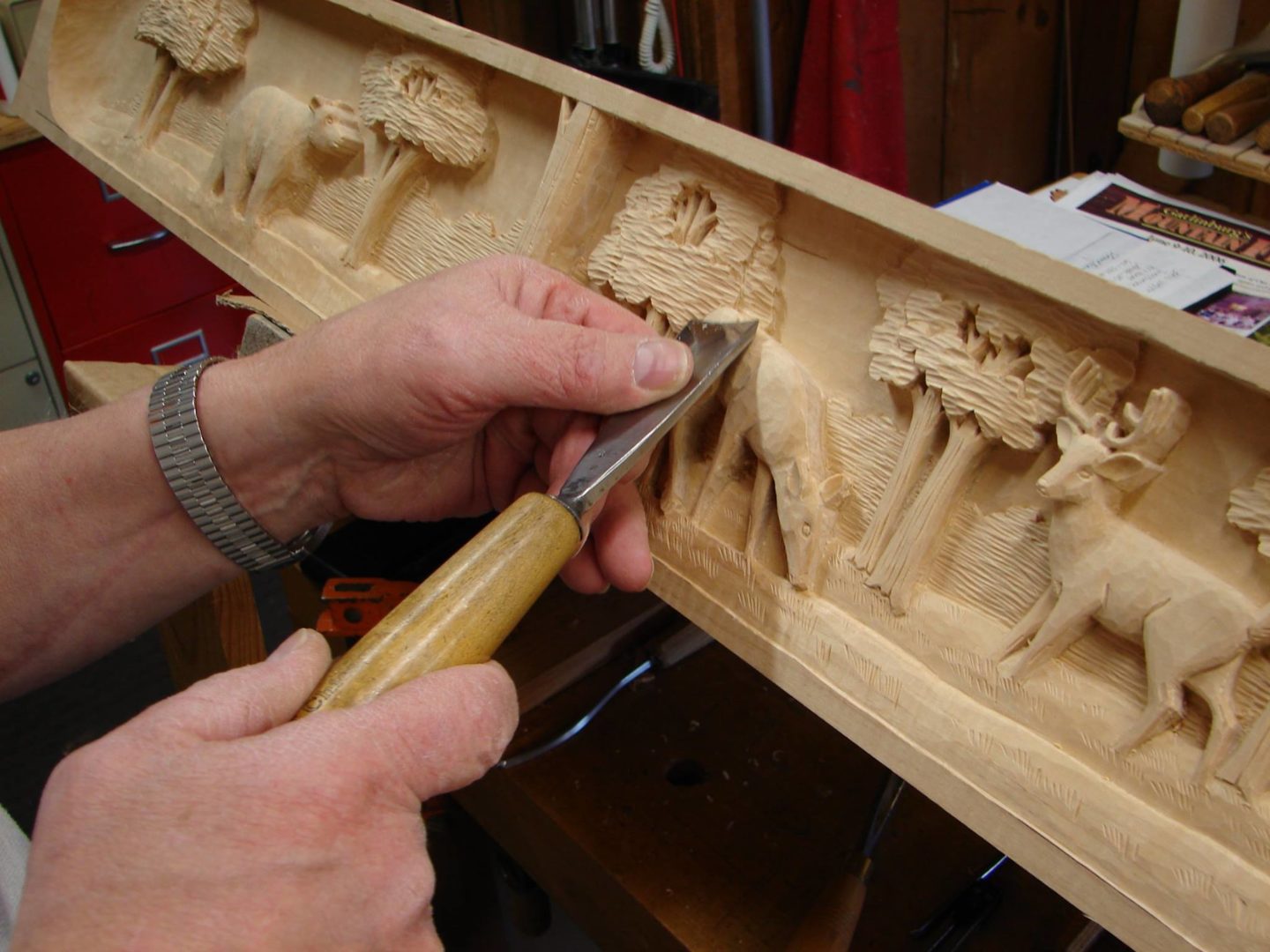 Being a walker-friendly town, Gatlinburg is a fun place to shop. You'll find lots of boutiques, souvenir shops, & specialty shops along the parkway.
A must-do while in Gatlinburg is to visit the Great Smokies Arts & Crafts Community. It's said to be one of the biggest communities of independent artists in North America. Take the 8-mile loop around the community and you'll see a large collection of shops and studios of artists and craftsmen. You can watch them at work and even buy the pottery, blown glass items, wood carving, candles, paintings, jewelry, & other things they make to take back as souvenirs.
Other things to look for are handmade soaps, jams, jellies, candies, and also some Moonshine. There are 3 Moonshine Distilleries around here — Ole Smoky Moonshine, Sugarlands Distilling Co, and Doc Collier Moonshine.
Geography
Gatlinburg lies in Eastern Tennessee and not very far from the state's border with North Carolina.
It's just outside The Great Smoky Mountain National Park on its Tennessee side. As such, the town is nestled in mountainous landscapes; around it are Cove Mountain, Graveyard Ridge, Sugarland Mountain, & Mt. Le Conte.
There are several creeks & waterfalls nearby and the West Fork of the Little Pigeon River drains the area.
Accommodation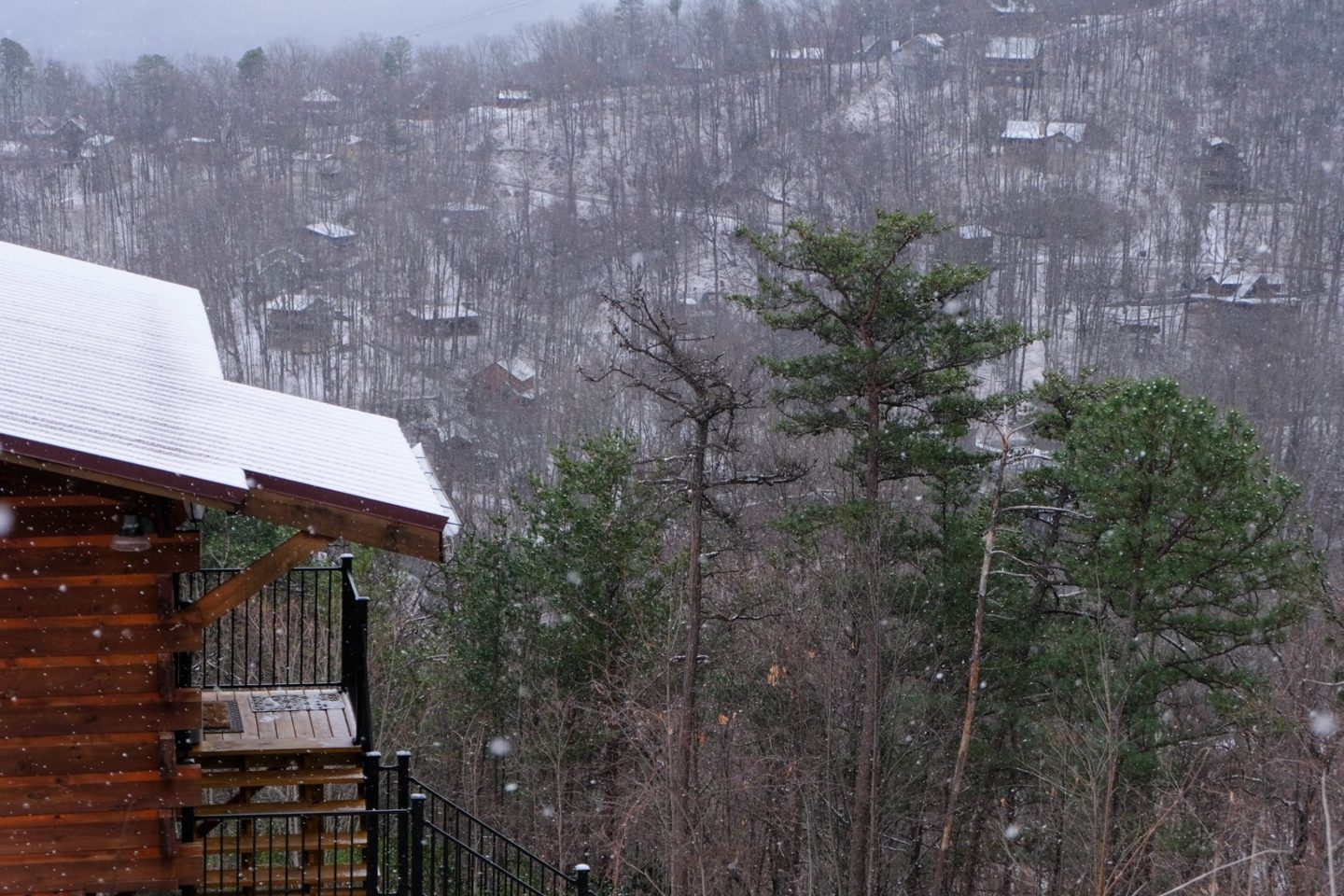 With Gatlinburg being a popular tourist destination, not to mention its proximity to Great Smoky Mountains National Park, the town offers a large number of lodging options. There are mountain resorts, lodges & inns, Bed & Breakfasts, and cabins you can rent.
And if you're visiting during good weather, you can even do some camping in the Smokies or other campsites near here.
If you're travelling during the high season, you'll find additional accommodation in Pigeon Forge or Sevierville, 8 and 15 miles away, respectively.
Transportation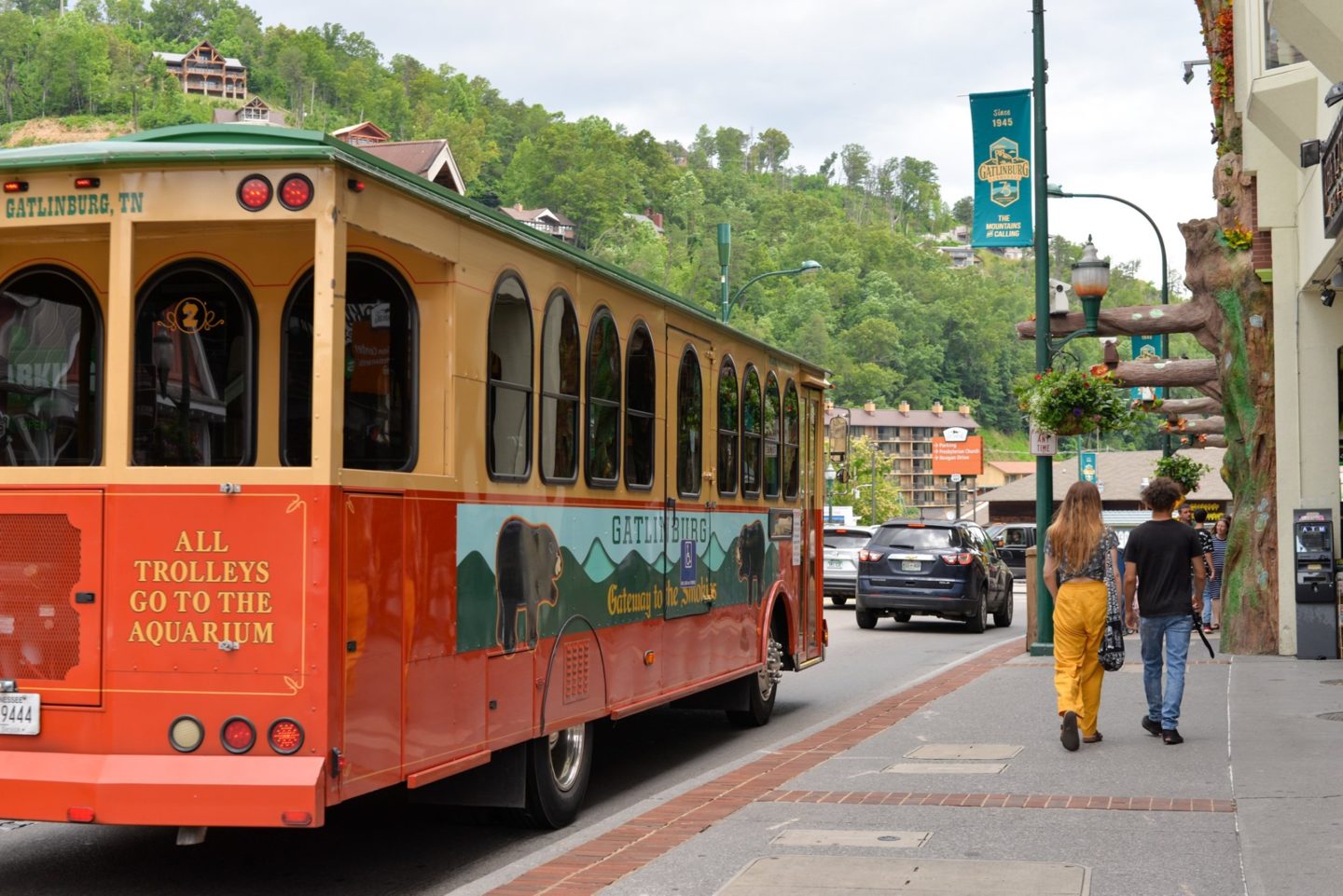 The roadway is the best way to get to Gatlinburg. Interstate 40 is just 25 miles away from it. TN-66 connects the interstate highway to the tourist town.
US 441 runs through the town of Gatlinburg connecting the mountain town to Knoxville in the Northwest, Sevierville & Pigeon Forge in the north, and Cherokee, NC in the Southeast. US 321 also runs through here and comes in from Wears Valley, passes through Pigeon Forge, and goes further northeast of Gatlinburg.
The airport closest to Gatlinburg is the McGhee-Tyson Airport in Knoxville which is 40 miles away.
While in Gatlinburg, you'll see that it's a walkable town and a lot of the attractions can be gotten to on foot. That and the use of the local trolley will save you from some traffic and parking issues.
While you're in Gatlinburg chances are that you're also going to be using the tramway and/or the Skylift to get to the higher elevations.
Best time to visit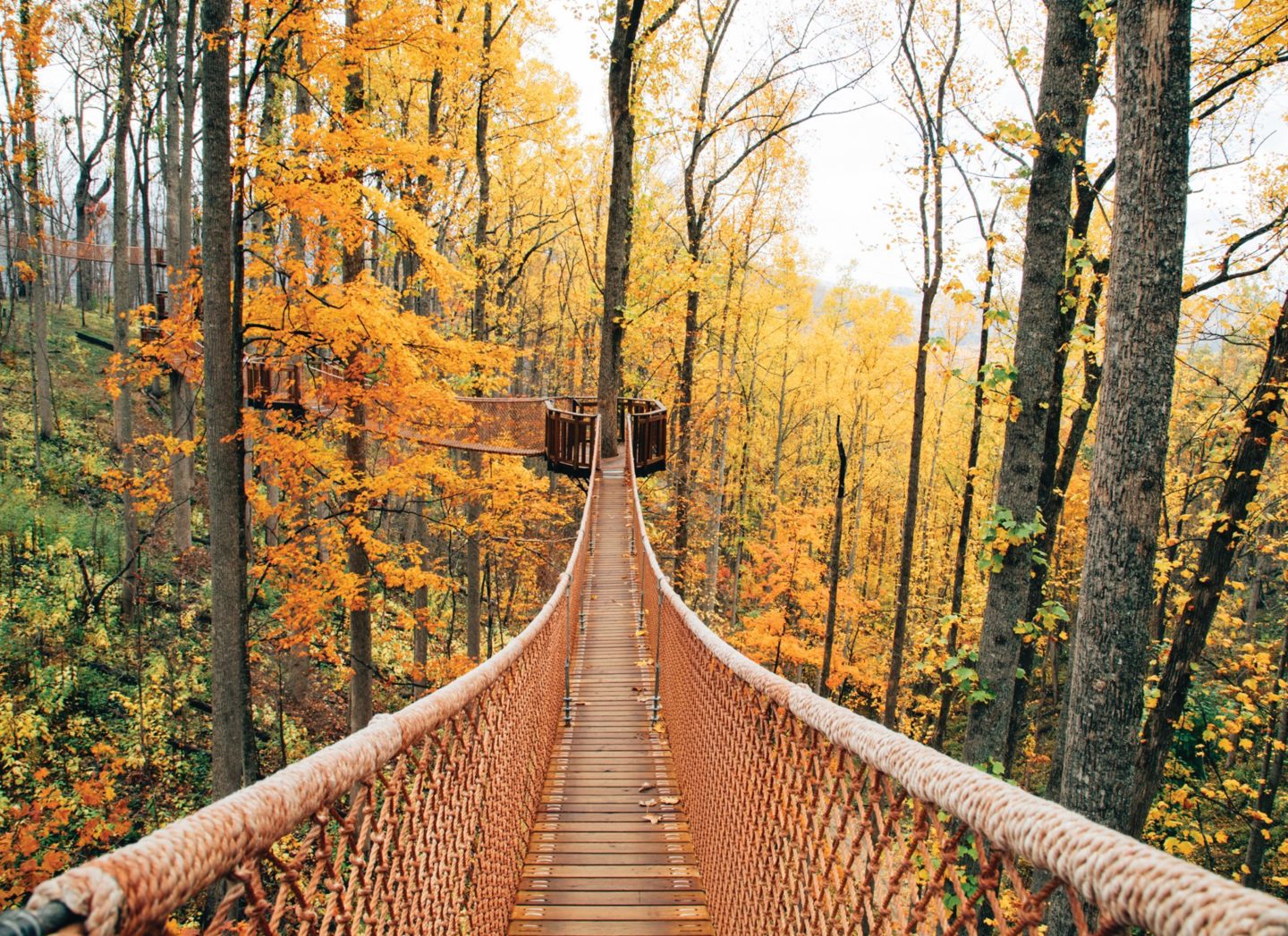 Gatlinburg is an all-season destination in the sense that there's something to do up in this mountain town whatever time of the year you're here. In the winter, there's skiing, tubing snowboarding and other activities you can do. In the summer there are theme parks, rafting, & hiking. And in fall, there's fall color to be seen all around.
That said, July is the busiest time in Gatlinburg so if you'd like to avoid the highest room rates, this it the period you don't want to choose for your travel to the Gateway to the Smokies.
Go in September or October if you'd like to be there when Gatlinburg has its best weather and the afternoon showers have wound up.
Nearby destinations
Despite being a Gatlinburg travel guide, I wanted to make sure to include nearby destinations! There's Dollywood and Dolly Parton's Stampede Dinner theater near Pigeon Forge. Then, there's Knoxville, TN that's around 40 miles away, as mentioned earlier. And Cherokee, NC is around 90 miles and just across the border on the other side of the National Park.