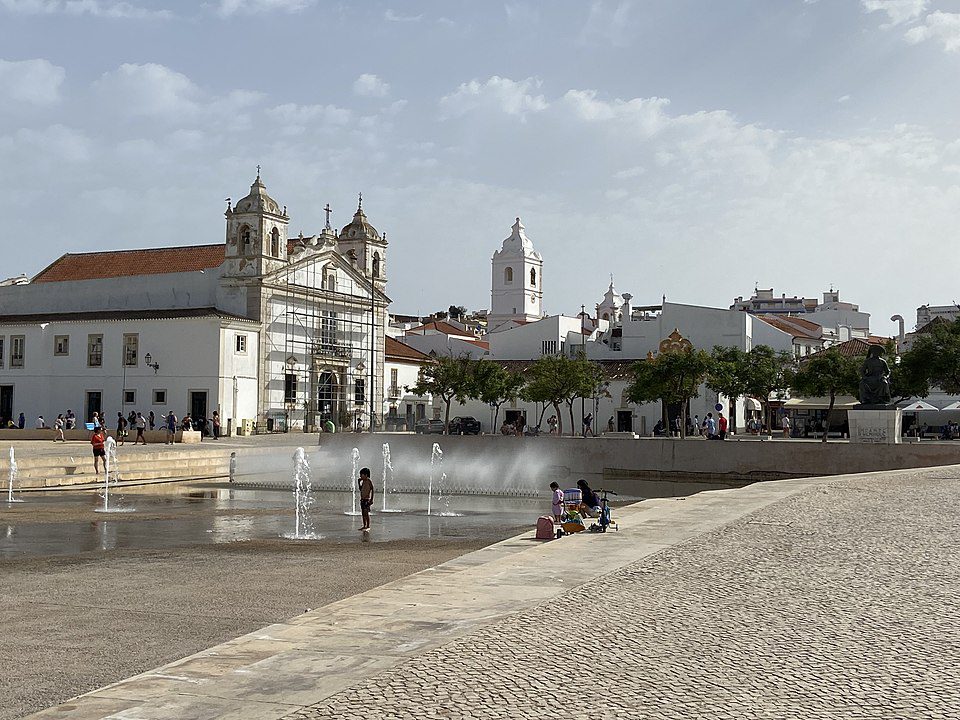 Lagos is a beach town in the Algarve region of Portugal. Beautiful beaches, a craggy & dramatic coast, great restaurants, an old town that wears the look of a traditional Portuguese settlement and a lively nightlife are just some of the things that attract people to this town in Southern Portugal. This Lagos Travel Guide has all you information you need for your visit.
History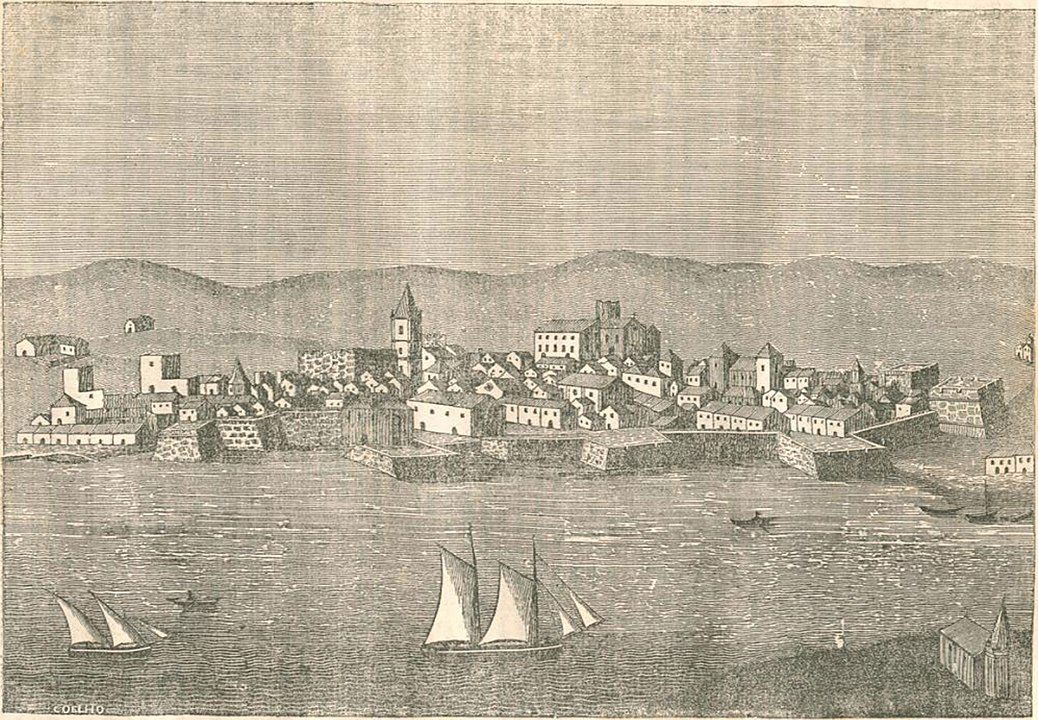 This coastal town that's seen the coming and going of Carthaginians, Goths, Byzantines & Moors seems to have been a place of interest to humans since the Neo-lithic age. For many centuries now it has also been a maritime town and been the starting point for many an expedition.
Its location in the Algarve region and on the Atlantic coast, its history and its rugged natural beauty have all played a role in turning Lagos into the popular seaside destination it is today. It welcomes both domestic & international tourists in large numbers. This tourist destination is now in the process of becoming a year-round destination.
What to see and do
Being on the southern coast of Portugal, Lagos is close to a large number of Atlantic beaches, tall cliffs, numerous sea stacks & sea caves, giving visitors so much to see and do here. Enjoying the beaches has to be the top thing in your Lagos itinerary. The popular beaches in the area are Praia do Camilo, Praia de Dona Ana, Meia Praia, Praia dos Estudantes & Trail da Batata.
To get to most of the beaches of the area, one has to go down the stairs leading down from the top of the cliffs and that's an experience in itself. This rocky coast also presents locals & visitors with some stunning views. You can take in views of the Atlantic Ocean, the cliffs & the rock formations from Ponta da Piedade. It's the headland south of Lagos. From the cliffs that make the backdrop of the beaches you'll be visiting, or even the oceanfront restaurants you'll be dining at.
You can also hike over the cliffs without losing sight of the coastal views of the Algarve. You can even take a boat out into the water and kayak around the sea stacks, arches & caves near Lagos. If you'd like to go further out and see another cave that's like no other, look for a tour to Benagil caves further east of Lagos. Or you can drive to Benagil beach and take a kayak out to the natural wonder, which is a large cave with a large natural skylight crowning it.
While you're in Lagos, make sure to also explore the old town, walk down the cobblestone paths, take a look at the churches, peek into the cultural center & visit the museum. To get to know Lagos more, visit its marina, maritime fort & former slave market.
If you like visiting zoos and partaking in adventure activities, you can add the Lagos Zoo & Parque Aventura Lagos to your travel plans.
For more ideas that are not included in this Lagos travel guide, check out my post: Top 10 things to do in Lagos.
Food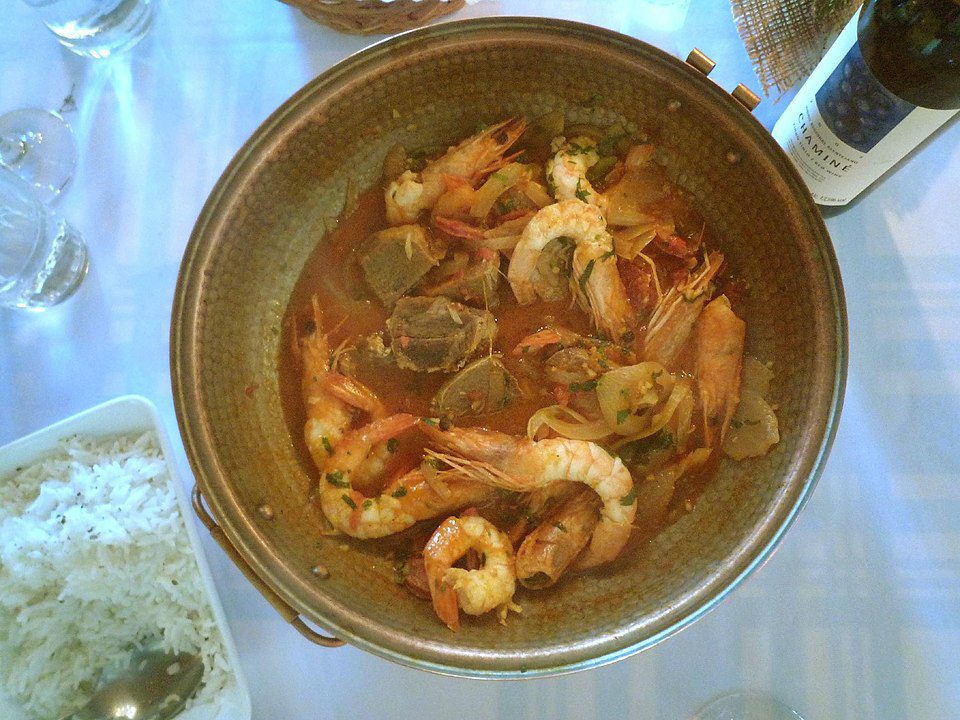 There are a lot of Portuguese restaurants in Lagos, both fine-dining & homestyle, and that means there are a lot of places where you can go get some fresh Atlantic seafood. Meat eaters also have a lot of options, here. Then there are many Petiscos joints as well as restaurants serving Mexican, Indian & Japanese cuisines among others.
When you're in Portugal, the things to eat or at least try, include Pastéis de nata or egg custard, Bacalhau or Salted Cod, Grilled Sardines & Prego or steak sandwiches, to name a few dishes. And when you're in the Algarve region you also have to make sure to not miss Cataplana or the traditional seafood stew that gets its name from the pan it's prepared in. And then there's Port wine; another must-have!
For specific restaurants to visit that aren't included in this Lagos travel guide, check out my post: Best Restaurants in Lagos.
Shopping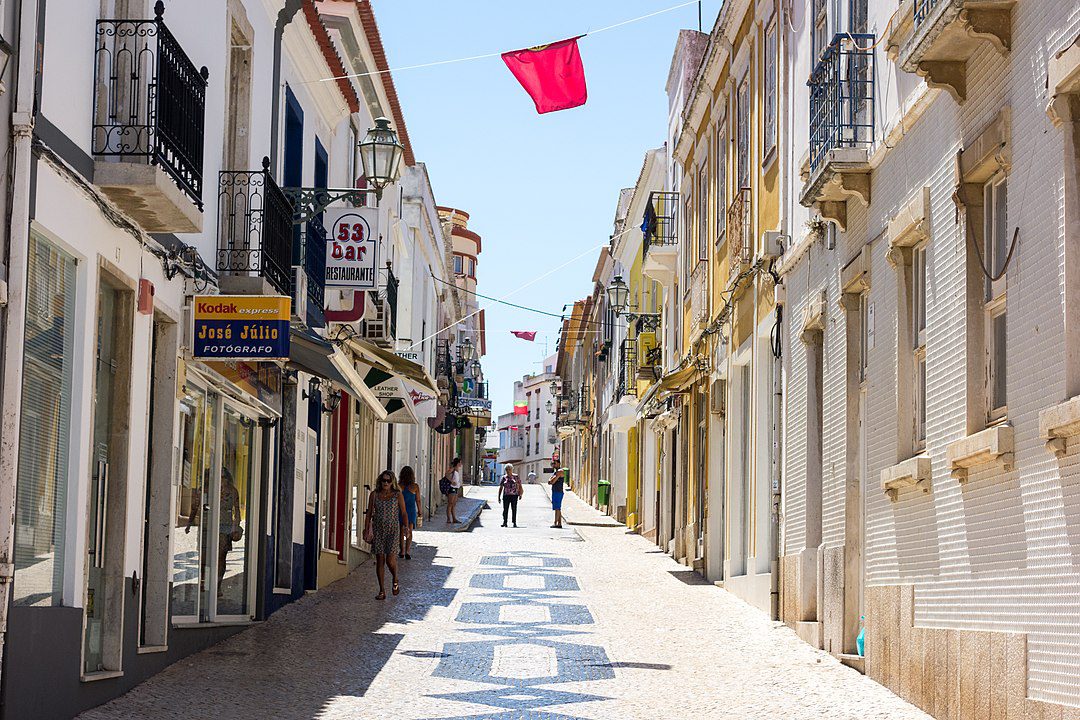 Lagos is a charming little town with streets and walkways lined with shops. You can pick up artisans' wares, produce & souvenirs.
To experience the local shopping scene you could visit Mercado Municipal de Lagos, Mar d'Estórias & Rua Candido dos Reis. As for 'what to shop,' there are textiles, local handicrafts, ceramics, leather goods, cork items and of course, Port Wine!
Geography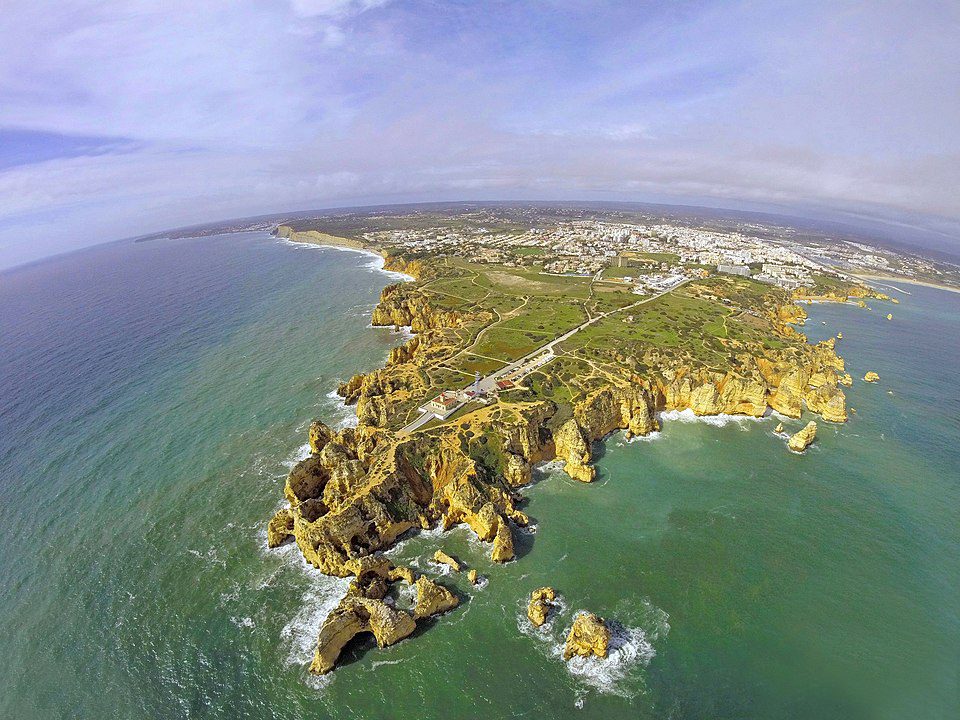 Lagos is situated in the southern part of Portugal, in the Algarve region. It looks out into the Atlantic Ocean. It's blessed with the nearness of many beaches, cliffs that offer great views out into the ocean, and rock formations & caves along the coast.
The town was also built near the mouth of the Bensafrim River. A short distance from where the river empties itself into the Atlantic, is where Lagos' marina is located.
Accommodation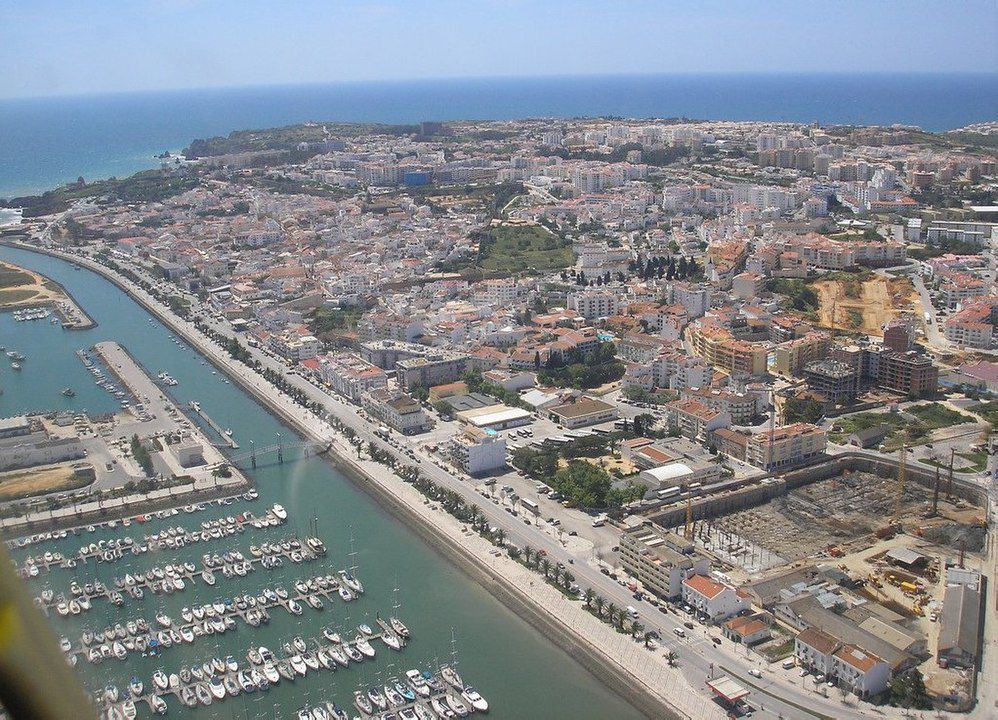 Lagos has many hotels & villas to provide accommodation to visitors. There are a good number of hostels too. You could also look into Old School Guest House if you'd like a bit more space & facilities than the hostels can give you.
You'll also find accommodation in the Marina area. And if you'd like to do some camping, there's a site called Camping Trindade near Estr. da Ponta da Piedade and N125.
Transportation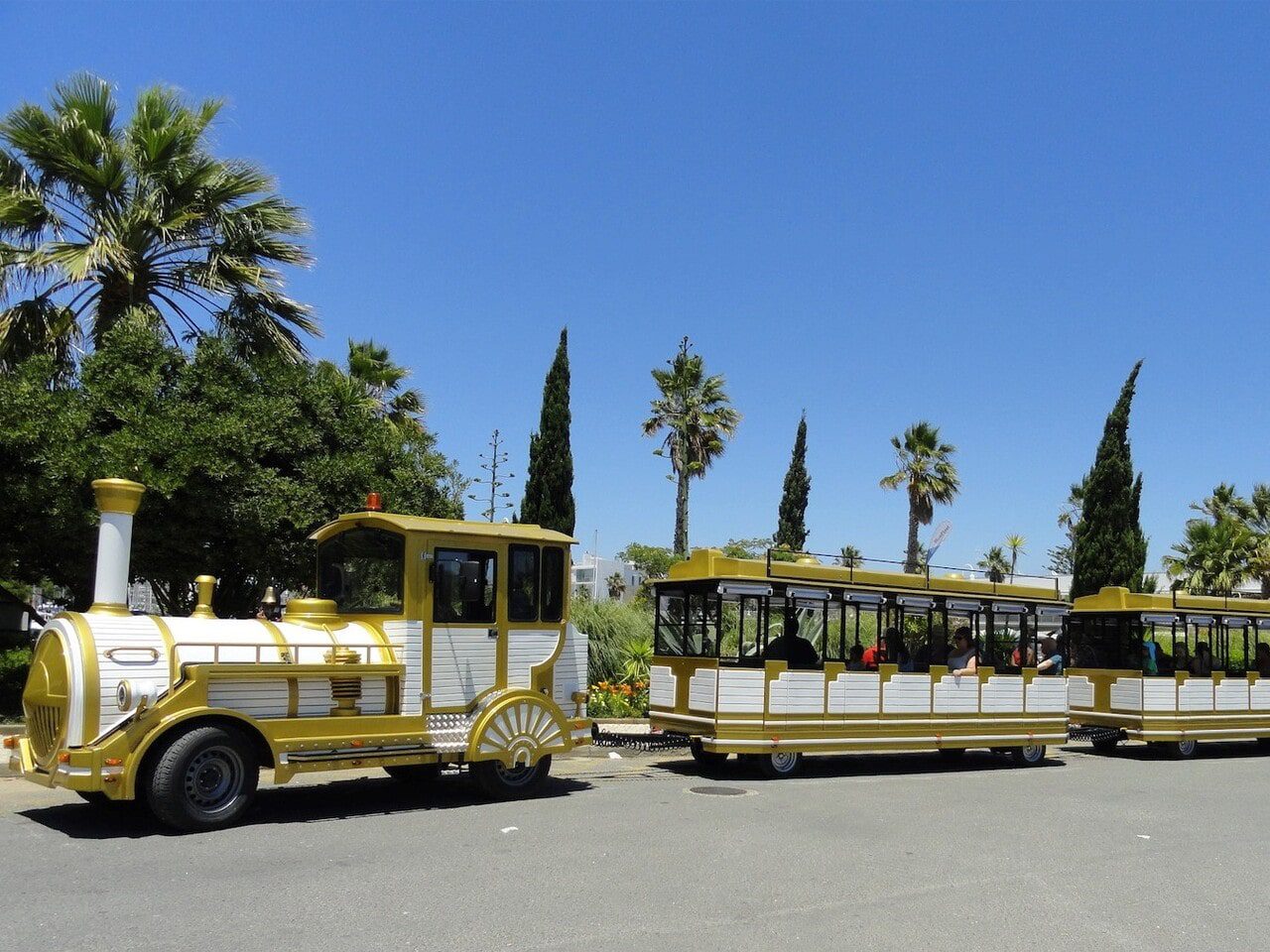 For those of you who want to fly into the area, the nearest airport is in Faro. From there you could take the train to Lagos. Lagos station also has connections to Tunes, Lisbon & Porto.
To get around Lagos, you can walk around as it's a small town. However, if you'd like to explore the larger Algarve region while you're here, you can take the bus, hire a taxi or rent a car.
If you're here in the summer you can also take advantage of the tourist train. It's a hop-on hop-off train that has around 10 stops. It connects the town center to some hotels & beaches in the area.
Best time to visit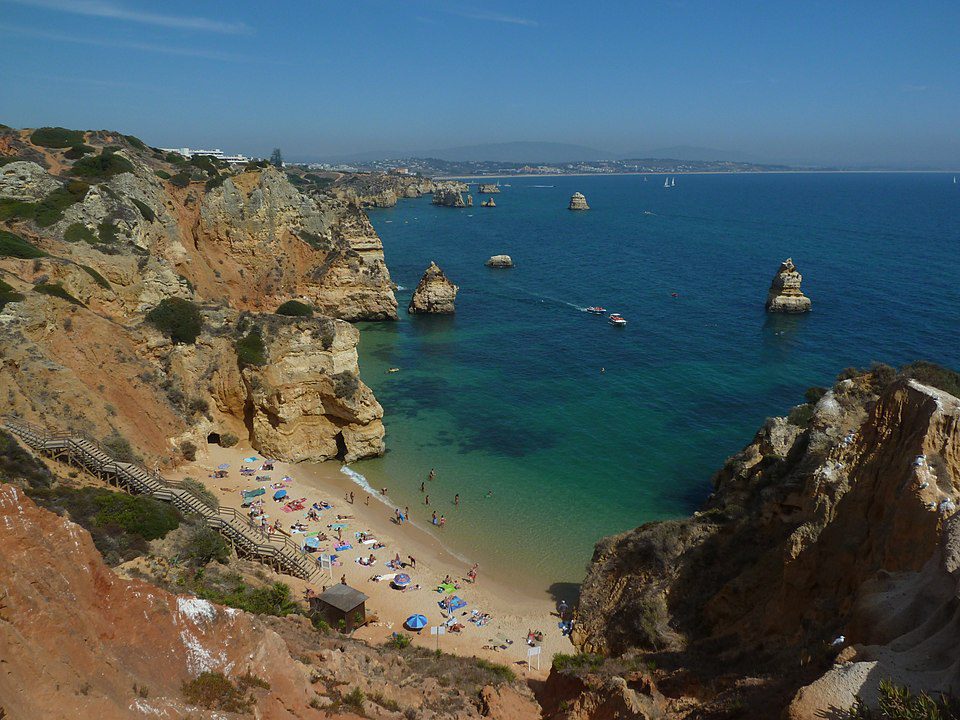 Lagos is busiest in July & August when it's at its warmest and driest. If you'd like to avoid peak season, you might want to go in May, June, September or October. Hotel room rates also drop a bit around this time. Spring & fall also make the best time to hike the cliffs and enjoy the many beaches at the foot of those cliffs.
For the best lodging rates, you can travel between November and March. Since the winters are mild it's not a bad time to visit Lagos. Considering that the climate is Mediterranean, you can, however, expect some rains in late fall and winter. That could affect your outdoor activities.
Nearby destinations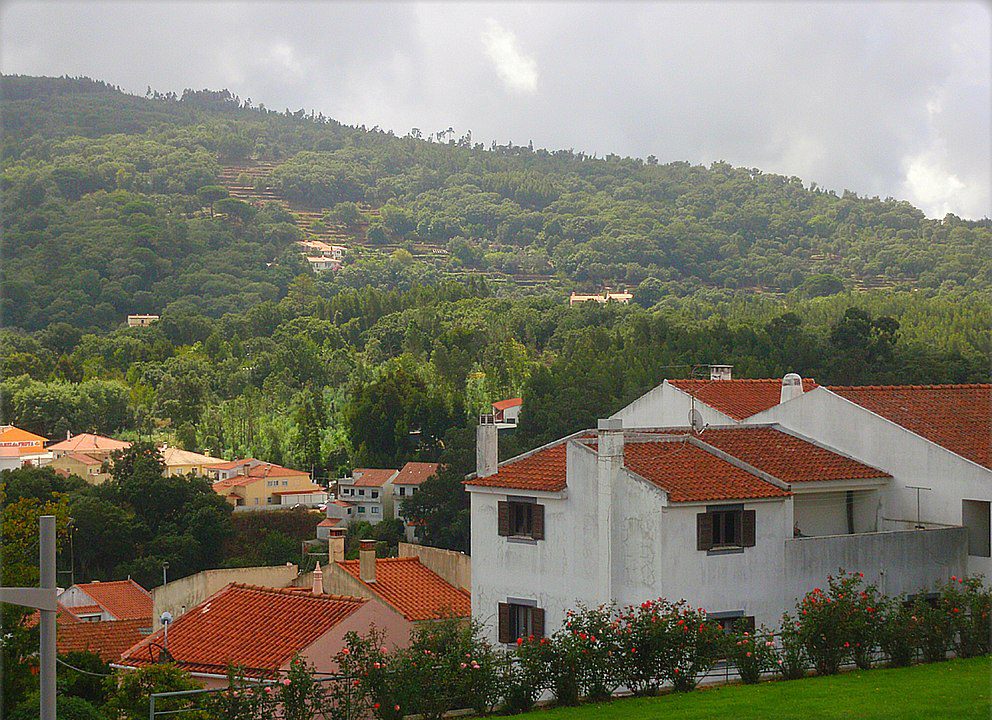 Despite being a Lagos travel guide, I wanted to include some nearby destinations! When you're in Lagos, you might want to see as much as you can of beautiful Algarve. It's home to many villages & towns. Near here are also a large number of Atlantic beaches where you can relax and enjoy the sun & sand.
See if you'd like to take the train to the village of Tunes. Or drive to the coastal town of Albufeira. Other nearby places to consider visiting are Silves, where you can see a Moorish Castle. There's also Monchique, a mountain town or the fishing village of Burgau.