The top restaurants on the Portuguese island of Madeira seem to be mostly in Funchal or around it. And many of them promise a combination of delicious food & gorgeous views of the Atlantic Ocean. Among the best here are several fine-dining options, some of them with Michelin recognitions. Here's a list of the best restaurants in Madeira for you to use on your trip to the island.
1. II Gallo D'Oro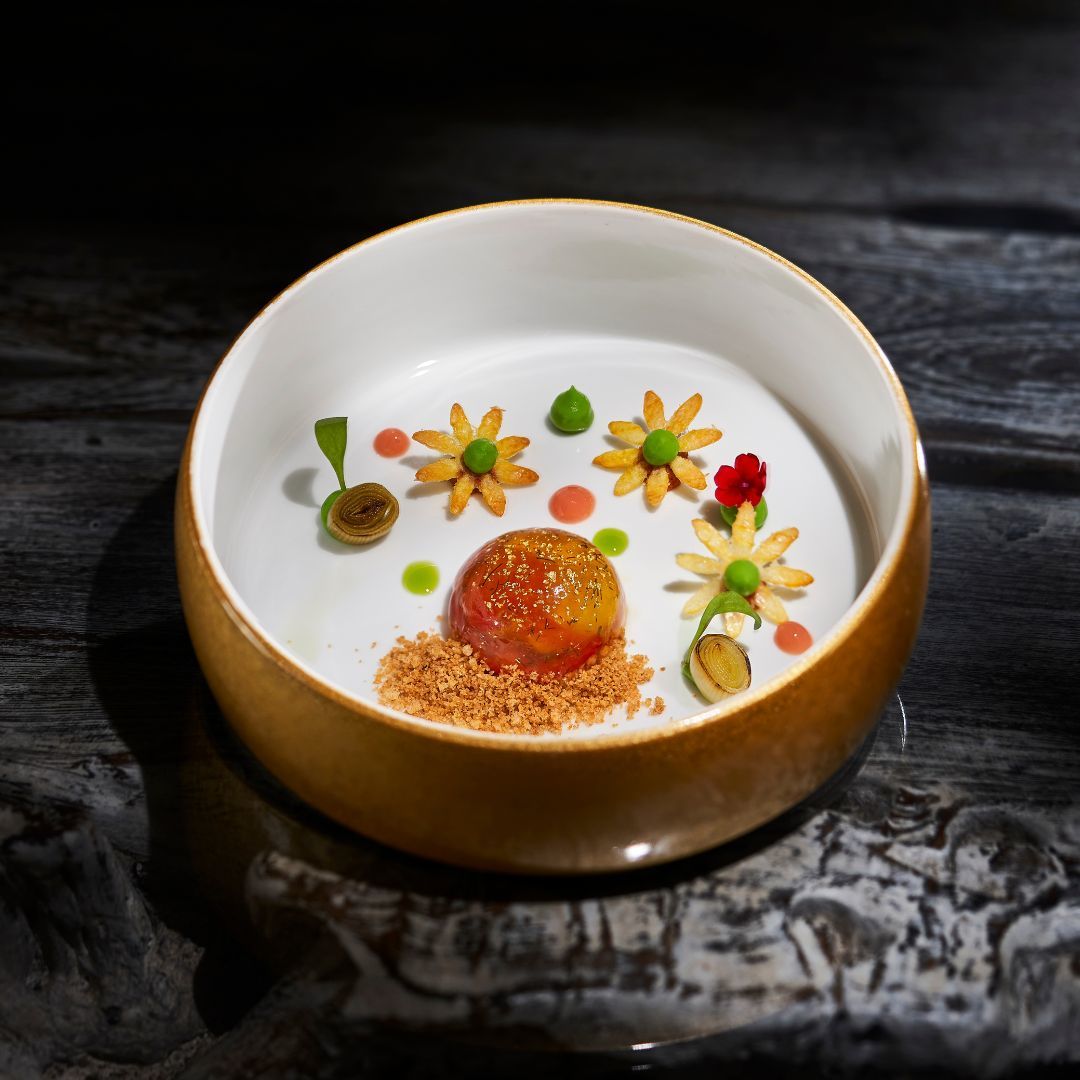 Topping the list of best restaurants in Madeira is II Gallo D'Oro, a fine dining restaurant inside The Cliff Bay hotel in Funchal. II Gallo D'Oro is also the only restaurant on the island that has to its credit, 2 Michelin stars and a green star for sustainability!
II Gallo D'Oro specializes in Iberian Cuisine, and one of the things that guarantee the quality of the food is the freshness of its produce, most of which, is locally acquired. A good portion of the it comes from the hotel group's own garden. This restaurant serves its food in a few different tasting menus that range from 7-11 courses, as well à la carte options.
It is also known for its wine-pairing and for its knowledgeable staff. The food is also presented very artistically. When you dine here, you can choose the dining room, the chef's table or a table on the terrace, which comes with great views.
2. William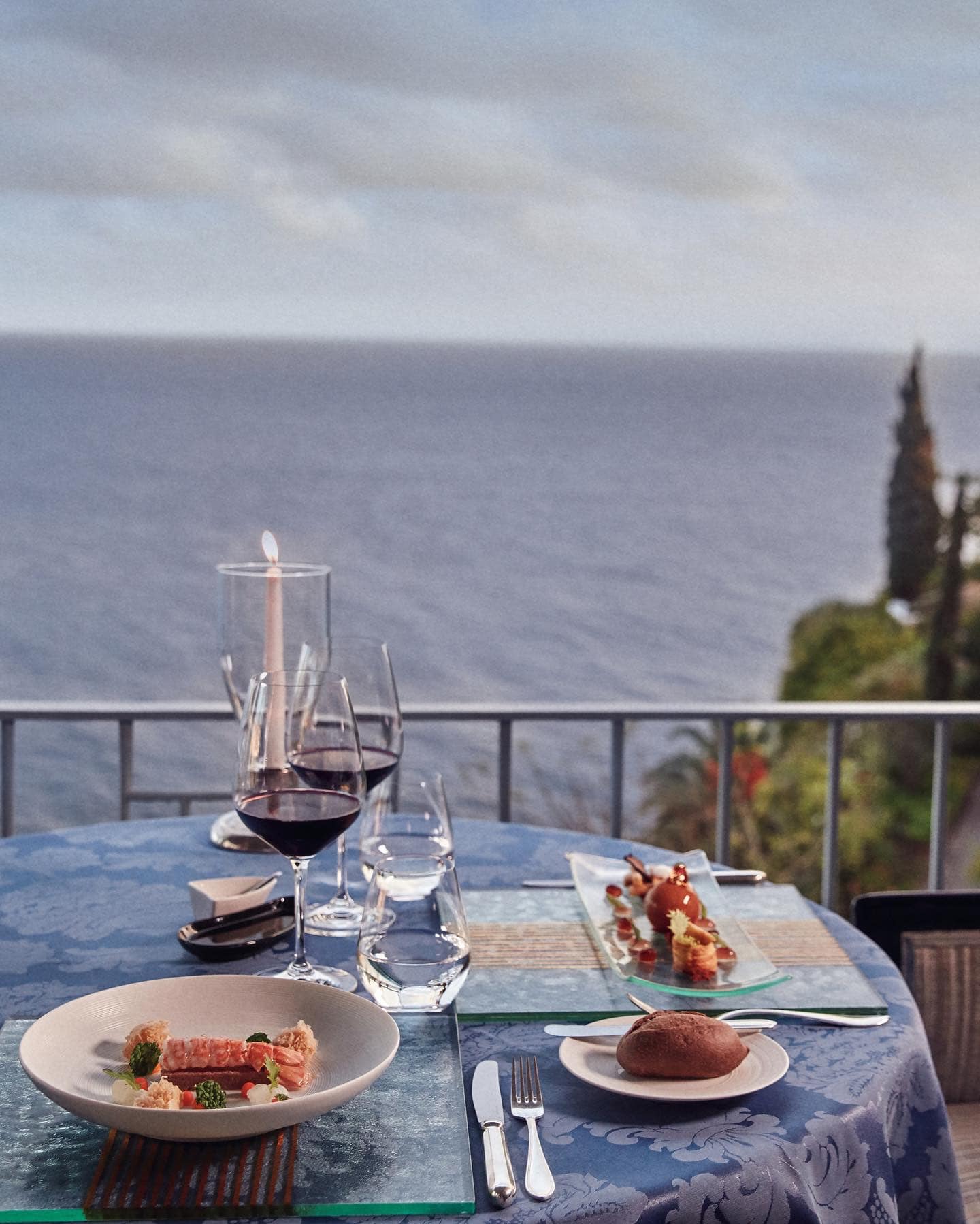 Another Michelin-starred restaurant that's quite popular in Madeira is Willam. It's inside Belmond Reid's Palace in Funchal. Named after the founder of the property, Willam Reid, this restaurant is also liked for its food & ocean views.
Set in a modern space, Willam serves modern European food made with fresh produce from the island. At this restaurant, you can go for the 6-course tasting menu or go à la carte. The menus are seasonal and the food is known to be presented with a lot of care. Diners rave about the amuse-bouche served here.
Willam Restaurant is open Wednesdays to Saturdays.
3. Armazem do Sal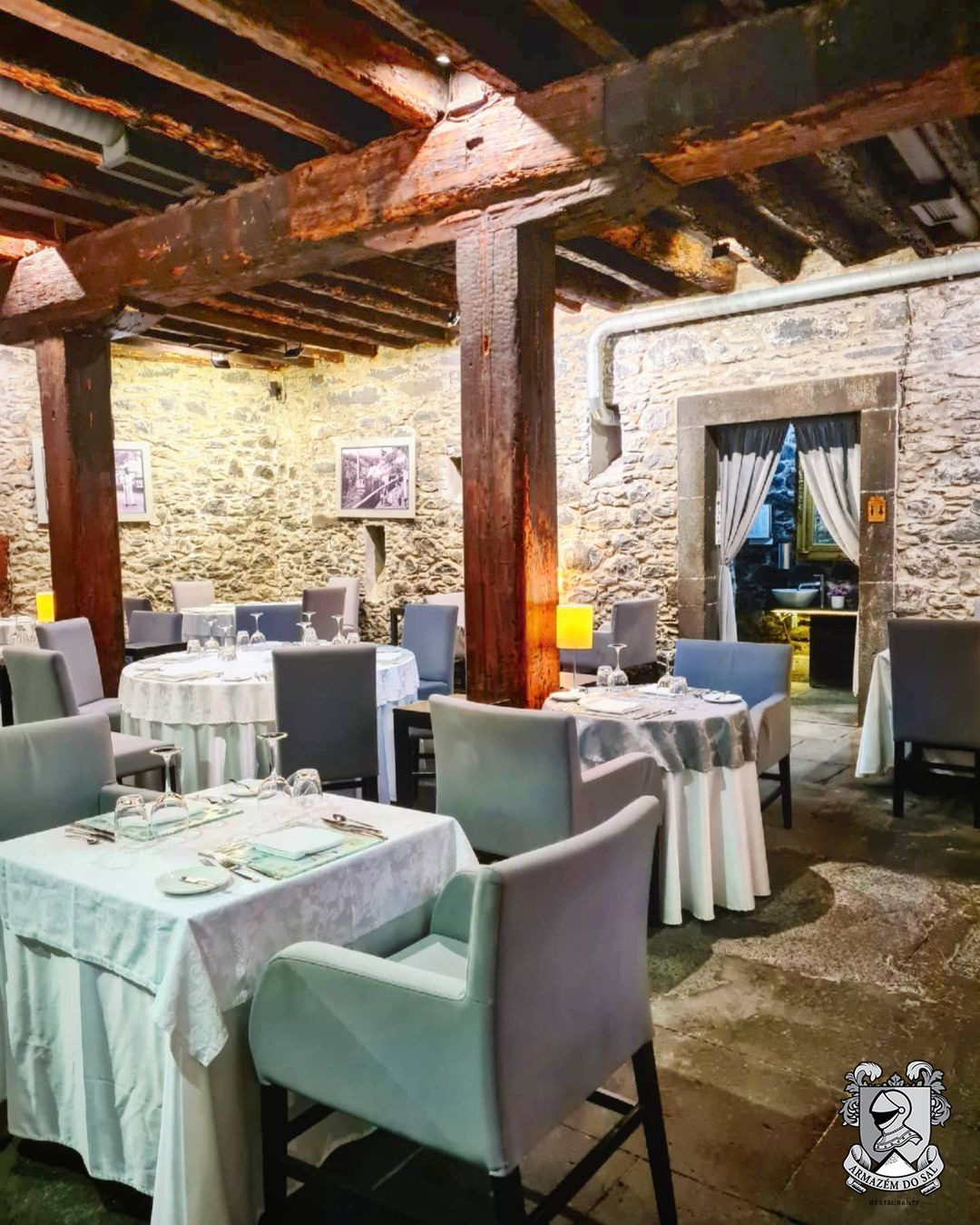 Also in Funchal, also known for its gourmet food prepared with ingredients sourced from the island & the waters around it, is Armazem do Sal. It's a Michelin-recommended restaurant, too, and one of the best restaurants in Madeira!
The cuisine here is Portuguese with a focus on Madeiran food. Armazem do Sal's food is offered in a few different tasting menus. The restaurant's wine-pairing is another thing to experience. Two other reasons to dine here are the delectable desserts they have here and the reasonable pricing of the food.
Armazem do Sal, which is housed in a 200-year-old building that used to be a salt warehouse also has a rustic charm to it, thanks to the wood & stone interiors. There's both indoor & outdoor seating here.
4. Casal da Penha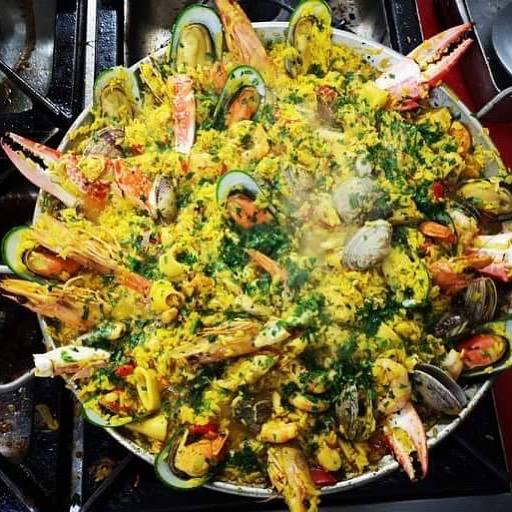 The place to go for seafood would be Casal da Penha. It's family-owned, the food is homestyle and the service, friendly. If that's not enough reason to visit, it's also a Michelin-recommended restaurant.
People come to Casal da Penha for limpets, octopus & shrimp. You'll also find a few meat, rice dishes & pastas. Some of the specials here are garlic bread, seafood spaghetti, shrimp paella & the house wine.
Casal da Penha has 3 options when it comes to seating; you can sit in the indoor dining area, the patio, or a terrace.
5. Casa Velha Restaurant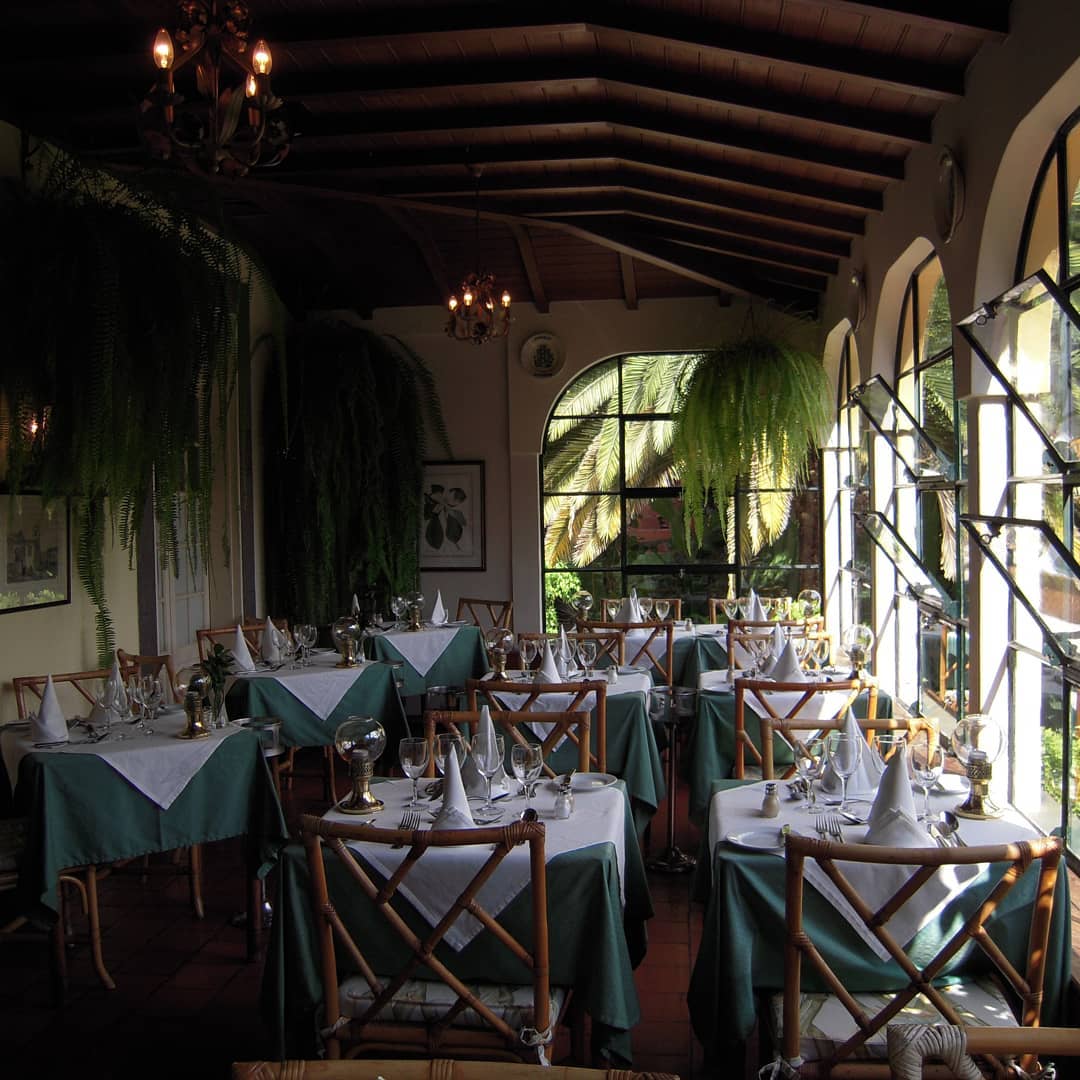 Housed in an 'old house,' Casa Velha is a restaurant to fall in love with. It's like dining in a house that's surrounded by a garden. There's even some terrace seating if you want your dining experience there to include the restaurant's green outdoors.
The food is delicious, making it one of the best restaurants in Madeira. The food is mainly Portuguese and most of the items on the menu are seafood & meat dishes. You'll find things like rice & pasta, too. The portions of the food served are generous. They have a good winelist & good desserts too. Casa Velha's crème brûlée is something you might want to order before you leave there.
The service at Casa Velha Restaurant is warm and the prices are decent. It's no wonder that this restaurant on the side streets of Funchal has been in operation for over 25 years.
6. Cris's Place
Another restaurant that's in a scenic setting, put together in a classy place, and is known for its gourmet food is Cris's Place. It's known for food that's cooked with a lot of care and creatively plated. And it's a highly recommended restaurant in Madeira.
You can go a la carte or choose a set menu. The menu here changes twice a year, however, you can be sure of delicious mains, desserts, amuse bouches & good palate cleansers too. And you'll see that this restaurant's generous with the wine.
Cris's place has vegetarian & gluten-free options. And the staff will take care of your dietary restrictions as well.
7. Avista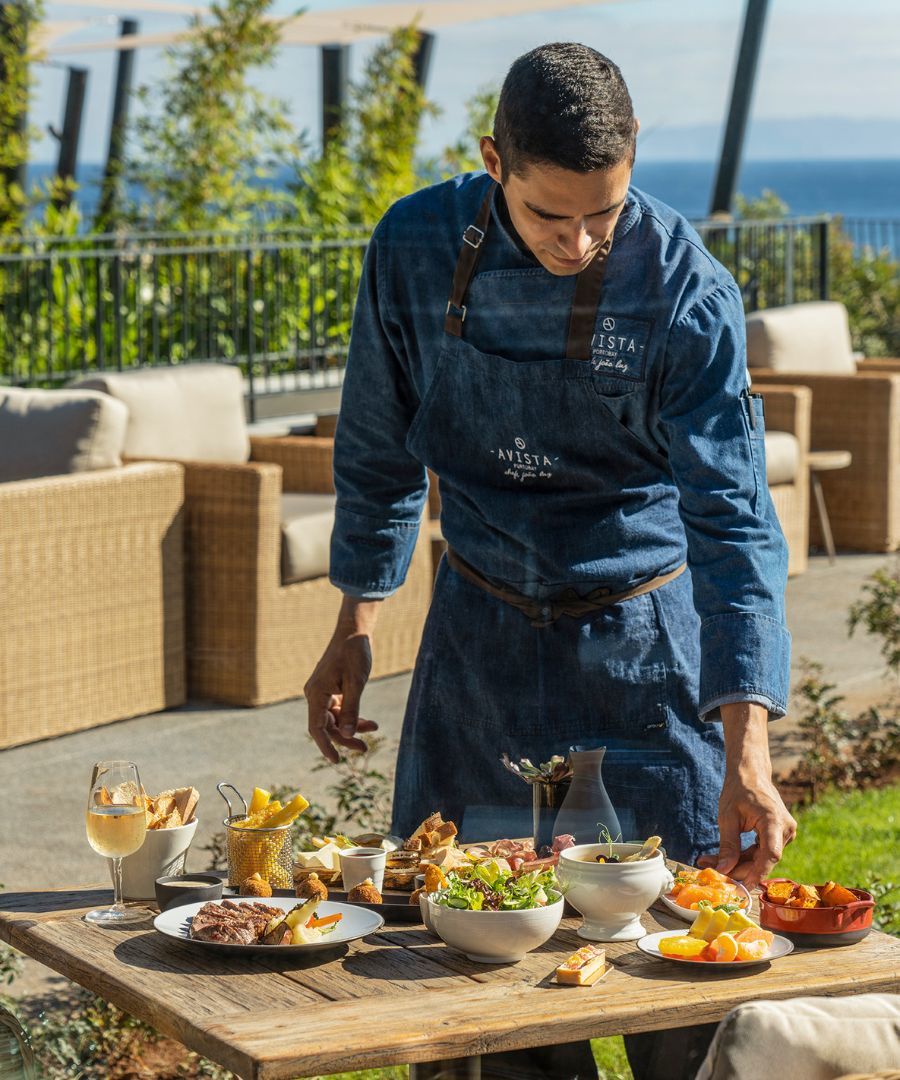 Avista is a sister concern of the famed II Gallo D'Oro and it does not disappoint when it comes to the food. It's even got a nod from Michelin for its quality & value cooking.
Avista is a local favorite that made this list of best restaurants in Madeira because of the food & the views from the restaurant. Mediterranean & Asian food are served here. It aims at providing guests with dishes that can be shared while enjoying the Madeiran outdoors. Located in Cliff Bay Hotel, Avista sits on some cliffs and looks out into Pirates Bay & the Atlantic Ocean.
8. Uva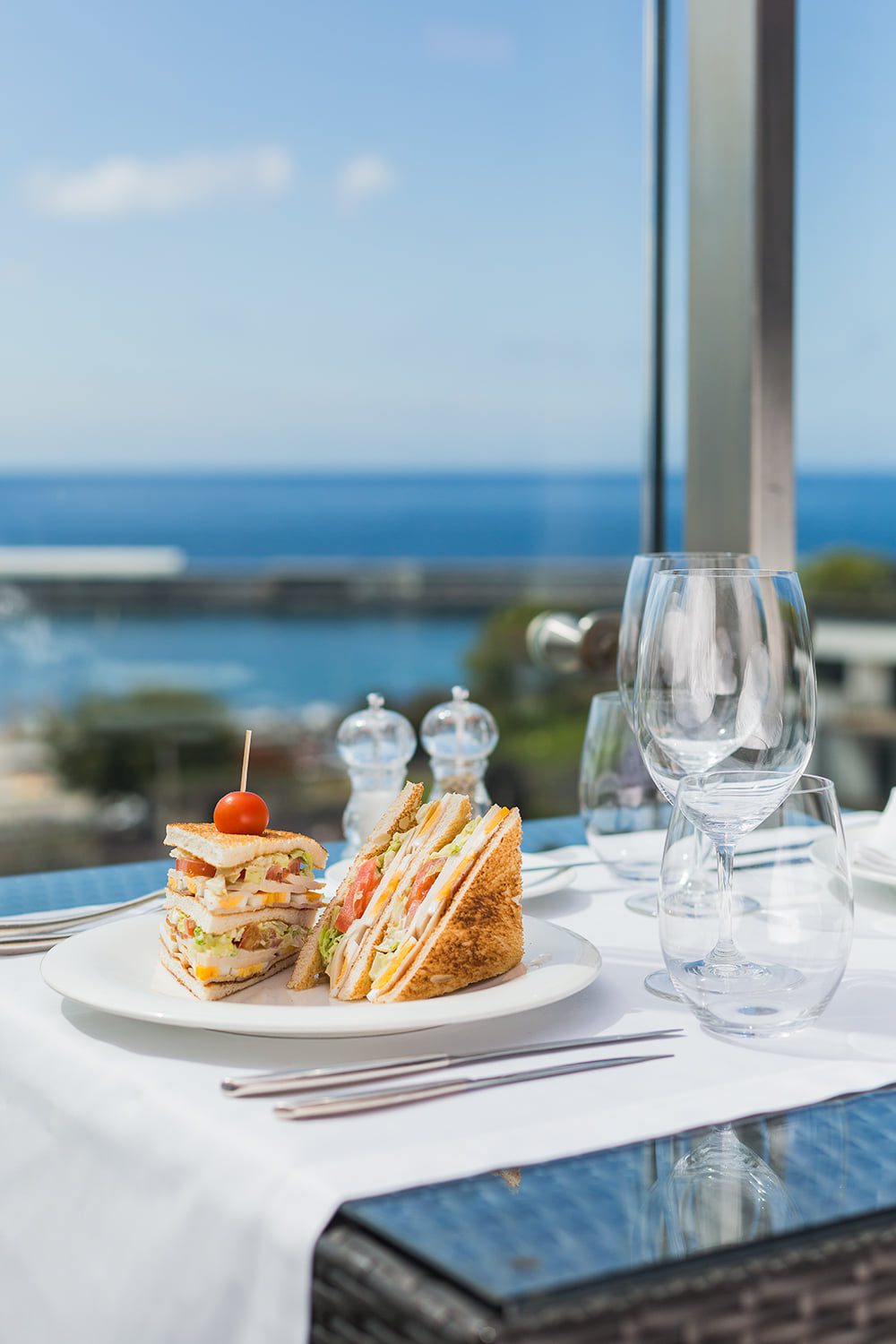 Yet another place that brings together great views & great food in an upscale setting is Uva Restaurant. Uva is a chic rooftop restaurant and comes with views of the Atlantic and that of the city of Funchal.
Uva is Portuguese for 'grape' and wine is an important part of dining here. They have a good collection of wines — both red and white — from all over the world and knowledgeable staff to take you through the drink orders. As for the food, the restaurant serves fusion cuisine with a number of French-inspired dishes.
There are three different seating options at Uva, from indoors to a covered balcony seating & a terrace.
9. PrimaCaju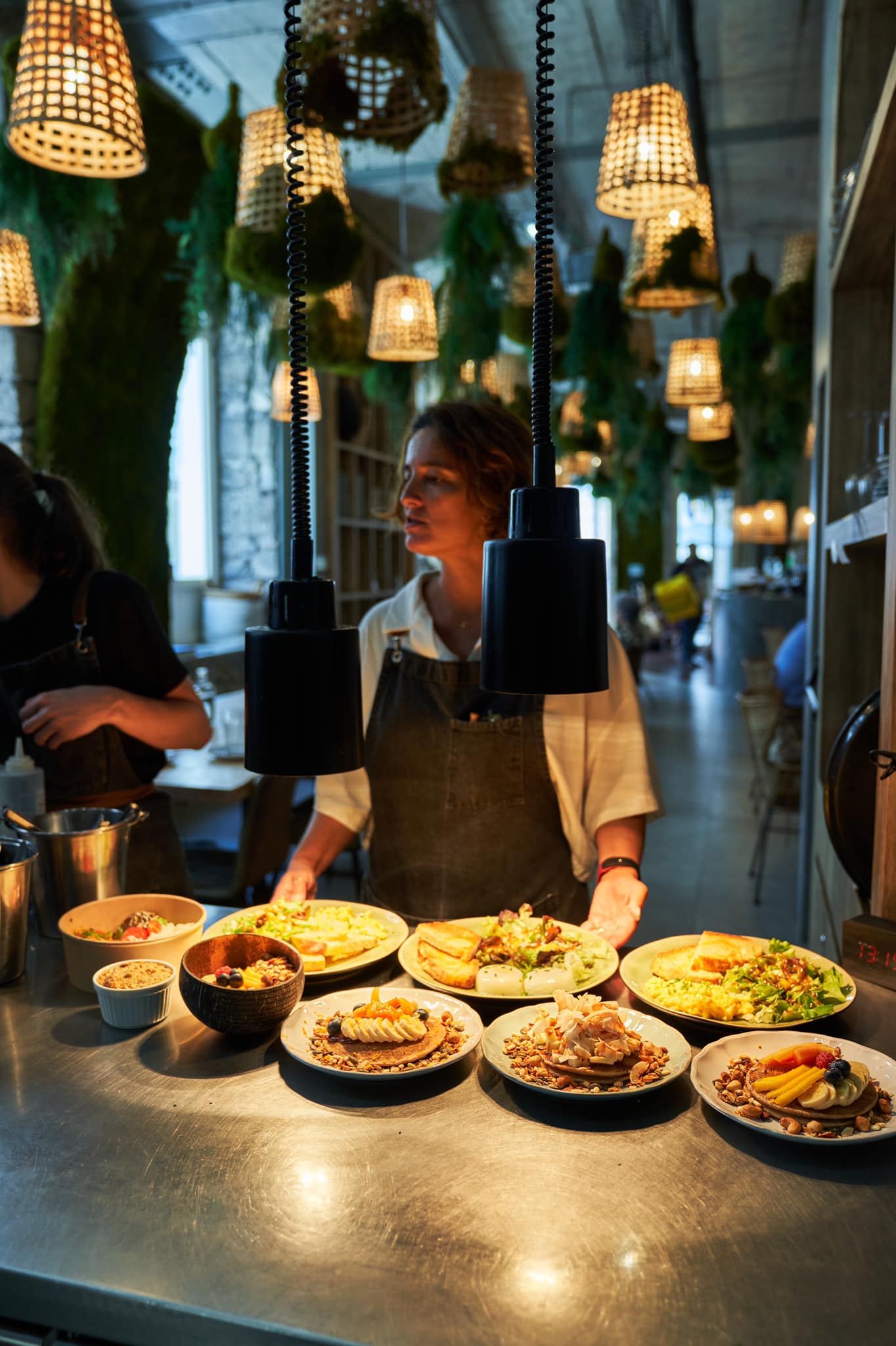 When you're in the mood for something different or are looking for a place to go for brunch, Prima Caju is the answer. This restaurant is in the Caju Le Petit Hotel and it is known for its contemporary vibes, plants hanging from its ceilings, and most of all, for the food that's a coming together of tasty and healthy options.
You'll find everything from bowls & salads to wraps & smoothies. If toast, pancakes & eggs are your kind of breakfast, they've got that too. You can be sure to find plenty of vegetarian & vegan options, and great coffee, too.
It's not just a brunch & breakfast place. You can go for lunch and dinner too, and find lots of healthy & attractive food at PrimaCaju. There's both indoor & outdoor seating, here. Be warned: this eatery can get quite busy as it's one of the best restaurants in Madeira.
10. Kampo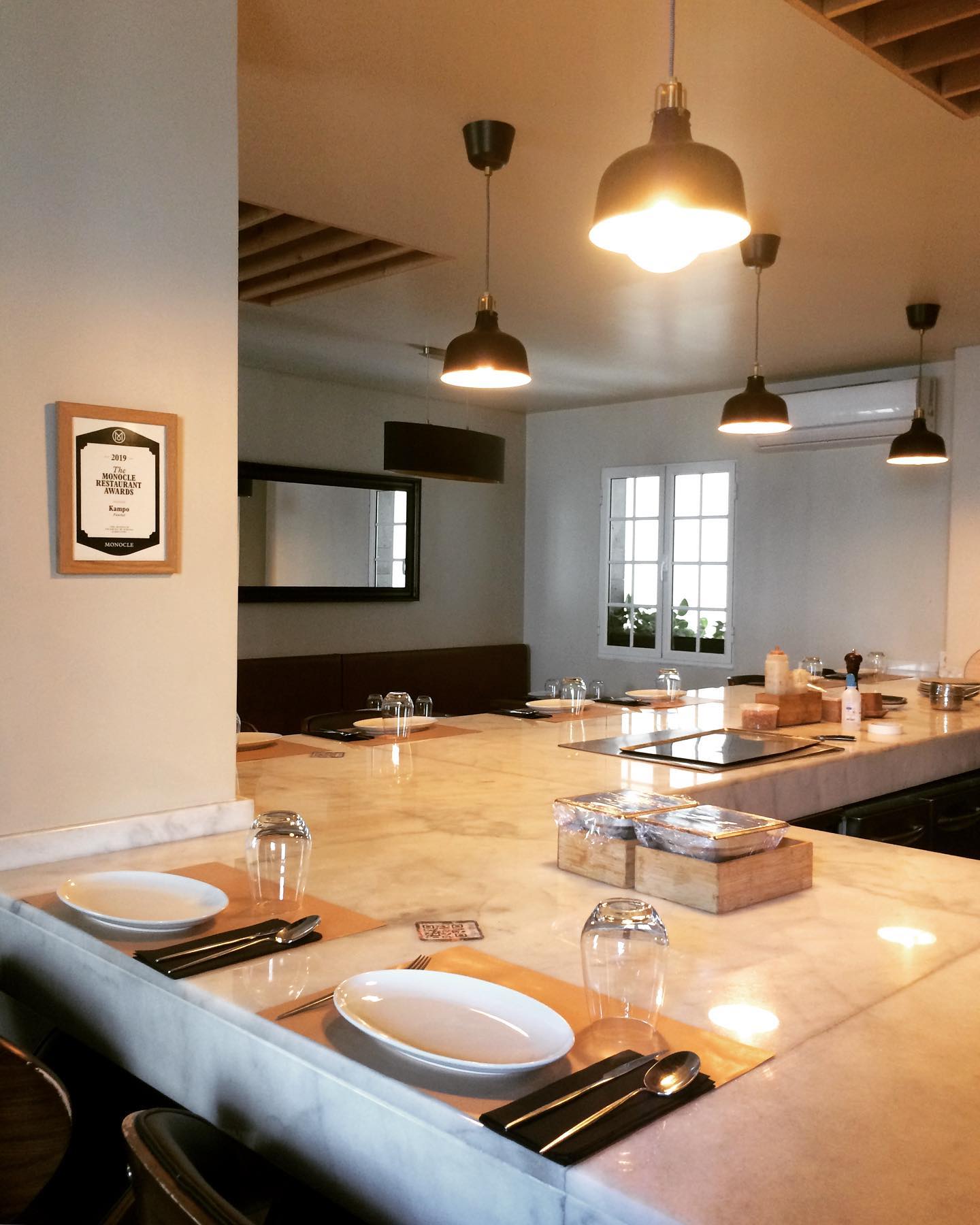 Another place to go for a memorable meal would be Kampo in the heart of the city. Kampo is chef-owned, has an open kitchen and is known for its good 'shareable' dishes, large portions & reasonable prices.
Another draw here is the open kitchen. People go here for steak, seafood, duck confit, oxtail ravioli and delicious desserts. Kampo by Chef Julio Pereira specializes in matured meat. And the best seat in the house is at the chef's counter. Here you end up learning a lot about your food and having a great experience watching the chefs at work.