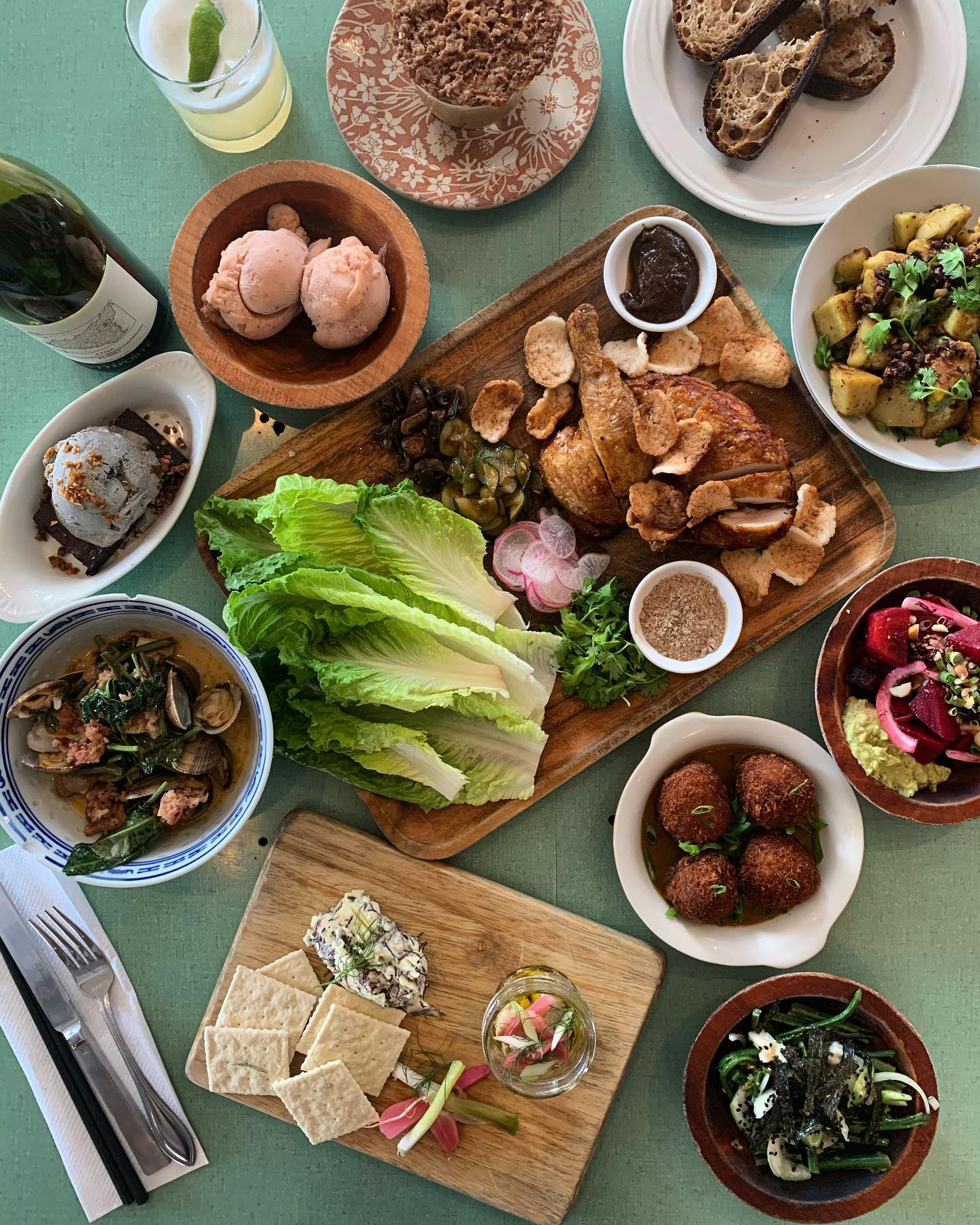 Oahu is a fantastic place to go on a food tour because the island has a lot of great food and variety to offer! The most popular ones seem to be situated around Honolulu & Waikiki in the south and on the windward coast. This list of the best restaurants in Oahu features some places that serve the best Hawaiian food and some restaurants that have a strong Hawaiian influence. There's even a Poke recommendation. You'll find some much-talked-about breakfast/brunch restaurants, date night options & a tavern with delicious food to help you unwind after a day of activities.
1. The Pig and the Lady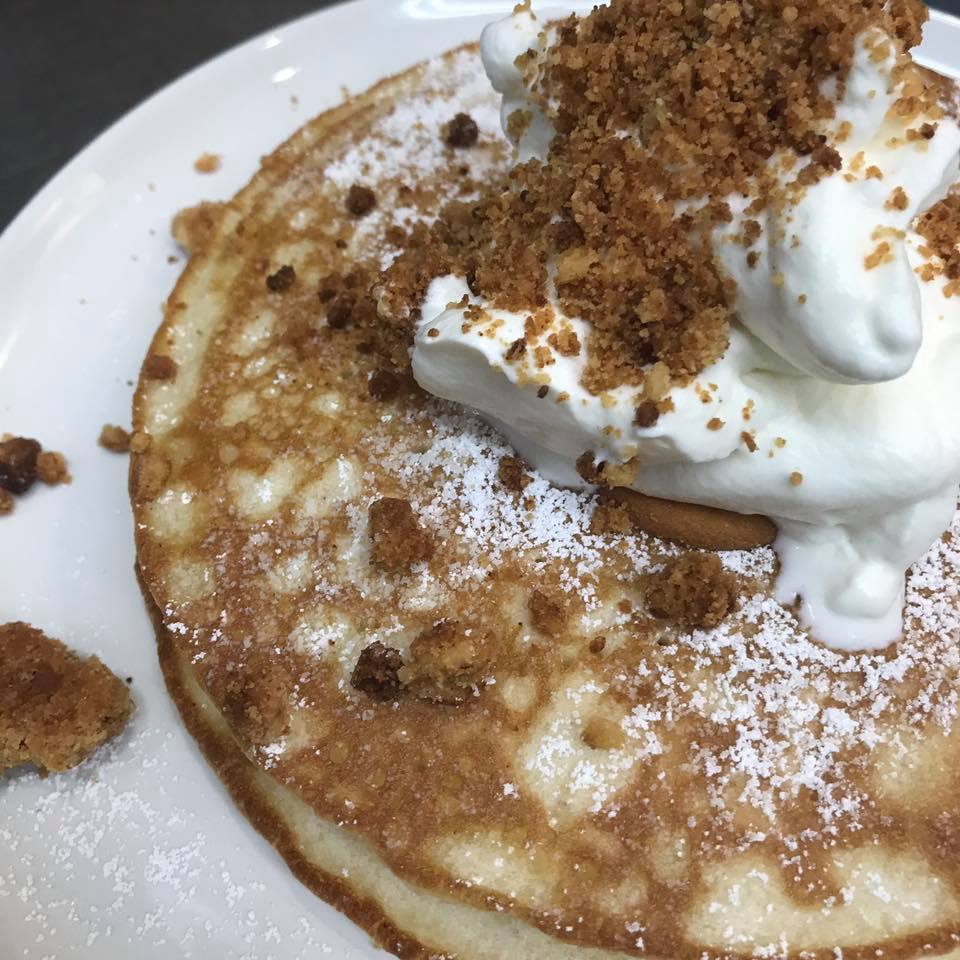 When you're looking around for one of the best restaurants in Oahu, this is the place people are going to recommend the most. The Pig and the Lady is a Vietnamese restaurant with French & Hawaiian touches, located in the Chinatown area of Honolulu.
This family-owned restaurant that started at a farmer's market is now a bustling favorite of Oahu's. Ask around what to eat here and you'll be told of the Pho, the Bun bo Hue, Vietnamese style chicken wings, tuna, crostini, French dip, Bahn Mi, Pho beef dip & their popular Dad's toast, among other things. They also have a good number of options for vegetarians & vegans that might want to dine here. The menu changes often, but you're sure to find some of their signature dishes when you go.
The Pig and the Lady's soft serves and cocktails are also highly recommended. Remember that it's an extremely popular restaurant so make your reservations or be prepared to wait if you'd like to eat here.
2. Koko Head Cafe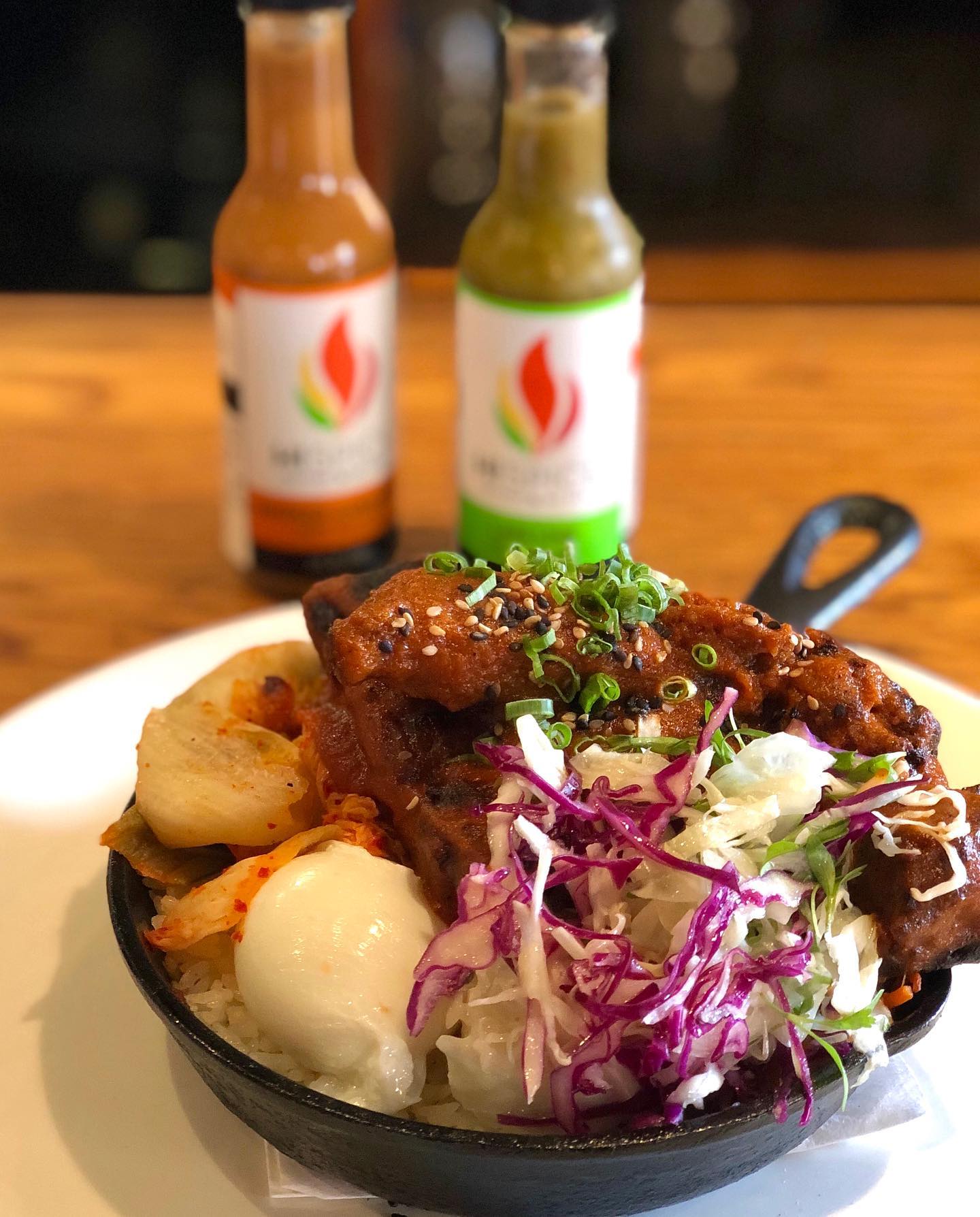 Whether you're planning to go surfing, hiking, or sightseeing, you might want to make sure you start at least one of your days with your morning meal at Koko Head Cafe. This restaurant in Honolulu is a breakfast & brunch favorite.
It's friendly & lively and serves a menu full of innovative dishes. Their skillets and breakfast plates are a mix of flavors with great combinations of your favorite breakfast items. Breads, french toast, dumplings, eggs cooked in different ways, rice, beef, congee… they've got it all. Koko Head Cafe has a pretty good drinks menu too.
3. Senia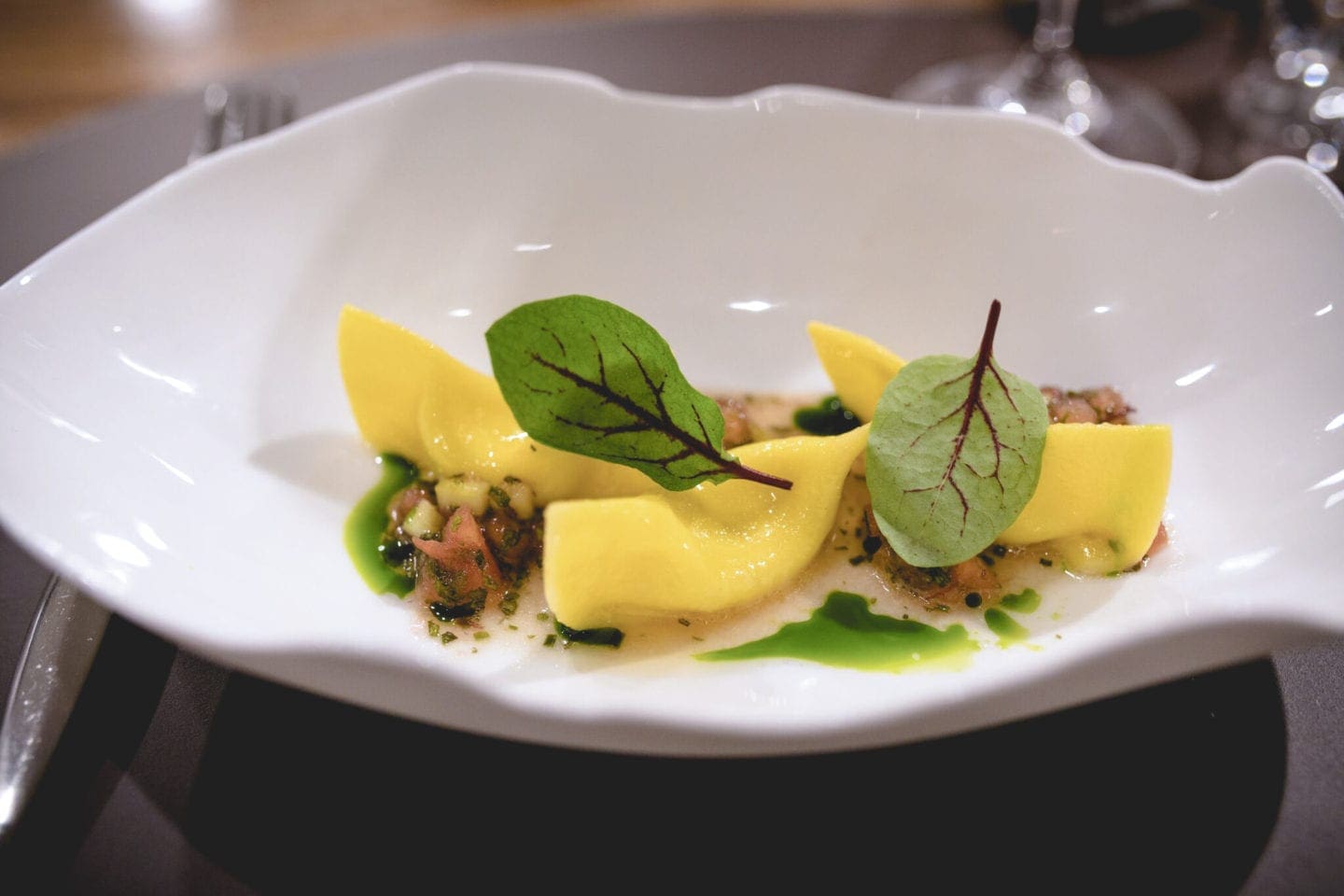 If you're looking for fine food or want to have a celebratory dinner the place to consider is Senia. This restaurant has three options for guests: you can go in for the a la carte menu, choose to go for a tasting menu, or book a private/ group dinner.
Senia is known for its attention to detail, creative dishes, wine pairing & professional service. The restaurant also has unique dishes like charred steak & charred cabbage that have turned out to be guest favorites.
Go the reservations way if you'd like to eat here, especially if it's for dinner or if you'd like to go for the tasting menu at the chef's table because the seating is limited around the open kitchen.
4. Over Easy
If you're looking for a good breakfast on the windward coast, the eatery to visit is Over Easy in Kailua. Although it also serves lunch, this restaurant is known for its breakfast menu.
They have some classic dishes served with local flavors. Over Easy's specials are crispy-edge pancakes, custard french toast, fried egg sandwich made with homemade sourdough bread & Kailua eggs served with Portuguese sausage & a bacon-cabbage broth on rice. However, the most loved item here is the pork hash.
When you go to Over Easy, you might have to wait a bit to be seated but it won't be too long of a wait as the service is pretty fast.
5. Helena's Hawaiian Food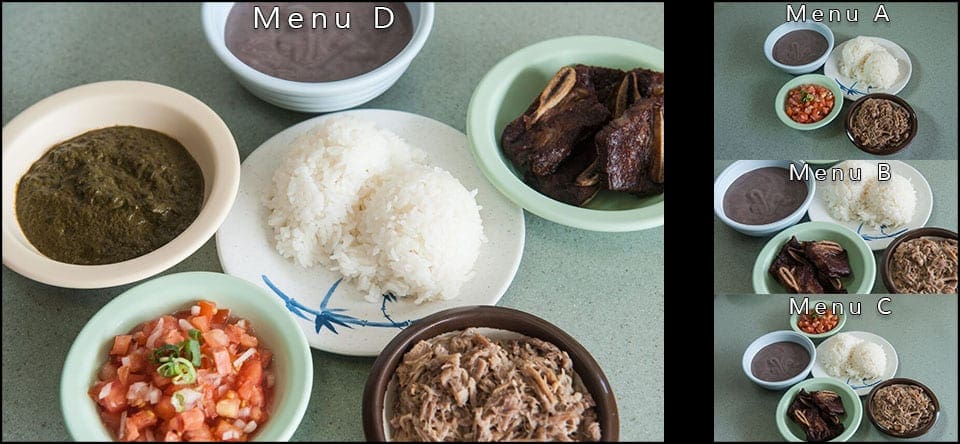 For a more Hawaiian style breakfast or lunch or dinner, head to Helena's Hawaiian Food. It's a no-frills eatery serving homestyle Hawaiian cooking in a family-friendly environment.
Expect to find short ribs, Kalua pork, Lomi salmon, poi, poke, fried butterfish, squid luau & macaroni salad, all Hawaiian favorites.
And make sure to not leave this award-winning restaurant, one of the best restaurants in Oahu, without having their Haupia, a dessert made of coconut.
6. Orchids
Orchids is open for breakfast, lunch & dinner but serves Mediterranean food with lots of fresh fish & produce. Most of the dishes served here have an Italian touch to it. And if you're going in for the brunch buffet, you'll also see some Hawaiian items.
Orchids is situated inside the Halekulani Hotel and has both indoor & outdoor seating. It's also a good place for a date night or a celebration. If you're going there for dinner, you might want to go alfresco and watch the sun go down. For dessert, ask for their much-liked coconut cake.
7. Haleiwa Joe's Haiku Gardens

Another place that's got good food and is often thought of for celebration dinners is Haleiwa Joe's Haiku Gardens. Many locals come to this restaurant in Kaneohe for birthday and anniversary dinners. Others come to have the outstanding prime rib made here.
This place scores for service & location, as well. Haleiwa Joe's Haiku Gardens, true to its name, is a restaurant in a garden in the midst of a verdant landscape with tropical vegetation & mountains. This beautiful scenery is why it's one of the best restaurants in Oahu.
They also have a restaurant up in North Shore.
8. Mud Hen Water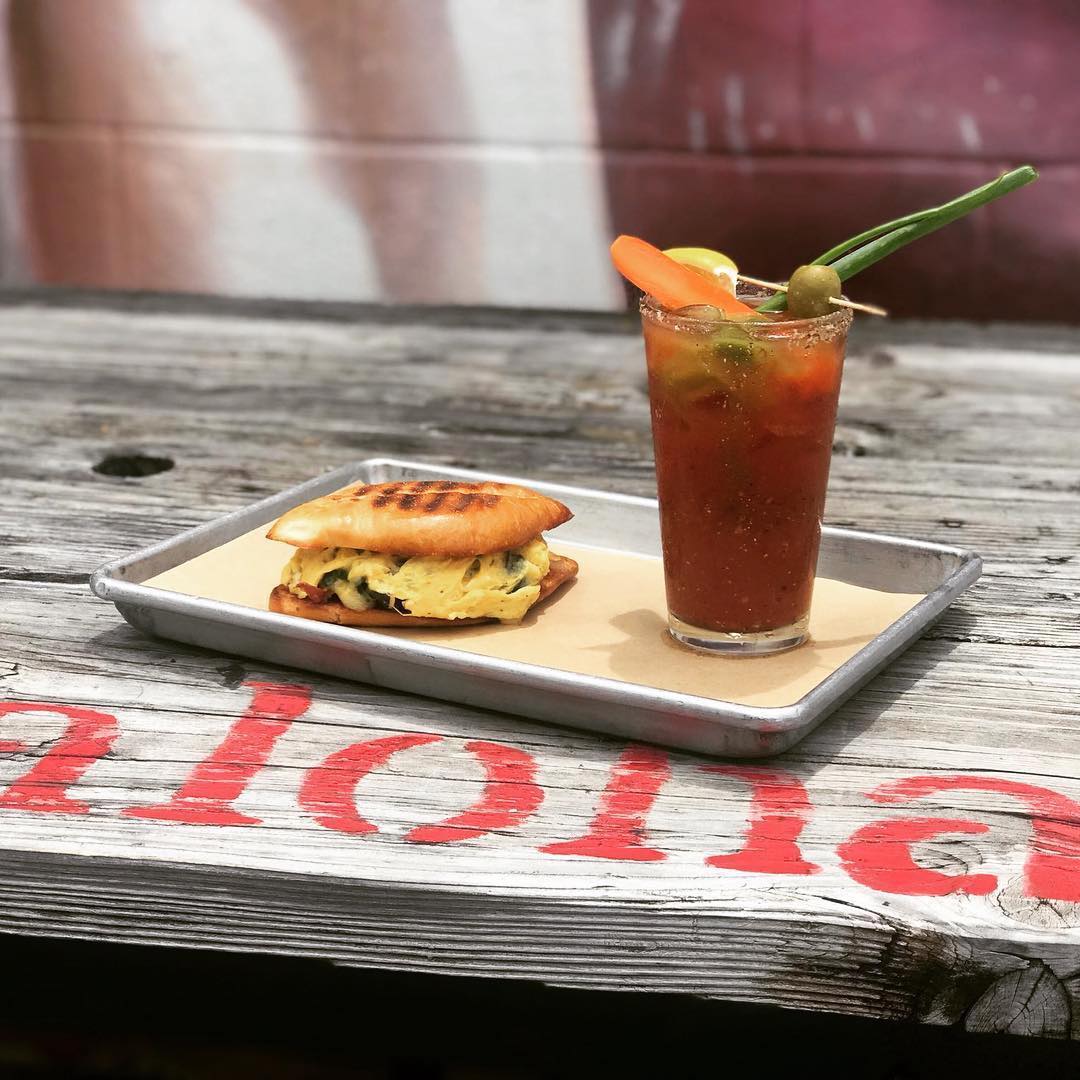 This restaurant with an unconventional name cooks up Hawaiian dishes with a twist. In fact, Mud Hen Water is known for its creativity in its food and cocktails.
Although they serve some classic Hawaiian dishes, several of them bear influences of Chinese, Japanese & Korean cooking. Mud Hen Water is a neighborhood restaurant, hence not very touristy.
9. Livestock Tavern
When you want to end a day with a relaxing dinner of meat dishes & booze at an all-American eatery, go to Livestock Tavern. Situated in Honolulu's Chinatown, this place is a casual restaurant with a menu that lists burgers, prime rib, duck, lobster rolls, pasta, crab cake, & things of the sort.
The cornbread & jalapeño butter and desserts served here are also much liked. You'll find some great cocktails here, too. Livestock Tavern's also known for the innovative combinations of food served there.
10. Ahi Assassins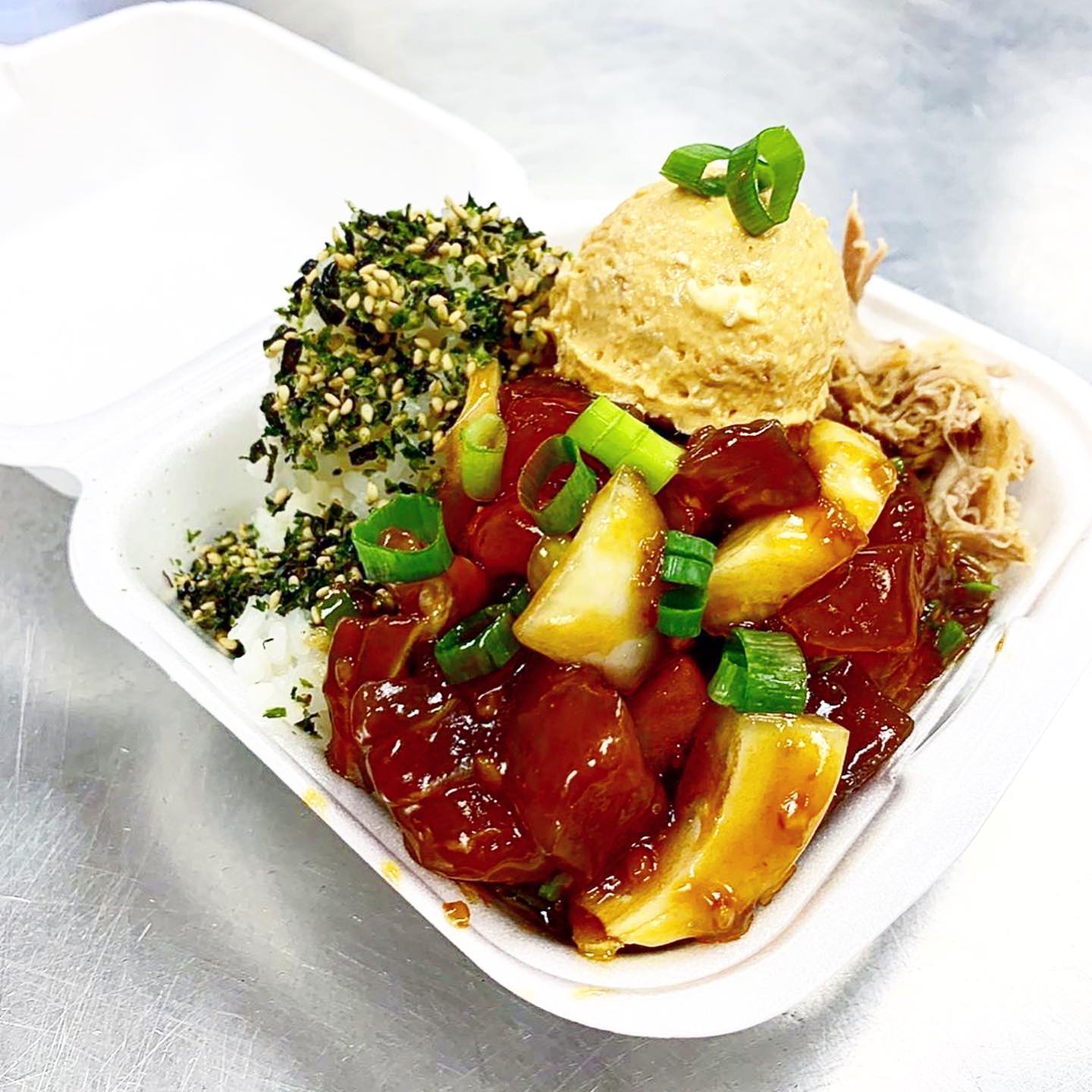 If you're adventurous with local food, Ahi Assassins is a place you must try. It's the way to introduce yourself to poke. This local secret is a fun option on the list of the best restaurants in Oahu.
Rumor has it that Ahi Assassins has the best of these cubed-fish-dishes on the island. You can pick up just the poke or order a whole meal with the fish and rice & vegetables in a box. They have a selection of flavors and the popular ones are the Lunatic & the Secret Shoyu ones. You can ask for a few samples of the flavored Ahi before you order your box(es).
Ahi Assassins might be difficult to spot when you get to the address. Look for it on the second floor of the building. It's an unassuming place and does not have much space for a sit-down meal or snack. Take out is the way to go here.