Being the big city that it is, Philadelphia has a large number of restaurants in its city limits. Not only does the city cater to all kinds of taste buds, but the top restaurants in town are also a coming together of different kinds of cuisines. Thai, Israeli, French, Mexican, Spanish, Italian & New American restaurants as well as an interesting pizza joint make it to the best restaurants in Philadelphia.
1. Kalaya
If you're looking at dining at the absolute best restaurants in Philadelphia, you have to make reservations at Kalaya, a very popular Thai restaurant set up in Fishtown. The restaurant's new location, extensive menu, rich food & chic-industrial decor make sure that the place is busy at dinnertime.
Kalaya serves authentic Thai food, mainly southern Thai. So go prepared for a feast of flavors & spices put together by Chef Nok Sunataranon who also owns the restaurant. Some of the specials here are the tropical cocktails, Thai Tea, Tom Yum, crab & flower dumplings. And for dessert, it's the coconut ice!
Reminder: make sure to book a table much in advance especially if you're going to be visiting as a group. Just in case you're not able to get reservations for dinner, try the bar seating, or the weekend lunch.
2. Zahav
Close behind is Zahav, a restaurant that's been open since 2008. In 2019 it even won the James Beard award for the best restaurant in the country. Owned by chef Michael Solomonov, this restaurant serves what they call 'flavors of Israel's cultural crossroads.' If you'd like to indulge in the unique experience of dining here, make sure to reserve early. The reservations for each month open at the beginning of the month.
Start your meal here with some Israeli wine or cocktails and hummus & Laffa (flat bread) Then go on to order their specials in small plates or a 5-course tasting menu. The menu changes every now and then, however, you might want to look for their house special – a pomegranate-glazed lamb shoulder, and other items like crispy rice & kebabs.
Zahav's known for food that's cooked with a lot of care, and their top-notch service. They have a great many vegetarian options, too. And the restaurant is open Tuesday to Saturday.
3. Parc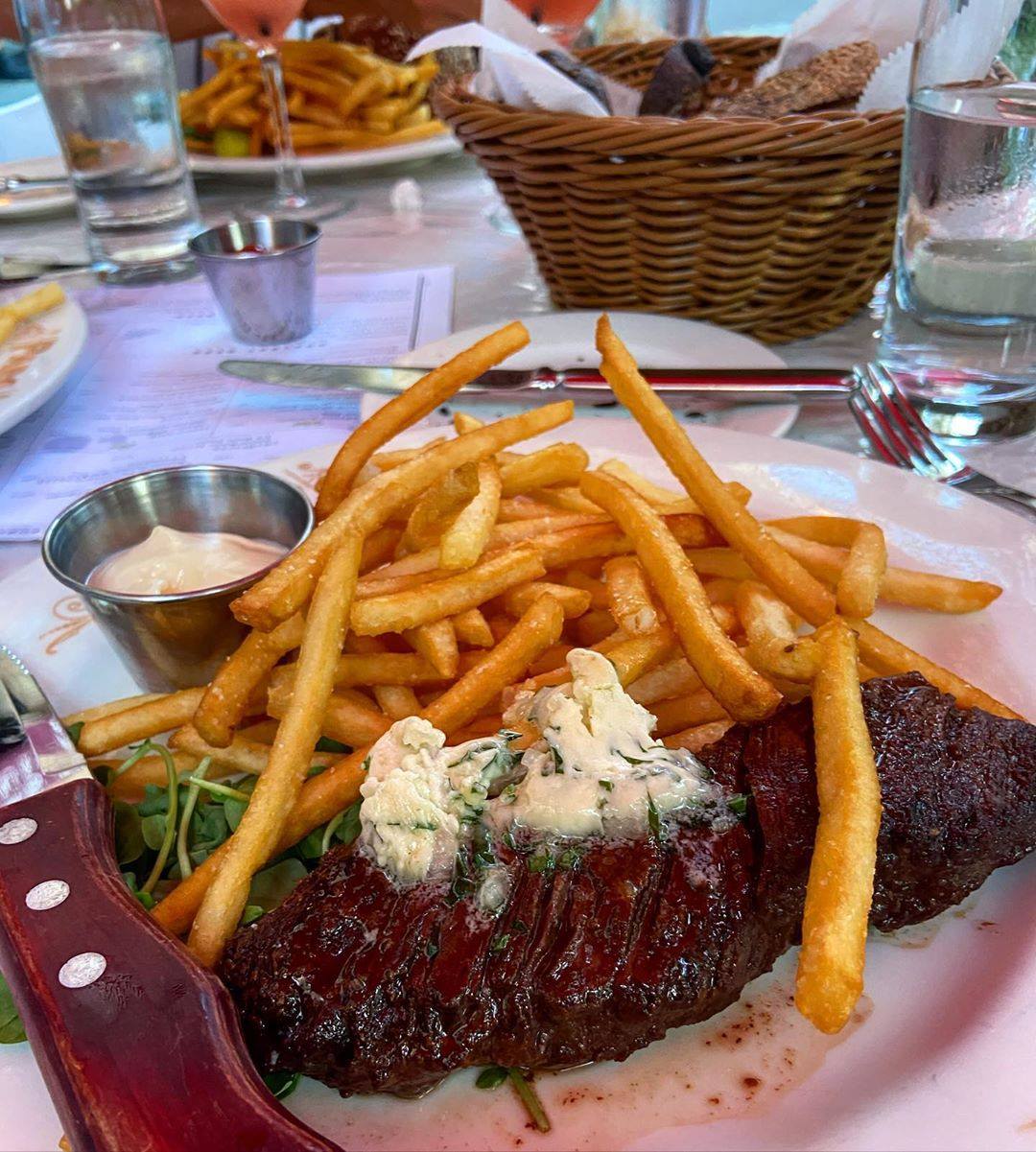 Also busy and recommending reservations is Parc, a French restaurant near Rittenhouse Square. This place is open all day, and serves classic French dishes like French Onion Soup, Steak Frites, Escargot & Quiche Lorraine. It is one of the best restaurants in Philadelphia!
Some diner-favorites here are the cheese board, beet salads, salmon and also the restaurant's freshly-baked croissants. Regulars particularly love going here for Sunday brunch.
It's also a place to go with friends. The service here is good and there's also some outdoor seating if that's what you'd prefer.
4. Vernick Food & Drink
Also near Rittenhouse Square, and also good to visit with friends is Vernick Food & Drink. It's one of those places where you can go for some drinks & small plates that you can share.
This two-story restaurant is run by James Beard Award winning chef and owner Greg Vernick, and serves New American food. The food menu might be on the small side and seasonal, too, however, the choices are always good, from the salads to the meats, seafood & desserts.
Vernick Food & Drink is open Tuesday to Saturday. If you'd like to visit as a group, you're going to need reservations. Otherwise, you might be able to find some seating at the bar/lounge. Also, if you'd like to try the six-course tasting menu served in the Vernick Wine dining room, you're going to need reservations.
5. Laurel
For a special night, head to Laurel for a French-inspired American dinner. This cozy restaurant is located in South Philadelphia's East Passyunk Avenue and is known for its superior dishes, impressive presentation of the food & wine-pairing, making it one of the best restaurants in Philadelphia.
Laurel is being successfully run by Chef Nicholas Elmi, the winner of season 11 of Top Chef. You can expect seasonal menus, food cooked with the freshest of ingredients, a good wine list & cocktail options.
This French-American restaurant is open Wednesday to Saturday, and you can dine alfresco if the weather is good. You might want to call ahead of time and ask about the menu for the season & the reservations.
6. Down North Pizza
For pizza, a local favorite is Down North Pizza on W. Lehigh Avenue. People come here for Detroit style pizza — square ones with a thick crust & heavy toppings, and also the joint's 'Norf Sauce.'
Some of the popular pizzas here are No Betta Love & Roc the Mic. Their pizzas are named after songs by artists who call Philadelphia 'home.'
Down North also serves wings, fries & shakes. Their crab fries and flavored lemonades are all well-liked too. There's a vegan menu also. This pizza joint is known for its pleasant service and for its mission: it aims at giving culinary career opportunities to formerly incarcerated people.
7. Amada
For close to two decades now, one of the best restaurants in Philadelphia for Spanish cuisine has been Amada. Opened by Chef Jose Garces in the year 2005, this restaurant has been known for its spread of tapas.
The menu is extensive. So is the list of drinks available here. People go here for meatballs, French toast, tortilla Espanola, Paella, Sangria…all of it! It's open for breakfast, brunch, lunch & dinner. You might also want to hang out here on Sundays, nibbling on their special tapas.
Amada also has an open kitchen and a chef's counter to further enhance your experience here.
8. Vetri Cucina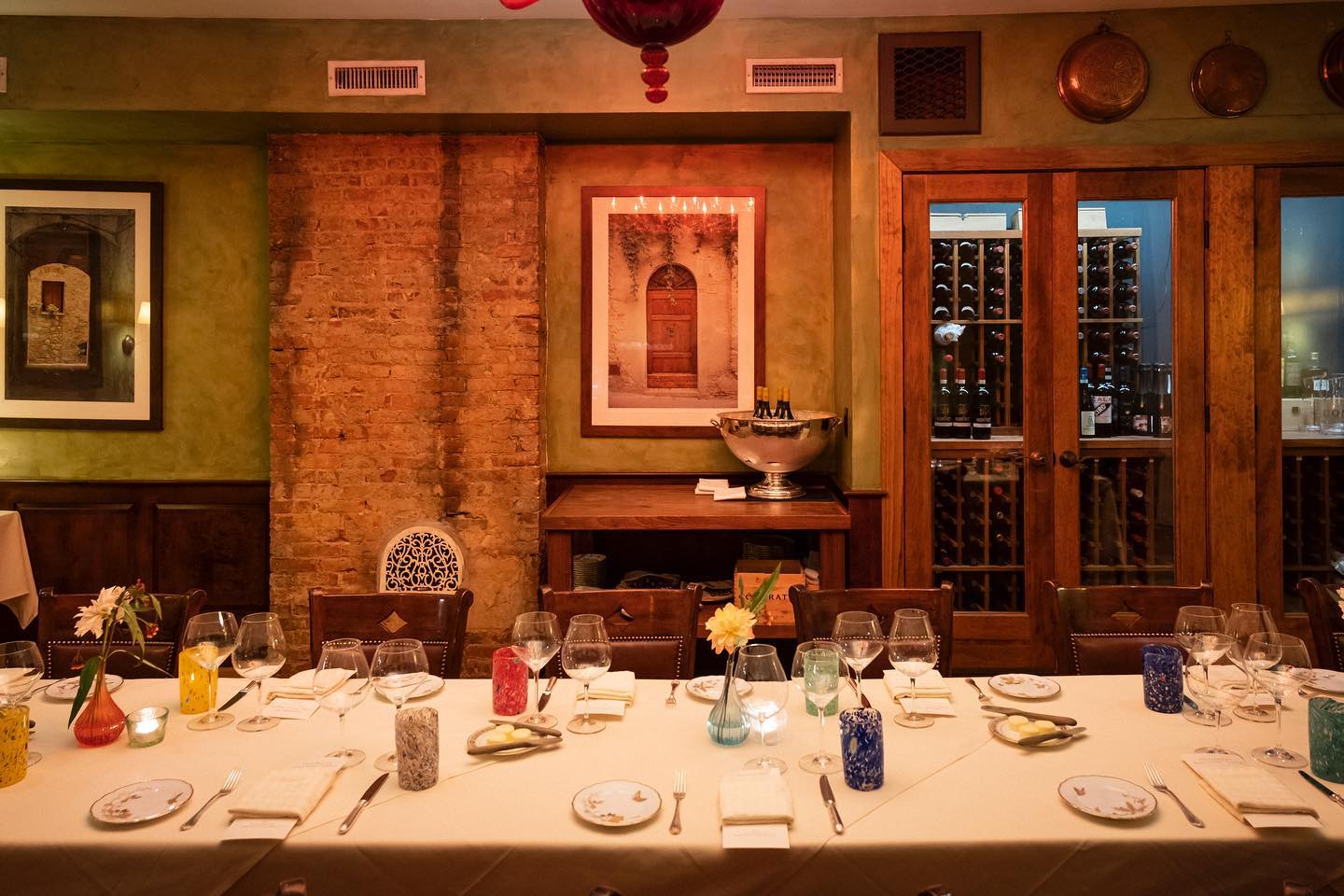 One of the most loved Italian restaurants in the city is Vetri Cucina, which is housed in a townhome on Spruce Street. It's a place you might want to pick if you're celebrating something or for a date night.
This Italian restaurant was opened by Chef Marc Vetri and his partner way back in 1988. It serves a tasting menu comprising handmade pasta and local & seasonal produce. As such, the menu changes with the season. You could look up the menu online if you'd like to see what they are currently serving.
Vetri Cucina is also known for its wine-pairing, attentive service & for taking good care of their guests' dietary needs. It also offers private dining and conducts classes & events at this restaurant in Philadelphia.
9. Friday Saturday Sunday
Friday Saturday Sunday is another place to consider for special occasions especially if you'd like to celebrate with a tasting menu. It's one of the most popular restaurants in Philadelphia. It's recommended for people without any dietary issues and for people who would be able to walk up to their dining room, which is on the second floor. On the first level is a bar.
This restaurant serves up a New American fare presented in the form of an 8-course tasting menu put together by Chef Chad Williams. They also have optional wine pairing, something most diners recommend you go for.
The menu changes often and it's always impressive. Friday Saturday Sunday is open Wednesday to Sunday.
10. South Philly Barbacoa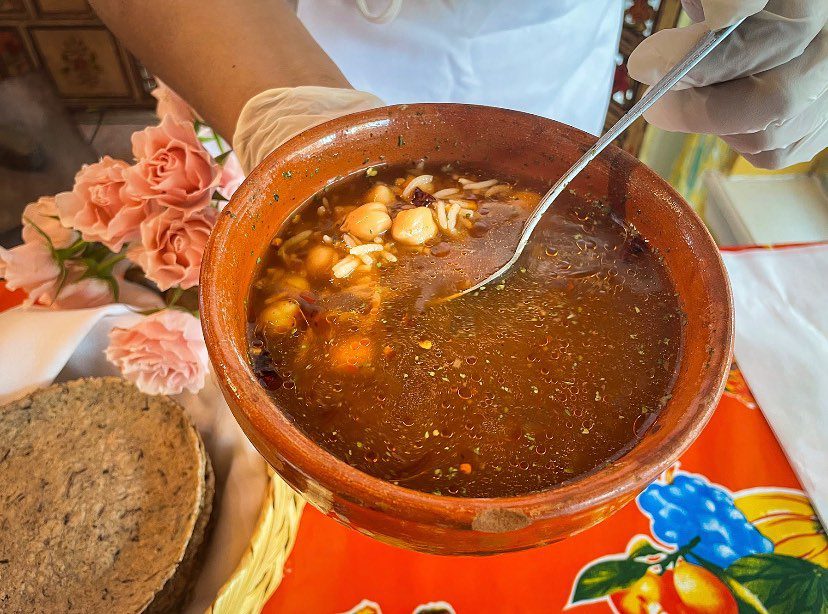 For an authentic Mexican meal, find your way to South Philly Barbacoa on 9th Street Market. This eatery is run by Chef Cristina Martínez who is also an activist.
The signature dish here are Barbacoa Tacos made with fresh homemade tortillas and lamb. Other specials to consider ordering at South Philly Barbacoa are consommé & tamales.
Be warned, you'll encounter long lines here, especially on the weekends. However, the wait is sure to be worth it. The food is delicious and the portions are pretty large.