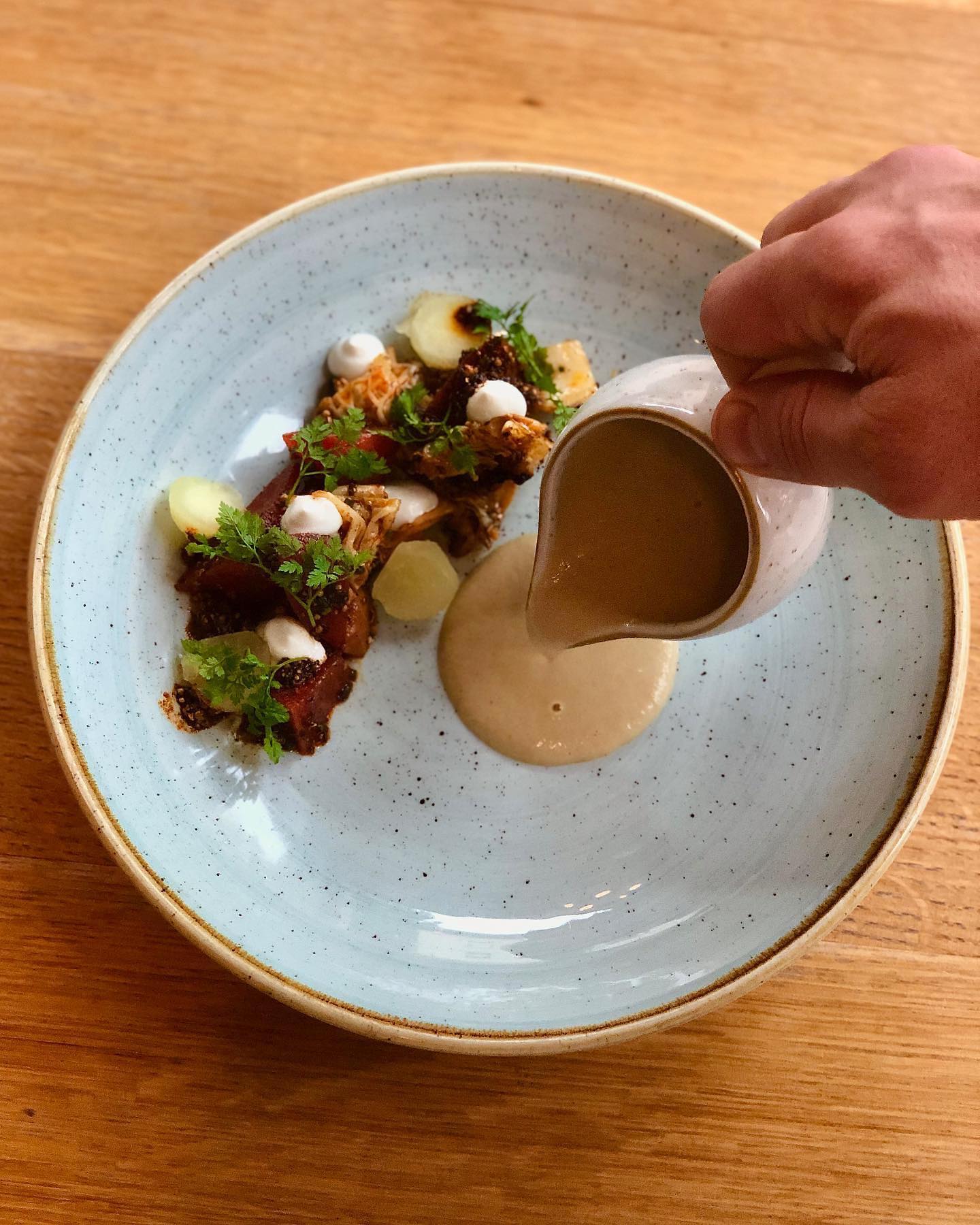 Portland is a city with an eclectic mix of cuisines to offer its visitors, but there's only so much you can do on a small trip to this city in Oregon. Here's a curated list of some of the the best restaurants in Portland. This list starts with a French-inspired restaurant and ends with another. In between the two you'll find restaurants serving southern food, Thai, Mediterranean, Singapore, & Malaysian, Vietnamese and even a Srilankan restaurant each having worked its way up to top places to eat at in Portland. There's even a reverse steakhouse here.
1. Le Pigeon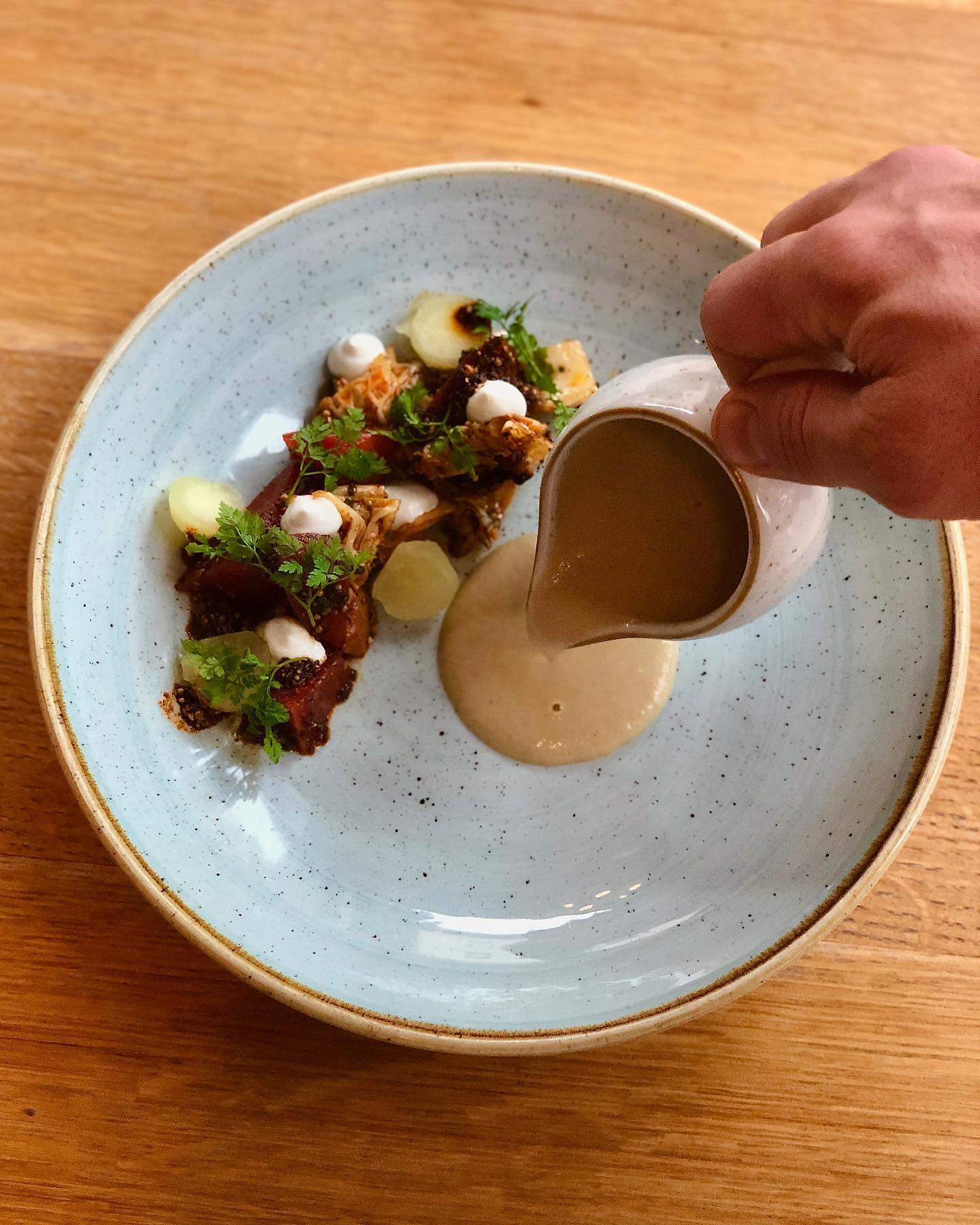 One of the most popular among the best restaurants in Portland, OR is a French-inspired one by the name of Le Pigeon. Opened in 2006, this restaurant is owned by chef Gabriel Rucker who is a winner of a couple of James Beard awards.
Le Pigeon is known for its creative dishes and the textures & flavors that characterize them. The menu is seasonal and gives importance to organic & local produce. With the restaurant having discontinued its a la carte menu, there are only a couple of tasting menus here. However, they are highly reviewed & highly recommended. You can choose between the Chef's tasting menu and the Vegetarian tasting menu. The vegetarian option has in recent times become a big hit with diners. So is the foie gras dessert served here. The wine pairing at Le Pigeon is also good.
The seating at Le Pigeon is at communal tables or at the chef's counter. Both are sure to make it a night to remember. You might want to call ahead and ask about reservations and the seating arrangements.
2. G – Love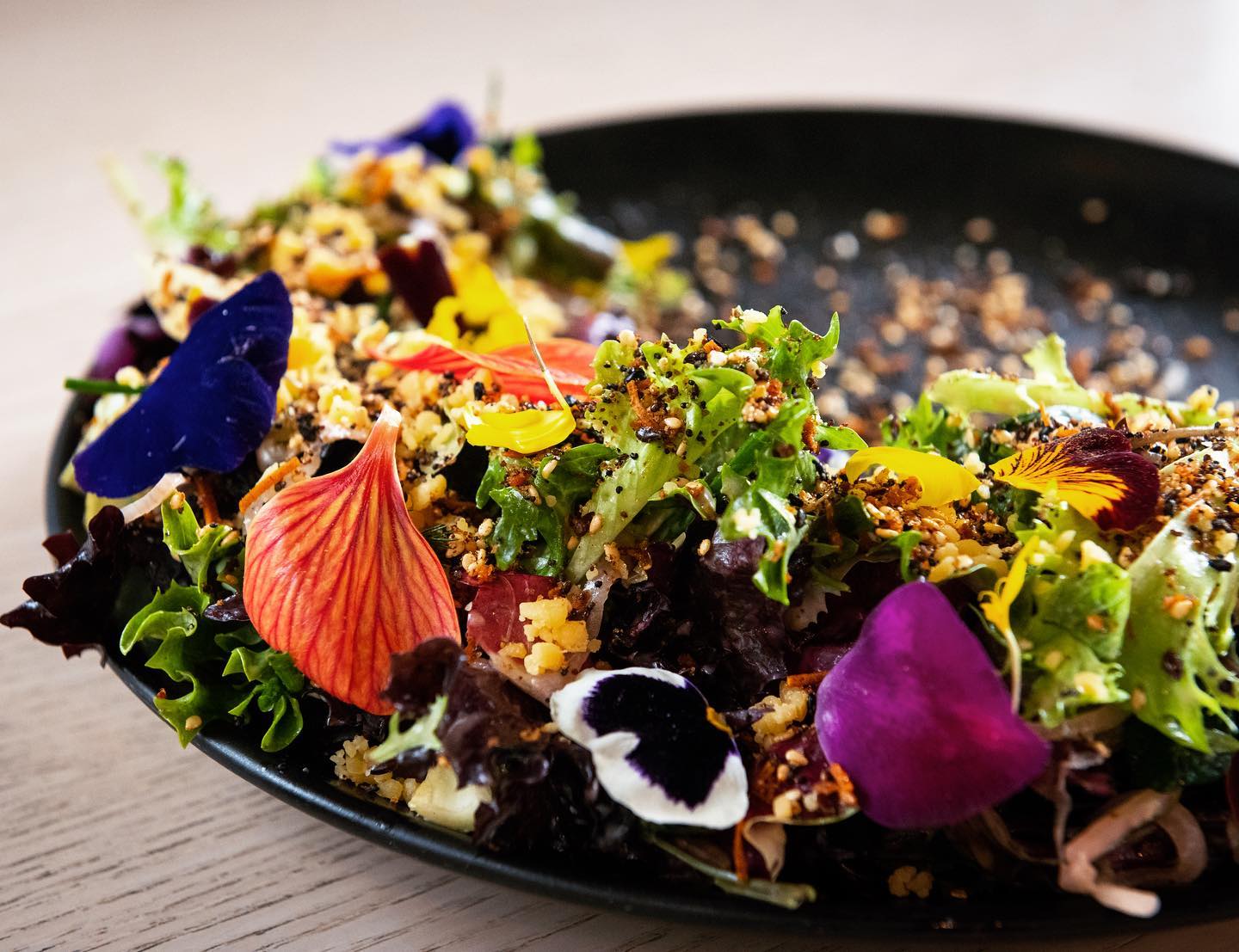 Also chef-owned and among the best in town is G-Love, a New-American restaurant that calls itself a 'reverse steakhouse.' The menu here focuses on vegetables, making the meats 'side-dishes,' and serving them in smaller portions. The restaurant works with a farm in the Willamette Valley so as to serve fresh, locally grown vegetables.
This place makes vegetarian food fun and will work around guests' dietary restrictions. Some things to try here are the cherry heirloom tomato salad and the scallop & beef skewers.
Their small plates and creative cocktails make it a good place to go to with friends. However, it's not bad for date nights as well. G – Love is in a chic, contemporary space and is also known for its friendly service.
3. Screen Door (Eastside)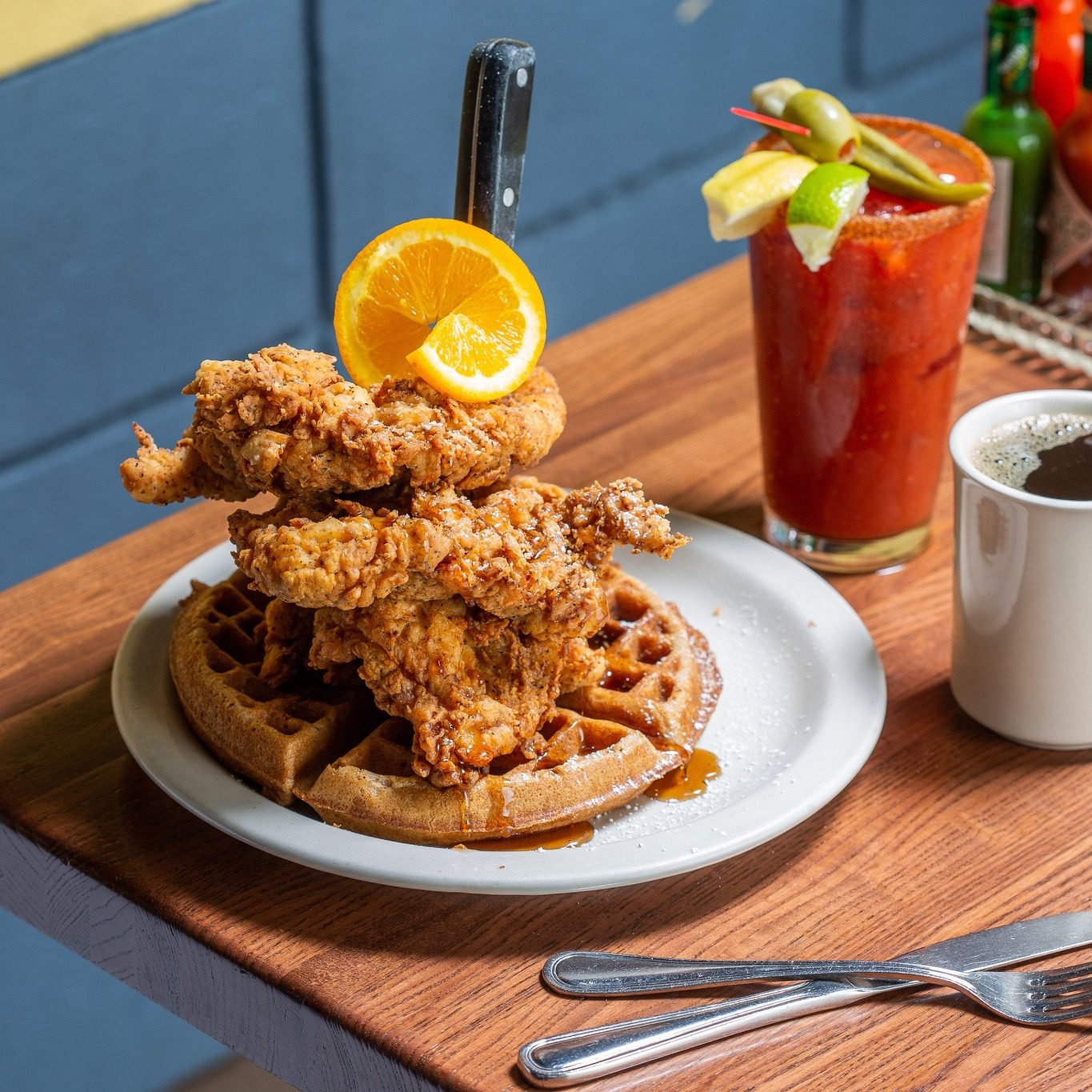 The best restaurants in Portland to go for Southern Cuisine is Screen Door on the Eastside. Buttermilk Fried Chicken, Chicken with Waffles, Shrimp & Grit, Mac n' Cheese … you'll find them all here! It's a place to consider for breakfast or weekend brunch for this restaurant serves great French toast, Cinnamon Rolls, fluffy biscuits & mushroom scramble.
If you're going for brunch on a Saturday or a Sunday go prepared for a wait, or see if you can get an online reservation. Also open for dinner 5 nights, Screen Door is known for its Catfish, Bacon & Praline waffle, & Carolina Pulled Pork.
The service here is warm & welcoming. The food is of great quality and served in generous proportions. There's also a second location you might want to check out at Pearl District.
4. Tusk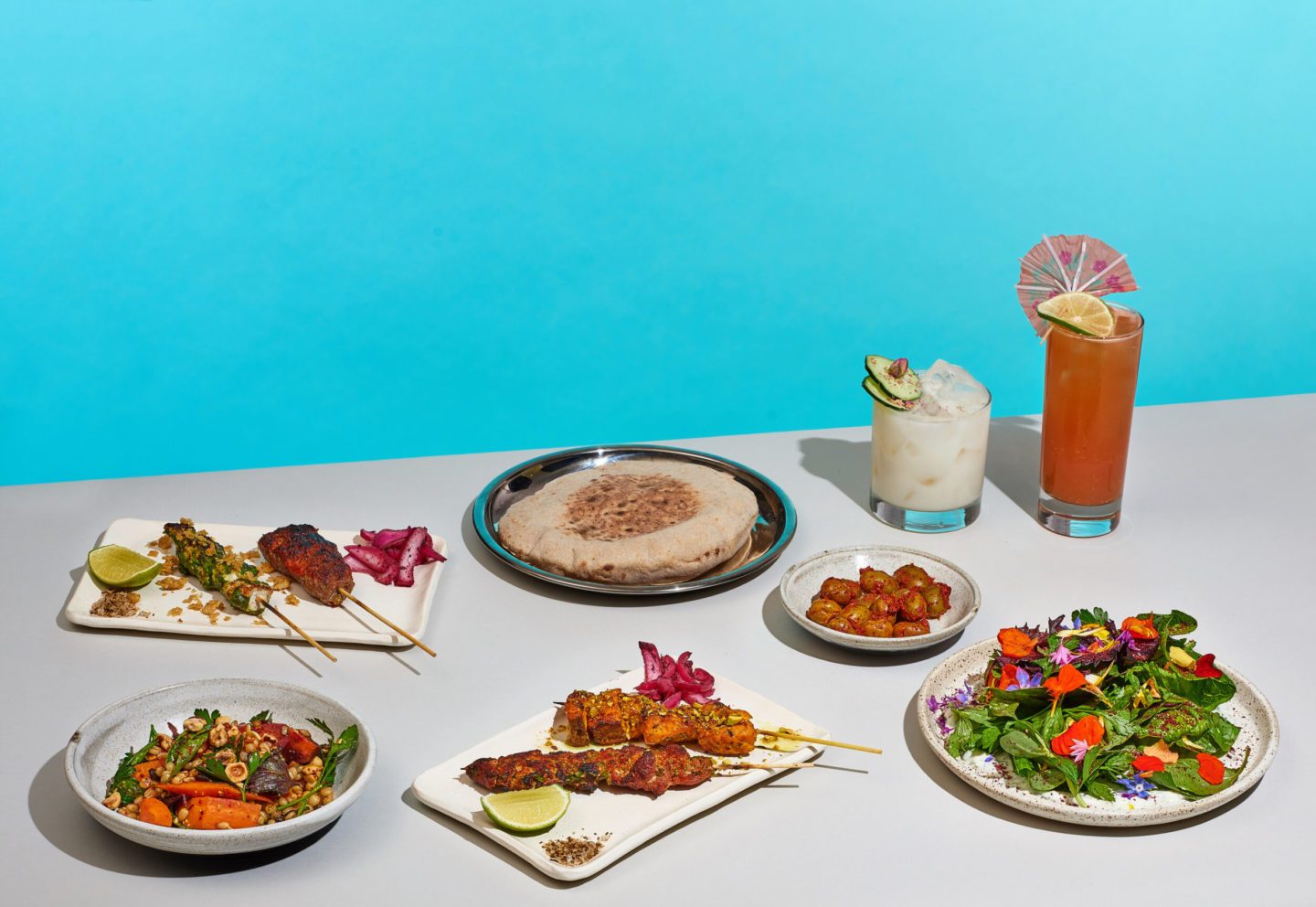 For Middle Eastern/Mediterranean food, the best restaurant in Portland is Tusk. The guest favorites here are the mezze, hummus, warm pita bread, & Berbere spiced Kafta. Highly-recommend here's the 'everything in the menu,' which is a spread of their small plates for a total of $55. You might also want to try Tusk's non-alcoholic beet & ginger beer drink.
The menu changes often as the restaurant tries to serve local seasonal fruits & vegetables. There are plenty of vegetarian & vegan options here as well as a good selection of meats & cocktails.
Modern and well-lit, this is a place to go for brunch & late-night dinners. It's open for dinner Wednesday to Sunday and for brunch, go on the weekends. You might also want to check out their happy hours.
5. Berlu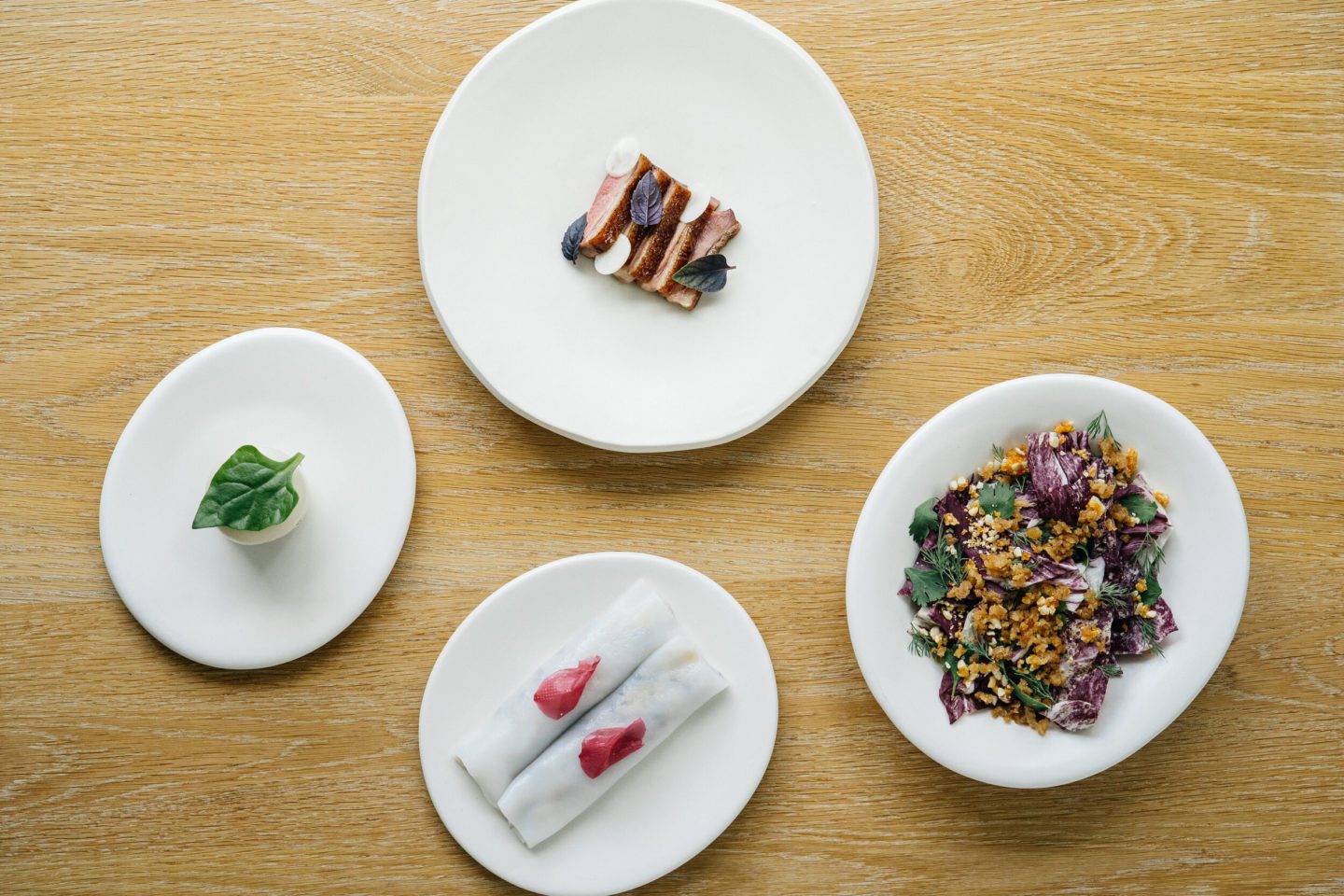 Berlu (pronounced bear-loo) opened in 2019 with an offering of Vietnamese dishes and then the pandemic struck, and this small restaurant became a bakery in the mornings and switching to night-market style, selling soups & Vietnamese street food.
Retaining a bit of both, these days Berlu serves a dinner with a tasting menu that's a coming together of street food and innovative Vietnamese dishes. It's open for dinner Thursdays & Fridays, and you've got to have a reservation to dine at this place. Berlu is a simple, minimalist place and the interesting food here can be attributed to chef Chef Vince Nguyen.
On weekends, Berlu goes into Bakery mode, selling pastries and sweet & savory items. Most of them are baked products and all dairy-free & Celiac-friendly things. You can pre-order your baked good and go pick them up. Note: you might still find yourself in a line.
6. Quaintrelle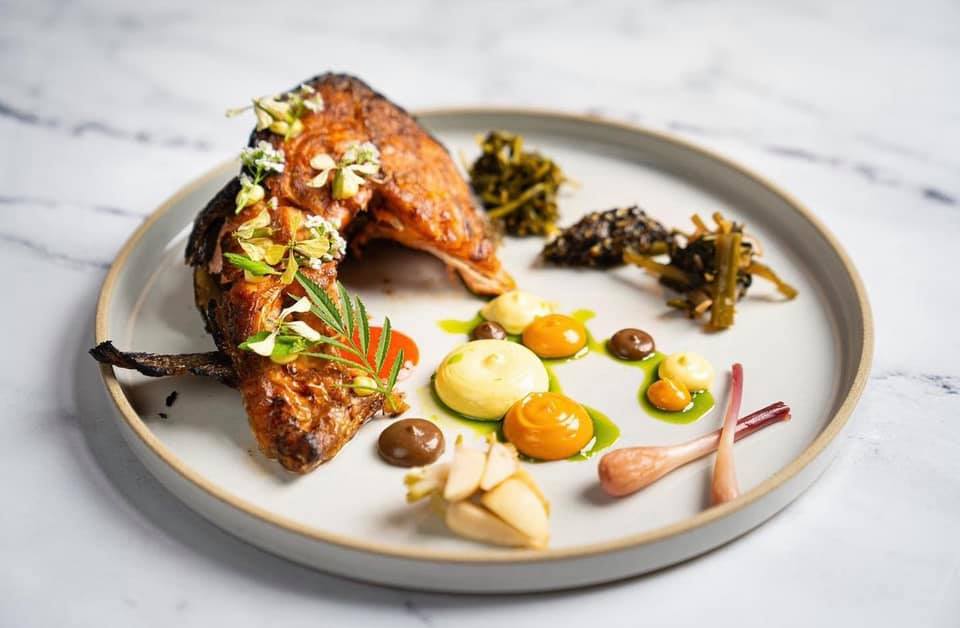 Another one of the best restaurants in Portland that's quite the talk of the town is Quaintrelle. The restaurant defines Quaintrelle as a woman who emphasizes a life of passion, expressed through personal style, leisurely pastimes, charm, and cultivation of life's pleasures. And the restaurant tries to keep up that spirit in menu.
This modern restaurant is a fusion of a neighborhood bistro and fine-dining restaurant and marries produce of the Pacific Northwest with global cuisine. A farm-to-table restaurant, Quaintrelle's menu is crafted by chef Ryley Eckersley who brings with him wide knowledge & creative cooking.
Quaintrelle's food can be enjoyed a la carte or as a 5 or 9-course tasting menu. You might also enjoy the cocktails prepared here. This restaurant that's housed in a two-story building also has patio seating and is open Wednesday to Sunday.
7. Hat Yai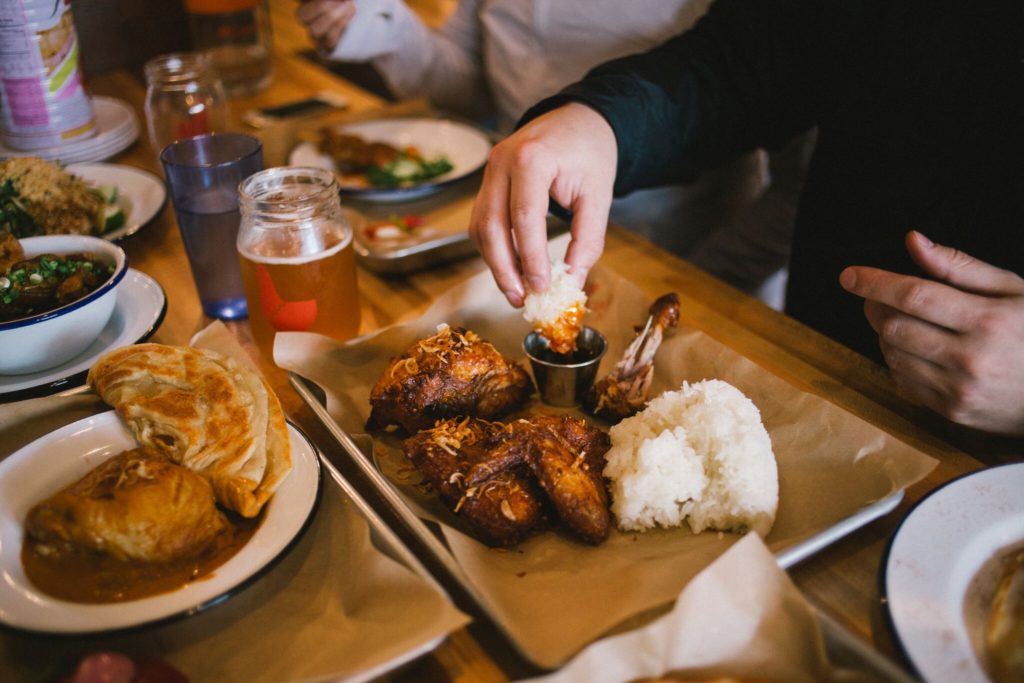 Go to Hat Yai for Thai food. Hat Yai might look like an unassuming place but the flavors are anything but that. Hat Yai gets its name from a city by the same name in Southern Thailand near the country's border with Malaysia.
This restaurant serving Southern Thai food opened in 2016 and since then, people have been coming in for things like their special, the Southern -Thai Fried Chicken (best had with a curry's gravy), sticky rice, Brisket Curry, & their special fried rotis. Other favorites at Hat Yai are the Pad Thai wrapped in egg, chicken skewers, beef, & oxtail soups. You can enjoy these dishes along with some craft beer they have here.
Hat Yai is in two locations: NE Killingsworth & Belmont.
8. Oma's Hideaway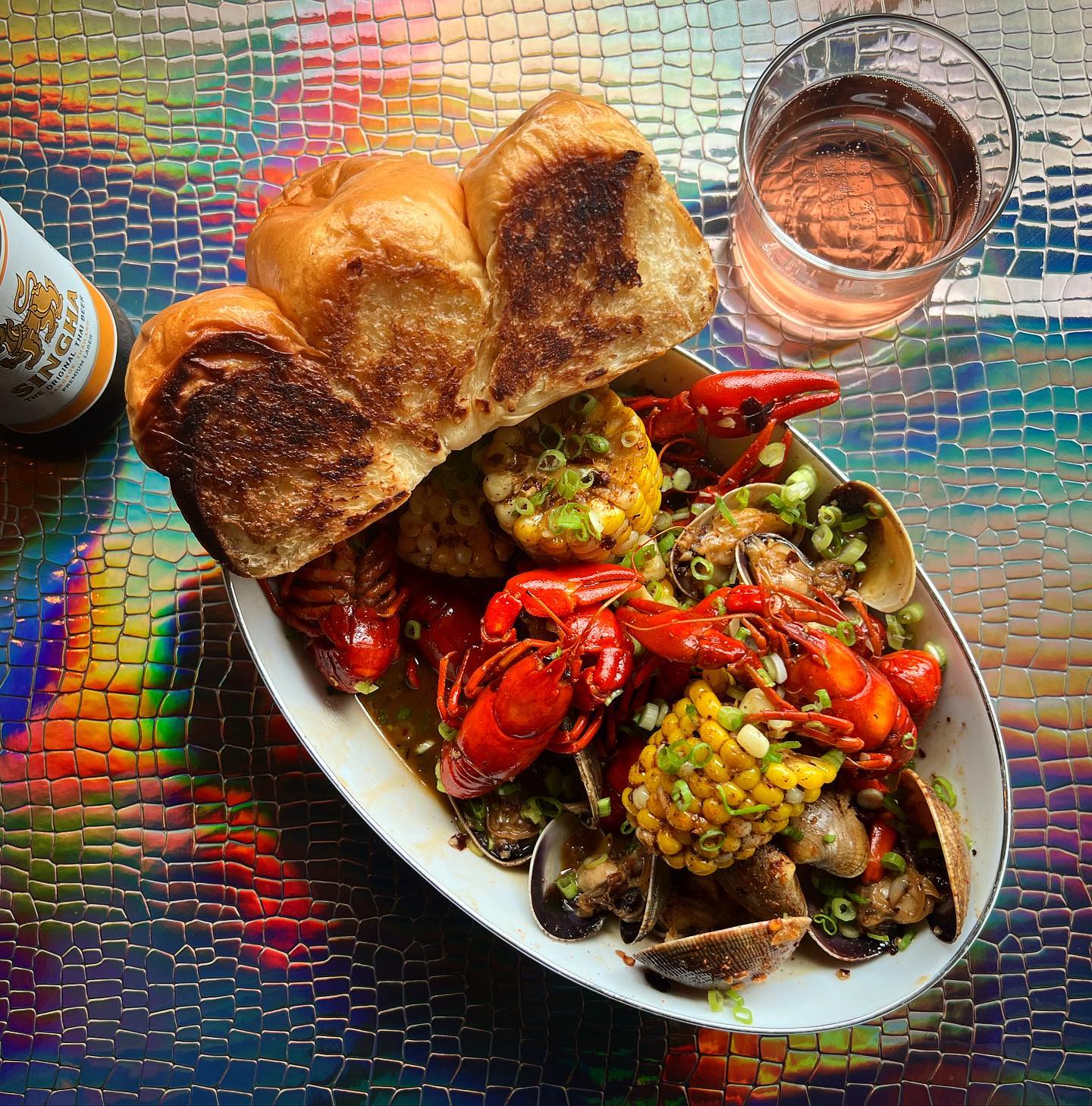 For more Asian food and a unique experience head to Oma's Hideaway, which is meant to be an escape to a grandma's kitchen where you're likely to find food from the Singapore-Malaysia belt.
Oma's Hideaway brings together street food from Southeast Asia & American bar food giving you a one-of-a-kind of spread with things like Sweet Potato Dumplings, Wonton Mee, Burgers, Curry fries, Coconut Sambal, Steak Tartare, & flaky Rotis.
You'll find some great cocktails & slushies, too. Try the Mai Tai slushy, if you're looking for a recommendation.
9. Mirisata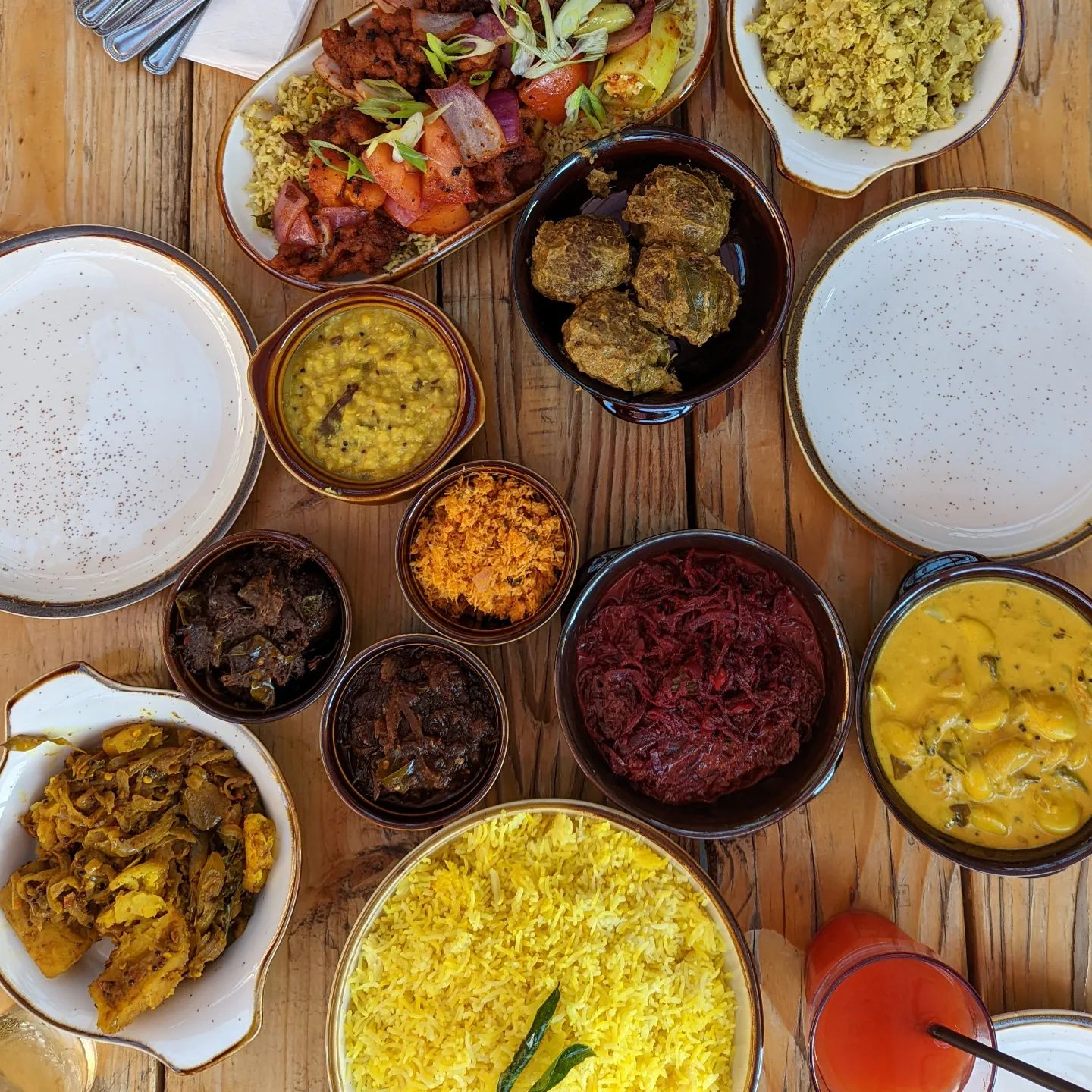 When you're in Portland, OR, you also have the opportunity to try some Srilankan food at Mirisata that's now up with the best restaurants in Portland. Mirisata is the word for 'spicy curry' and most of the dishes stay true to its name.
Mirisata serves not just Srilankan food but 'Vegan' Srilankan food making it a unique place to go get a meal. They have a large spread of flavorful food and you'll find substitutes for Chicken, beef, pork, and even fish at this all-vegan eatery. They have some gluten-free items too.
Things to try here include their Pol Roti with Dahl, Kottu Roti, Godambu roti, sambals, & deviled dishes. You'll find dishes made of jackfruit, coconut, lotus rood, and things of the sort. You'll also get to see some influences that the Dutch Colonialism left on Srilankan food. Visit on the weekends for a brunch of Hoppers. Weekends also mean a menu of changing rice & curry options.
10. St. Jack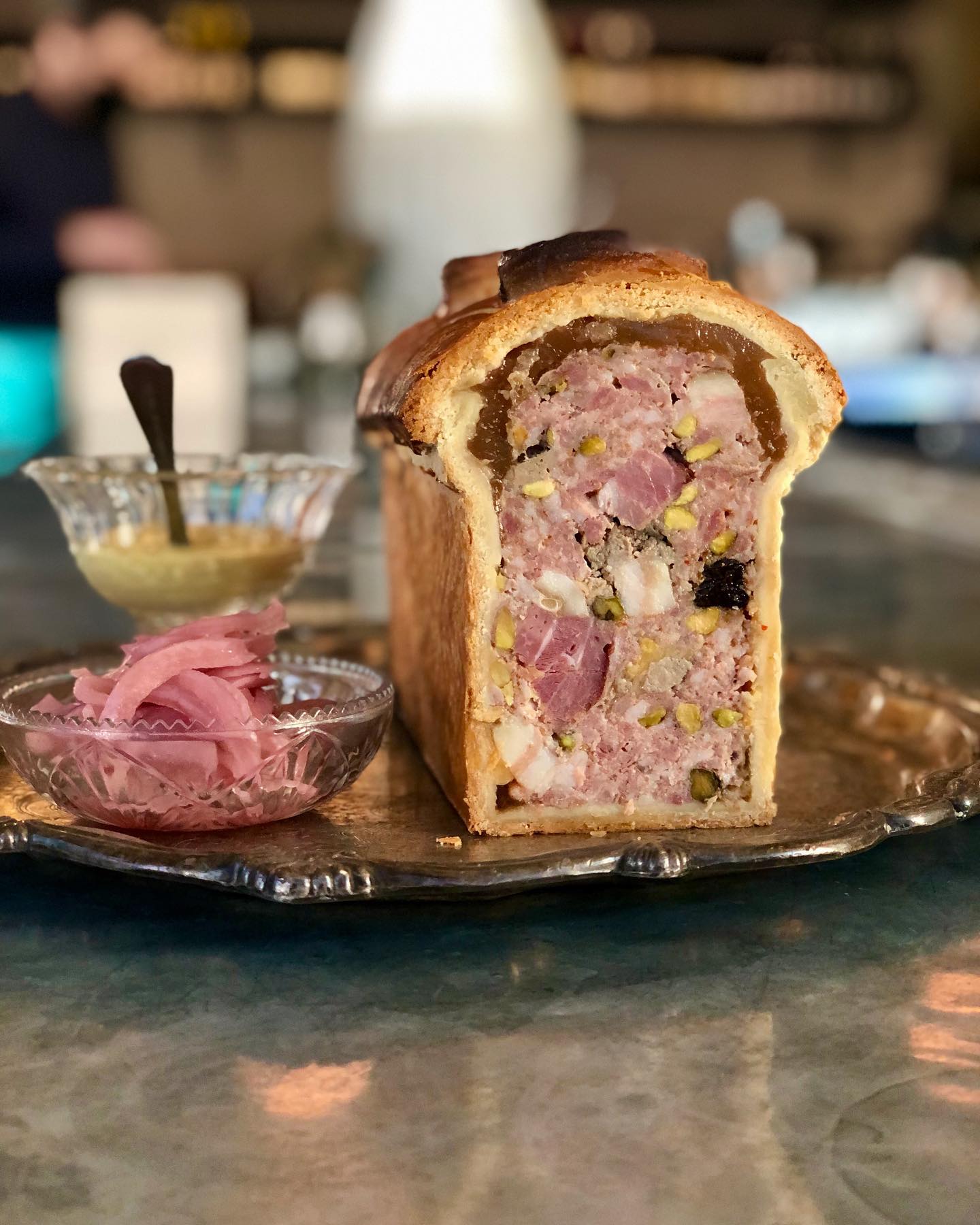 St. Jack is a cozy French cafe in the northwestern part of town that you might want to try. It brings the flavors of Lyon to Portland.
St. Jack's regulars come here for escargot, steak frites, some good salads, & foie gras. The mussels served here are also much-liked. They have some good desserts too.
This French restaurant has both indoor and outdoor seating and is open for dinner Monday to Saturday. It's a fairly busy place so you might want to make reservations before you go although they might be able to put you at the chef's counter if you happen to walk in.