If you decide to day trip to the smaller towns near Lisbon all of a sudden, and don't have the time to do your research on where to eat, this list is all you need. Here are the best restaurants in Sintra and Obidos.
1. Incomum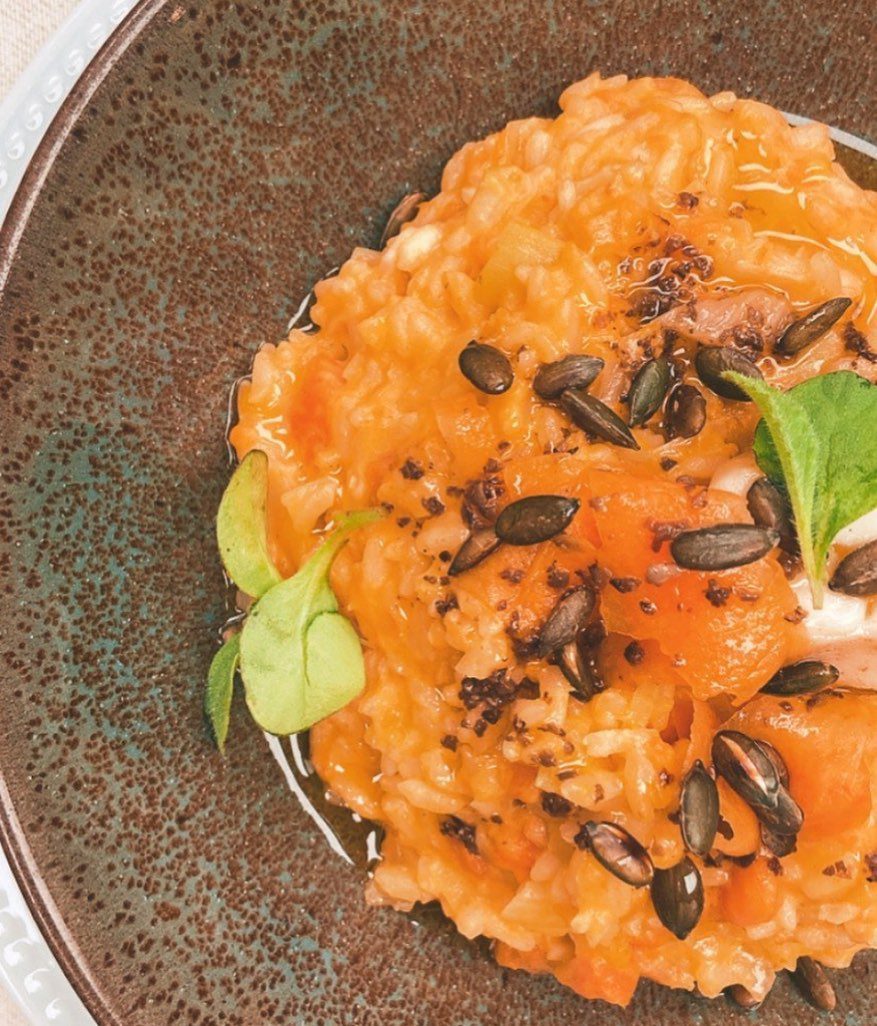 The restaurant that's made it to the list of the best restaurants in Sintra and Obidos is Incomum by Luis Santos. The local celebrity chef opened this place in 2014 and it's grown to be known for its creative gourmet food available at reasonable prices.
This restaurant, which is close to the train station, is a small & cozy one. The menu here is small too. However, it's a well-rounded menu. Incomum's pre-set menu is a Sintra-favorite but there's an a la carte menu, too. The 'Business Menu' they have for lunch comes with bread & olive oil, a soup or salad, an entree you can choose, dessert, & a drink, all for 15 euros.
The special dishes at Incomum are seafood ones and risottos. Ask for passion fruit risotto with scallops, squid ink pasta with shrimp, stewed octopus, or Iberian pork ribs. You could also consider the foie gras & the smoked salmon. For dessert, go for Incomum's Tiramisu.
2. Tascantiga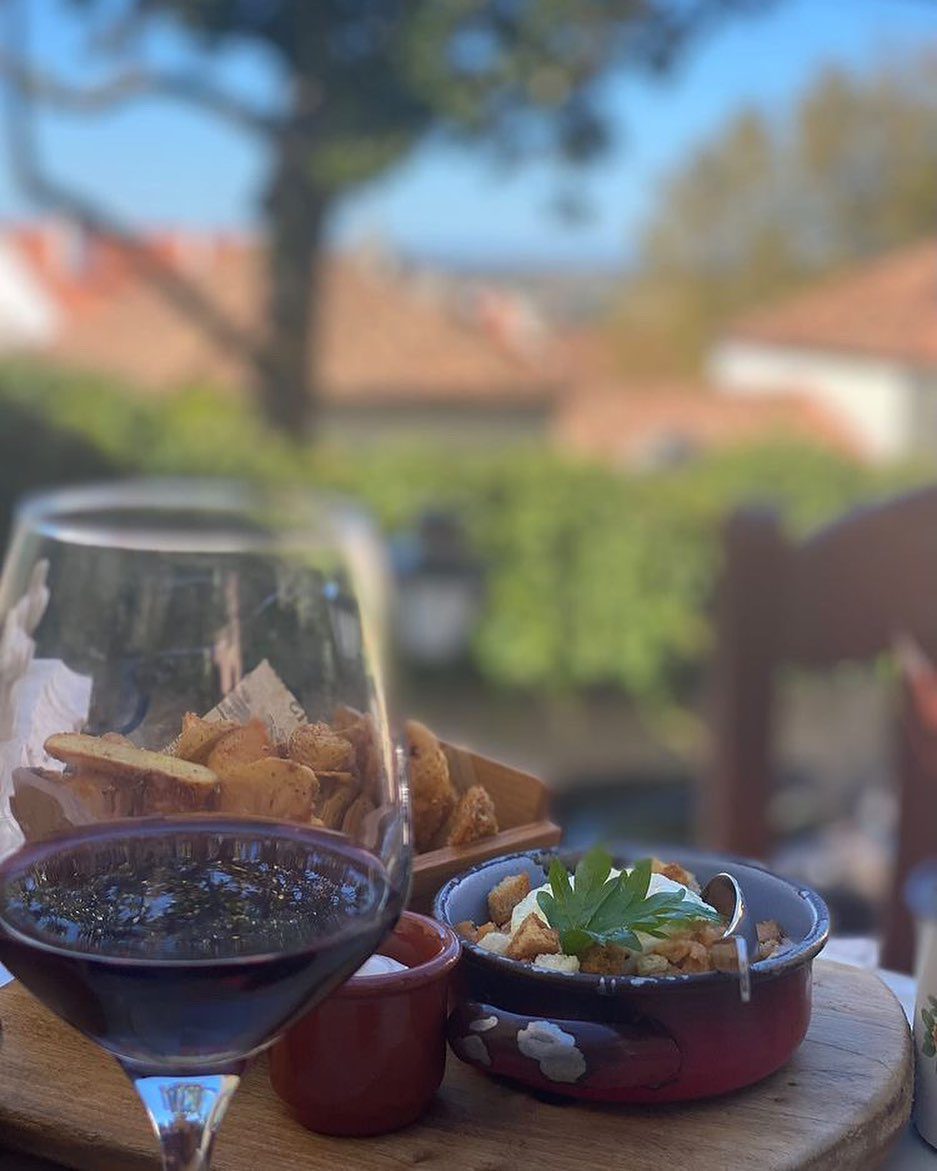 Tascantiga, which has been open since 2016, is the place to stop at after your walk to the Moor Castle. This place is known for its petiscos, it's open after lunchtime & is kid-friendly. There's also terrace seating so you can enjoy the location.
It serves sandwiches, cod fritters, fried cuttlefish, grilled octopus, chouriço, croquettes, chicken nuggets, local wine, & beer.
Situated in a building by the Pipa Fountain, people mostly stop here for lunch so it can be a busy place around that time.
3. Nau Palatina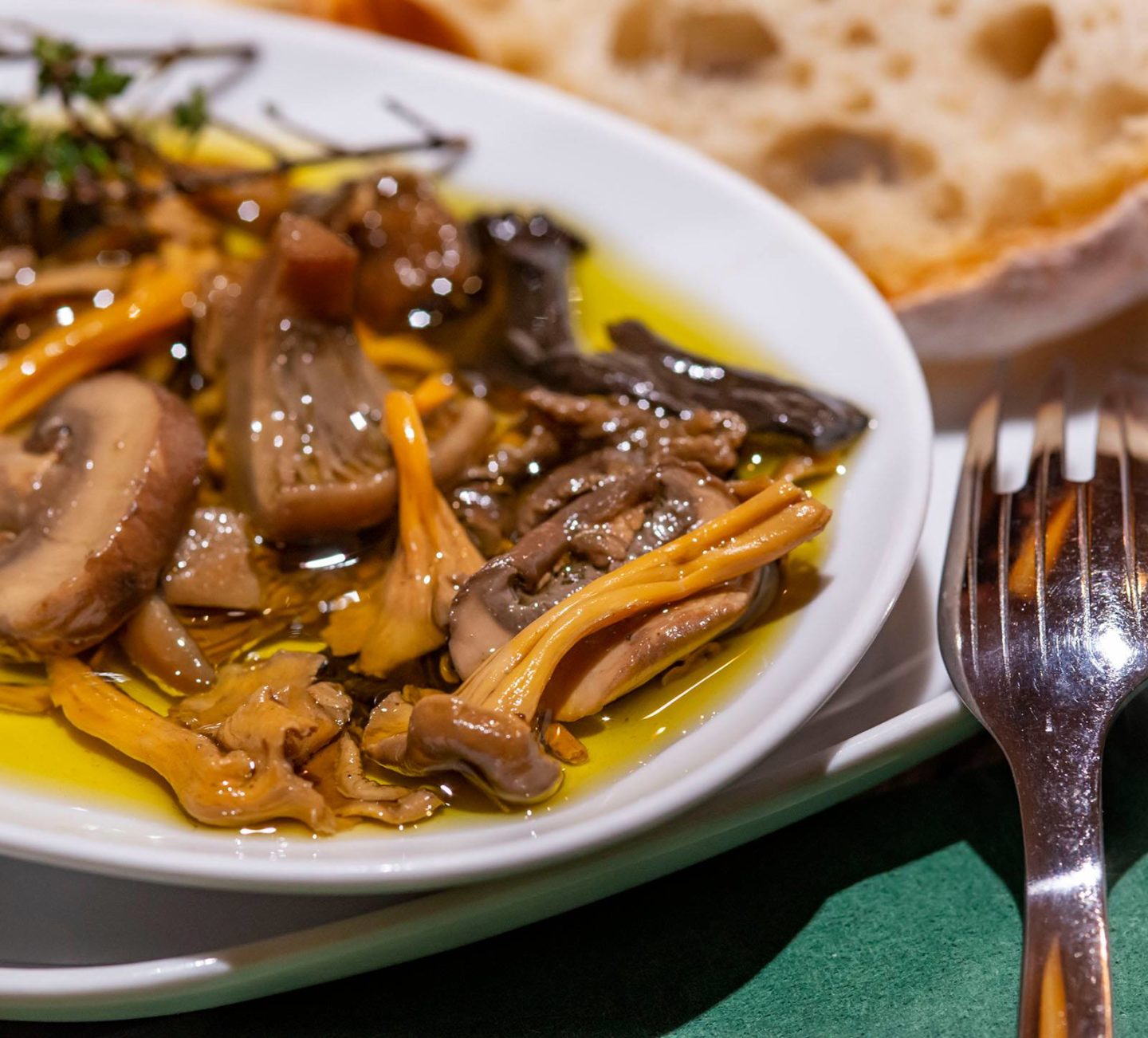 Another place that's known for its petiscos is Nau Palatina. It's one of the best restaurants in Sintra and Obidos. It might be a bit off the tourist circuit, but going that way is a trouble that's worth taking. Opened in São Pedro de Penaferrim in 2013, Nau Palatina's wine list is small but the wines are carefully selected. And the service here's slow but that's also sure to be worth it.
Nau Palatina serves traditional Portuguese Tapas in a homey, no-frills setting and the food is home-style. It's a family-owned restaurant and the menu changes weekly. The food here — meats, seafood & vegetarian — are sourced right here in the Iberian Peninsula.
What's most likely to stand out is the care that goes into the cooking, and the attentive & friendly service that comes with it. The owner enjoys recommending dishes, and takes great pride in explaining every dish.
The restaurant is a small one so make sure to make reservations in advance so as to not miss the experience of ordering small plates at Nau Palatina.
4. Midori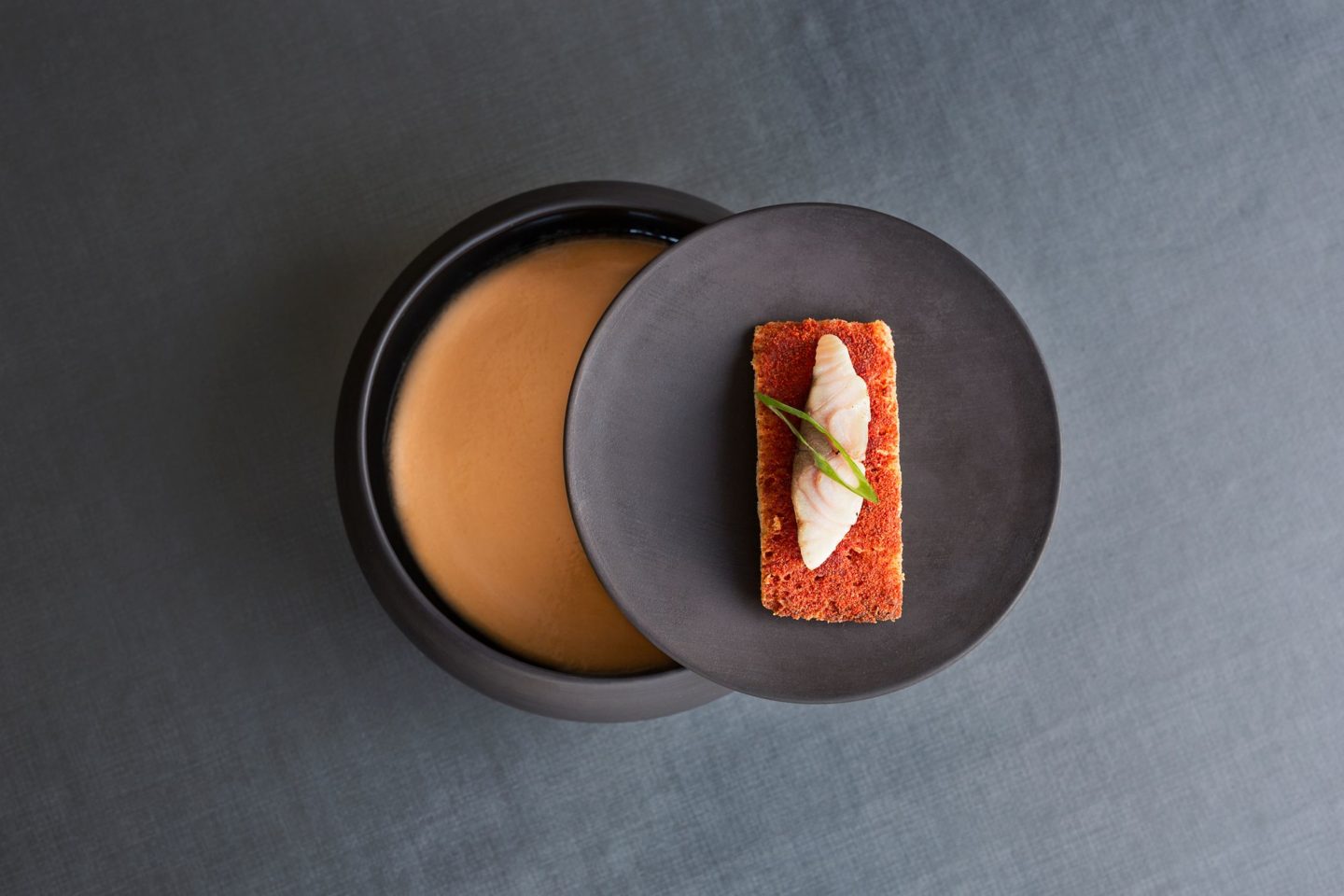 For an upscale experience in Sintra, the place to reserve a table is Midori. Re-invented in 2017, Midori is a fine-dining Japanese restaurant that's also got a Michelin star.
A dinner here means a tasting menu of 8 courses, made with high-quality catch & ingredients, and presented very artistically. The service is professional and the staff explain very well each of these dishes that have been created with Japanese techniques of cooking. You can also expect premium wine-paring at Midori.
5. Piriquita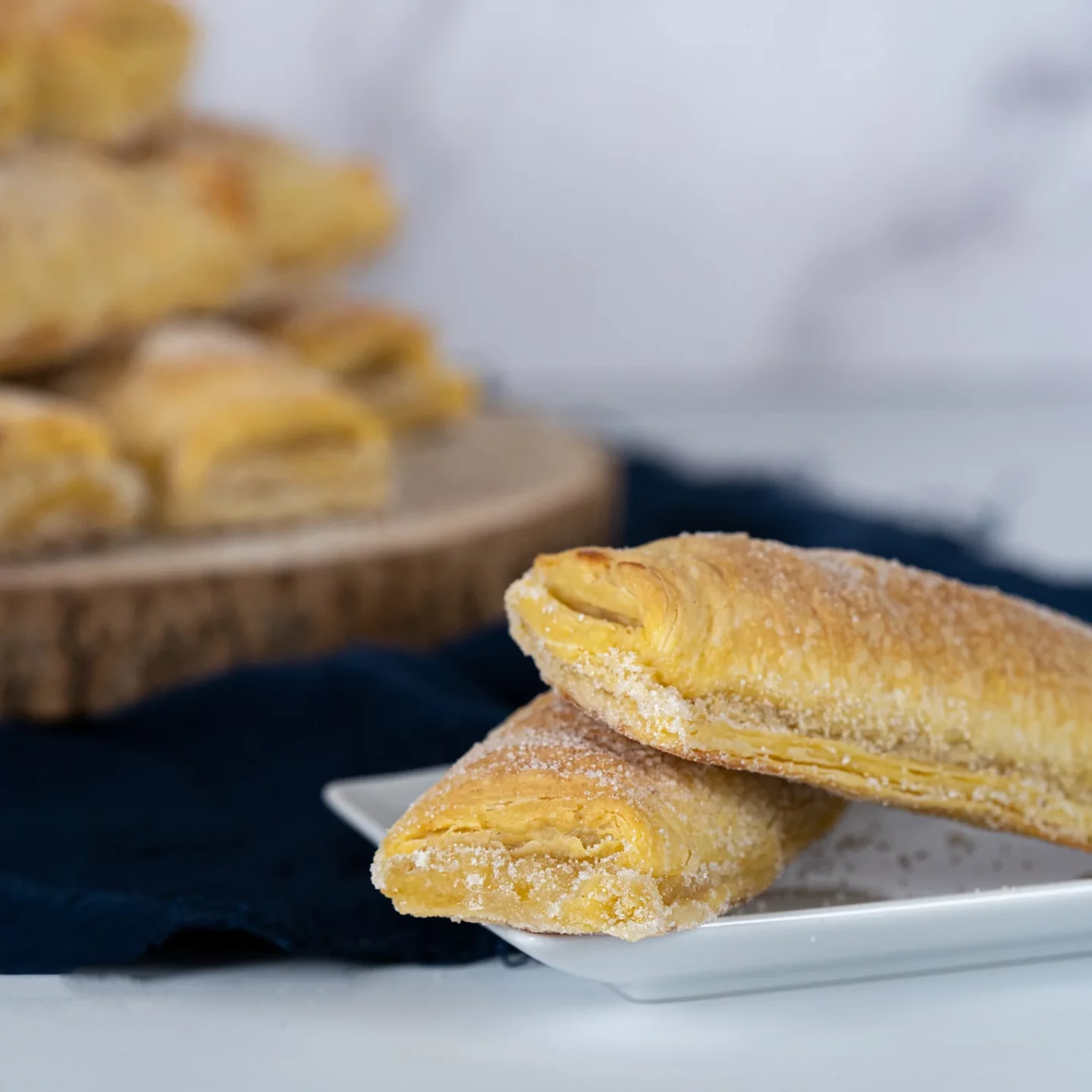 Next on the list of the top restaurants in Sintra and Obidos is a place to go for dessert, or a sweet treat or even a breakfast, if you'd like to start the day on a sweet note. This place is known for its pastries and it's a must-visit when you're in Sintra.
Piriquita is a historical place, making desserts since 1862 and its Queijada de Sintra even had connections with the Portuguese royal family. Another pastry that has made this dessert house a household name is the Travessiro de Sintra. This sweet 'pillow pastry' is made with almonds & cream. You might also want to try the pastry made with Nutella.
If you're going in for a to-go order, know that you're going to be in line. You can pick up your pastries or sit down and enjoy them either at the original place or the second location down the street. At Piriquita, you'll also find coffee & tea that can go with your pastries.
6. A Nova Casa da Ramiro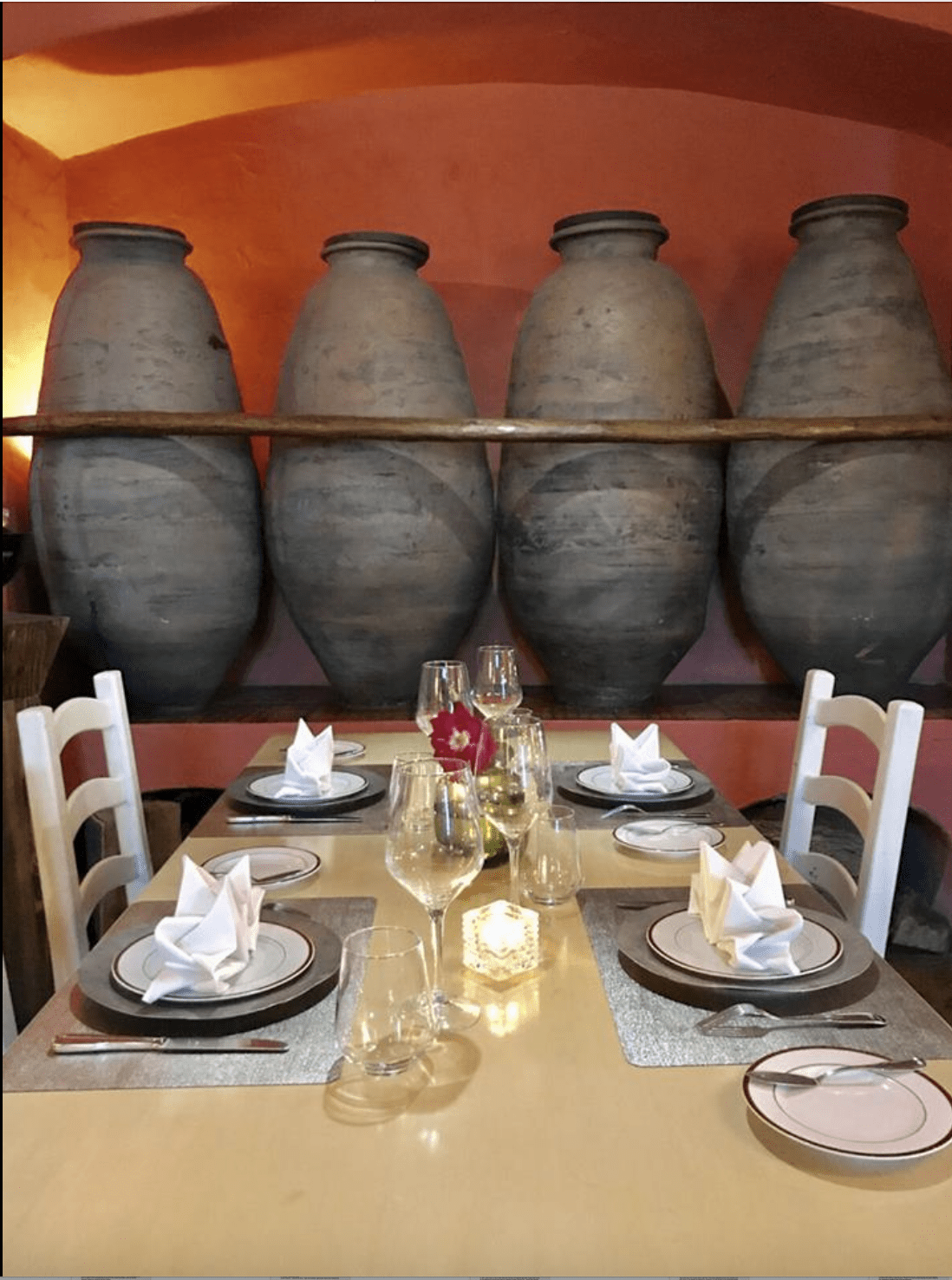 When in Obidos you might want to put the highly- recommended A Nova Casa da Ramiro on the top of your restaurant list. A Nova Casa da Ramiro serves Portuguese food and a lot of care has gone into the making of this place & its food.
Duck rice, shrimp risotto, grilled fish, wagyu beef, Bacalhau & pork tenderloins are some popular dishes at this family-run restaurant. The prices may be on the higher side, however, the atmosphere, the taste of the food & the ambience sure make up for it.
7. Ja! mon Ja! mon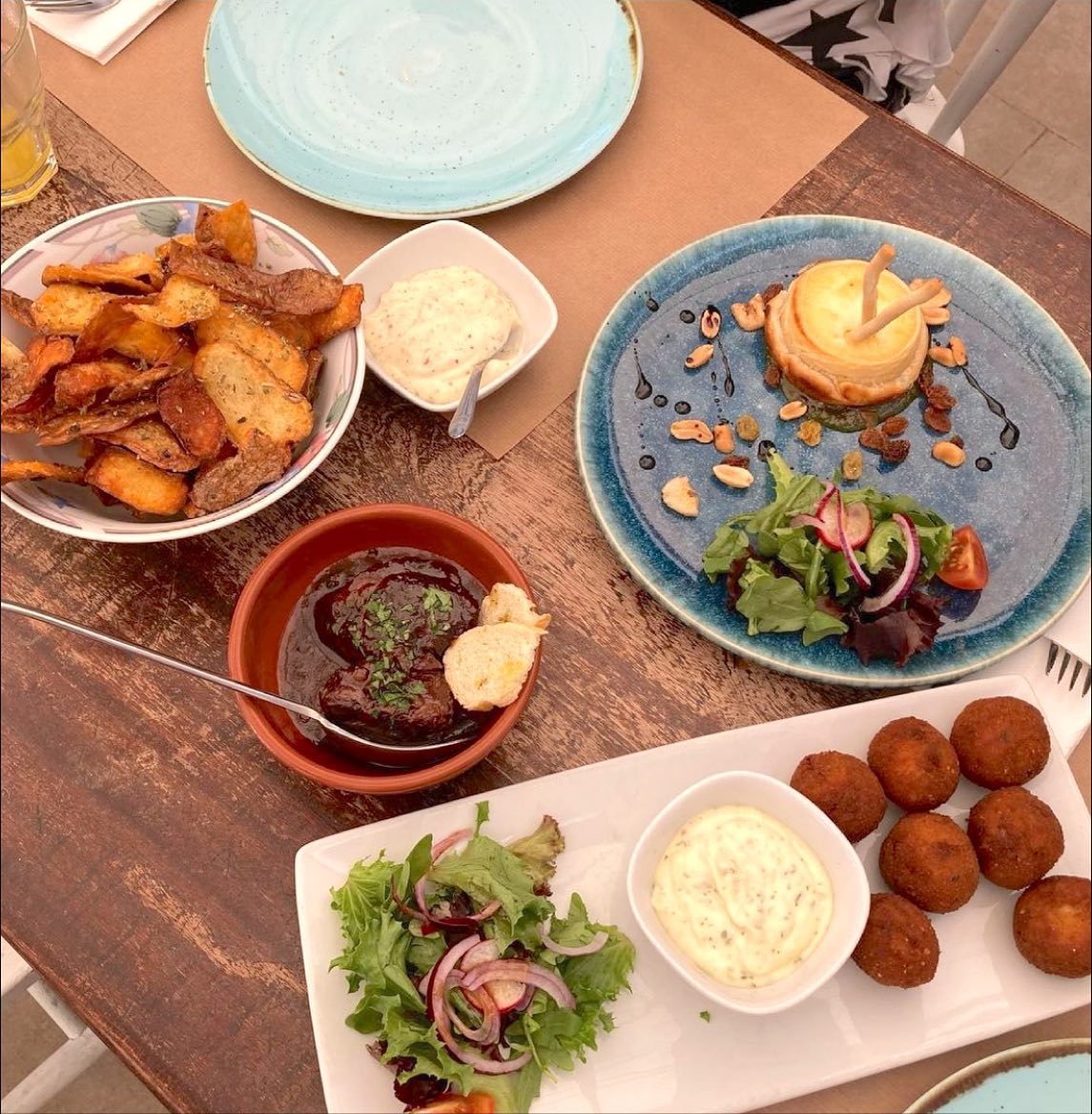 Another place to consider eating at that's a favorite restaurant in Sintra and Obidos is Ja! mon Ja! mon, just outside the Obidos wall. Also, a family restaurant, Ja! mon Ja! mon is known for Portuguese tapas served at reasonable prices.
Eat out on the terrace of this lovely restaurant and you'll also be treated to views of the Obidos aqueduct & the farms beyond it. As for things to order, consider the pork cheeks, shrimp, mussels, salted-grilled peppers, risotto & croquettes. Make sure to have some of their house wine, too.
The staff here are hospitable and happy to recommend & explain the items on the menu. It's a small place so remember to reserve a place before you get there.
8. Pontinha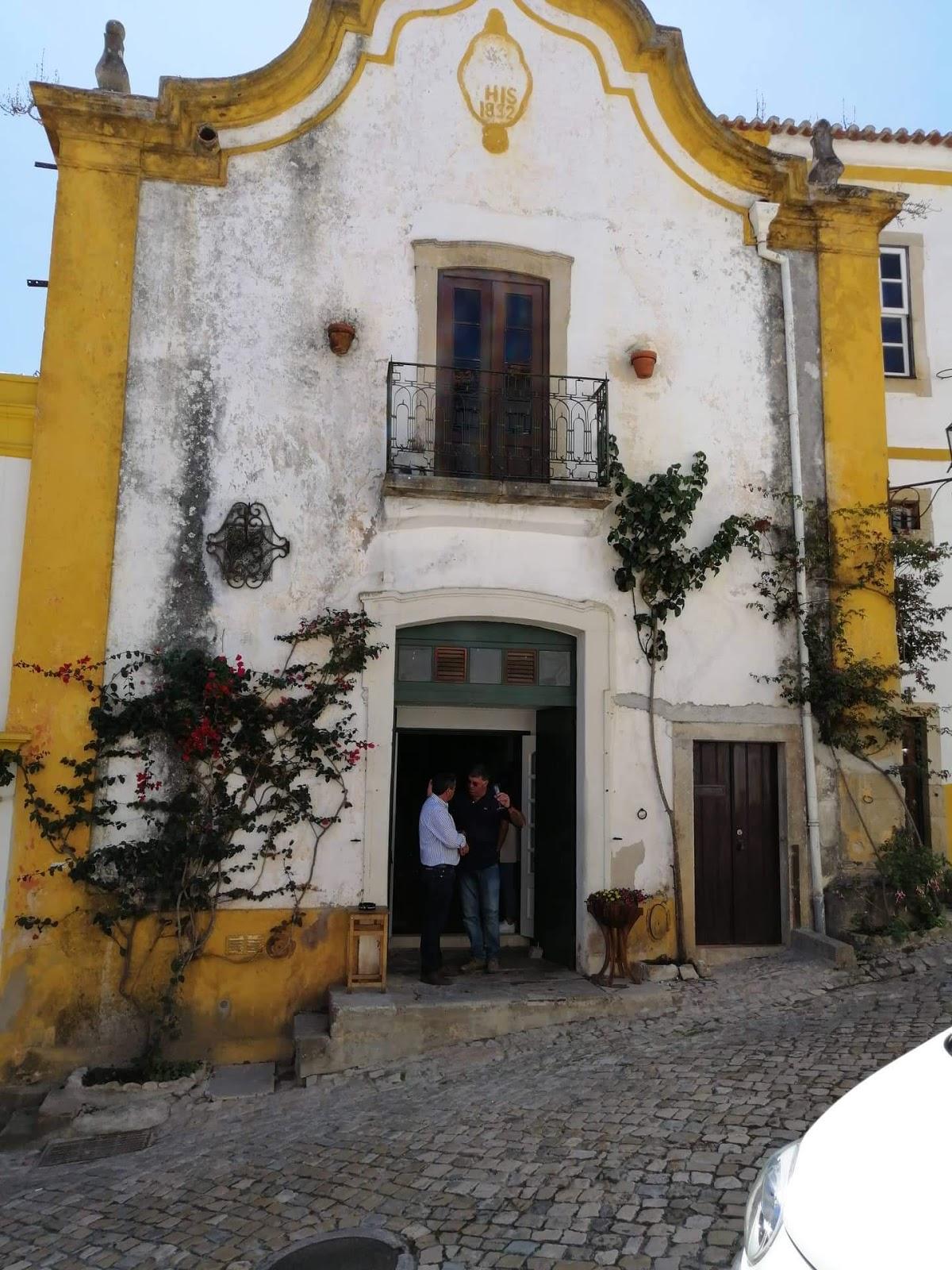 Yet another restaurant that has good food and is housed in a traditional set-up is Pontinha. This restaurant also serves Portuguese food, and it only comes as a set menu but with or without wine-pairing.
The menu changes every week and you can be sure to find some good seafood like shrimp or oysters, and fresh vegetables on it. The food here is cooked with local produce. The delicious food, good wine & the decent prices of the dishes keep people visiting.
Another reason you might want to sit in here for a meal is the fact that the building used to be a chapel at one point.
9. O Caldeirao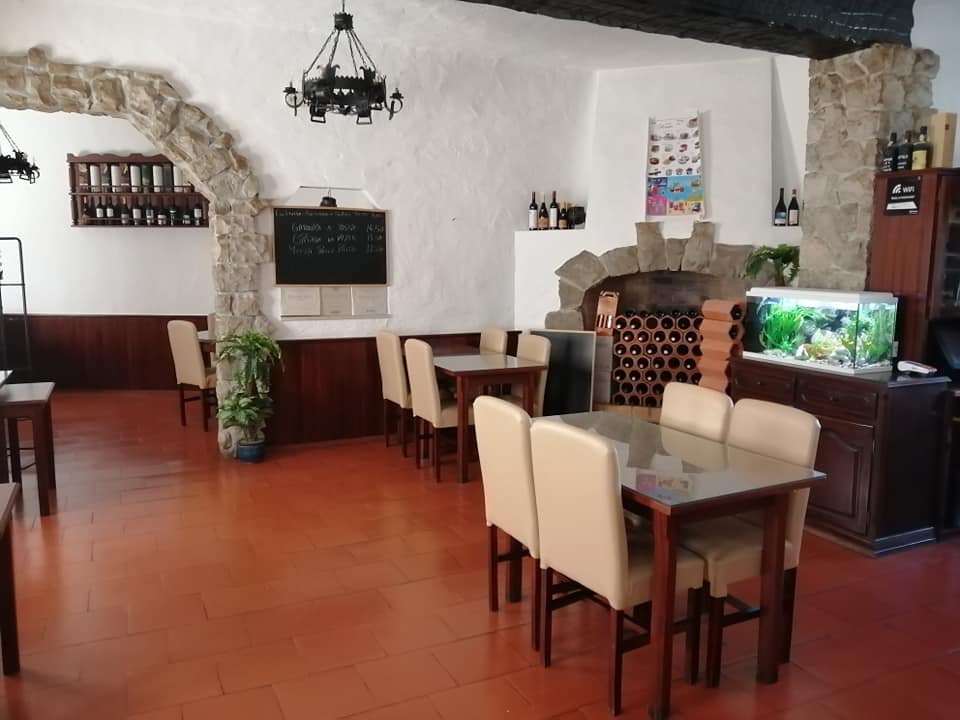 O Caldeirao in Obidos is another one of the best restaurants in Sintra and Obidos. It's a family run-restaurant outside the Medieval wall. It serves local food & local wines, and is liked for all the right reasons.
You'll find everything from soups to entrees of lamb and pork, fish & octopus and pretty good desserts. Make sure to try their green wine, too.
Here the atmosphere's rustic, the prices are fair, the portions generous and the service is decent.
10. Poco dos Sabores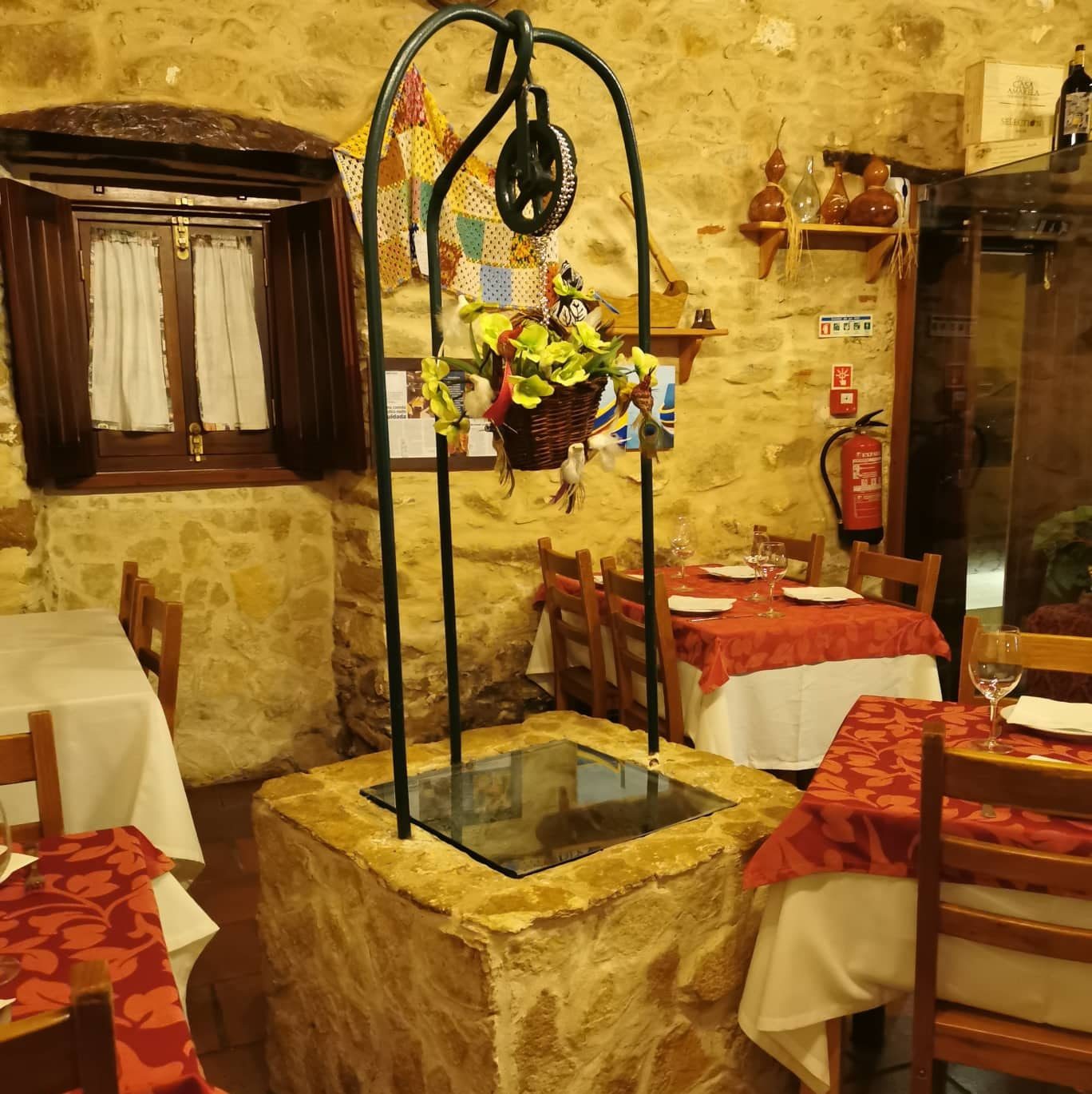 If you don't mind a bit of a drive from Obidos, you should try to get some lunch at Poco dos Sabores. This restaurant is situated in Usseira, which is a little over a 2-mile drive from the walled town.
This highly-recommended restaurant is in an old stone building whose interiors are simple and decorated with some ceramics. It's a cozy place that serves local fare. Go here for bacalhau, or the fish of the day, for some rice with lamp or pork, or maybe pork belly or ceviche.
Poco dos Sabores's menu changes every few months, however, it usually has a good spread of drinks, bread, entrees & desserts. The food is priced & portioned well that even the locals keep coming back to dine, here.