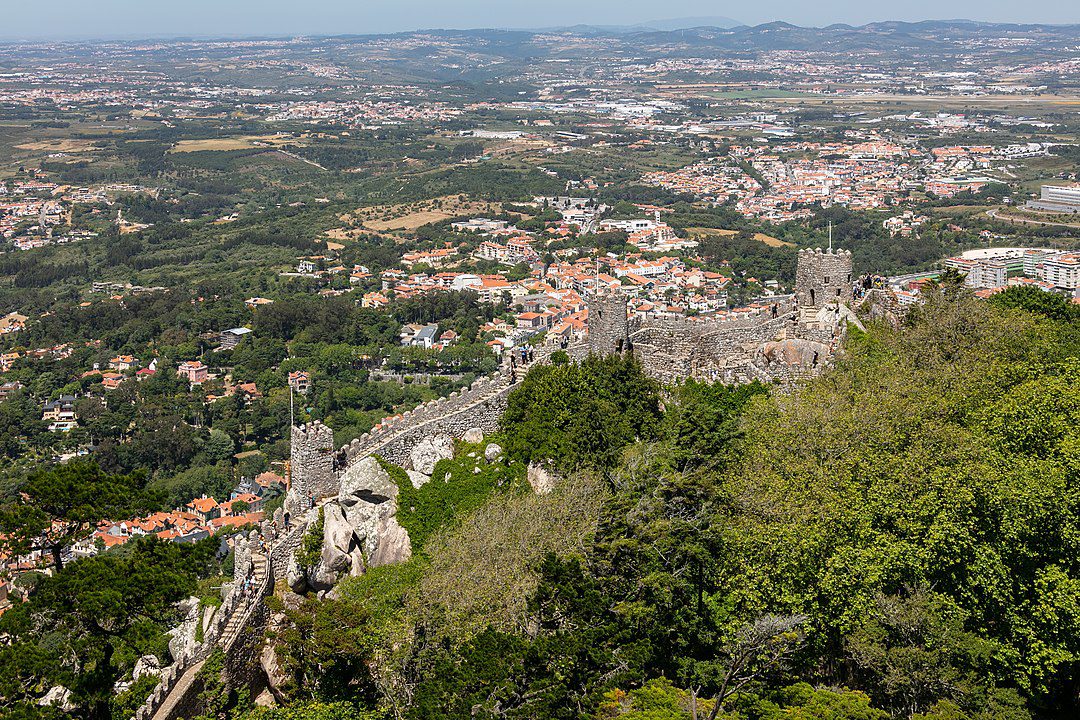 Sintra and Óbidos are Portuguese towns that make easy drives from Lisbon, and often turn out to be tourists' favorite places to do short trips to, from the capital city. Read on for a complete Sintra and Obidos travel guide!
History
Modern-day tourists are not the only people who've been drawn to Sintra & Óbidos. These small towns have been places of interest for centuries now, attracting even the royal family of Portugal. In fact, that's the reason there are so many palaces & castles in these places. Go further back in history and you'll see that the Moors, Romans and other rulers of Portugal were attracted to these areas, and have left significant influences on the forts, palatial buildings & other constructions that remain today.
What to See and Do
The landmarks in these parts have undergone destruction, modifications, expansions & rebuilding because of the different people who went on to rule here as well as the great earthquake of 1755. However, there's still a lot left of the old days and a lot of history to be learnt and understood as you travel through Sintra & Óbidos.
Sintra has become a town of palaces thanks to the many grand buildings that have become the biggest attractions of this town. What to see in Sintra includes the grand and colorful Pena Palace, the large and impressive Sintra Palace where the Royal family mostly lived and the exquisite Palace of Monserrate that's known for bringing together different styles of architecture. Then there's the Quinta da Regaleira, home of a 16th-century millionaire. This building with a whole lot of features like tunnels & grottos, stands shoulder to shoulder with the palaces of the land. Another structure that cannot be left out of the list is the Castle of the Moors, which stands on the top of the Sintra Mountains and was built to fortify the Sintra of the yesteryears. If you make your way up to the Castelo dos Mouros, you can see all of Sintra from there.
Apart from the palaces & castles of Sintra, you could also go see the Convent of the Capuchos. It's a historical monastery with rooms carved out of rock. Situated up in the mountains this place to offers some great views. And for sweeping views of the Atlantic Ocean, head to Cabo da Roca. It's just around 10 miles from Sintra. And while you're on the coast, you might also want to visit some Portuguese beaches. Praia da Adrago, Ursa Beach & Praia das Maçãs are some beaches you might want to go down to.
Óbidos is around 60 miles north of Sintra. It's known for taking tourists back to the Medieval ages with a fortified town, a castle and several other buildings that date back centuries. There's even an annual festival where the town and its residents get into Medieval mode. They have costumes and even food of the times.
Óbidos is also known as the Town of Queens because back in 1148, King Afonso gifted the town to his wife. After, the area continued to be under the patronage of the queens of the Portuguese royal family.
When in Óbidos you can walk along the town's wall, see the Óbidos Castle, walk through the historical main street, see an aqueduct that's stood the test of time and step into some ancient churches, some of which have been put to new & interesting uses.
You might find some things of interest at the Municipal Museum of Óbidos, too.
For more ideas on what to do that aren't included in this Sintra and Obidos travel guide, check out my post: Top 10 Things To Do In Sintra And Obidos.
Food
Sintra & Óbidos have some good restaurants where you can enjoy the local fare with several seafood & meat items and locally grown vegetables. You can try out the top restaurants that have set meals that come with a soup/salad, entrees, drinks & desserts. Or you can have Portuguese Tapas at the smaller restaurants in town.
Apart from that, make sure to treat yourself to some local pastries at Piriquita. Ask for Queijada de Sintra & Travessiro de Sintra, while you're there. When you're in Óbidos, make sure to stop for a couple of shots of ginja. It's the cherry liquor served in dark-chocolate cups.
For specific restaurants that aren't included in this Sintra and Obidos travel guide, check out my post: Best Restaurants in Sintra and Obidos.
Shopping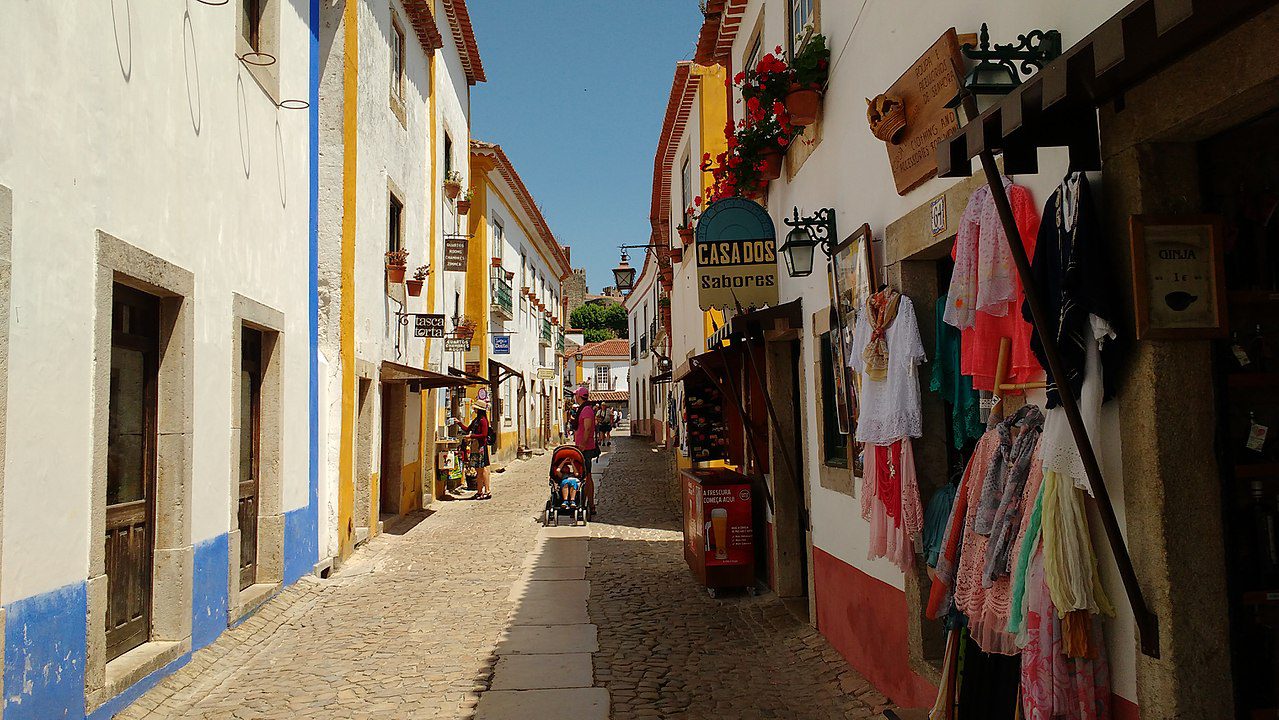 As you're walking around Sintra & Óbidos, you might also want to buy some of those delicious pastries or bottles of ginja when you go souvenir shopping. Other things to take back from here include azulejos, ceramic pottery, jewelry & handicraft.
You can do your gift shopping in Sintra Old Town or in the shops near the train station. In Óbidos, you'll find plenty of small souvenir shops in Rua Direita. If you're in the walled town when the Medieval Market or the Chocolate Market is on, they are great places to shop at, too.
Geography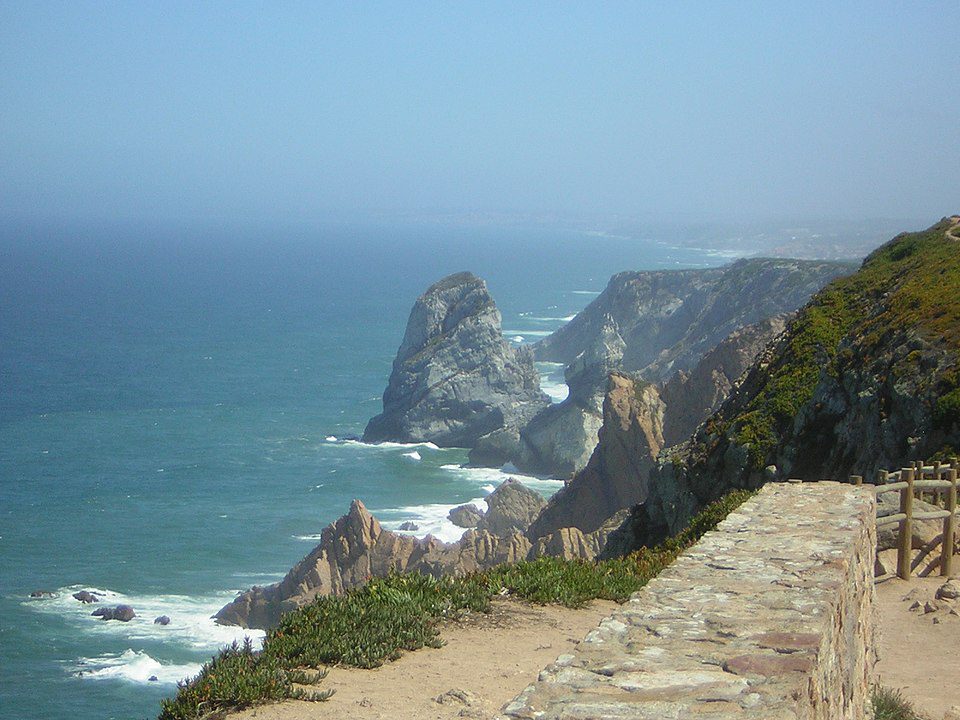 Sintra & Óbidos are situated in western Portugal and are not very far from Lisbon.
The historical town of Sintra lies on the northern slopes of the Sintra Mountains and many of its top attractions come with views of the settlement. And the western part of the Sintra municipality extends to Caba da Roca. It's supposed to be the westernmost part of continental Europe. Near there are a few beaches decorated with rocky outcrops.
Óbidos further north, lies in the Oeste Region of Portugal. Also situated in a mountainous region, the area was set up by the Visigoths. They thought it to be more secure than Eburobrittium, the town which was the seat of the Roman rulers. The mountains that bordered Óbidos saw the building of a wall when the Moors decided to fortify the town.
Accommodation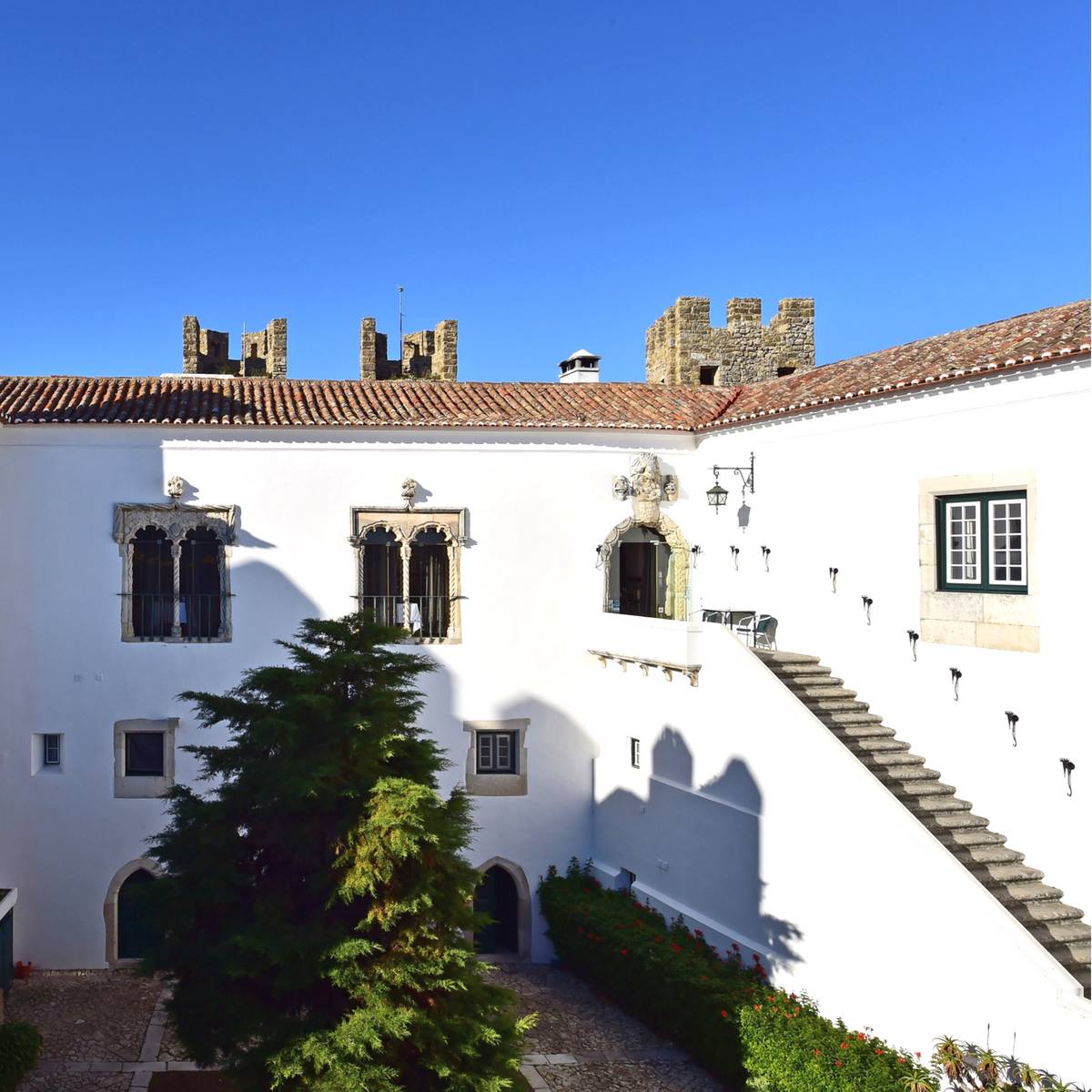 Most of the people who visit Sintra and Óbidos prefer to do a day trip from Lisbon. They spend the day in Sintra or Óbidos and drive back. However, if you'd like to spend some more time in Sintra and see all the palaces & castles in town, you should be able to find some accommodation. Sintra has some hotels, some mansions that offer rooms, and even some hostel rooms in Nice Way Sintra Palace.
In Óbidos, you could stay in a luxury villa or stay at the heritage hotel now housed in the castle, which also means you get to see its interiors. You'll also find hotels and villas outside the walled town; properties surrounded by the rural beauty of the area.
Transportation
Most people arrive in Sintra & Óbidos from the big city of Lisbon. A lot of them choose to drive up to the town of palaces & the medieval town of Óbidos. If you don't want to deal with the limited parking space in Sintra, you could take the train. Trains are also widely used and they are convenient, too.
Once in Sintra, you can go around on tour buses or tuk-tuks. Many of the attractions of the town are on the slopes of the mountains and are accessible by foot.
You can take the train to Óbidos too. And from the train station, you could walk to the historic town if you're up for a half hour's walk. Or else you could rent a car, park it just outside the walled town and walk through its cobblestoned streets.
Best Time to Visit
Sintra & Óbidos get most of their visitors in the summer. However, going by the weather, the best time to visit these places would be in the spring. The fall is another option when it's not as hot as its summer days and not as cold as it's in winter.
If you'd like to visit during the events that Óbidos is known for, go in July for its famous Medieval Fair or in December for the Christmas Market. The town also has a Chocolate Festival & a Beer Festival.
Nearby Destinations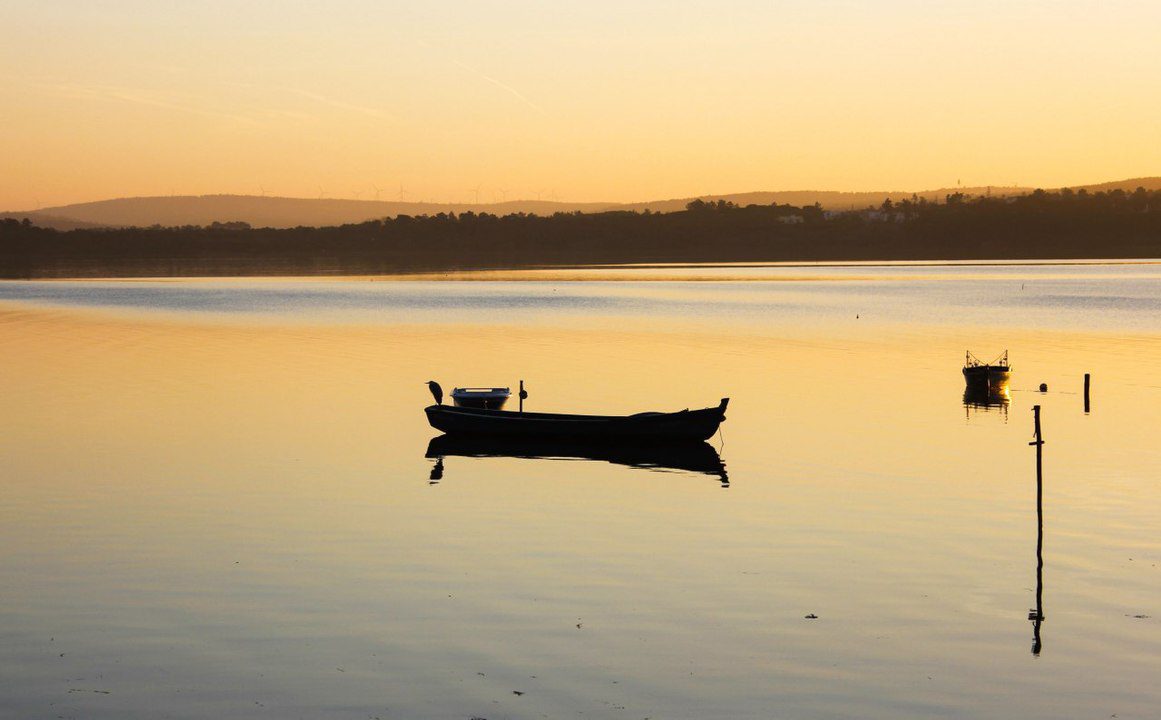 Despite being a Sintra and Obidos travel guide, I wanted to include places you can visit nearby! When in Óbidos, you could drive over to Lagoa de Óbidos, nearby. The lagoon area is beautiful, and has beaches & water sport facilities. You could also visit Buddha Eden or explore the Usseira area. Other destinations to consider visiting are Cascais & Ericeira.