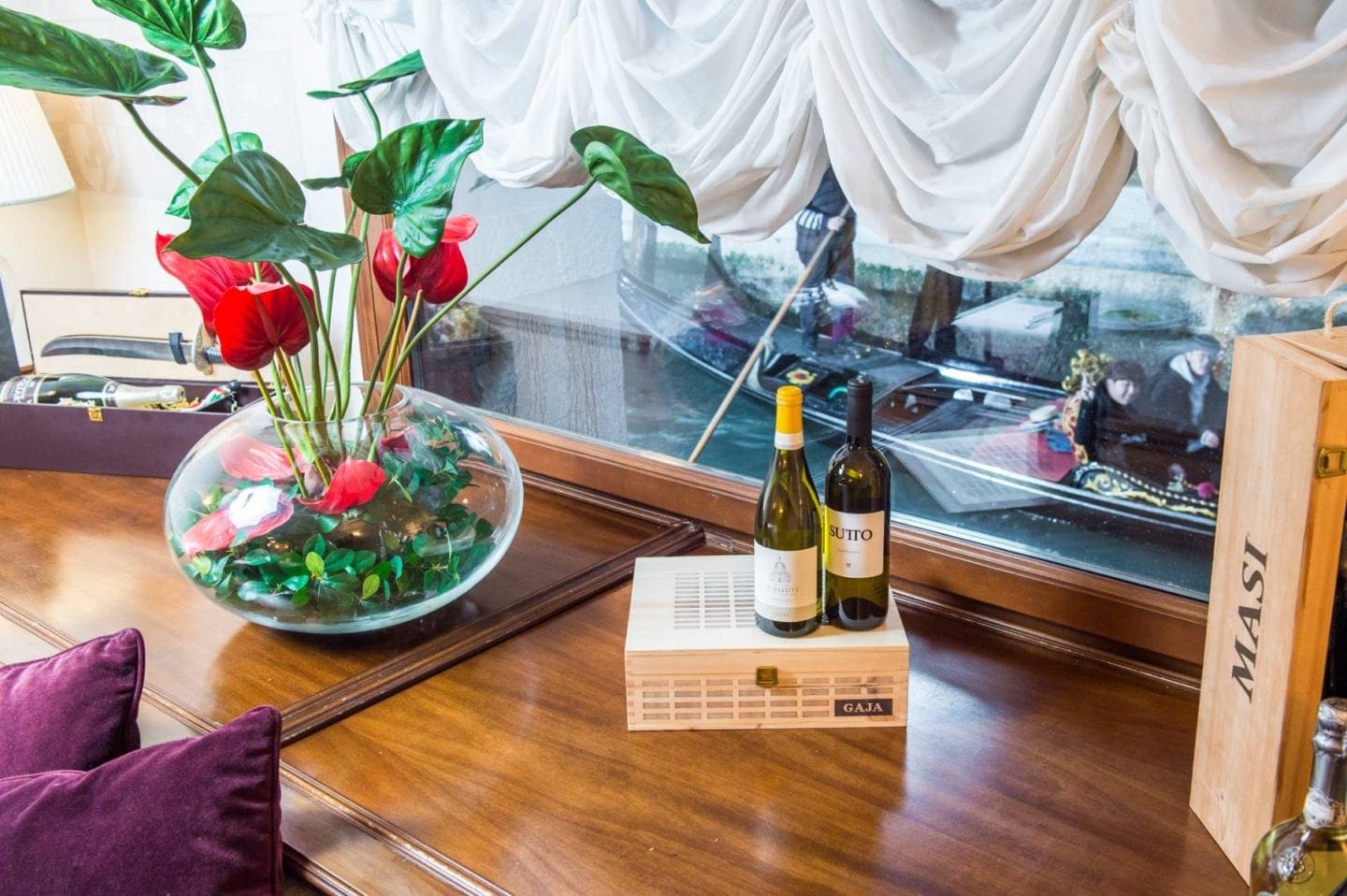 Venice is known to serve Italian food with a Venetian hint to it, which you will find in this list of the best restaurants in Venice. There's a lot of seafood in Venetian cuisine because of its proximity to the Adriatic Sea. But you'll also find good meat and lots of vegetarian options out here on these islands in the Venetian lagoon.
In fact, Venetian food is also known for the fresh ingredients that are used to make it. Venice is home to a great number of restaurants and cicchetterias. If you don't have a lot of time to spend here, it's going to be quite a task trying to decide where to eat. So I've picked out some of the best restaurants in Venice for you to pick from while you are in the city of canals.
1. Alle Corone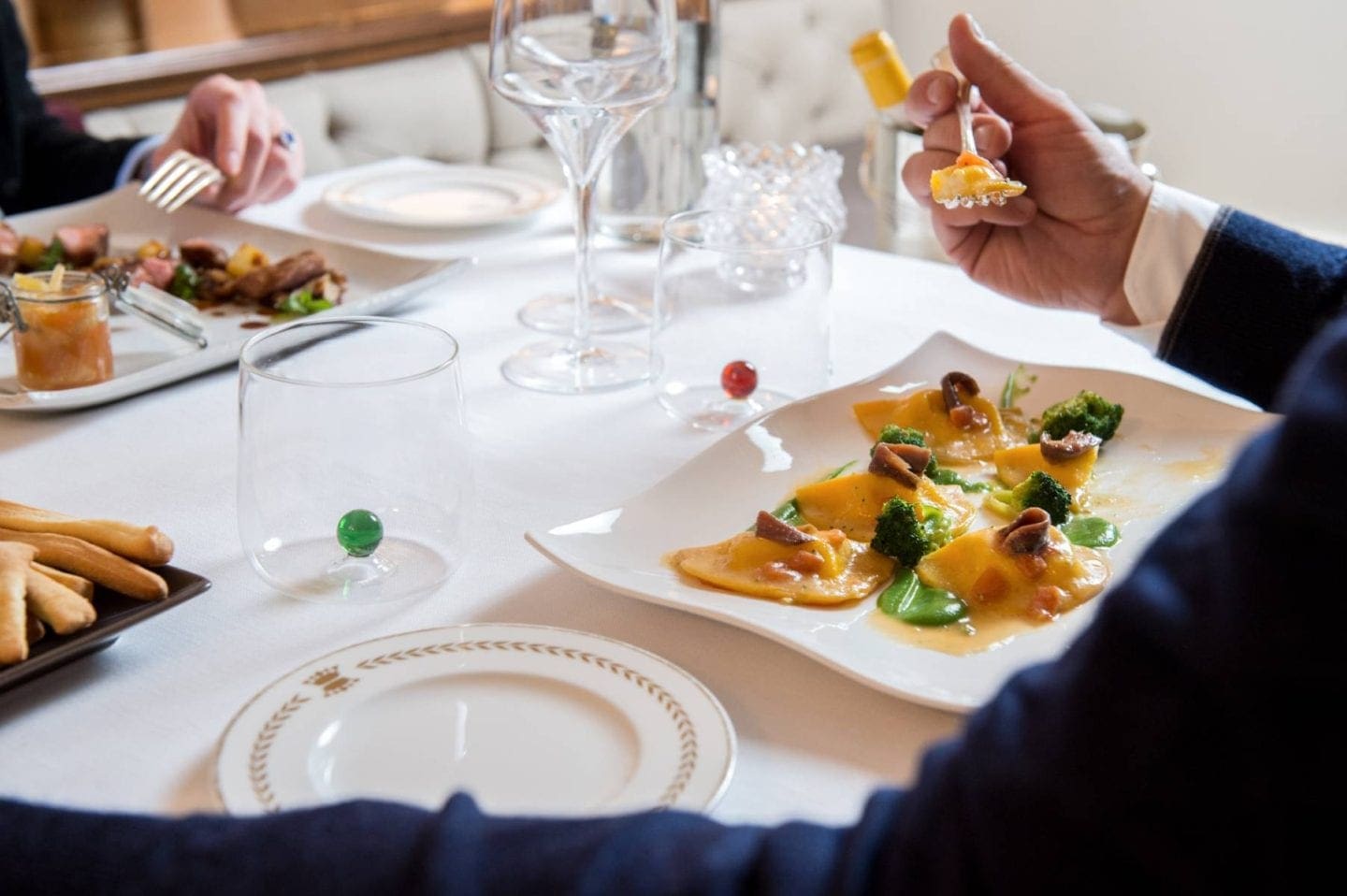 If you're in Venice for a celebration or spending a special day there and are looking for a special place to eat, you might want to consider Alle Corone. It might be on the pricer side but it's sure worth it. The food is good and the portions are wonderful.
Alle Corone is a Michelin-starred restaurant right in the middle of Venice and not very far from the Rialto Bridge. To be more exact, it's located inside Ai Reali di Venezia hotel. This restaurant is elegant in its decor and serves delicious food that's of very high quality. It also offers the kind of service that leaves no room for complaints.
2. La Zucca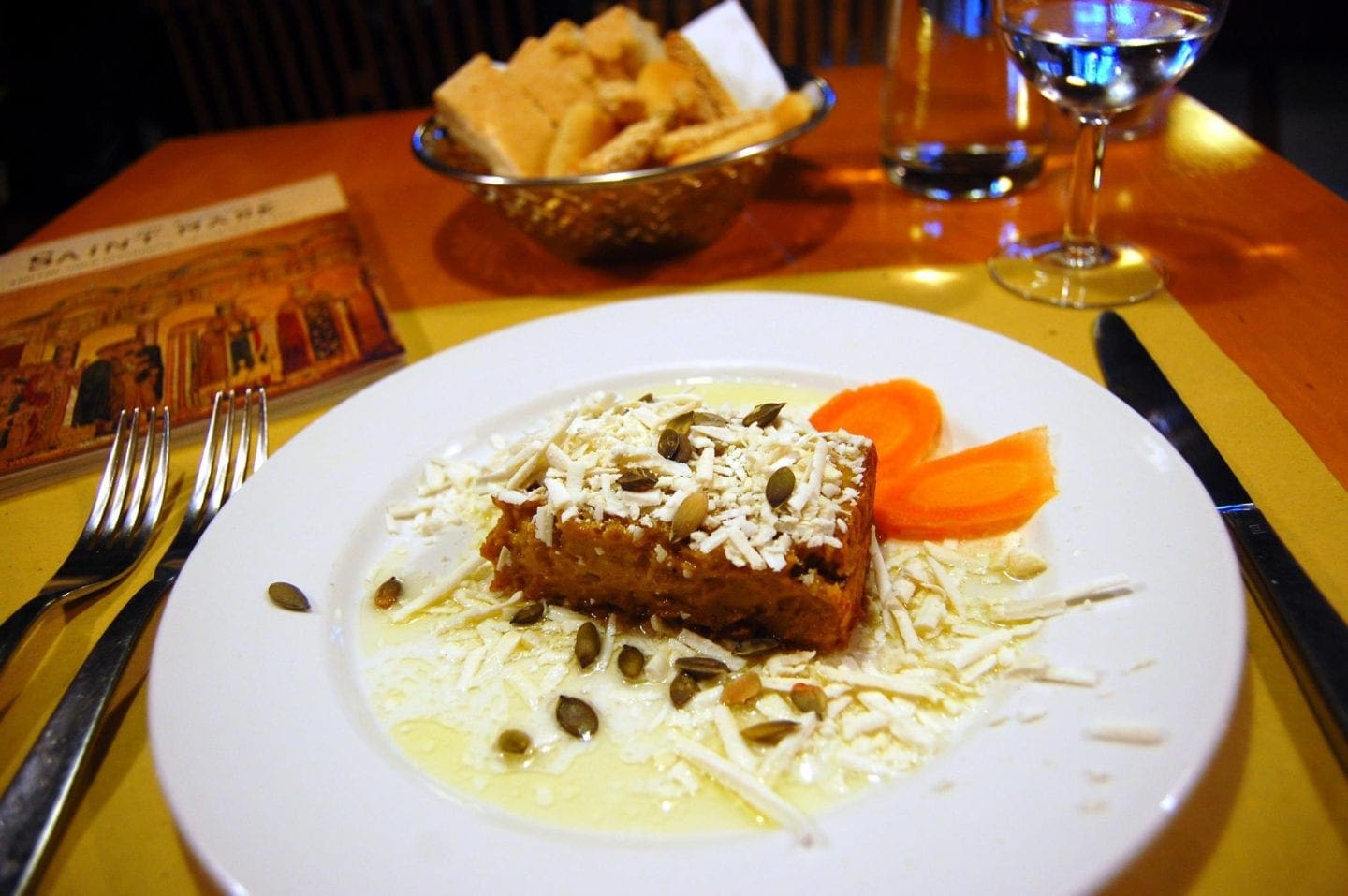 This is another canal-side restaurant that's delightful. It serves traditional Venetian food and is a much-liked osteria in the Floating City.
La Zucca means pumpkin and you are sure to find more than a couple of pumpkin-based dishes on the menu. If you like pumpkin, you're going to want to try everything from the Pumpkin Soup to Pumpkin Flan. You'll even find pumpkin pasta here. Though it does serve classic meat dishes, La Zucca is also known for being a very vegetarian-friendly restaurant.
With its very wooden interiors, it makes for a cozy place for a nice sit-down dinner. Make sure to make your reservations, especially if you are going during peak season or you want to eat outdoors by the canal.
3. Local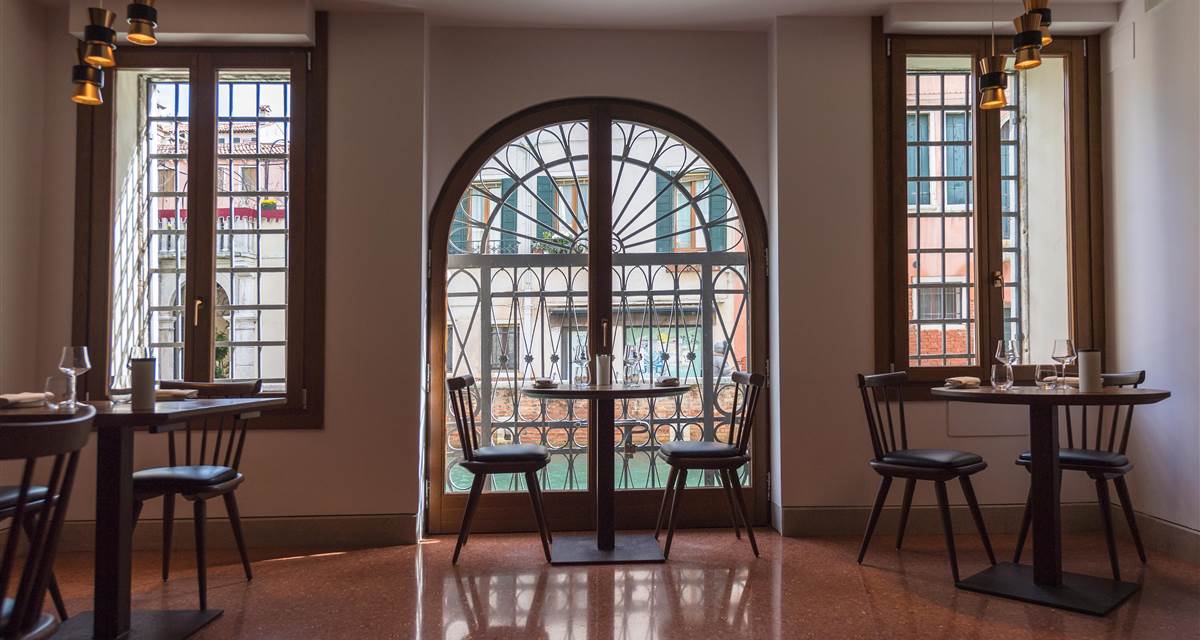 Local, located in Venice's Castello area, is as interesting as its name. It's a restaurant dressed up in a simple yet contemporary setting. The atmosphere is youthful and professional. The food created here is a modern-Venetian kind and it is all churned out of an open kitchen.
Local tries to be very innovative in the cooking and presentation departments and it has managed to be noticed by food critics, landing it an easy spot in the best restaurants of Venice. The seafood and the 7-course menu served here are highly spoken about.
4. Ai Mercanti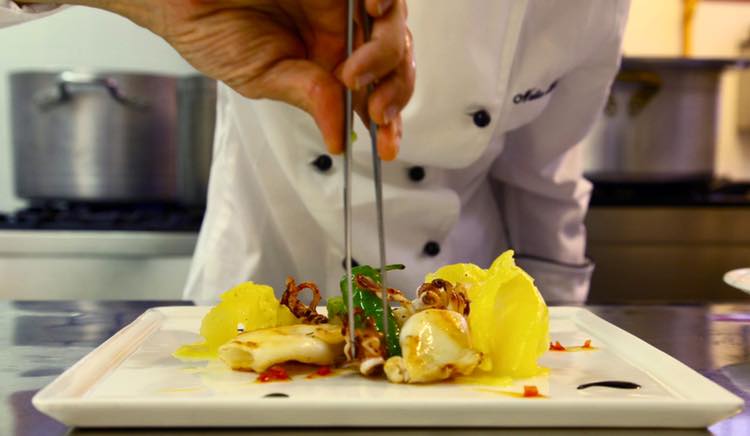 Ai Mercanti, on the other hand, is another local restaurant, this one with a 40-year history behind it. The food here is mainly Venetian. The focus is on freshly available ingredients so the restaurant changes up the menu every couple of months. However, you'll always find a good number of vegetarian and vegan options.
The ambiance at Ai Mercanti is charming and warm. This restaurant also has to its credit a Michelin star.
5. Trattoria Antiche Carampane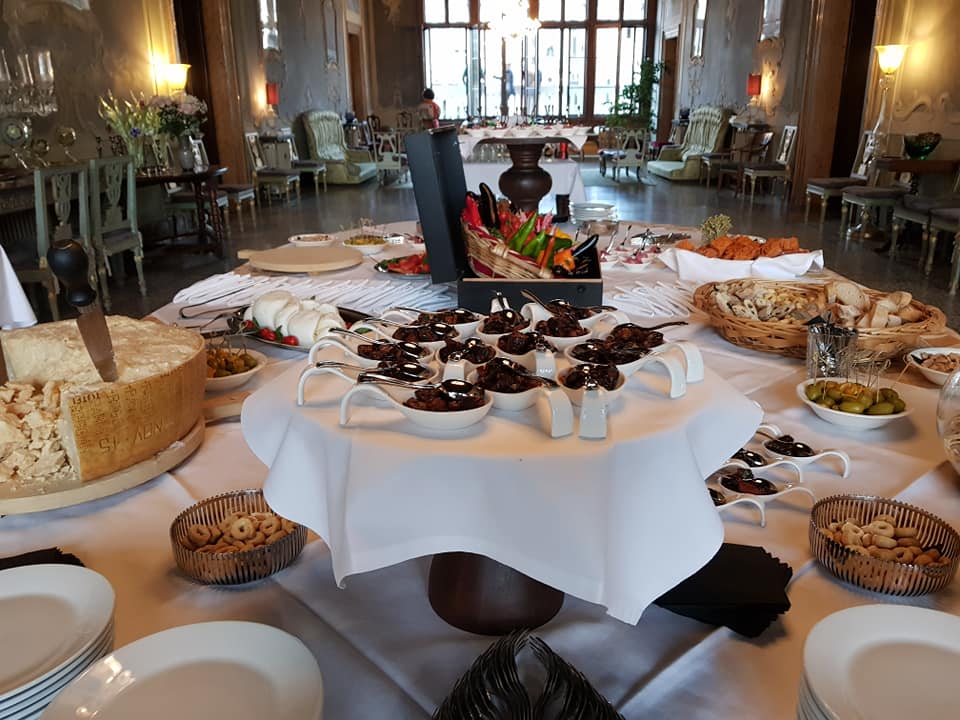 If you'd like to eat in an informal place that proudly specializes in fish, try Trattoria Antiche Carampane that lies in a walkable distance from the Rialto.
Its regular guests say it's a hidden gem. For over 35 years, this family-run trattoria has been serving Venice with genuine Venetian food. It sees a lot of crowds to this day. So it might not be a bad idea to call ahead and book a table for your dinner there.
6. Osteria Al Squero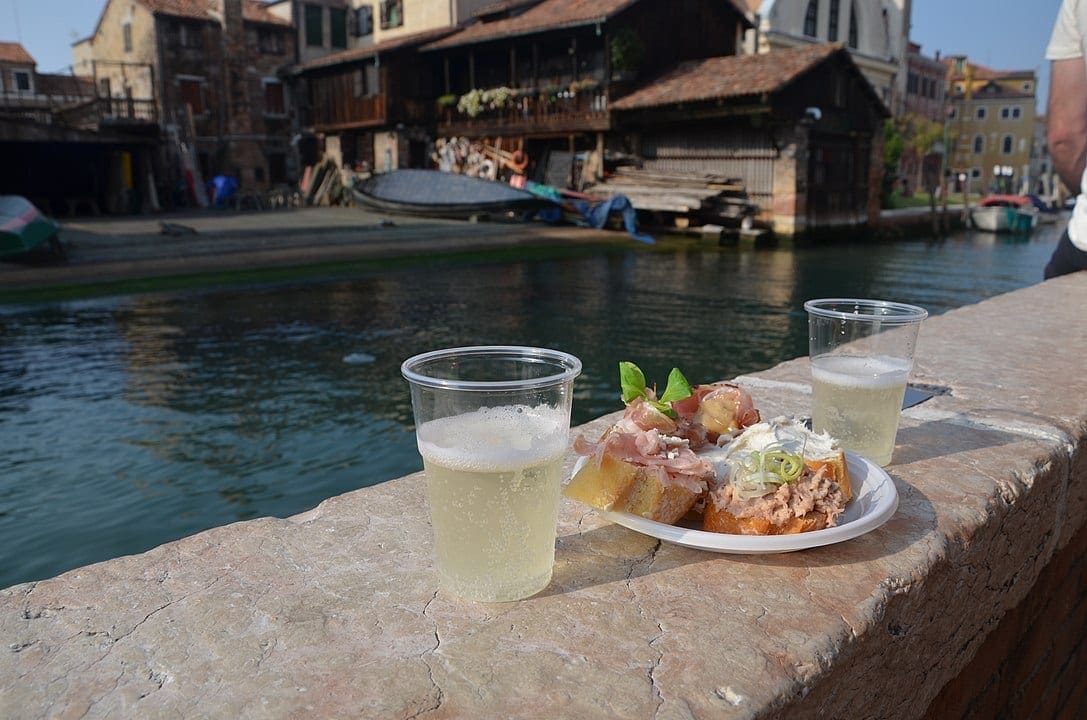 Cicchetti and Venice cannot be separated from each other. And when you're on these islands in the Adriatic Sea, sampling the famous bread-and-topping snacks is a must. And the best place to do that would be Osteria Al Squero.
It's situated by a canal and while you nibble on the Cicchetti here, you can watch people work at repairing gondolas. How much more Venetian can this place get! Definitely a great option out of the best restaurants in Venice.
As for the small bites they sell here, the variety stands out. You'll find meat, seafood, vegetable & cheesy toppings. And there'll be some good wine and beer to go with it all. The staff is friendly and the prices are pocket-friendly.
7. All'Arco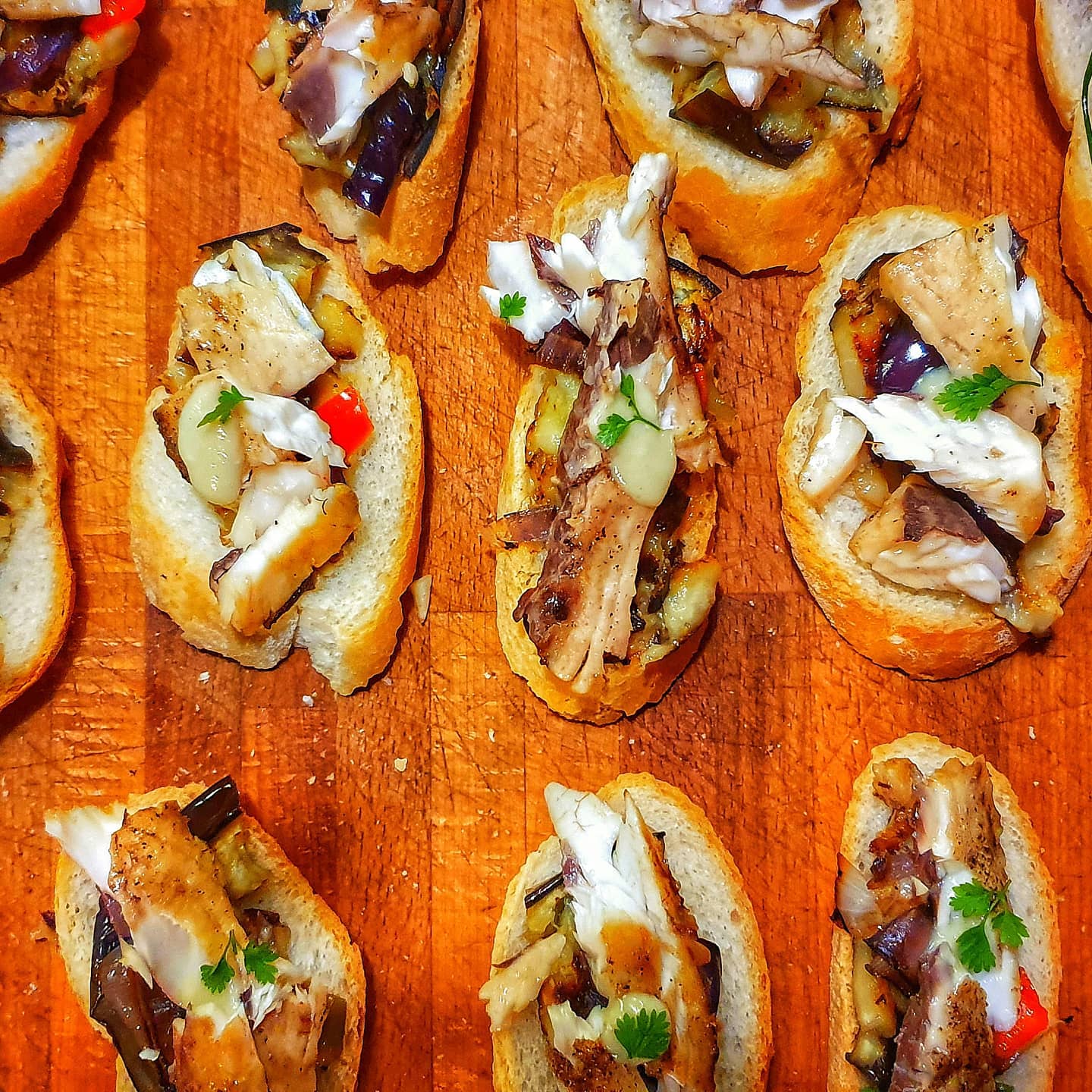 Another place to go to for bar snacks & wine would be All'Arco, placed quite close to the Rialto Bridge.
Go prepared to eat standing up and also to see some long lines here — a proof of how popular the food is. Your Cicchetti choices at All'Arco are many. The crostinis and sandwiches you get here are on the inexpensive side as these kinds of places tend to be. The selection of the short-eats here really depends on what's available in the market that day. And that guarantees the freshness of what you get at All'Arco.
8. Osteria Alle Testerie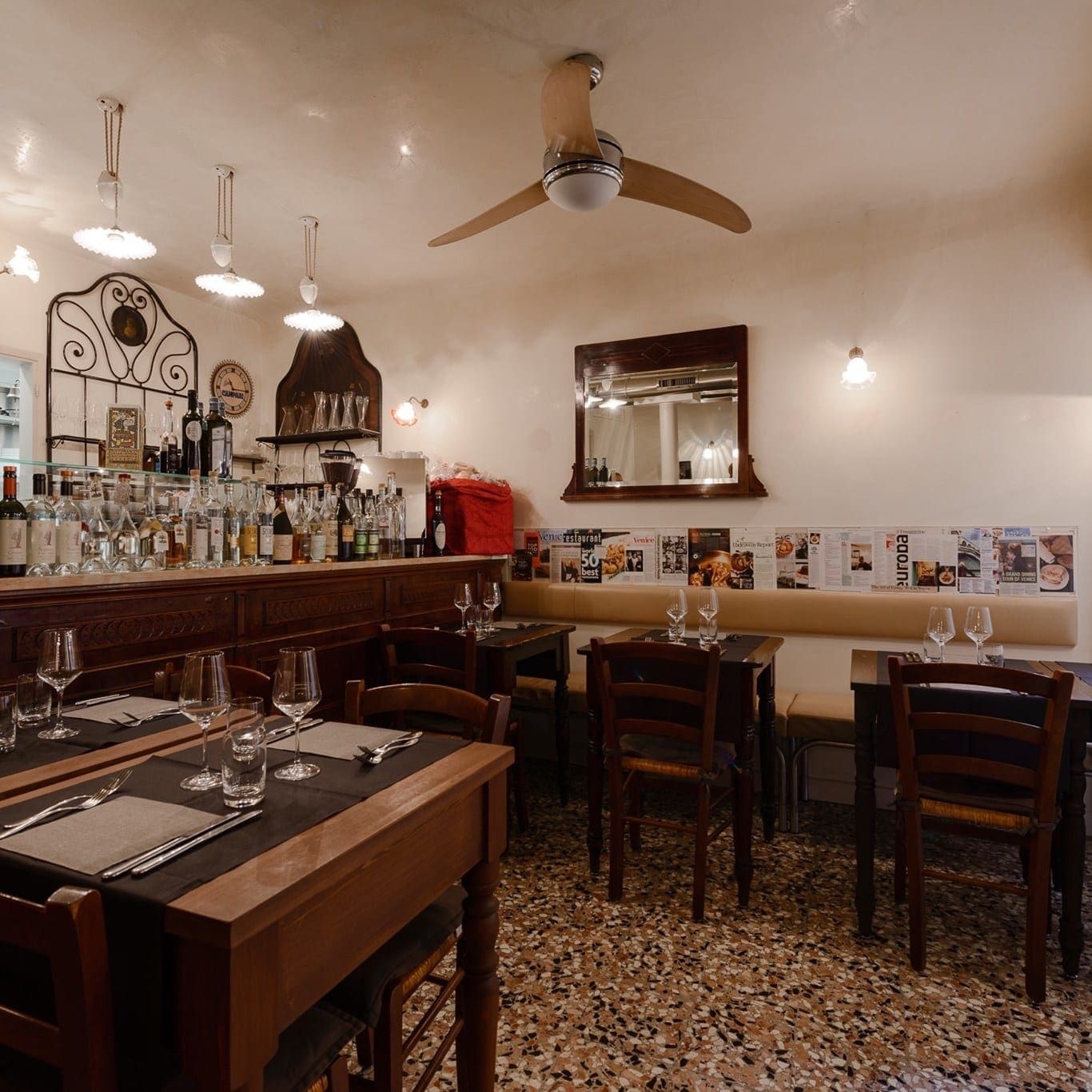 If you want to sit down to some good food at another unpretentious place that is known for its nice staff and great seafood, try Osteria Alle Testerie.
A meal at Osteria Alle Testerie does not come inexpensive but diners who are regulars here say its among the best food you can find in Venice. This osteria is also known for the fresh food served here. They mostly prepare Mediterranean food, many of them seafood items. You'll find several Italian dishes too.
Alle Testerie has a different menu every day. They say it depends on what the Rialto Fishmarket has to offer that day. The osteria also caters to vegetarians and vegans.
9. La Palanca

If you don't mind a waterbus ride to a place that gives you another kind of Venetian dining experience, head to La Palanca on the island of Giudecca.
La Palanca is a no-frills waterfront eatery near the vaporetto stop on Guidecca. The food is pretty good, the people who run the place are pleasant and it's reasonably priced. Wine, coffee, Cicchetti, pasta, seafood, dessert… you'll find them all here. It's open for lunch & snacks. What is sure to make your lunch here even more memorable are the sights. It comes with a view of the lagoon and Venice-from-afar.
10. Al Covo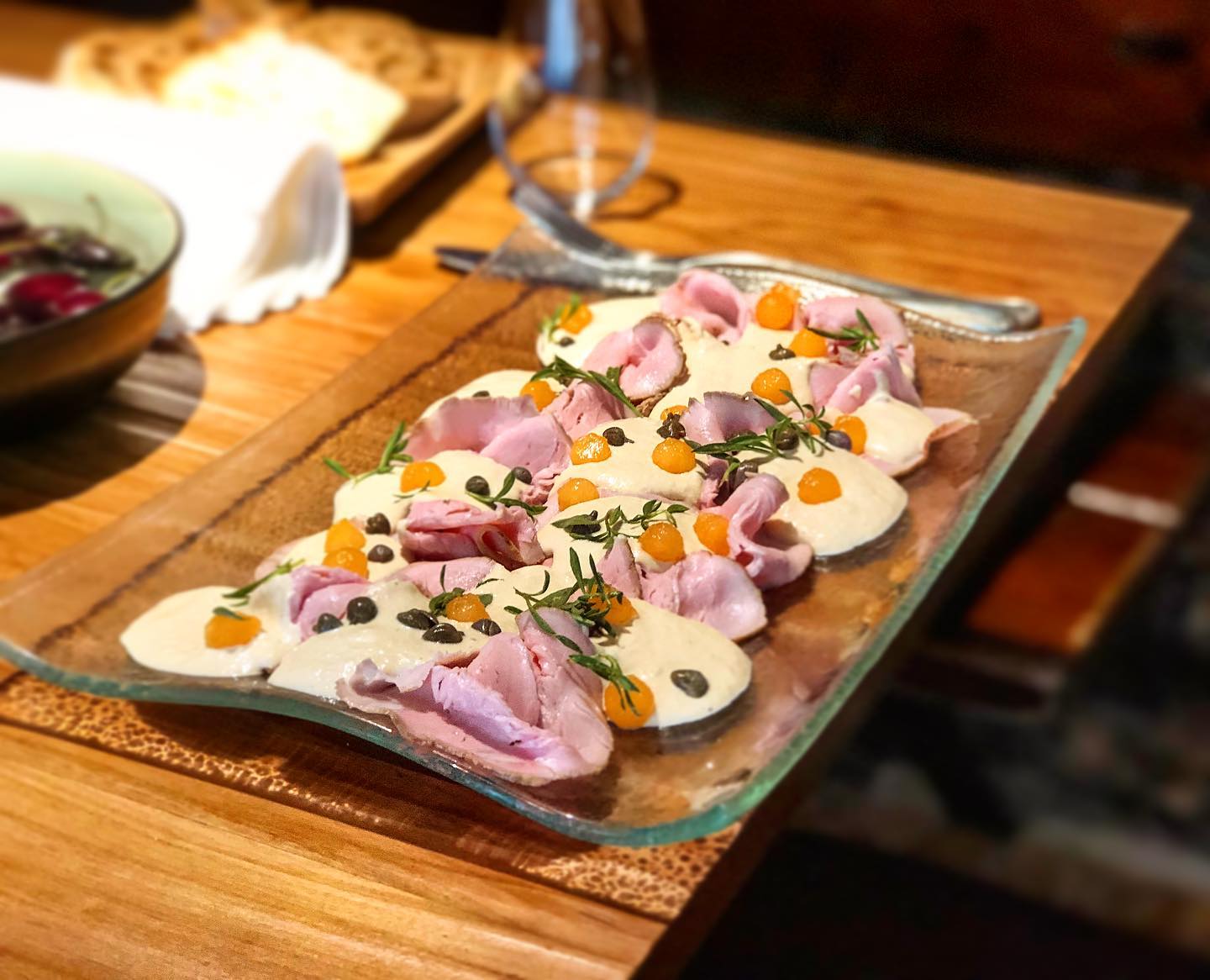 Ristorante Al Covo is a favorite among visitors and locals. Slow-cooked food is their forte. They seem to put a lot of care into the quality of the ingredients used to cook here and that shows in the classiness of the dishes served.
Known for its good food and ambiance Al Covo sees a lot of diners on a daily basis. You might want to make some bookings to ensure a table here.