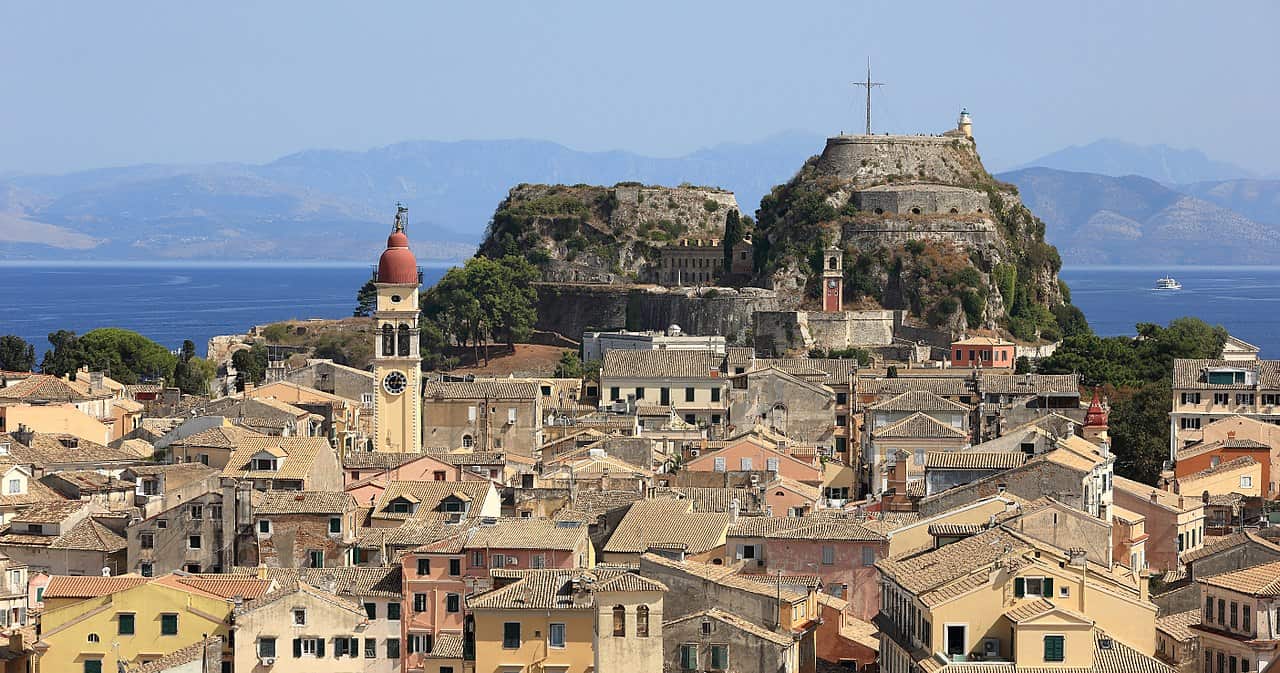 Corfu is one of Greece's many islands. It's outlined by several beaches, beach resorts, award-winning restaurants and is an ideal holiday destination for the leisure traveler. Its mountainous areas, greenery and the rich color of the Ionian Sea make Corfu very beautiful. It's also a place full of history, culture, and education as its architecture, forts, and museums will tell you. Read on for my complete Corfu travel guide.
History of Corfu
Corfu has a long history behind it that I wanted to include in this Corfu travel guide. The island, often referred to by its Greek name Kerkyra, has been found mentioned in writings that date back to 1300 BC. Excavation sites on the isle go back to 610 BC. Ruins of the temples in the ancient city of Palaiopolis can still be seen at the Mon Repos Estate, south of Corfu Town.
The island of Corfu was added to Greece in 1864, but the island has been attracting people to its shores for centuries now. Its proximity to the mainland, its weather, fertile soil and the rocky barriers that provided natural protection to the land seem to have been luring factors. The Byzantines, the Venetians, the British and the French have all been in Corfu. And the Ottomans tried to get access to the area a few times.
There are several other landmarks around the island that tell stories of Corfu and what a long way it has come to being a modern-day tourist destination.
What to see and do in Corfu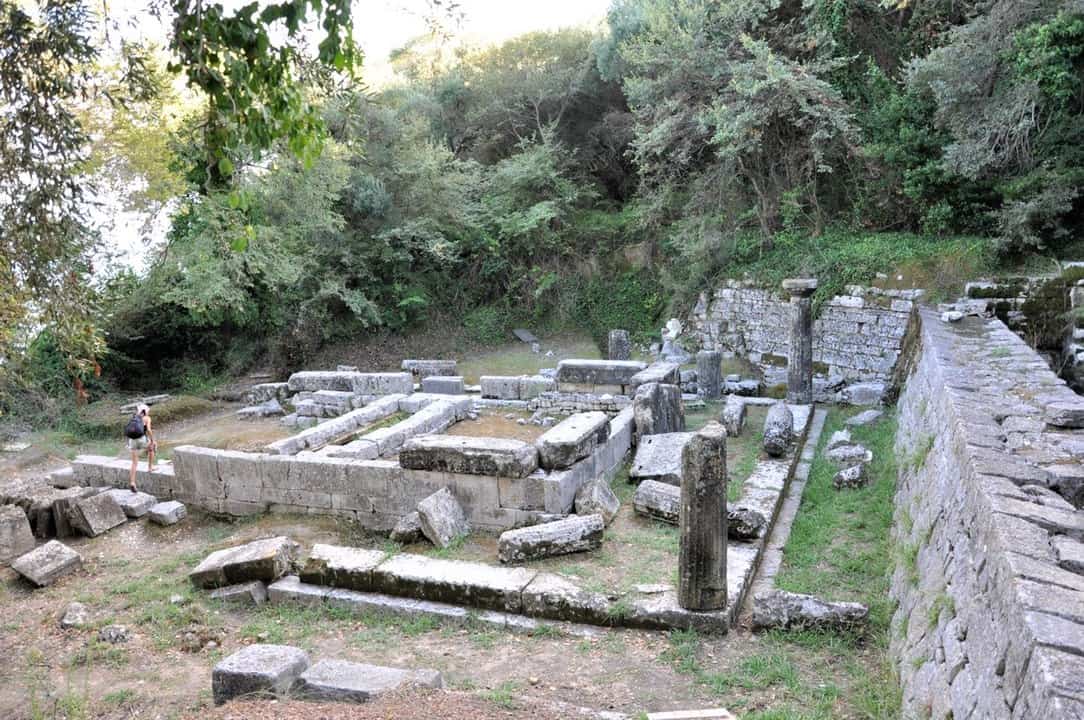 Corfu's popular attractions are scattered all over the island giving you reasons to be in any and every part of it. The Kanoni Peninsula towards the middle of the East Coast is where you will find some of the earliest excavated ruins: an ancient tomb and a couple of doric temples. Further north near Corfu Town you can see the Old Fortress and the New Fortress, both constructed by the Venetians. These age-old structures helped keep the Ottomans away from this island.
Corfu Town itself is a big tourist attraction, also with Venetian influences on its narrow streets and colorful multi-story buildings. The Venetian Arsenal, a shipyard at the Bay of Gouvia and the Town Hall were also built during the Venetian rule. The landmarks that the British gave to Corfu include Saint Michael and Saint George Palace, Ionian Academy, Ionian Parliament, the Cricket Pitch in Spianada (Esplanade) & the Esplanade itself, to name a few.
On one side of the Esplanade is Liston, a colonnade built during the French domination. It has now become a busy place with several cafes, restaurants & shops.
Further south of the busy Old Town area are a few other historical buildings: The Achellion, a palace that originally belonged to Austria's Empress Elisabeth and Mon Repos, a Neoclassical Villa that was built by the British and occupied by several royal families. And in the northwest is the Angelokastro, a fortress, this one also built on a hill.
South of the Achellion is a settlement called Benitses. It used to be a fishing village. It is now a popular tourist belt with fine beaches, hotels and vacation homes. Further down are several beaches and beach resorts. The island of Corfu has over 100 beaches around its edges, the ones in the northwest and east are pebble beaches and the ones in the south are sandy.
Read my post on Top 10 Things to do in Corfu
What to eat in Corfu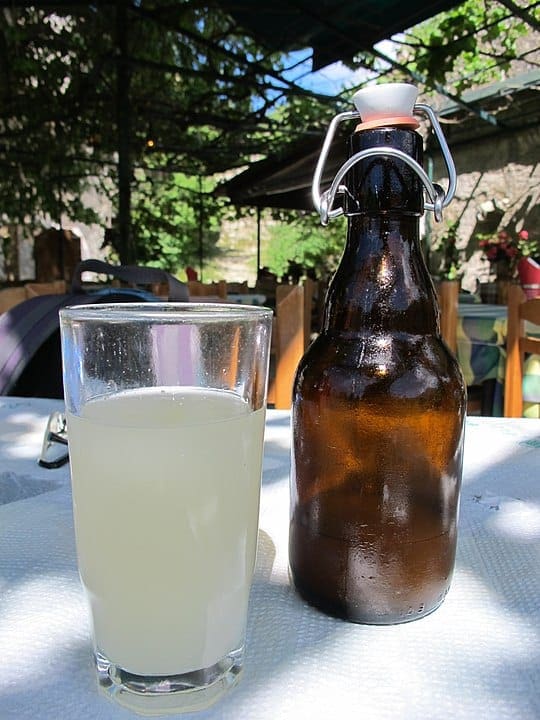 Food is my favorite part of traveling, so it's a must for my Corfu travel guide! Corfu's cuisine is a convergence of European cuisines. When on the island, eat seafood pastas, slow-cooked meals, and fish. You'll find dishes cooked in wine and dishes cooked in vinegar and olive oil.
Most menus will list Greek, Italian & very-Mediterranean items. Make sure to have Greek salads and Greek wine. Taste some Greek Gingerbeer. And give Koum Quat Liqueur (made of a citrus fruit that grows here on the island) a try before you leave Corfu.
Check out the Best Restaurants in Corfu
Shopping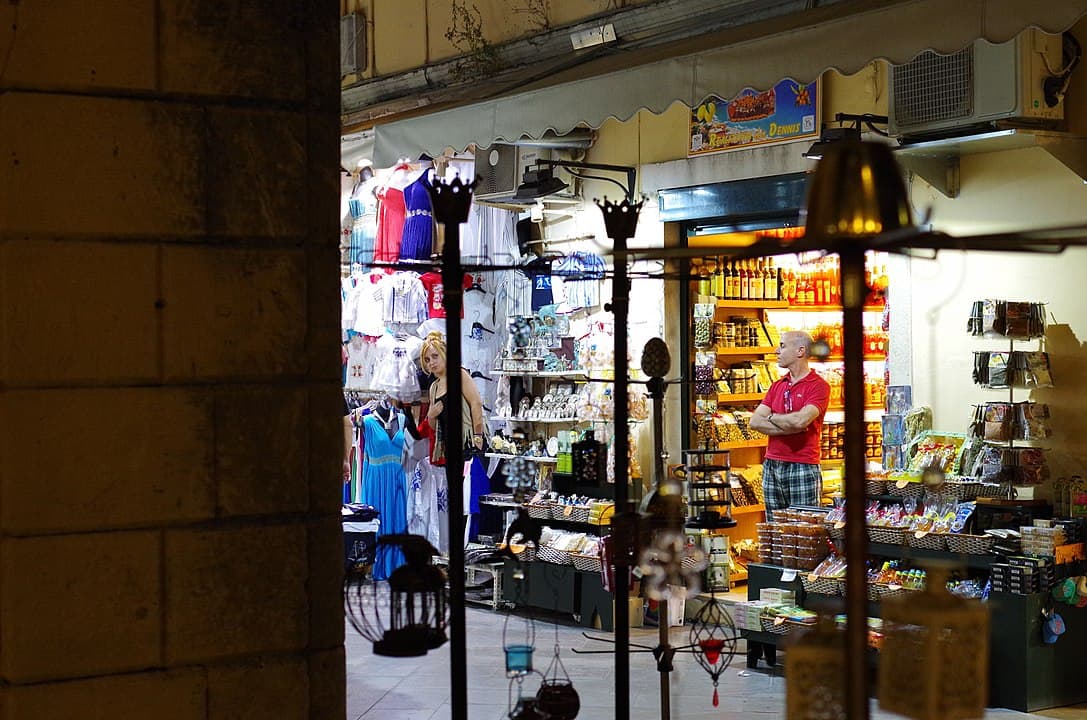 You might want to take home some Koum Quat Liqueur! You will also find Koum Quat marmalade and extracts and they all come in bottles of interesting shapes. The ones in containers in the shape of the island of Corfu will make great souvenirs and gifts. You'll find candied Koum Quat, too.
You can also take back Olive Oil made in Corfu, honey & Greek wine.
Old Town is a great place to go souvenir shopping.
Where to stay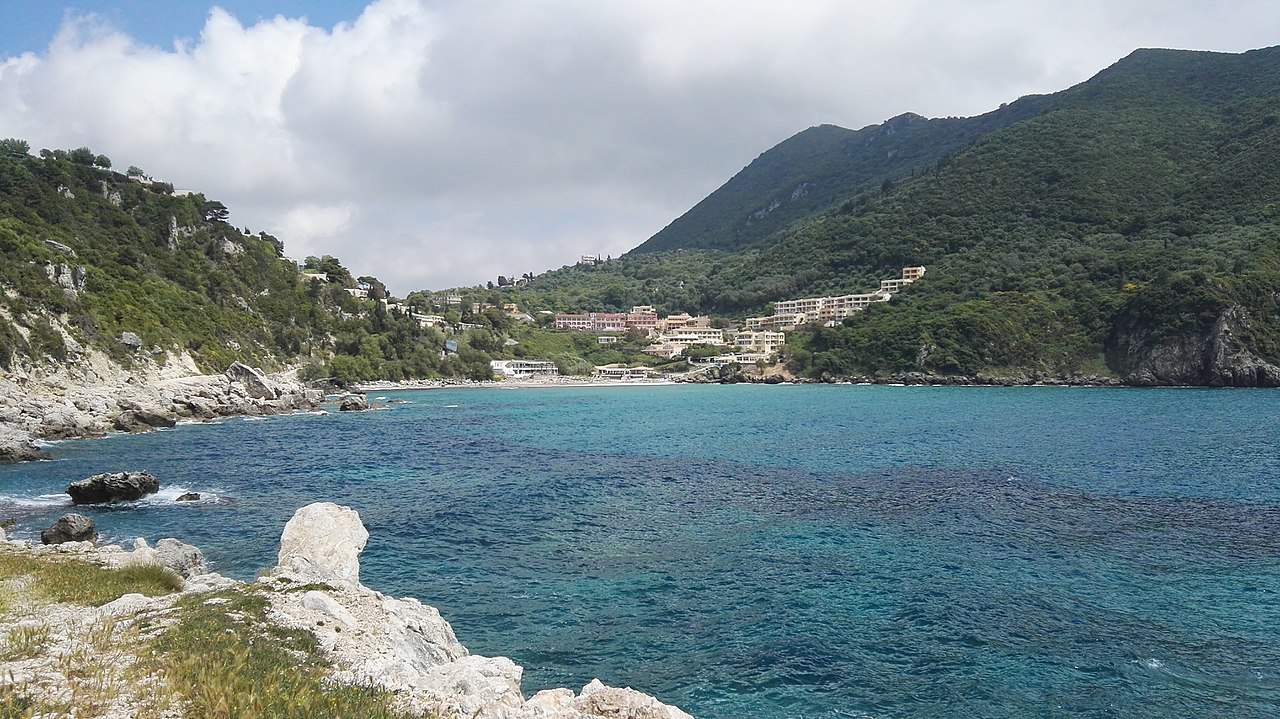 Hotels, vacation homes & hostels… Corfu has them all. And they are spread throughout the island.
The hotels and resorts around Corfu Town are open all year round. Also, this is where you stay if you want to stay in buildings that have an old-world charm. If you'd like to stay away from the bustle of the town but still quite-touristy areas, look for properties near Garitsa Bay or Benitses. Kassiopi in the north and Palaiokastritsa in the northwest also offers good seaside stays.
If the quieter seaside is where you want spend your holiday, the beaches along the west coast is where you should look.
If you are looking at the more lively areas, you could choose a place in Kavos or find hostel accommodation in Agios Gordios.
Geography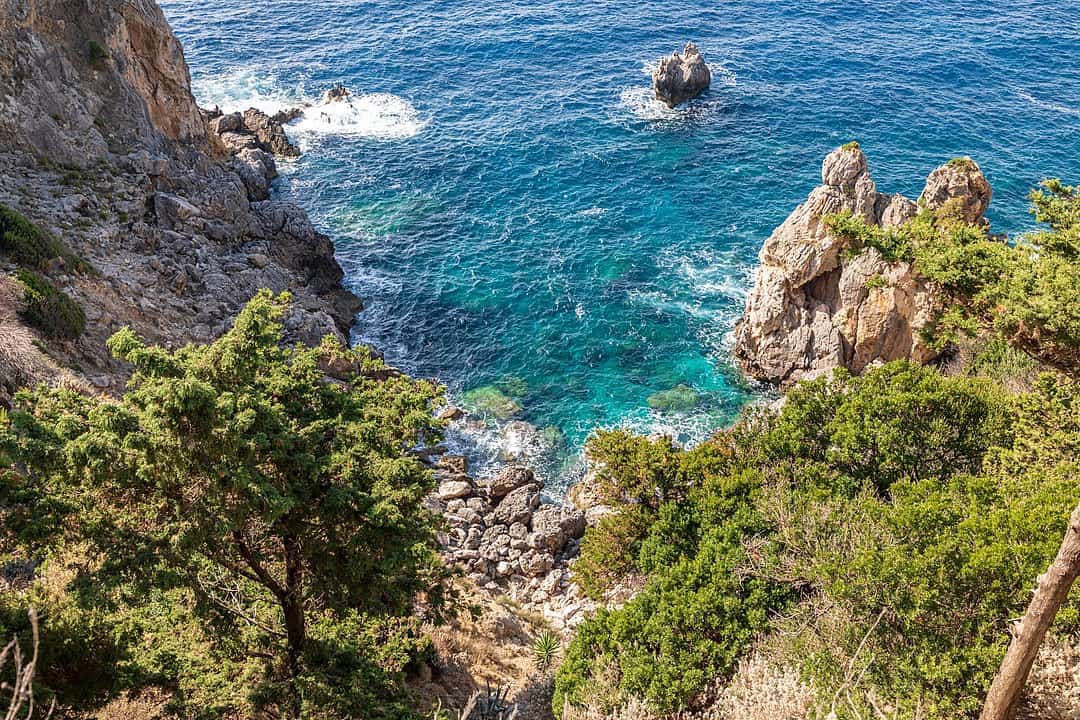 Of the seven bigger Greek islands of the Ionian Sea, Corfu is the biggest and the northernmost one. It is just off the coast of mainland Greece and Albania. It's about 40 miles in length so you can drive from one end of to the other in a few hours' time.
Corfu is home to mountains, low-lying areas, a few bays, a peninsula and a whole lot of beaches. The Sidari area in the north is known for its rock formations and a natural tunnel. And there are also some smaller islands near the island of Corfu.
Transportation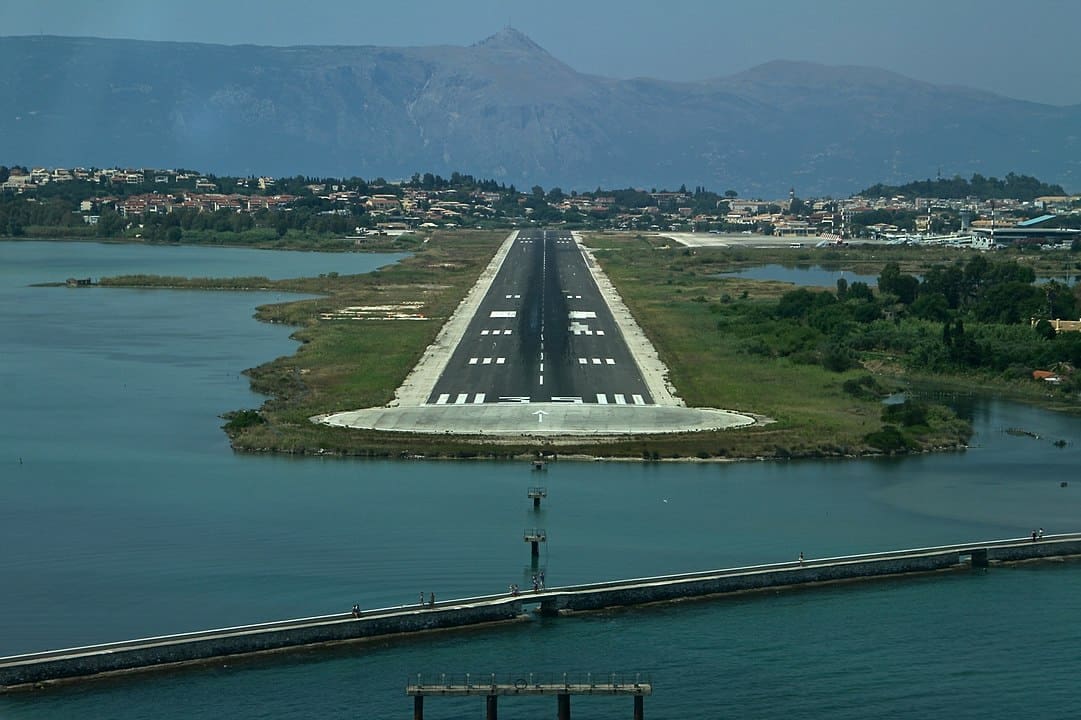 You can get to Corfu by air or Ferry. There are regular services from Athens and from some of the islands in the area. In summer there are more services. You can also take ferries from the mainland or from parts of Albania and Italy.
To get around the island there are some buses. There are taxis and car-renting facilities, too. You can even rent boats and go from beach to beach.
Best Time to Visit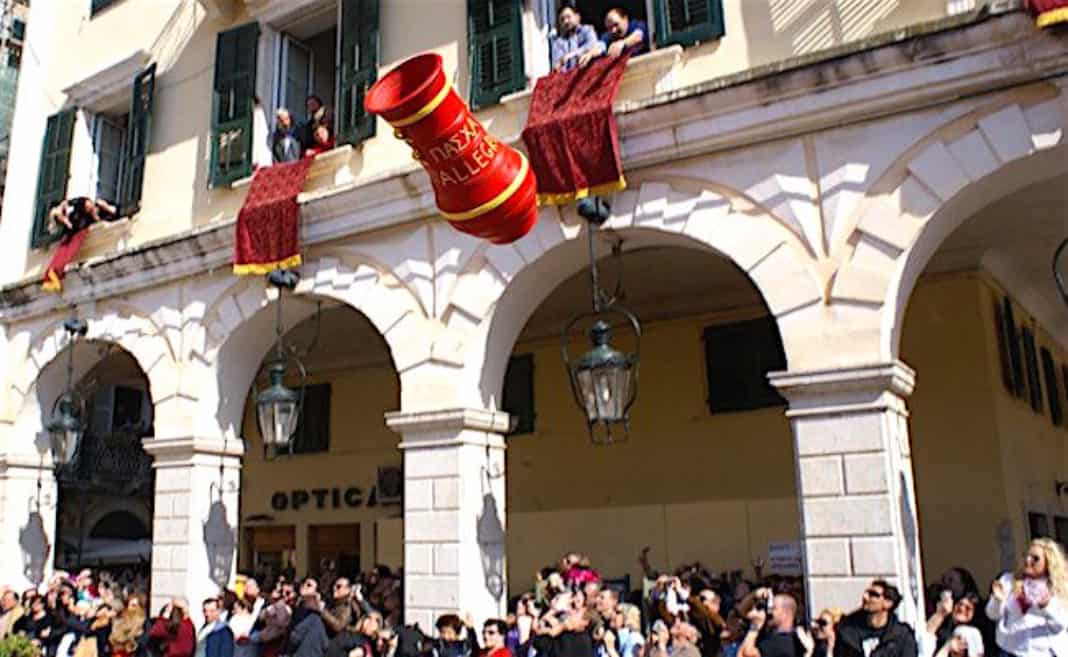 Corfu has a climate that keeps it hot and dry in the summers. In the winter the island is cooler and rainy. Corfu sees most visitors in the summer. And the tourist season is from April to October.
June, July and August are the hottest months. It's much more pleasant in April, May, September, and October.
Another thing that needs to be mentioned in this Corfu travel guide is that Corfu also sees a lot of visitors around Easter. With the island's Easter celebrations getting more and more attention, Corfu has been seeing a lot of visitors around the Easter Holidays. The celebrations here are unique. From Palm Sunday onwards Corfu sees parades, bands, candle-lit gatherings and breaking of pitchers. It culminates in firework and traditional soups and cake. And the villages are said to have their own customs for the holy week.
Nearby Destinations
People visiting Corfu can plan to visit Greece's mainland, Albania and Italy along with their Corfu holiday.
Popular day trips from Corfu are visits to Sarande & Butrint National Park in Albania and Paxos & Gais on the island to the south.