Corfu is said to be Greece's most cosmopolitan island. With a history of having been under Venetian, English and French rules at different times in the past, the island's architecture and food are a mix of cultures. In this article, I will show you some of the best restaurants in Corfu.
Corfiot cuisine is a coming together of Greek and European cuisines. Many of the house specials in the most popular restaurants in Corfu are slow-cooked items and dishes cooked in wine. And fresh produce & meats and a whole lot of seafood keep Mediterranean flavors going strong in Corfu.
If you do a food tour of Corfu, you will find a lot of Greek wine as well as wine from other parts of the world. You'll also find yourself in many restaurants that promise you sea views and great cocktails!
To start with, here are a few of the best restaurants on the island:
Corfu Sailing Club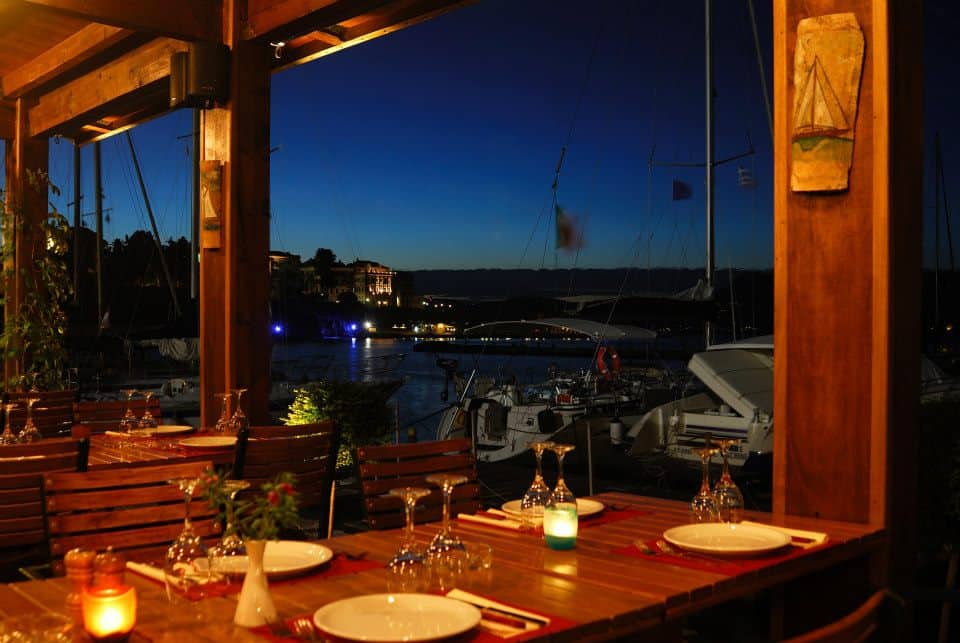 One of the most highly rated and highly recommended restaurants of Corfu lies in the Old Fortress area. Overlooking the historical marina and the Ionian Sea, Corfu Sailing Club offers Mediterranean-Greek cuisine and has a long line up of Greek wines on its menu.
You can get to Corfu Sailing Club Restaurant by walking through the fort while you are touring the area or you can take a boat there. The views, the food and the atmosphere are sure not to disappoint.
The Venetian Well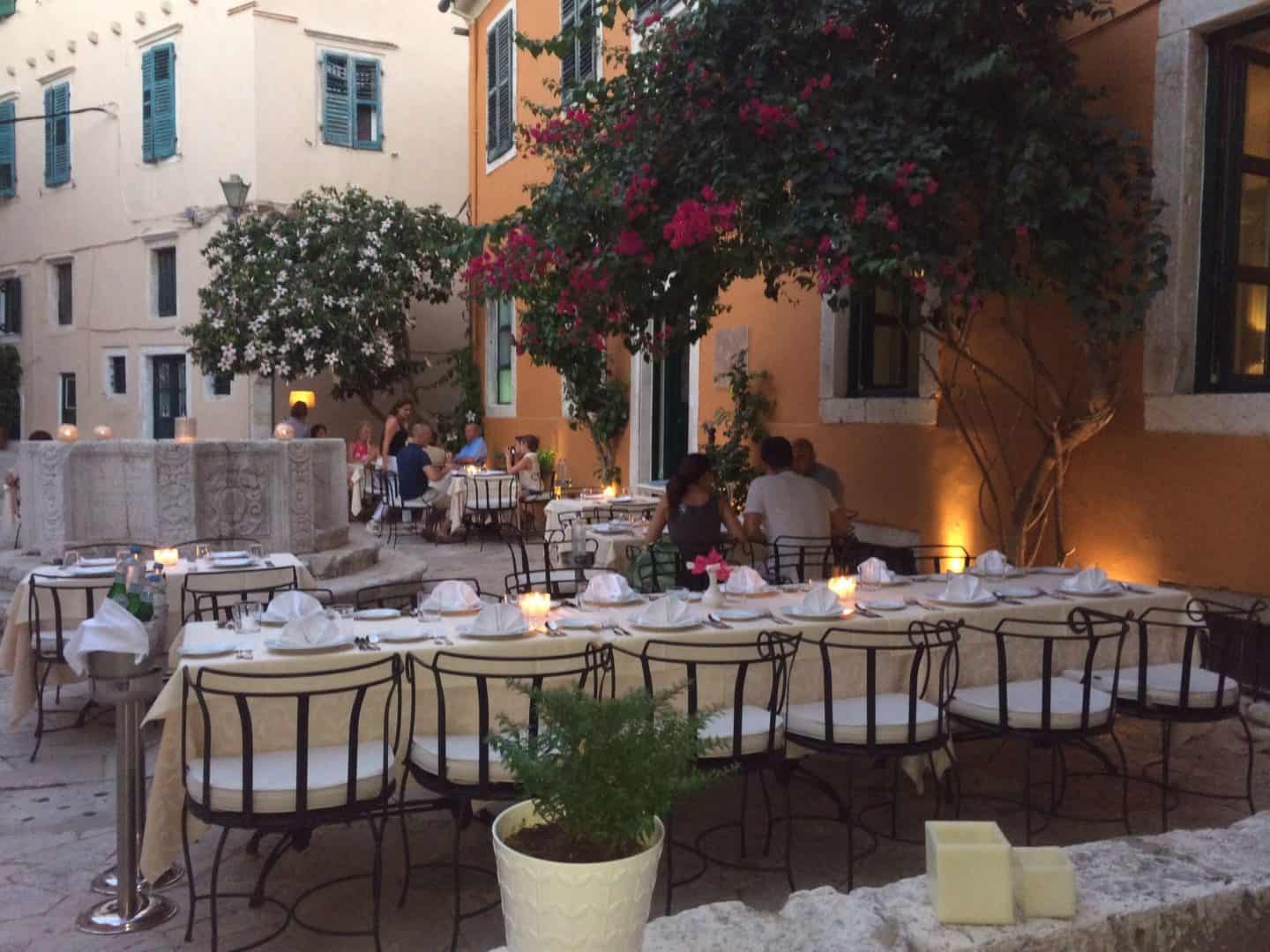 The Venetian Well is a very popular restaurant that serves Mediterranean and European food. It's liked for its slow-cooked food, its wine list and service. Although it's in the busy area of Corfu town, you might need a local's help to find this restaurant that sits behind an old church.
Situated in Kremasti Square in Corfu, this restaurant is known for its fine food, presentation and formal setting. Its centerpiece is an ancient Venetian Well around which tables are set in the summer. The outdoor dining here is in high demand so if you want to eat out near the well that the restaurant is named after, you might want to make your bookings in advance.
Etrusco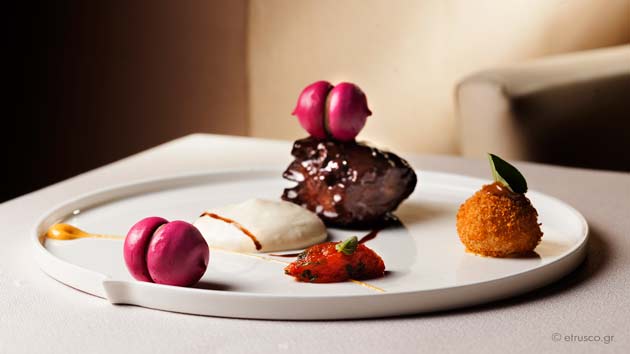 Also on the east coast of the island is an award-winning restaurant by the name of Etrusco. Owned and run by a family of chefs, the restaurant's strong areas are its wines, service, creative dishes and presentation of food. Etrusco also has its own vegetable garden from which it sources some of its fresh ingredients!
The house specials here are its octopus and swordfish carpaccio. Etrusco's tasting menu is also well-appreciated. This is another place where you will have to make reservations to be able to eat in the restaurant's courtyard.
George and Elena's Taverna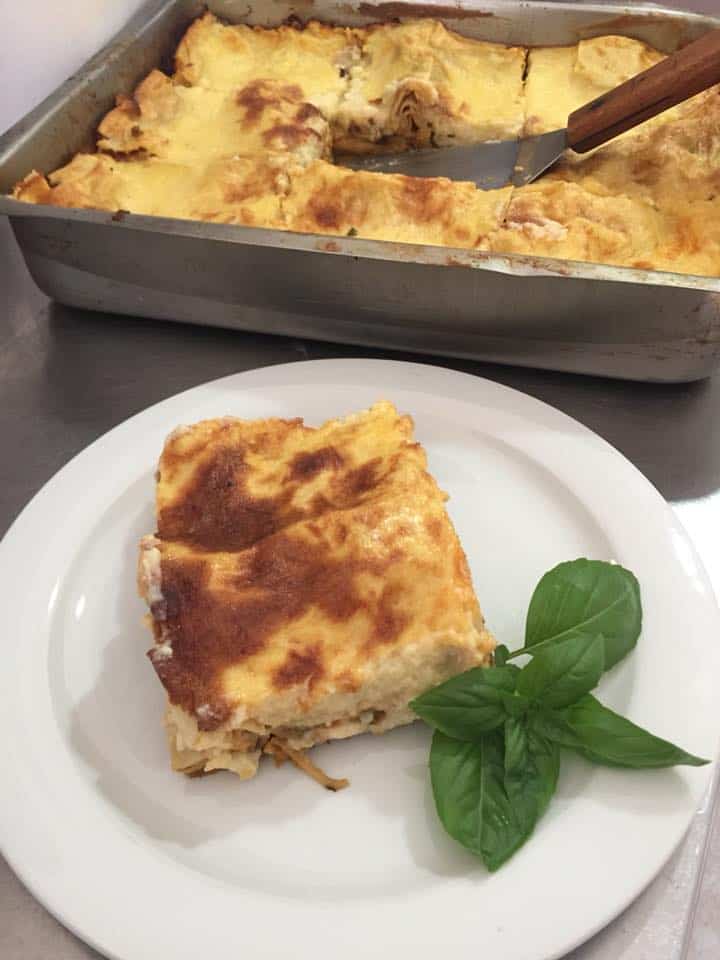 Another local favorite, also on the west coast but further south is George And Elena's Taverna in Psara. It's family-owned and loved for its simple home-style cooking. The Tavern serves traditional Greek food. The prices here are reasonable and the portions are decent. The tavern caters to vegetarian and vegan needs too!
If you want to have authentic Greek food in a homely and friendly atmosphere, this is the place to go to. And don't leave there without trying one of their famous cheesecakes.
The Three Brothers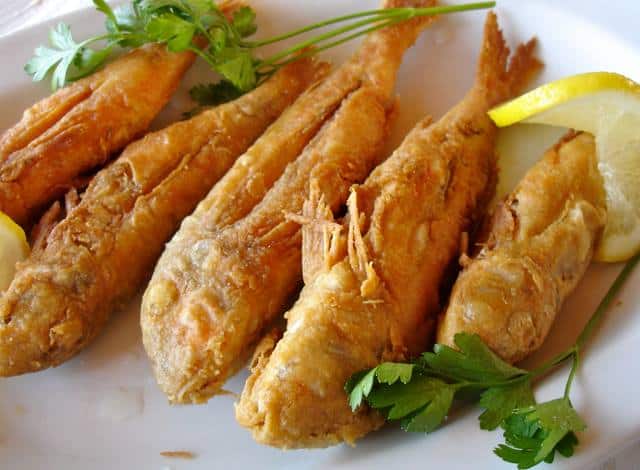 Yet another family-operated tavern that is a must-visit is The Three Brothers Fish Tavern on the northern coast of the island. It is near Astrakeri Beach and offers a view of the sea.
As its name suggests, it is run by three brothers and their mother. It specializes in seafood. Go here for fish, calamari & octopus! The Three Brothers Fish Tavern is considered the best seafood restaurant in all of Corfu. This restaurant too has a much-loved cake — their walnut cake.
Klimataria Seafood Restaurant – Nikos Bellos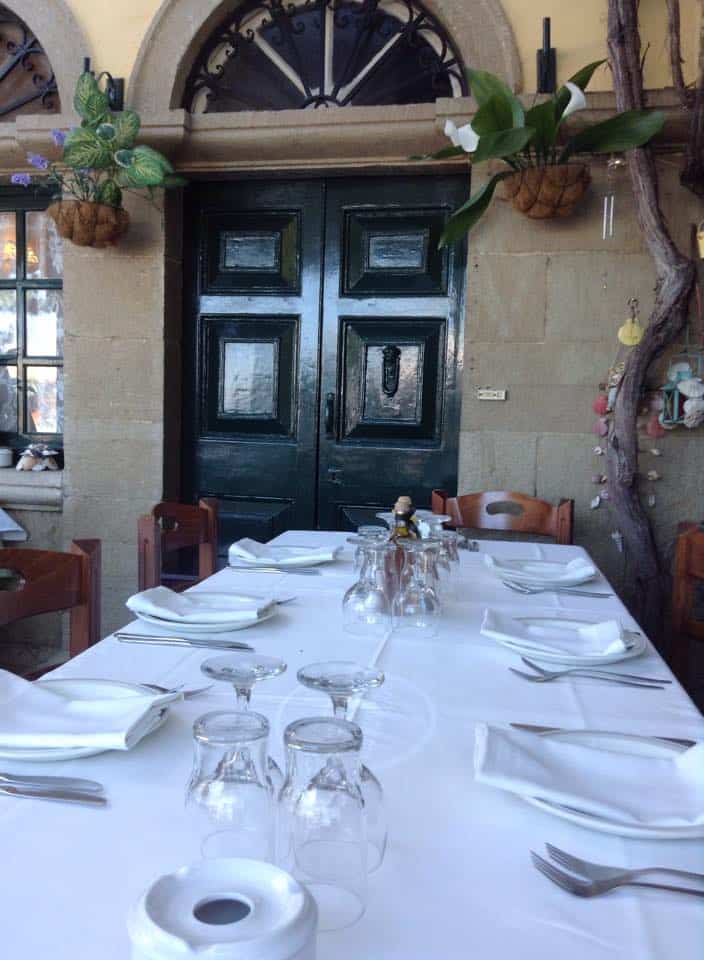 Klimataria Seafood Restaurant in Benitses is also a much sought after seafood restaurant on the island of Corfu. For over 20 years now, this restaurant has been serving Corfu with fresh fish and food made of fresh produce.
They even let you call in early and pre-order your dish so that they are able to go pick up all that is needed to prepare it! The most recommended dishes here are the Zucchini Balls, Fish Bianco & spicy Fish Bourdeto.
Klimataria Seafood Restaurant is a charming but small restaurant, so if you would like to eat there you might want to make plans early and book a table, there.
Rex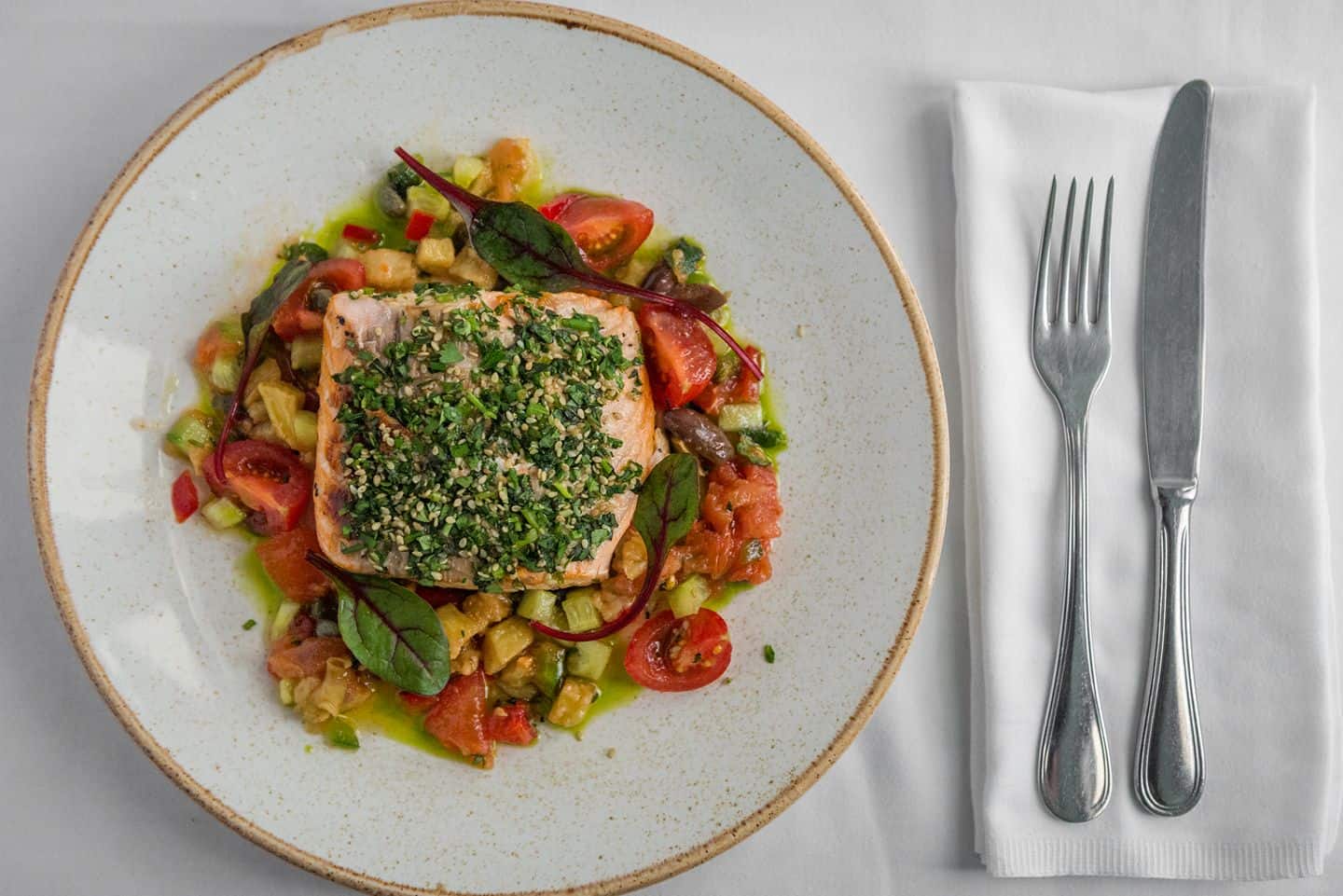 Rex Restaurant is situated in Corfu Town so it is easy to get to when you're exploring the old town. That's not the only reason to go there, though. This restaurant has been in business since 1932 and is a favorite among locals as well as tourists.
Popular at Rex are steaks, pasta & salads, and you can enjoy the food indoors or outdoors. On the menu are traditional Greek fares as well as dishes with a modern twist. Dining at Rex means well-prepared food, pleasant service, a classic setting & delicious desserts.
Pyramid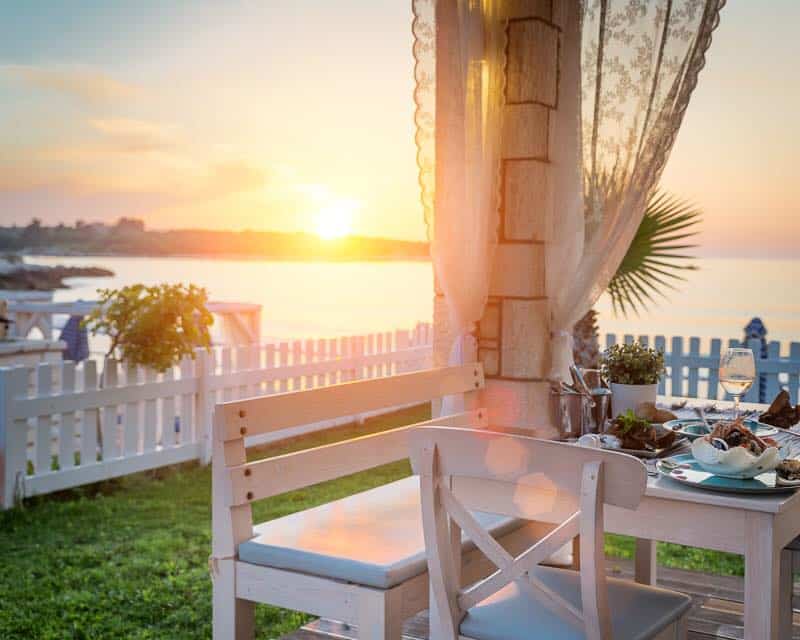 One of the best restaurants in Corfu is located by a beach on the northern side – Pyramid Restaurant and Cafe is an all-day restaurant that tries to provide something for everybody. The beach, a natural lagoon nearby and activities for kids make this place a family-friendly restaurant. They've even got mini-golf and Go-Karts here!
Contemporary in style, Pyramid has seating inside and outside and plays popular music. People come here for the good Mediterranean and European food, the cocktails & good service.
Maistro
Maistro in Acharvi is by a port area and comes with a nice view. This oceanfront restaurant is liked for its Greek food and seafood dishes. The fish and the seafood pasta served here are highly recommended.
During the tourist season, Maistro has Fish evenings on Thursdays (where they have special fish items on the menus and special prices) and Greek Evenings on Tuesdays (with music and dance and a special menu).
Avli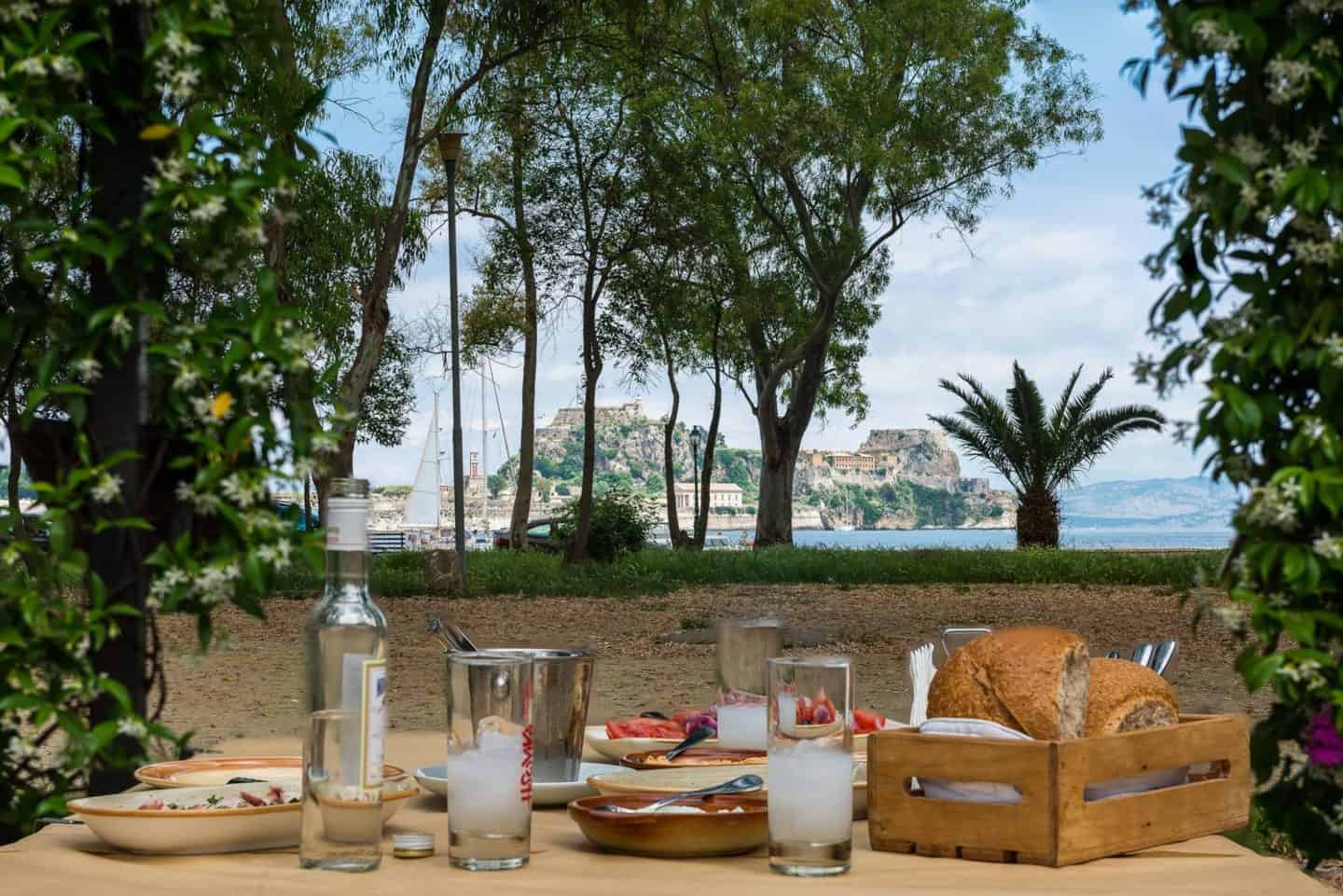 Avli is yet another restaurant that has it all: Greek food that everybody seems to be happy with, satisfactory service, attractive interiors, outdoor dining and great views to go with lunch or dinner.
The views from here include that of Garitsa Bay and the Old Fortress. However, it's the consistency in the quality of the food here that makes the guest return here. The Meze dishes served here are liked by Corfiots and visitors to the island of Corfu.