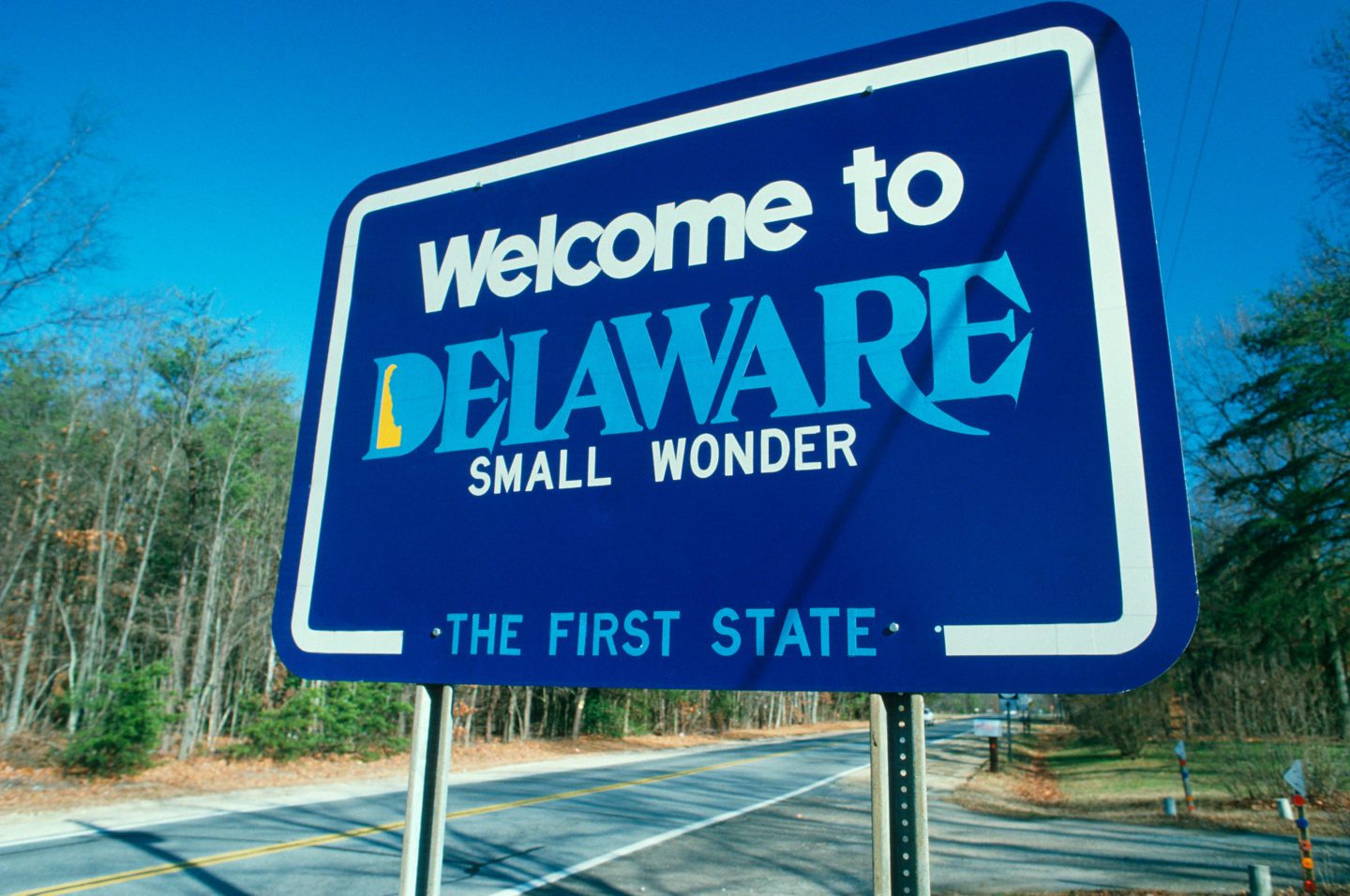 Welcome to the charming state of Delaware! Nestled on the East Coast, this small wonder offers a delightful blend of history, stunning landscapes, mouthwatering cuisine, and exciting activities. Whether you're a history enthusiast, nature lover, foodie, or shopaholic, Delaware has something for everyone. Join us as we embark on a comprehensive Delaware Travel Guide and uncover the treasures this state has to offer!
History: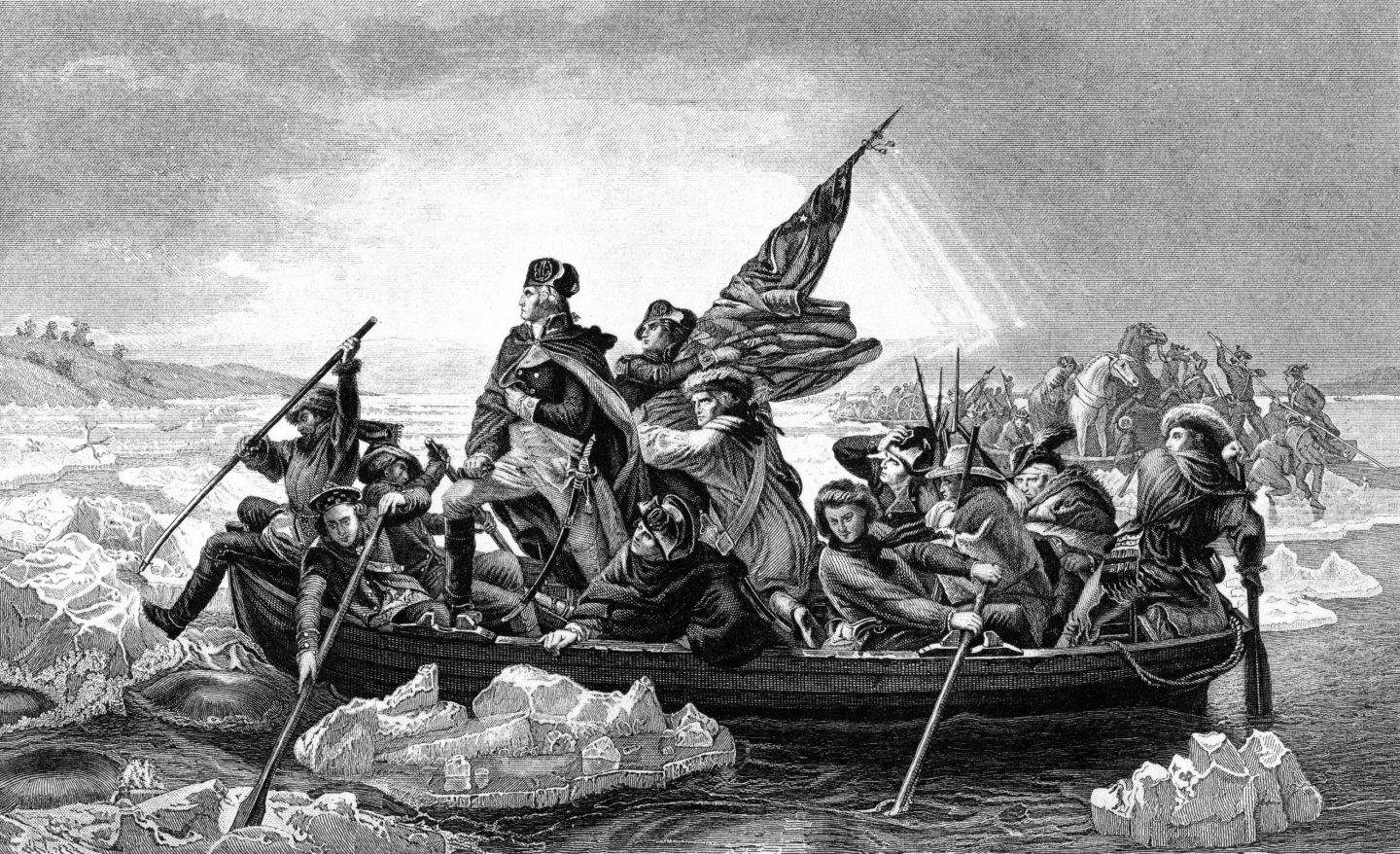 Delaware holds a rich history that dates back to its role in the American Revolution. As the first state to ratify the Constitution, it played a pivotal role in shaping the nation.
Begin your historical journey in New Castle, Delaware's colonial capital. Wander through its cobblestone streets lined with beautifully preserved homes, such as the Read House and Gardens. They provide a glimpse into Delaware's colonial past.
Step back in time at the Hagley Museum in Wilmington. There you can explore the birthplace of the American industrial revolution. Discover the history of the du Pont family and their contributions to American innovation.
Explore the captivating past of Lewes, one of the oldest towns in the country. Or visit the Zwaanendael Museum to learn about the early Dutch settlers.
What to See and Do: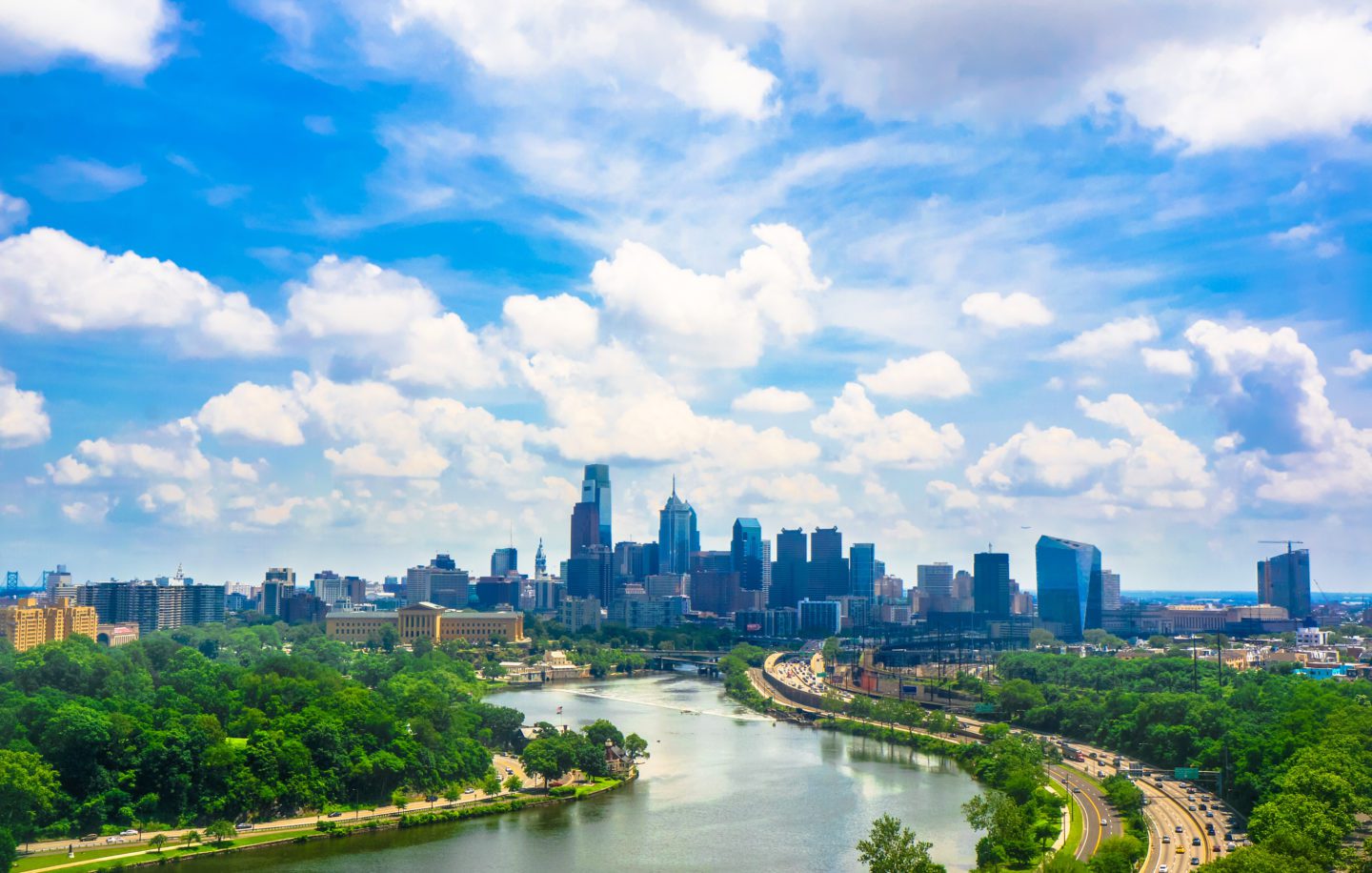 Delaware offers a myriad of attractions to suit every interest. Explore the pristine beaches of Rehoboth Beach and Bethany Beach. There you can soak up the sun, stroll along the boardwalk, and enjoy water sports.
Discover the enchanting landscapes of Delaware's state parks, such as Cape Henlopen State Park. You can hike through coastal dunes, observe migratory birds, and explore World War II-era bunkers.
Visit Winterthur Museum, Garden & Library in Wilmington. When you're there, you can admire a vast collection of American decorative arts within an exquisite setting.
Experience the vibrant cultural scene in Wilmington by attending performances at the Grand Opera House or exploring the Delaware Art Museum's impressive collection.
For more ideas on what to do that aren't included in this Delaware travel guide, check out my post: Top 10 Things to do in Delaware.
Food: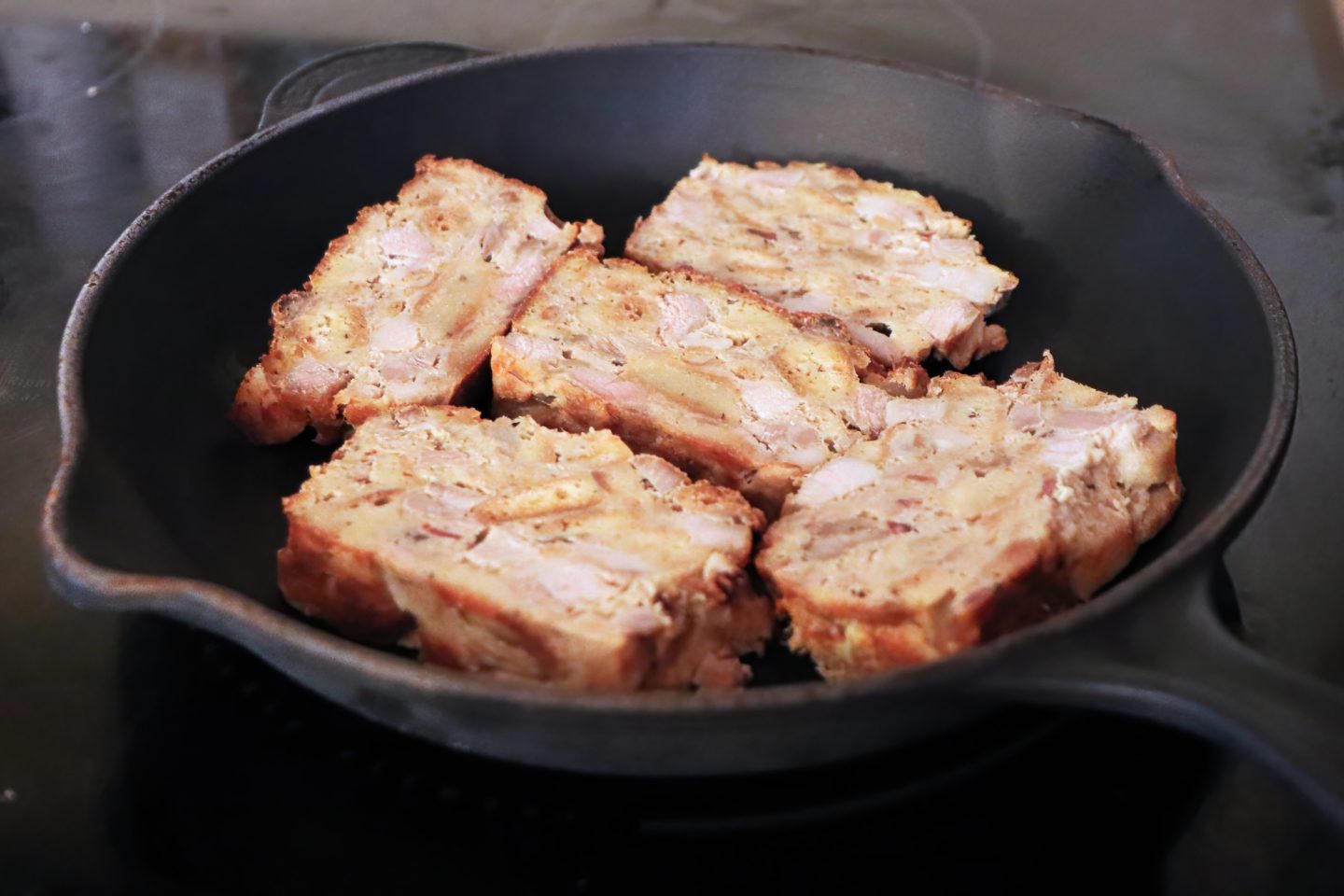 Delaware's culinary scene is a delightful blend of coastal flavors, farm-fresh ingredients, and diverse influences.
Indulge in delectable seafood along the coast, from succulent crab cakes to buttery lobster rolls. Enjoy a waterfront dining experience while savoring the catch of the day.
Treat your taste buds to the savory delights of Delaware's food truck scene, where you can savor everything from gourmet grilled cheese sandwiches to mouthwatering tacos.
Explore Wilmington's dynamic food scene, from upscale restaurants offering global cuisine to charming cafes serving locally sourced dishes. Don't miss the opportunity to indulge in scrapple, a beloved Delaware breakfast staple.
For specific restaurants that aren't included in this Delaware travel guide, check out my post: Best Restaurants In Delaware.
Shopping: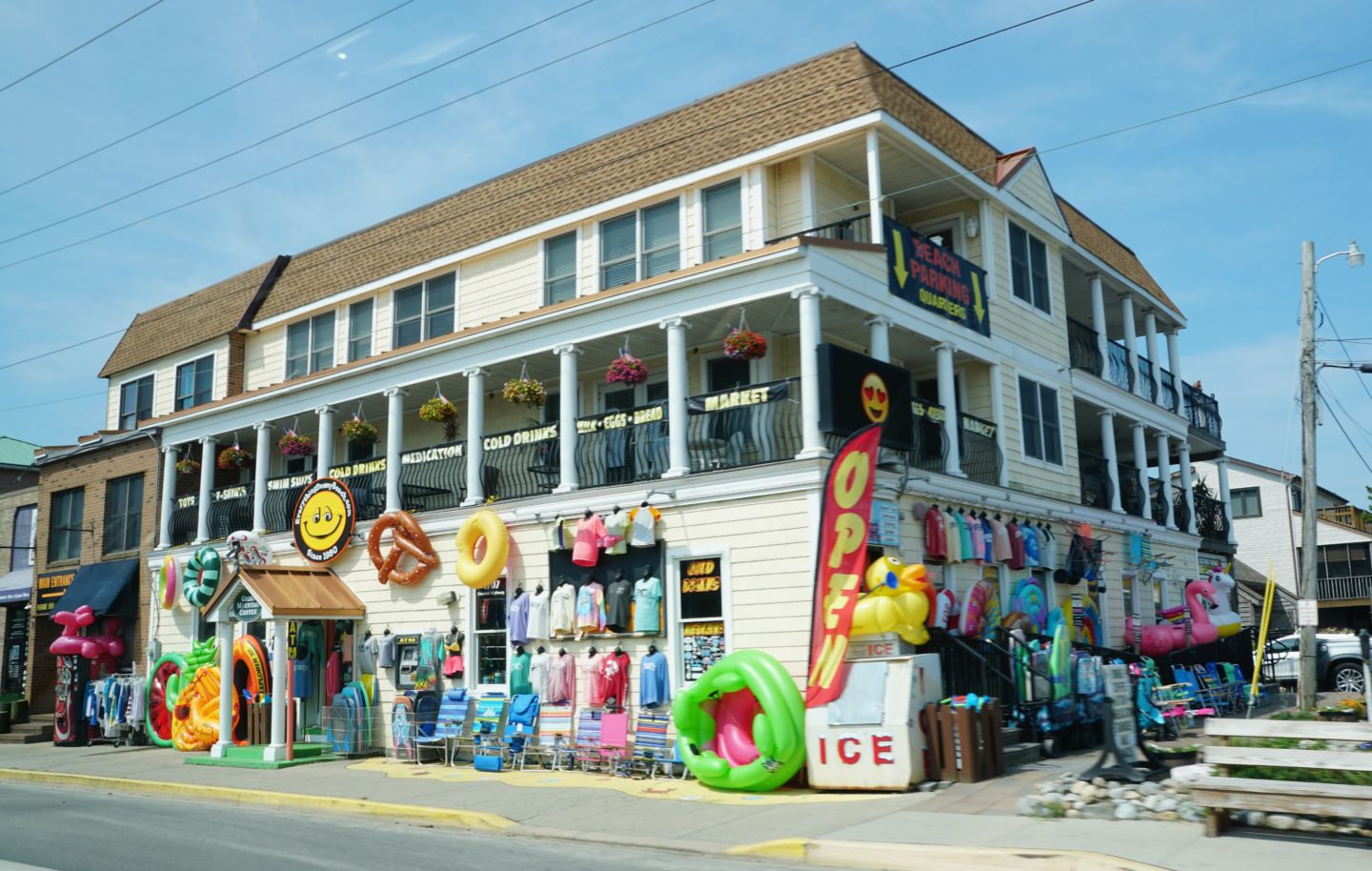 Delaware offers a shopping experience as diverse as its attractions, with options ranging from charming boutiques to tax-free shopping.
Stroll through the historic streets of New Castle and discover antique shops, art galleries, and unique shops that offer an array of treasures.
Wilmington's Trolley Square is a hub of boutiques and specialty stores, where you can find everything from handmade jewelry to vintage clothing.
Delaware's tax-free shopping is a major draw, making it the perfect destination for retail therapy. Head to Christiana Mall for a wide selection of shops and department stores.
Geography: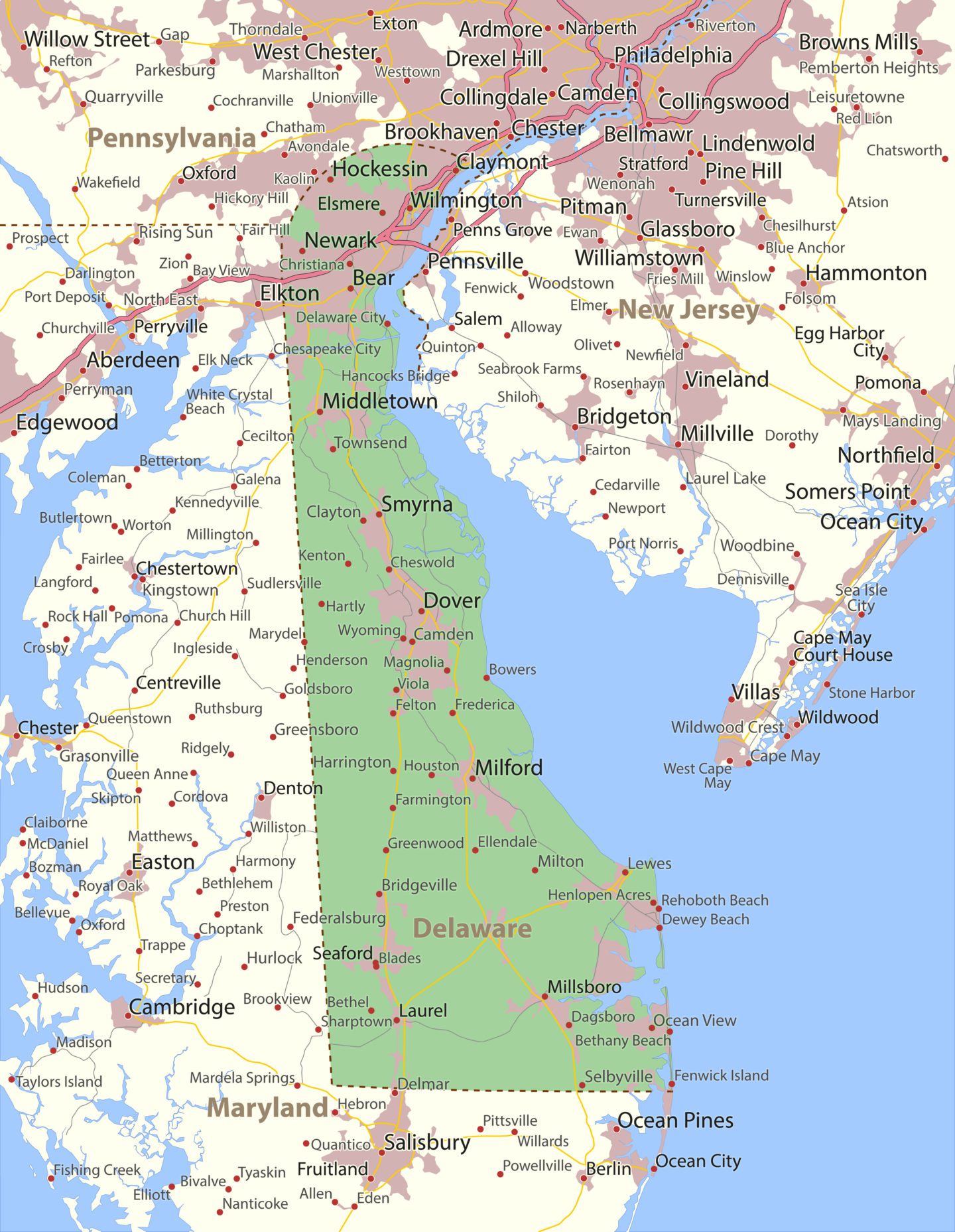 Delaware's geography is characterized by a mix of coastal beauty and serene landscapes.
The state's coastline along the Atlantic Ocean boasts pristine sandy beaches and charming coastal towns, making it a popular destination for beach lovers and water enthusiasts.
Explore the picturesque Brandywine Valley, home to rolling hills, lush gardens, and historic estates. Visit Longwood Gardens, a horticultural masterpiece that showcases stunning landscapes and intricate botanical displays.
Delaware's location along the Mid-Atlantic region provides easy access to nearby cities and attractions, making it an ideal starting point for exploring the East Coast.
Accommodation: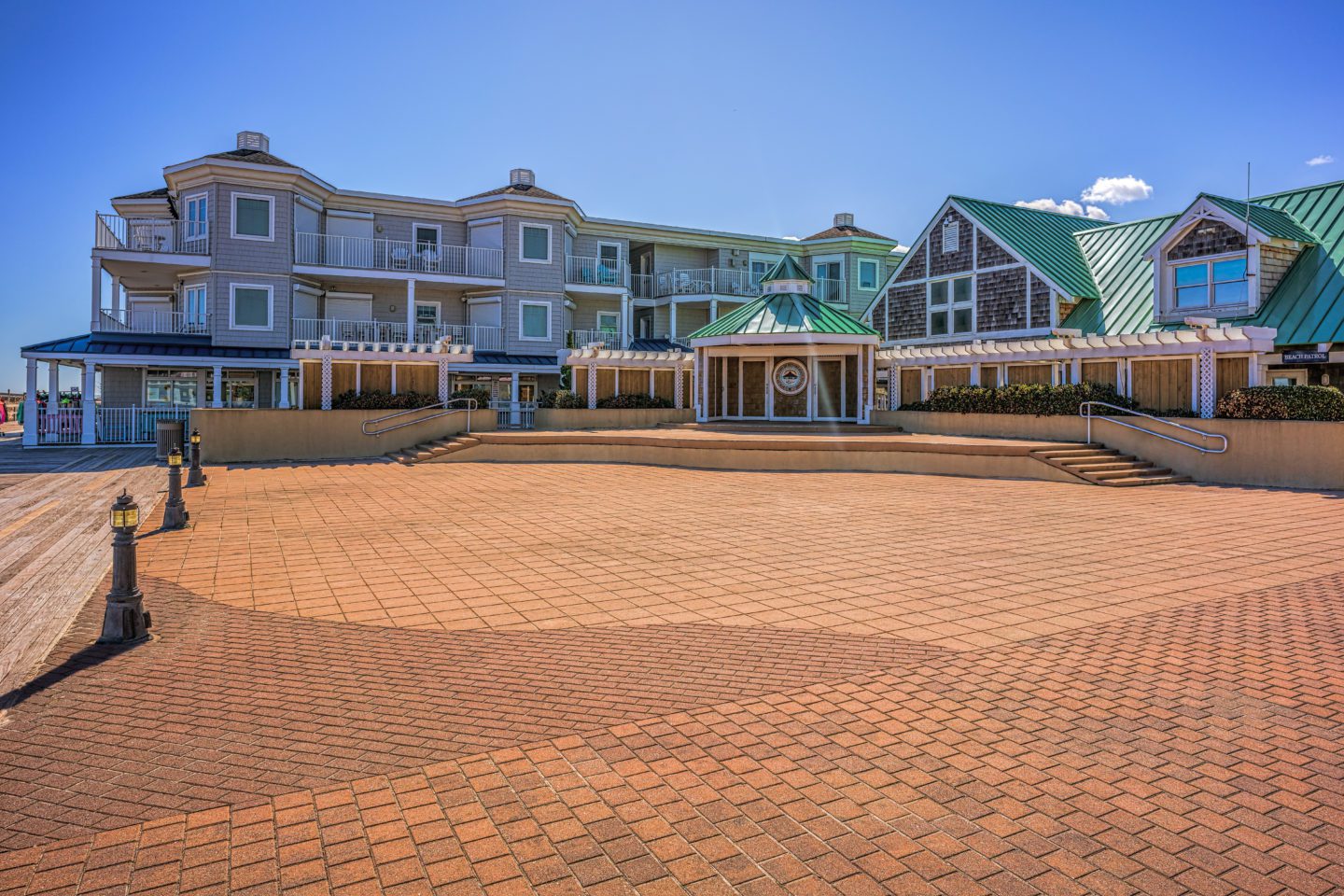 Finding accommodation in Delaware is a breeze, with options ranging from seaside resorts to cozy bed and breakfasts.
For a beachfront escape, choose from a variety of charming hotels and inns in Rehoboth Beach and Dewey Beach, where you can wake up to the sound of the ocean waves.
Wilmington offers a range of accommodations, from modern hotels in the downtown area to historic boutique hotels in charming neighborhoods.
Experience the warmth of Delaware hospitality at cozy bed and breakfasts in towns like Lewes and New Castle, where you can enjoy personalized service and a homely ambiance.
Transportation: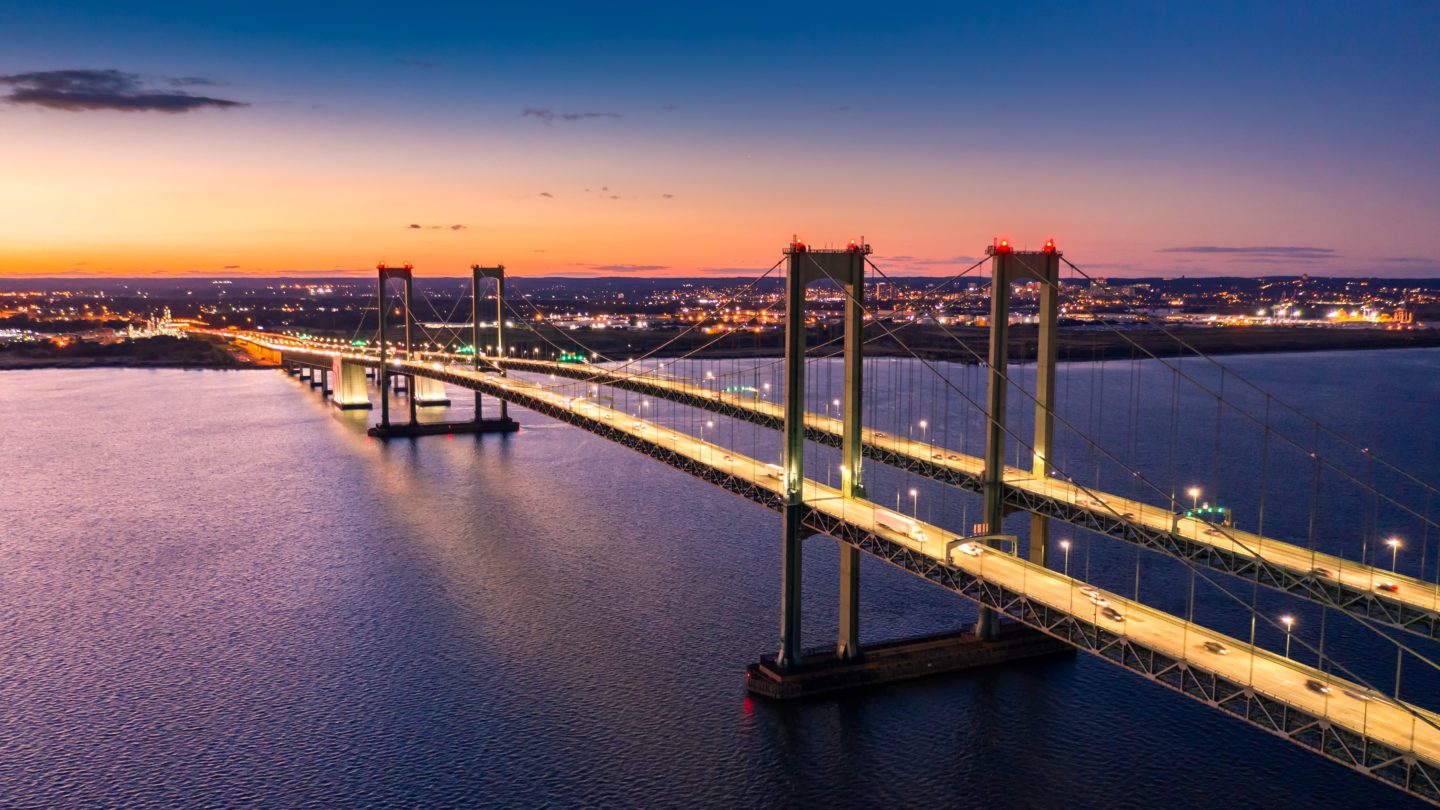 Getting around Delaware is convenient and accessible, thanks to its well-connected transportation network.
If you're flying in, the Philadelphia International Airport and Baltimore/Washington International Thurgood Marshall Airport are within a short drive of Delaware's major cities.
Delaware's highways, including Interstate 95, make road travel a breeze, allowing you to easily explore the state's attractions and neighboring destinations.
DART First State provides public transportation options, including buses, that connect major cities and towns. Additionally, bike-friendly trails and pathways offer a scenic way to explore Delaware's charming landscapes.
Best Time to Visit: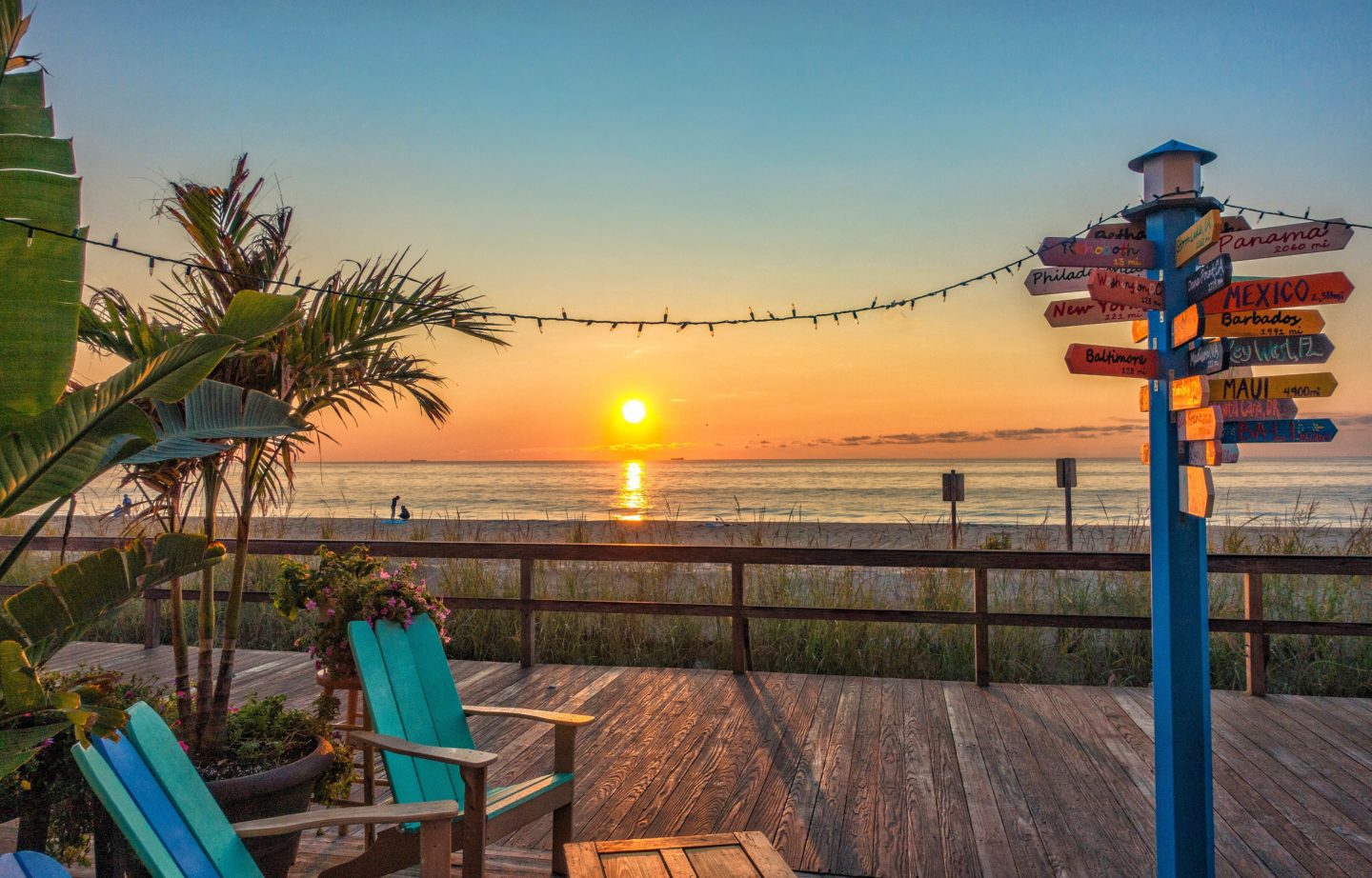 Delaware's climate offers distinct seasons, each with its own unique charm. Summer (June to August) is the peak tourist season, with warm weather perfect for beach activities and outdoor exploration.
Fall (September to November) brings pleasant temperatures, making it an ideal time to explore outdoor attractions, admire the fall foliage, and enjoy local festivals.
Winter (December to February) is a quieter time to visit, offering budget-friendly rates and the chance to enjoy cozy indoor activities, such as exploring museums and savoring comfort food.
Spring (March to May) welcomes milder weather and blooming gardens, making it an excellent time for scenic drives and outdoor adventures.
Nearby Destinations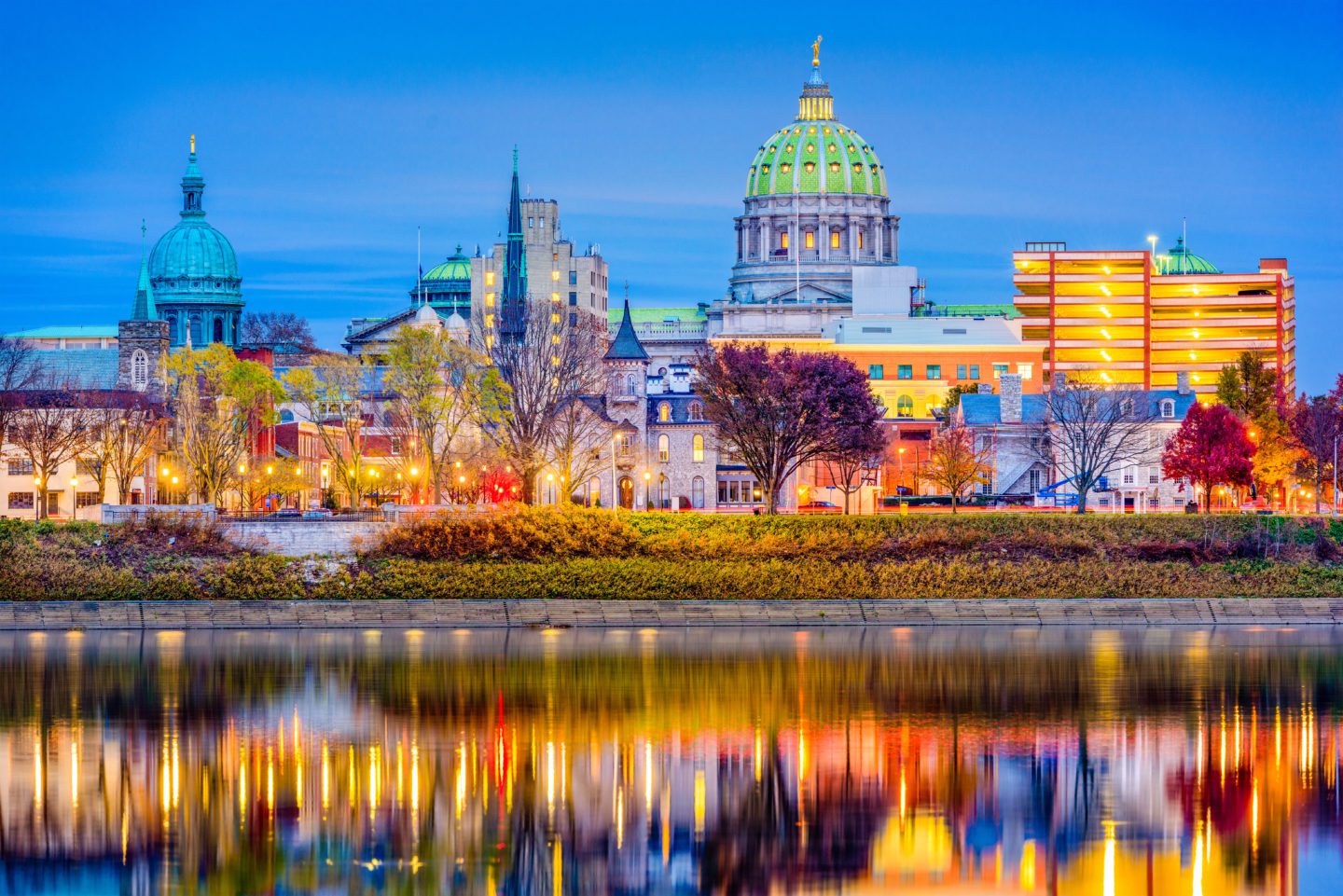 While exploring Delaware, take advantage of its central location to visit neighboring destinations.
Journey to Philadelphia, Pennsylvania, and explore its rich history, iconic landmarks, and vibrant neighborhoods.
Experience the historic charm of Annapolis, Maryland, and discover its colonial architecture, maritime heritage, and scenic waterfront.
Venture south to Virginia's Eastern Shore and enjoy unspoiled landscapes, charming fishing villages, and pristine beaches.
For a cultural getaway, head to Washington, D.C., and immerse yourself in the nation's capital, where world-class museums, historic sites, and cultural events await.
In conclusion, Delaware offers a captivating blend of history, natural beauty, culinary delights, and diverse attractions. Use this Delaware Travel Guide as your companion to create memorable experiences and embark on an unforgettable journey through the First State. Whether you're exploring its historical gems, savoring its coastal cuisine, or basking in its scenic landscapes, Delaware is sure to leave you enchanted and inspired. Get ready to make the most of your Delaware adventure and create cherished memories in this delightful destination!