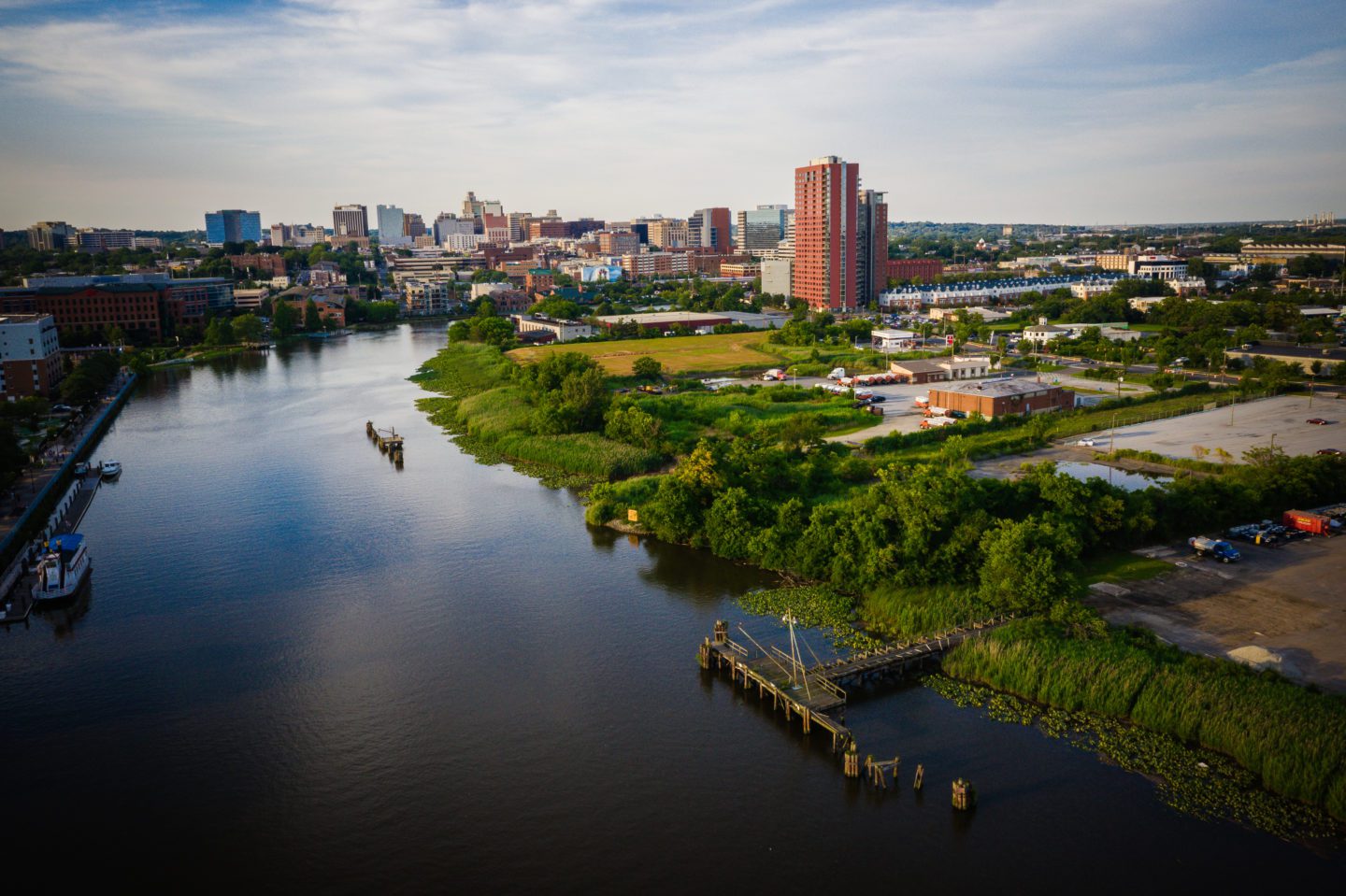 Welcome to Delaware, the First State in the United States! Despite its small size, this charming state is big on fun and excitement. From historic landmarks to breathtaking natural beauty and family-friendly attractions, Delaware offers a delightful mix of experiences for every type of traveler. So, buckle up and get ready for an unforgettable journey as we explore the top 10 things to do in Delaware!
Explore the Historic Streets of Wilmington: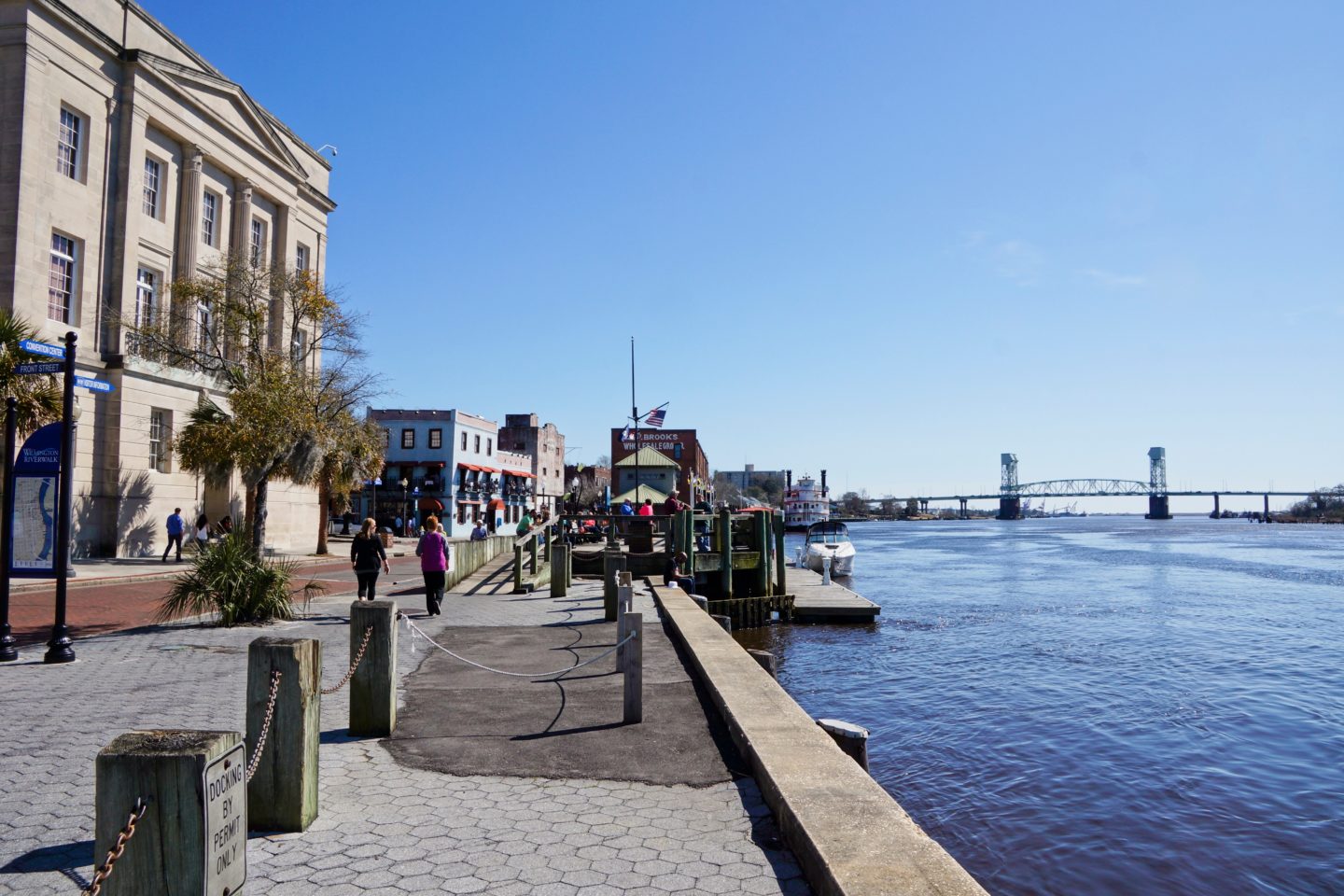 Wilmington, the largest city in Delaware, is a treasure trove of history and culture. Wander through the cobblestone streets of the historic district, where beautifully preserved buildings from the 18th and 19th centuries await. Visit the Hagley Museum and Library on the grounds of the original du Pont gunpowder works to learn about Delaware's industrial heritage and the du Pont family legacy. Wilmington is a must-visit destination for history buffs and art lovers alike!
Get Enchanted at Longwood Gardens: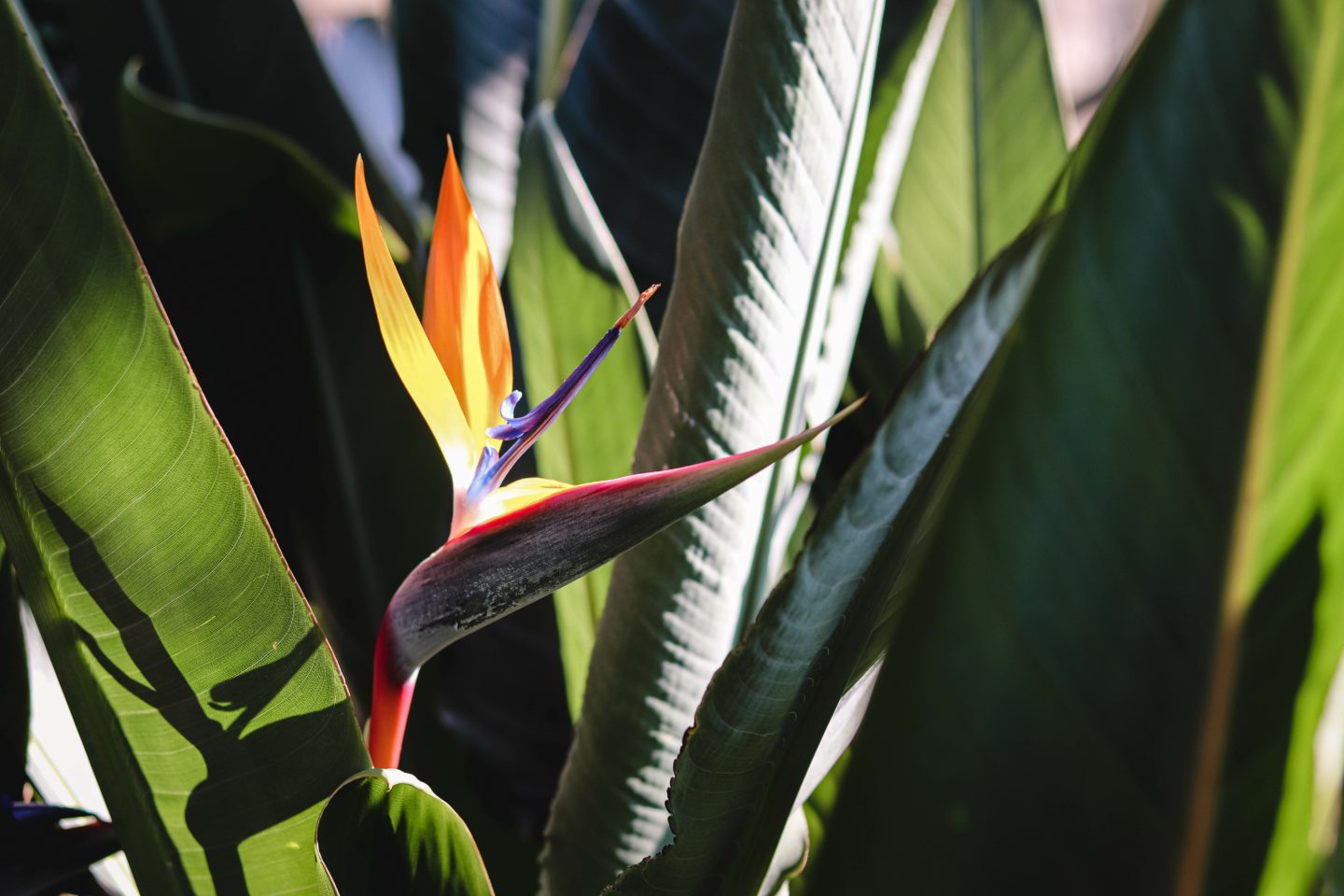 Step into a horticultural wonderland at Longwood Gardens, a paradise of vibrant blooms and stunning landscapes. Located just across the state line in Pennsylvania, Longwood Gardens is a short drive from Wilmington and worth every mile. Explore the conservatory's indoor gardens, featuring exotic plants and beautiful floral displays year-round. Stroll through the outdoor gardens, where fountains dance to music, and seasonal displays mesmerize visitors. Longwood Gardens is a must-visit destination for nature lovers and those seeking tranquility amidst captivating landscapes.
Discover Delaware's Coastal Gems: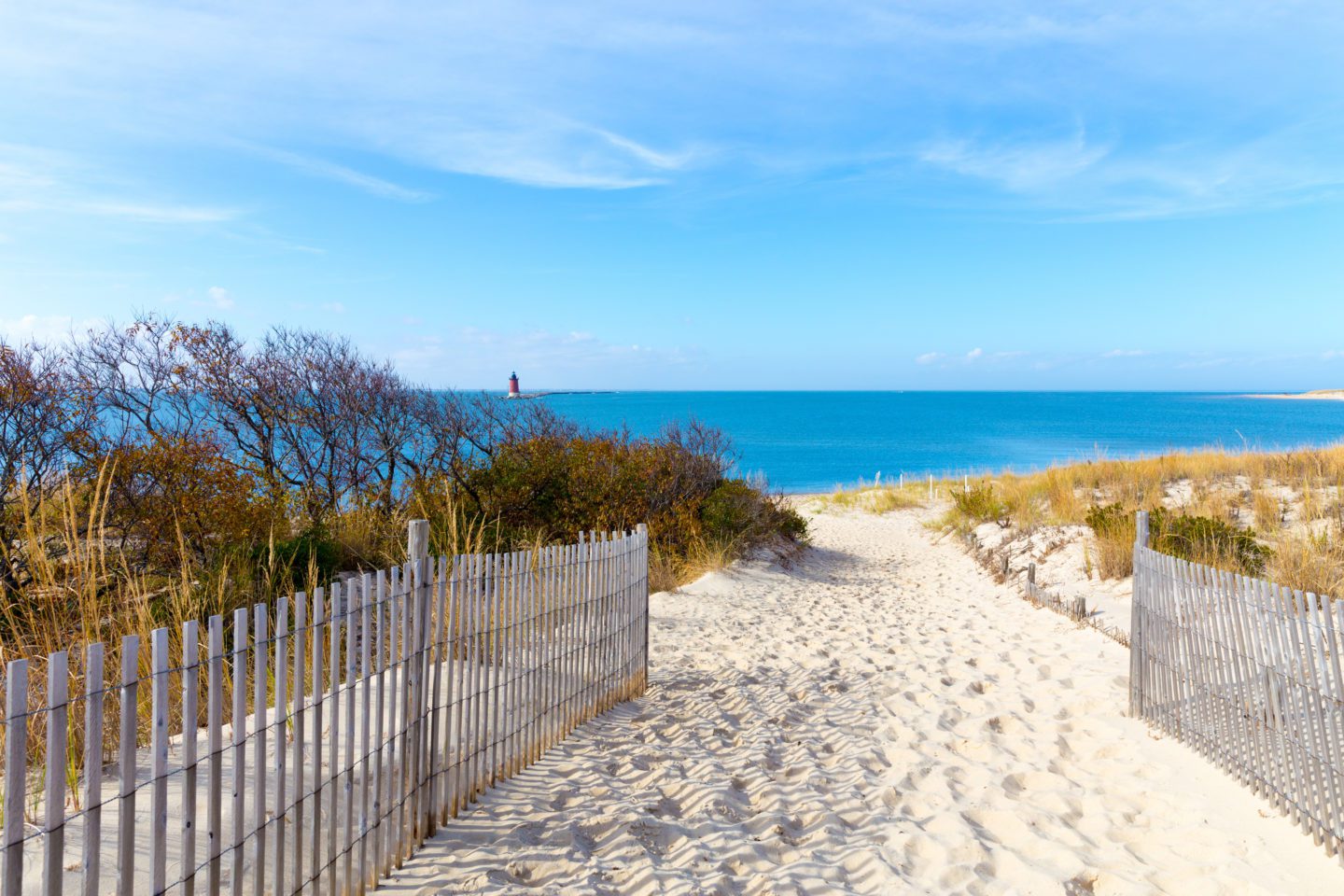 Delaware boasts a picturesque coastline with charming beach towns, and Rehoboth Beach is the crown jewel. Relax on the sandy shores, take a dip in the Atlantic Ocean, or savor a delectable meal at one of the beachfront restaurants. For a quieter beach experience, visit Cape Henlopen State Park, where scenic trails, wildlife spotting, and breathtaking views await. Don't forget to indulge in some fresh seafood at the local eateries to complete your coastal adventure!
Unearth History at Fort Delaware State Park: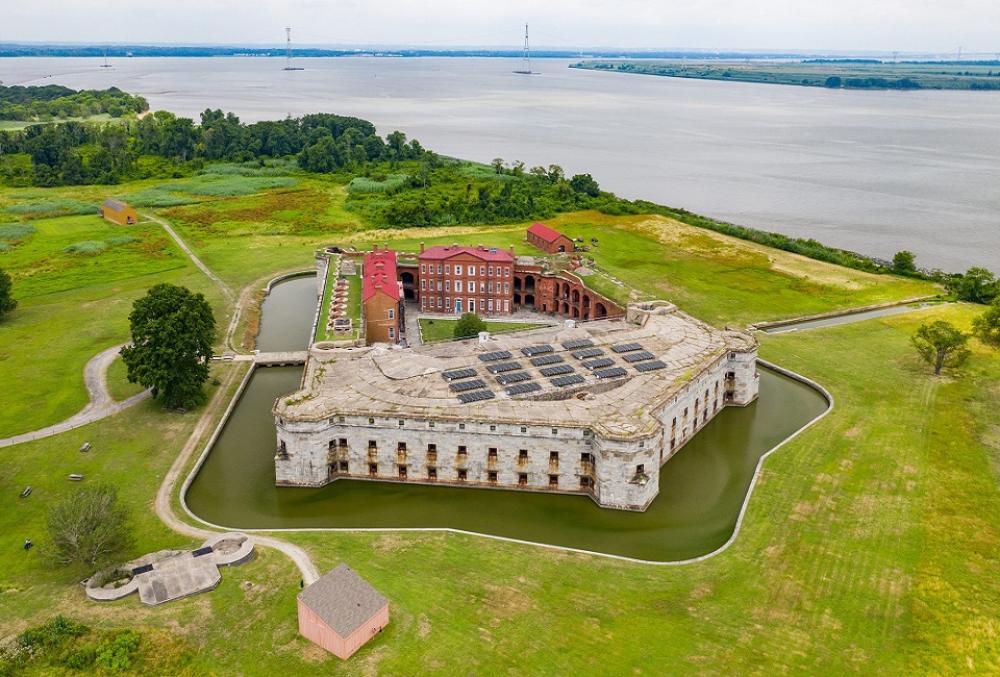 History comes alive at Fort Delaware State Park, situated on Pea Patch Island in the Delaware River. This Civil War-era fortress served as a Union prison during the war, and a trip to the island offers a chance to experience living history. Take a ferry ride to the island and explore the fort's military exhibits and reenactments. Join a guided tour led by costumed interpreters, and learn about the daily life of soldiers and prisoners during the 1860s. It's a unique and educational experience for history enthusiasts of all ages!
Get Up Close to Wildlife at Bombay Hook National Wildlife Refuge: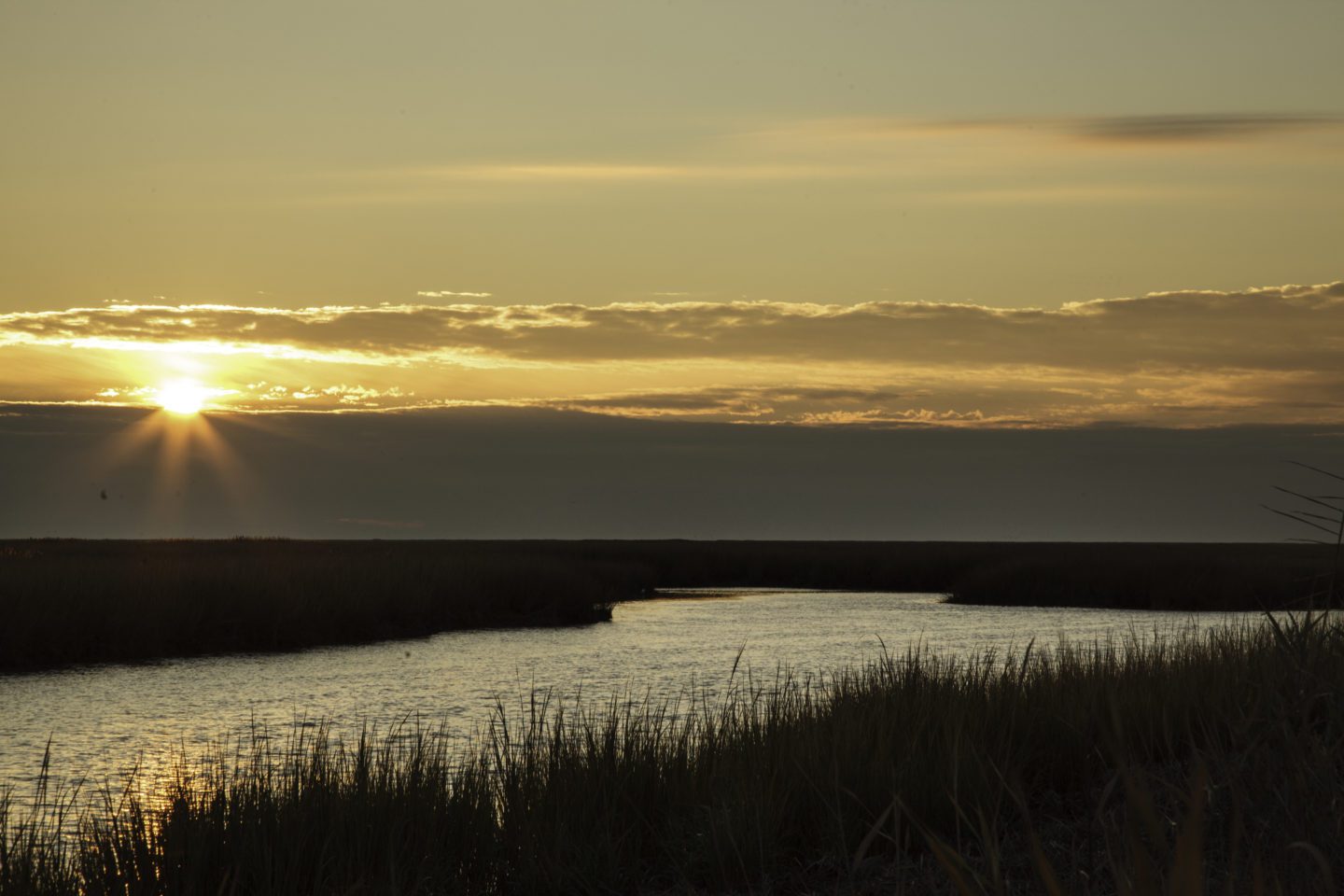 Nature lovers and birdwatchers will find paradise at the Bombay Hook National Wildlife Refuge. Situated along the Delaware Bay, this refuge is a vital stopover point for migratory birds during their journey. With over 16,000 acres of tidal salt marshes, freshwater pools, and upland habitats, Bombay Hook provides a sanctuary for a diverse array of wildlife. Bring your binoculars and camera to spot bald eagles, great blue herons, and other captivating bird species. Explore the scenic walking trails and enjoy the tranquility of the natural surroundings.
Embark on a Scenic Rail-to-Trail Adventure: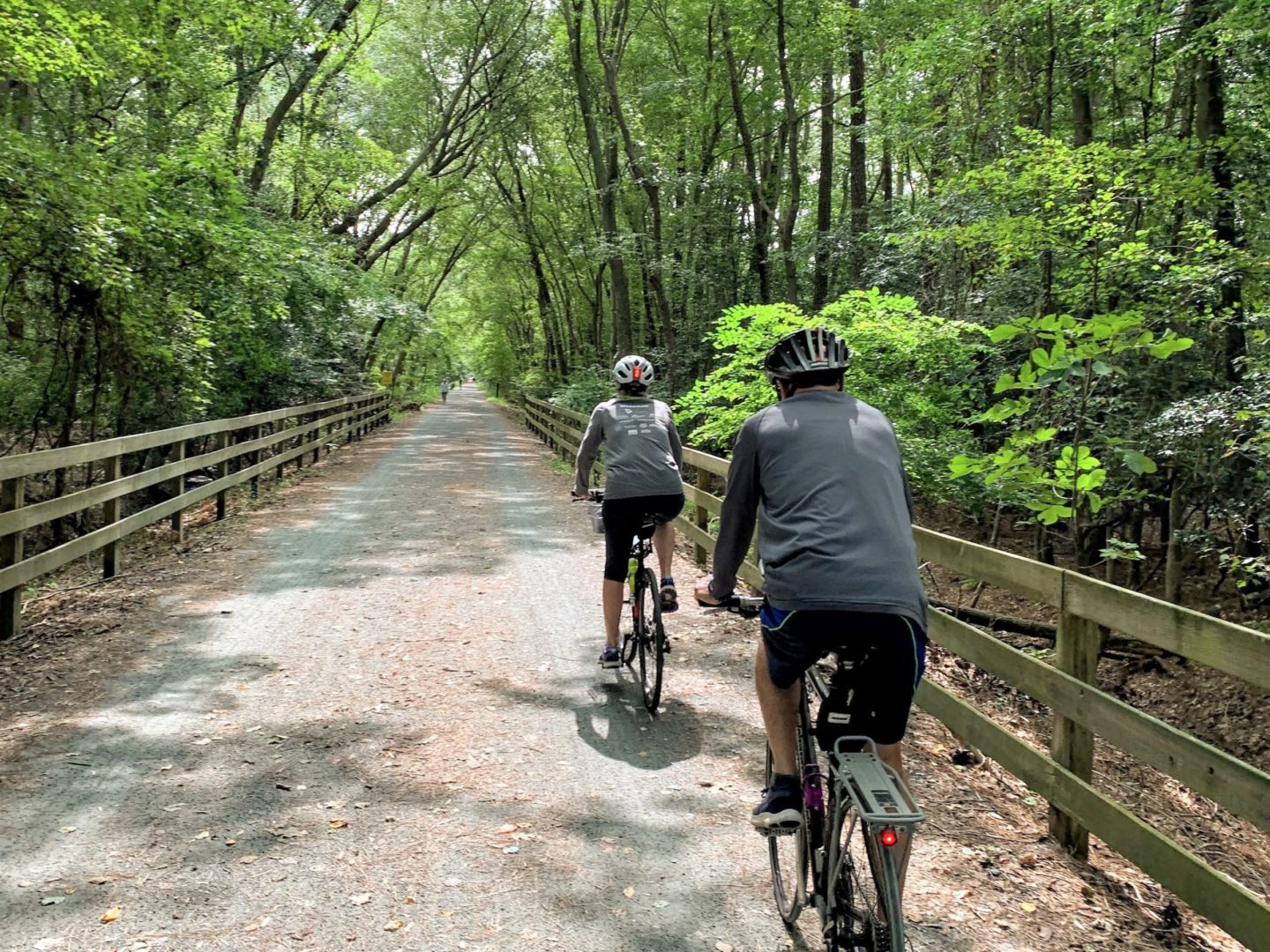 Delaware's Junction and Breakwater Trail offers a picturesque journey through nature and history. This scenic rail-to-trail path stretches for 5 miles, connecting the towns of Lewes and Rehoboth Beach. Whether you're walking, jogging, or cycling, the trail promises breathtaking views of wetlands, dunes, and coastal landscapes. Keep an eye out for wildlife and enjoy the salty breeze as you traverse this coastal gem.
Indulge in Tax-Free Shopping: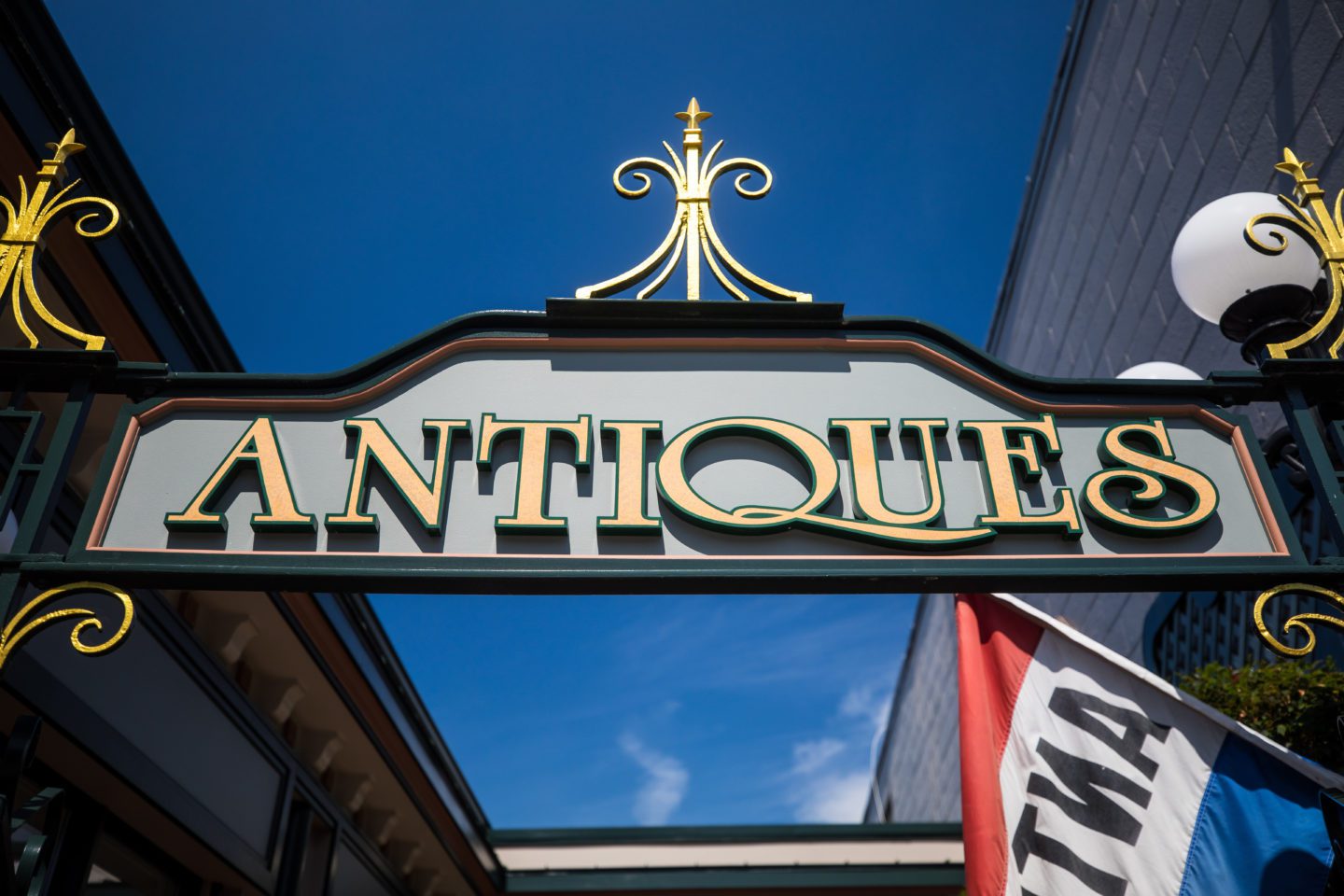 Shopaholics rejoice! Delaware is famous for its tax-free shopping, making it a haven for retail therapy. Head to the Christiana Mall near Newark, one of the largest tax-free shopping destinations on the East Coast. With over 130 stores, including popular brands and designer boutiques, you'll find everything you need to satisfy your shopping cravings. Whether you're looking for fashion, electronics, or souvenirs, Delaware's tax-free status makes every purchase a delightful deal!
Savor the Flavors of Delaware Cuisine: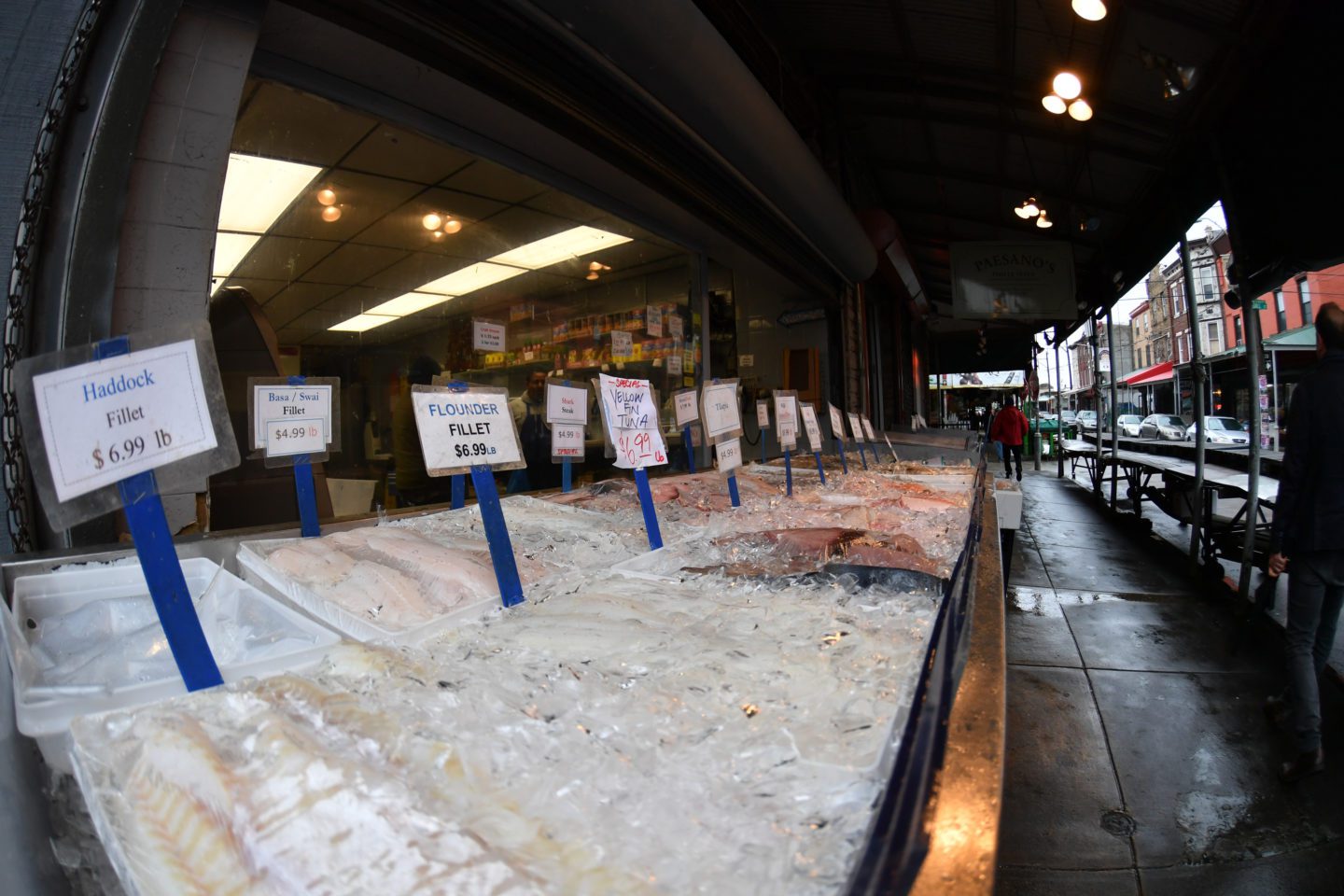 Delaware's culinary scene is as diverse as its attractions. Embrace the local flavors and indulge in a delicious crab feast, a regional specialty. Head to a seafood restaurant, and savor steamed blue crabs seasoned with Old Bay and served with corn on the cob. Try Delaware's famous chicken dishes, known for their mouthwatering flavor and crispy texture. For dessert, treat yourself to a slice of shoo-fly pie, a traditional sweet pastry that's sure to satisfy your sweet tooth!
Immerse in Art and Culture at Winterthur Museum, Garden & Library: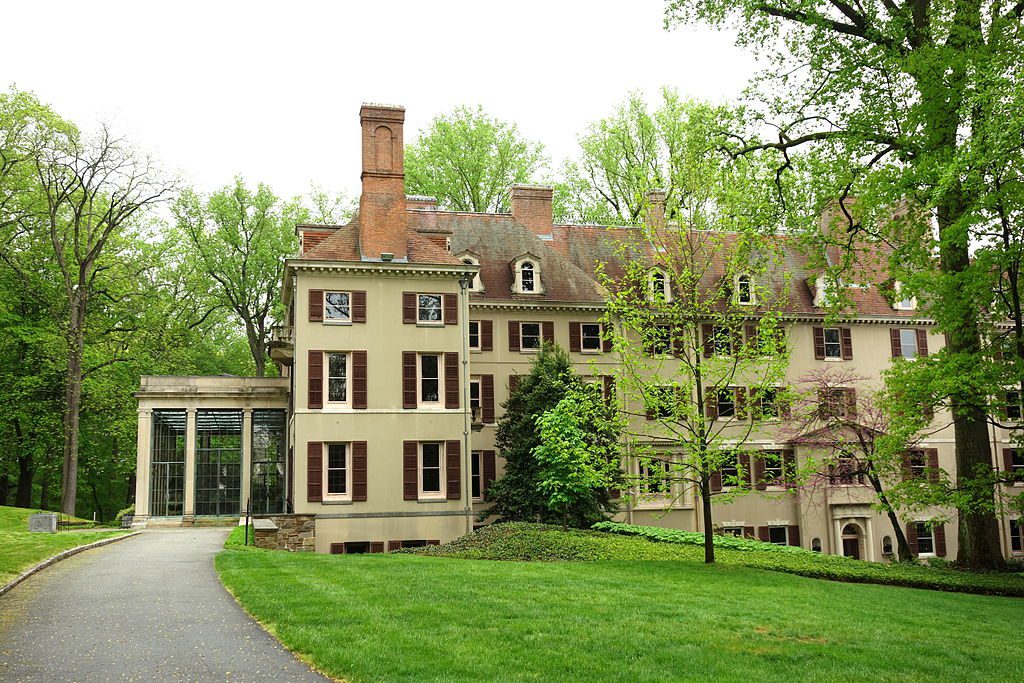 For an enriching cultural experience, visit the Winterthur Museum, Garden & Library. Located in the scenic Brandywine Valley, this opulent estate offers a glimpse into the lavish lifestyle of the du Pont family. Tour the exquisite rooms filled with antiques and decorative arts, and explore the beautiful 60-acre garden filled with colorful blooms and tranquil landscapes. The museum's extensive collection of American decorative arts is a treasure trove for art enthusiasts and history lovers alike.
Enjoy Family Fun at Delaware Children's Museum:
Families with young children will find endless fun at the Delaware Children's Museum in Wilmington. This interactive museum is designed to engage and inspire kids through hands-on exhibits and educational programs. Children can explore the power of water in the WaterBox, unleash their creativity in the Stratosphere, and learn about the wonders of nature in the Nature Nook. It's a delightful place for kids to play, learn, and create unforgettable memories.
Delaware has so much to offer, from historic landmarks to breathtaking natural beauty and family-friendly attractions. Whether you're exploring the historic streets of Wilmington, basking in the coastal charm of Rehoboth Beach, or immersing in art and culture at Winterthur, the "First State" promises an unforgettable adventure filled with excitement and joy. So, pack your bags and get ready to experience the wonders of Delaware!