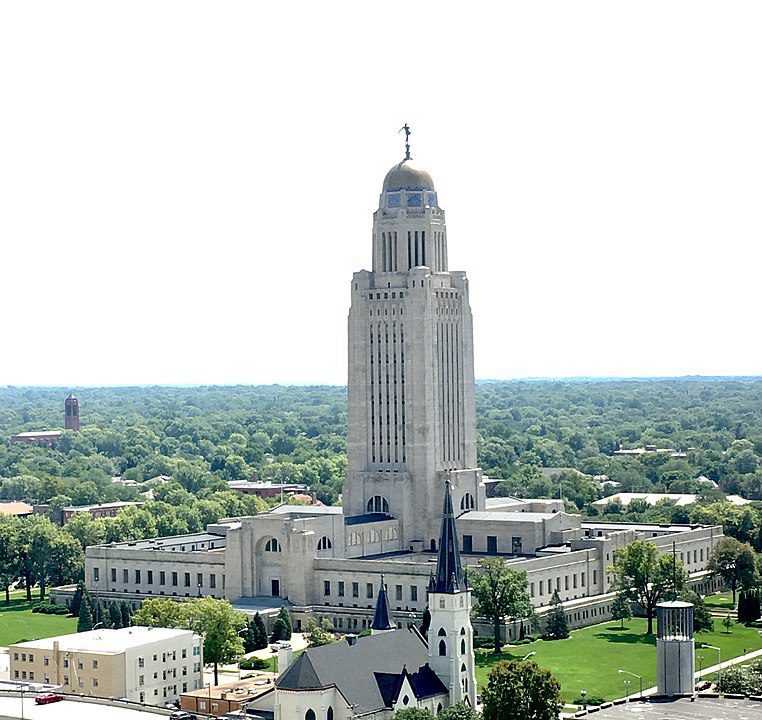 The state of Nebraska (NE) is in the Midwest of the United States. Nicknamed the Cornhusker State, Nebraska is known for its beef & agricultural industries. It's also known for being the only state with a unicameral legislature & for having one of the tallest capitol buildings. It is also known for it's prairies and for its natural landmarks on the route of the great westward migration. Read on for a complete Nebraska Travel Guide.
History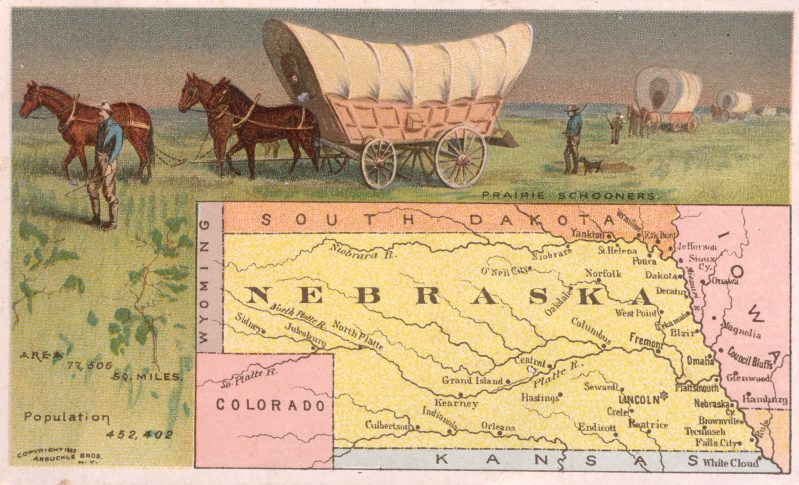 The ancient routes were used by the natives and later by those who traveled westward for various reasons. The migratory routes ran east-west through the state, and mostly beside the Platte River before they diverged into the Oregon Trail, California Trail, & Mormon Trail.
It was in the 16th century that Europeans began arriving here. This territory west of the Mississippi was an area that was of interest to the French & Spanish before it came under the US after the Louisiana Purchase.
Before the Europeans, these parts were occupied by and traversed by several tribes of Native Americans. The Missouria, Pawnee, Ponca, Omaha, Sioux, & the Otoe are some of the tribes that have been here. In fact, the state gets its name from Ni Brasge, the Otoe word for 'flat river.'
And even before all of this, prehistoric animals roamed the area. There are a large number of fossils unearthed across what is now Nebraska.
What to see and do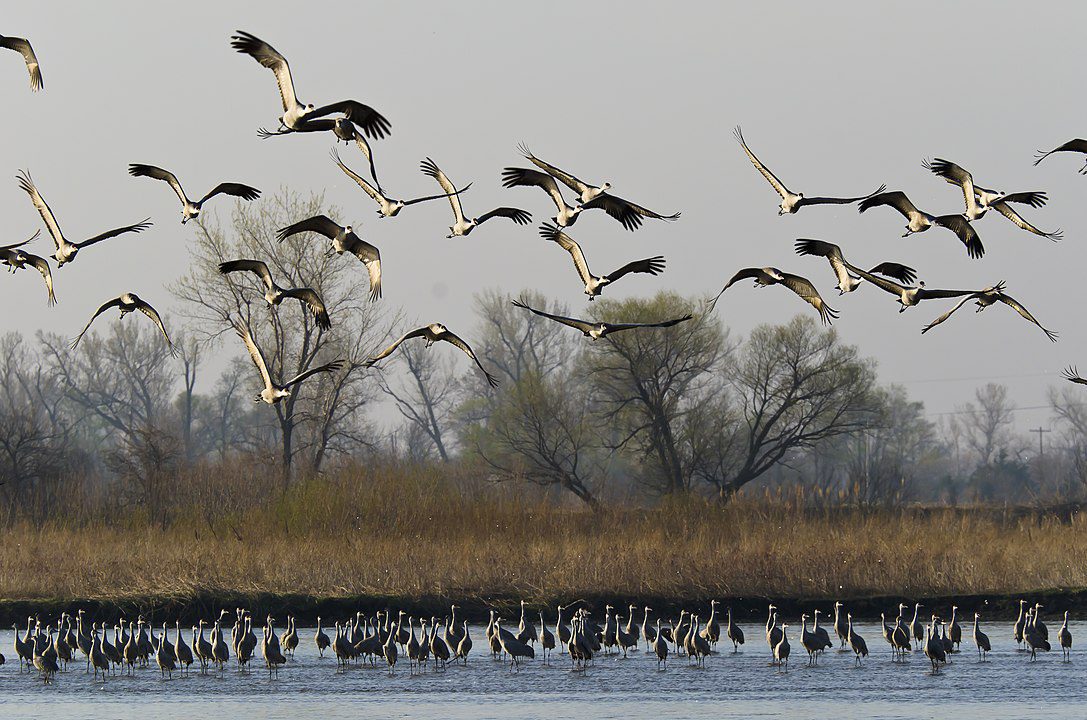 Some of the finds from prehistoric times can be seen and learned about at Agate Fossil Beds National Monument & Ashfall Fossil Beds State Historical Park. Visitors to the state should also use the opportunity to go see the largest Mammoth skeleton in the world that's now on display in the University of Nebraska State Museum. Archie, as the mammoth is called, has even become Nebraska's state fossil.
Other big attractions in the state are the largest rail classification yard, the largest indoor rainforest (in the Henry Doorly Zoo in Omaha), one of the tallest state capitol buildings, & and a replica of Stonehenge, this one made of cars and called Carhenge.
Travelers to NE might also want to go see Nebraska's grasslands and sandhills. This can be done at many of its parks, which are great places to hike, camp, even stargaze, thanks to the wide-open landscapes and dark skies. Niobrara State Park, Indian Cave State Park, Calamus State Recreation Area, & Harrop Sandhills Park are just some of the parks to look at. And in the winter, some of these places are great for some sledding or snowshoeing too.
Other must-sees in the Cornhusker State include its rocky western parts with natural structures like Chimney Rock, Scotts Bluff, & Toadstool Geologic Park.
You might also want to check out some of its cities: major ones like Omaha and the capital city, Lincoln, or smaller ones like Kearney, Grand Island & Hastings. And while you're in the cities, you might want to step into its museums to learn more about the area, its past, it's people, and many people who passed this way on their westward journeys.

To find more things to do in Nebraska that aren't included in this Nebraska Travel Guide, check out my post: Top 10 Things to do in Nebraska.
Food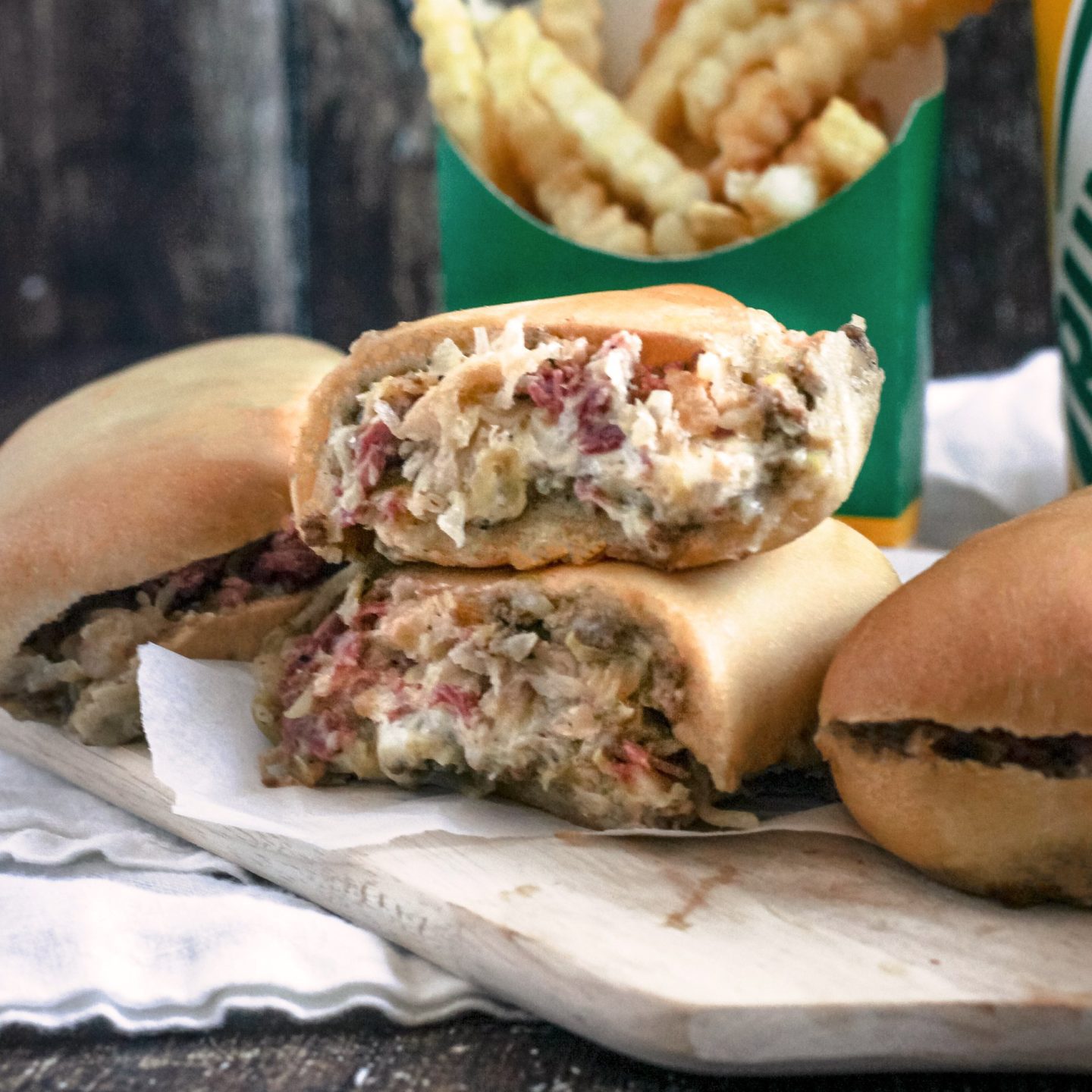 Farmers Markets are great places to taste Nebraska; to try out the produce, baked items, & other goodies the vendors might bring out.
Other than that, remember you're in a state where beef is a big industry. And corned beef cannot be separated from Nebraska. So make sure to look for a place near you that sells good Reuben Sandwiches! Try some whiskey-marinated Ribeye, a burger & some 'Freedom Fries' from Honest Abe's in Lincoln, or a Block 16's (in Omaha) burger.
Also try to gt something from a Runza, a fast-food chain in Nebraska that locals are fond of. Don't forget that Nebraska is the home of Kool-Aid and it's even been given the status of official soft drink of NE!
For specific restaurants that aren't included in this Nebraska travel guide, check out my post: Best Restaurants in Nebraska.
Shopping
If shopping is big on your itinerary, you'll be doing most of it in the big cities of Omaha & Lincoln where most of the big outlets and malls are. Some smaller towns also have some fairly busy malls. Some names you could take note of: Gateway Mall in Lincoln, Westroads Mall in Omaha, Oak View Mall also in Omaha, Hilltop Mall in Kearney, Conestoga Mall in Grand Island, Nebraska Crossing Outlets in Gretna, Old City Hall Mall in Crawford, & Shadow Lake Towne Center in Papillion.
As for souvenirs from Nebraska, you can bring back fridge magnets, key chains, tees, Christmas ornaments, or shot glasses with images of what you saw during your trip: Chimney Rock, Nebraska Capitol building, Archie the Mammoth, or Sandhill Cranes.
You can also pick up specialty goods like sweet treats from The Old Market Candy Shop in Omaha. Then there's The Buy Nebraska Store in Kearney that sells a lot of made-in-Nebraska goods like candies, candles, spices, jewelry, artwork, crafts, & wine.
Geography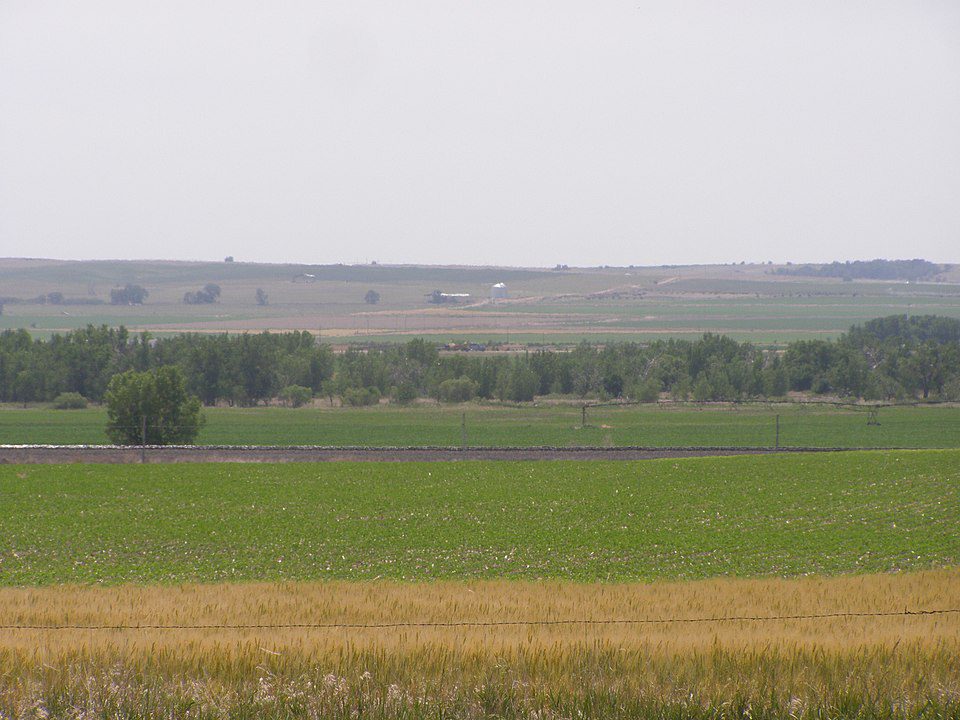 Nebraska lies in the great plains in the United States' Midwest. The land is known for its vast stretches of flat land, its grasslands, sandhills, and its buttes & badlands in the west.
North Platte, South Platte, and the Niobrara are the bigger rivers that flow through Nebraska. And the Missouri River flows on the Northeastern & eastern parts of the state.
Nebraska is surrounded by South Dakota in the north, Iowa in the east, Missouri in the southeast, Kansas in the south, Colorado in the Southwest, & and Wyoming in the west.
Being where it is, Nebraska has 2 time zones: Central Time & then Mountain Time in its western parts.
Accommodation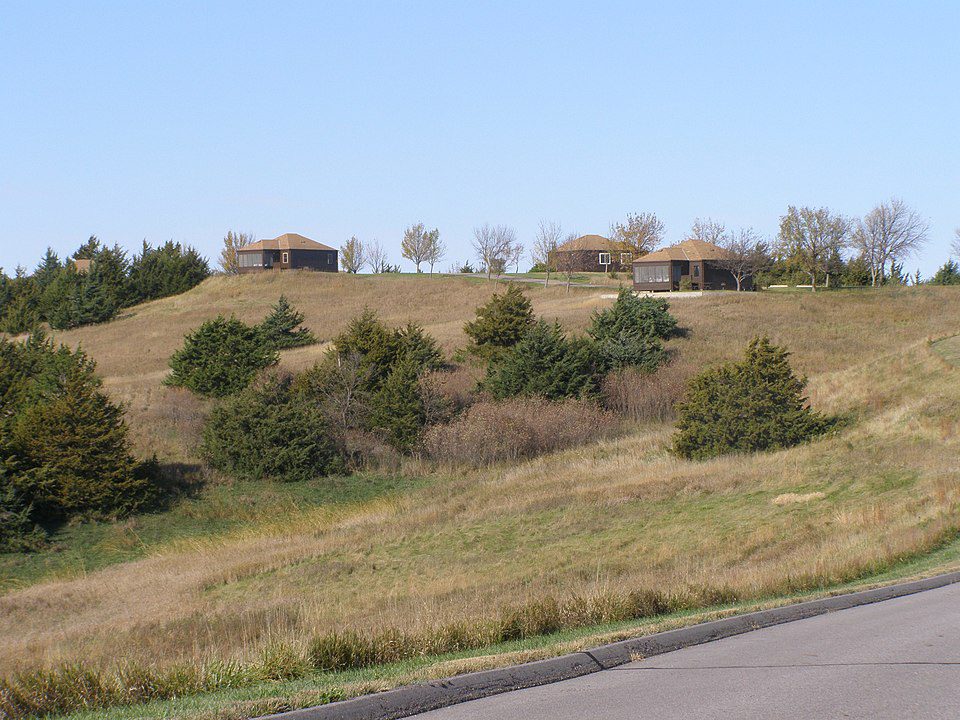 Depending on where in the state you are and what you are there to see & do, you should be able to find your choice of accommodation.
You'll find well-known chains offering rooms in cities like Omaha & Lincoln. You'll find budget options in the big cities as well as the smaller towns in the state.
Apart from the motels and the cabins near some of Nebraska's parks, you'll also find bed-and-breakfasts, ranches, hunting lodges, glamping, & camping options in several parts of the state.
Transportation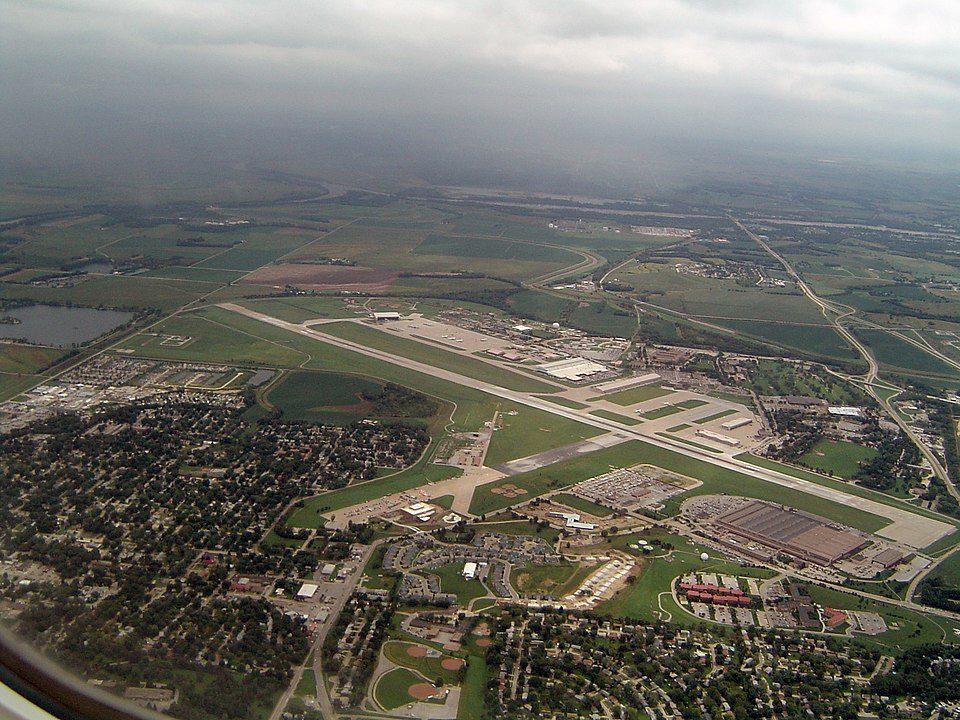 How to get here is an important thing to include in a Nebraska travel guide! Nebraska has a number of regional & municipal airports, but the busier ones in the state are the Eppley Airport in Omaha, which is also the biggest one in the state, and then there's the Lincoln Airport in Lincoln.
Amtrak's California Zephyr passes through the state making a few stops on its way to and from Chicago, so that's another option if you are traveling from the west coast or from the Chicago area.
If you're driving, one of the most well-known cross-country interstate highways I- 80 runs across Nebraska. Other interstate highways like I-76, I-129, I-180, I-480, I-680, and some US highways ( US 385, US 73, US 30, US 26 & US 20 to name a few) make it easy to travel from the states around NE.
With Nebraska's attractions scattered around the state, the best way to get around the state might be by car or RV.
Best time to visit
With not many people flocking to Nebraska, anytime is a good time to visit especially when you think about it in terms of crowds and room rates. However, what you might want to factor in when you make travel plans to the state is its weather.
Nebraska, like most of the Midwest, has cold winters and hot summers. Since it is in the Tornado Alley, it's susceptible to tornadoes in the Spring & Summer months.
Keeping all this in mind, Fall might be the best time to visit Nebraska. The weather is pleasant around then, making September and October a great time to be in the state. November is also not a bad time to visit. In Fall, the temperature is around the 70's and there's not much rain. It's perfect for hiking & biking and enjoying the Nebraska outdoors. You'll get to see some fall colors too.
Nearby destinations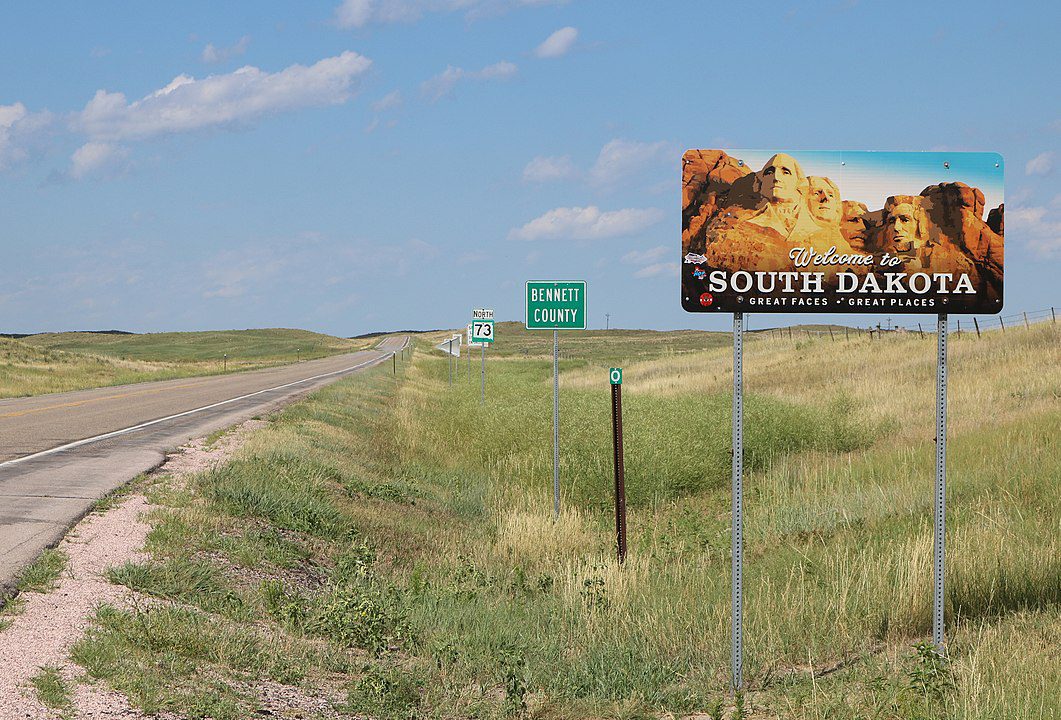 Despite being a Nebraska travel guide, I wanted to share some nearby destinations you might enjoy! As Nebraska is bordered by 6 states, there are a lot of trip ideas to consider along with your Nebraska visit. You could do a side trip to Wind Cave National Park, Badlands National Park, or Mount Rushmore in South Dakota. The Geographical Center of the United States is in Kansas and not very far from its border with Nebraska. Rocky Mountain National Park is in neighboring Colorado, and if you don't mind a longer trip, there's Yellowstone National Park in Wyoming.