If you're going to El Nido in the Philippines, you definitely need to go on an island hopping tour. When planning the trip in advance, I wanted to make sure I went on the best boat tour in El Nido that went to the best possible spots, so I did a TON of research. And do you know what that means? Now you don't have to!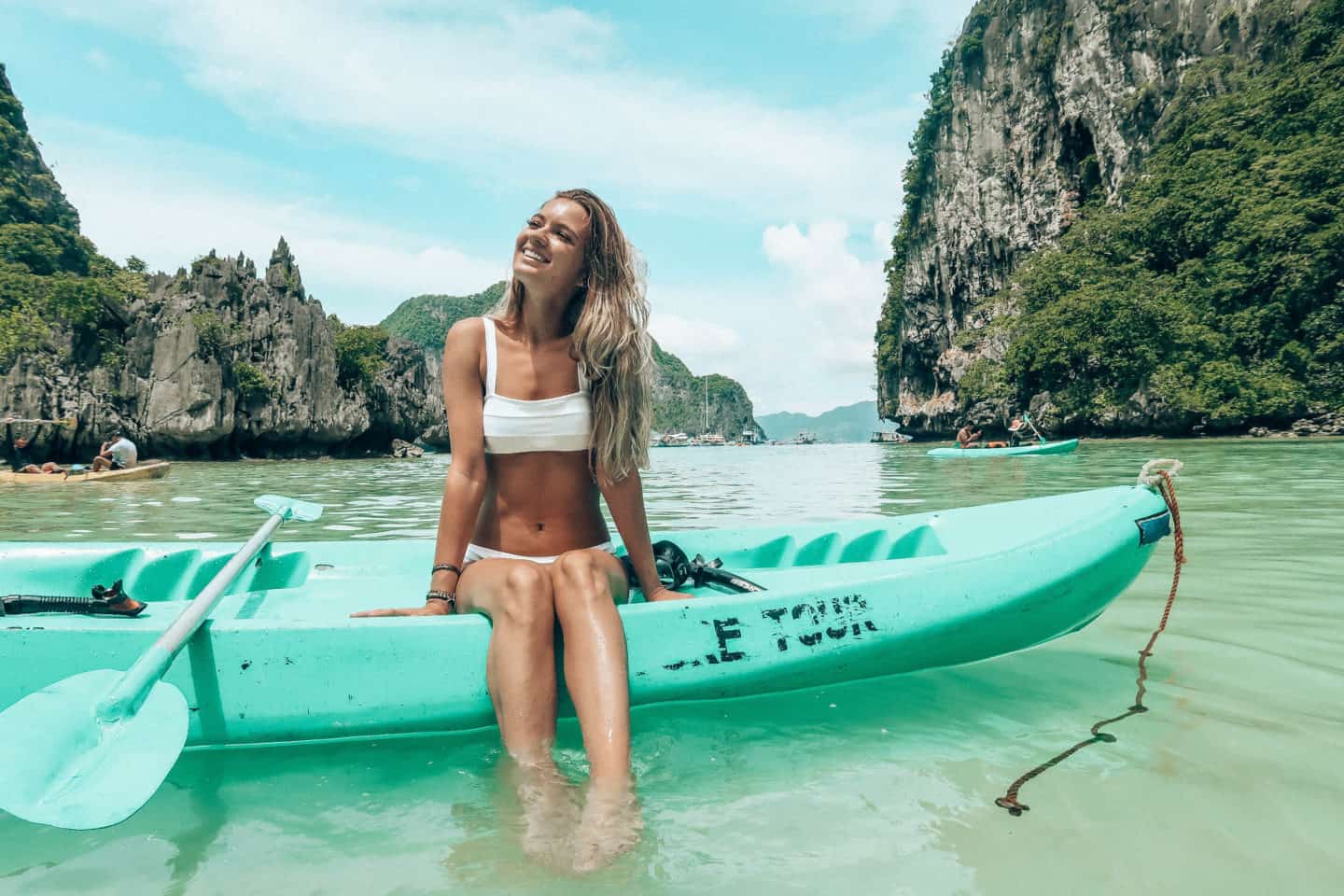 When looking at a bunch of companies that do boat tours in El Nido, I found that El Nido Paradise had the best reviews & also had good prices. The company is very knowledgeable, tourist-friendly, & professional. Just check out their website & you can easily tell that it is a trustworthy company.
The next thing to choose is whether you want to do a group tour or a private tour. If the prices work for you, I would suggest doing a private tour. It's great because you can go at your own pace & spend more time at the spots you really enjoy. Also, you won't have a crowd of people with you so taking beautiful pictures is much easier.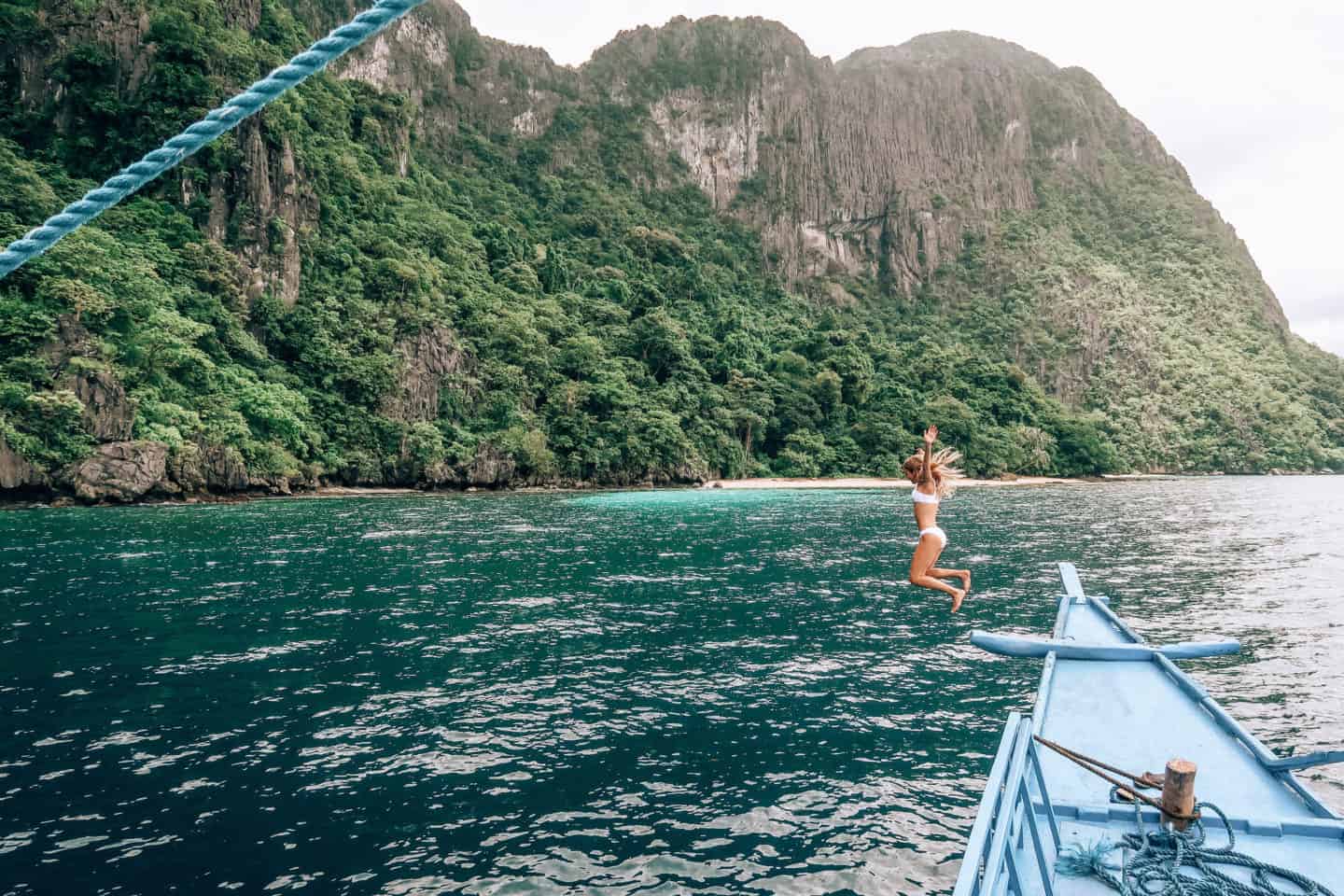 Even if you don't go with El Nido Paradise, you will notice that there are multiple tour options because there are so many beautiful spots, so you will have to choose which tour hits the spots you want to see the most. For me, that was El Nido Paradise's Tour D option.
Tour D includes the following stops:
Ipil Beach
Cadlao Lagoon
Paradise Beach
Pasandigan Beach
Natnat Beach
Bukal Beach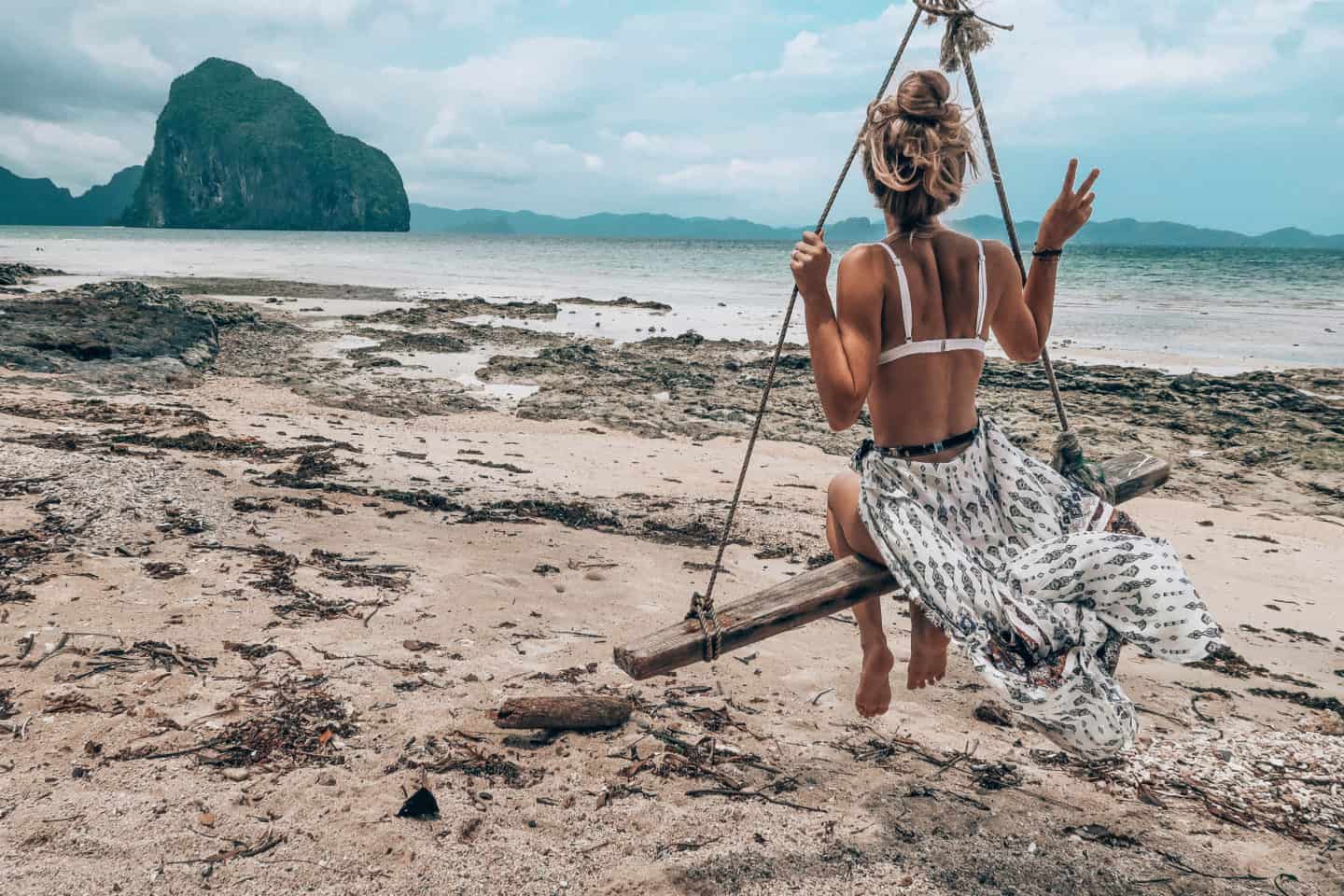 I chose this option after a lot of research & many people recommended this tour over the others. This is one of the least picked tours which makes it much less crowded. You also will get to visit a lagoon & some of the most beautiful beaches. Other tours had some really cool options, but Tour D was great for privacy, relaxation, & pictures.
Hopefully this made it a little easier to find the best boat tour in El Nido! Have an amazing trip!