Is it just me or does fall mean all of the cutest clothes come out? We get to wear clothes that are 2 sizes too big for us and it's fashionable. Amazing.
Oversized sweaters are pretty much my go-to in the fall. I get to be totally comfy and still look cute. I decided to try to pair them with some leather pants to make the look go from "bummin' it at home" to "omg she's so fashionable".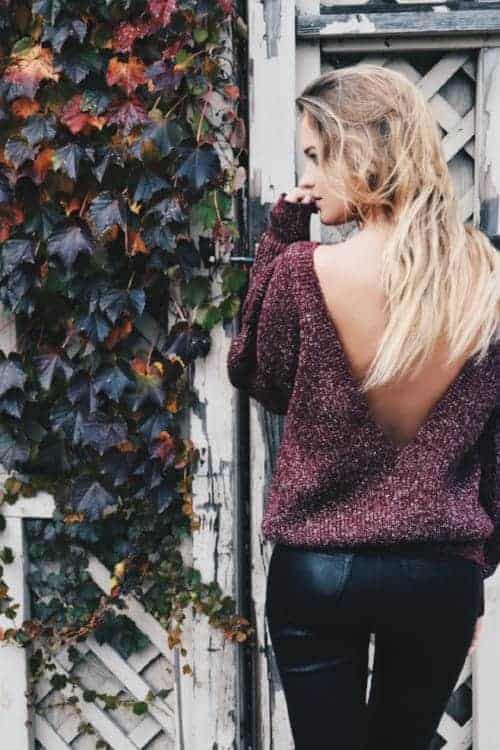 My favorite part about this sweater is the v-back. It can be hard to find an oversized sweater with detailing that sets it apart from all the rest. Also, who can resist a little sex appeal in an otherwise "frumpy" piece of clothing.
The other big fall trend is plaid. Trust me, it's a favorite of mine, but I wanted to reinvent the way I wore it this year. I found this gorgeous coat and was instantly obsessed. And again, I paired it with my leather pants because they may or may not be my newest addiction.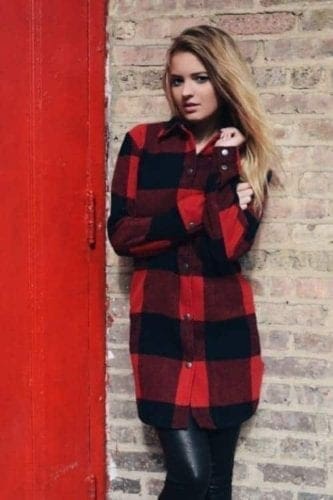 I can't wait to try out some more comfy, oversized, sexy-frumpy clothes this fall. What are your favorite fall trends?!