The Philippines is a truly magical place to visit & Palawan is one of the most breathtaking areas to visit. Coron is one of the beautiful islands you can visit when island-hopping through the province. This guide will help you do & see all of the best of the island in your weekend in Coron.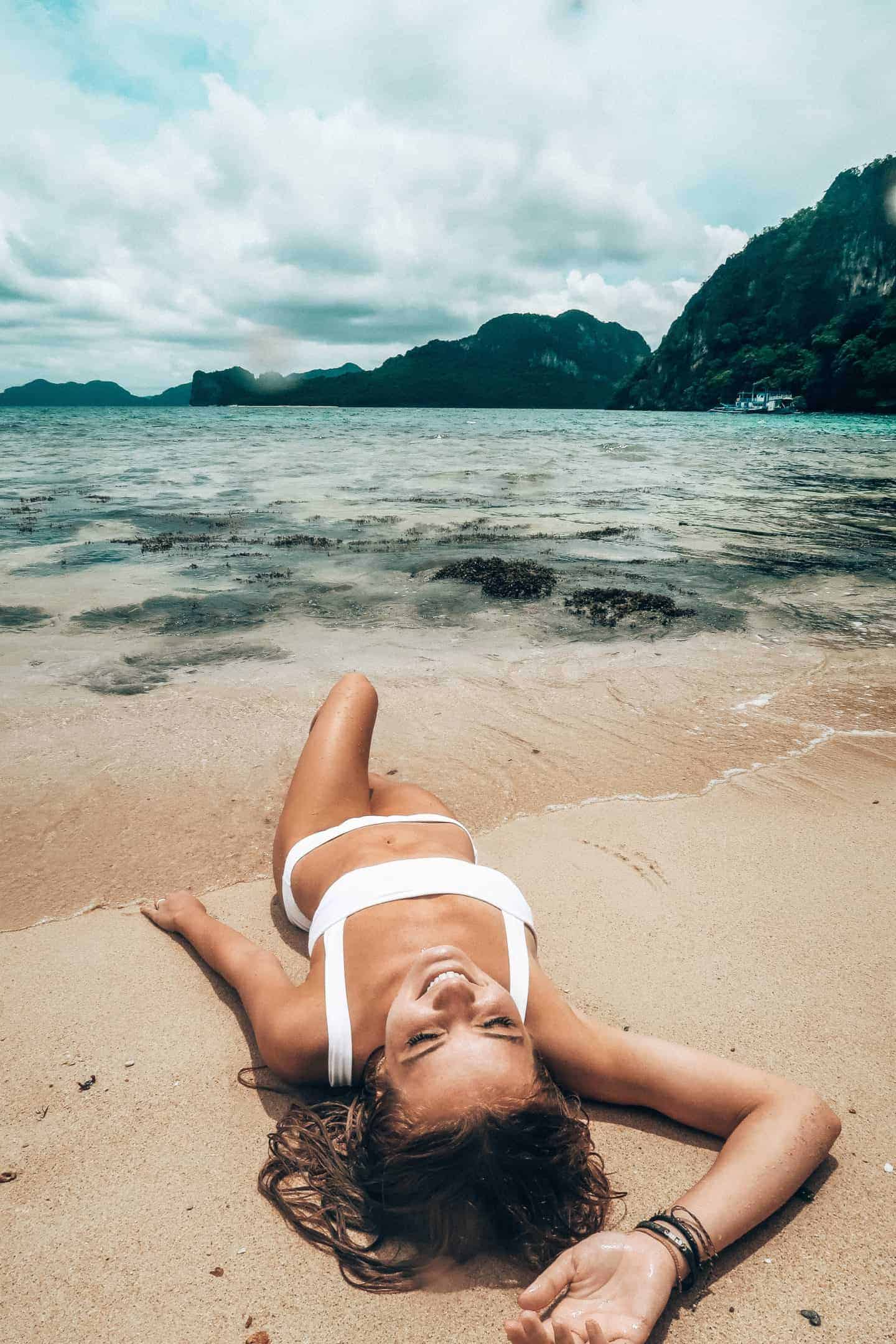 Where to Stay
Coron is such a beautiful island with great places to stay, but I must say there is one place in particular that I absolutely LOVED: Club Paradise Palawan. It's on it's own little island (that is stunning) that you take a boat to. You can get your own cabin on the beach which is just AWESOME. Plus, the food, drinks & service are second to none. Highly recommend.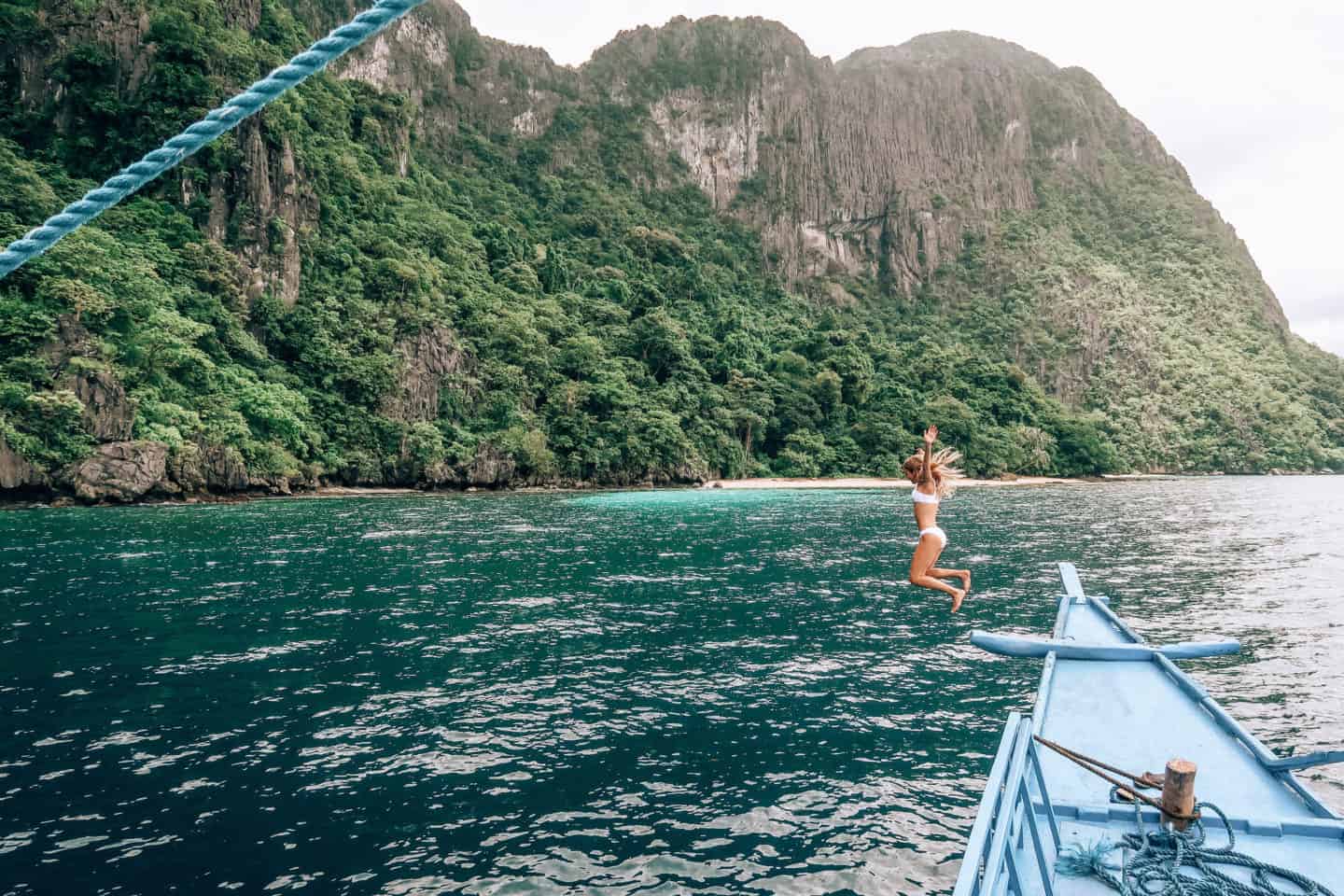 Where to Eat
If you do a boat trip (as you should) you will have some amazing meals included while on the boat. But when you aren't out on the water, you still will want some great food, so here is a list of some wonderful restaurants to try out:
Kawanayan Grill: This is a favorite from many people who visit the island because of the wonderful vibes in the outdoor seating area. You'll really feel like you're in a tropical paradise!
Levine's: This is another favorite amongst travelers with amazing food (at great prices) & an even better view. This is a great place to watch the sunset from!
Firefish Restaurant: This is the restaurant on Club Paradise Palawan & it is amazing. Not only is the food phenomenal, but the views & vibes are perfect, as well.
What to Do
If you're on Coron you're on an island paradise, so take full advantage of that! Here are some of my favorite things that you can do while you're spending a weekend in Coron:
Take a boat tour of the island. This is one of the best ways to see all of the amazing spots on the island, plus you get to be out on the water – what's better than that?!
Snorkel. There are some truly beautiful spots to snorkel out here & you won't want to miss out on all of the amazing colors & fish out here!
Hike up Mt. Tapyas. This is an awesome hike up to the Hollywood-esque Coron sign with a giant cross. You will have some amazing views from here.
Relax on the beach. There are sooo many amazing beaches to choose from here, you honestly can't go wrong. Some favorites are Vivian Beach, Banol Beach, & Smith Beach.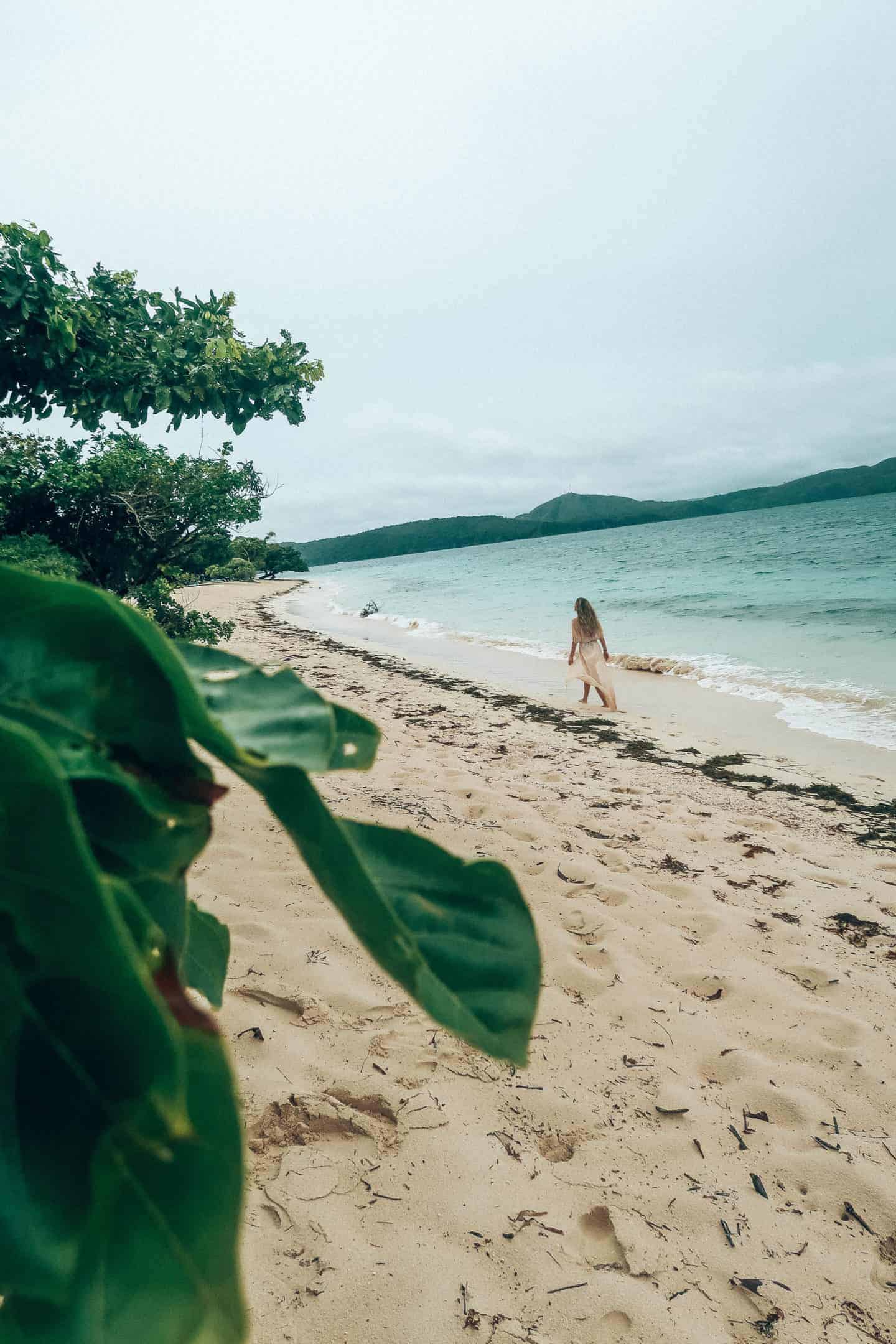 Random Tips
Double check the weather for the season you're visiting. While it wasn't rainy season in Indonesia when we went, it was rainy season in the Philippines. We were pretty lucky most days, but it's something to keep in mind!
If you get seasick, bring some Dramamine! You will want to spend time on boats out here, so try to be prepared.