The Philippines is such a beautiful place to visit, & I must say El Nido was one of my absolute favorite stops on the trip. You will be blown away by the stunning beaches, cliffs, & views. While island-hopping around the Philippines, you probably won't have much time on each island. So, I've put together this guide to help you spend a weekend in El Nido in the best way possible!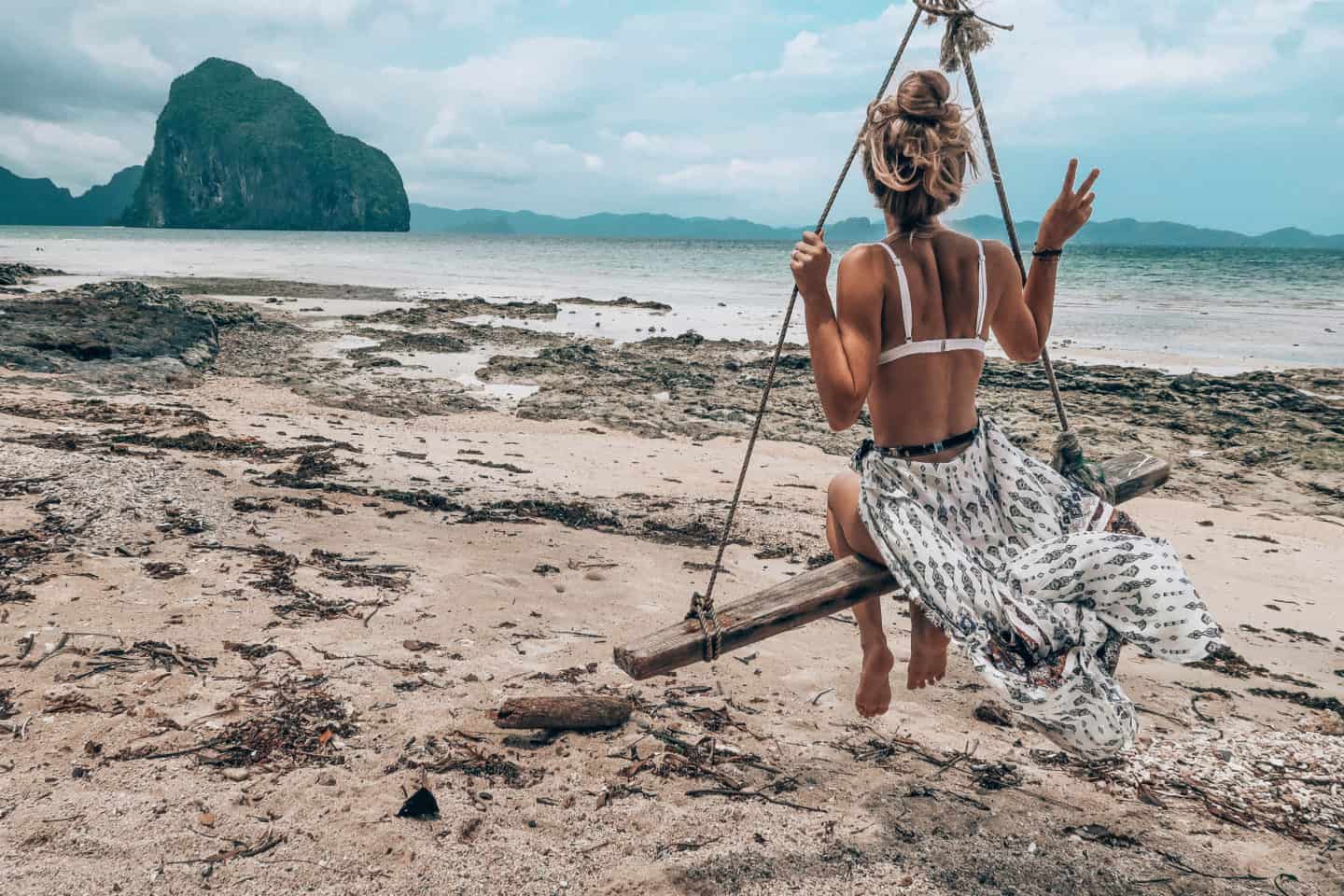 Where to Stay
If you are anything like me, you will love that hotels are incorporated into local villages so well that you feel like you are truly apart of the community. This was the case with Frangipani El Nido & I absolutely loved it!
I highly recommend this hotel for many reasons – the beachfront property, amaaaaazing views, well designed & very clean rooms, great food & great service. Also, it was in a good location to get around the island on trikes (which they will arrange for you).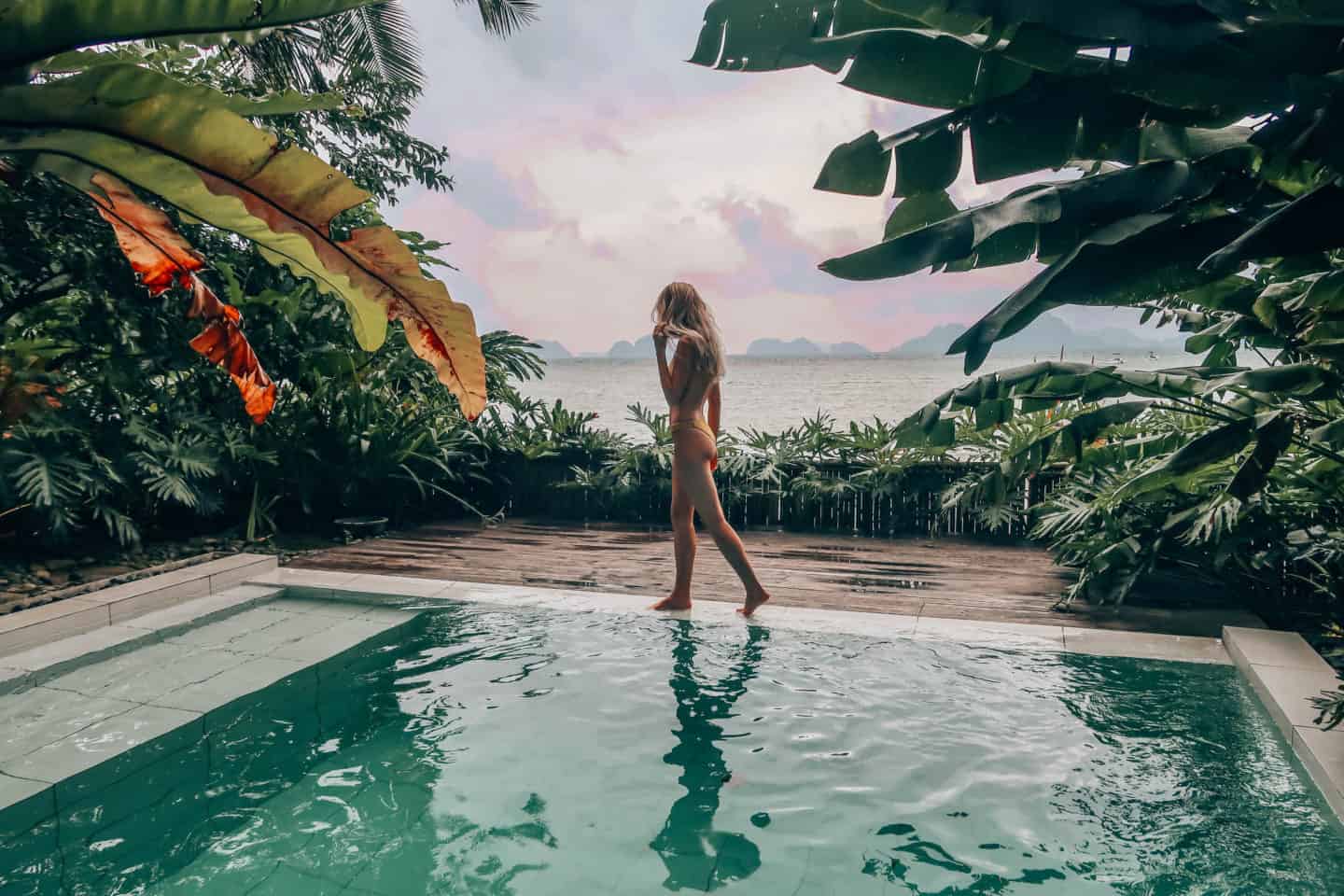 Where to Eat
You can find a lot of quant little spots around El Nido with delicious food, but you also have to be a little careful when eating in other countries. You want to make sure you are eating things that will be safe on your stomach! Here are some spots I can assure you are both safe & delicious:
The Beach Shack: If you're looking for some good beach food, this is the place to go. You can have some delicious burgers & shakes here!
The Birdhouse: This is a must! If not for the food (which is very good, as are the drinks), then for the views. You will have to take quite a few steps up though, so be prepared.
Cala at Frangipani: If you are staying at Frangipani, you will definitely want to eat here. They even have this amazing multi course menu you can do that will allow you to taste some truly amazing Filipino food! All while you enjoy the ocean breezes & views.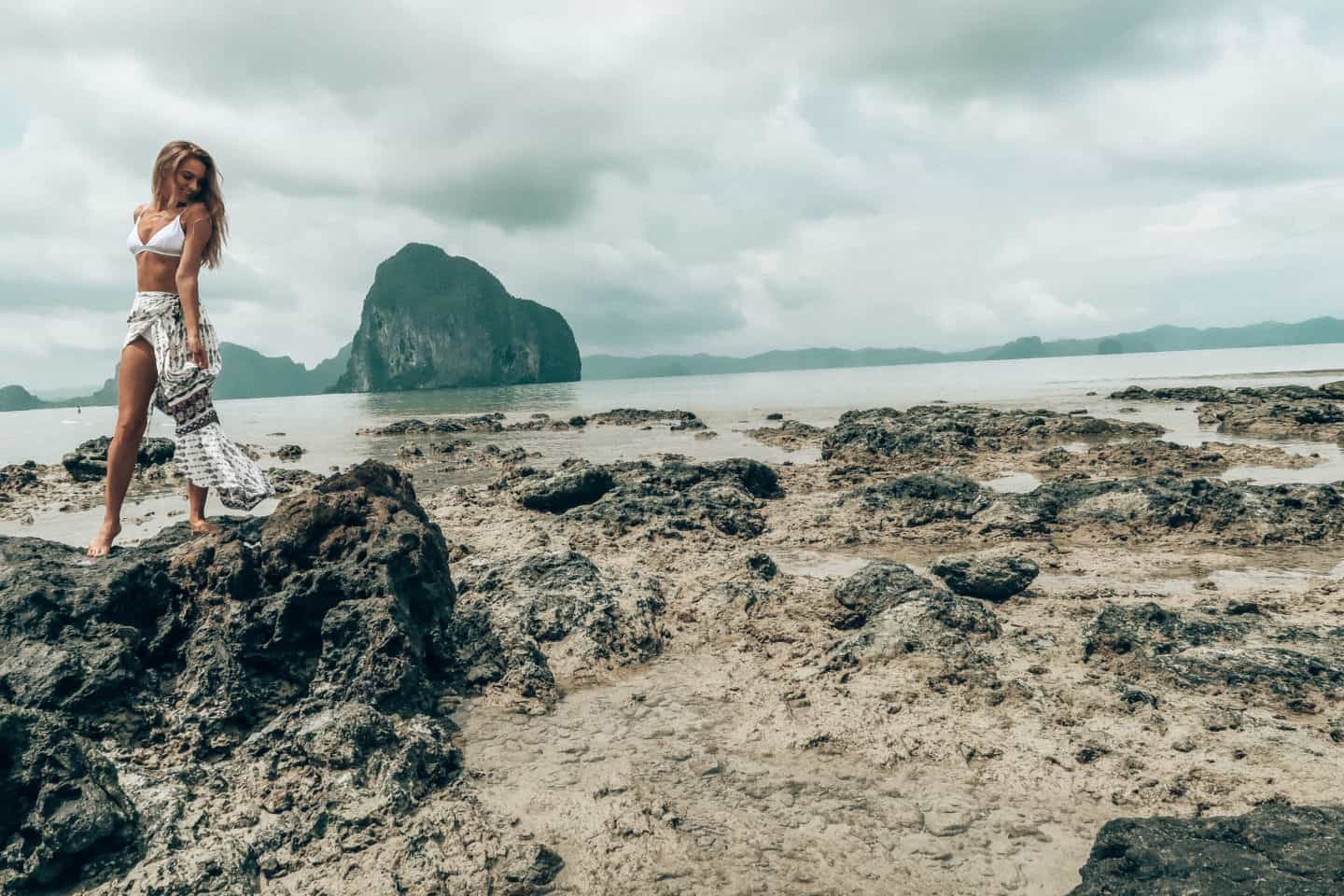 What to Do
You've made it to paradise! Not what should you do? Well if you aren't just relaxing at your hotel (which, hey, I don't blame you – sometimes you need it), here are some of the best things you can do while spending a weekend in El Nido:
Boat tour! I've said it a million times – I am all about boat tours. Not only do you get to enjoy the water, but you get to see all of the best spots on the island in a day!
Go to some beautiful beaches. Our favorite was Maremegmeg beach (& no, not JUST because it's close to my name). There is a giant old tree growing on the beach that it is named after. There are some amazing views from here, the sand is nice, & there are plenty of places to eat & drink.
Zipline between islands! This is such a cool & unique thing you can do & there is one right by Marememeg beach!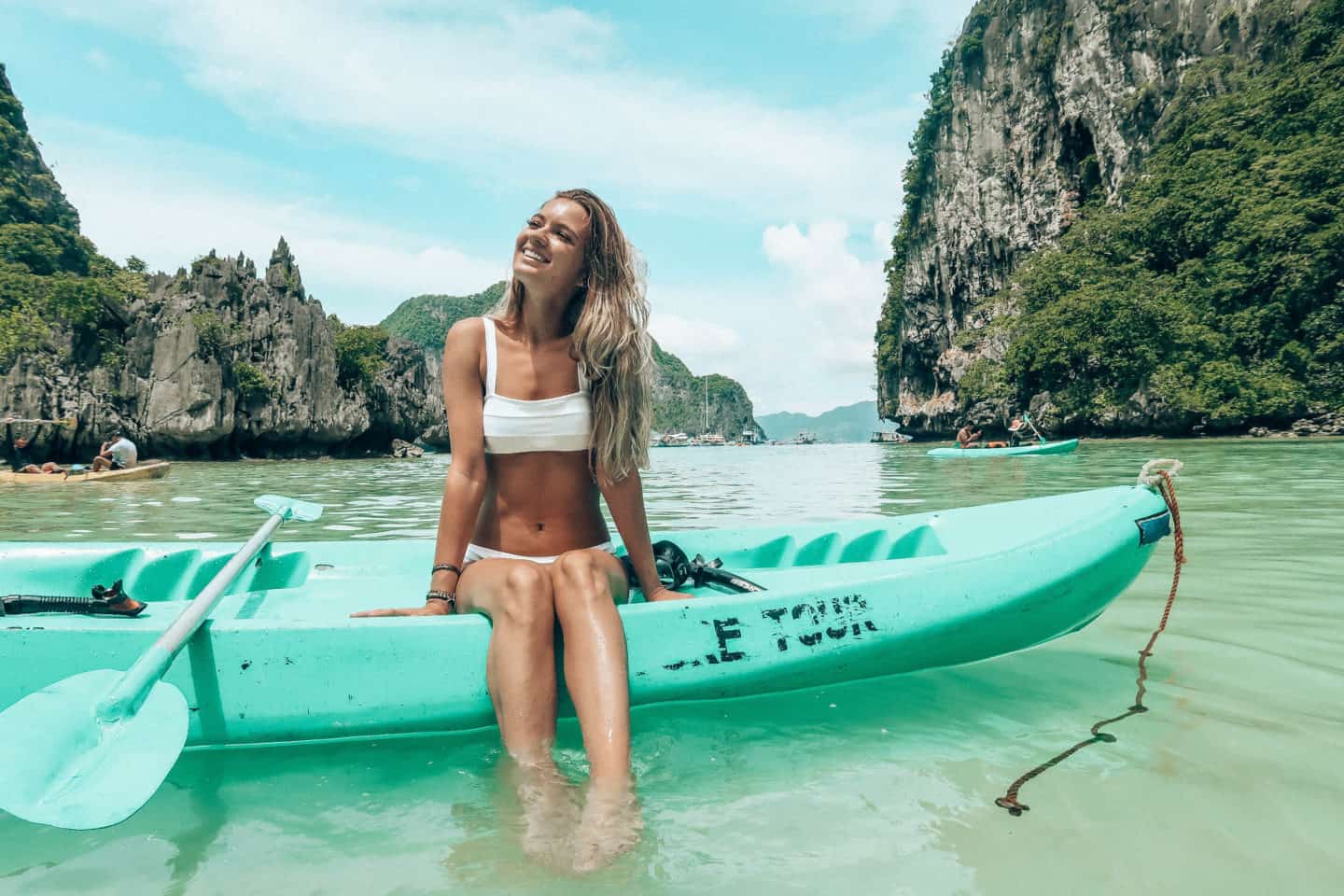 Random Tips
Have a lot of cash with you. Most places will not accept cards, so you will need to be prepared (but also keep the money hidden/safe)!
Learn what the rates for your trike should be from your hotel so you can make sure you get a fair price.