Finland isn't always the first on people's travel lists, but I hope to change that because OMG. Ruka was definitely one of our favorite travel spots & is consistently one we recommend to others. I get it, a lot of people think of vacation as a warm, beachy place. But if you are anything like us & like a little adventure & to be active, Ruka is the place for you! Read on to see spend a weekend in Ruka, Finland.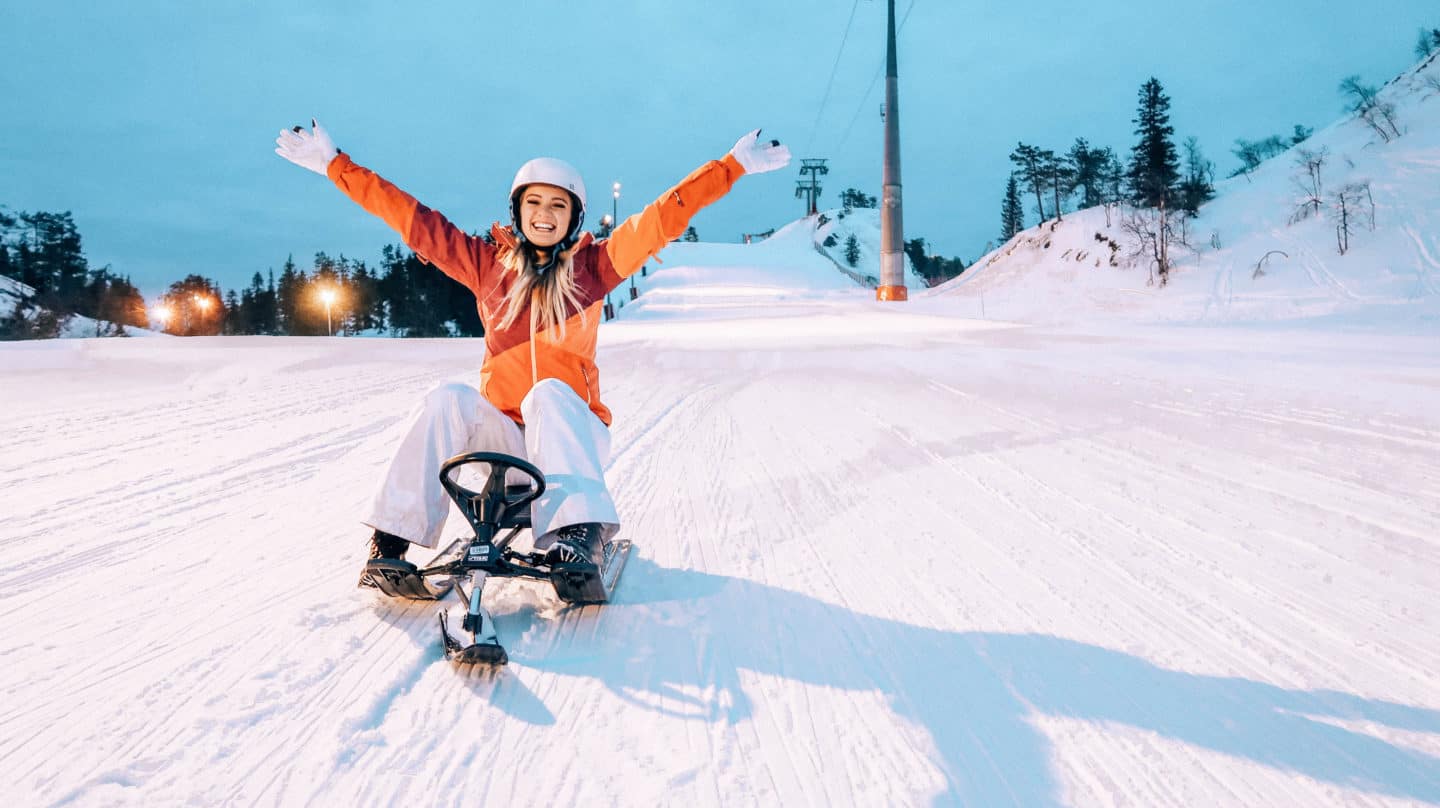 Where to Stay
Ruka is a ski resort town with a TON to do & there are some great options for where you can stay! Our personal favorite in the heart of it all is Ruka Ski Chalet. It is a great place to stay that makes you feel at home with a living area & kitchen, plus you are in the center of everything you could want to do in Ruka.
Another amazing place you can stay is Rukan Kaarna. It's not in the heart of things, but it is an extremely beautiful place to stay. We also got to experience an amazing Finnish tradition here – the REAL way to sauna. Which basically means go in the sauna & make it extremely hot, then run & jump into the freezing lake, then hop right back into the sauna. It was an awesome thing you can do right at the hotel.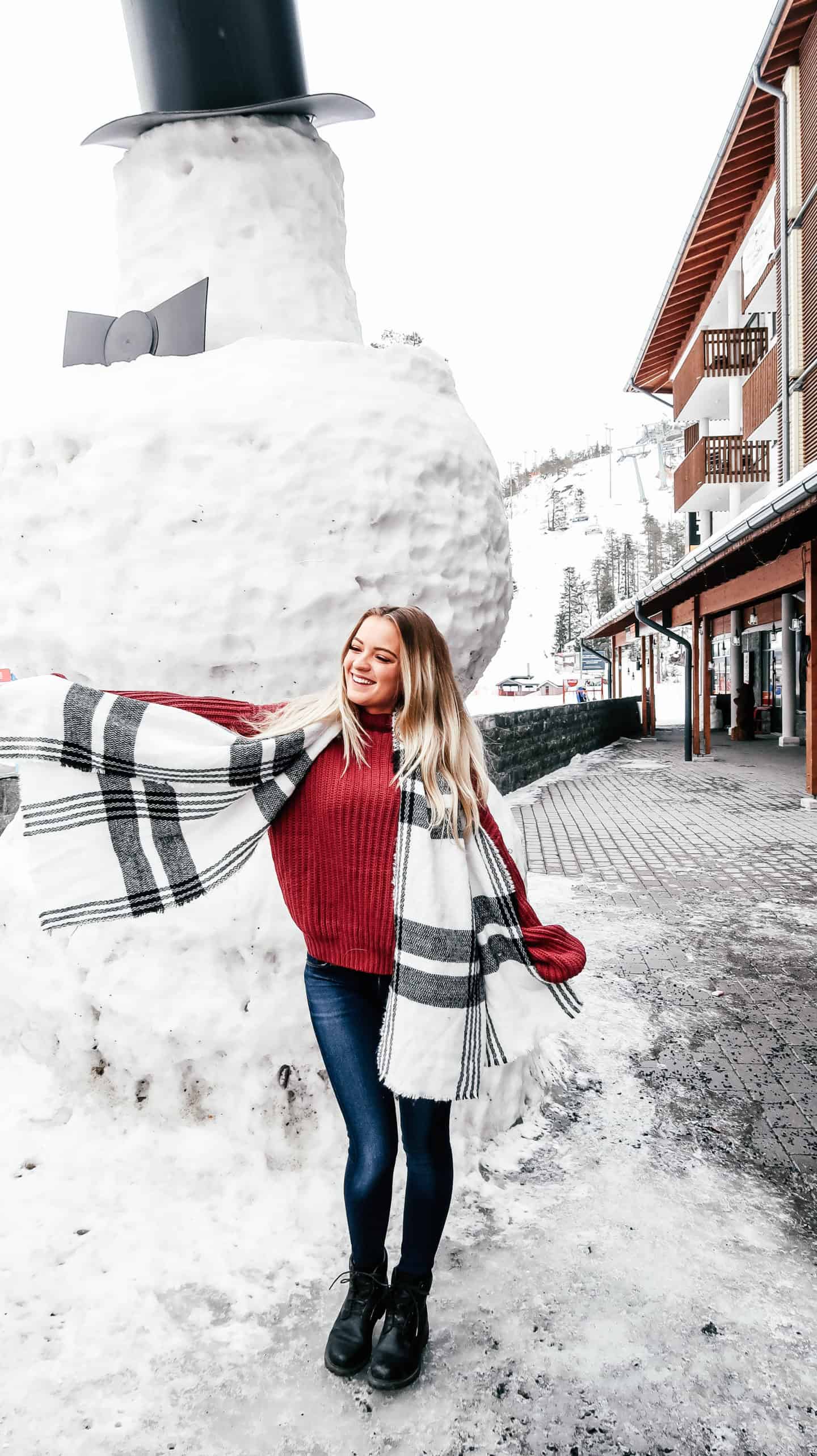 Where to Eat
So I did a little bit of research on food in Finland before heading there because food is a big deal for us when traveling… & I got scared. Everything I read said the food there just is plain bad. I just have to say… I DISAGREE! Here are some of the awesome places we ate at while spending a weekend in Ruka:
Stefan's Steakhouse: The best meal we had here by far & one of the best meals we've had ever. Yep, I said it. The meat fell apart in our mouths & everything was just DELICIOUS. Highly highly HIGHLY recommend.
Riipinen Wild Game Restaurant: This is where you can truly experience Finnish food. If you are in a new country, I believe you should immerse yourself in that culture & this restaurant is a great opportunity to do that. Try as much as you can here – you can't get this stuff in many other places!
R U OK? Burger: Want to have a good, classic meal? This is the place to go. Delicious burgers with a fun twist. Plus I'm a huge fan of places that have a bunch of dip choices for fries.
Colorado Bar & Grill: This is the perfect sports bar to go to if you want to have a chill night out & snack on some bar food. We brought some games, but they also have a bunch there you can play & enjoy your night!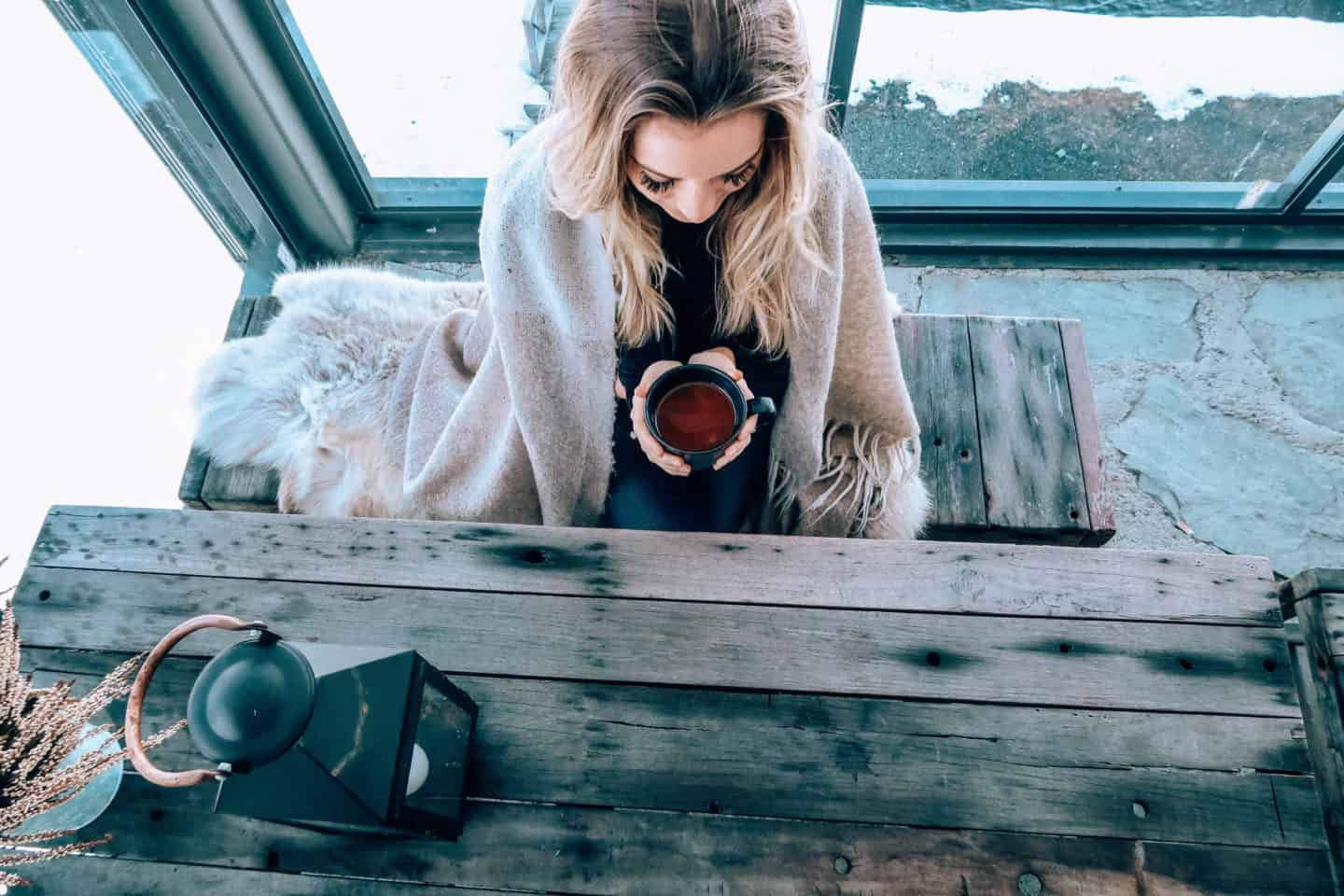 What to Do
What ISN'T there to do?! This is an amazing place to take advantage of the snow & try out a bunch of new & fun activities. Some great options to do when spending a weekend in Ruka are:
Cross-country skiing
Sleigh rides with reindeer
Snowboarding/skiing
Check out the northern lights
Go for a snowshoe hike
You can fit so many fun activities in a couple of days here because of how easy each thing is to access in Ruka. Also, you can find all of the activities available easily organized on their site here.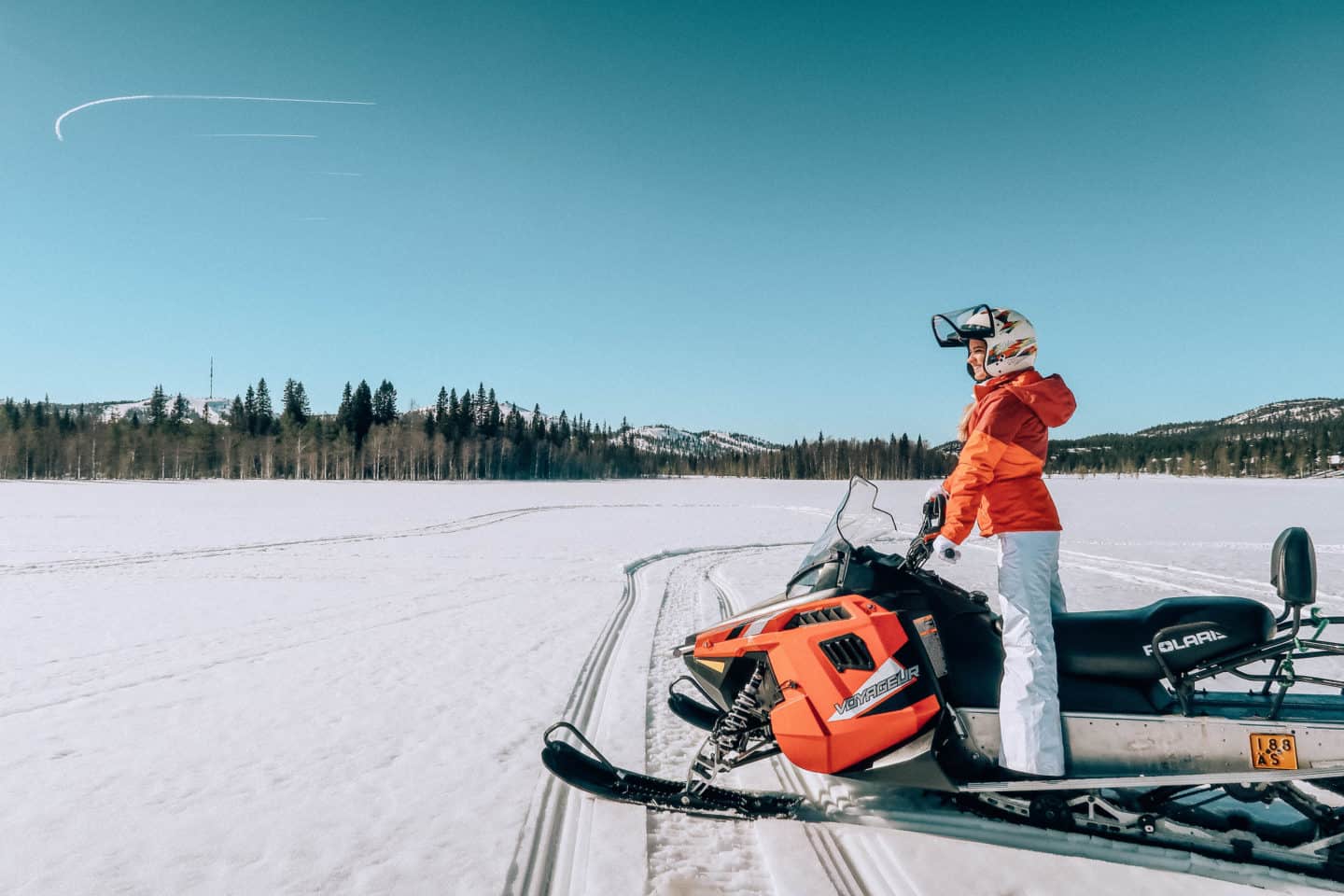 Random Tips
BRING WARM SOCKS! The cold is totally bearable if you are prepared & warm fuzzy socks are the way to go.
Bring an extra checked bag dedicated to your winter gear. Winter travel does take more bags than usual, so plan ahead when you buy your flights.
Ruka is a hoppin' place with a lot of different activities scheduled through the year, so check out their calendar & see if you can coincide with anything fun. For us, we were there during Spring Break plus the US-Finland Hockey game & it was so much fun.