If you're reading my blog, odds are you have a travel bucket list. I even have a physical "bucket list" because I love to be able to see my dreams every day, so I'm more likely to make it happen.
Well ladies & gents, I found something that you need to add to that bucket list of yours – snowmobiling in Ruka, Finland!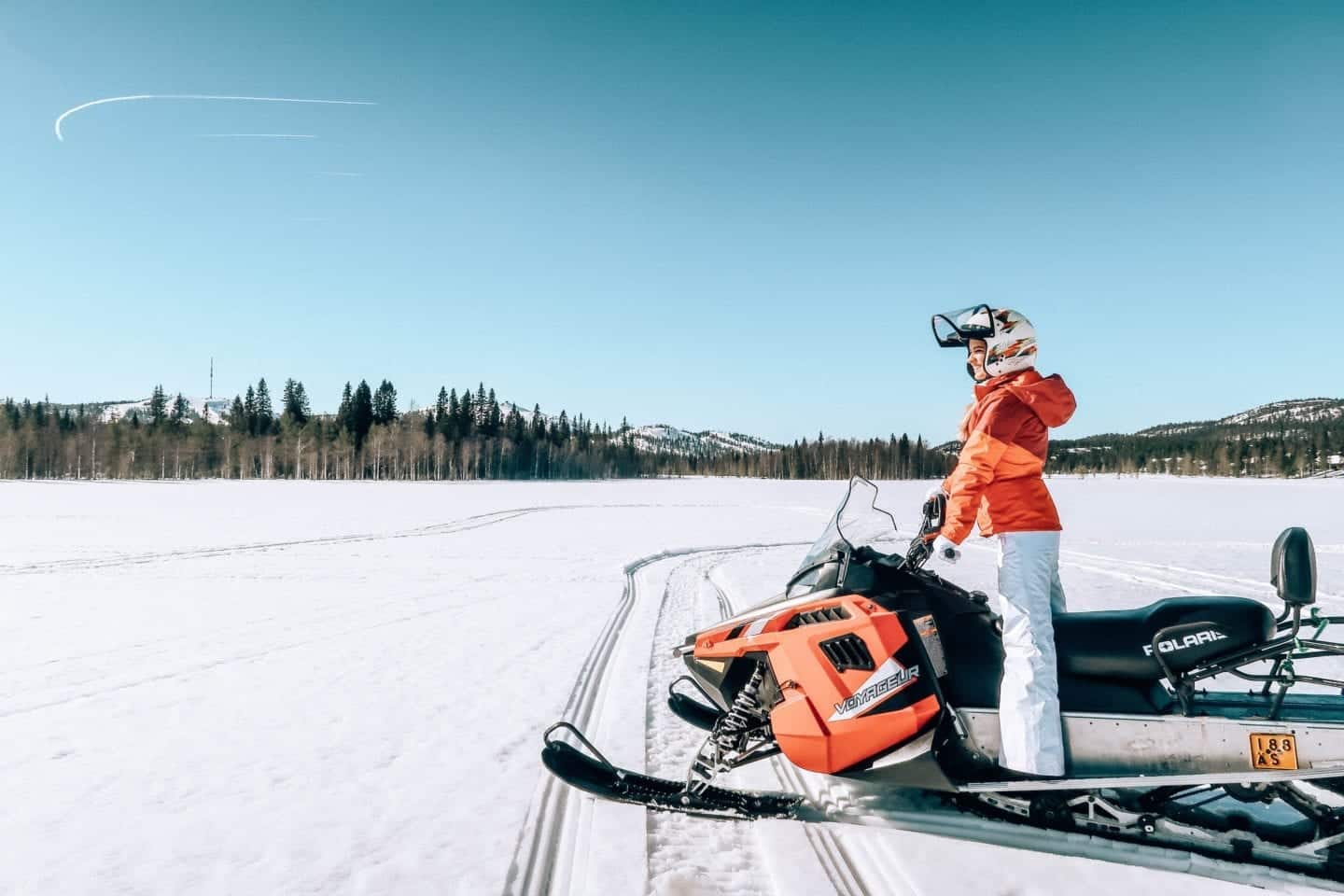 Whether you have or haven't snowmobiled before, this is an activity you MUST do. As long as you have a drivers license, you can rent a snowmobile & explore one of the most unrestricted areas in the world for snowmobiles!
Zoom up & down hills, weave through trees, fly across frozen lakes… it is truly a magical experience. Plus, there are so many options to choose from! While we went with the typical snowmobile safari, you have even more options when it comes to snowmobiling in Ruka, Finland like: meeting reindeer, see the Northern Lights, go to the Russian border, etc.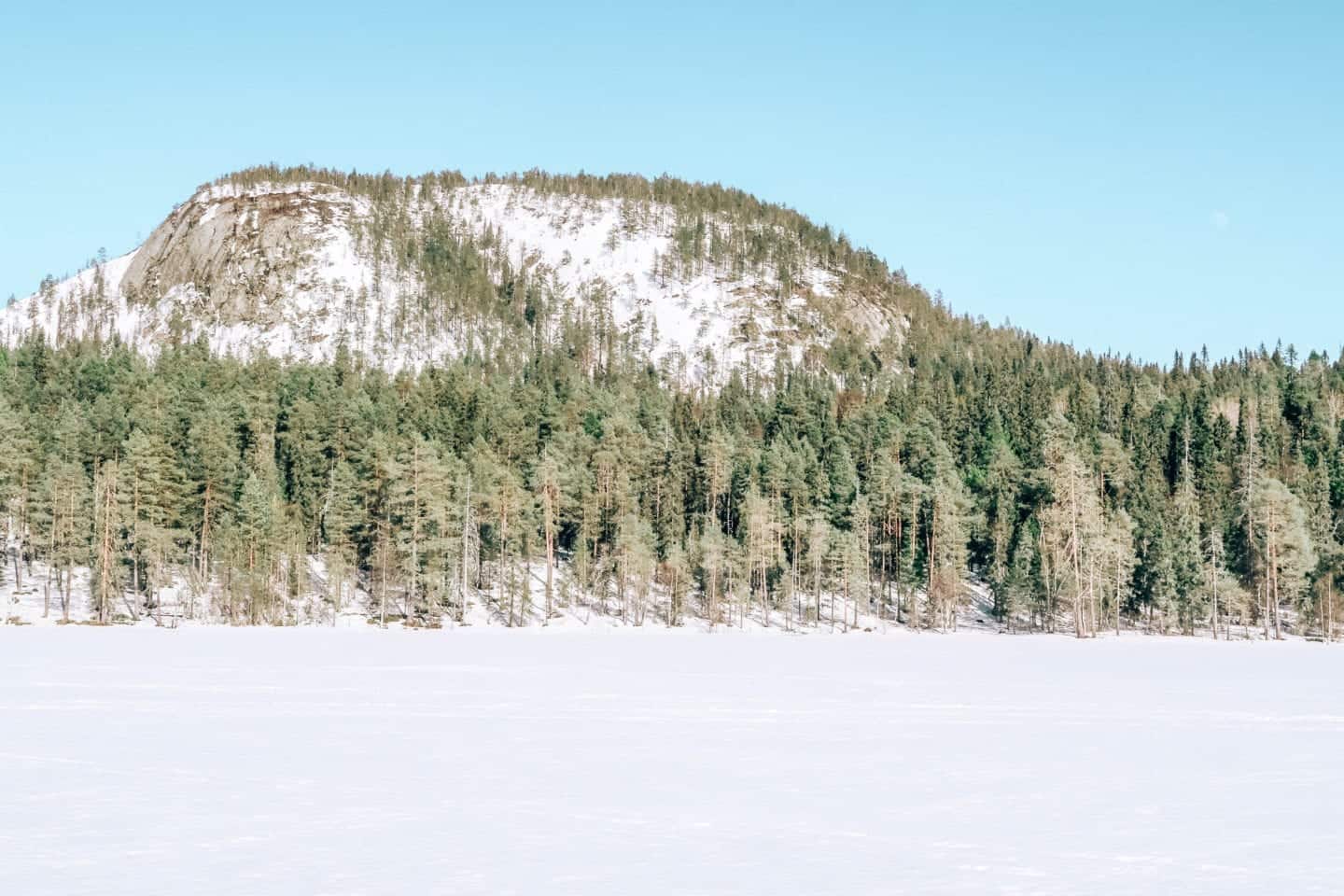 And if you are anything like me, you may be a little intimidated by snowmobiles. I thought I would be totally cool once I got on it, but it was a little frightening to have that much power under me. But good news – you get used to it REALLY quickly. Just let yourself relax, go a consistent speed, & soon enough you'll find yourself really enjoying the thrill of the ride.