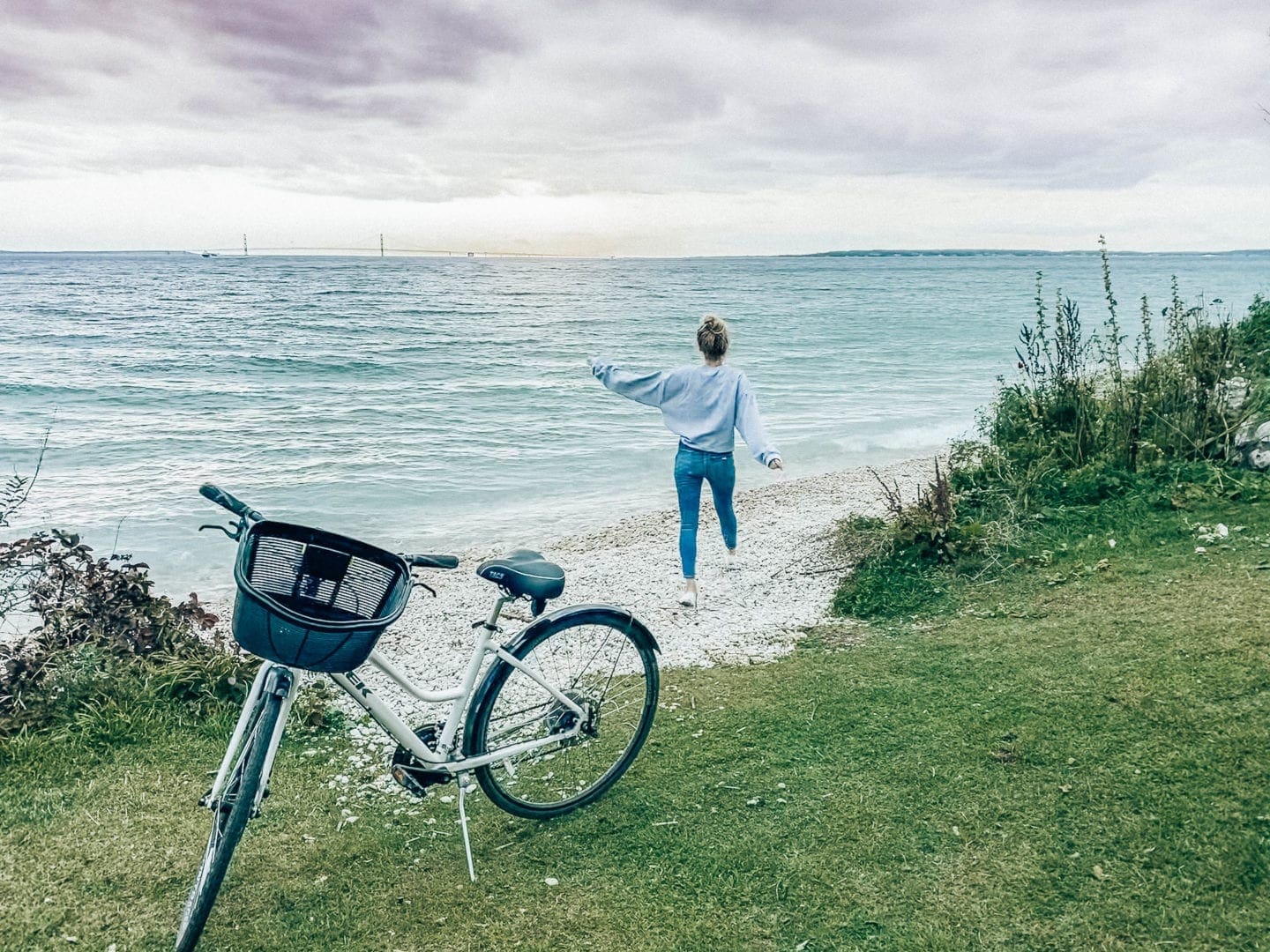 Ever wonder what it's like to walk around in a real-life storybook town? Then you better stay on Mackinac Island. This place is unlike anywhere I've ever been! There are no cars on this island (you travel by bike or horse), the homes are old & gorgeous, & the sunsets are unbelievable. Read on to see how you can spend a weekend on Mackinac Island & have the best time!
Where to stay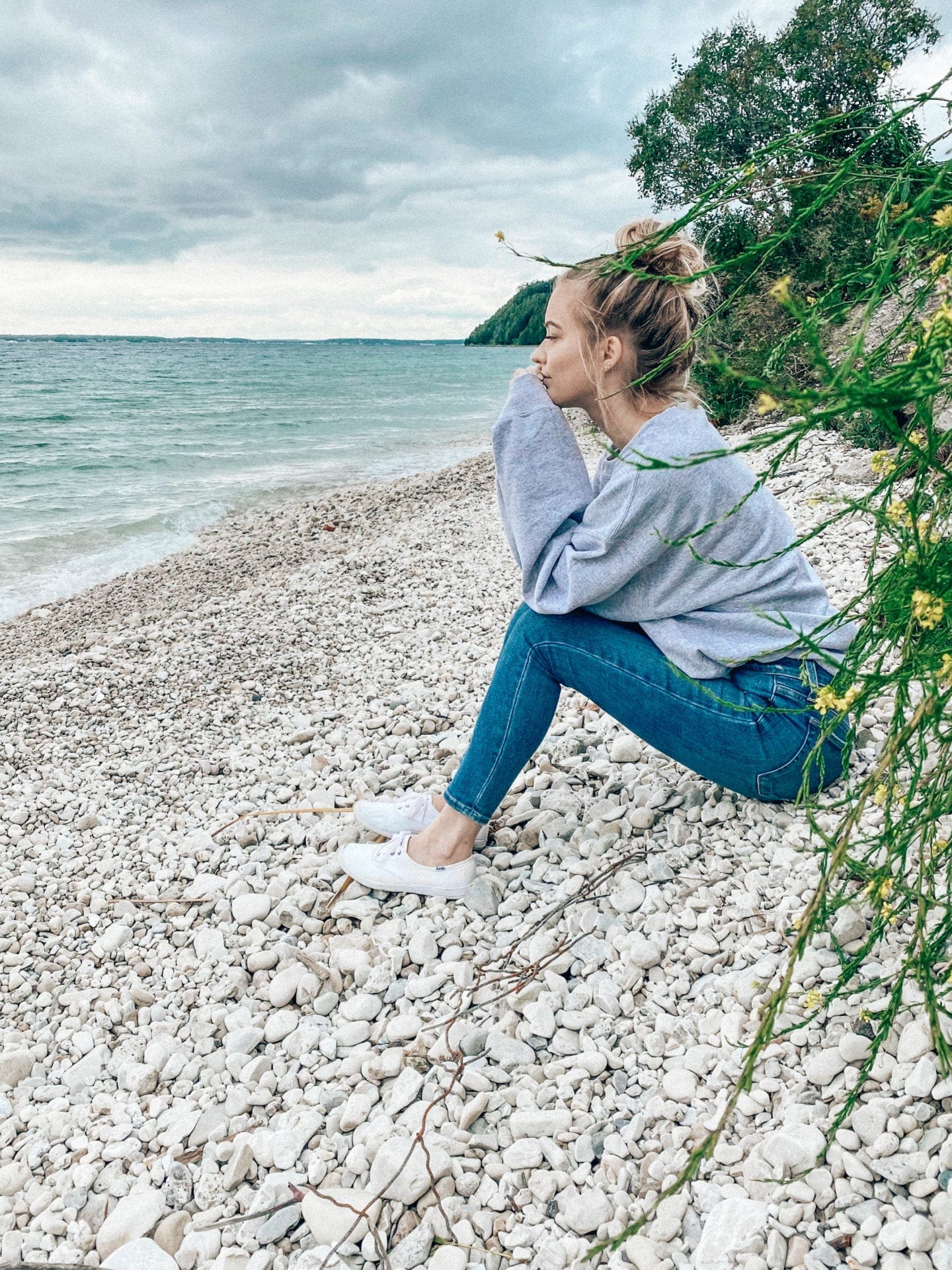 There are multiple amazing places you can stay on this island, but I was looking for a place that would be right in the middle of everything so I could see it all. After doing my research, I came up with Bicycle Street Inn.
This hotel is right in the center of town which allows you to get to either end of the island pretty easily. It's also great when you want to go by restaurants, shops, or bars at night. Plus the hotel itself was very nice & comfortable.
Where to eat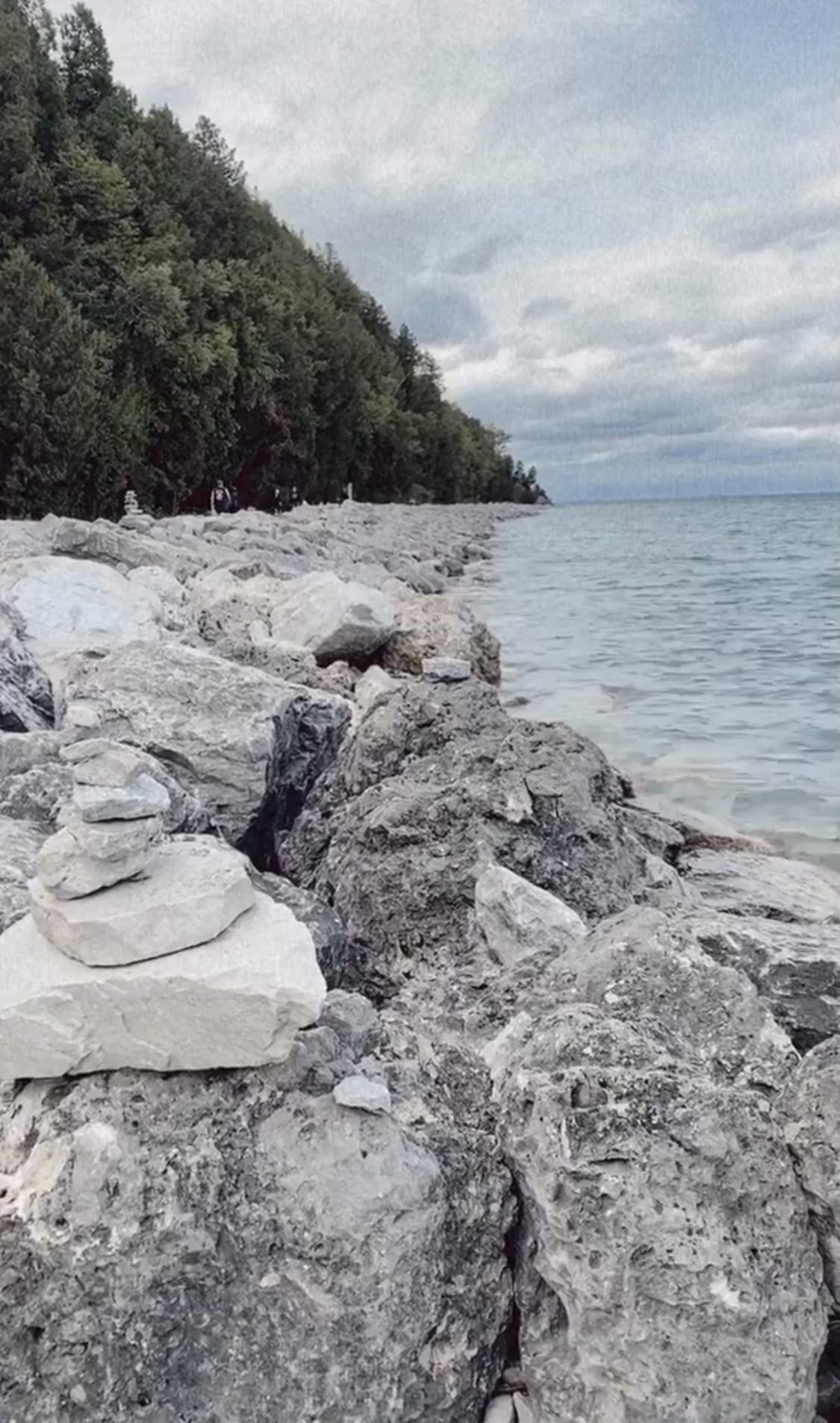 There are a ton of cute places to eat on the island, & many of them have spectacular views. But here are the ones you HAVE to visit if you only have a weekend on Mackinac Island:
Mustang Lounge: This is a great spot to enjoy your meal & a drink while looking out a beautiful view on the water. Want to relax? This is the restaurant.
Pink Pony Bar & Grill: They have a wonderful breakfast, great cocktails, & an equally amazing view. Go here for any meal & you'll love it.
Mary's Bistro Draught House: This place has wonderful food & is right on the water, as well. They have an extensive beer menu that you'll definitely enjoy!
What to do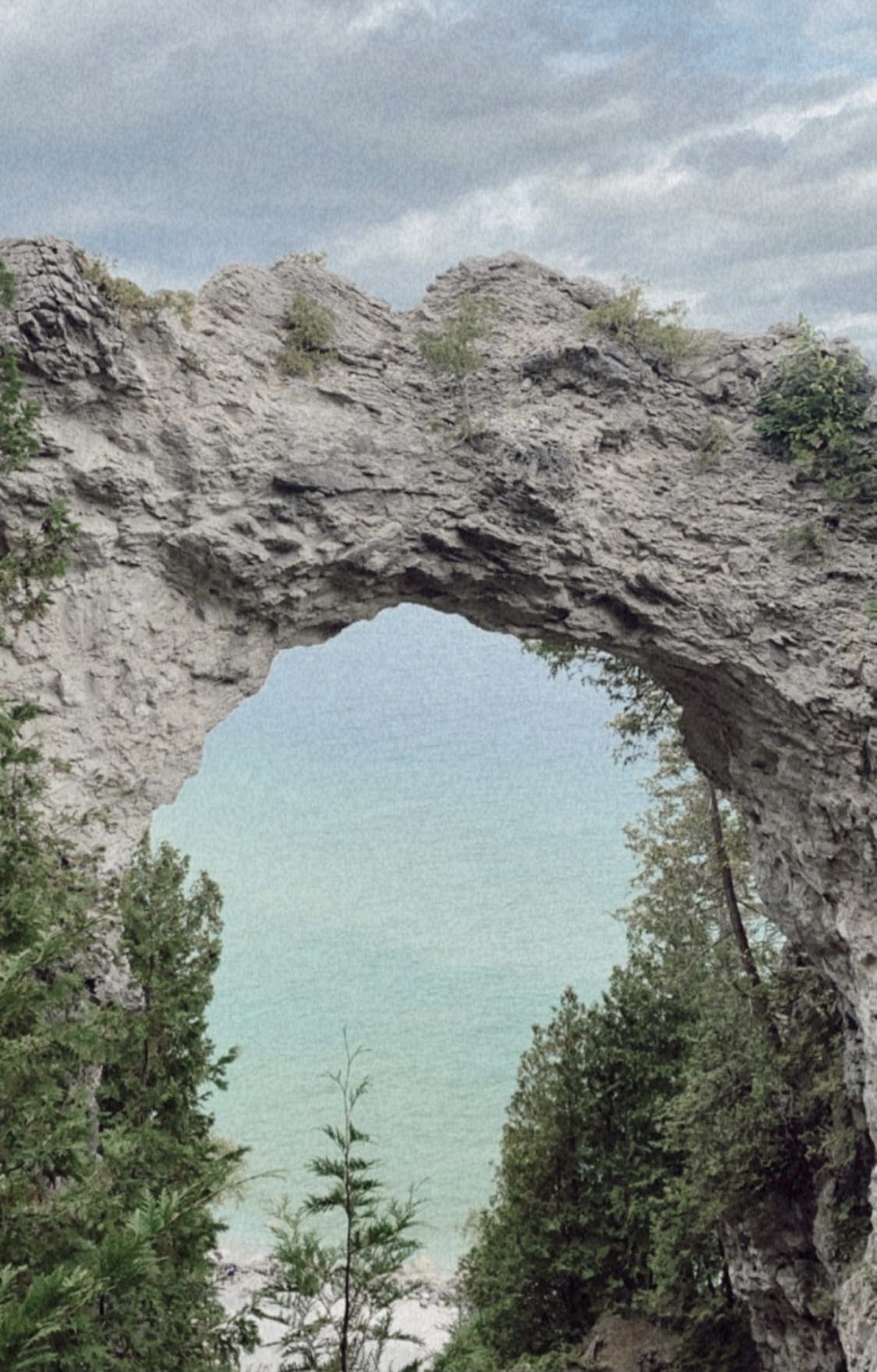 If you're coming to Mackinac Island, you are coming for the charm. And there sure is plenty of that! You can do so many fun things around the island, but I have compiled a list of my favorites to fit into a weekend:
Take a ride in a horse drawn carriage. This is the most fun way to get around the island. You can even rent a carriage that you drive yourself!
Rent some bikes. This will allow you to easily get from one end of the island to the other & is just a fun thing to do as you ride along the coast.
Visit Arch Rock to see an amazing view. This is a really cool naturally formed rock bridge that you can see the beautiful water through! There's a lot of steps up though, so be prepared.
Check out the Grand Hotel. This hotel is beautiful & was built in 1887 so it has plenty of history. It also has the world's longest porch!
Random tips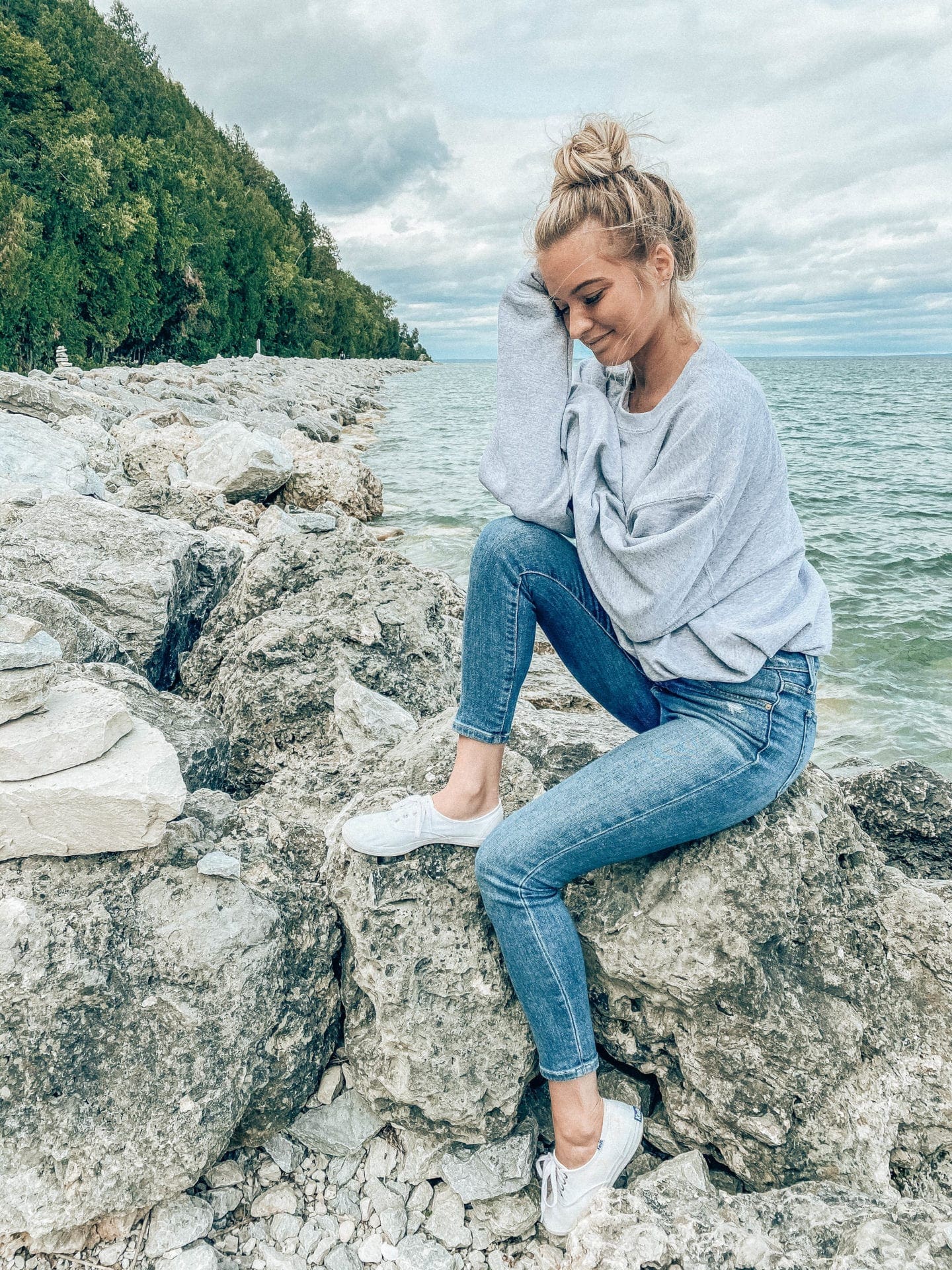 Bring comfortable shoes! With no cars, there is a lot of walking or bike riding.
Watch your step… there can be quite a bit of horse poop along the roads so make sure to keep an eye out.