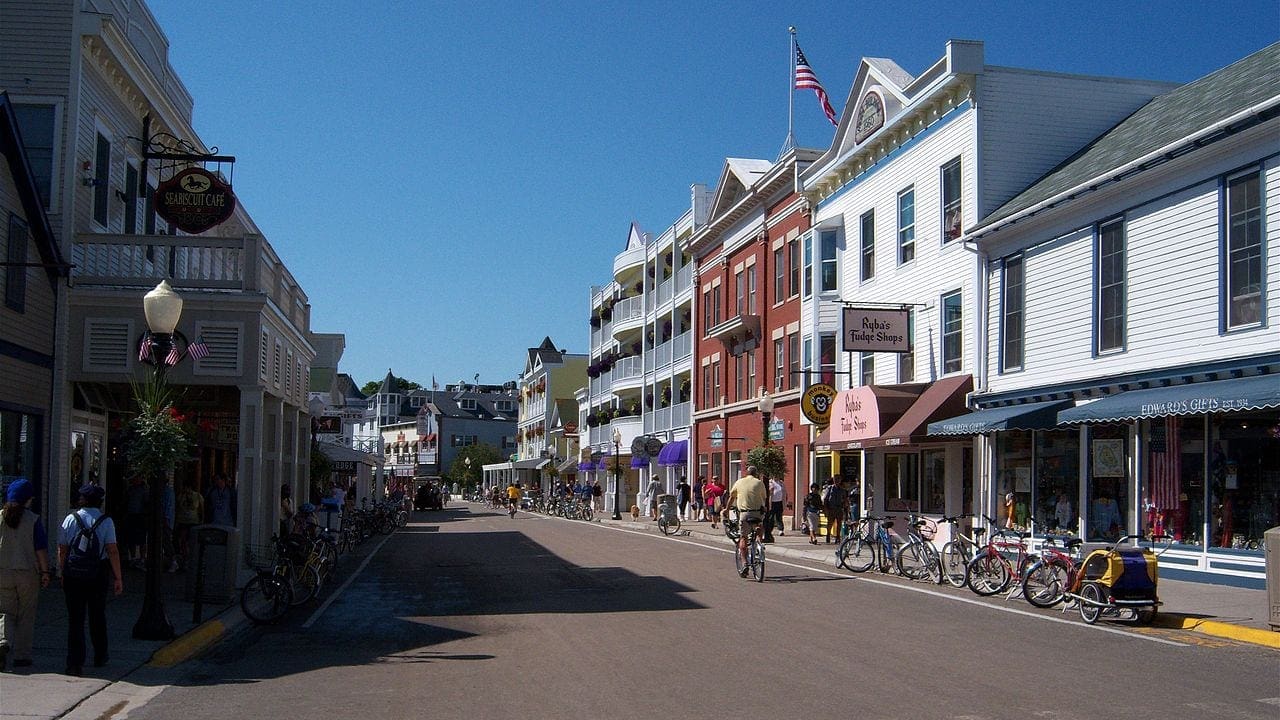 Mackinac Island in Michigan is a summer destination island that has Victorian Homes and a Grand Hotel with world's the longest front porch. The island has car-free roads & even won itself the title of Fudge Capital. To know how to enjoy Mackinac Island to it's fullest, read on for a complete Mackinac Island travel guide!
History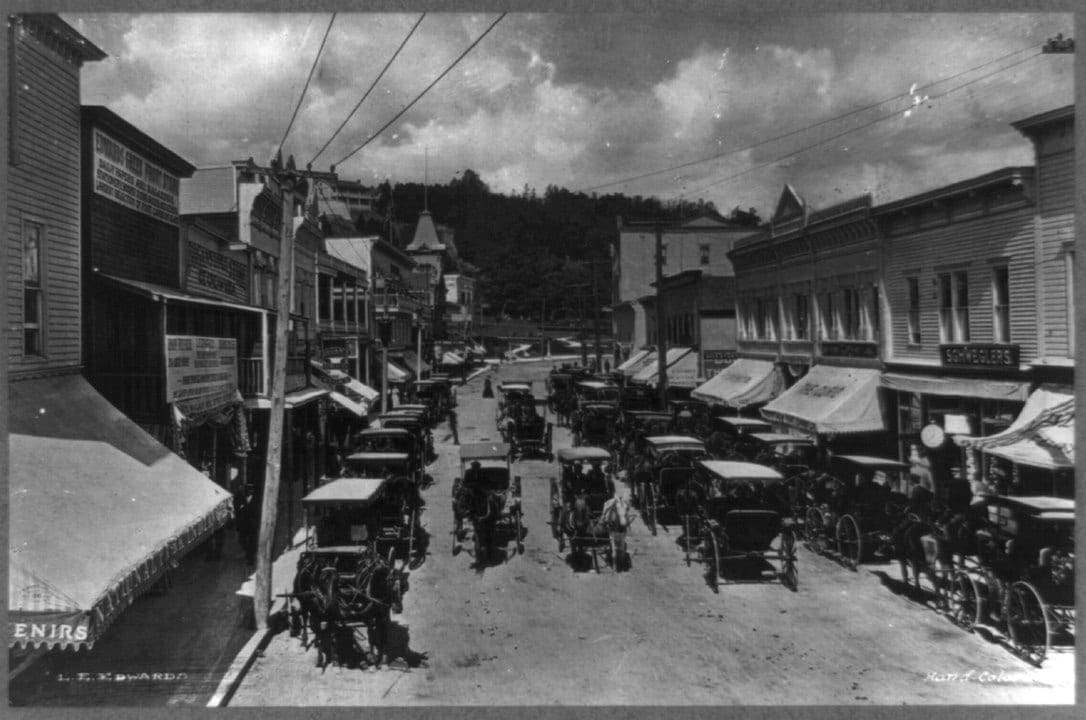 Native Americans who used to live on Mackinac Island called Michilimackinac (meaning Big Turtle). Pottery & fishing hooks excavated here seem to suggest they had been living in the area since pre-historic times.
Over the years the island was occupied and used as forts by the French & later the British. Thanks to its port facilities, the island even came to be one of the centers of the fur trade of the region. In the 1800s it began to become a summer resort for people in the Midwest.
Today Mackinac Island sees tourists from late spring to early fall. It's in the summer that it gets its busiest, with day-trippers as well as visitors who come to stay for a few days.
What to see and do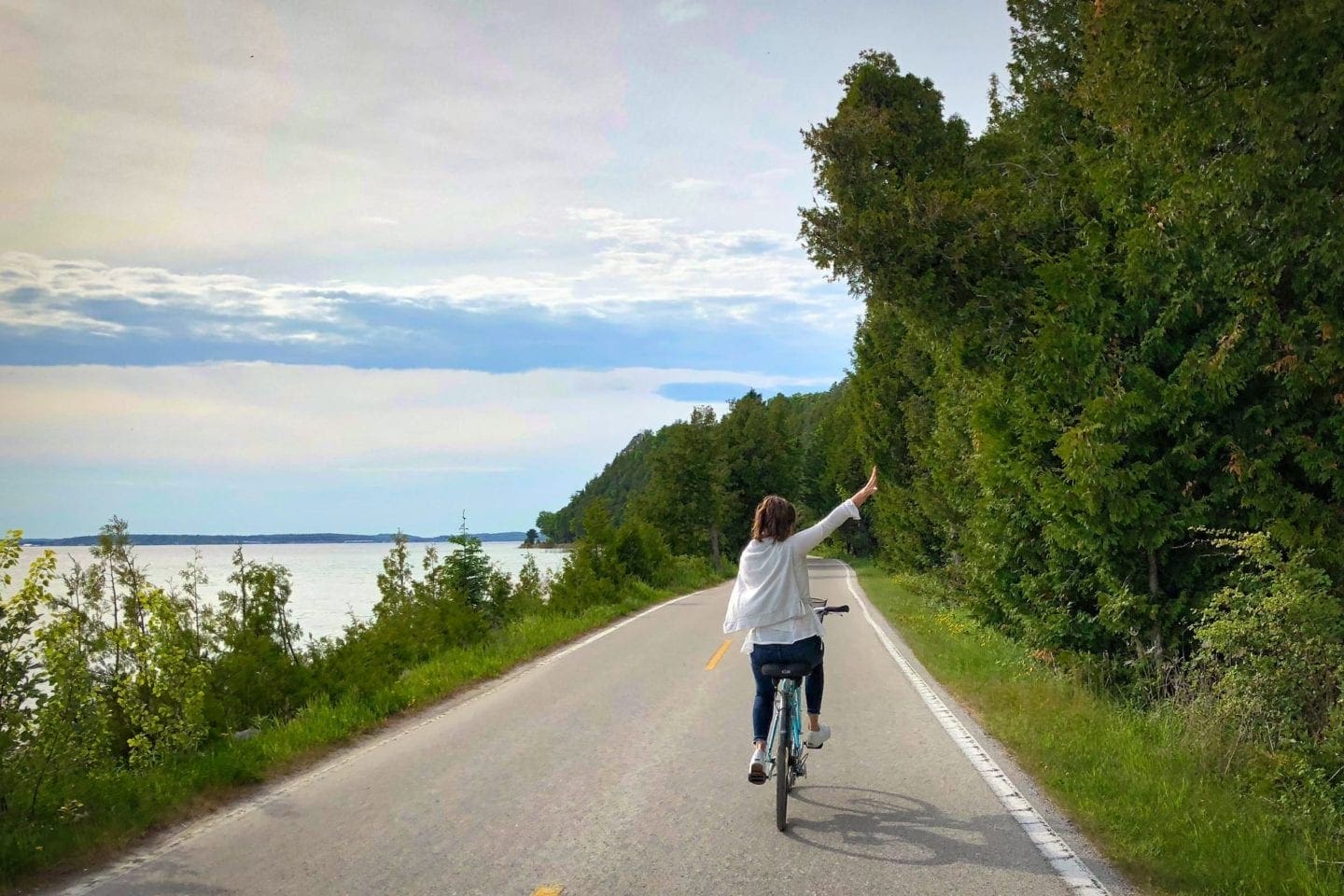 There's much to see & do on this island between the upper and lower peninsulas of Michigan. The southern part of the island is the area where all the bustle is because of the port, the downtown area, & Fort Mackinac.
When you visit Mackinac Island State Park you can see some forested areas, some limestone formations, & some historical sites. Some of them even have costumed actors who put on a show about how things were back in the day.
When on Mackinac Island, make sure to check out the Grand Hotel that was built way back in 1887, the Biddle House that is said to be amongst the oldest houses in Michigan, and even Mission Church that is the oldest surviving church-building in the state. Apart from that, there's Sainte Annes Church, McGulpin House, & the Governor's Summer Residence. And of course, there should be no missing all the palatial Victorian homes that are part of the identity that is Mackinac's.
As for the other things to do on Mackinac Island, you can do a carriage tour, go horseback riding, or ride around the island through Shoreline Drive, which circles Mackinac Island. Hikers can get active on a number of trails in the wilderness towards the middle of the island.

For more ideas on what to do that aren't included in this Mackinac Travel Guide, check out my post: Top 10 Things to do on Mackinac Island.
Food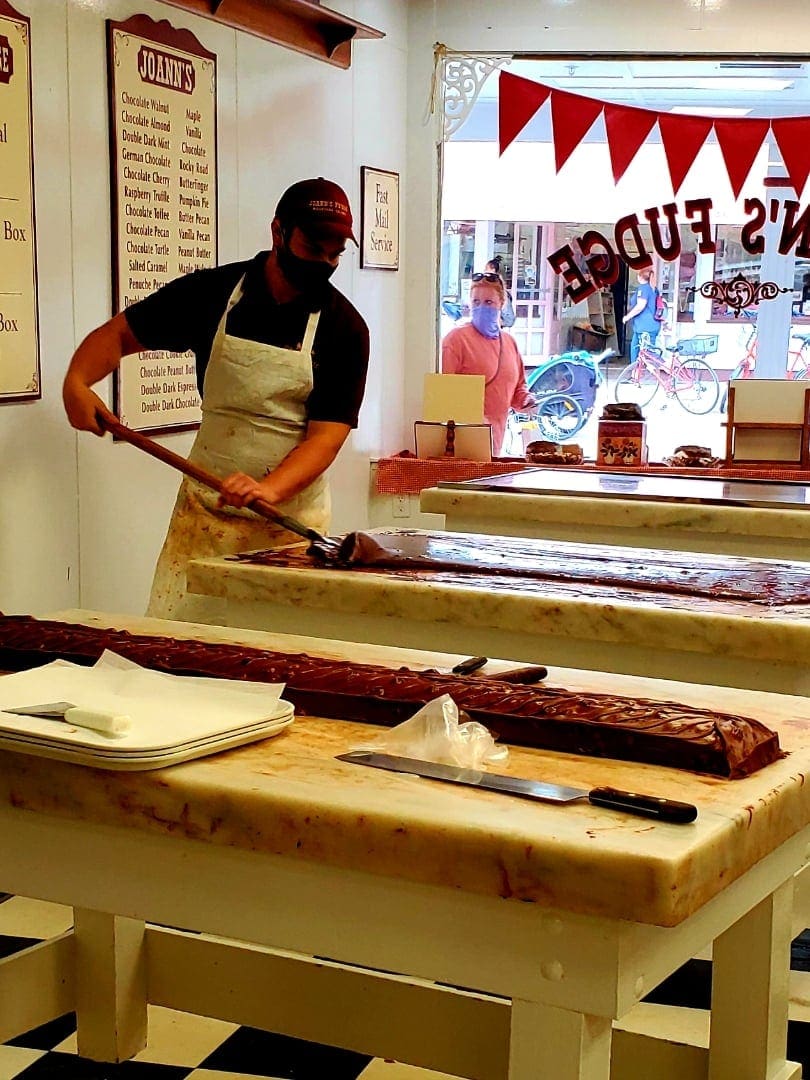 Being an out and out resort island, Mackinac Island has a lot of restaurants. Many of these restaurants are in charming, historical buildings, and have been serving tourists for decades. There's a lot of good food on the island. There are also a number of taverns. You'll find plenty of wine & beer & cocktails on Mackinac Island.
If you're non-vegetarian, you'll see that fish and other seafood are also in plenty here on this island. The island has, since the early days, been a much-visited place for fishing.
Whitefish is quite a speciality and you'll see it in all forms on the menus of the island. They are served grilled, as fish & chips, chowder & bisque, and even as dips.
And then there's the famous fudge of the island. You cannot leave here without trying some the local fudge. Fudge-making has been a big activity on the island since the 1800s.

For specific restaurants you should visit that aren't included in this Mackinac Island Travel Guide, check out my post: Best Restaurants on Mackinac Island.
Shopping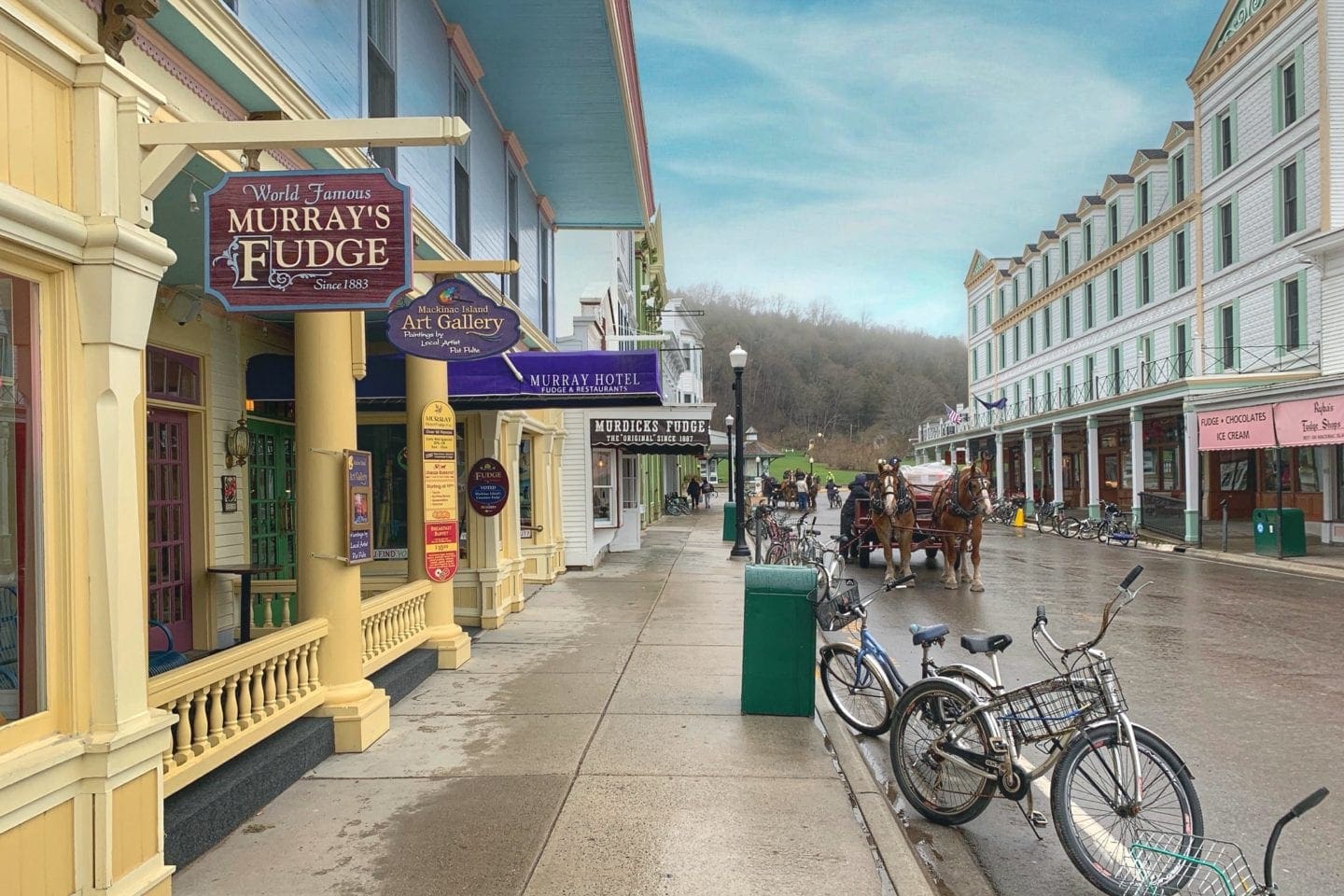 Mackinac Island's fudge is a thing you cannot leave here without. There are a number of fudge makers on Main Street who will allow you to watch the process of making these fudges. You can then pack some to take home or take as gifts. In fact, it's one of the most-shopped items here on the island.
Main Street also has a whole lot of other stores so it's a great place to shop not just for fudge but also clothing, art, & souvenirs.
You could also visit the American Fur Company Retail Store to see the island's original general store. These days you can pick up everything from flour to hats & shoes here.
Another thing to know is that since Mackinac Island is a seasonal destination you'll find attractive discounts towards the end of the tourist season.
Geography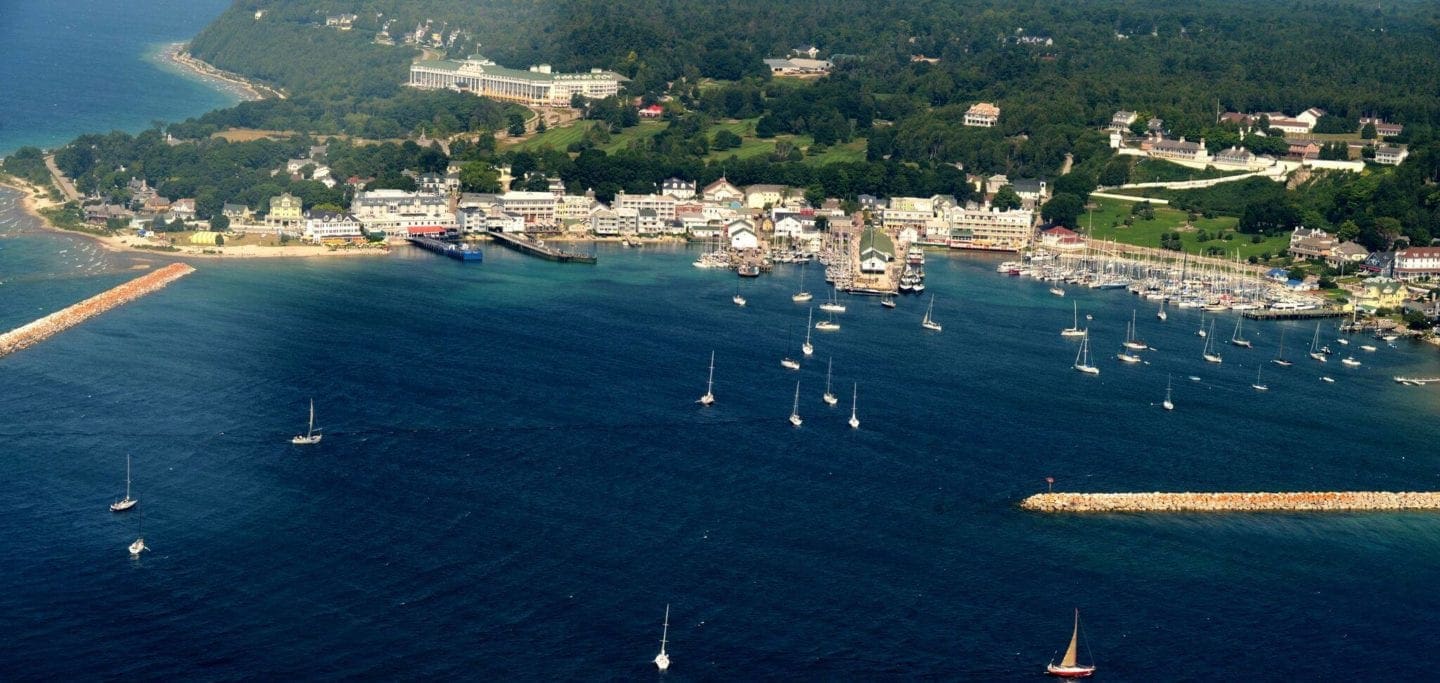 Mackinac Island is situated north of Michigan's Lower Peninsula & east of the state's Upper Peninsula. It's surrounded by the waters of Lake Huron & the Straits of Mackinac.
Made up of limestone, visitors to the island can see several limestone bluffs, rock formations, & caves on Mackinac Island. Some of the more popular limestone structures here are Arch Rock, Sugar Loaf, Skull Cave, & Devil's Kitchen.
More than half of the island is preserved as State Park land. It was also under the National Park System for some time. In fact, Mackinac Island was only the second place in the United States to be declared a National Park. However, it was later handed over to state custody.
Accommodation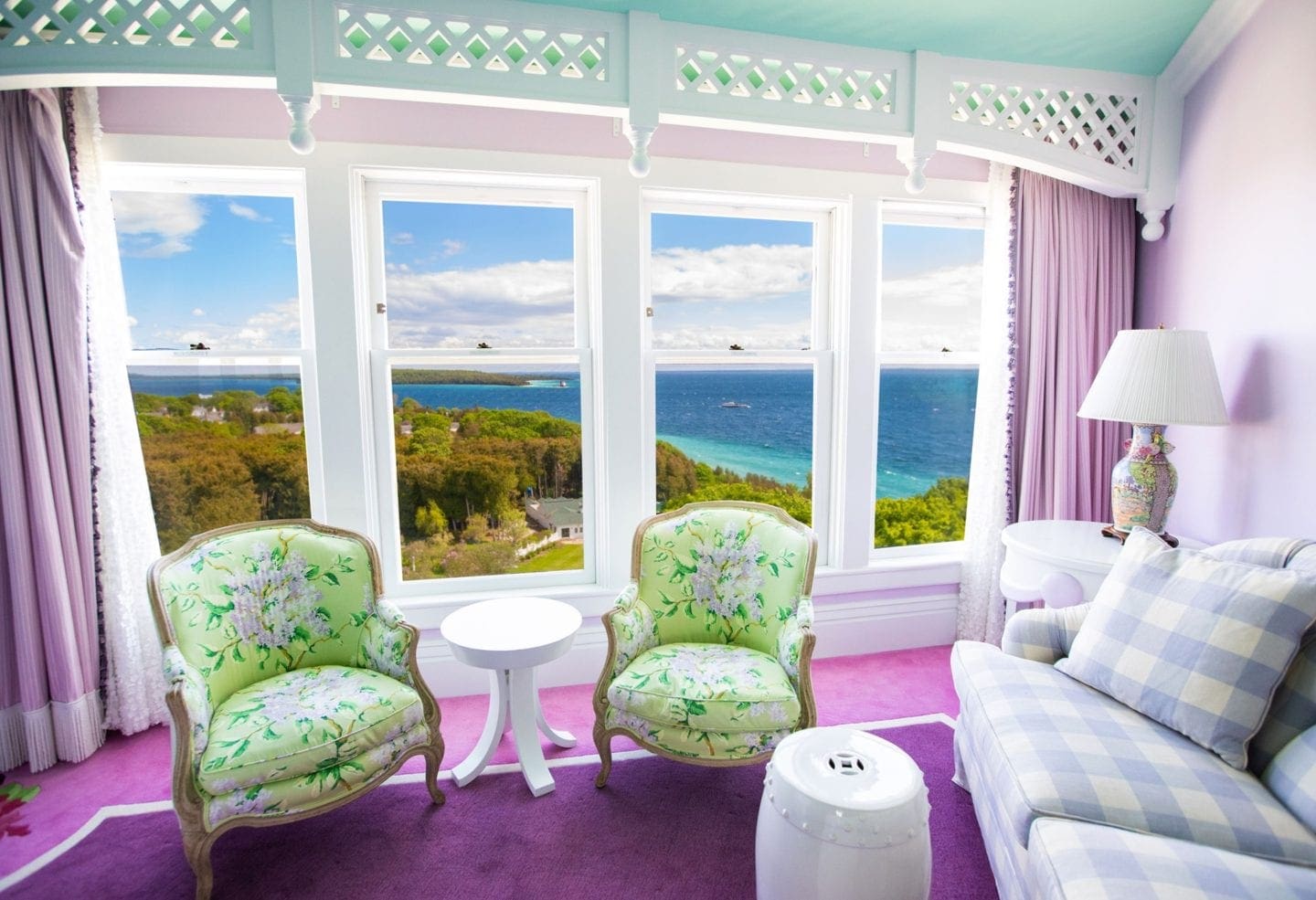 Mackinac Island is pretty small in terms of its area. However, it's a tourist destination, and quite a popular one at that, so there are quite a lot of options that you have when it comes to accommodation.
You won't find hotel chains here but there's the historical, over 130-year old Grand Hotel, several other hotels, & inns. There are bed & breakfasts and there are houses you can rent for your vacation on the island. Many of these houses are the Victorian buildings that Mackinac Island is known for.
Transportation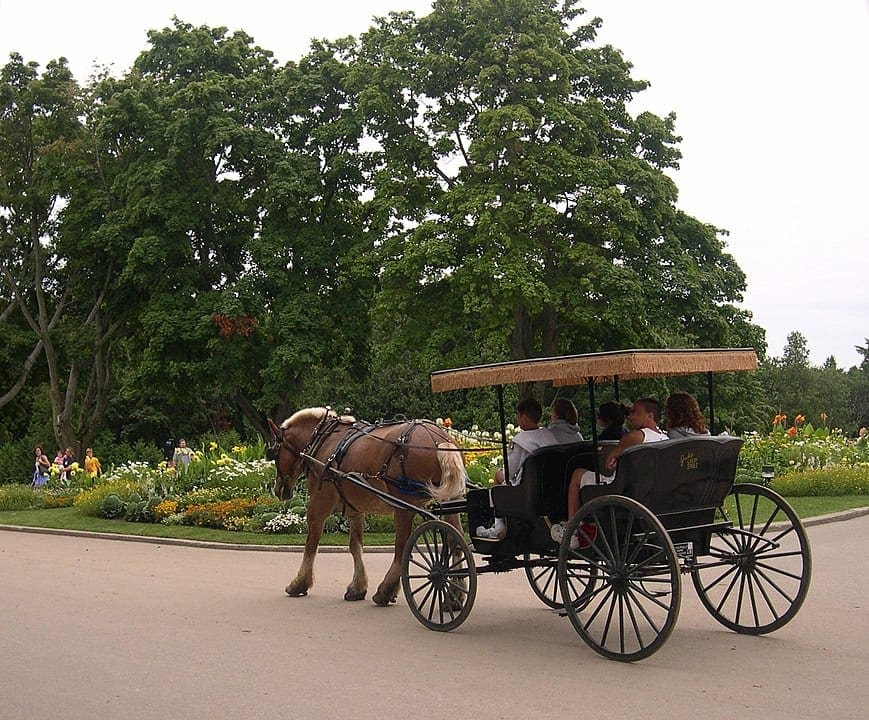 The only way to get into Mackinac Island is by ferry (the more popular mode) & by private plane. There are two ferry companies that provide services to Mackinac Island: Star Line and Shepler's. They do their boardings in Mackinaw City (in the Lower Peninsula) and St. Ignace (in the Upper Peninsula).
When you get to the island you can move around in horse-drawn carriages that serve as cabs or you can rent a carriage if you can drive it on your own. You can even explore a good part of the island on horseback. Otherwise, you can rent bikes to go around.
There are even carriage tours that will take you to some of the attractions of Mackinac Island.
Best time to visit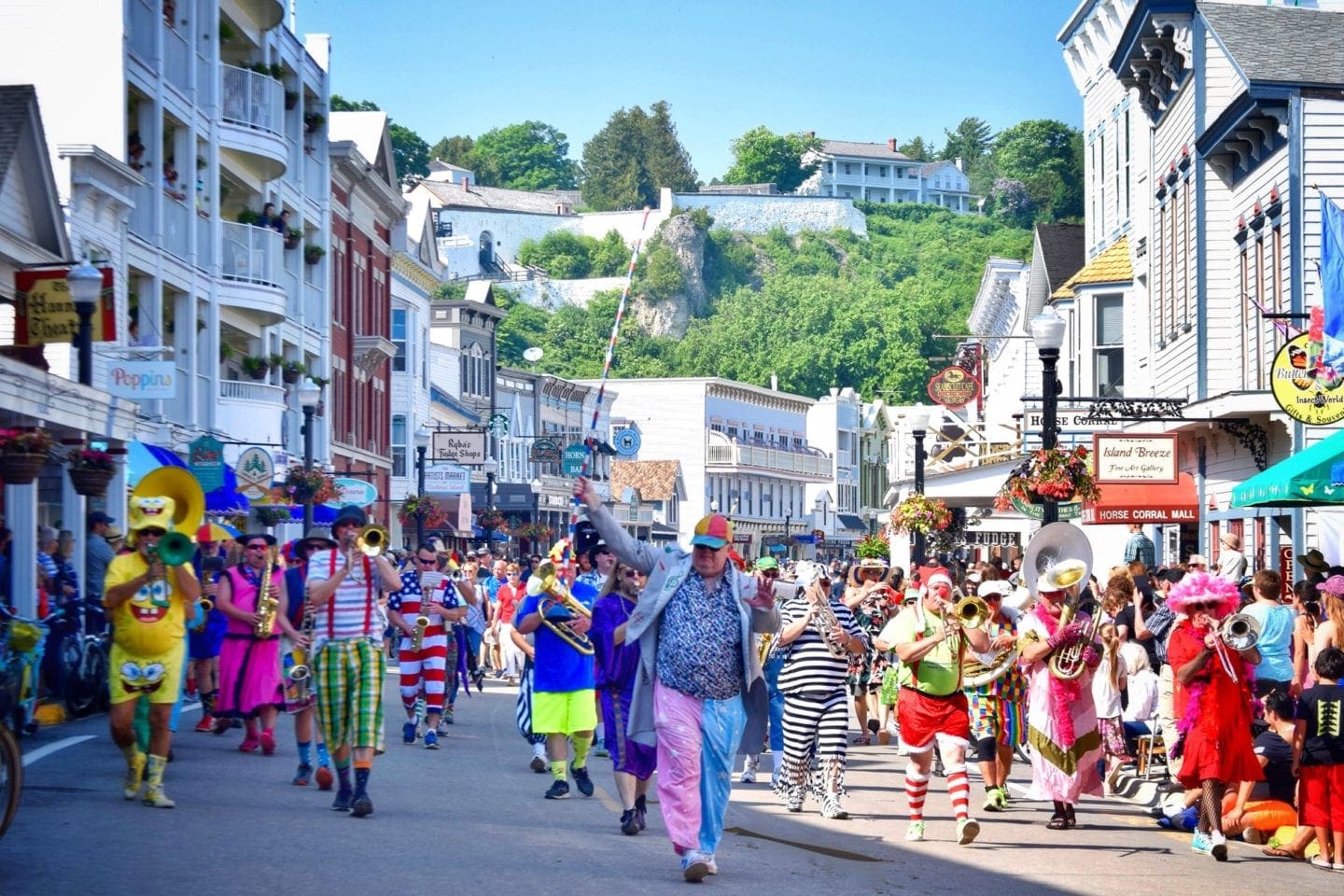 Mackinac Island is known as a summer destination. The months of June, July, & August make the high season for tourism on the island. This is when it get its warmest weather. With school being out for the summer, it's when most people vacation too.
It's in the summer that the Lilac Festival and the Fudge Festival take place; in June and August, respectively.
However, you could visit in May or wait until the peak season is over and go in September or October. In October you get to see some fall color and also enjoy Mackinac Island's fall events, which include Great Turtle Trail Run & Half Marathon, Mactoberfest, & Women's Wellness Weekend. And there are the Halloween celebrations too.
If you're visiting in the fall you will also be able to take advantage of the lower lodging rates & do a whole lot of discount-shopping.
Nearby destinations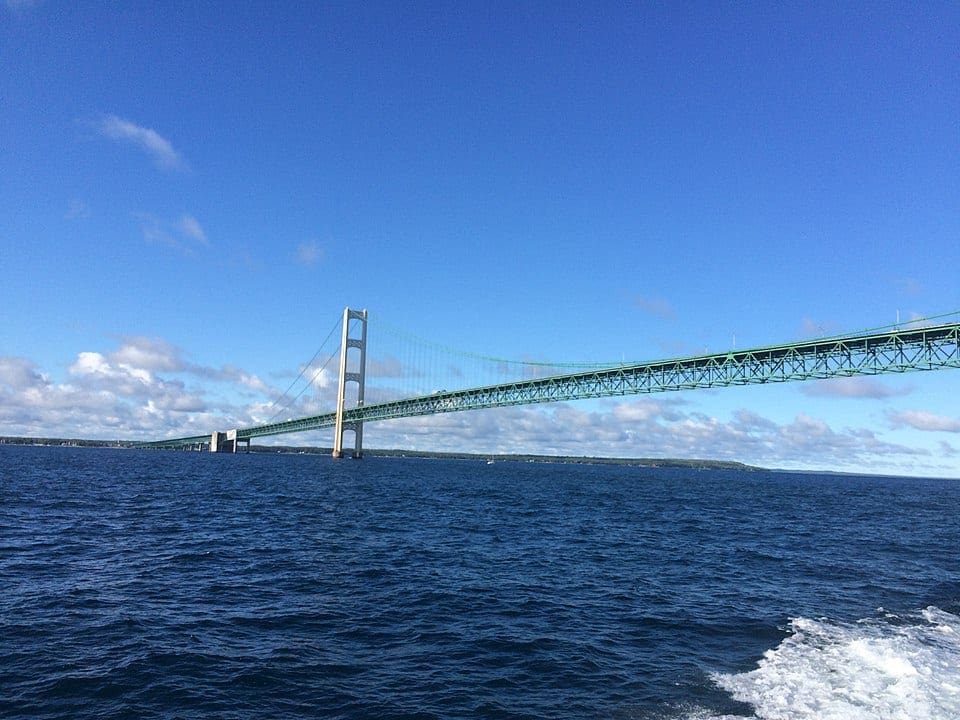 Despite this being a Mackinac Island travel guide, there are plenty of places to visit nearby. Being on Mackinac Island makes it easy to travel to both the Upper Peninsula as well as the Lower Peninsula of Michigan.
You could explore Mackinaw City & St Ignace. Other places you might want to consider visiting along with your Mackinac Island trip are Sault Ste. Marie & Traverse City.