There are so many airlines to choose from when flying across the world, but when you're flying that far you want it to be comfortable and enjoyable. Recently, I flew out to the Philippines, Indonesia & Taiwan which is about as far as I can go from home, so I knew I needed to choose wisely when it came to an airline. I ended up flying with EVA Air, & here is my complete airline review: EVA Air for you to use when deciding for your next trip: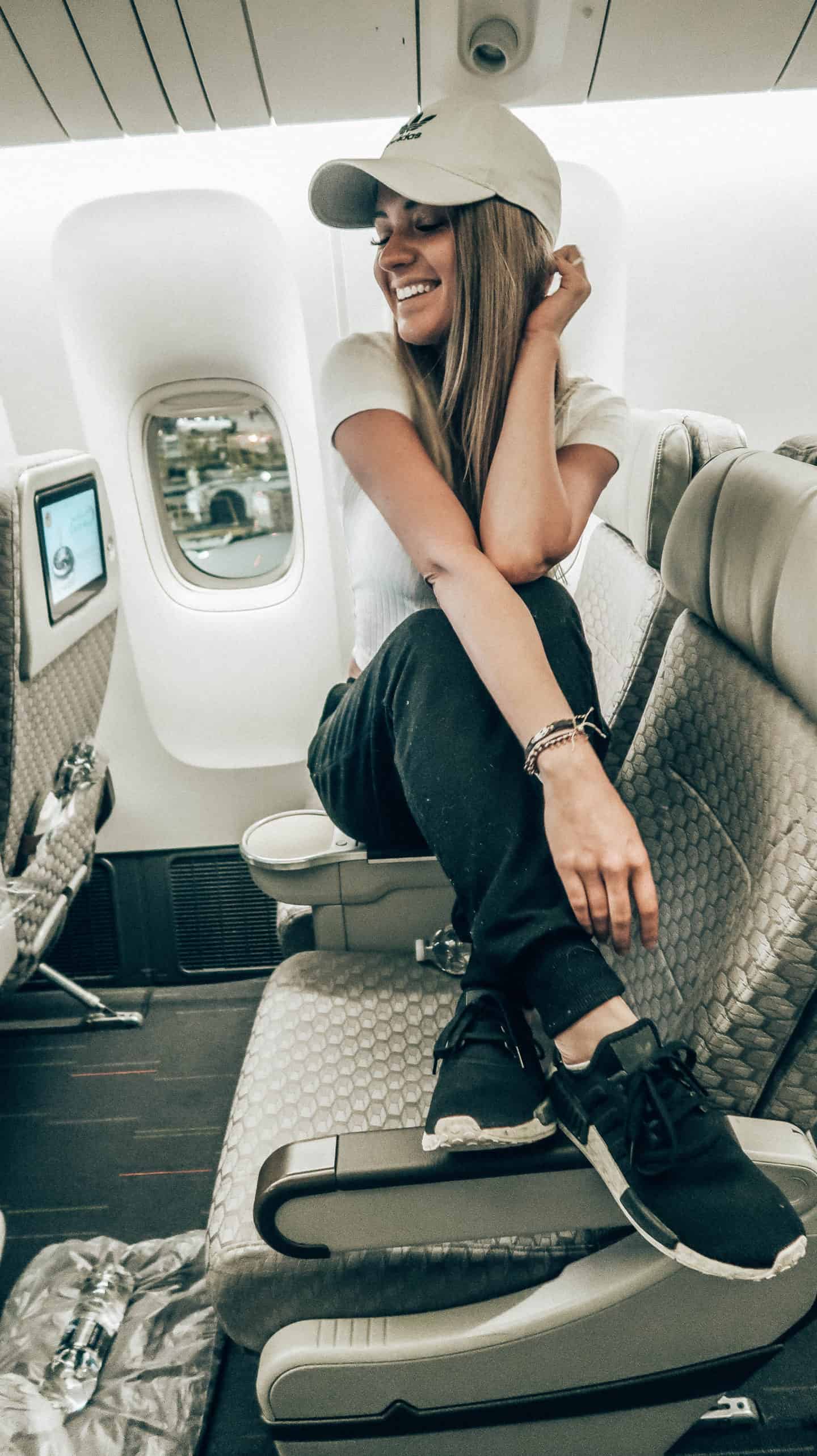 Booking with EVA Air
The booking process with EVA Air is very smooth. For this trip, we booked from Chicago O'Hare to Denpasar Bali. This included a stop in their home base of Taipei.
There are three options to choose from: Economy, Premium Economy or Business Class/Royal Laurel Class/Premium Laurel Class. We ended up going with Premium Economy & we are very glad we did! While Economy did see more comfortable than most airlines I have seen (lots of space & amenities still!), the Premium Economy felt like a typical First Class domestic flight!
Another great thing I noticed when booking is that most of their flights leave in the evening so that you can sleep through most of your journey. It ends up flying by this way, so I greatly appreciate the thought they put into this.
Booking Rating: A
Amenities
This is where I was blown away and why I was so excited to review EVA Air! You get so many awesome amenities like slippers, a toothbrush, toothpaste, lotion, chapstick, a comb, SO MANY THINGS! Plus the blanket they give is more of a comforter that leaves you extra cozy. I felt incredibly comfortable on this flight & it made it seem much shorter than it actually was.
Amenities Rating: A+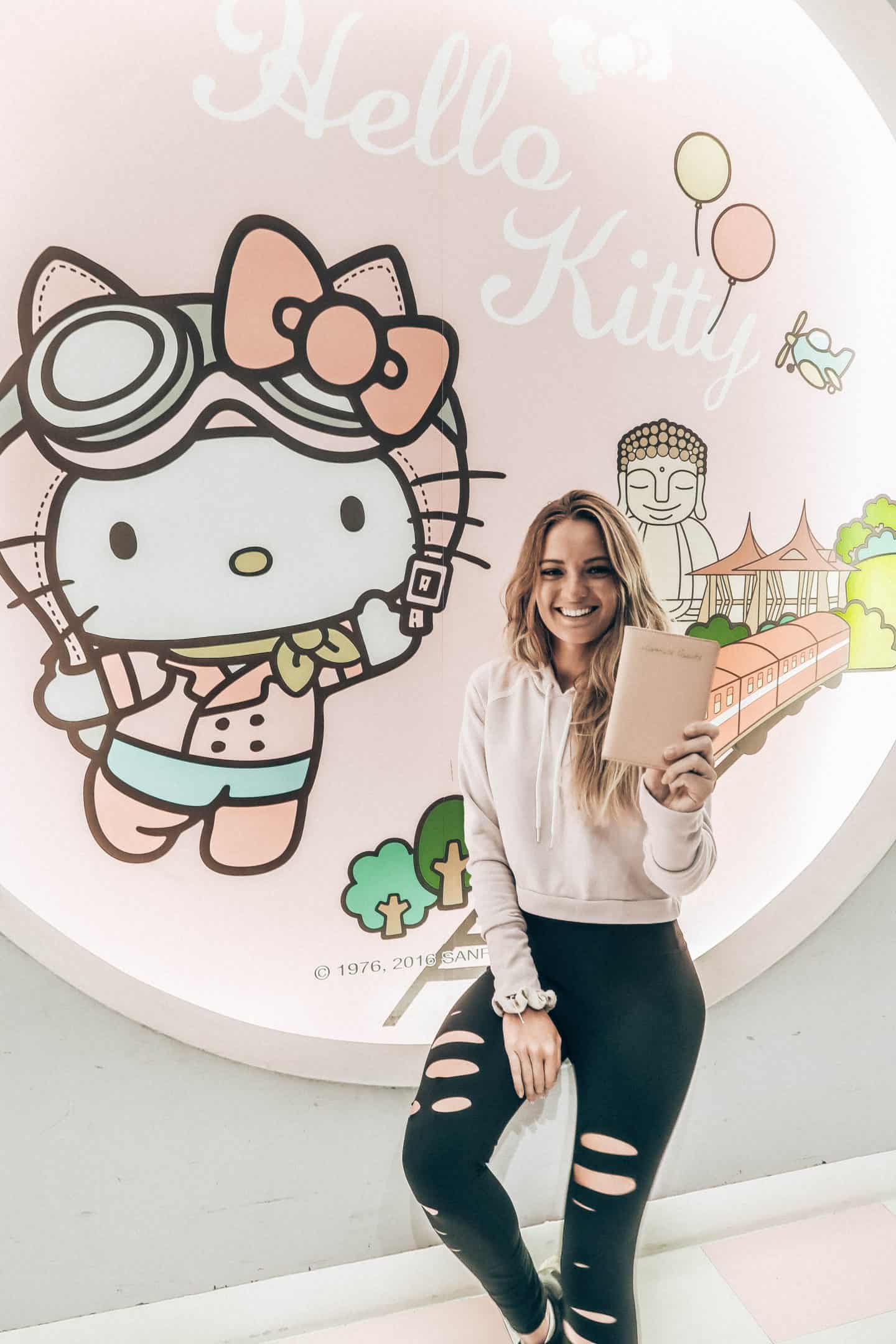 Seats
I was quite surprised by the seats. They reclined a good amount, which is important to me because I struggle to sleep sitting up. My favorite part about the seats were the footrests. This helped me stay in even more of an incline which allowed me to pass out pretty quickly! The size of the seats themselves was also good. I was pretty comfortable!
Seating Rating: A-
Food
I can honestly say I have never been on an airline with food I actually enjoyed… until EVA. When they set the menu down in front of me I was in absolute shock – not only did we have great food coming, but we had choices! & the beverage menu was HUGE.
Having so many great options that genuinely tasted good made it feel like a much more comfortable time, especially when you are on the plane for as long as you are.
Food Rating: A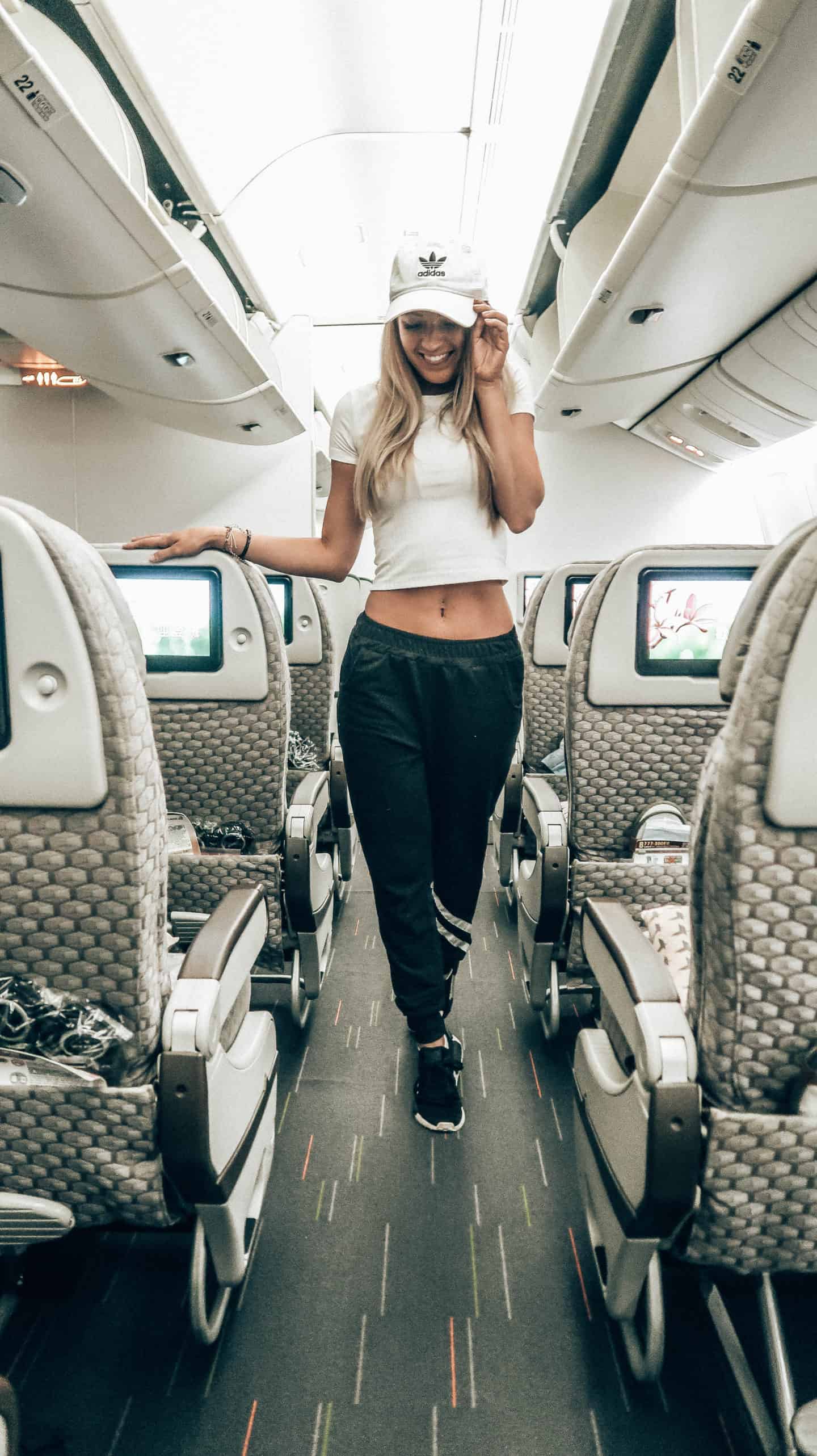 Service
I think this is what made EVA stand apart from every other airline I've been on. The hospitality at every part of the process was outstanding, from help with booking to checking in to the service on the flight itself – it was amazing.
When on the flight, the flight attendants are extremely attentive & helpful with everything you need. Plus, one of the things I loved the most was how clean everything was kept. The bathrooms are always spotless (something that you don't usually expect on a plane).
Service Rating: A+
Awards
If an airline is truly great, they will be awarded for it. EVA Air is no exception, and I was happy to discover these for as I reviewed EVA Air. They have received all of the following awards in 2019:
Top 10 International Airlines by Travel & Leisure
Best Premium Economy Class in Asia by TripAdvisor
Best Business Class in Asia by TripAdvisor
Travelers' Choice Major Airline in Asia by TripAdvisor
Top 10 World's Best Airline Award – 3rd place by TripAdvisor
Overall
Overall, this was an incredible airline experience. I don't usually get happily surprised by an airline (if anything, it's normally the opposite experience), so EVA Air definitely blew it out of the water. I will be a loyal customer on all of my Asian adventures!
Overall Rating: A