Lately, bachelorette parties are become a fun destination event for all of your closest girlfriends to get together & celebrate your love. What's better than that?! Scottsdale is a very popular bachelorette party destination, & for good reason. Here's my guide to having the best possible bachelorette party in Scottsdale!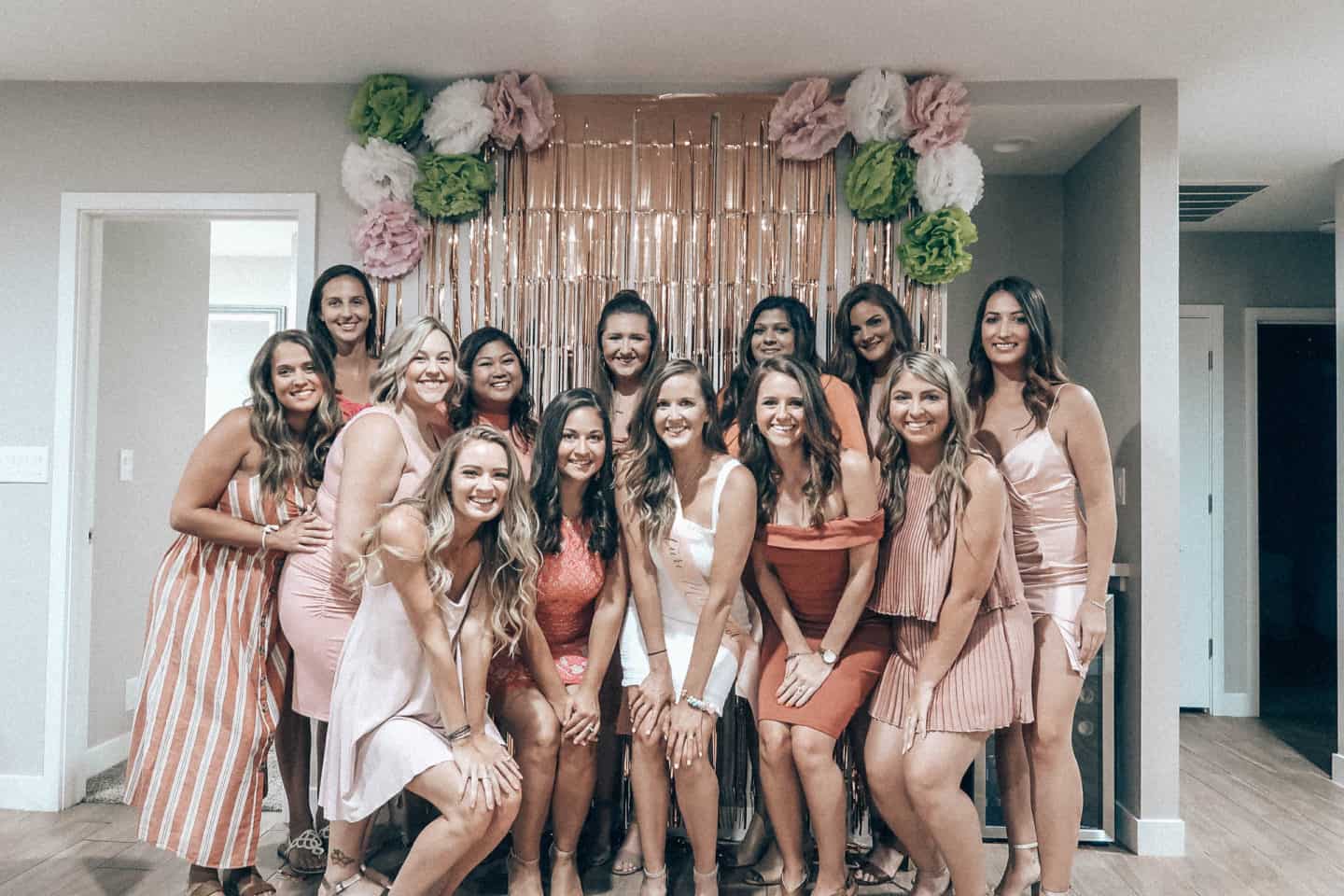 Where to Stay
If you are going here for a weekend with the girls, you'll want to stay in the middle of all the action – Old Town Scottsdale. Here you will find all of the bars, amazing restaurants, & all of the fun things to do!
If you have a large group of girls, an AirBnb is probably your best bet & there are plenty of options. We LOVED the AirBnb we stayed at which had a great pool where we spent plenty of our time:
https://www.airbnb.com/rooms/24968575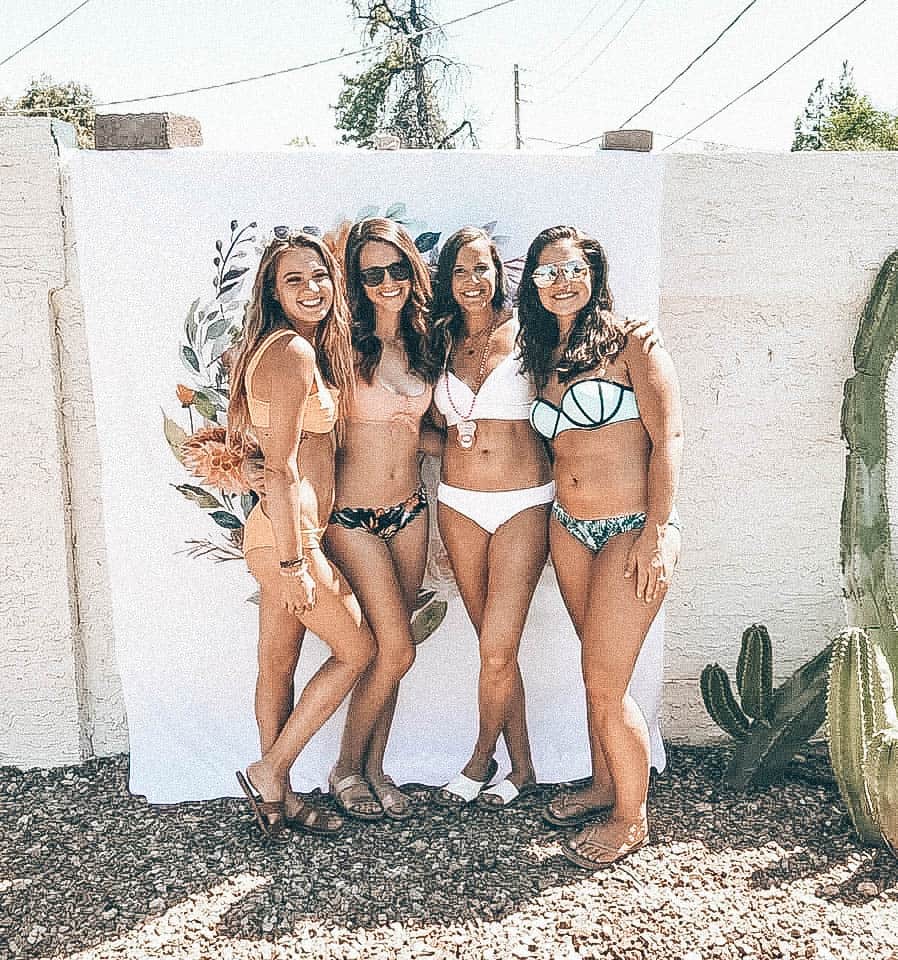 Where to Eat
There are a surprising amount of great places to eat in Scottsdale! Despite this, my first recommendation is to plan to cook a few easy meals if you have a big group. These weekends can get pricey, so take a trip to Costco like we did & save on some easy food & stock up on alcohol. When you DO want to go out, here are some places I definitely recommend for a bachelorette party in Scottsdale:
Brunch: The Montauk. This is such an "insta-worthy" spot for brunch & you will be able to get a ton of cute pictures! We even had live music during our brunch which was amazing. The food is great, & they even have large shareable drinks.
Lunch/Dinner: Postino. This is my FAVORITE place in all of Phoenix. You have not had bruschetta until you've had it here. Get a board of a bunch to share along with a nice bottle of wine & you will have a blast!
Dinner: Dorian. If you are looking for a nice little dinner spot before you head out to party for the night, this is an awesome place to go. It is super cute inside, food is great, & the best part is that they brought us through a secret passage to a busy & fun bar with a karaoke room! Plus, it's right there near all of the bars you'd want to go to.
Where to Party
Old Town is Scottsdale is definitely where you want to be to party. There are so many bars to choose from & you are bound to have a great time wherever you go. The streets are always overflowing with people hopping from bar to bar!
If you are looking for a great bar to get a table at & really go all out, I highly recommend Dierks Bentley's Whiskey Row. Even if you aren't a country music fan! This bar played all of the hits (including some great 2000's jams) & you have your own table & ledge to dance on. It's a great crowd & a great place to have a blast with your girls.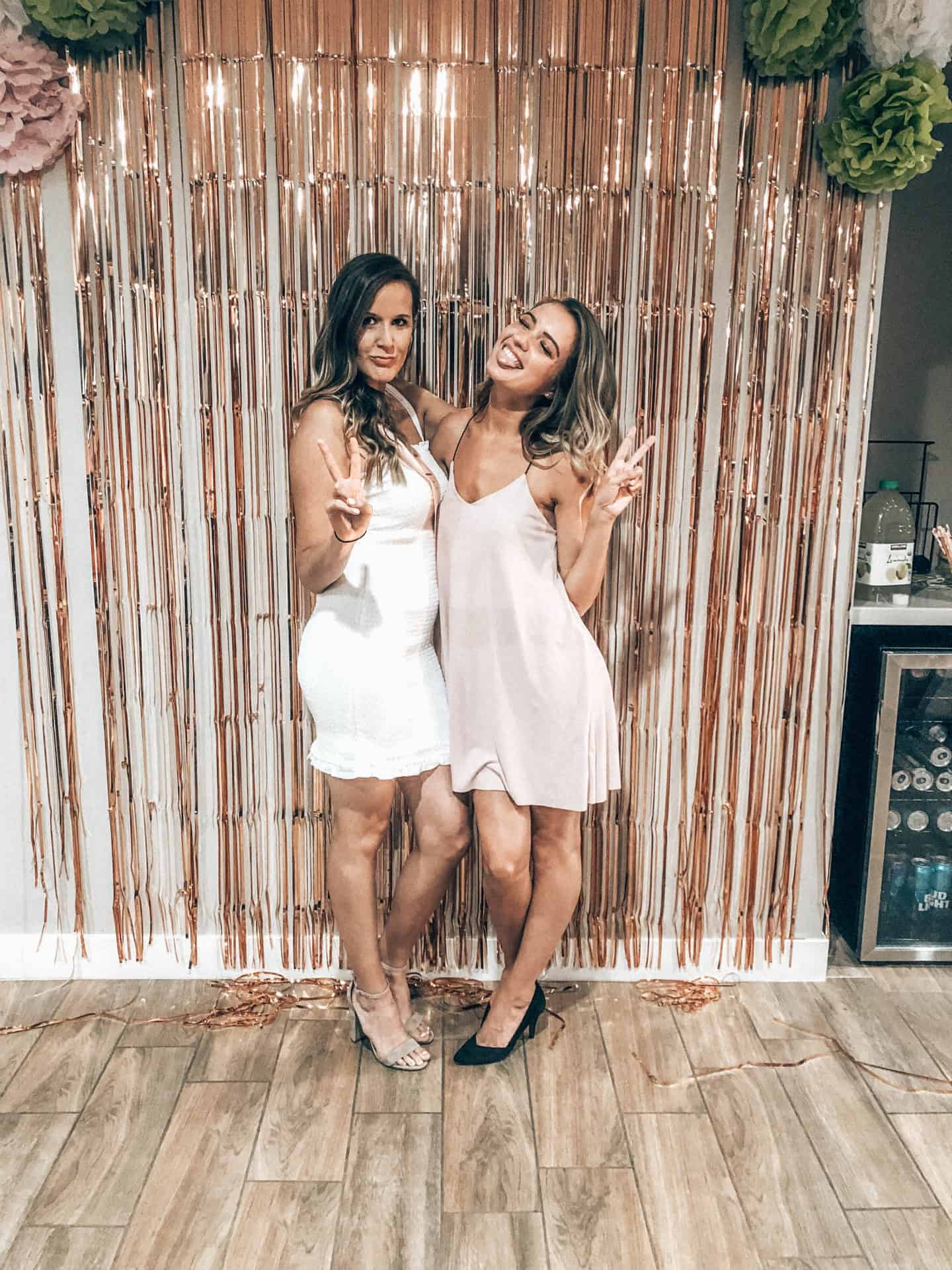 What to Do
Celebrating your friend's love is an awesome reason to have a fun weekend with your friends. Here are some great ideas for what to do at a bachelorette party in Scottsdale:
Spend your first night giving the presents & playing some (possibly inappropriate) games! It's a great way to get the weekend started.
Go out for brunch & enjoy some bottomless mimosas, or whatever drink you fancy!
Spend a day in your pool! There are so many fun things you can do here. We brought some cute floaties, took pictures, & played beer olympics for a day. It was probably one of everyone's favorite days.
Go enjoy a peddle tavern. This is such a fun option for you to do with friends where you blast your favorite music, drink, & stop at a bunch of bars!
Are you adventurous? Go for a hike! There are amazing hikes nearby. Camelback Mountain is a great option, but make sure you don't go on too strenuous of a hike up it if you plan on doing a bunch of drinking over the weekend.
Have a fancy night out! Go to a nice restaurant & follow it up with bottle service at a fun bar.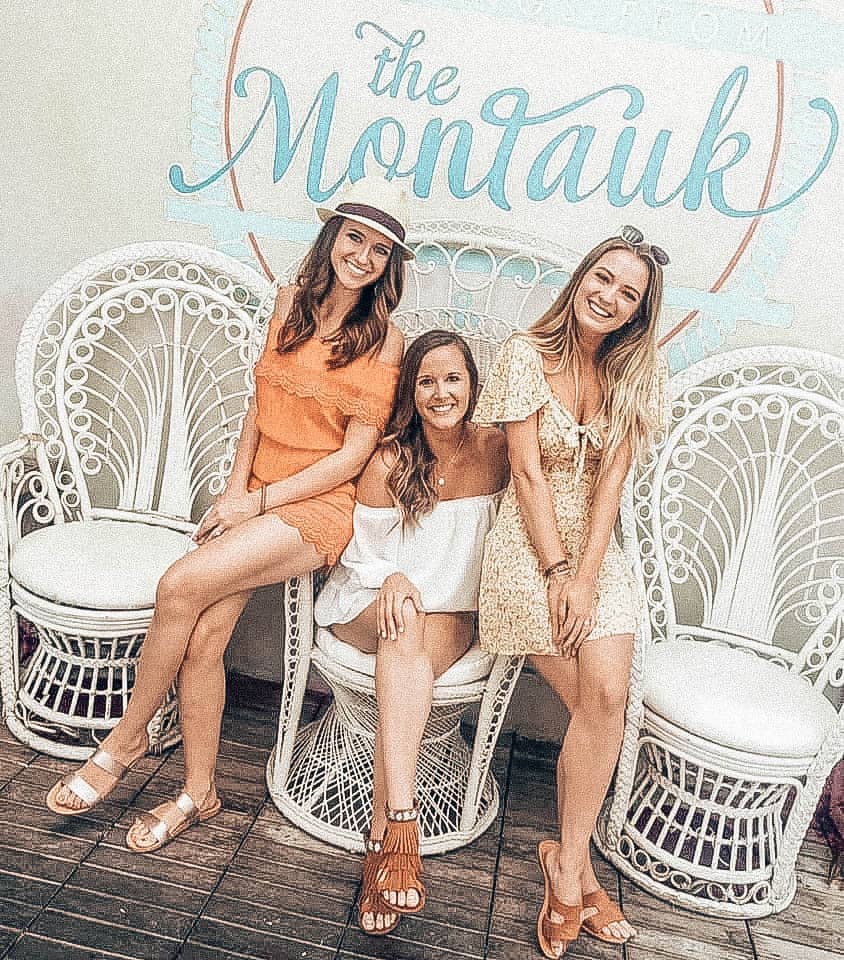 I hope this guide helps you have the best bachelorette party you can possibly have while in Scottsdale! Enjoy!