This post is sponsored by Pantene. All opinions are my own. Thank you for supporting the brands that make Meghan Laurie possible!
If you have been following me for a while, you know I tend to be pretty natural with my hair & makeup. I usually let my hair air dry, but when I do this it can get frizzy. So lately, I've been checking out a bunch of different haircare products so that I wouldn't have to use styling tools but could still have gorgeous hair. So I am super happy to review Pantene Pro-V Intense Rescue Shots!
Texture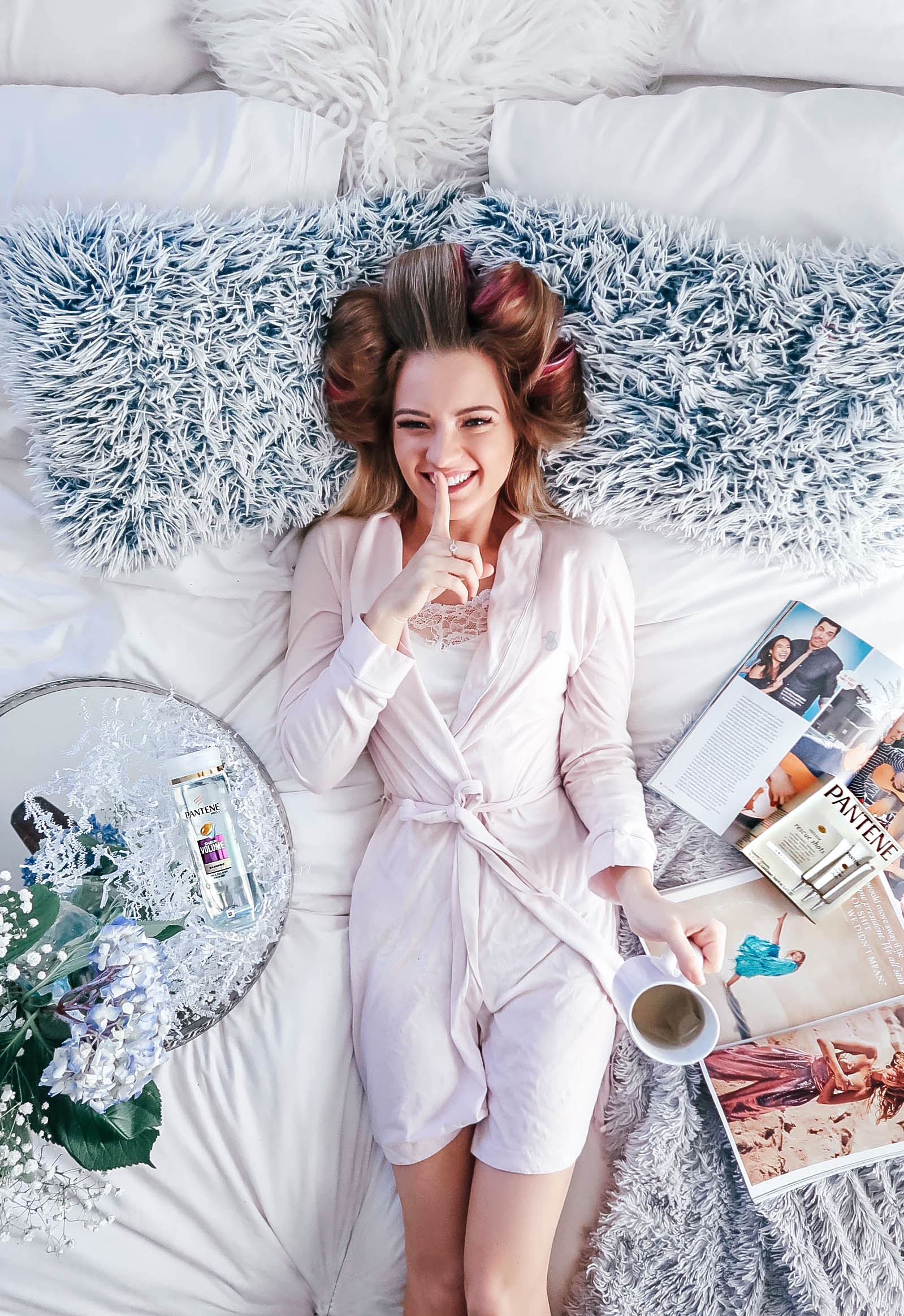 When it comes to haircare products, the texture is the first thing I pay attention to. With my fine hair, the texture of the product can really affect my hair by weighing it down or feeling greasy. BUT Pantene Pro-V Intense Rescue Shots surprised me! It was light-weight & fluffy without any grease which made me feel way more comfortable putting it in my hair.
Texture Rating: 9/10

Smell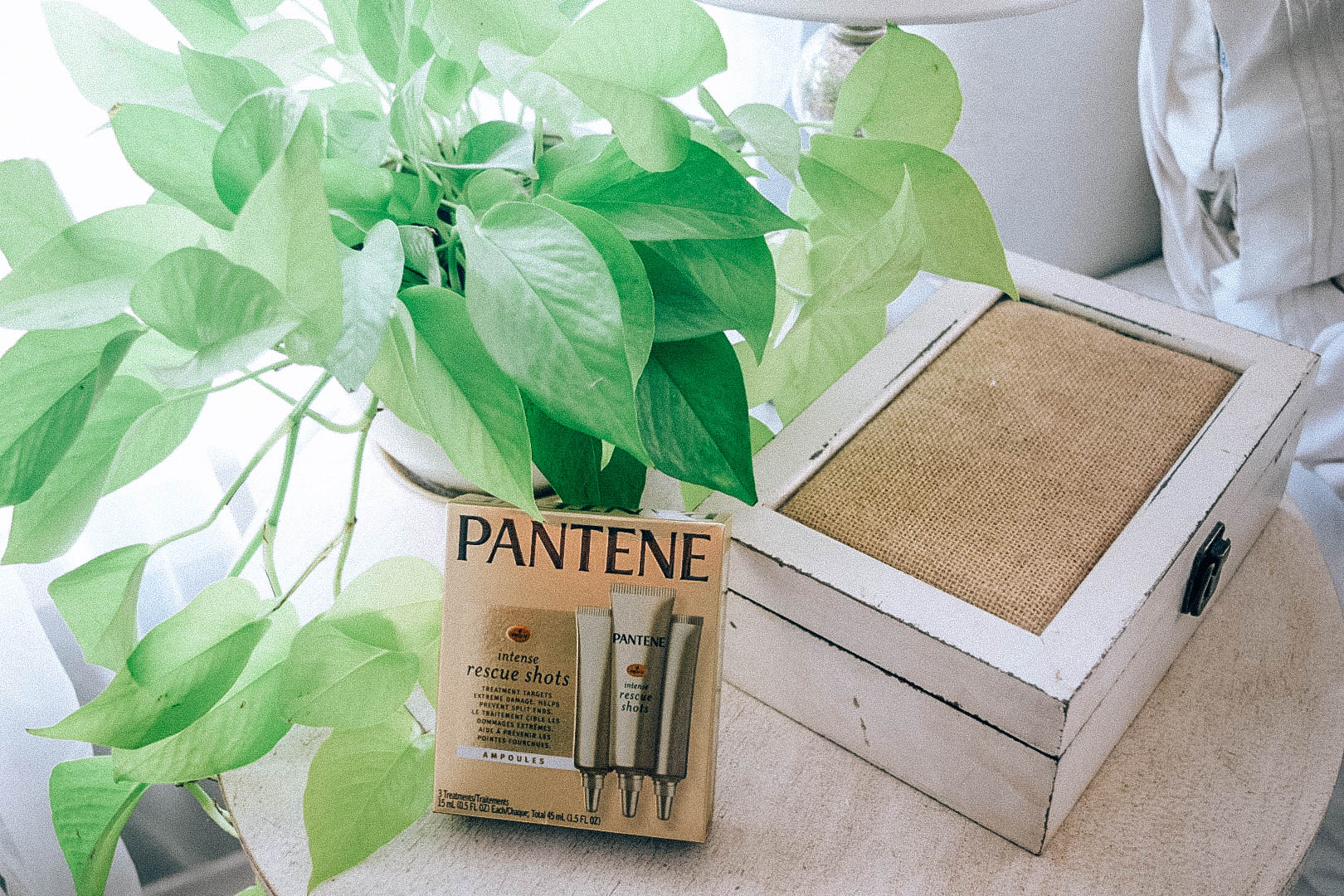 No one wants to put something stinky in their hair where it seems like smells last foreverrrr… so I was very happily surprised by the smell! It smelled so good! Even my husband noticed later that day & commented on how great my hair smelled.
Smell Rating: 10/10
Results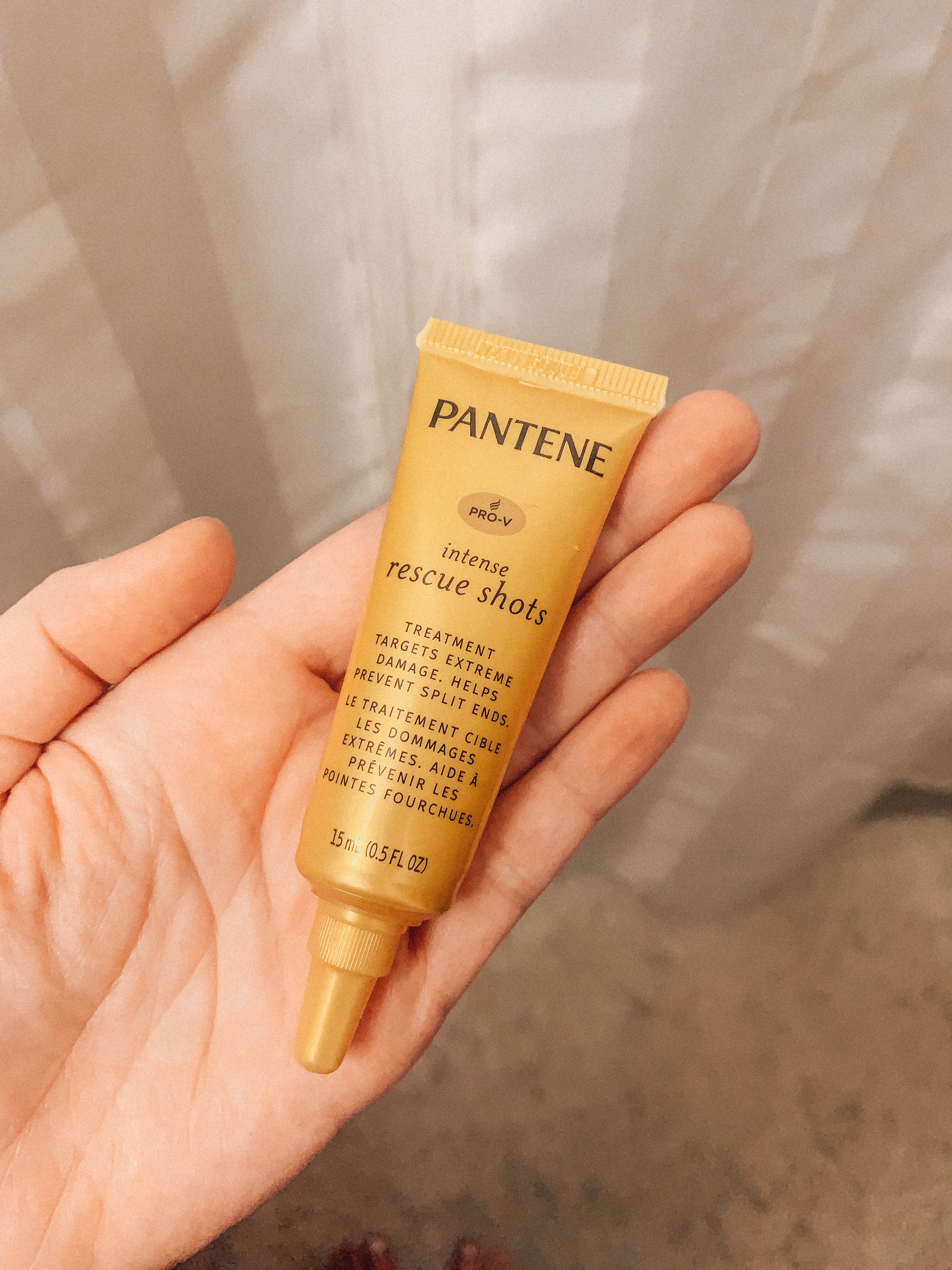 Now what really matters the most – the results. When I got the chance to review Pantene Pro-V Intense Rescue Shots I didn't go in with the highest expectations, because there are a ton of products out there that work for some people & not others, & I tend to be on the "not others" side of things. But I really did feel a difference! My hair felt healthier & shinier right after using it. And it's so easy to use! Apply to damp hair from root to tip targeting areas that see the most damage. Leave in for 30 seconds. Rinse for 30 seconds.
Results Rating: 9/10
Overall, this was an amazing product for my hair! My hair was fluffy, soft & shiny without being weighed down. I definitely recommend it!!
This content is sponsored by Pantene. All thoughts and opinions are my own.