Hiking is THE best thing you can do while in Sedona & is the main reason most people come. There are so many different trails that you can choose from, so I wanted to put together a guide of the best hikes in Sedona so you can find the perfect option for you.
1. Devil's Bridge Trail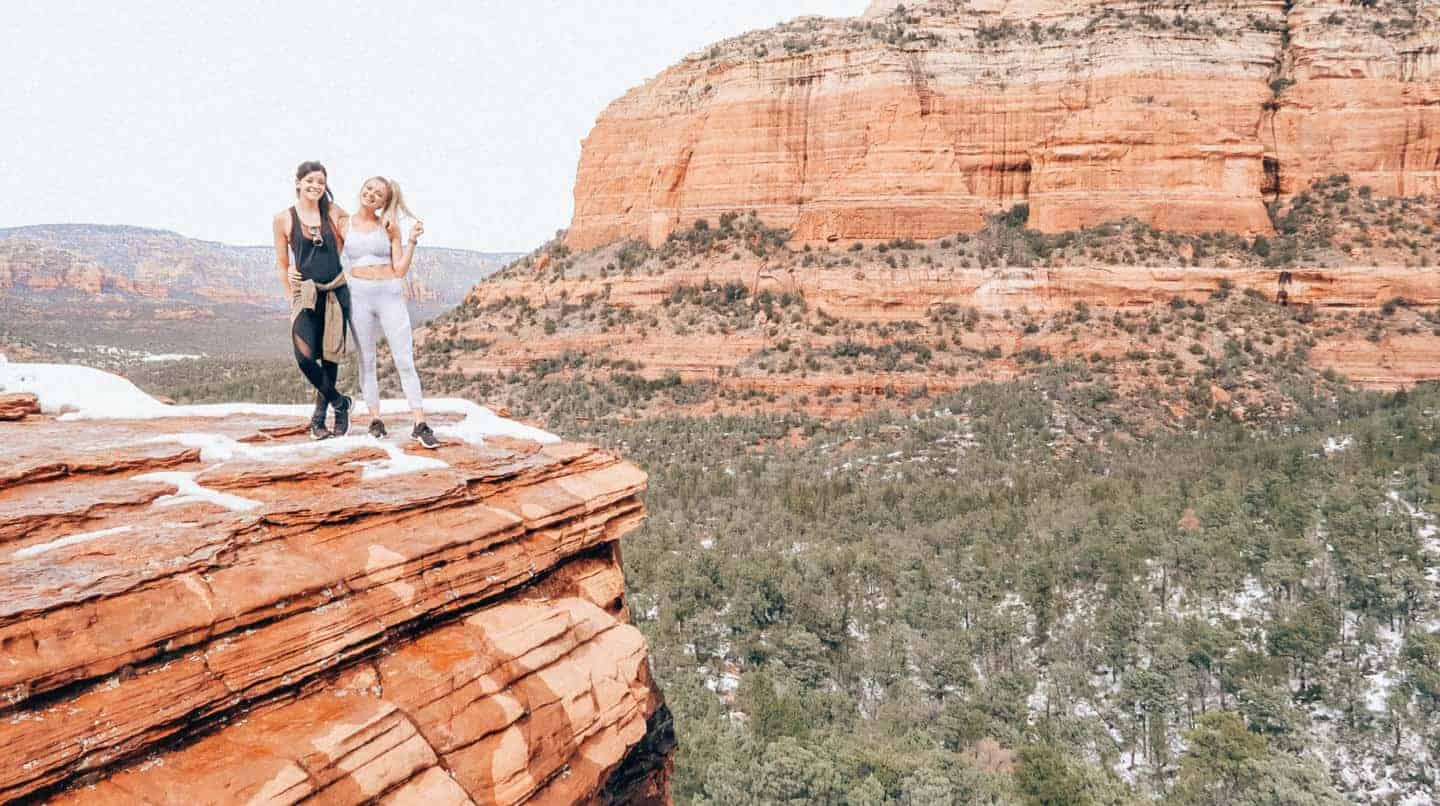 This was actually my first hike ever in Sedona & it is a truly beautiful one. It's also one that is on the easier side, so it is frequented quite a bit. This trail is 4.2 miles roundtrip & starts off with a wide trail shared with Jeeps & ATVS, & then slowly gets narrower & steeper.
Once you get to the huge sandstone arch (the bridge) you will be graced with some of the most beautiful views of Sedona that you can find. You are even allowed to walk out onto the bridge, but be very careful!
2. Cathedral Rock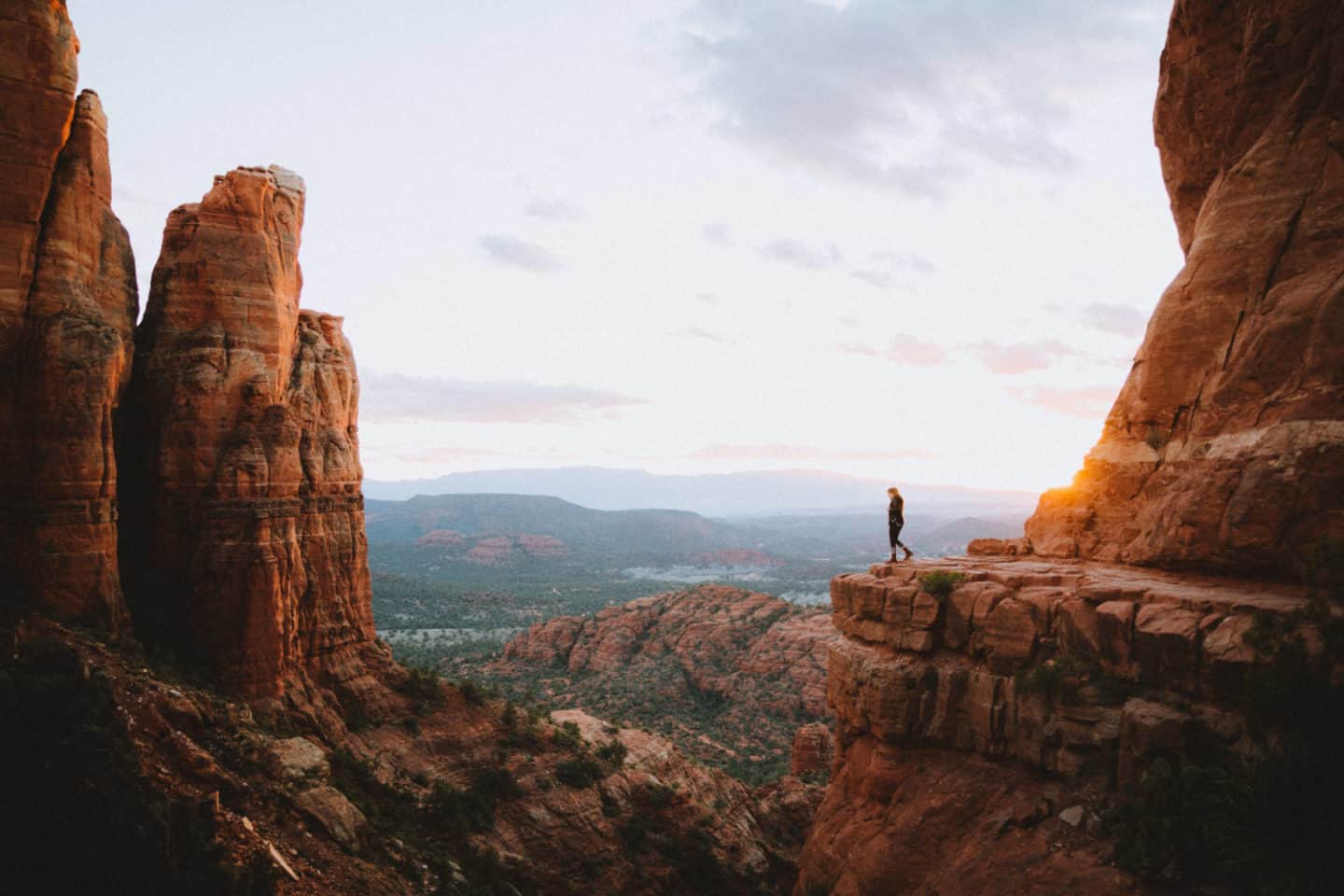 One of the best parts about this hike is how short it is – only 1.4 miles roundtrip! However, the hike is of moderate difficulty where you may want to use your hands in some spots. But it's a popular trail for a reason… It's gorgeous!
Once you get to the saddle, you will have amazing views of Courthouse Butte, Bell Rock & Mogollon Rim. It's also a very popular spot due to it being one of the main vortexes of Sedona.
Keep in mind that the hike has little to no shade, so make sure to pack enough water!
3. Soldier's Pass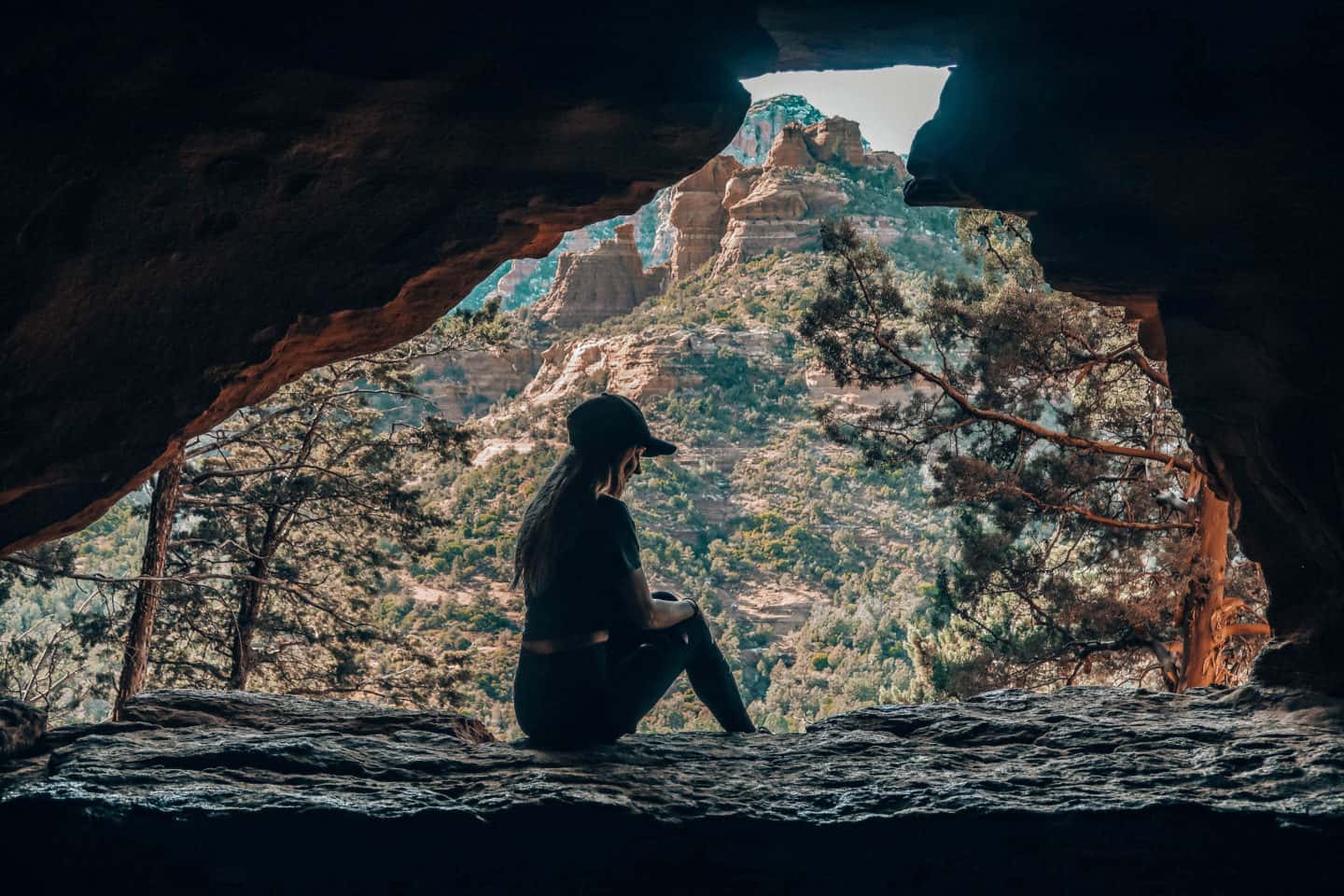 This was definitely my favorite hike of them all! However it's a little tricky if you want to get to the arches (objectively, the best part). To get to the arches it is actually a pretty quick hike, however if you want to climb in them you will need to be pretty fit & okay with heights.
If you want to make it to the arches, look out for this sign & this fork in the path: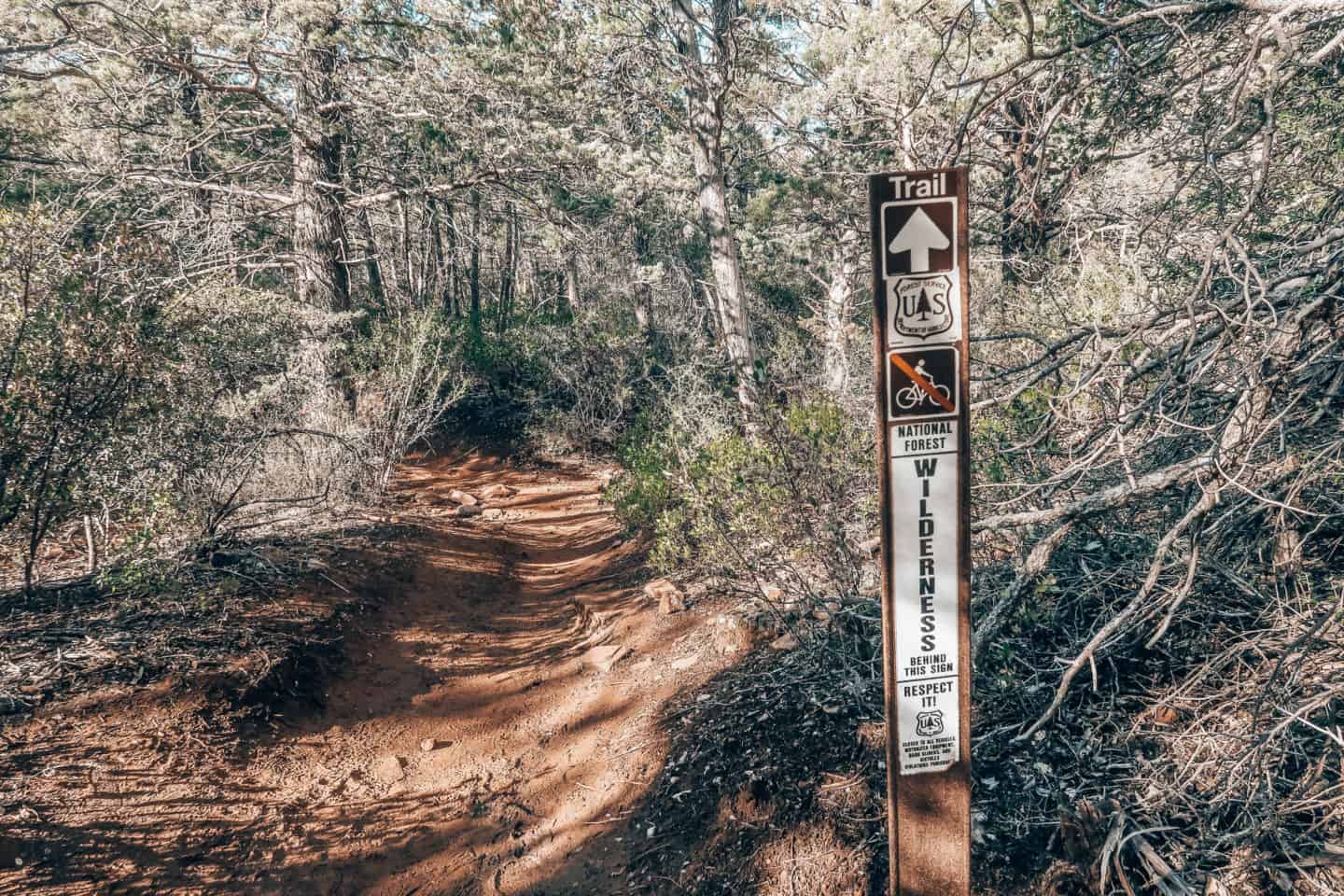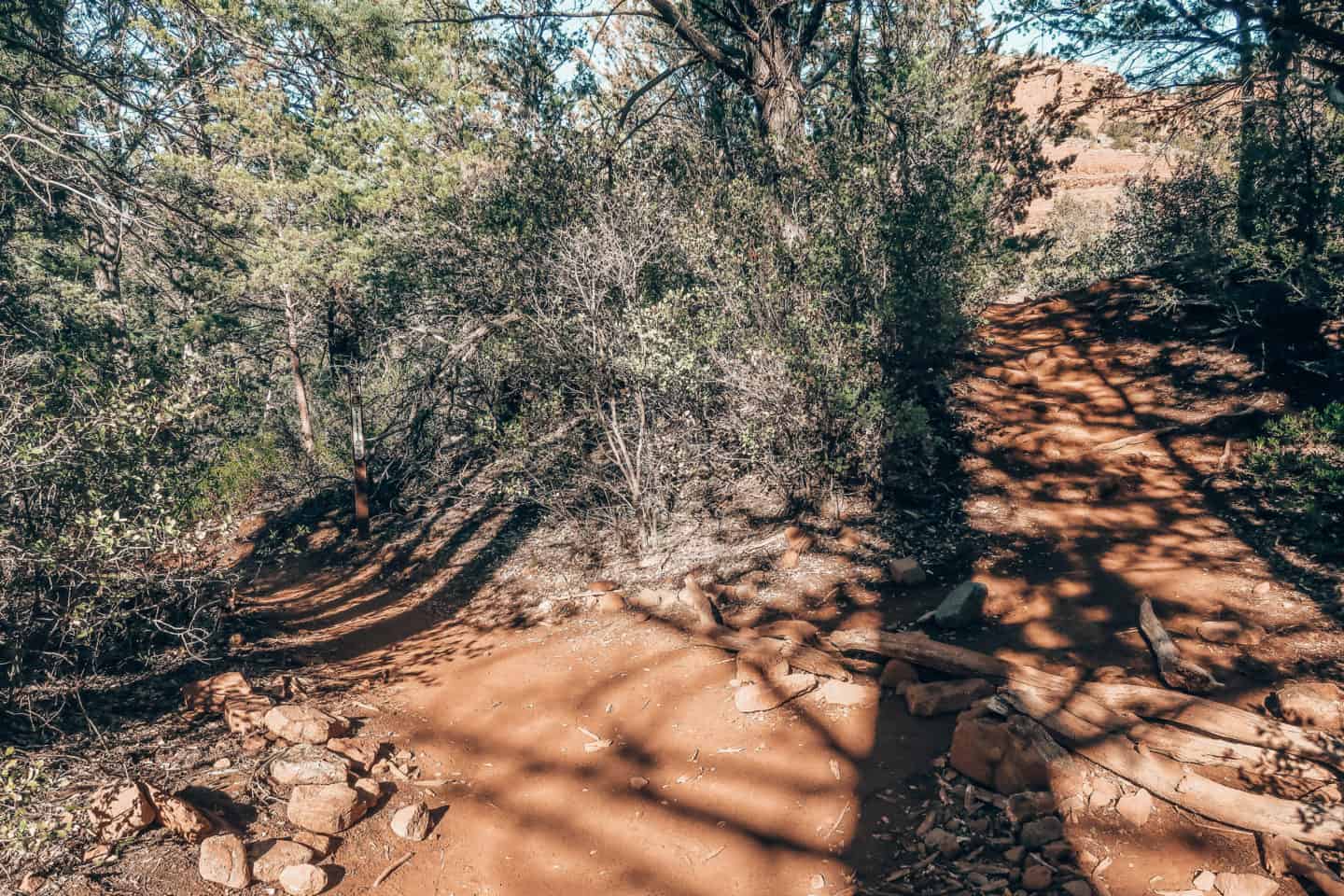 The sign is AFTER the fork, so if you see it, you've gone slightly too far. Take a right at the fork & you will get to a large open mesa. Keep going & you'll soon reach the arches!
These are my three FAVORITE hikes in Sedona, & if you don't have much time when you are visiting I would recommend fitting each of these in. Enjoy!!