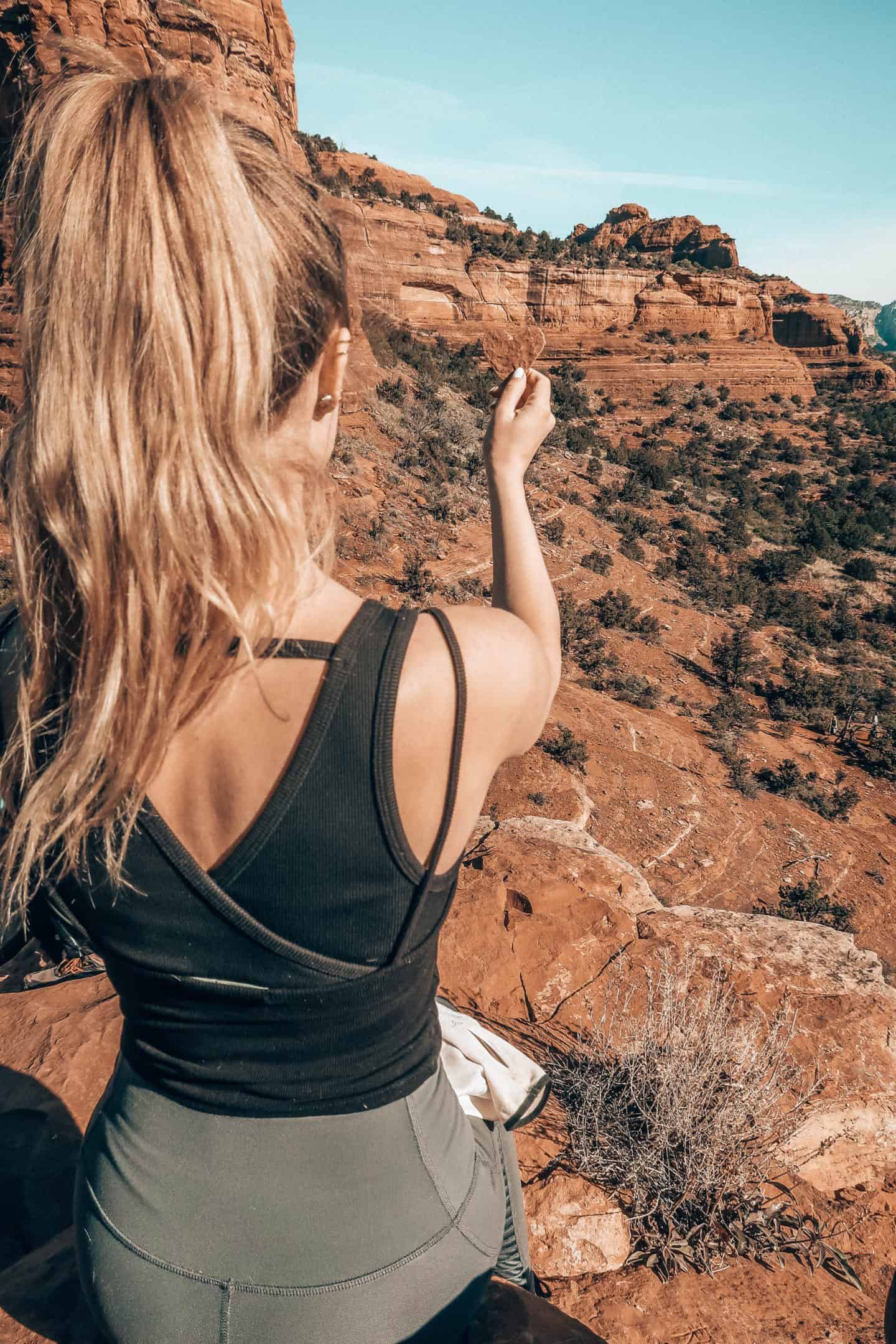 I didn't know much about Sedona vortexes before visiting, although I had heard about the awesome sense of spirituality here. I will say, this isn't something I usually get into, but I love to experience & try new things when traveling so I thought this would be the perfect opportunity.
What is a Vortex?
The vortexes in Sedona are thought to be areas where there is intense energy that can lead to healing, meditation, & a magnification of emotions that you may be feeling. Many people come to these vortexes as a sense of self-exploration. It is said that most people will feel an uplifting energy when experiencing a Sedona vortex. However, the main purpose of visiting a vortex is to create a sense of balance & harmony in your body.
Where are the Vortexes?
While all of Sedona is said to be a vortex, there are 7 specific places in Sedona that are believed to have extreme levels of energy, & each place offers different benefits, however there are 4 main vortexes that you will definitely want to check out:
Airport Mesa Sedona Vortex: This is one of the most popular vortexes in Sedona, mainly because of it's very convenient location in the center of town. If you want to get to the top you will have to do some tricky hiking, but you will be rewarded with amazing views. Some people even claim to see colored orbs. This vortex has a masculine energy which is if you want to take charge of your life & have more self-confidence.
Bell Rock Vortex: This is considered one of the most powerful vortexes out of them all. This is one of the vortexes where you don't have to climb too high – the strongest energy can be found at the lower levels. This is a very balanced vortex with masculine, feminine & balanced energy. It will help you define how you treat others compared to yourself & balance your mind, body & soul.
Boynton Canyon Vortex: At this vortex, the actual point of energy is up for debate. There are two red rock formations that people believe give off the energy, while some people think it is inclusive of both & everything in between. This is another vortex with balanced energy that benefits relationships in intimacy, honesty & openness.
Cathedral Rock Vortex: This is one of the most beautiful vortexes you can visit! To get to the point of energy, you will need to get to the saddle of Cathedral Rock, but it is a very difficult hike that isn't for everyone. This vortex has feminine energy which helps you slow down, achieve calmness & connect with your inner thoughts.
What was my Experience with the Sedona Vortexes?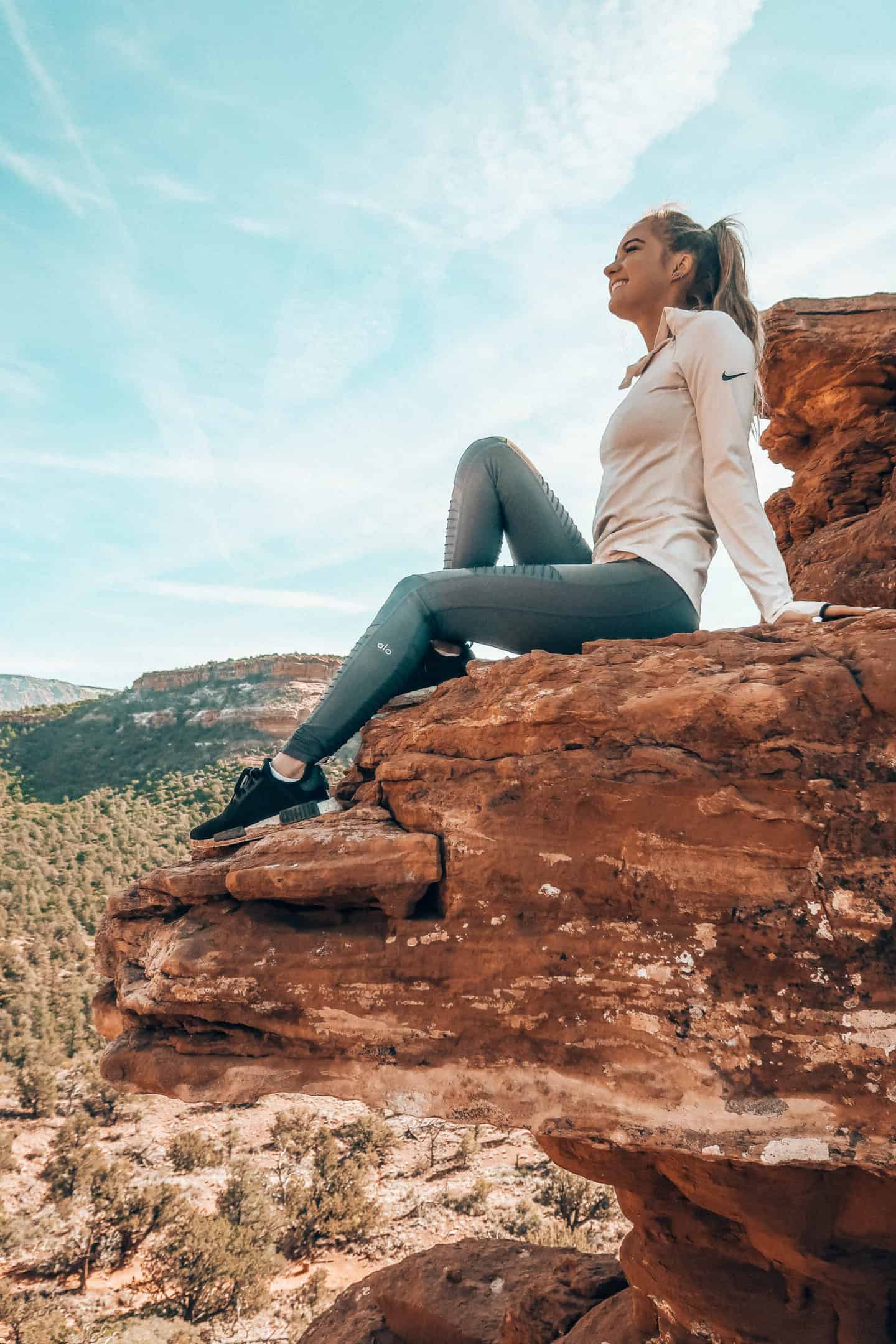 Disclaimer: I went into this experience with an open mind, however this is not something I have done before or had the strongest belief in. But it was something I definitely wanted to try while in Sedona!
I decided that I wanted to try out Boynton Canyon because of the great balanced energy. When I reached the area between the two red rock formations, I did feel a little bit of something… Like a sense of happiness & calm at the same time. However, it wasn't much.
Then I decided to climb one of the red rock formations & sat at the top with a man who comes every day to play his flute. & this is where I felt something, although I'm not totally sure it was the vortex's doing. From the top you can see some of the most beautiful views & the man played some beautiful songs allowing for one of the most peaceful & meditative moments of my life.
Whether you believe in it or not, the vortexes are absolutely worth the visit. Please let me know if you visit any & if you feel anything! Also, check out my blog post, Sedona in a Weekend to see everything else you should do on your visit.