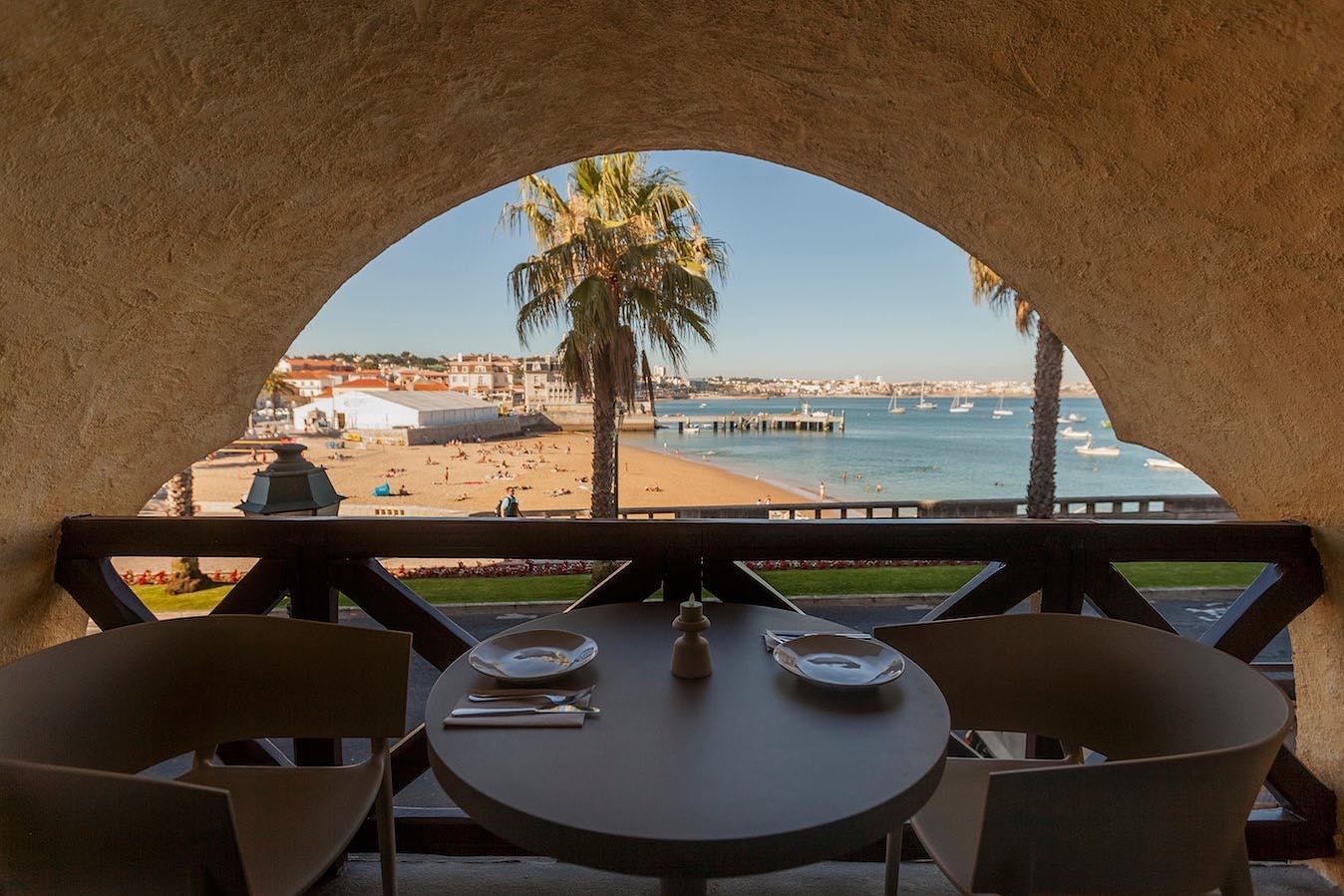 Being a seaside resort that was once a fishing village, seafood is big in Cascais. You'll find everything from Bacalhau to octopus, oysters & sea urchins on the menus. Several restaurants here serve great shrimp dishes too. Your seafood feast can be at Michelin-starred restaurants or small family-run places on side streets. Cascais has them all! Here's a list of the best restaurants in Cascais and their house specials.
1. Hìfen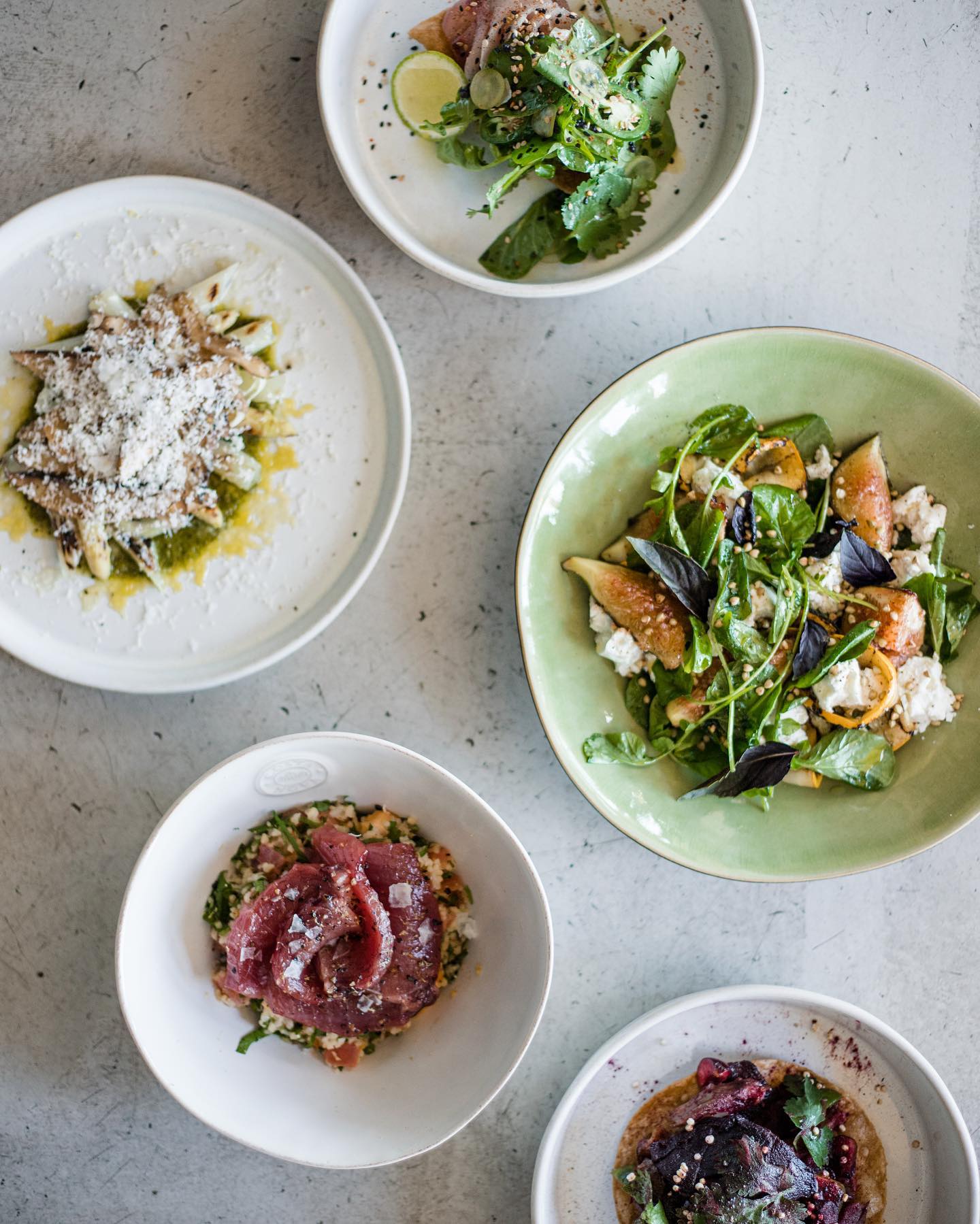 One of the most recommended restaurants in Cascais at the moment is Hìfen. This restaurant & bar sits on the Cascais Bay and serves creative, modern dishes in a minimalist-contemporary space.
The food here carries influences of European, Mexican, Asian & Mediterranean cuisines. Everything from the cocktails & salads to the mains & desserts has been given thumbs-ups, and diners keep making return visits to this restaurant. The easygoing staff here make great recommendations when it comes to what to eat here, however, the shrimp is a must-have. The squid, octopus & Portuguese steak are all worth a try. You'll find good duck & veal too at Hìfen.
Hìfen is open for lunch & dinner, and on weekends. The food here is the shareable kind so it's a great place to go with friends & family. It's a busy place so it's advisable to make your bookings in advance especially if you'd like a table on the balcony.
2. Mar do Inferno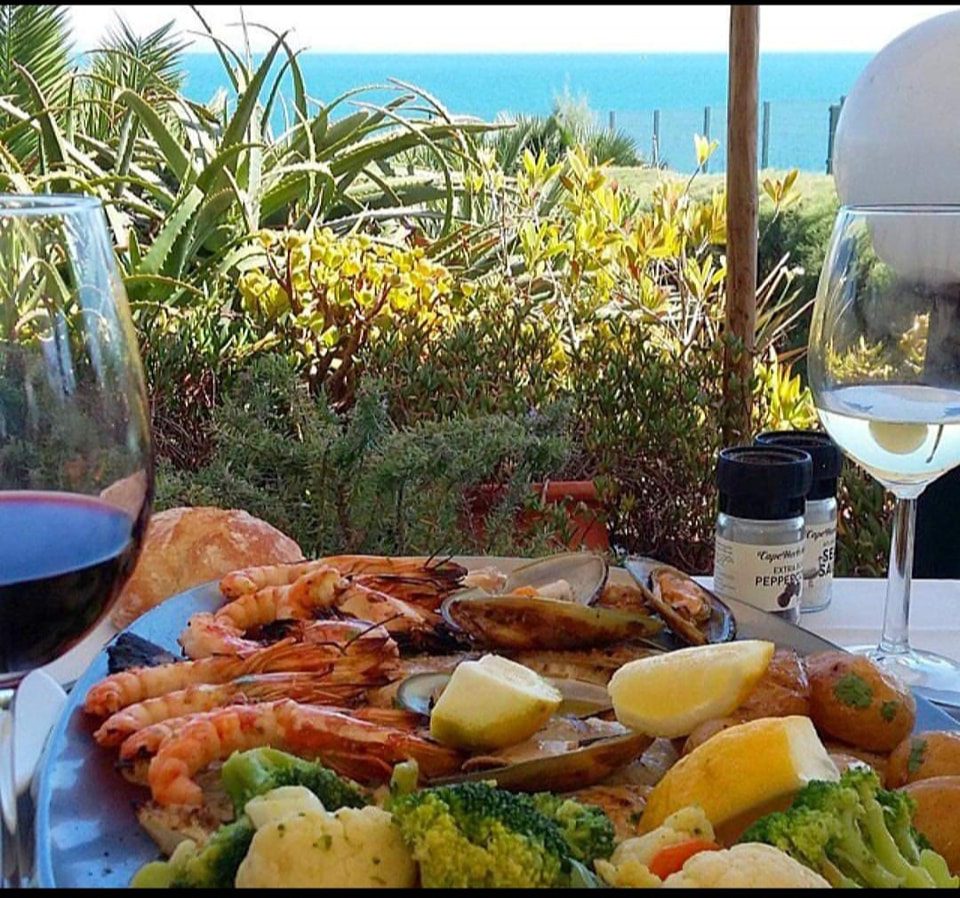 Mar do Inferno is another one of the best restaurants in Cascais. It might be traditional in comparison to Hìfen, however, this is another of those places that diners keep returning to. The food is good and the portions are on the larger side.
People go here for the seafood & wine. The menu here has everything from shrimp, octopus & oysters to sea urchin, sea snails & barnacles. And if you want to sample it all, they have a seafood platter on offer. And you can ask to add lobsters to it. They have lobster tanks here so you can be sure they're fresh. Another item you might want to ask for is the Portuguese Seafood Stew.
Located near Boca da Inferno, this restaurant comes with scenic views. And you might also be able to take advantage of the balcony seating if you get there early.
3. Fortaleza do Guincho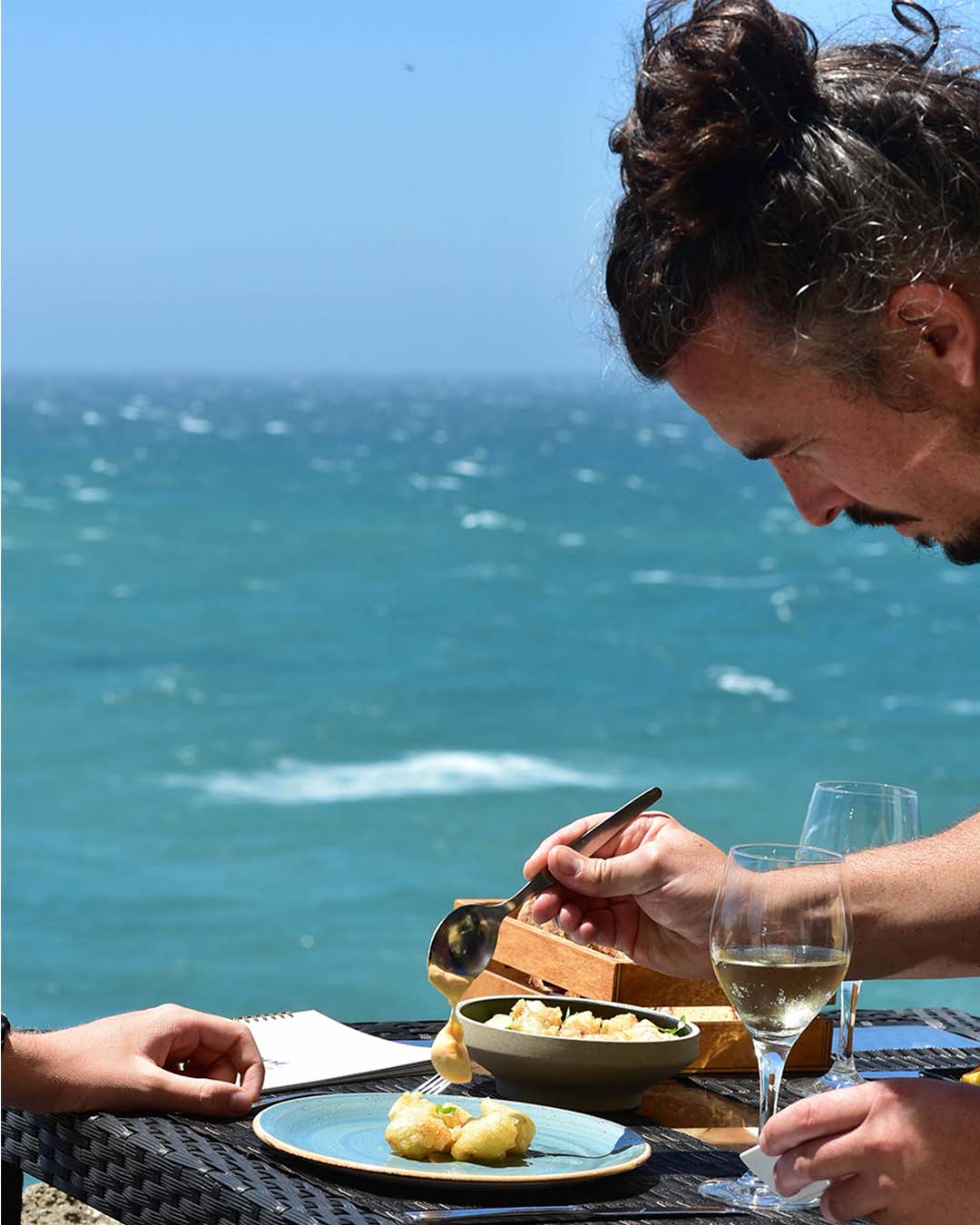 Another place that's best known for its seafood is the restaurant in Fortaleza do Guincho. It is situated in the Sintra- Cascais Natural Park area and it also comes with views of the ocean as well as Cabo da Rocha. It's a Michelin-starred restaurant, too.
The food here is known to be prepared with locally acquired ingredients and everything's fresh. Octopus, Ceviche & Guincho Sandwich are some of the popular dishes at this upscale restaurant. You could also go for their 11-course meal, which is creatively cooked and artistically served.
You can visit Fortaleza do Guincho for lunch or dinner. If you want to watch the sunset skies as you dine here, make sure to arrive early, or make reservations.
4. Terroso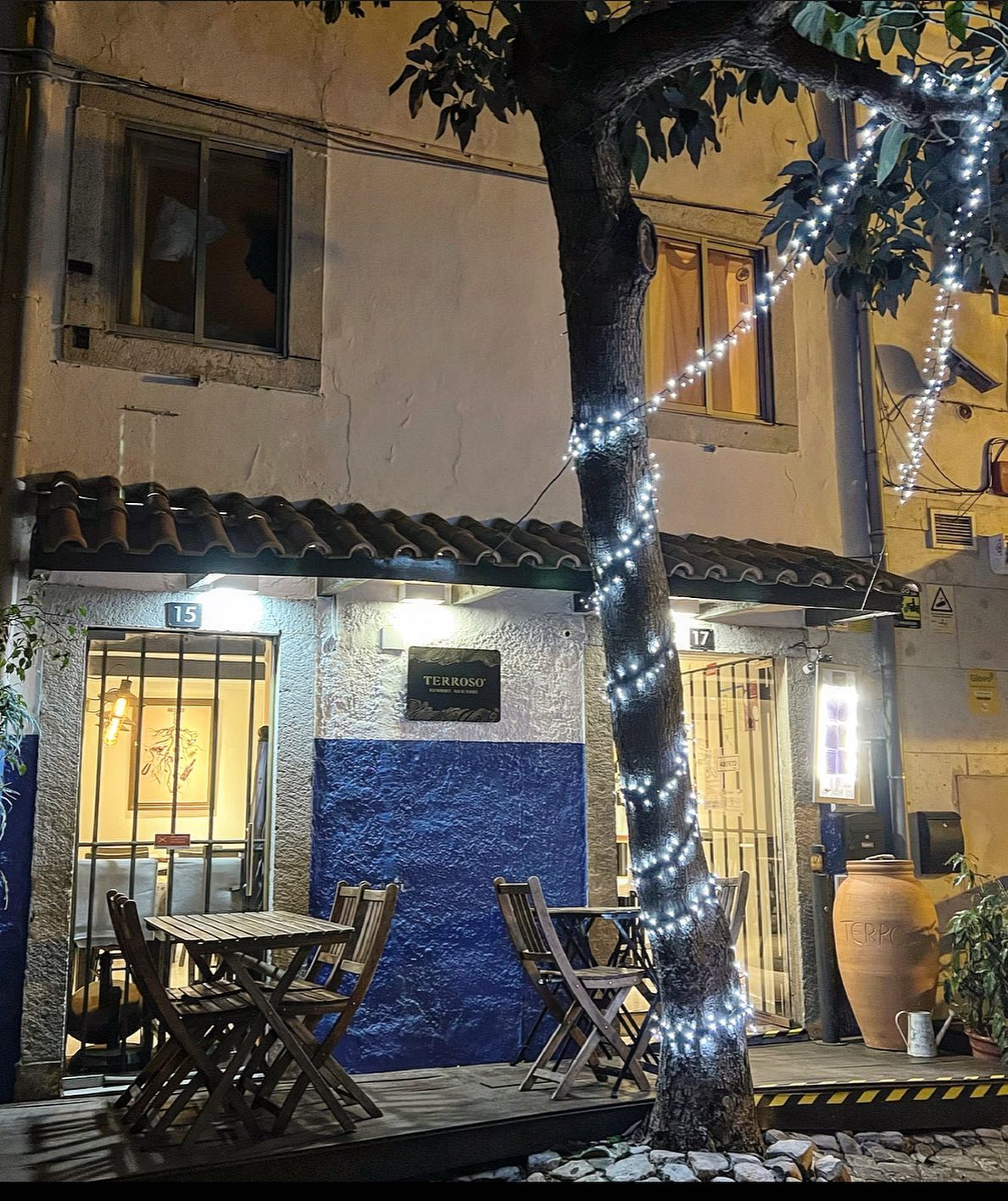 If you want to go to a smaller and more personable place that is still one of the best restaurants in Cascais, Terroso is the place. It's a small family-run restaurant on a side street. The food here is Portuguese & Mediterranean, and everything here is of high quality and great taste.
The menu is meat-heavy. However, there are a lot of seafood dishes, too. So you can ask for steak or go for Bacalhau, fish stew, sea bass or shrimp & risotto. Terroso also has some good wine to go with the food.
The host is friendly. So are the wait staff.
5. Manjar da Villa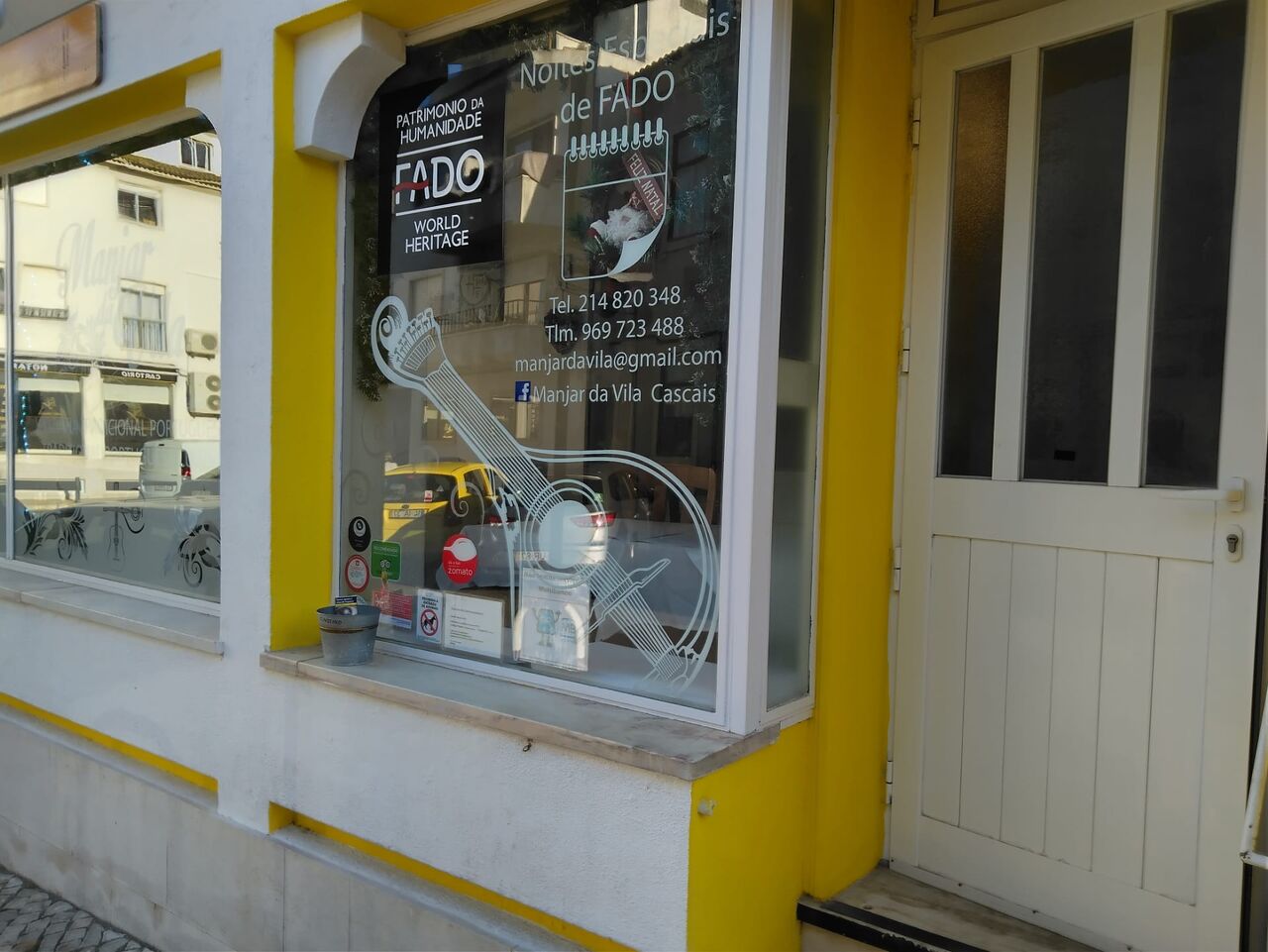 Yet another restaurant that's small and family-owned is Manjar da Villa. Also located on a side street. A dinner here's sure to be a memorable one. The food is local. The company is local and the menu is small. The pricing is fair. The atmosphere is homey, and the cooking is home-style.
People come to Manjar da Villa for shrimp & bean stew, seafood rice, clams, tuna steak and octopus. You're sure to like the house wine, too.
6. Marisco na Praça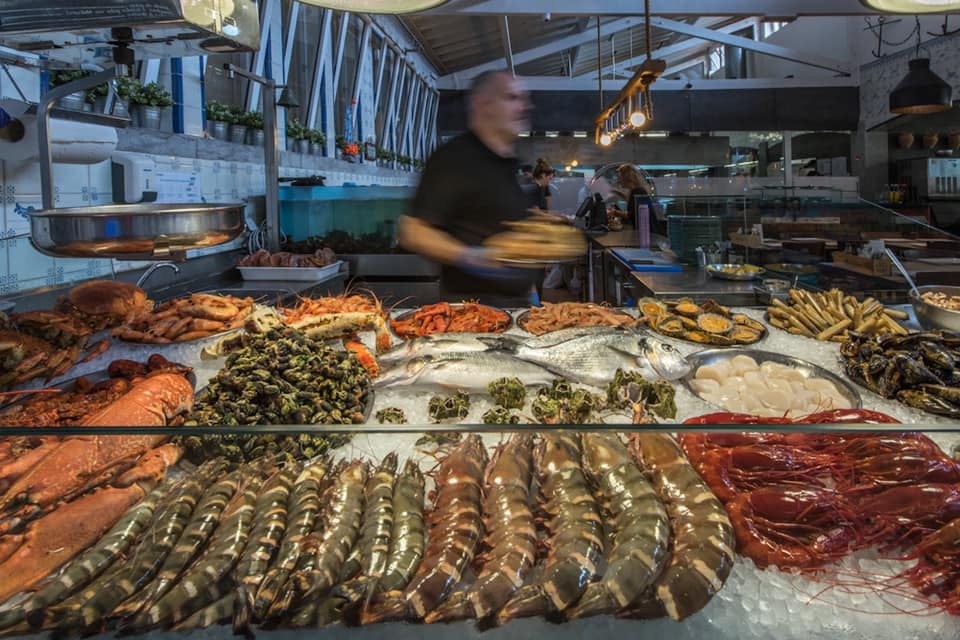 One of the best restaurants in Cascais for seafood is Marisco na Praça. Some people will even say that is the best place in town for seafood. It's situated in Mercado da Vila.
Why must you go here? The seafood is fresh. And that's not all; they have a seafood counter you can walk up to, pick what to eat and tell them how you'd like it cooked. However, if that's too complicated for you, you can just order off the menu.
Some of the popular dishes here are shellfish & rice, fish soup, shrimp, mussels and clams. They have some good desserts too.
If you're planning to go for lunch, make sure to go early so you're there before they start running out of seafood on the counter. Or book your table in advance. You're going to want to make reservations if you're going on a weekend, too. You could ask to be seated on the terrace if you'd like some views of the marina to go with your seafood.
7. Taberna Clandestina Cascais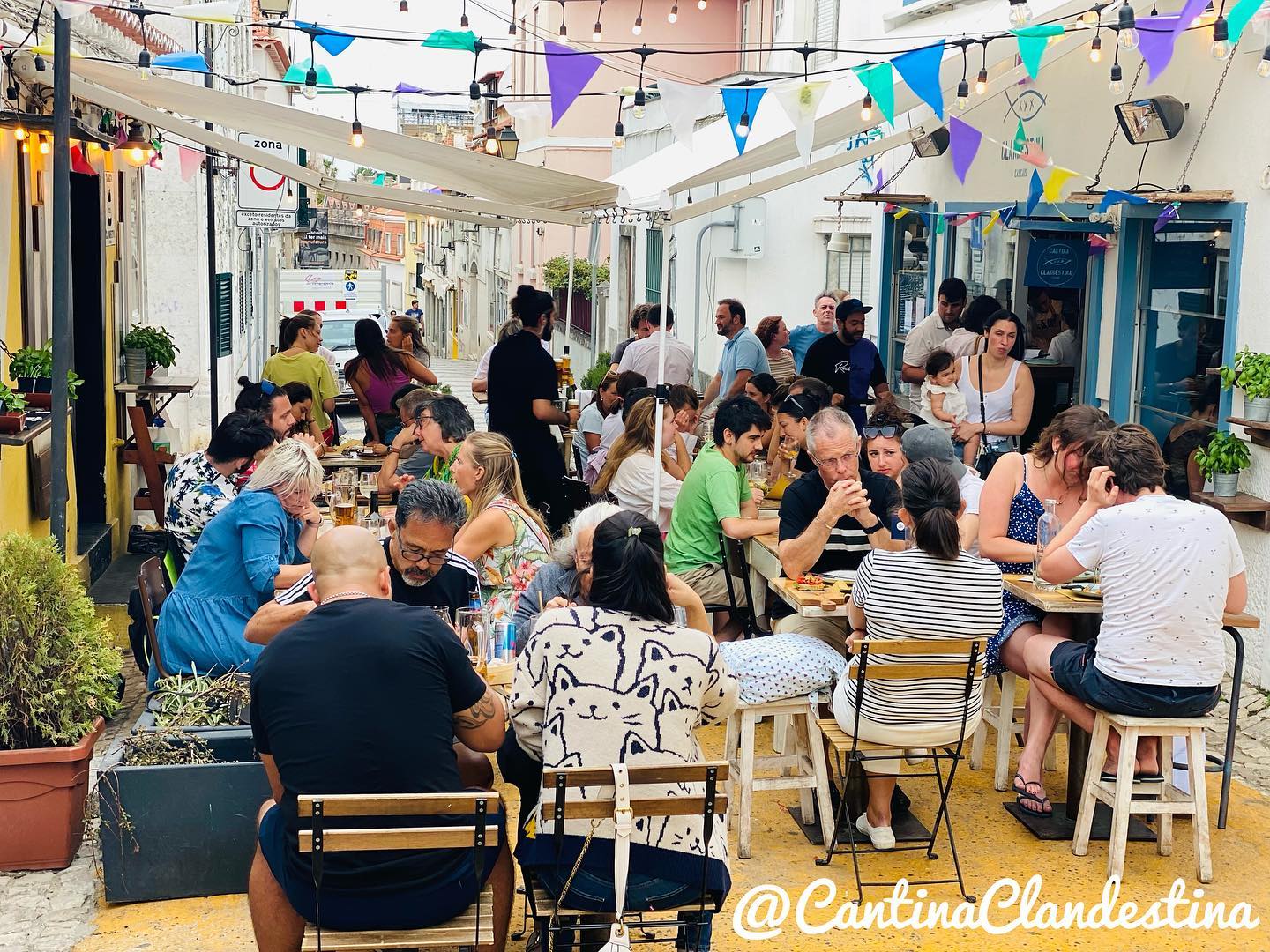 When you're in the mood for someplace hip and happening, go get some dinner at Taberna Clandestina Cascais. In the afternoons it's quieter around here.
Taberna Clandestina Cascais is a popular & highly recommended place if you'd like to order some small plates and hang out with friends. The cuisine is European with mostly Portuguese & Italian items. And the most popular dishes here are the meat & cheese boards, bruschetta, sandwiches & pasta. And there's beer, wine and cocktails to go with your food.
There's indoor & outdoor seating at Taberna Clandestina Cascais.
8. Restaurante Beira Mar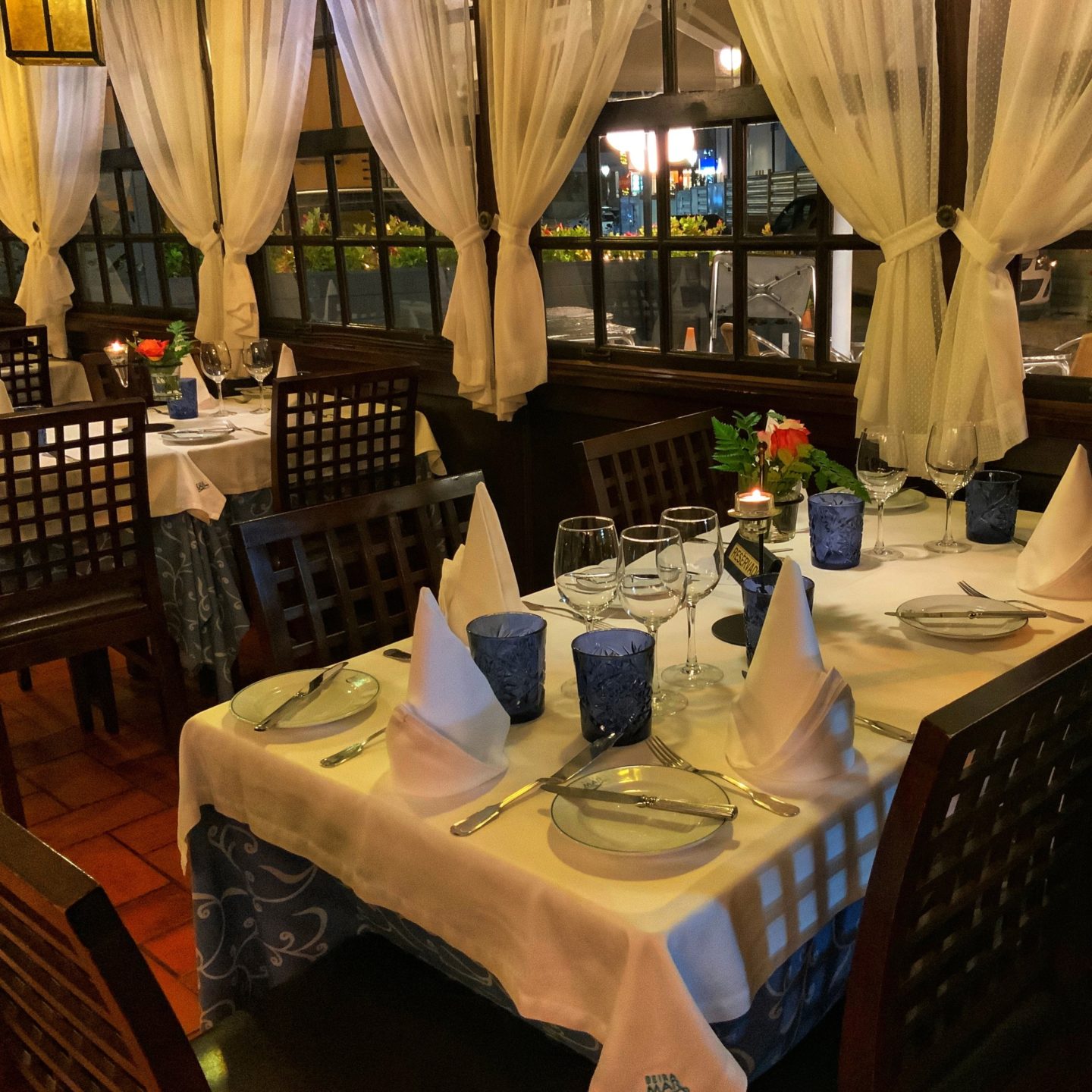 Serving Cascais for over 4 decades now, Restaurante Beira Mar is quite an institution in this resort town and one of the best restaurants in Cascais. This restaurant with dark wood furnishings and white tablecloths makes for a cozy place. It has outdoor tables, too.
The food here is Portuguese. And the house specials are Beira Mar-style Cod and Rice with Squid & Clam. You'll find other seafood too at Beira Mar.
Restaurante Beira Mar is not inexpensive but going by the taste and quality of the food & the professional service, you are likely to find the prices reasonable.
9. LOVit
Then there's LOVit. The reasons to go here are the outdoor tables, the views and most importantly, the fish.
The star dish here is the Fusion Sushi platter, which comes in different combinations. They also serve sashimi, Portuguese steak, Chicken, Salmon and other items. The drinks here are also much-liked. You have to dine alfresco here. However, if the weather's not that great, you can eat indoors,
LOVit looks out onto the cliffs of the area and the Atlantic Ocean beyond them.
10. Cantinho do Avillez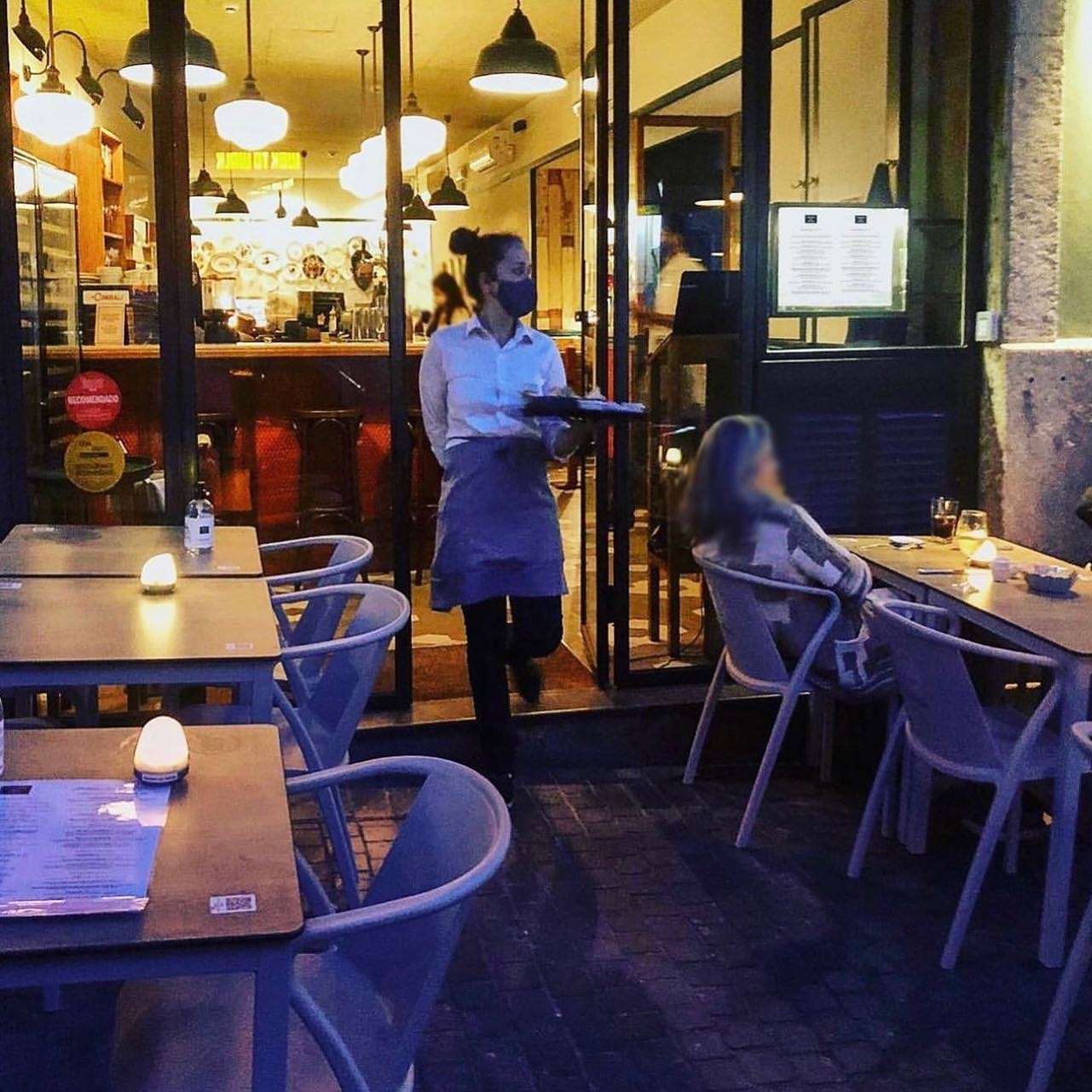 For contemporary Portuguese food in a modern space, head to Cantinho do Avillez. It's situated off the main street so it's quieter here and it has a pleasant ambience whether you are seated up in the front, indoors or in the backyard.
At this restaurant run by a Michelin-recognized chef, the prices are on the higher side but it more than makes up for it in creativity & quality. The complimentary bread and spreads are well-appreciated. So is the risotto, shrimp tacos, steak, prawns, desserts & cocktails to name a few items.
It is said to be a place for couples, however, the restaurant is accommodating of kids. Make sure to make reservations to be able to ensure a table when you visit.