Cascais is a seaside town a few miles outside the capital city of Lisbon. Whether you are here for a day trip or are spending a couple of days in this Portuguese resort town fit for the royals, there's quite a lot to see and do here. Cascais is known for its historical buildings, summer homes, its beaches & museums. The wind & water conditions around here make Cascais and its neighboring areas good places for water activities, too. Here's a list of the top 10 things to do in Cascais.
1. Visit the Cascais Citadel & the Palace Museum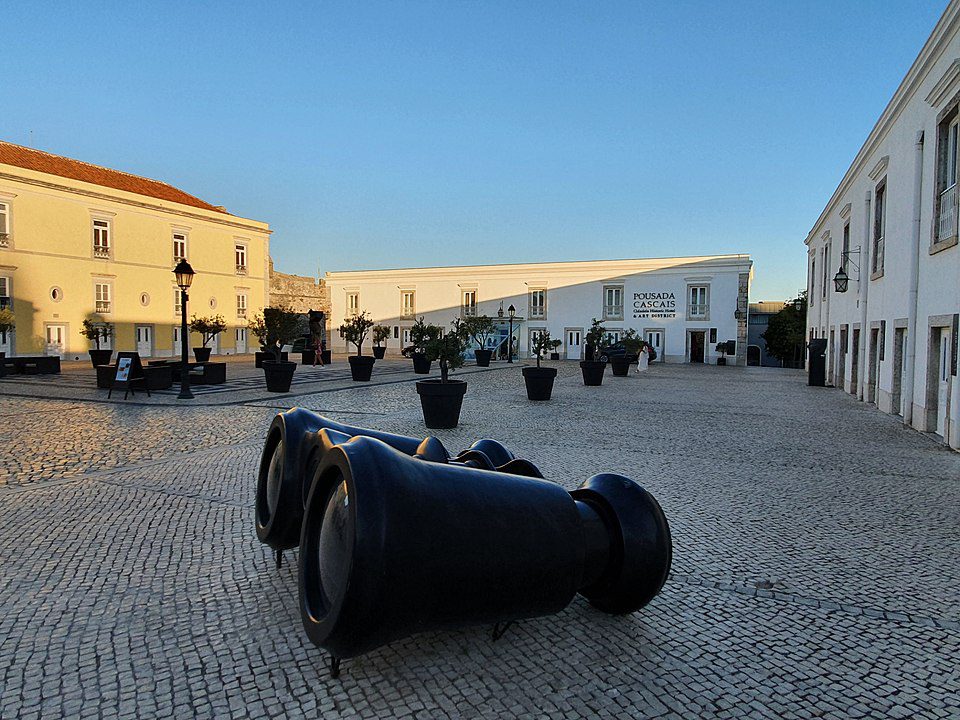 You might want to start getting to know Cascais by first seeing the place that set of a chain of events for the seaside village to become the resort town that it is today. In the late 1800s when this fort here no longer served as one, King D Luis decided that the home of the governor of the citadel would be turned into a summer home.
Since then, the Palacio da Cidadela, as the house would begin to be known, become the official summer residence of the Portuguese Royals. And they would spend their Septembers there. Soon a lot of the nobles of the land followed suit and built summer homes near it. Later, this palace would become the summer residence of the Presidents of Portugal, too.
Today, the building — a restored one — serves as a museum and gives visitors a peek at the rooms that housed the royals in the summer. You'll see some exhibits too. From time to time the building also hosts moving exhibitions.
2. Take a look at Casa de Santa Maria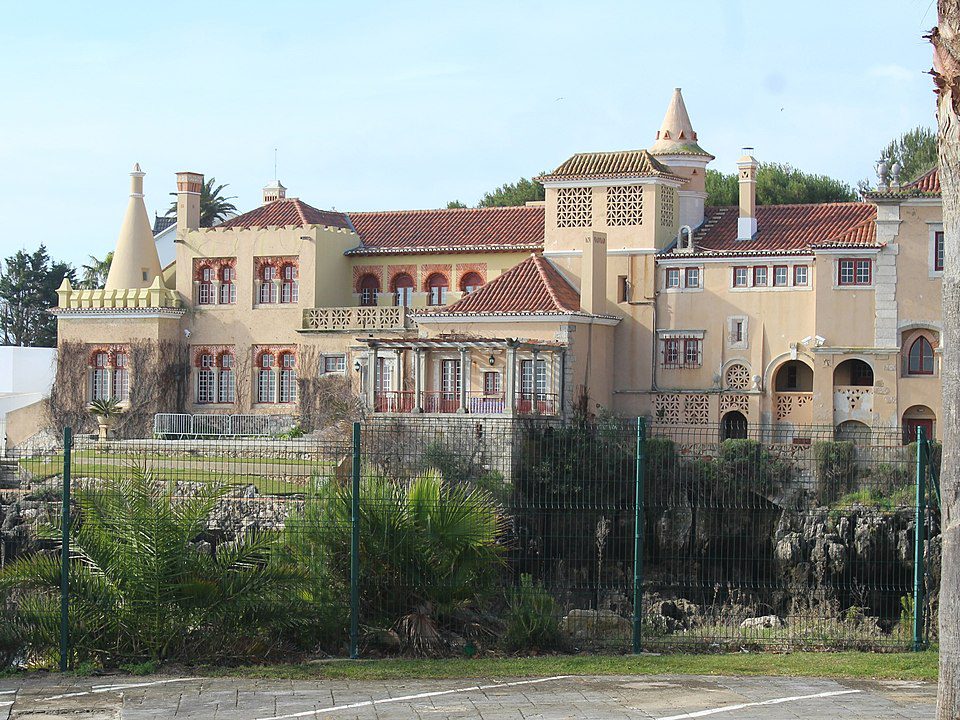 Another historical home that you might want to visit while you're in the area is Casa de Santa Maria, which used to belong to an aristocrat. This building, which also dates back to the 1800s, has interiors worth taking a look at.
The casa was built by a renowned architect of the time and is a beautiful building that is a coming together of different styles of architecture. It may not have artifacts to show but there are tiles & tile art you might want to see. The architecture, pictures on the walls and the decorations on the ceiling keep people visiting this casa. You can also see the casa's kitchen & chapel. Another notable feature of the house is a terrace that offers panoramic sea views.
3. Don't miss the lighthouse next door
Visitors who visit Casa de Santa Maria also make it a point to go see the lighthouse that stands just next to it. Called the Fort da Santa Marta, the lighthouse, which can still function as one when there is a need, is also a museum.
Go in and you'll be able to see a lighthouse beacon & lens, watch a film about Portuguese lighthouses and even learn about the Portuguese's history as seafarers, and about the life of a lighthouse keeper.
4. Watch water lash against Boca de Inferno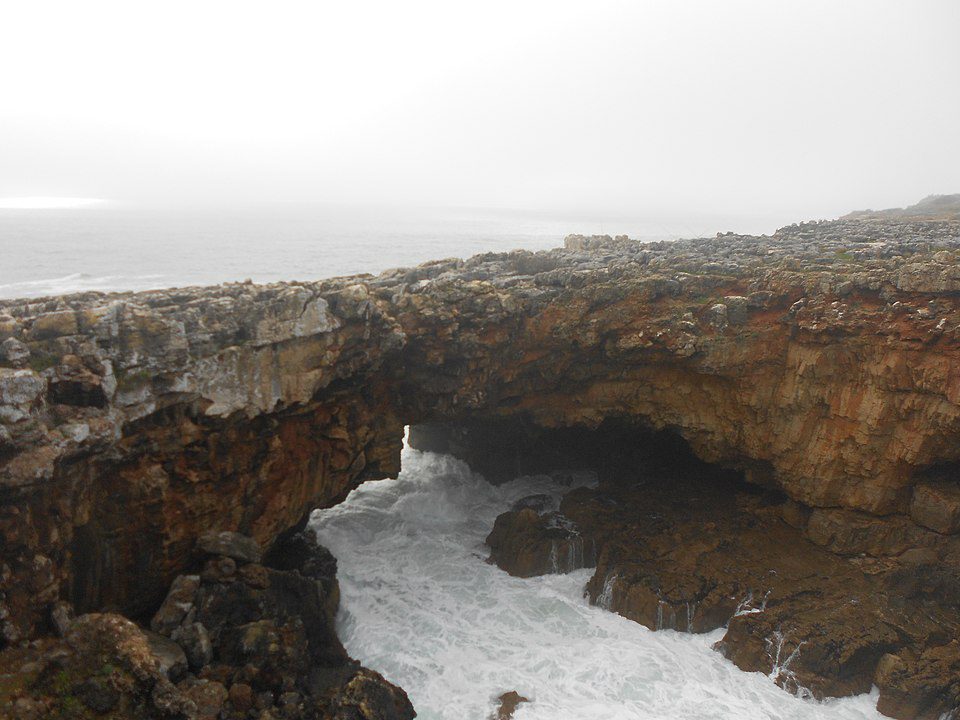 Yet another thing you cannot miss while you're in Cascais is the Boca de Inferno, a natural landmark, which is a great photo spot, too.
West of the town (as you go towards Sintra Cascais Natural Park) are some sandstone cliffs that make the coastline. There, on the cliffs is a natural arch carved out by the rough waves that hit these parts. The erosion of the limestone has created what the locals call the hell's mouth through which sea water gushes into a pool beside the arch.
Boca de Inferno is also a good place to go to in order to catch a sunset.
5. Go Surfing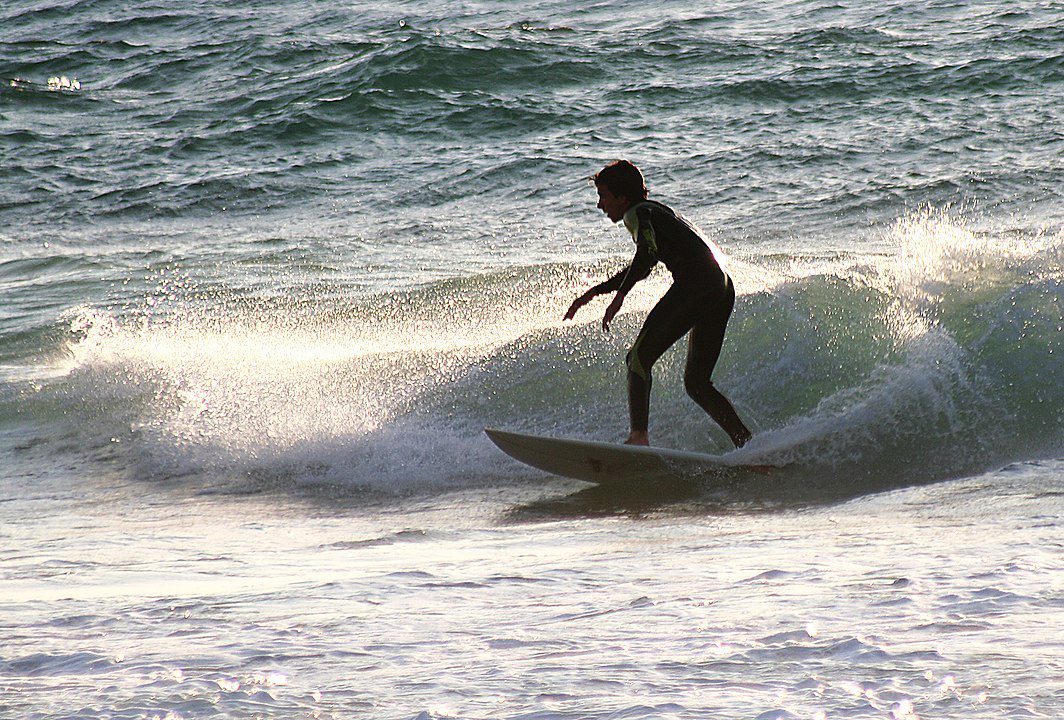 Surfing is a popular activity in Cascais. And Praia do Guincho, which lies northwest of the city & at the foot of the Sintra Hills, is where the locals recommend you go surfing. This beach is known for its strong winds, fine white sand, dunes & views.
Praia do Guincho is one of the most popular beaches in the area and here you can go windsurfing & kite surfing as well. The wind and the water currents are strong around here making the beach conducive for sports of this kind.
Another beach to go kite-surfing is Praia da Crismina, just south of Praia do Guincho.
6. Go east of town for other water sports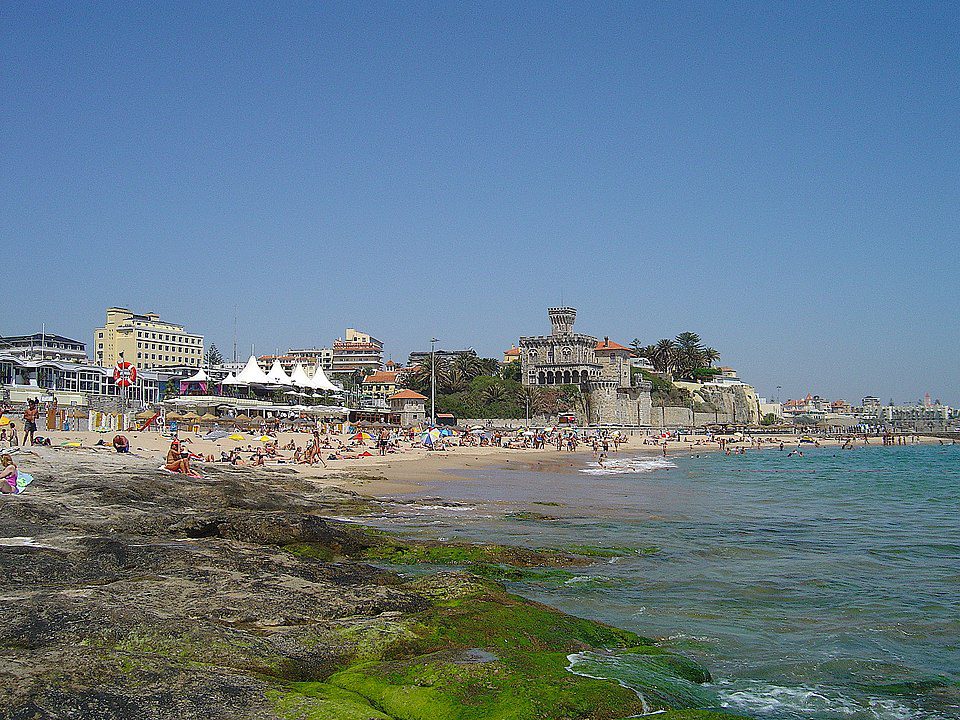 For those who prefer calmer waters, or want to take part in other water activities, there are the beaches of Praia do Tamariz & Praia da Duquesa. These beaches are ideal for Stand Up Paddling & Kayaking.
7. Sunbathe at Praia da Rainha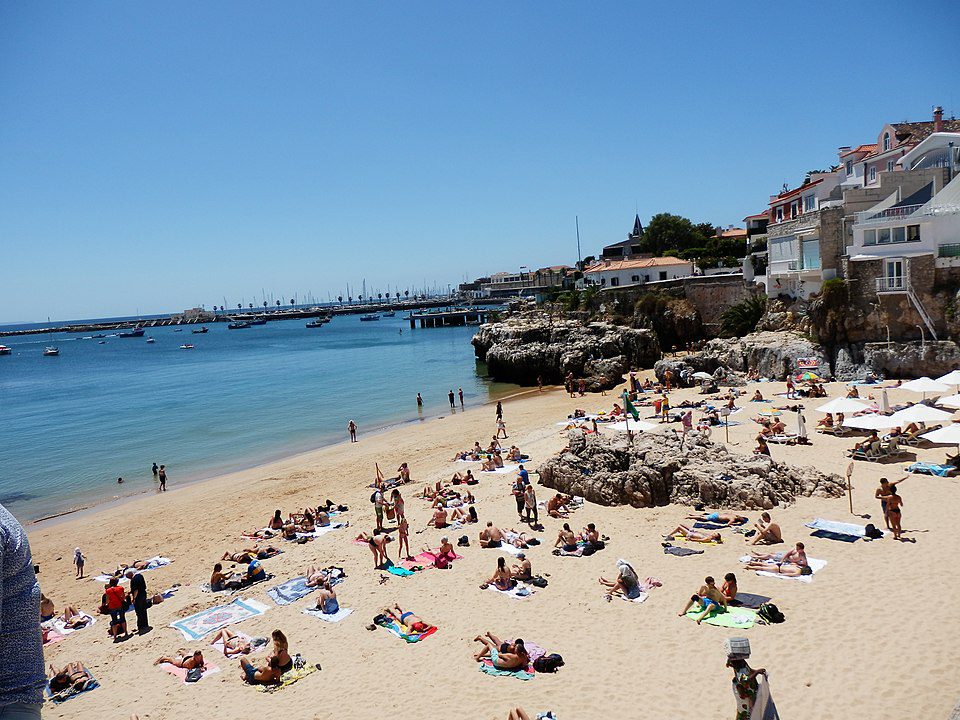 You can't leave Cascais without spending some time on the beach! Praia da Rainha, not far from Praia do Tamariz and Praia da Duquesa, is another beach that is known to have tranquil water as the currents don't make it to these parts.
Praia da Rainha is a good place for some time in the sun. Other things that make this beach attractive are the sandy cove, the cliffs, limestone rock formations and a waterfront that's lined with cafes & bars.
8. Check out Parque Marechal Carmona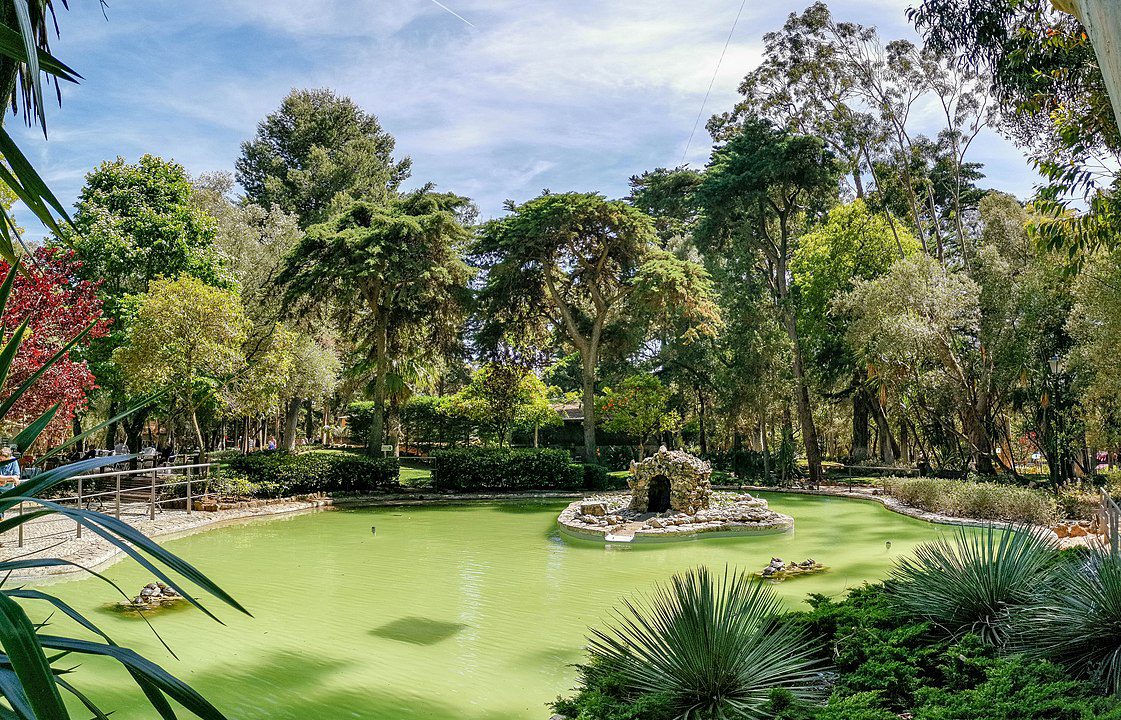 For a change of scene and to get a taste of the greener side of Cascais, you could visit Parque Marechal Carmona. This urban park boasts of flowering plants as well as trees of different kinds. The park is also beautified by things like fountains & ponds.
At Parque Marechal Carmona there are a couple of playgrounds for kids of different ages. And you'll also see peacocks, roosters & ducks wandering around. Apart from that, the Palácio Condes de Castro Guimarães is also here.
9. Explore Cascais' Museum Quarter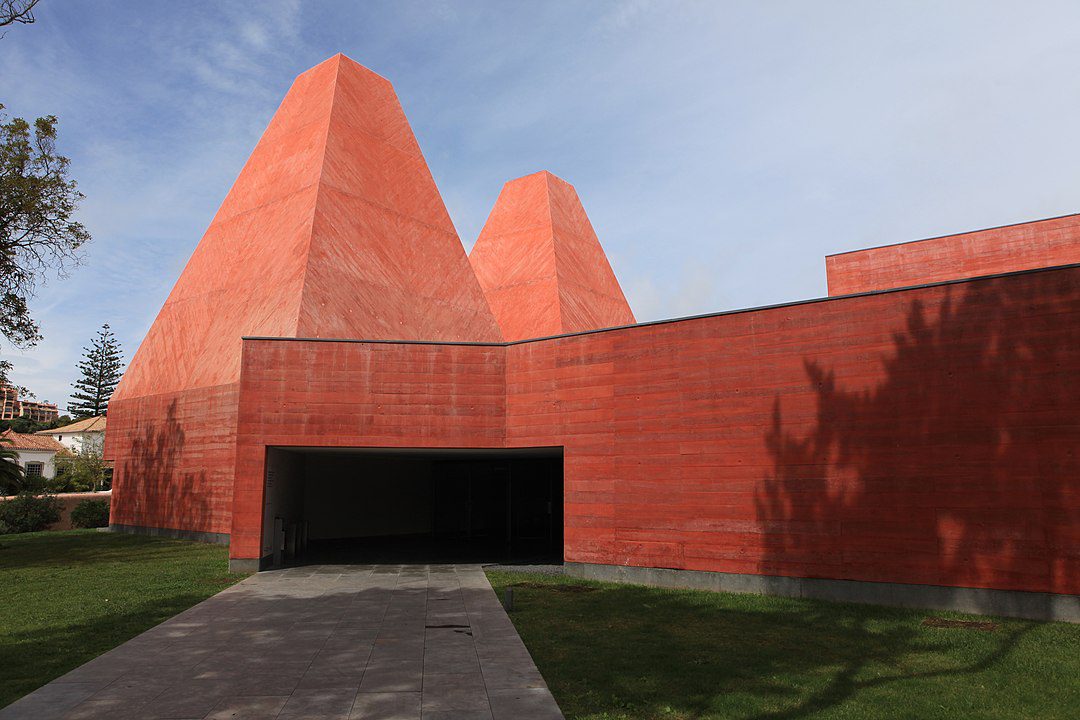 Cascais has an art and culture scene it's proud of and the town's Museum Quarter is dedicated to just that. The Cascais Cultural Centre, Casa das Historias Paula Rego, Casa Sommer & Conde Castro Guimaraes Museum are all situated in the quarter. Casa de Santa Maria & the Santa Marta lighthouse are also part of it.
Most of the museums in the quarter are housed in restored homes that once belonged to Portuguese nobility. They built homes near the summer palace when the royals began spending time there.
The Cascais Cultural Center often has events taking place in its exhibition rooms and Casa das Historias Paula Rego, a collection of red buildings with some Pyramidal structures, showcases the works of Dame Paula Reno, a Portuguese-British artist.
Casa Sommer is also the Cascais Municipal Library, and has a fairly large collection of publications on its three floors. Museu Condes de Castro Guimarães is the oldest of the museums here. You can see its architecture, its furnishings, paintings, crockery and a whole lot of artifacts when you visit.
10. Stroll through Centro Historico de Cascais
Northeast of the Museum Quarter, is the old town center or Centro Historico de Cascais. You can stroll through here and take a look at the Fortaleza da Nossa Senhora da Luz and many affluent homes.
The Historic Center of the town is paved with stone mosaics and is pedestrian-friendly, too. As you walk through you'll find lots of shopping & dining options in the area as there are many restaurants & cafes here. You'll find a good many boutiques & shops dealing with souvenirs, too.