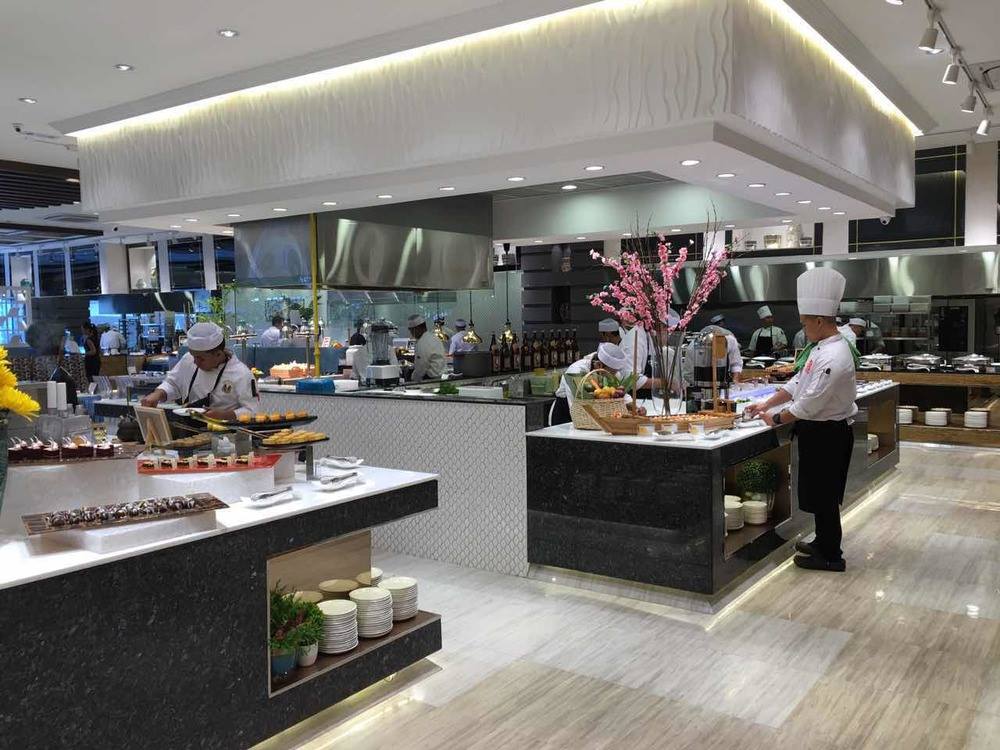 Cebu, being a highly urbanized and bustling city, is home to a large number of hotels & restaurants, many of them offering food that's sure to be memorable! To experience the food scene in Cebu, it's a good idea to try out the different kinds of restaurants they have in the city, all of which are listed here as some of the best restaurants in Cebu. To start, make sure to have some Filippino food and remember that Cebu is also known for lechon or roasted suckling pigs.
The city also has many cafes & buffet restaurants, many of them with multiple branches. There are Filippino restaurant chains too. This list of best restaurants in Cebu features the best in terms of Mediterranean, Mexican & multi-cuisine restaurants.
1. Anzani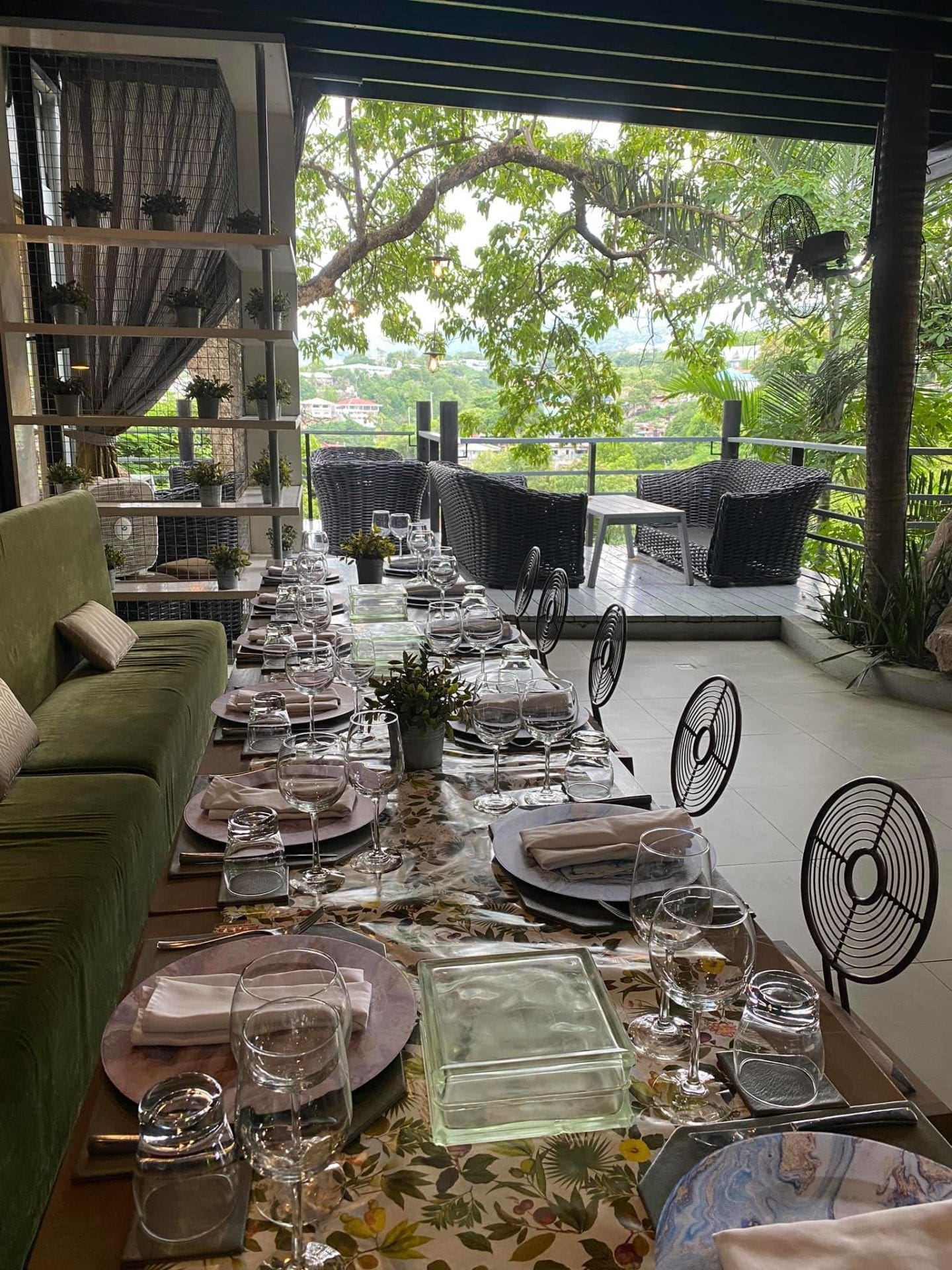 Anzani is a very well-known restaurant in Cebu. Its cuisine is mostly Mediterranean and the most popular items here are the steak, the selection of wines, & the desserts, which are not only delicious but also quite large. Even more attractive than the food here is probably the location, decor, atmosphere, & service.
Anzani stands on Nivel Hills and has outdoor seating that allows you to take in the greenery, fresh air, & views of Cebu City. The indoors and outdoors of this restaurant are very tastefully done and the atmosphere is warm & welcoming. As for the service, it's nothing short of excellent. This restaurant is run by the chef & his wife.
It's a good place for a date night as well as a business meeting. They have a private room for larger groups, too.
2. Maya Mexican Restaurant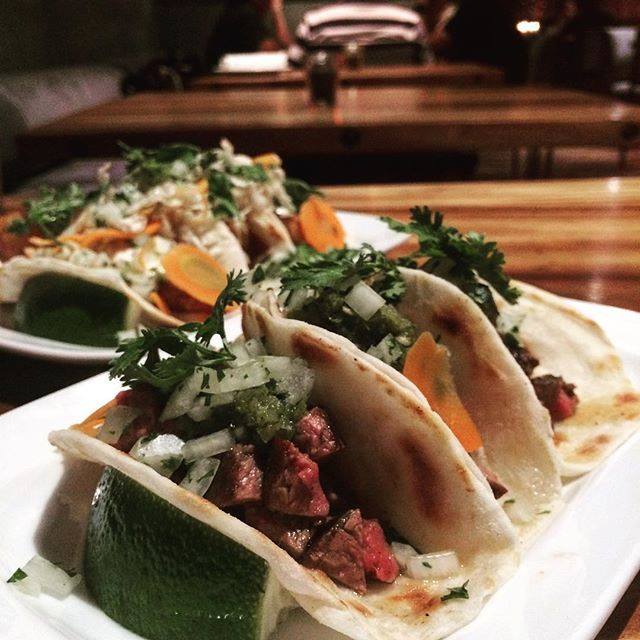 Ask anybody & they'll tell you that the place to go for Mexican food while in Cebu is a restaurant called Maya. You'll find everything from nachos to tacos, quesadillas to empanadas, & margaritas! The brisket taco, carnitas, & the 100% agave tequilas are the standouts though. The food is quite like the real thing and delicious! The servings are generous and the service is professional and warm.
It's a casual restaurant where the setting is a combination of stylish & traditional, and it hosts social dancing 3 nights a week.
3. House of Lechon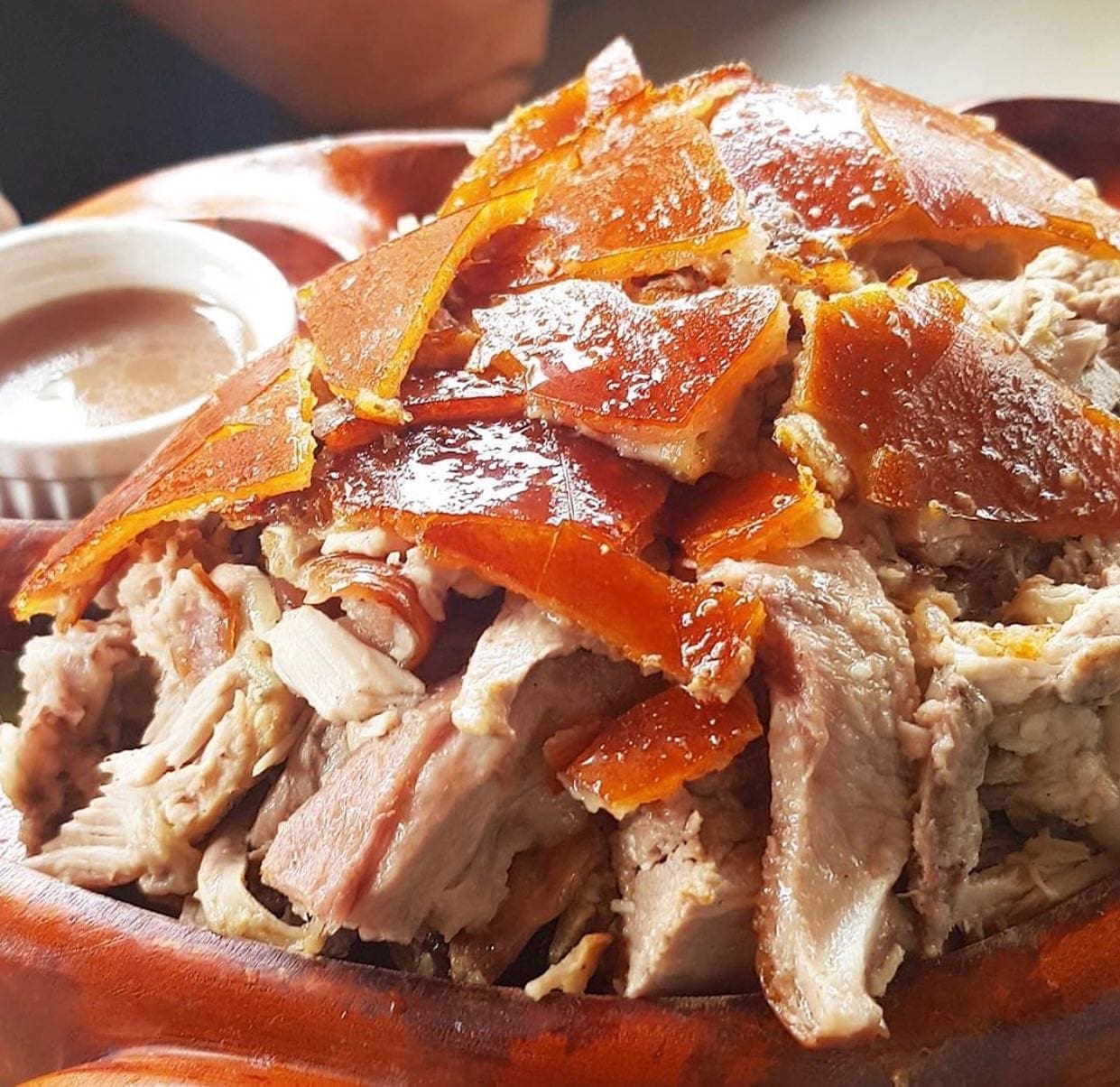 Lechon or roasted pork is a must-try/must-have when you're in Cebu. A good place to go for this Spanish treat is House of Lechon. It's one of the more popular places serving crispy-on-the-outside, juicy-and-tender-on-the-inside Lechon. They serve a spicy version of it too.
While Lechon is their main draw, this restaurant also serves good fish and ceviche, and several Filippino dishes too. You should also try the oyster sisig prepared here. And don't leave the place without having some Oreo mango float for dessert!
House of Lechon is a large & comfortable place. They even have rooms to accommodate large gatherings.
4. Rico's Lechon Restaurant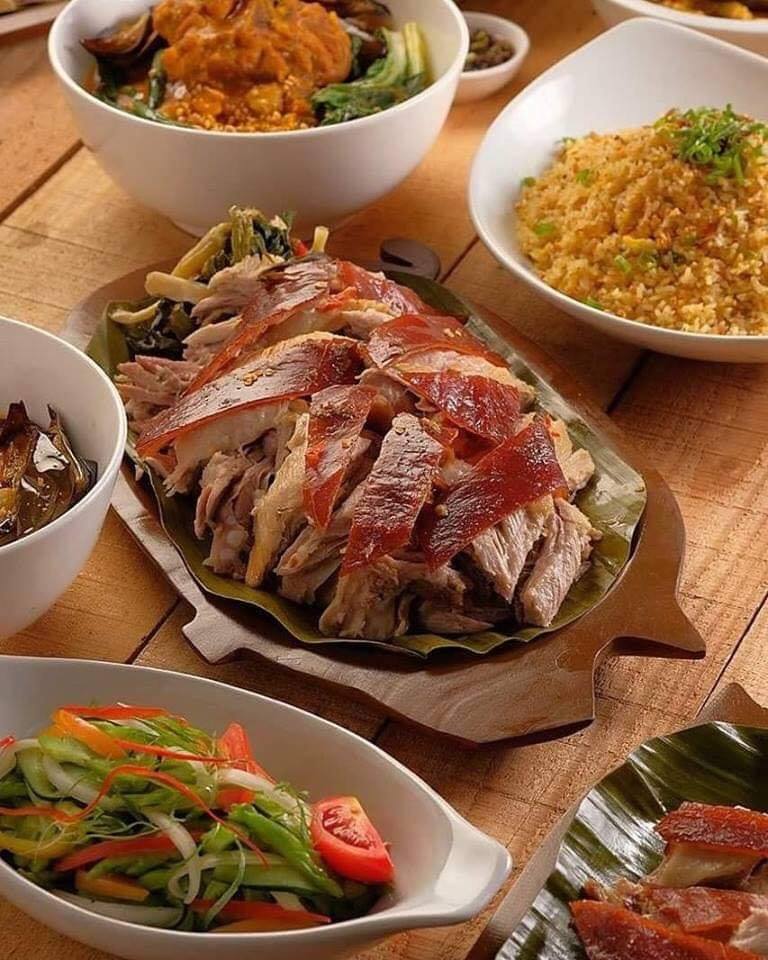 Another one of the best restaurants in Cebu for lechon is Rico's Lechon. It shouldn't be too difficult to get into Rico's Lechon because this place has several eateries in Cebu City.
Their spicy Lechon is much-talked-about. You should also try their lechon with suka lami (their own spicy vinegar). Other dishes that are popular here are garlic rice, beans, baked scallop, some squid items, & their calamansi juice.
Rico's Lechon is popular with locals & visitors and is said to have good portions and decent prices when compared to other places that serve roasted pig. Also talked about is their take out Lechon that's specially packed for flights!
5. Abaca Baking company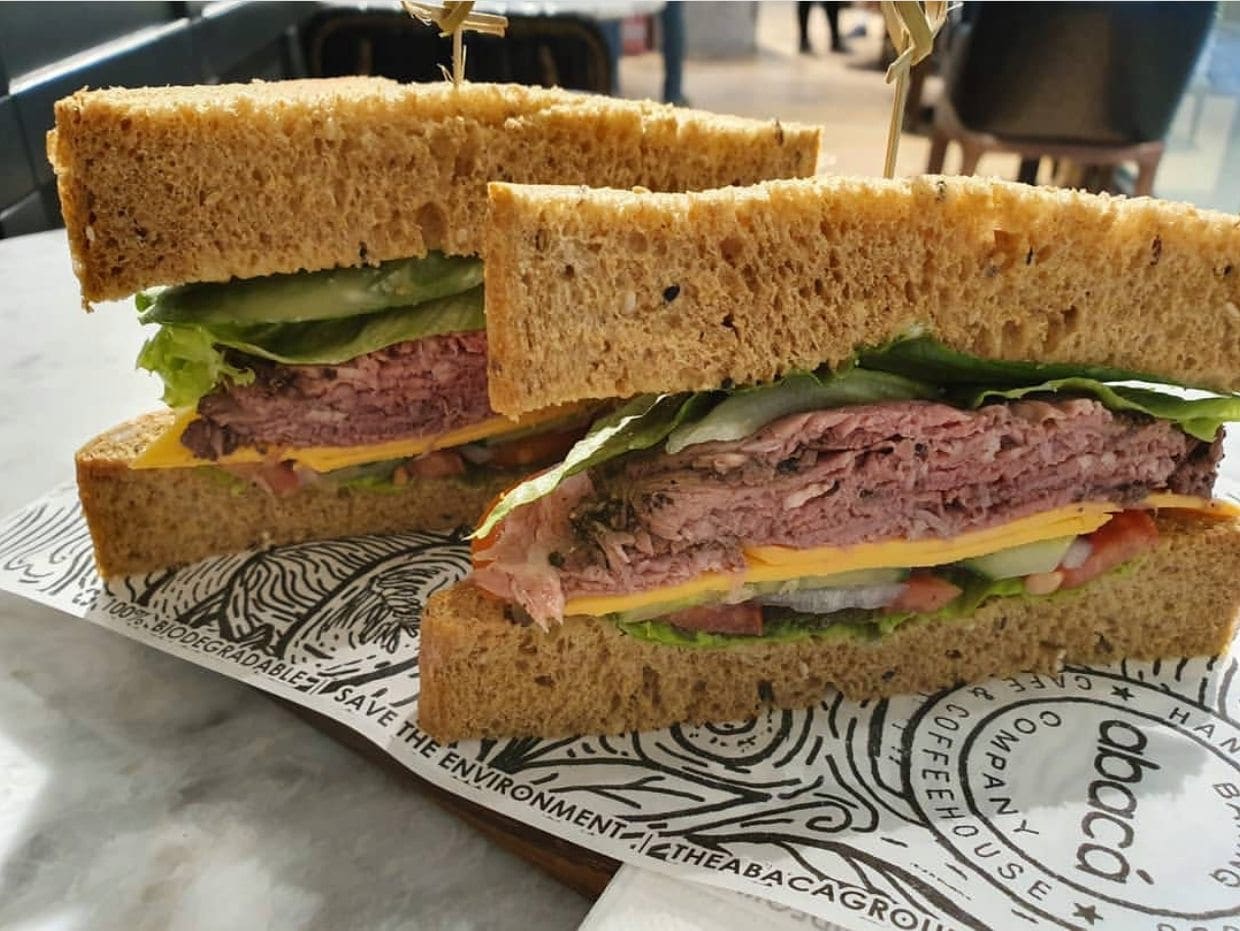 If you need to grab a quick bite while in Cebu, the place to go is Abaca Baking Company. This is a chain of bakeries across Cebu City so it won't be too difficult for you to find one.
It's a great option for breakfast. And they also have all-day breakfasts. The branches of Abaca Baking Company serve baked goods like pastries, cakes & sandwiches. You'll also find great fried rice, fresh juice, & coffee at Abaca.
Abaca's outlets are also known for their friendly staff and for being a perfect place to hang out with friends.
6. Cafe Laguna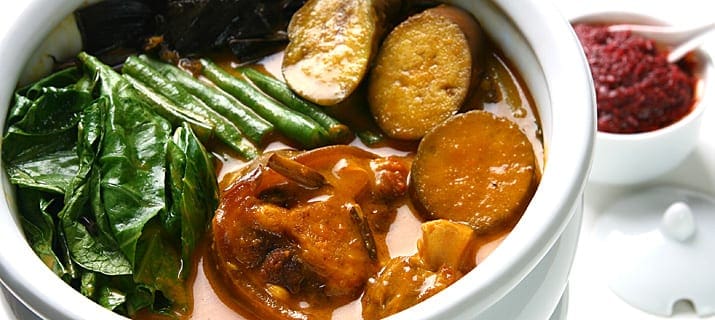 Cafe Laguna is a recognized and beloved restaurant in this part of the Philippines. This restaurant serves authentic Filippino food and started small before branching into several restaurants, now spread all over Cebu City. There's one of its restaurants at the airport on Mactan Island too.
These restaurants serve great chicken, pork, & seafood dishes. Their house specials include crispy pata, crispy tadyang, kare-kare, pandan chicken & lumpiang sariwa. Laguna's visitors, which comprises tourists as well as locals, seem to think that their seafood kare-kare, pancit palabok, puto bumbong, bistek filipino, & bangus sinigang are the best traditional food to have there.
The cafes are pleasant & comfortable places and the service is not bad.
7. Feria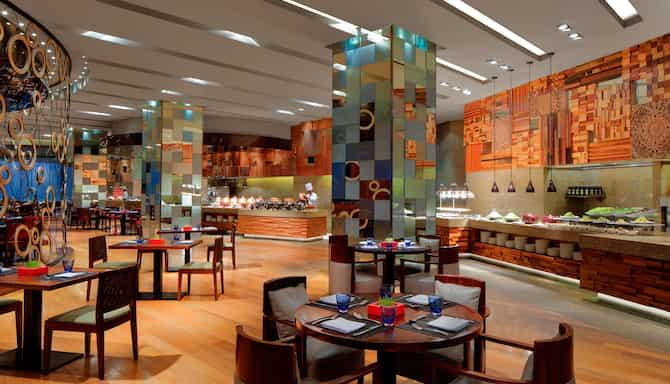 If you'd like a bigger meal or a place to go when you're very hungry, you should check out Feria. Feria is a fine dining restaurant inside Radisson Blue and is considered to serve one of the best buffet lunches in Cebu. As such, you can be sure of a big spread of food and a coming together of different cuisines.
Feria has a lineup of food from Chinese to Japanese, Spanish, Mexican, Italian, & Indian and it's a highly recommended restaurant. Some delightful desserts are also part of the spread. They do allow you to go à la carte, too.
8. Vikings Luxury Buffet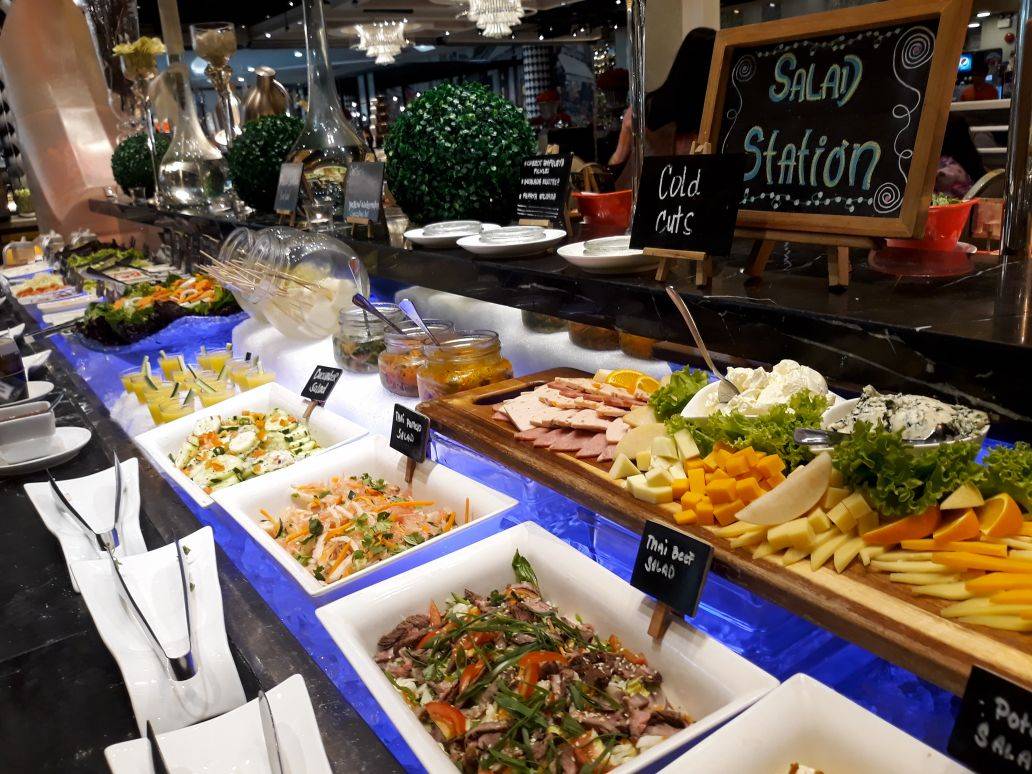 If you enjoy buffets, you'll also like Vikings Luxury Buffet. Viking's Buffet has a chain of restaurants & they're said to be among the largest buffet restaurants in the Philippines. If you're in Cebu City you should try Vikings Luxury Buffet (SM City). It's easy to get to, and the list of foods in its buffet menu is lengthy. Filipino, Greek, Japanese, Korean, & Italian are just some of them.
There's a separate sushi bar, and also areas offering large fruit, drinks, & dessert selections. Vikings Luxury Buffet gets points for the quality of the food, the pricing for the generous spread, and the service. The restaurants are in contemporary & chic settings and can accommodate large groups. Just make sure your reservations are in place before you go.
9. Circa 1900

Circa 1900 is in an older building with some colonial touches. Elegant both indoors and out, dining here is a relaxing experience. It's in a great location, too. Circa easily falls into the list of best restaurants in Cebu with its high-quality food, its attentive staff, & pleasant ambiance.
It's made up of a set of buildings that used to be ancestral homes and the complex comprises a large dining area, alfresco dining, a bakery, & even a retro bar.
The food is a coming together of different cuisines. The steak and desserts served here are some guest-favorites.
Circa 1900 can accommodate large groups and makes a perfect venue for celebrations small & large.
10. Lantaw Floating Native Restaurant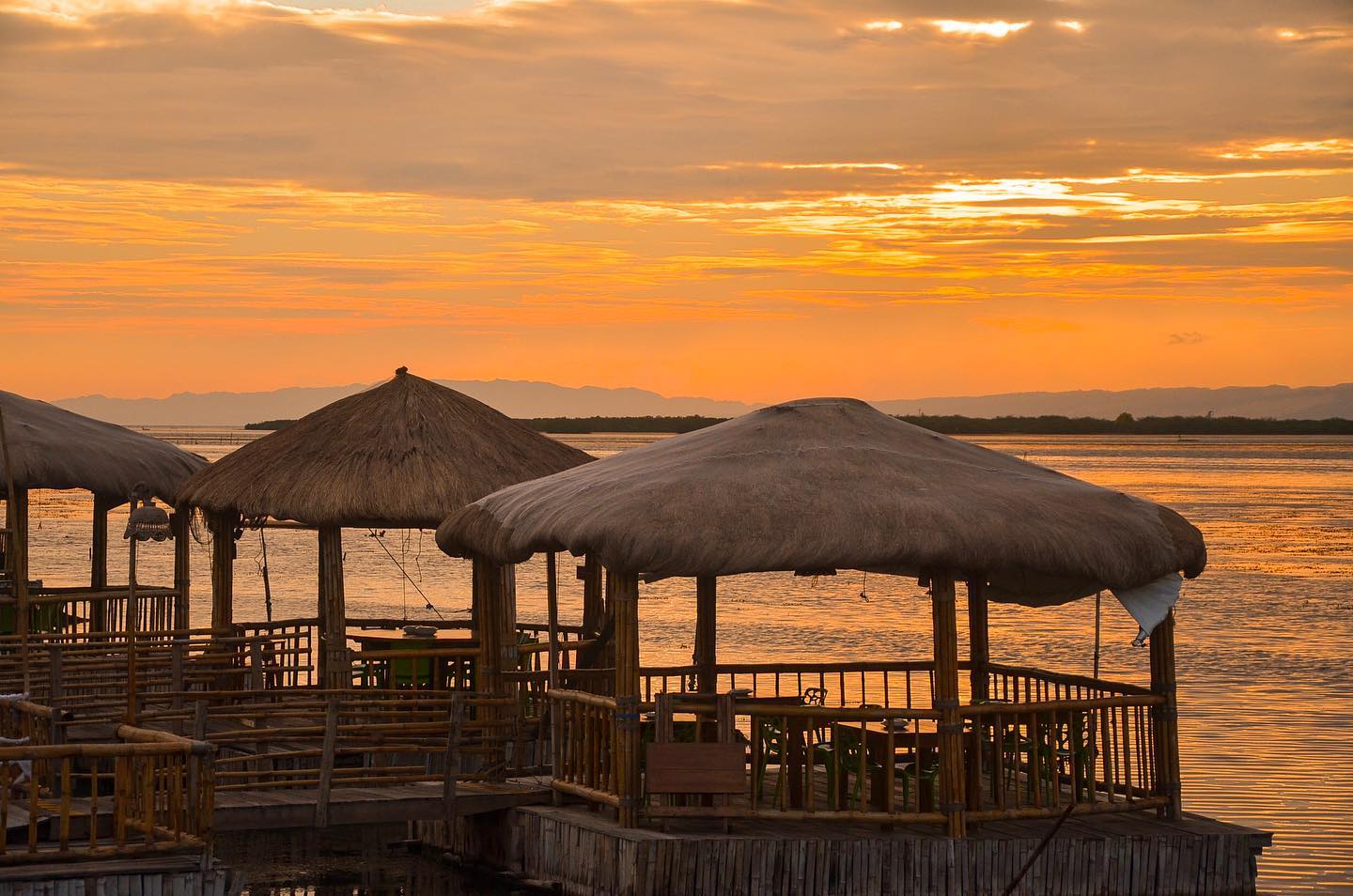 If you'd like to go to a seafood place in Cebu, one to check out is Lantaw Floating Native Restaurant. It's a coastal restaurant and it specializes in seafood. It serves Filippino food, too. The butter garlic crab served here is a hit with the locals!
Lantaw roughly translated means "to look out", so the restaurant takes location very seriously. Lantaw has 3 branches and this one, the Lantaw Floating Native Restaurant, is literally on the water. As such, it's a great place for not just a dinner with sea views but also sunsets and city lights too.
The service is attentive at Lantaw Floating Native Restaurant. You'll find ample parking too. Just go prepared for a bit of a wait.