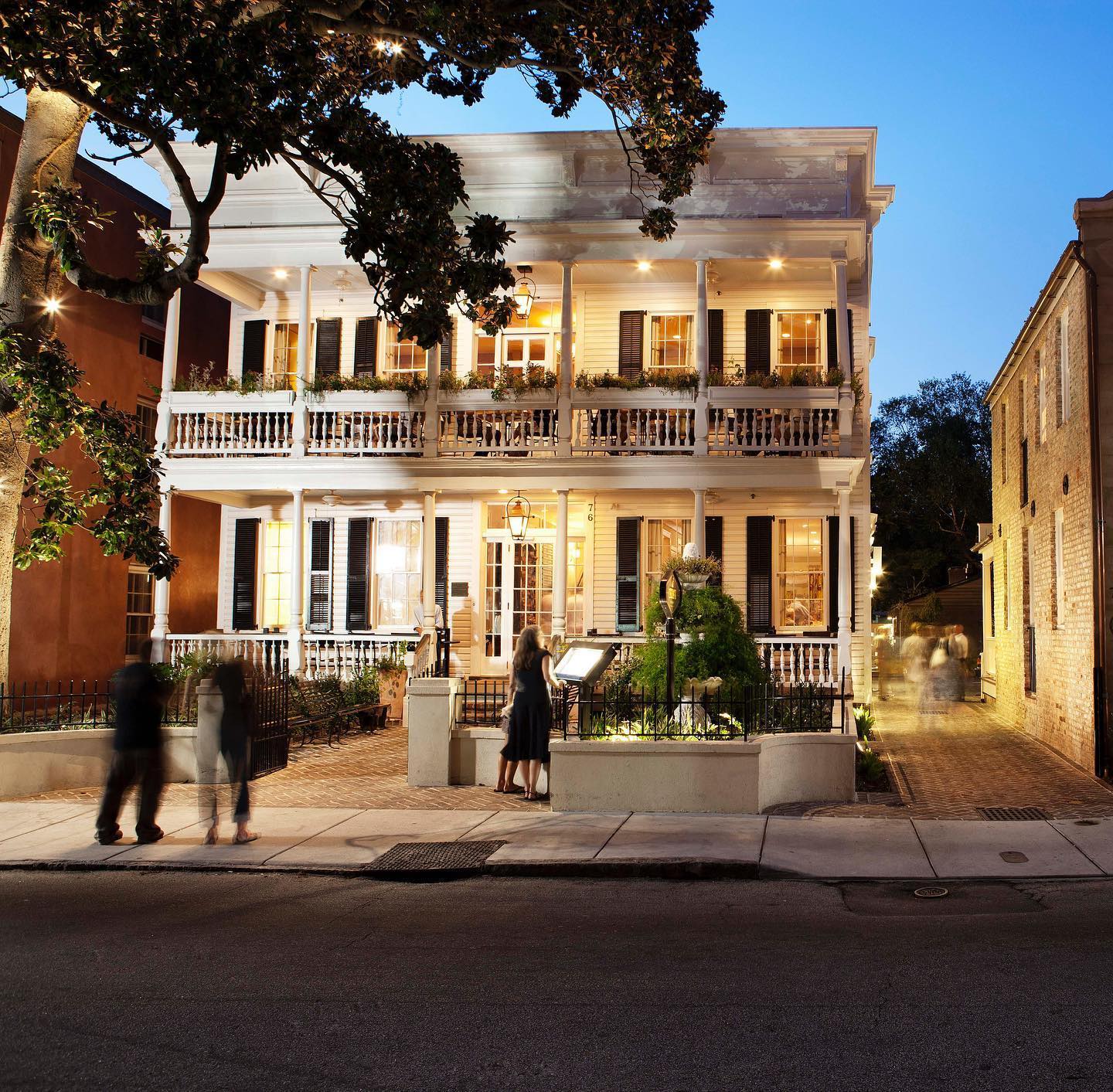 Here's a list of the best restaurants in Charleston! Now you'll know where to find the best Southern food, French food, Southern food made with French techniques, Asian style tapas, & great seafood, too. Some of the best of Charleston's restaurants are housed in historical buildings, further enhancing your experience of what was once Charles Town.
1. Husk
One of the best restaurants in Charleston is a fine-dining place called Husk. Husk serves Southern cuisine in what used to be a 19th century home, making it a unique place for a special dinner.
Award-winning chef Sean Brock's signature on the food here also makes it special. This is a farm-to-table restaurant that relies on vegetables grown in and available in the South. That's the case with the seafood, too. As such, Husk has a rotating menu. However, some of the specials to look for are Deviled Pimento Cheese on Crackers, Fried Steak, Smoked Pork Spare Ribs & most of all, Pig Ear Lettuce Wraps. You'll also find Shrimp and Grits, Oysters, Catfish, & Grouper on the menu.
Whatever is on the menu the day you're there, you're likely to find everything from the appetizers to desserts delicious! They have a good selection of cocktails & mocktails, too. Whether you're going there for dinner or for Sunday Brunch, make sure to make a reservation or arrive early to get a spot.
2. Fig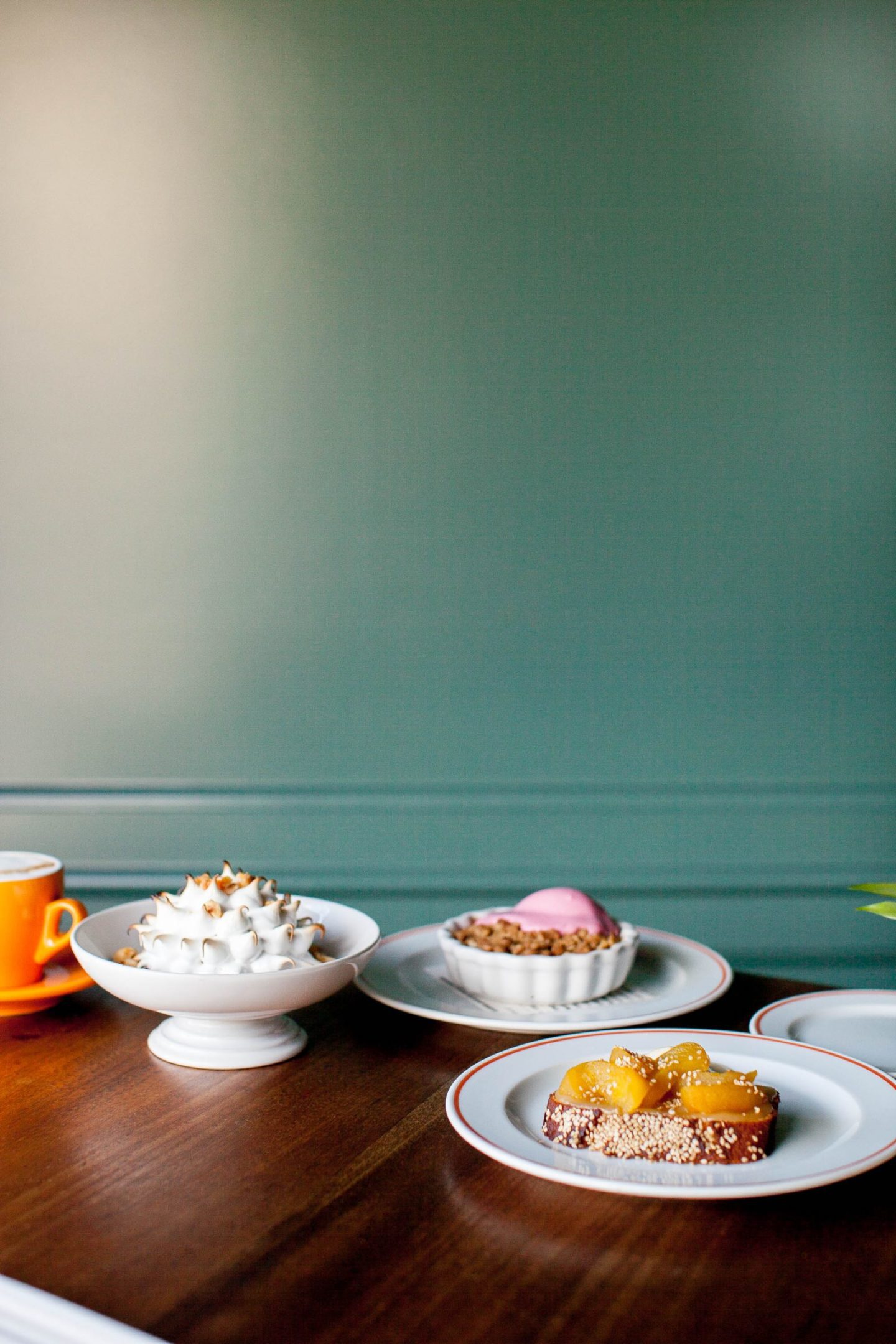 Also among the best, and also serving food depending on the availability of local produce & catch is FIG. FIG stands for Food Is Good but locals and other regulars to this restaurant swear that the food is GREAT here. They rave about the food, the wine, & the cocktails served here.
FIG's food is southern with the influence of French cooking techniques so you'll find some innovative dishes in this fine-bistro. One of their specialties is stewed seafood (mussels, shrimp, or squid).
There are a couple of James Beard awards attached to this restaurant that's been open since 2003. You might want to book a table much in advance or see if you can get some last-minute space at the bar or the sidewalk tables.
3. Maison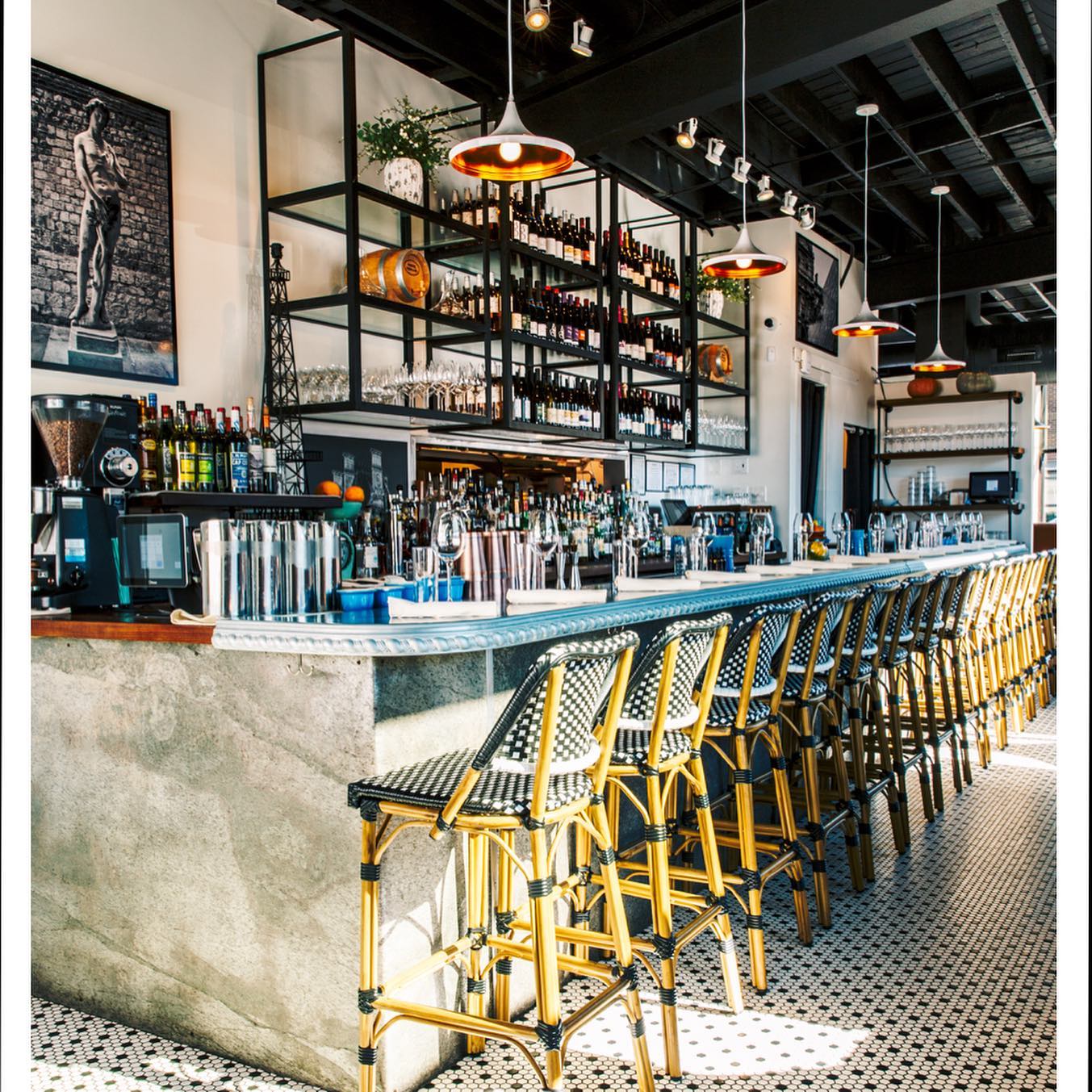 If you'd like French food, one of the best restaurants in Charleston is Maison. It's a casual bistro on Kings Street. Having opened in 2019, it's a fairly new restaurant but one that soon made a mark for itself. Charleston's sure happy with the food & the service at Maison.
Go here for French Onion Soup Croquette, Escargot, Monk Fish, Roasted Chicken, & Steak Frites. And don't leave here without ordering their freshly-baked Madelines.
Maison has a good drink selection & a Champagne Happy Hour you don't want to miss.
4. Chez Nous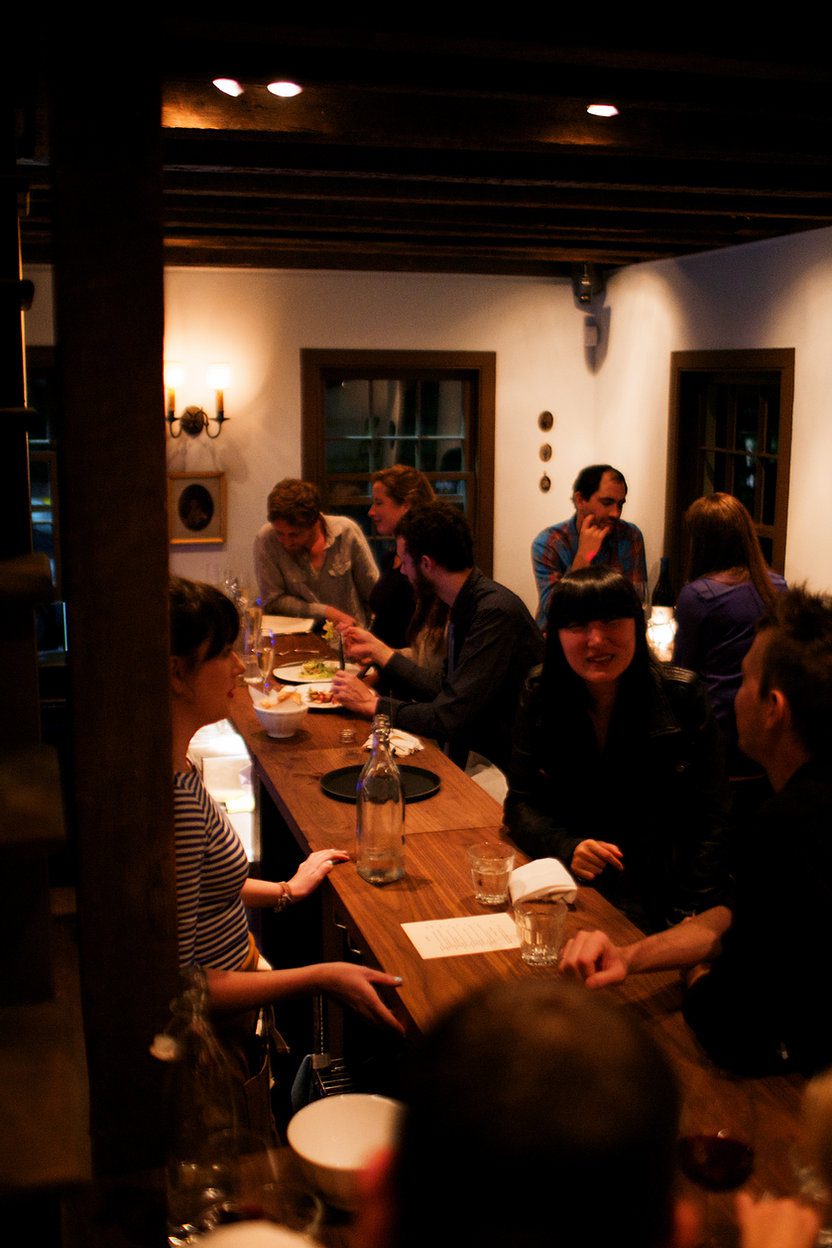 Another French restaurant that has made it to the best restaurants in Charleston is Chez Nous. Situated in a small house on a quiet alley, this restaurant serves dishes from Northern Spain & Northern Italy.
Chez Nous is open for lunch & dinner and the menu changes daily. This restaurant functions by preparing 2 appetizers, 2 entrees, & 2 desserts every day, depending on what ingredients are available to them that day. Even with the limited menu, diners seem to take delight in chef Jill Mathias' dishes and the wine pairings. There's usually a fish dish, and the fish items here are highly recommended.
This European restaurant in Charleston has both indoor & outdoor seating. However, it's a small place so you might want to make a reservation if you'd like to experience Chef Mathias' creations!
5. The Ordinary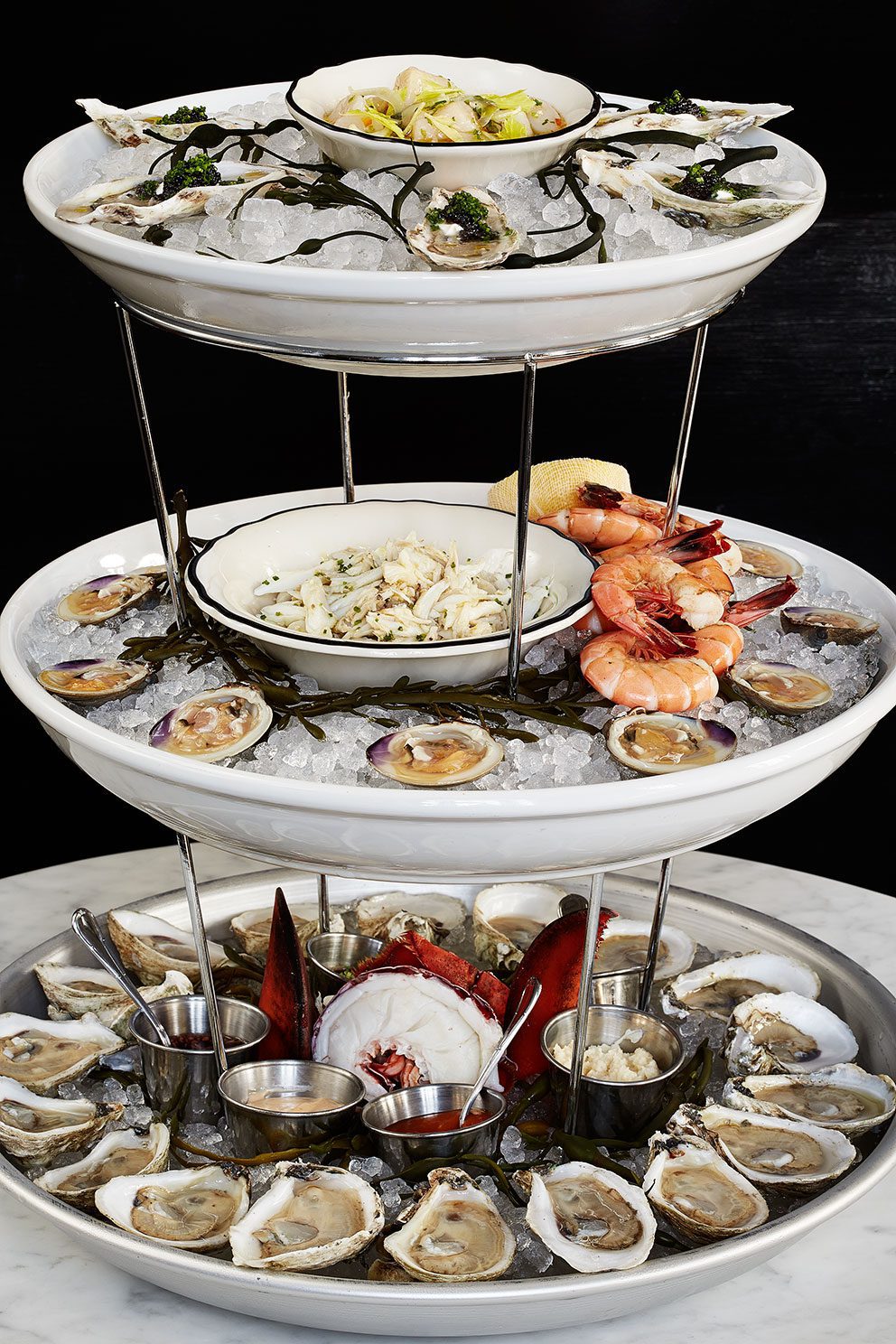 If you're looking for a more extensive menu or if you love seafood, you might like The Ordinary, a seafood restaurant on Upper Kings Street. Housed in a historical building — a 1920s Bank — The Ordinary was opened by the founders of FIG and the food served here is also quite popular.
The Ordinary calls itself a 'southern seafood hall and Oyster Bar' and is known for the fresh seafood served here, especially the oysters — both raw & cooked. Fried Oyster Slider, Gumbo, Hush Puppies, Blue Crab, & Lobster Rolls are some things you might want to consider ordering. If you're going with a group of people who might like shellfish, the Shellfish Tower is going to be something you're sure to enjoy.
This seafood eatery is a busy place. Even with its main floor, a mezzanine floor, & a newly added small patio, go prepared for a bit of a crowd at The Ordinary.

6. Hank's Seafood Restaurant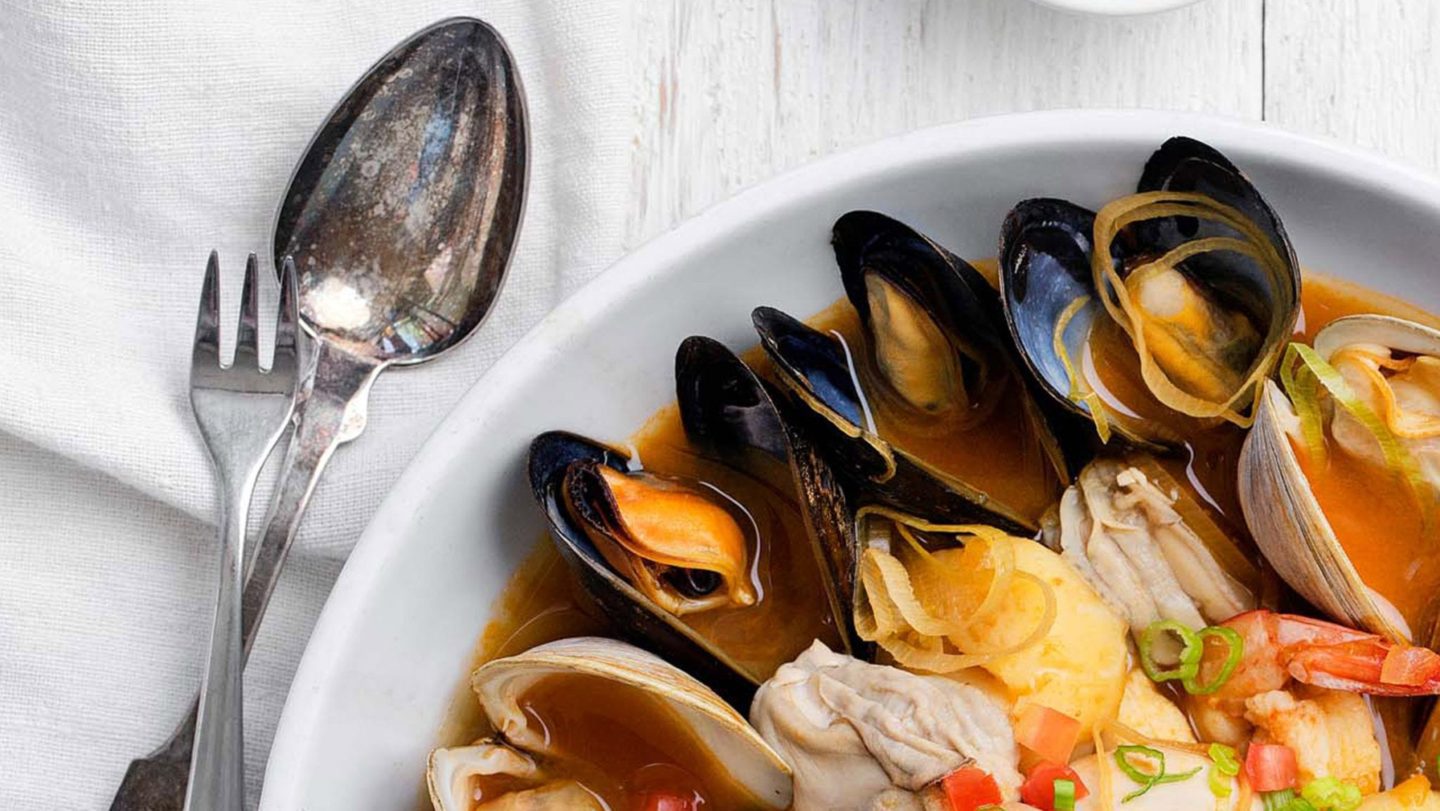 Also on this list of best restaurants in Charleston is another seafood restaurant by the name of Hank's Seafood. Hank's is housed in a 100-year-old warehouse near Charleston City Market. This restaurant that has been operating since 1999 holds the honor of having been voted by the readers of Charleston City Paper as 'The Best Seafood Restaurant' in the city for 16 straight years.
Shrimp and Grits, Scallops, Crab Cocktail, She Crab Soup … you'll get them all here. Locals & visitors come here for the Grouper Dinner, Scallop Dinner, Fried Seafood Platter, Crab Cakes, & Seafood a la Wando.
The portions served here are generous and the service is warm & welcoming.

7. Magnolias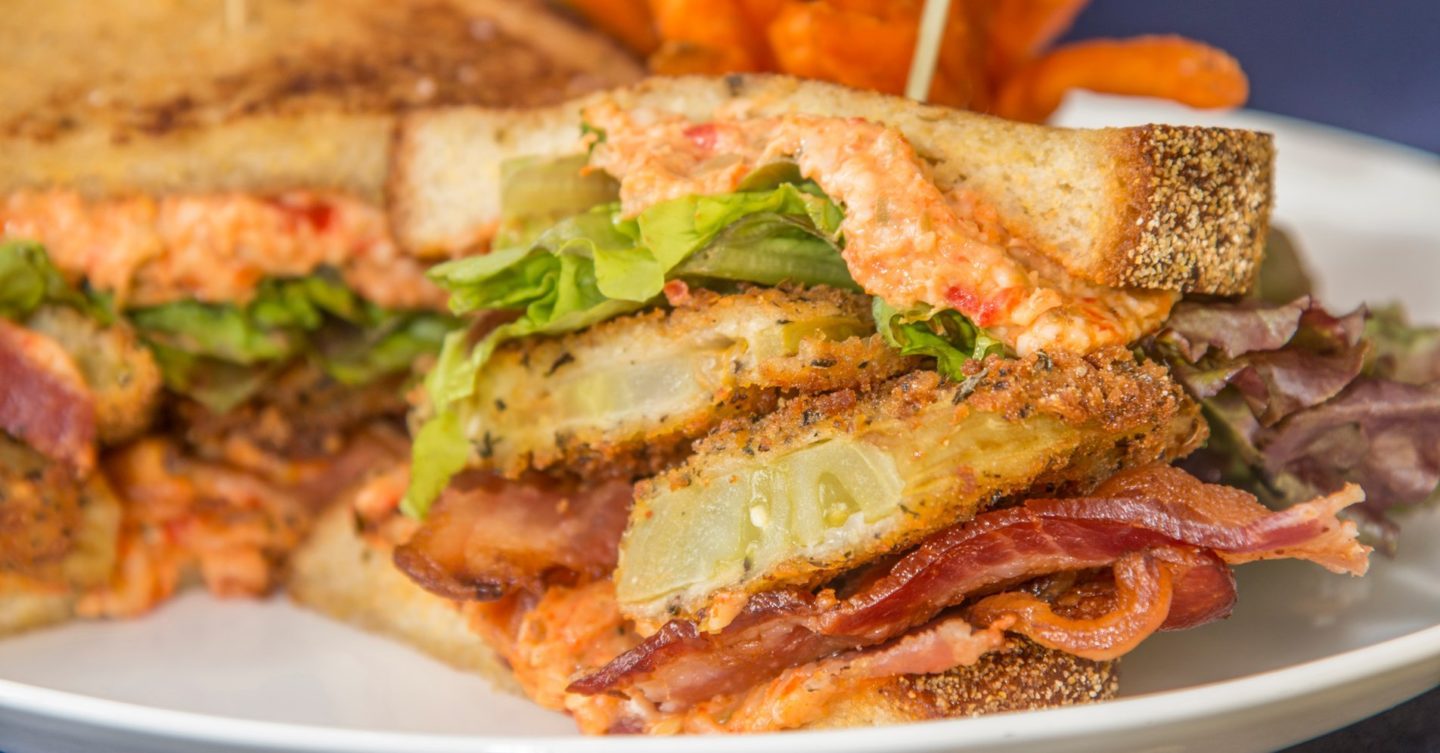 To enjoy traditional Southern Cuisine in an upscale setting, dine at Magnolias. Magnolias has been serving Charleston since 1990 and people often find themselves returning here over and over again.
Among the popular dishes served here are Crab Bisque, Crab Cakes, Fried Green Tomatoes, Seafood Bouillabaisse, Blue Crab Soup, & Lobster Butter Sauce. Regulars here seem to like the gluten-free options as well as the presentation of the food.
Magnolias is open for lunch and dinner. There's also a Sunday Brunch that's pretty good.
8. Circa 1886 Restaurant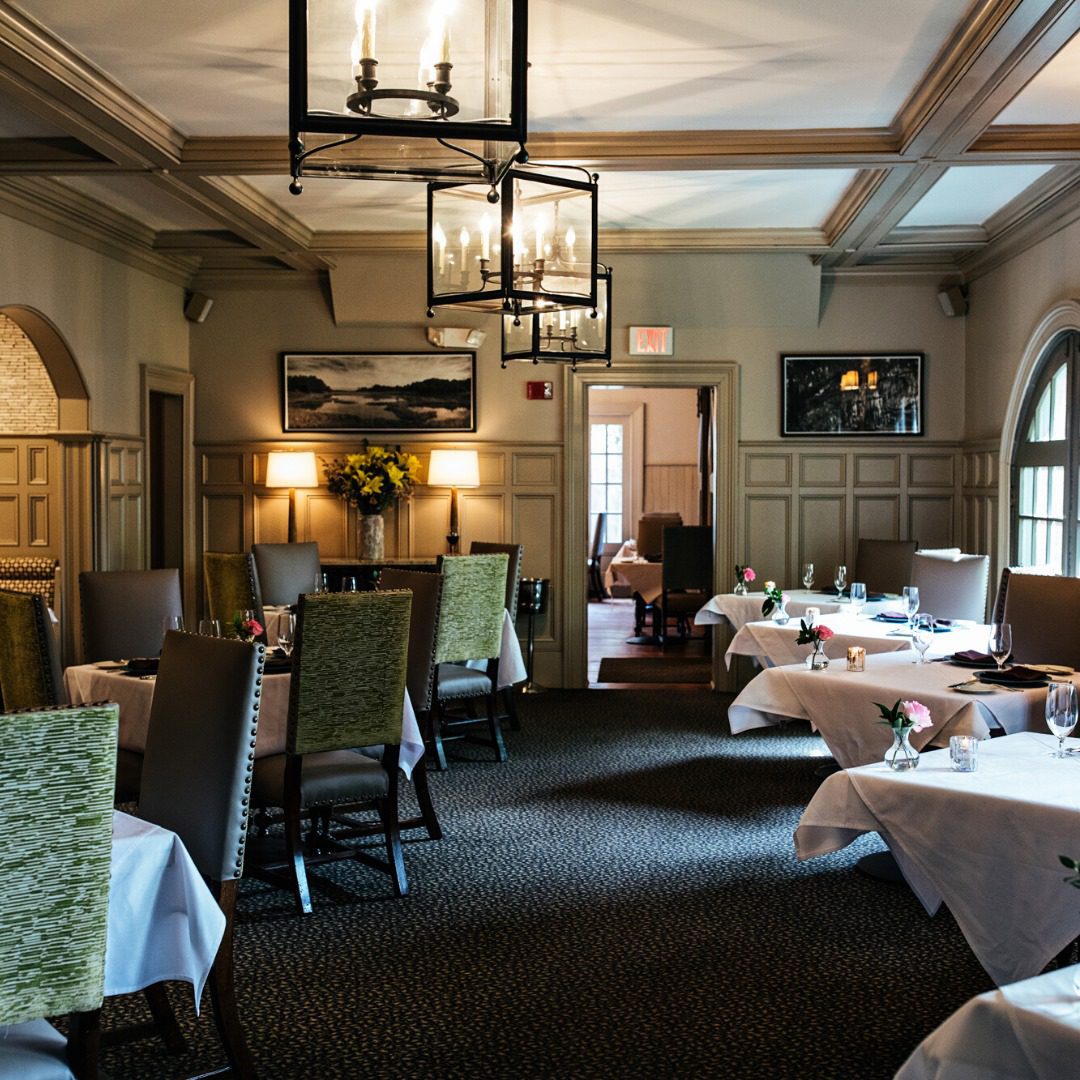 Charming, cozy, and often said to be the best restaurant in Charleston is another upscale restaurant and this place is called Circa 1886. If you go here for dinner, you'll be fine dining at what used to be the carriage house of the Wentworth Mansion.
This fine restaurant in a historical structure has dishes that are a new take on traditional southern cooking. Chef Marc Collins has put together a menu that takes you through the history & culture of South Carolina. The four sections of food here are Tastes of Native Tribes, Flavors Brought from Africa, Influences from Europe, & South Carolina Today.
There's also a 3-course & a 5-course menu offered here; with wine pairings. This restaurant has both indoor & outdoor seating and the service here is good.
9. Halls Chophouse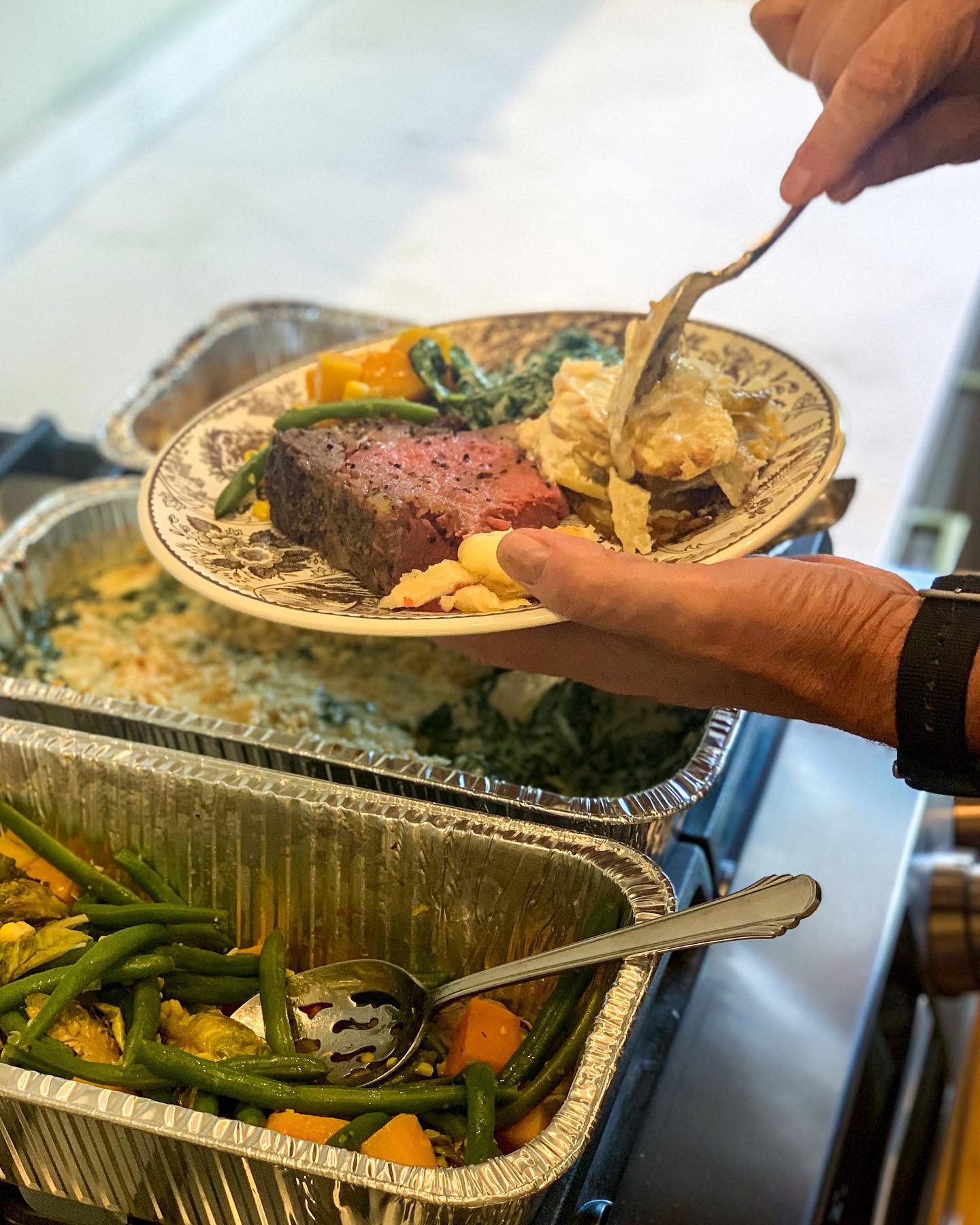 Halls Chophouse is also in a building that wears an old-world charm and it serves steak, seafood, Mac n' cheese, Baked Potato, Brussel sprouts, & everything in between. They've got delicious desserts, too. The most talked-about thing however is Halls Chophouses' Gospel Brunch.

This place is also known for its exceptional service, warm and welcoming staff, & ambiance. If you have dietary concerns, the Chophouse will make sure you have vegetarian or gluten-free food. And if needed, will even make necessary changes to your dishes.
You might also get to listen to some live music when you dine here!

10. Jackrabbit Filly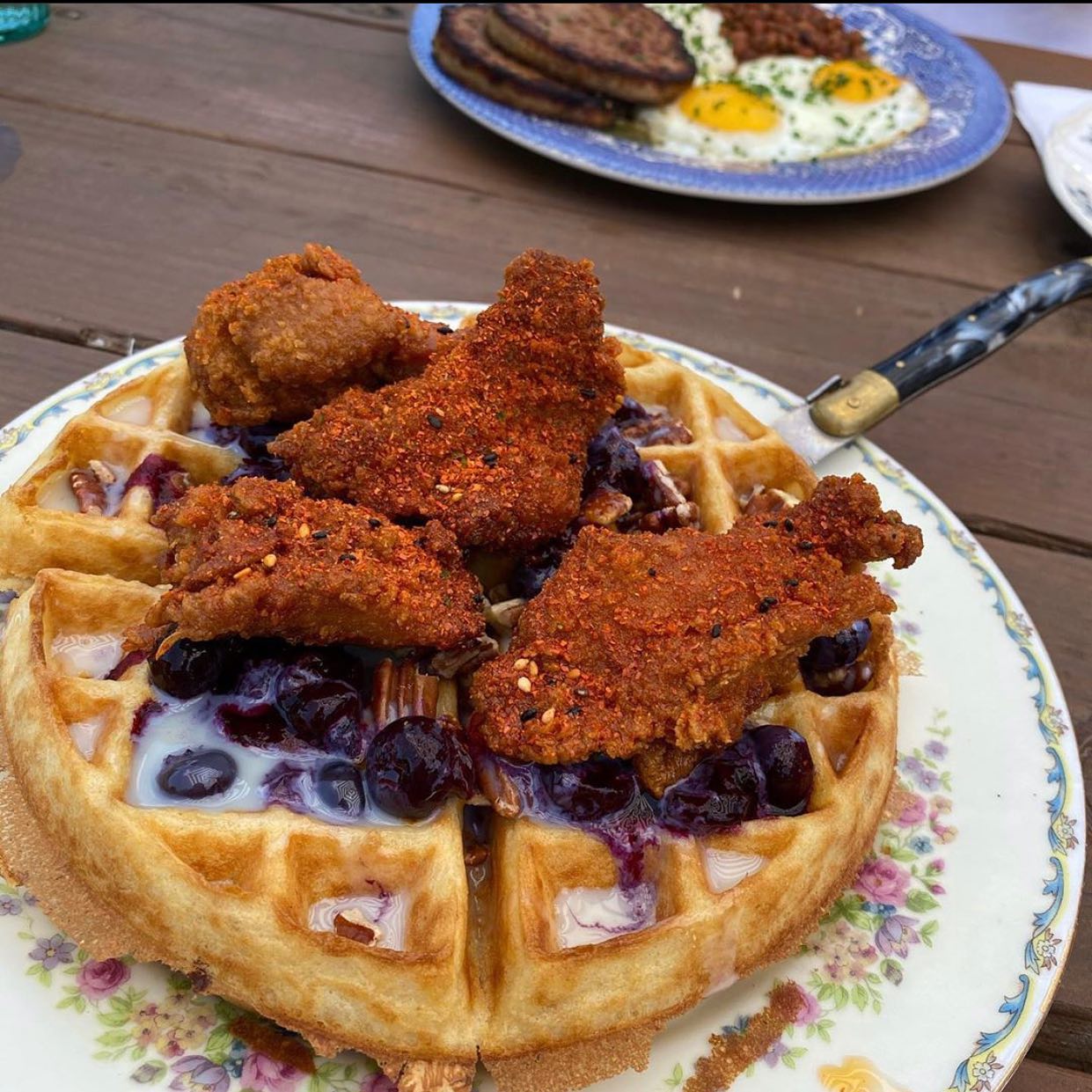 This last one on the list is located in North Charleston. This eatery around 20-minutes out of the downtown area serves you Asian-Tapas-Stye food. The owners of this place once had a food truck called Short Grain that offered rice bowls.
Now having moved to a brick and mortar place, they still serve their rice bowl and also have a lot of other creative Asian-American dishes, many of them Japanese and Chinese influenced. Their house special is Karaage (fried Chicken), and on the menu, you'll find fried chicken in several different forms.
The menu changes regularly at this couple-owned restaurant that is open for lunch and dinner. The service here is friendly and there's some patio seating, too.