Kentucky has a wide variety of food served in restaurants all across the state. Because you can't visit them all when you're there, here's a selection of the best restaurants in Kentucky!

This list features several places serving fine food, some of them in historical buildings & locations. Among the best restaurants in the Bluegrass State are ones that specialize in classical American food as well as ones that serve Southern, Peruvian, Cuban, and Latin cuisines.
1. Jack Fry's, Louisville
Jack Fry's is often said to be one of the best restaurants in Kentucky and is located in Louisville. This place serves fine southern-style food in an old-world atmosphere. The photos on the wall add to the historical feel of the restaurant. Jack Fry's was founded by Jack Fry and his wife in 1933. It's won itself lots of press coverage and awards.
The well-known dishes of Jack Fry's range from beef filet to pork chops, & tenderloin to Jack's Signature Burger. Other things you're going to like here include its seasonal salads and its desserts, especially the cobbler & cheesecake. The restaurant also has some good seafood on its menu such as the lobster carbonara & crab cakes. Jack Fry's wine list is another thing that stands out.
Jack Fry's is a great option for special occasions. It's open for lunch and dinner and you might even get to listen to some live jazz music when you dine here.
2. The English Grille
Another restaurant in Louisville, also offering an upscale southern fare is The English Grill. This restaurant is located inside The Brown Hotel & is known for it's super-famous hot browns. In fact, this was where the local speciality is said to have been born.
Make a reservation for dinner or weekend brunch and you'll also learn about the history of this restaurant & its iconic hot browns that came into being in the 1920s. Also adding to the charm of the place are its equestrian-themed artwork, its wood paneling, & it's old-school vibes.
Apart from the hot browns, regulars rave about the shrimp and grits, grilled duck breast, Berkshire pork chop, gnocchi with fuck confit, & slow-roasted wild salmon. The wine and bourbon selections here will not disappoint. Make sure to also have some of their desserts: creme brûlée, bread pudding, or chocolate striptease.
3. Bill's Restaurant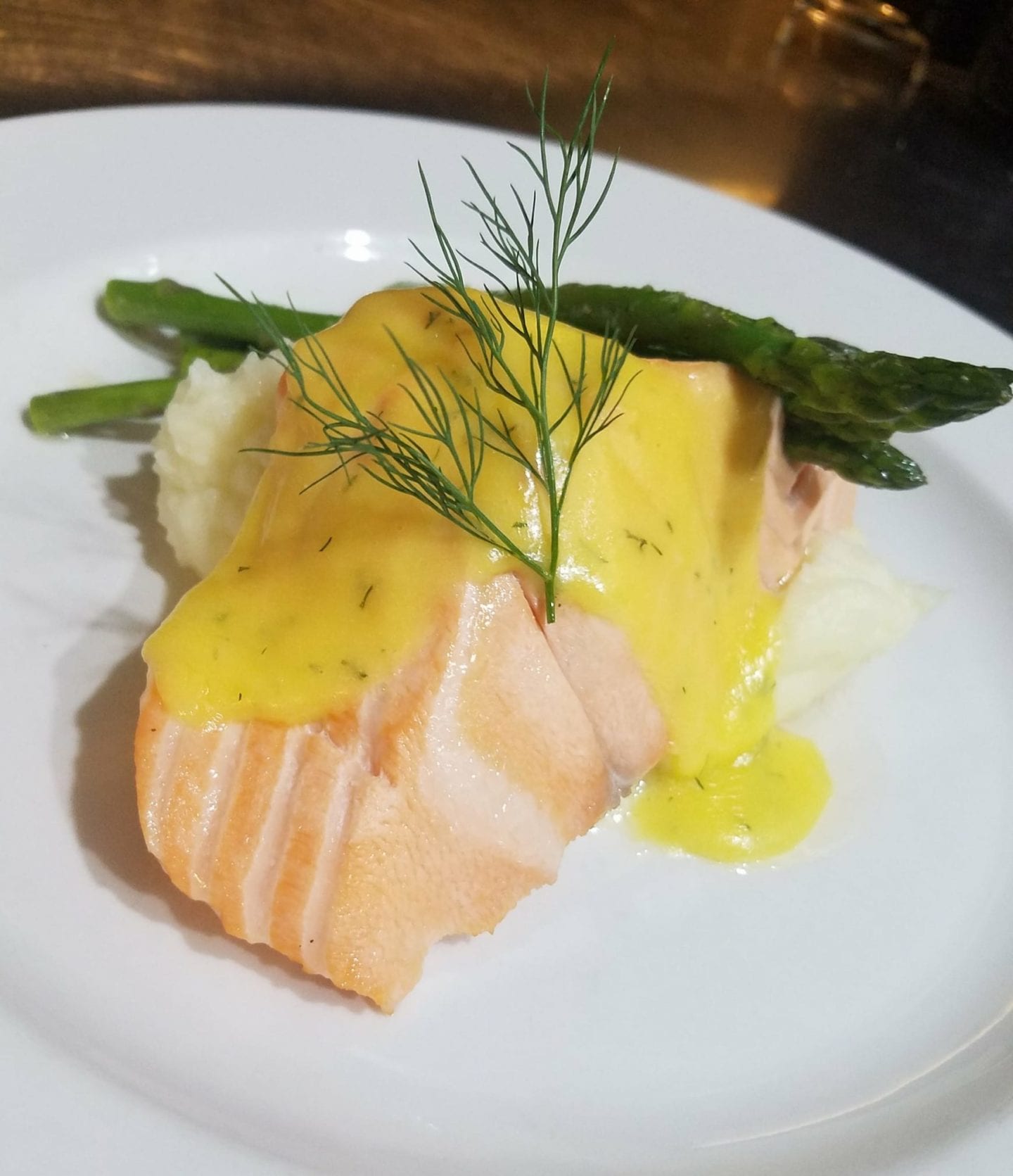 The best restaurant in Owensboro, Kentucky is Bill's Restaurant. It's chef-owned and seems like a good place for a quiet intimate dinner. As for the food, Bill's serves American classics as well as some fusion dishes.
The menu changes frequently and the food is known to be fresh and delicious. If you're wondering what to eat here, ask for beef. If you like seafood, this place serves good salmon, crab, & scallop. And if you're feeling adventurous, go for 'Bills's Special,' where the chef choses your food.
People who keep returning to Bill's say that none of the dishes here ever disappoint. Bill's is also known for neat presentation of food, attentive service, & for taking care of dietary needs. With the restaurant being small and the food being well-cooked & tasty, you might want to book a table before you visit.
4. Holly Hill Inn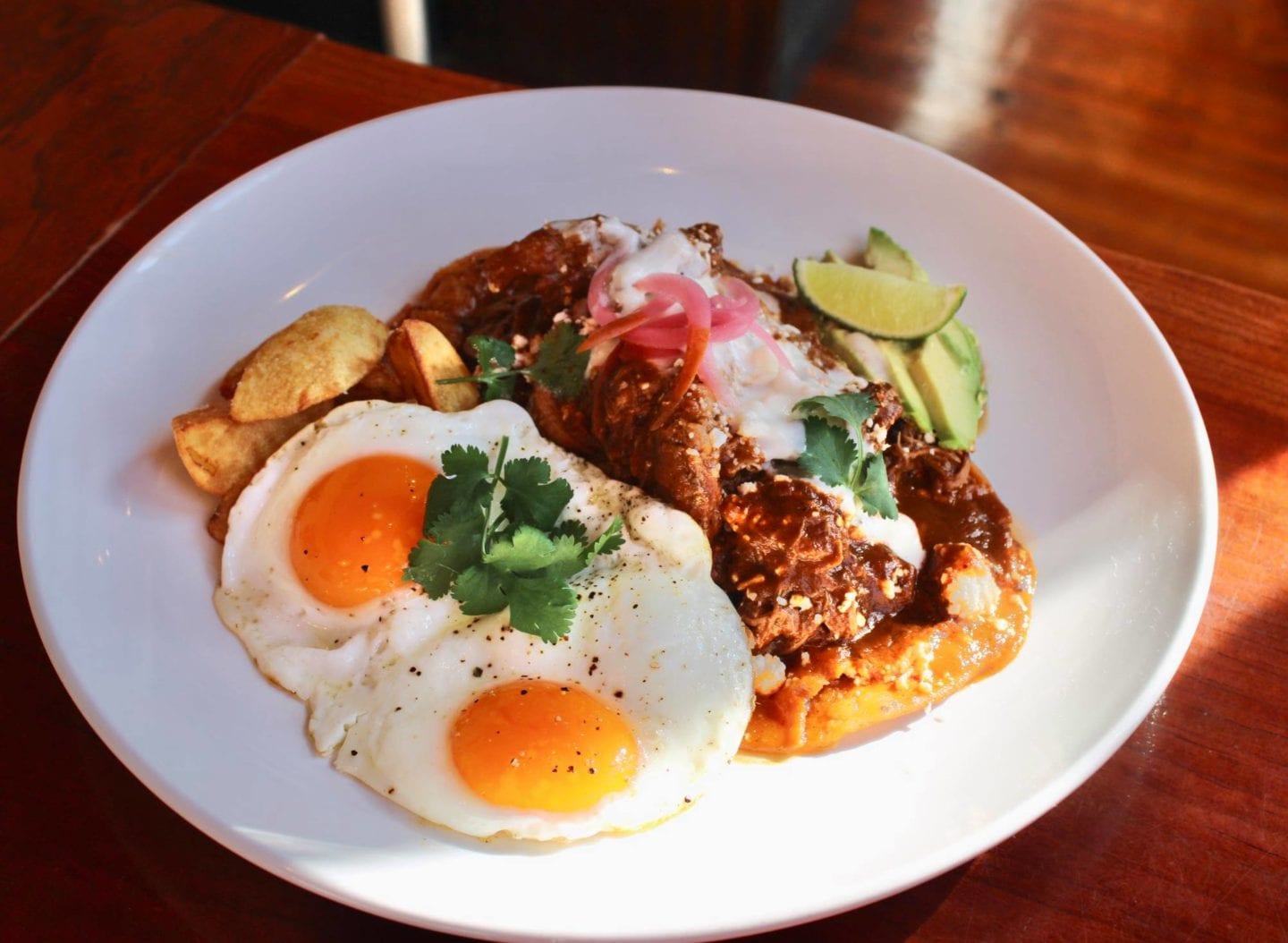 For good old American food in a rustic setting, the best place is Holly Hill Inn in Midway, KY. If you're in the Lexington area or wouldn't mind a bit of a drive to dine to a homey inn, this is the place to try.
Holly Hill Inn too is owned by a chef (and her husband) and they've been running this place since the early 2000s. However, the property has been operating as an inn since 1979, and its history dates back to the 1800's when there was a tavern in this location.
The food offered at Holly Hill is fine, and crafted with a lot of care. Depending on when you're here, try their 3 or 4 course dinners that are highly rated. And enjoy the wine-pairing too. Their brunch, burgers, & cheese grits are also much-loved. They try to make it a point to use locally-sourced produce & meat to ensure freshness. And this seems to make people want to return for the food and the hospitality here!
5. Otto's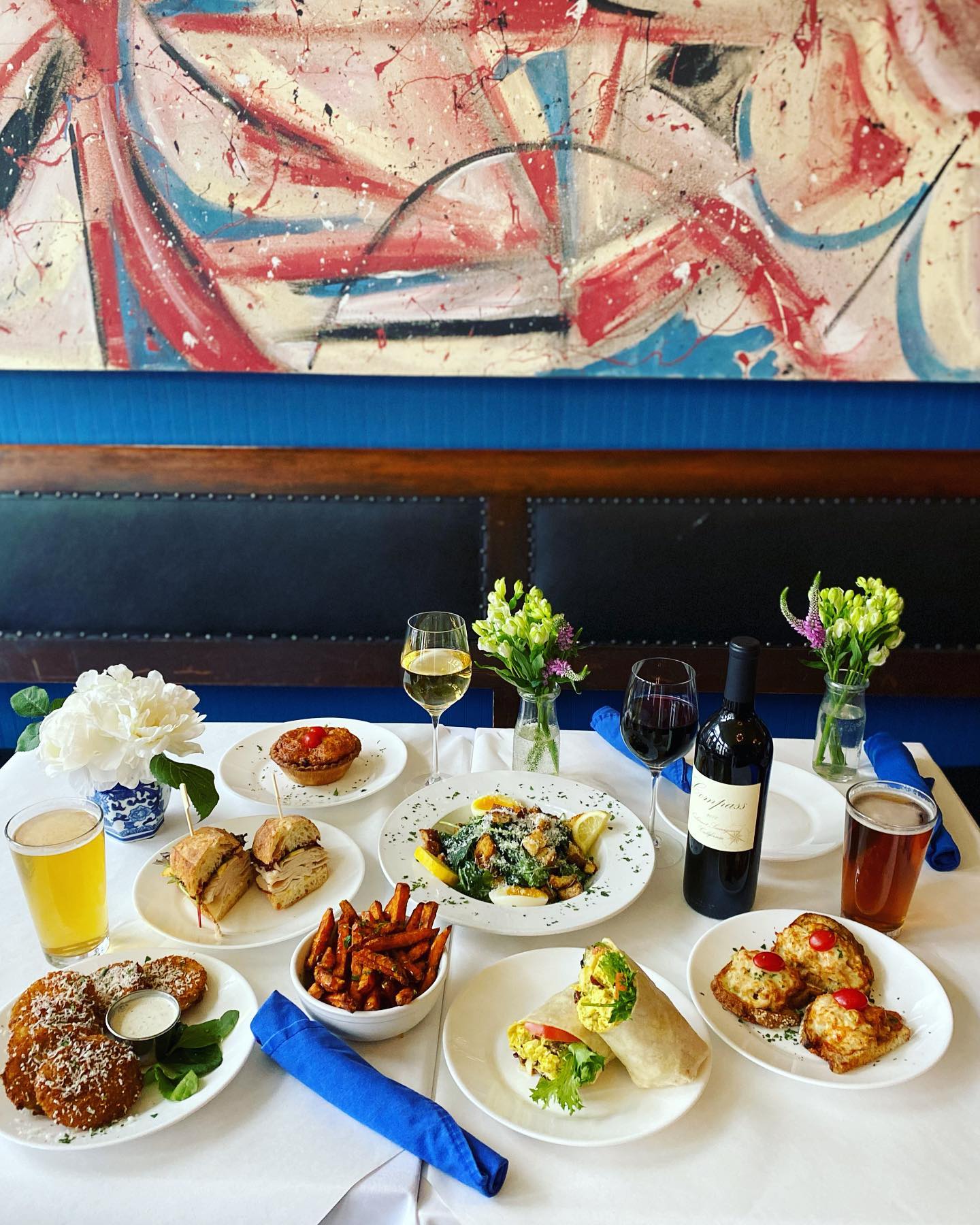 This is another place that doesn't seem to serve one bad meal. Otto's is in Covington, KY & one of the best restaurants in Kentucky. The place is not too big. Neither is their menu. However, all their dishes are cooked to perfection & tasty. And the portions are on the larger side.
Otto's brunch menu is a big hit. So is their BLFGT sandwich! Guests can't seem to stop praising the fried green tomato both in the sandwich and as a starter. Other things that people come here for are the crab cakes, short ribs, & shrimp and grits. The salads are not bad, either.
You might want to make reservations to eat here as it fills up fast. There are both indoor and outdoor dining options at Otto's.
6. Yummy Pollo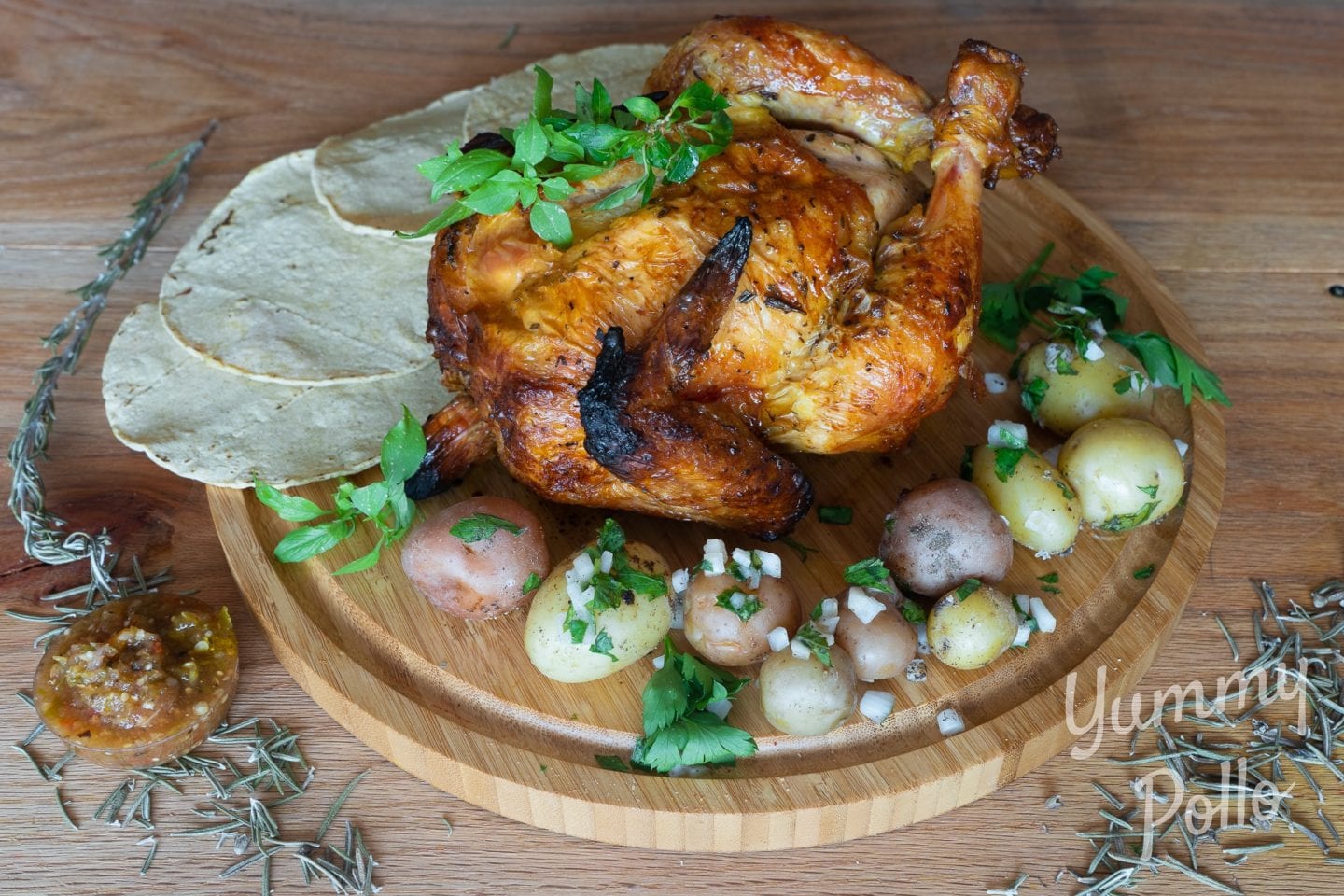 In Louisville is a small and simple place called Yummy Pollo that makes budget-friendly Peruvian food. Like its name will tell you, chicken is the specialty here.
And their chicken really is known to be yummy chicken since it's flavorful and juicy. What's more, since it's made with the help of charcoal, there's a smoky taste to it. Come here for the rotisserie chicken, yucca fries, chickpeas, & spicy green mint sauce.
The service is friendly & fast at Yummy Pollo. It's open for lunch & dinner.
7. Blue Door Smokehouse
Yet another unassuming place you might want to try when you're in Kentucky is Blue Door Smokehouse in Lexington. It's one of the best restaurants in Kentucky and is a no-frills one known for its friendly service. In fact, that was what the owners of this place intended for this smokehouse — barbecue served with friendliness.
This smokehouse in Lexington is the place to go for brisket & pulled pork. Collard green is a highly-recommended side dish for the BBQ. The potato salad & sauces are also quite good. Just make sure you go early and pick up your favorites before they run out of it! They open a little before midday and they don't stay open too late in the evening.
8. Havana Rumba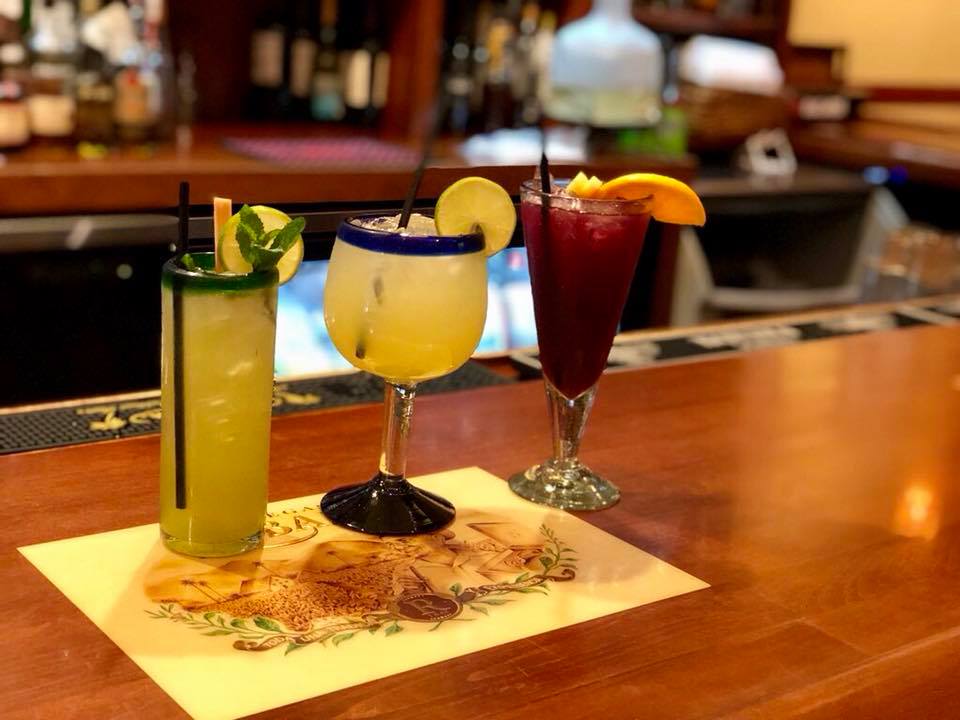 Among the best of restaurants in Kentucky is Havana Rumba, which serves Cuban food to the Louisville area. The food here is authentically Cuban with its influences of Spanish, African, & French cuisines. Havana Rumba was founded by a person who immigrated from Cuba in the early 2000s.
It's a place you won't regret going to for tapas & cocktails. They have everything from lechon asada to Cuban coffee. People mainly come here for the queso and plantains, Cuban sandwiches, mojitos, daiquiris, & margaritas. This place is known for its rich flavors, generous portions, and for being an eatery that welcomes large groups of people. Havana Rumba is open for lunch & dinner and you might even get to enjoy some live music when you dine here.
Havana Rumba is in 2 locations: Bardstown Road & Middletown. It has two sister spots, too.
9. Seviche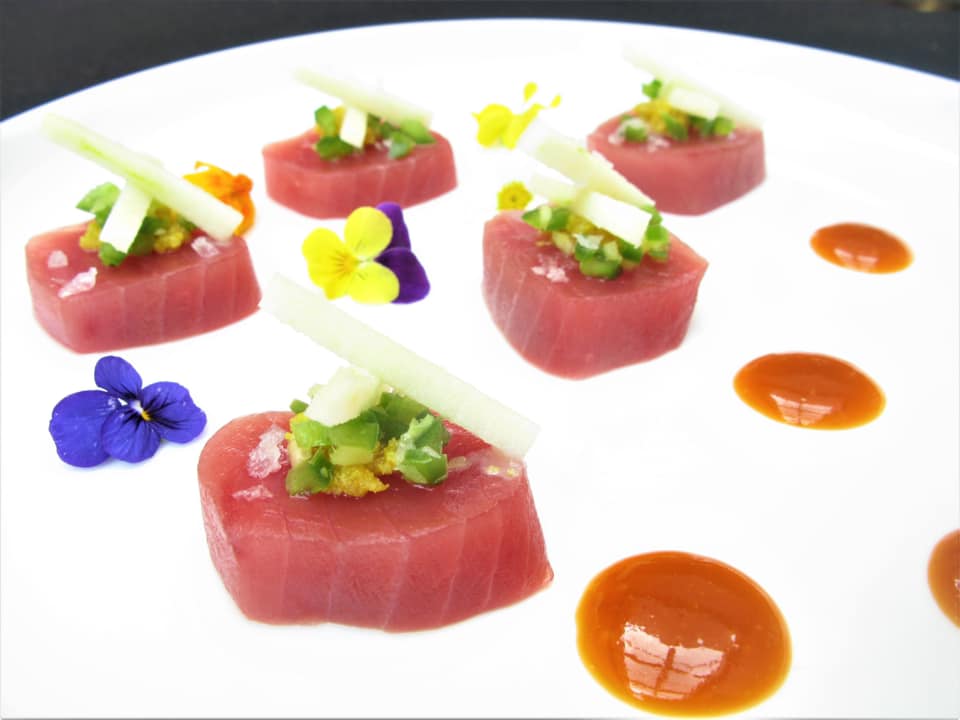 Also in Louisville is one of Kentucky's best places for Latin food. Some locals will even say that this is the best restaurant in town! It's also said to be the place for the best tacos around here. Called Seviche, the Latin food here comes with southern touches making its diners happy and wanting to return. This restaurant that came into being in 2005 is also a winner of several awards.
Thanks to Chef Antony Lamas, Seviche is known for its delectable dishes & great drinks. The ceviche & chimichurri are just some of the specials here. You'll find other seafood dishes, chicken, & steak. This restaurant's got good bourbon, too.
This Louisville restaurant that puts a lot of attention to the way food is presented, is a fine-dining restaurant with a warm ambience. It also has patio seating.
10. 610 Magnolia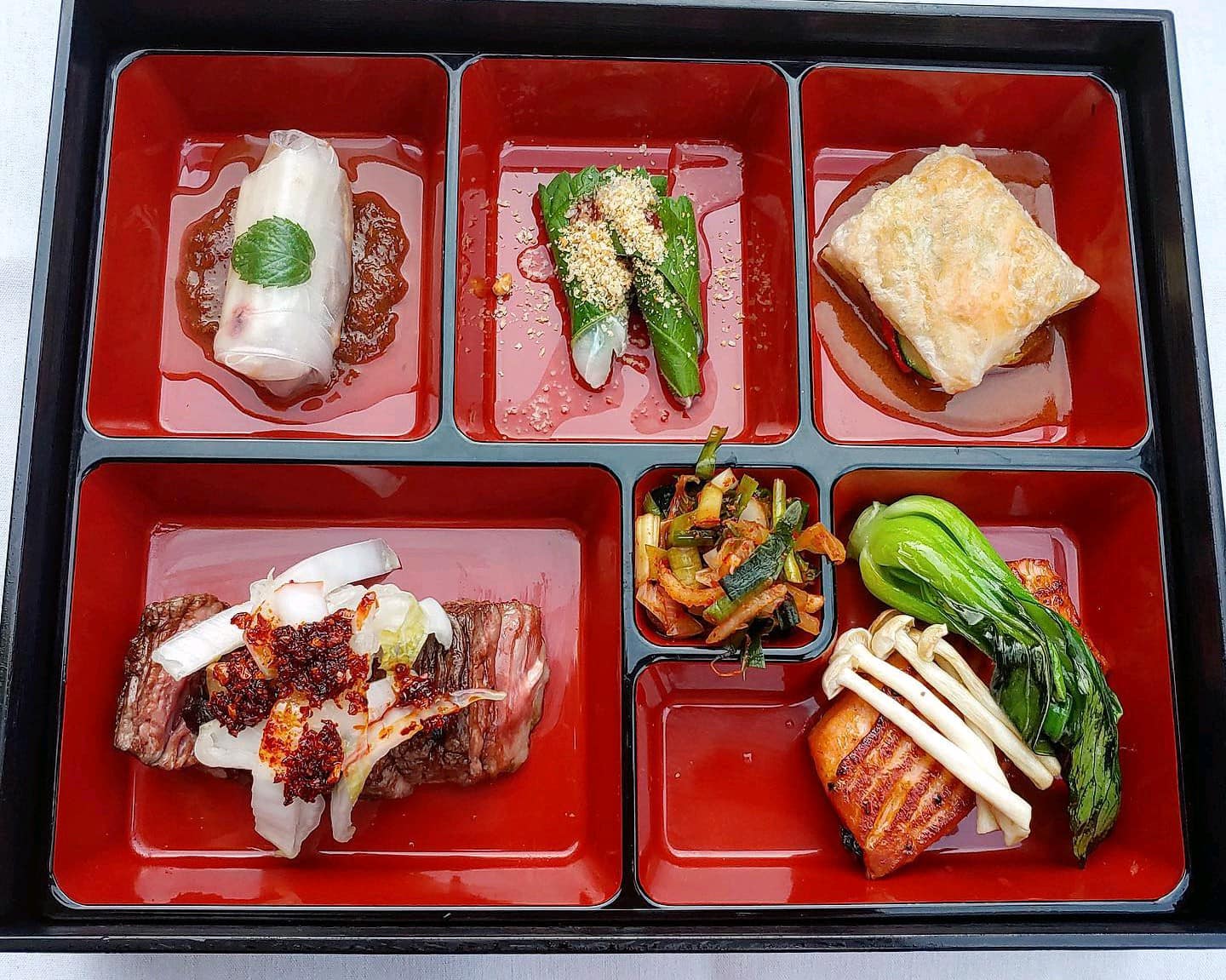 610 Magnolia is located at 610 W. Magnolia in Louisville and is a coming together of different cuisines tied together with a southern finish.
Celebrated chef & author Edward Lee has made an attraction of this place by serving multiple-course tasting menus in a setting that's a fusion of rustic and contemporary, just like the food served there.
601 Magnolia depends on local produce and seasonality to keep its food fresh and of a class of its own. Depending on what's available in the local markets and its own garden on site, the menu keeps changing. Another thing dependent on the produce is the number of courses that will be served daily. You might want to call or check the restaurant's website to see the latest menu and what days the restaurant's open. Chef Lee's restaurant is open only a few nights a week.
Apart from the food, Magnolia is known for its wine-pairing & for its house bourbon. The ambience & the service are also top-notch.