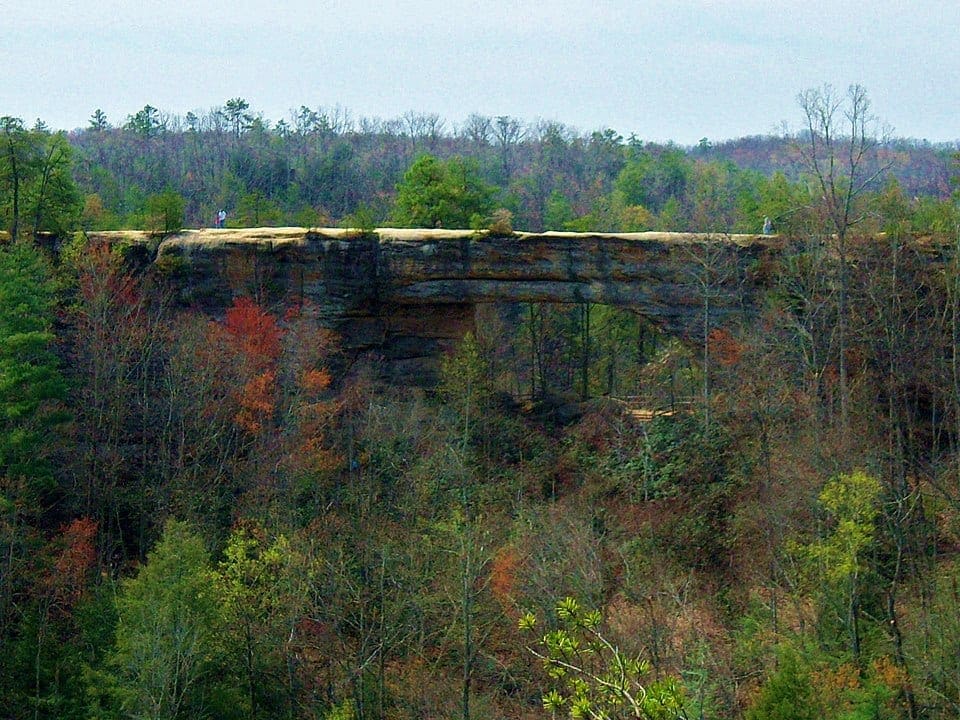 With Kentucky being the home of America's Native Spirit, of the longest underground cave system, of the biggest horse racing event, and even America's own sports car, there's much to be seen and done in the Bluegrass State. Here are the top 10 things to do in Kentucky!
1. Visit Kentucky Derby Museum & Tour Churchill Downs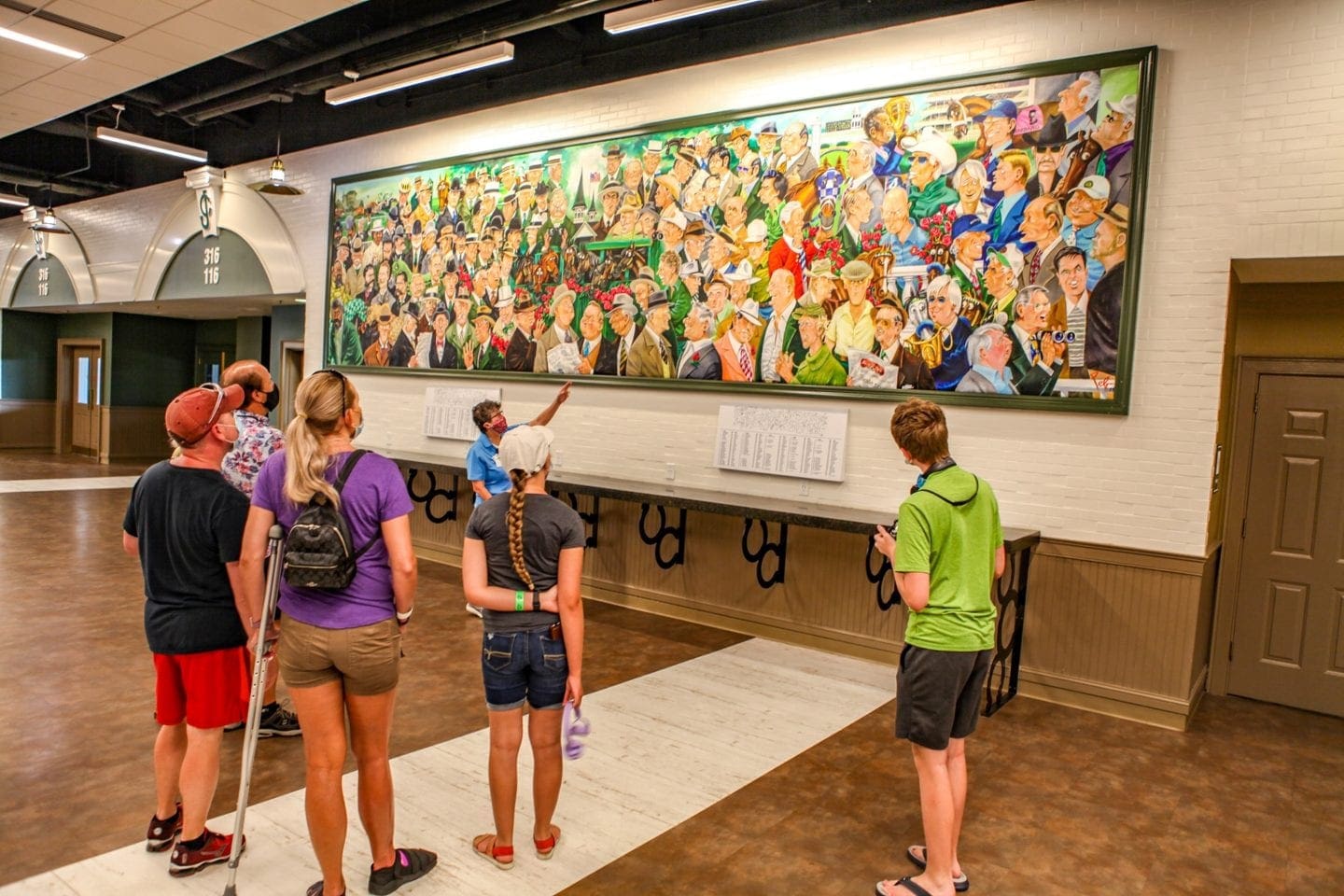 With Kentucky Derby being one of the biggest sporting events in the nation, the Kentucky Derby Museum is a place you don't want to miss! Situated just outside Downtown Louisville and next to Churchill Downs, the venue of the Derby, the museum will tell you all that you need to know about the Kentucky Derby starting from its inaugural event in 1875.
Apart from the history of the Derby itself you'll get to see a model of the latest horse winner and watch The Greatest Race, a movie screened the days that the museum is open to public. You'll get to know some of the celebrated trainers and jockeys of the sport, see some old trophies, and even get a peek at the clothes that tell stories about Derby fashion over the years. And the best part of your visit is that you could even take a guided behind-the-scene tour of Churchill Downs! And if you're going to be there around the first week of May, try your luck at getting tickets to the big event.
2. Spend some time at Kentucky Horse Park
Can't get enough of horses and everything to do with them? Make it a point to visit Kentucky Horse Park in Lexington. This farm turned horse park set up in 1978 is a great place to learn about horses and learn about their relationship with humans.
At this Horse Park you can experience a working horse farm and go horseback riding. You even get to see horses that were once the champions but have now retired, and some rare breeds, too. They have camping facilities also at this park.
3. Photograph the Giant Bat at Louisville Slugger Museum
Another big attraction in the state is Louisville Slugger Museum. The giant 120ft. baseball bat outside the building is hard to miss! Find your way in and you'll be able to see plenty of baseball memorabilia. Displayed here are bats used by some baseball greats.
This is also your chance to tour the factory and see how the Louisville Slugger is made. You can even personalize a bat. And don't forget to step into the museum's store to pick up some cool Slugger souvenirs.
4. Taste America's Spirit on the Bourbon Trail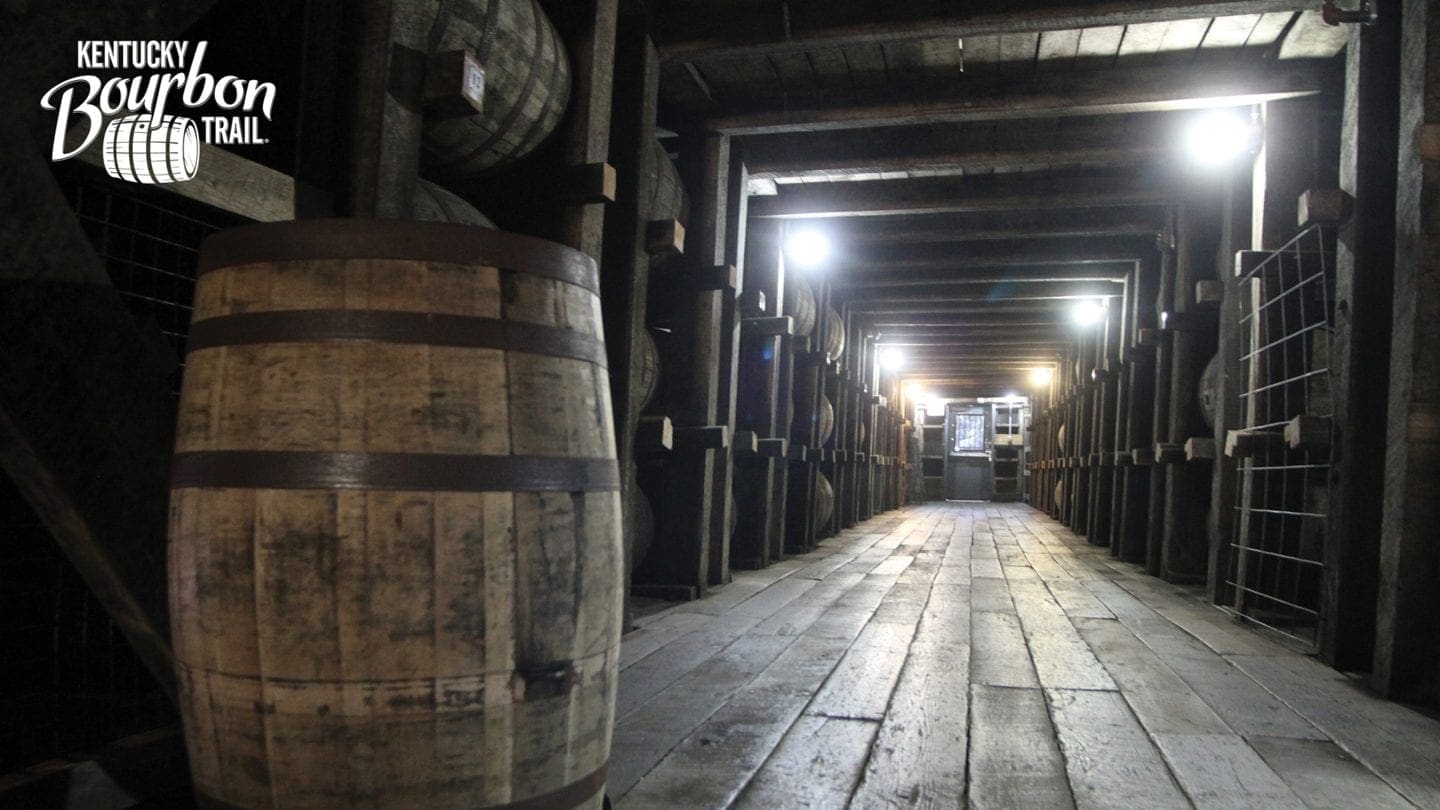 Yet another thing that is a really fun thing to do in Kentucky is to try its bourbon. Kentucky is famous for distilling a lot of America's native spirit. As such, it becomes an absolute must-do to tour some of the distilleries in the state and learn more about this drink that's aged in oak barrels.
Kentucky's Bourbon Trail will take you through 19 distilleries that make the popular Kentucky Bourbon. You can tour these plants and do tasting in a few of them or all of them if you can set aside 3-4 days to do so. Spread over a few towns, you can see them in areas like Louisville, Lexington, Bardstown, and Western & Northern Kentucky. You can look up the program's official site for suggested itineraries and work out how much of the trail you would like to cover.

You'll find some urban distilleries and some classic ones in quiet areas. At some of them you can bottle your own bourbon or wax-seal a bottle to take with you. Jim Beam, Evan Willams, Four Roses, and Wild Turkey are just some of the participating distilleries.
5. Explore Mammoth Cave National Park
When you're in KY, you are also where the world's longest cave system is and that means Mammoth Cave National Park has to be on your itinerary of things to do in Kentucky!
Spread over 300 miles, this network of limestone caves can be explored by picking a tour that's right for you. Some trails are lit and some not, and some are easy while others might be strenuous. However, there's a lot to see in there from stalagmites and stalactites to other formations and fossils to underground rivers.
This UNESCO World Heritage site is known to have been frequented by Native Americans and explored by many others. And newer parts of the caves are being discovered and being formed too.
6. Take a look at Cumberland Gap
In the Cumberland Mountains is a pass that seems to have been used by bison, Native American, hunters, & pioneers moving west. The 760 ft. gap in the mountains can be viewed from the Pinnacle Overview at a height of over 2400ft.
Apart from that, there are several trails through the area that will show you the fauna & flora and the geological formations that this place is known for. There are guided tours that will take you to Gap Cave, too. Also known as America's Gateway to the west, Cumberland Gap comes with a lot of photo opportunities.
7. See a Lunar Rainbow at Cumberland Falls
Further west and over an hours' drive away is the Cumberland Falls. With a width of 125ft and a drop of 70ft, this waterfall of the Cumberland River is often called the Niagara of the South. Another specialty of this waterfall is that on full-moon days you can see lunar rainbows here.
Around this waterfall in southeastern Kentucky are several miles of trails for hiking and horseback riding. There are ample opportunities for birdwatching, rafting, and swimming, too.
8. Spend a couple of nights at Kentucky Castle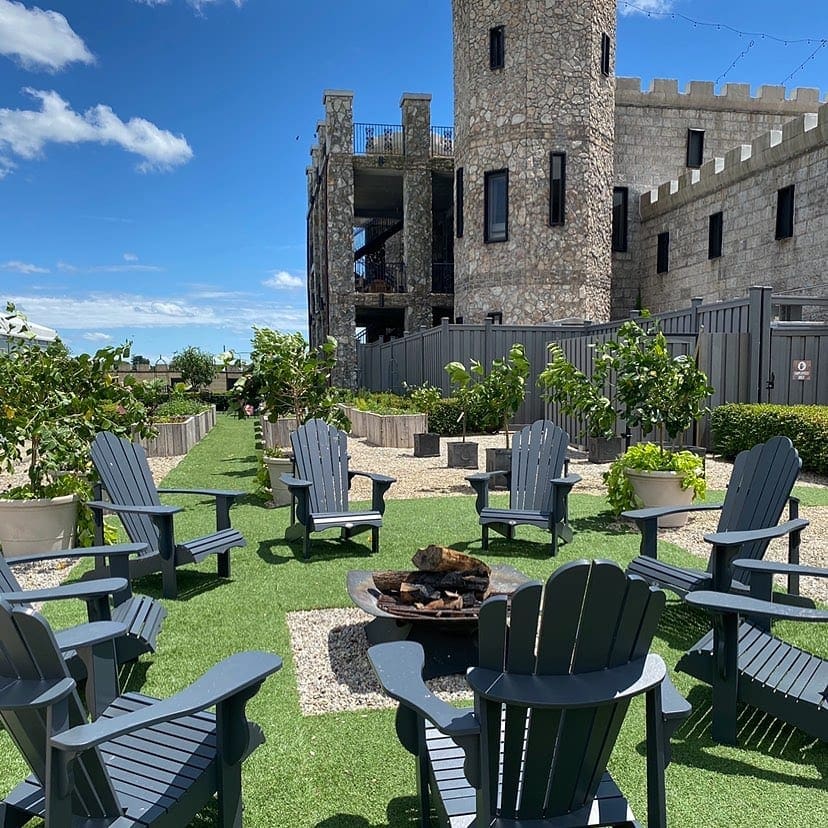 To make your stay in Kentucky an unforgettable one, I highly recommend you book a room at Kentucky Castle. Call it Martin Castle or CastlePost, there's nothing quite like spending some time at this elegant property in Versailles.
Now a premium bed & breakfast, this palatial building was the idea of a wealthy couple who happened to file for divorce before the construction could be completed. Having changed hands a couple of times and has now come to be an upscale event venue and a B&B that promises a homely atmosphere & farm-to-table food.
9. See the Geological Landmarks of Red River Gorge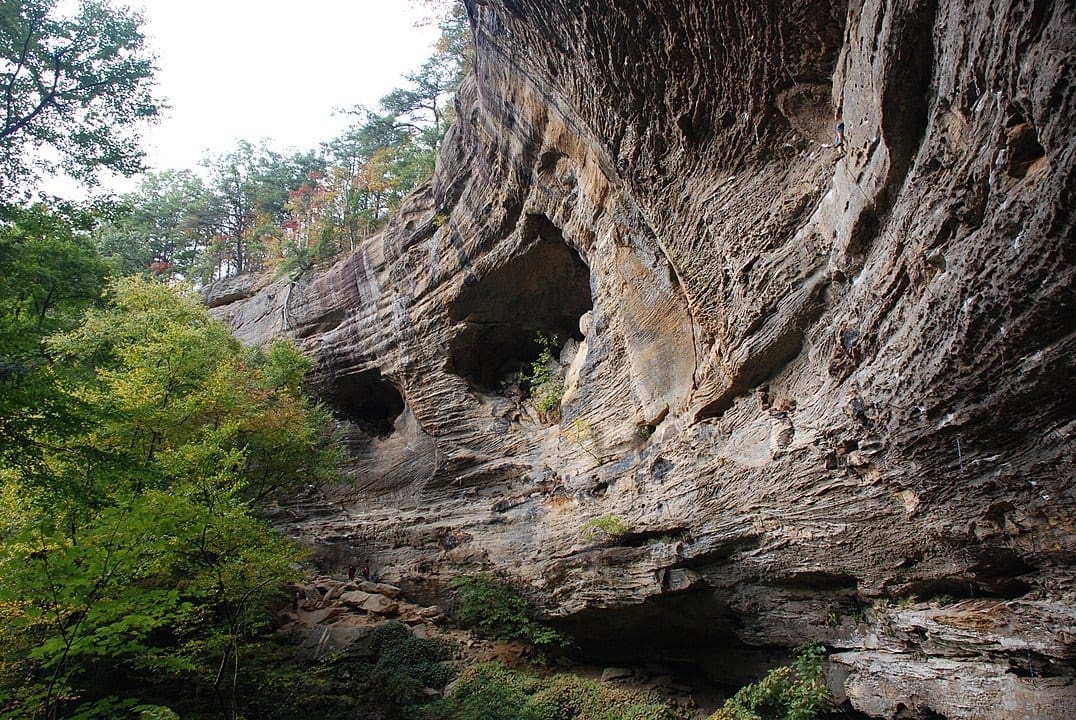 Carved by the Red River, this geological area sees a lot of visitors every year & is one of the best things to do in Kentucky. People come to this part of the larger Daniel Boone National Forest to see sandstone arches and other rock formations. Next to this is the well-known Natural Bridge – a sandstone arch that is 78ft wide and 65ft high, another formation you don't want to miss.
The Red River Gorge area is great for hiking, camping, and canoeing and most of all, it's considered as a popular rock climbing destination.
10. Check out the National Corvette Museum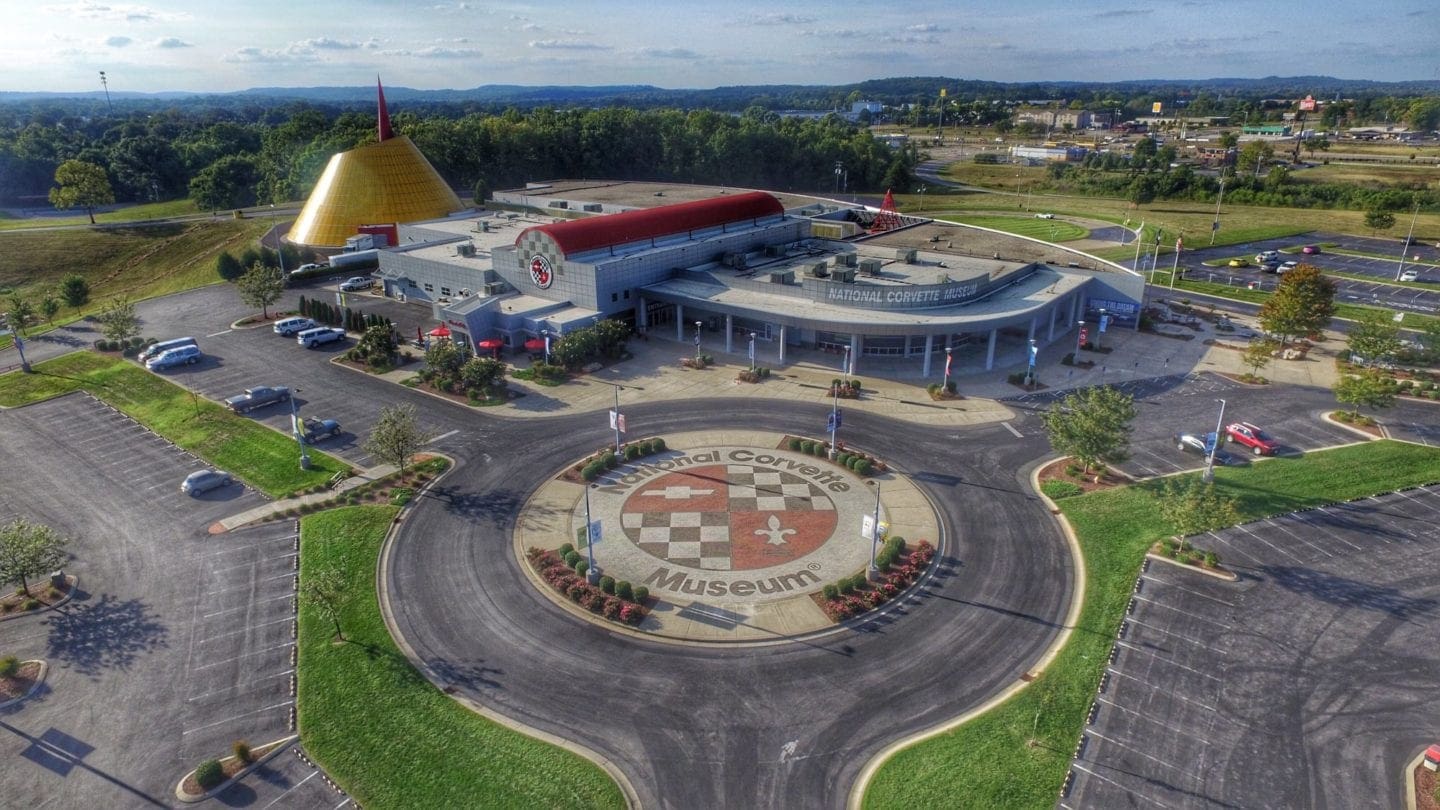 This is a museum in Kentucky that car enthusiasts cannot leave out on a visit to the state! The National Corvette Museum is located not very far from the Bowling Green Assembly plant where the Chevrolet Corvette is made.
The museum relates the story of America's Sports car and shows you its evolution. It showcases a number of Corvette models, advertisements, and a whole lot of memorabilia. The library here holds a lot of the documentation of the car, and the Auto Zone will show you how the car is taken care of.
When you visit the National Corvette Museum, you could also try a racing simulator, and maybe do a tour of the plant across the highway.